New Age Islam News Bureau
2 Sept 2012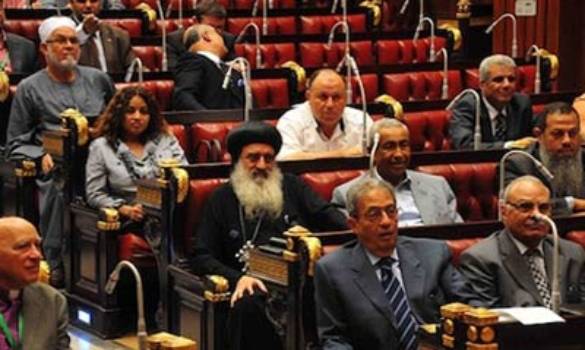 Arab World
• 20,000 expatriates embrace Islam through education center
• Bahrain Files Protest With Iran Over Translation
• One million jobs bonanza for Saudis
• Debate intensifies over fundamental rights and freedoms in Egypt's new constitution
• Airstrikes Push Waves of Syrians to Jordanian Camps
• Four Wounded in Attack in Damascus-State TV
• Egypt TV head denies inciting Mursi murder
• Blast in Damascus suburb kills 15
• Syrian Rebels Say They Have Seized an Air Defense Post and Its Missiles
• Morocco bans ruling party youth ceremony
• Egypt court orders Mubarak case police chief reinstated
• Syrian rebels hit back at Assad's air power
India
• Patia judge hinted at Narendra Modi govt's bid to shield Kodnani
• We will never forgive Modi: Naroda Patia victims
• Bangalore stadium blast: al-Qaeda's e-zine "Inspired" arrested youth
• Terror arrest reveals N- plant attack plot
• ITBP's `26- cr bill to keep Qasab alive
• Govt will not delay Kasab's hanging: MoS
• PM Manmohan Singh took NAM centre stage
• Border rows: Indo-Pak fishermen lose Rs 234 crore
• LeT operative Fayaz Kagzi's role under lens in Karnataka terror plot
• 'Two Karnataka 'jihadis' met ISI men'
• When Narasimha Rao kept postponing an official visit to B'desh
• Indian agencies alarmed over Saudi-Arabia-based terror modules
Pakistan
• Pak Hindu Council to move UN against forced conversion of girls' religion
• Bill seeking more seats for Pak minorities to be tabled in Par
• No proposal to swap Afridi for Aafia: ISI chief
• Stop the terrorists, Pakistan tells Kabul
• Violence claims eight lives in Karachi
• People of Pakistan want friendly ties with India: Altaf
• Balochistan killings: Death toll rises to 8, strike observed
South Asia
• Pro-government Afghan militia 'kills eight civilians'
• US set to brand Haqqanis a terrorist group
• US special forces suspend training of Afghans: report
• Two killed in shelling from Afghanistan
Southeast Asia
• Indonesian Shia community has the right to stay: a top judge Mahfud
• Solo terror suspects come from new group: Police
• Clinton urged to support the release of Indonesian political prisoners
Mideast Asia
• NAM nations back Iran's nuclear bid
• Netanyahu: Time for world to set 'clear red lines' for Iran
• 3 Palestinians nabbed in alleged poisoning of family
• At least 19 people killed in bus crash in Iran
• Al Qaeda-Linked Militants Killed in South Yemen
• Settlers Evacuated From Large West Bank Outpost
North America
• 'George Bush, Tony Blair should face trial for 2003 Iraq invasion': Nobel Laureate Desmond Tutu
• US scales down military exercise with Israel: Report
• Pak blasphemy case: Free girl, US senators say
• Difficult task ahead in Afghanistan, says Obama
Europe
• German Jews slam Muslims for anti-Semitism
• France's past key to Muslim, non-Muslim relations today
• Two Frenchmen held for duping Iranian student
• Three rights panels to attend Geneva meet
• In a Ban, a Measure of European Tolerance
• Kyrgyz acting PM resigns as new coalition takes shape
Africa
• Islamists Struggle to Run North Mali
• Sudan Seizes Two Newspaper Sunday Editions: Editors
• Ethiopia gives Meles Zenawi state funeral
• Sudan withdraws candidacy for UN Human Rights Council
Compiled by New Age Islam News Bureau
Photo: Debate intensifies over fundamental rights and freedoms in Egypt's new constitution
URL: https://www.newageislam.com/islamic-world-news/by-new-age-islam-news-bureau/20,000-expatriates-embrace-islam-through-education-center/d/8529
----------
Arab World
20,000 expatriates embrace Islam through education center
2 September 2012
JEDDAH: More than 20,000 expatriates embraced Islam over the past 20 years since the establishment of the branch of the Islamic Education Foundation (IEF) at the Rawdah district in Riyadh in 1993.
Director of the branch Saleh Al-Dalaiqan commended the efforts of the Daawa (propaganda) section of the IEF. The section made use of various modern multimedia techniques to take the message of Islam to various communities apart from the lectures, seminars and distribution of books, tapes and fliers. It also sends its preachers to residential centers, work places where non-Muslims were found in large numbers.
The website www.IslamReligion.com is its website devoted to familiarize Islam to non-Muslims in major languages such as English, Spanish, French, Russian, Portuguese, German, Japanese and Chinese. The website assists at least eight people to embrace Islam daily. It also provides chatting facility for those who want to know more about Islam and also to encourage those who are inclined toward Islam.
The site receives an average of 10,000 hits a day from different parts of the world especially from the United States, Britain and India, Al-Dalaiqan said in a statement to the Saudi Press Agency.
"It is a noble service in the path of Allah to help people to find the right path. The number of people embracing Islam is on the increase because of the concerted efforts of the foundation's preachers team, philanthropists who generously support various projects of the foundation," he said. He also appealed to all to support the propagation service of the foundation.
The Islamic Education Foundation was established under the Ministry of Islamic Affairs, Endowments, Propagation and Guidance.
The foundation seeks to enlighten the Muslims in order to make them aware of their religion. It also presents the religion in its true spirit to non-Muslims and removes the misconceptions they may have about Islam.
It undertakes various activities such as introducing the religion of Islam to non-Muslims and prints books and reproduce audio and video materials for distribution. It also conducts classes to teach Arabic to non-Arab expatriates.
Islam is the official religion of the Kingdom of Saudi Arabia and the Holy Qur'an its constitution.
http://www.arabnews.com/20000-expatriates-embrace-islam-through-education-center
----------
Bahrain Files Protest With Iran Over Translation
2 Sep 2012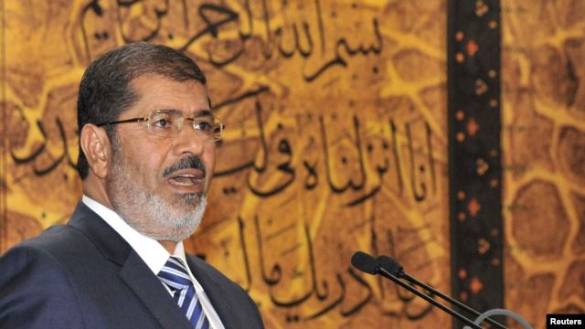 MANAMA, Bahrain (AP) — Bahrain said Saturday that it filed a protest with Iran over a broadcast translation that wrongly substituted Bahrain for Syria in a speech by Egypt's president.
Bahrain's government said that President Mohamed Morsi of Egypt referred to the Syrian rebels fighting an "oppressive" government during a speech in Tehran on Thursday.
Bahrain said Iranian state television replaced the word "Syria" with "Bahrain" in its translation.
Iran is an ally of Syria but has criticized Bahrain for cracking down on Shiite protesters.
http://www.nytimes.com/2012/09/02/world/middleeast/bahrain-files-protest-with-iran-
----------
One million jobs bonanza for Saudis
2 September 2012
JEDDAH: Asharqia Chamber's nationalization strategy aims to create one million jobs and contribute SR 105 billion to the gross domestic product in the first phase, said Abdul Rahman Al-Rashid, chairman of the chamber yesterday.
"The benefits of nationalization will be wide-ranging as it will contribute to realizing the objectives of economic diversification and creating more jobs," he said.
Al-Rashid said the massive development projects and huge purchases of leading companies, such as Saudi Aramco and SABIC would create more job opportunities for young Saudi men and women. He estimated the current spending of strategic and government sectors at SR 300 billion, but pointed out that its local content reached only 20 percent or SR 60 billion. "At the same time, Saudi Arabia can increase local content to 55 percent or SR 165 billion, thus adding SR 105 billion to the GDP. It will also create about one million new jobs," Al-Rashid said.
He described Asharqia's nationalization strategy as an unprecedented project having tremendous impact on the national economy. "The main objective of this strategy is to nationalize services relating to the industrial sector and make optimum use of the advantages offered by petroleum and gas and other strategic sectors," he said.
http://www.arabnews.com/one-million-jobs-bonanza-saudis
----------
Debate intensifies over fundamental rights and freedoms in Egypt's new constitution
Gamal Essam El-Din
Saturday 1 Sep 2012
Preliminary debate over the new constitution's chapter on freedoms and rights has deepened the rift between Islamists and seculars
The Constituent Assembly, tasked with writing Egypt's new constitution, made a lot of progress this week.
The constitution's chapter on freedoms and rights was completed, and much as 60 per cent of the chapter on the system of government (which regulates the executive, legislative and judicial branches) was also drafted, with the remainder to be concluded next week.
The first reading of the 51-article chapter on freedoms and rights on 27 August, however, caused a clash between Islamist and secular members of the assembly.
Wahid Abdel-Meguid, a liberal-oriented political analyst and the assembly's official spokesperson, said there would be a great leap forward for press freedoms in the new constitution.
Abdel-Meguid said the chapter of freedoms and rights in the new constitution (chapter 2) was drafted to ensure journalists accused of publication offences would not face jail time.
"This is giant step, not to mention that the draft stipulates that lawsuits against journalists cannot be filed by persons who were not directly affected by the published materials," said Abdel-Meguid.
The text of Article 12 on freedoms and rights pertaining to journalists, Abdel-Meguid indicated, was drafted to read: "Lawsuits against journalists can be filed only by persons who were directly affected by publication offences and if journalists were convicted, they would not be sent to jail." Abdel-Meguid said that instead of jail sentences, journalists would be fined handsome sums of money.
Abdel-Meguid also indicated that ordinary citizens will be granted the right to issue newspapers for the first time. "This means that this right will no longer be confined to joint stock companies, public institutions, and political parties," said Abdel-Meguid.
Abdel-Meguid also boasted that "Article 10 of the same chapter will be drafted to prevent the closing down of newspapers by judicial or administrative order."
In his words, such orders constitute "collective punishment" and are "no longer viable in an age of freedoms." He concluded that the new constitution will encourage that all national press and media organisations be made independent of the state.
Islamists, however, begged to differ. Essam El-Erian, a leading official of Muslim Brotherhood's Freedom and Justice Party (FJP), said: "We are all for press freedoms but we are against the freedom of journalists to slander and insult citizens and public officials."
El-Erian insisted that "journalists convicted of publication offences (for example, spreading lies) would not be sent to jail, but those found guilty of insulting and direct libel would be subject to the penal codes which imposes jail sentences."
Joining forces, Younis Makhyoun, a leading member of the ultraconservative Salafist El-Nour Party, argued that "it is essential that journalists accused of libel and slander crimes face jail sentences, while in other offences —such as the crime of disseminating lies — it is enough for journalists and newspapers to face tremendous fines."
The clash over press freedoms comes against the backdrop of a hostile campaign led by leading figures of the Muslim Brotherhood — the group from which President Mohamed Morsi hails — against what they deem direct insults and libel.
According to chairman of Shura Council and leading FJP official Ahmed Fahmi, "We are in favour of press freedoms but we are againt press hooligans who are fond of insulting public officials without facing harsh punishment."
The above statements and others did not go down well with most members of the board of the Press Syndicate who accuse the Muslim Brotherhood and President Morsi of doing their best to manipulate public and private media.
"They believe that most of the media is controlled by seculars who stand against realising their dream of turning Egypt into a religious state," Gamal Fahmi, a leftist board member of the Press Syndicate, told Ahram Online.
Human rights or Western values?
Islamists and seculars also clashed over the issue of human rights and how they should be enshrined in the new constitution.
Manal Al-Taibi, a liberal human rights activist, complained that the committee in charge of drafting the constitution's chapter on freedoms and rights refused to seek the help of experts on civil society and human rights organisations.
As a result, Al-Taibi told the assembly 27 August, "Women were not accorded many of their economic and social rights in the draft chapter, compared to a Muslim country like Morocco whose constitution is very progressive on women's rights."
Al-Taibi suspended her membership of the assembly's Freedoms and Rights Committee last week in protest to what she said was "pressure led by Islamists to phase out many of the internationally-recognised codes on basic human rights and freedoms."
According to Al-Taiba, "Most of these Islamist members are unaware of international accords on human rights and civil society activities."
In response, Islamists lashed out at Al-Taibi, accusing her of trying to impose certain secular Western values on the constitution of a Muslim country. According to Makhyoun, "Some insist that we espouse international accords on human rights and I declare that some of these accords go against Islam."
Makhyoun further argued that "Islam spoke about rights for humans and animals 13 centuries ago and before we knew about such accords whose many principles are based on secular and Western values."
Salah Abdel-Maaboud, another Salafist, said: "Some of these accords insist that women below 21 years cannot marry. This goes against Islam."
Mohamed Saad Gawish, also Salafist, stated: "The draft of the chapter stresses the importance of respecting 'cultural diversity.' I have fears that this word is used to help some Western secular values infiltrate our Muslim society in a legal and constitutional way."
No new presidential elections, say Islamists
Islamists also strongly objected to suggestions that new presidential elections be held after the constitution is approved in a national referendum.
This goes against the calls of some liberal and leftist figures. Presidential candidate Hamdeen Sabbahi said, "Once the constitution is promulgated, it is natural that new presidential elections are held."
According to El-Erian, "When people elected Morsi as president in June, they put in their mind that he would stay for four years, and so calls for new elections after the constitution is drafted are not logical."
Mohamed Abdel-Salam, the representative of Al-Azhar institution, said the new constitution would only detail the powers and duties of the president of the republic. "It is not expected that new elections will be held."
Members of the assembly were also divided over Morsi's right to declare war.
Islamists led by El-Erian said "the president should have an absolute right in declaring war after consulting with the Supreme Council of the Armed Forces (SCAF) and the National Defence Council (NDC)."
El-Erian argued that "the advice of SCAF and the NDC, however, will be optional and not compulsory for the president."
Liberal members object to granting the president absolute powers in declaring war, especially if the president is an Islamist and a senior official of a group flirting with jihadist ideology, like the Muslim Brotherhood.
Nour Ali, a liberal member of the Freedoms and Rights Committee, said that "Most of members believe that the president should not be given a free hand in declaring war and he should consult with SCAF, the NDC and seek the approval of the People's Assembly — Egypt's lower house of parliament."
Ali indicated that "Article 85 regulating the declaration of war would be left to the 100-member Constituent Assembly to decide on its final text in a plenary meeting."
Ali also indicated that disagreements over the drafting of Article 2 that regulates the application of Islamic Sharia law will be also left to the Assembly. He said Salafist members still insist that the text of the article must assert that "Islamic Sharia — rather than the principles of Islamic Sharia — should be the major source of legislation in Egypt."
Ali indicated that, "The majority of members, including Brotherhood activists, see that the 1971 Constitution's text on this article must remain in place, affirming that 'principles' of Islamic Sharia must be the major source of legislation in Egypt."
Regulating the military
Sharp divisions also erupted over how the new constitution would regulate military courts.
Members of SCAF want military and civil courts be regulated under one chapter.
"This is to stress that both kinds of courts are not different in matters of guarantees and fairness," said SCAF member Mamdouh Shahin.
Shahin's argument, however, did not strike a chord with most members, especially law professors.
Ramadan Batikh, a constitutional law professor, said military courts should be restructured first to comply with the guarantees and requirements adopted in civil courts.
Batikh, added: "This tricky issue will be also left to the general meetings of the assembly to decide."
In the meantime, the independent Judges' Club strongly objected to Minister of Justice Ahmed Mekki's suggestion that the High Constitutional Court (HCC) not come under an independent chapter in the new constitution.
Mekki said: "The HCC will join other kinds of civil courts and be regulated as one 'unified justice' under one chapter in the new constitution."
The Judges' Club of the State Council (which includes the administrative courts) announced in a meeting 27 August that they are against Mekki's "unified justice".
Chairman of the club Hamdi Yassin said they would join forces with the Judges' Club against "the attacks on the High Constitutional Court."
Yassin added: "Mekki's unified justice project represents a large infringement on the independence of courts — especially the HCC and the State Council — because it leads to marginalising their roles in strengthening civil rights and freedoms in Egypt.
http://english.ahram.org.eg/NewsContent/1/64/51711/Egypt/Politics-/Debate-intensifies-over-fundamental-rights-and-fre.aspx
----------
Airstrikes Push Waves of Syrians to Jordanian Camps
By DAVID D. KIRKPATRICK
2 Sep 2012
ZAATARI, Jordan — The five Jamous brothers were early recruits to the Free Syrian Army, eager to oust President Bashar al-Assad.
But two weeks ago, Mr. Assad's air force began hitting their tiny village with new force, destroying houses and killing residents. With at least three brothers wounded and their own home destroyed, the Jamouses finally handed their Russian rifles to fellow rebels and fled, vowing to deliver their wives and passel of small children to the safety of a desolate refugee camp here in the Jordanian desert before returning to battle.
"We tried to keep fighting but we can't keep up," said Mahmoud Jamous, 27, standing with his clan, "so we are here."
They joined a sudden and unexpected exodus of as many as 20,000 Syrians who have poured across the border from the province around Dara'a, the birthplace and symbolic heart of the Syrian uprising. The refugees describe burned-out villages all but emptied of residents. Some say their villages were deprived of power, water and communication for weeks before they left, or that graffiti scrawled after the shelling warned those who had fled not to return. Aid workers here who interviewed the refugees suggest there was a deliberate attempt to drive out any civilians who might sympathize with the rebels.
Full report at:
http://www.nytimes.com/2012/09/02/world/middleeast/airstrikes-push-syrians-to-refugee-
----------
Four Wounded in Attack in Damascus-State TV
2 Sep 2012
AMMAN (Reuters) - Syrian state television said four people were wounded in an explosion in Damascus on Sunday in an attack it described as "terrorism".
Damascus residents said the explosion occurred near the army and air force headquarters in Mahdi bin Barakeh neighbourhood in the Abu Rummaneh district. Video footage from activists showed plumes of white smoke rising from the area.
(Reporting by Khaled Yacoub Oweis, Amman newsroom; Editing by Alison Williams)
http://www.nytimes.com/reuters/2012/09/02/world/middleeast/02reuters-syria-crisis-
----------
Egypt TV head denies inciting Mursi murder
2 September 2012
CAIRO: A television channel chief and presenter denied calling for the murder of President Muhammad Mursi when his trial on incitement charges opened in the Egyptian capital yesterday.
"I merely criticized President Mursi," Tawfiq Okasha told judges at the court appearance, an AFP journalist reported.
"This is a political trial. The Muslim Brotherhood wants to silence all dissent and reproduce the system from before the revolution," he said.
Okasha added that he was in the dock for "revealing the Brotherhood's involvement in attacks on police stations, courts and prisons during the revolution" in 2011.
Okasha's Al-Faraeen channel, suspended on Aug. 16, aired a show that was stridently anti-Mursi and anti-Muslim Brotherhood, the party from which the leader emanates.
The charges against him came at the same time that Islam Afifi, the editor of small independent newspaper Al-Dustour, was accused of spreading false news and inciting disorder.
Okasha arrived at court surrounded by his supporters who chanted "The people want Al-Faraeen!"
The court set the next session of the trial for Oct. 3 after hearing the case for the defense, which argued that the complaints against Okasha were not filed by Mursi personally.
Both Okasha and Afifi were banned from leaving the country in August.
Afifi was freed after spending several hours in custody on the day of his trial, after a decree signed by Mursi scrapped preventive detention for alleged publishing crimes.
http://www.arabnews.com/egypt-tv-head-denies-inciting-mursi-murder
----------
Blast in Damascus suburb kills 15
Sep 2, 2012
AMMAN: Syria's state news agency says a car bomb near a Palestinian refugee camp in a suburb of the nation's capital has killed at least 15 people.
SANA says the explosion in the Damascus suburb of al-Sbeineh late yesterday also wounded several people and caused heavy damage to buildings in the area.
It blamed the blast on an "armed terrorist group," the term it uses to describe the rebel Free Syrian Army seeking to topple Syrian President Bashar Assad.
SANA did not provide further details in its report today.
http://timesofindia.indiatimes.com/world/middle-east/Blast-in-Damascus-suburb-kills-15/articleshow/16203662.cms
----------
Syrian Rebels Say They Have Seized an Air Defense Post and Its Missiles
By KAREEM FAHIM
2 Sep 2012
BEIRUT, Lebanon — Opposition fighters in Syria said early Saturday that they had captured an air defense base in the eastern province of Deir el-Zour, taking at least 16 soldiers captive and seizing weapons and ammunition in what appeared to be part of a broader rebel offensive against Syrian military installations in several parts of the country.
Rebel fighters in the province also attacked a military air base, according to activist groups, the third attack on an air force site in the past few days. Last week, rebel commanders claimed to have destroyed several helicopters during attacks on two separate military airports in the northern Idlib Province.
The latest attacks came as the new Syria representative for the United Nations and Arab League, seeking to revive stalemated diplomacy, said he would travel to Damascus in the coming days. The representative, Lakhdar Brahimi, a veteran Algerian diplomat, also said he intended to base himself in Damascus if that would be more useful.
"Damascus is the right, natural place to be," Mr. Brahimi said in an interview at the United Nations during his first official day on the job. "Whether it will be possible or not is something I'm going to find out."
Full report at:
http://www.nytimes.com/2012/09/02/world/middleeast/syria.html?ref=world&gwh=2BD8442278BD2FBB15309FE1691AFA7B
----------
Morocco bans ruling party youth ceremony
2 Sep 2012
RABAT: Moroccan authorities banned the closing ceremony of the ruling party's youth conference that was due to be held on Saturday, citing "security concerns," a party official told AFP.
"At around 10 pm (on Friday), a local official sent us a document banning the ceremony" due to take place in the northern city of Tangiers, the Justice and Development Party's (PJD) Khalid Bougueri told AFP by telephone. An interior ministry official requesting anonymity confirmed the ban, saying it had been imposed over "security concerns and to maintain order."
Over 2,000 youths from the moderate Islamist PJD, whose head Abdelila Benkirane is the current Moroccan prime minister, have met over the past week in Tangiers for the annual conference.
Benkirane, who was not initially on the programme, was to "deliver a few words" at the closing ceremony, said Bougueri. During the conference, young Islamists condemned the relationship between Benkirane and King Mohammed VI's entourage, which is accused of overshadowing the government.
Full report at:
http://www.dailytimes.com.pk/default.asp?page=2012\09\02\story_2-9-2012_pg4_6
----------
Egypt court orders Mubarak case police chief reinstated
Sep 2, 2012
CAIRO: An Egyptian court today ordered the reinstatement of a former police chief who had been charged alongside toppled president Hosni Mubarak with killing demonstrators but was acquitted.
The official MENA news agency said the court ordered that Omar Faramawi, who was formerly responsible for security at the Six October area near the capital and was also a deputy interior minister, be reinstated at his ministry post.
Faramawi and five other security chiefs went on trial at the same time as the veteran strongman, charged with responsibility for the deaths of some of the estimated 850 people killed in last year's revolt that led to Mubarak's ouster.
Both Mubarak and his interior minister Habib al-Adly were convicted and sentenced on June 2 to life terms.
But the acquittal of the six security chiefs in the same case sparked outrage across Egypt and criticism from international rights groups which said the verdict could provide impunity for police violence.
The prosecution had asked for the death penalty for Mubarak, Adly and the six security chiefs.
http://timesofindia.indiatimes.com/world/middle-east/Egypt-court-orders-Mubarak-case-police-chief-reinstated/articleshow/16164127.cms
----------
Syrian rebels hit back at Assad's air power
Sep 1, 2012
BEIRUT: Rebels seized an air defence facility and attacked a military airport in eastern Syria on Saturday, a monitoring group said, hitting back at an air force which President Bashar al-Assad is increasingly relying on to crush his opponents.
The attacks in eastern oil-producing Deir al-Zor province follow rebel strikes against military airports in the Aleppo and Idlib areas, close to the border with Turkey.
Assad, battling a 17-month-old uprising in which 20,000 people have been killed, has lost control of rural areas in northern, eastern and southern regions and has resorted to helicopter gunships and fighter jets to subdue his foes.
The aerial bombardment has driven fresh waves of refugees into neighbouring countries, reviving Turkish calls for "safe zones" to be set up on Syrian territory - appeals ignored by a divided U.N. Security Council and by Western powers reluctant to commit the military forces needed to secure such zones.
Rebels in Deir al-Zor overran an air defence building, taking at least 16 captives and seizing an unknown number of anti-aircraft rockets, said Rami Abdulrahman of the British-based Syrian Observatory for Human Rights.
Full report at:
http://timesofindia.indiatimes.com/world/middle-east/Syrian-rebels-hit-back-at-Assads-air-power/articleshow/16151212.cms
----------
India
Patia judge hinted at Narendra Modi govt's bid to shield Kodnani
Sep 2, 2012
AHMEDABAD: With Narendra Modi in Sadbhavana mode, his government may have distanced itself from former minister Maya Kodnani, sentenced to 28 years in jail for her role in the Naroda Patia massacre. But many believe that behind the scenes, his government left no stone unturned to help her. Judge Jyotsna Yagnik observed in the Naroda Patia verdict that the police helped Kodnani, describing her as "kingpin" of the violence.
The judge's observation came after Kodnani claimed she was a victim of politics. In 2008, Kodnani was elevated as minister of state for women's development and child welfare despite allegations of her involvement in the massacre. The 97 Muslims killed on February 28, 2002 included 36 children and 35 women.
After a 37-month trial, the court observed Kodnani was "tremendously favoured by the then investigating agencies (before the Supreme Court-appointed SIT took over). All care, at the cost of the duty of the investigating officer and even the interest of the victims, was taken to see to it that Kodnani's involvement does not come on the books. This, in fact, comes in the way to believe that Kodnani was ever a victim of any politics."
Immediately after the verdict, Gujarat government spokesperson Jay Narayan Vyas said Kodnani was not a minister when the riots took place and that an MLA can't be seen as a government functionary. Kodnani was not even named in the first FIR Naroda police lodged, even though the victims named her. She was spared when the probe was transferred to the crime branch in 2002.
Full report at:
http://timesofindia.indiatimes.com/india/Patia-judge-hinted-at-Narendra-Modi-govts-bid-to-shield-Kodnani/articleshow/16160581.cms
----------
We will never forgive Modi: Naroda Patia victims
Sep 1, 2012
AHMEDABAD: It has been more than 10 years since the massacre at Naroda Patia. The survivors and witnesses of the incident are celebrating the special court verdict in the case, but said they will never be able to pardon chief minister Narendra Modi.
"The court and investigating agencies have to decide on the role of chief minister Narendra Modi it the riots. Also we have no hatred against him. But we will never forgive him as even after a decade the CM hasn't even visited us once," said Shakila Bano, who lost 10 members of her family and has been one of the prime witnesses in the case.
"As a chief minister he didn't even come to see our state or said a few words that would help us balm our wounds," said Nasreen Sheikh, another witness in the case.
Awarding punishment to 32 convicts in the Naroda Patia massacre on Friday, the special court sentenced BJP MLA Mayaben Kodnani to 28 years imprisonment and former Bajrang Dal leader Babu Bajrangi for life. The Patia residents said that Modi can't now distance himself from the case as one of their forefront party leaders has been sentenced in the case.
"Kodnani was made a women and child development minister even when she was accused in this case where women and children were burnt and chopped to death. What force acted upon on the state government to ignore our allegations which the court has upheld? That is something Modi has to explain," said Salim Shiekh, Patia resident and a witness in the case against Kodnani.
http://timesofindia.indiatimes.com/india/We-will-never-forgive-Modi-Naroda-Patia-victims/articleshow/16143250.cms
----------
Bangalore stadium blast: al-Qaeda's e-zine "Inspired" arrested youth
2 Sep 2012
Investigators probing the terror module busted in Karnataka have claimed that the arrested 11 youths were inspired by the contents of an online magazine which glorifies activities of al-Qaeda in Afghanistan.
Sources in a joint team of central security agencies comprising officials of Intelligence Bureau and RAW conducting the probe claimed today that during questioning of the arrested people it has emerged they had been apparently indoctrinated to join the terror module by various inflammatory speeches uploaded on Internet and writings in the magazine of the sleeper cell of Pakistan-based terror outfit Lashkar-e-Taiba (LeT).
The arrested include a journalist working with a prominent newspaper in Bangalore and a Junior Research Fellow of premier Defence Research and Development Organisation (DRDO).
The arrested persons have spoken extensively about an online magazine Inspire linked to al-Qaeda and published from somewhere in Yemen where articles relate towards drawing youth to an "armed war" against Americans, India, Israel and other Western countries who have allied with the US in Afghanistan, the sources said.
Full report at:
http://www.thehindu.com/news/states/karnataka/article3850782.ece
----------
Terror arrest reveals N- plant attack plot
By Vanu Dev
2 Sep 2012
A DAY after the Karnataka Police claimed to have busted a terror module and arrested 11 suspects with links to the Lashkar- e- Tayyeba ( LeT) and the Harkat- ul- Jihad- al- Islami ( Huji), they have nabbed another suspect.
On Friday evening, the police arrested 26- year- old Obaid Rehman in Hyderabad for allegedly planning an attack on the Kaiga atomic power plant in coastal Karnataka. He was later brought to Bangalore for interrogation.
In Maharashtra too, the anti- terrorist squad claimed to have arrested four terror suspects from Nanded under the Arms Act and recovered ammunition, including 14 rounds of cartridges, from them. While ATS chief Rakesh Maria confirmed the arrests, he, however, refused to link the suspects to those held in Karnataka on Thursday.
" We have arrested four persons from Nanded under the Arms Act and have recovered arms from them. But it is too early to say if they are part of the Indian Mujahideen or of the module ( that was busted) in Karnataka. We are conducting our investigations and should have a clear picture in a day or two. The arrests were made following a tip- off we received about their movements," Maria said.
Full report at: Mail Today
----------
ITBP's `26- cr bill to keep Qasab alive
By Aman Sharma in New Delhi
2 Sep 2012
THE Indo Tibetan Border Police ( ITBP) has prepared a bill of over ` 26 crore for the Maharashtra government to pay for the high- level security being provided by its 250 commandos to 26/ 11 terrorist Ajmal Qasab.
Officials of the central paramilitary force told M AIL T ODAY that the total outstanding amount for the security provided to Qasab by the force, as on August 31, was ` 26.55 crore, and the bill would soon be sent to the state government.
Two ITBP companies took position at Mumbai's Arthur Road Jail in 2009 to provide security to Qasab, who is housed in a specially- constructed bomb- proof cell whose construction cost the state government over ` 5 crore.
Full report at: Mail Today
----------
Govt will not delay Kasab's hanging: MoS
Sep 2, 2012
The Centre will not delay execution of Pakistani terrorist Ajmal Kasab's death sentence, said Union minister of state for home Bhanwar Jitendra Singh on Saturday.
ALWAR: The Centre will not delay execution of Pakistani terrorist Ajmal Kasab's death sentence, said Union minister of state for home Bhanwar Jitendra Singh on Saturday.
Three days ago, the Supreme Court confirmed death sentence for Kasab, the lone surviving member of the group involved in Mumbai carnage on 26/11.
After a function on his home constituency Alwar, Singh told reporters, "The Union home ministry would approve of his execution as soon as the file comes before it."
Union home minister Sushilkumar Shinde has made it clear that the file about Kasab's execution should be dealt with promptly, said Singh.
Upholding the death penalty on five counts, the court had said the "enormity of the crime in all scales" left it no other option. This leaves Kasab with the lone option of seeking a presidential pardon.
http://timesofindia.indiatimes.com/india/Govt-will-not-delay-Kasabs-hanging-MoS/articleshow/16163291.cms
----------
PM Manmohan Singh took NAM centre stage
Sep 2, 2012
TEHRAN: PM Manmohan Singh wasn't planning to be the star performer at the NAM summit. He was to speak on 21st century developmental issues in late afternoon on August 30.
However, his officials had worked hard to set up bilateral meetings with leaders of Nepal and Egypt. Certainly, Egypt was important with a new Islamist government in power after the Arab Spring. And, new Egyptian president Mohammed Morsi was in Tehran for only a few hours to pass on the baton of chairmanship of NAM to the Iranian leadership. Morsi was on his way back home after spending three days in China.
The meeting with the PM was India's way of an opening engagement with Morsi and the new leadership in Egypt, which is a significant supplier of energy for New Delhi.
But the Iranians had other plans for Singh. At the inaugural, they, very politely, manoeuvred him to sit at a select circle of heads of state and government, to listen to the Supreme Leader's speech that was a diatribe against the various injustices against Iran.
Then, before the Indians knew what was happening, the Iranian protocol mandarins shepherded the PM to the dais, to sit with Iranian president Mahmoud Ahmedinejad, Morsi and UN secretary general Ban ki Moon. It was Singh who kicked off the general debate at the NAM summit, and became the most important foreign dignitary. Asked later, the Iran foreign ministry said India and Egypt were the only two founder members of NAM present at the head of government level.
Full report at:
http://timesofindia.indiatimes.com/india/PM-Manmohan-Singh-took-NAM-centre-stage/articleshow/16162815.cms
----------
Border rows: Indo-Pak fishermen lose Rs 234 crore
Sonya Fatah | Sep 2, 2012
There was allegedly a young man named Creek Who had a maritime dividing streak, Give it to Kutch or give it to Sindh Thora to Pak, Thora to Hind And confuse the buggers with Greek. I searched far and wide for this Creek Who had 'settled' this affair in a week There was a creek and a sir Indeed a potent stir But there ain't any collective Sir Creek.
There is a creek in the watery borders between Sindh and Gujarat in the Rann of Kutch - of that we are sure. Its name - in the old days - was 'Baan Ganga' but I couldn't find any information on the British representative called Sir Creek. The roster of British names of the Sindh and Bombay Presidencies is long. But the elusive Sir Creek remains so.
No matter. There is a creek in question, and we might as well shake off the 'Sir' part of our collective South Asian heritage.
Just last week, in conversation with justice Nasir Aslam Zahid, a retired judge of the supreme court of Pakistan, and a member of the eight-member retired judges Indo-Pak judicial committee on prisoners, I learnt some depressing details. On his travel to the villages of Gujarat whose fishermen have been locked up in Pakistani jails for 'trespassing' into Pakistani water space, justice Zahid discovered that the boats used by these lifelong fishermen were not small wooden raft-like contraptions but rather large wooden structures that were owned collectively by the villages.
Full report at:
http://timesofindia.indiatimes.com/india/Border-rows-Indo-Pak-fishermen-lose-Rs-234-crore/articleshow/16173696.cms
----------
LeT operative Fayaz Kagzi's role under lens in Karnataka terror plot
DSep 2, 2012
NEW DELHI: As the Hubli-Bangalore terror module stretches to Andhra Pradesh and Maharashtra, security agencies are probing if it is also linked with Lashkar-e-Toiba (LeT) operative Fayaz Kagzi.
Kagzi, a close associate of arrested 26/11 handler Zabiuddin Ansari alias Abu Jundal, is suspected to be holed up in Saudi Arabia — from where all the suspected terrorists of the module were receiving directions.
"There are circumstances that point in that direction, but things will be clear only after further investigation," said an official from the security establishment.
Kagz, whoi hails from Maharashtra's Beed district, is also a co-accused with Jundal in the 2006 Aurangabad arms haul case. Both escaped to Pakistan after the cache of arms being ferried by them was seized by Maharashtra ATS in 2006.
From Pakistan, Kagzi was sent to Saudi Arabia by LeT a few years ago. Post-26/11, Jundal also went to Saudi Arabia where both were separately entrusted with the responsibility of recruiting people in India for terror activities while operating in that country under fake identities.
Full report at:
http://timesofindia.indiatimes.com/india/LeT-operative-Fayaz-Kagzis-role-under-lens-in-Karnataka-terror-plot/articleshow/16159873.cms
----------
'Two Karnataka 'jihadis' met ISI men'
Sep 2, 2012
BANGALORE: Two of the 11 suspect arrested for alleged links with global terror organizations had reportedly met top officials of Pakistan's Inter-Services Intelligence (ISI).
Sources in the Karnataka home ministry say questioning of the 11 suspected Lashkar-e-Taiba (LeT) and Harkat-ul-Jihad al-Islami (HuJI) operatives has shed light on two of them meeting ISI officials in Pakistan a few years ago.
"We are investigating every possible angle, including external training and funding to the arrested suspects. At this moment, nothing can be revealed," deputy chief minister R Ashoka, who holds the home portfolio, told STOI.
Sources in the ministry said seized gadgets and accessed communications have shown that two of the men have ISI links. Intelligence Bureau sleuths are helping Karnataka police in exploring the ISI angle.
Full report at:
http://timesofindia.indiatimes.com/india/Two-Karnataka-jihadis-met-ISI-men/articleshow/16159123.cms
----------
When Narasimha Rao kept postponing an official visit to B'desh
Sep 02 2012
New Delhi : PV Narasimha Rao never went to Bangladesh on an official bilateral visit as Prime Minister to avoid the "embarrassment" of being confronted with the Farakka barrage issue for which he had no solution to offer, says former Foreign Secretary Muchkund Dubey.
In his soon-to-be-released book "India's Foreign Policy: Coping with the Changing World", Dubey writes that Rao kept "postponing an official visit to Bangladesh, ultimately not paying such a visit during his entire five-year tenure from 1991-1996.
"The reason for this given by him privately was that the Bangladesh government would raise during the visit, the issue of the distribution of water at Farakka, which would put him in an embarrassing situation because he had no solution to offer."
Rao visited Dhaka as prime minister in 1994 to attend the SAARC summit, a multilateral event.
Full report at:
http://www.indianexpress.com/news/when-narasimha-rao-kept-postponing-an-official-visit-to-bdesh/996677/
----------
Indian agencies alarmed over Saudi-Arabia-based terror modules
SANDEEP JOSHI
2 Sep 2012
They are being assisted by Pakistan-based groups, says Home Ministry official
Indian security agencies — who are questioning 16 men held by Karnataka, Maharashtra and Andhra Pradesh — say the men received instructions from Saudi Arabia-based handlers to identify possible targets for attack, including important political leaders, journalists, and strategic defence establishments, a senior Union Home Ministry official has told The Hindu.
"Recovery of photographs of politicians and sketches of some Army and Navy locations points [to the fact] that they were plotting something big," the alarmed official said. "They were constantly in touch [with] their Saudi Arabia-based handlers and had passed on information to them after doing reconnaissance of a few places."
Full report at:
http://www.thehindu.com/news/national/article3848638.ece
---------
Pakistan
Pak Hindu Council to move UN against forced conversion of girls' religion
Sep 2, 2012
AMRITSAR: Perturbed over the reports of forced conversions of Hindu girls in Pakistan and a fresh spate of atrocities on the Hindu minority community of Pakistan, which also forced many of them to leave their country and seek asylum in India in the recent past, Pakistan Hindu Council has decided to move the United Nations and has also held a meeting with Hussain Haroon, representative of Pakistan in the UN to appraise him of the issues faced by the Hindu population of Pakistan.
Patron, Pakistan Hindu Council Ramesh Vankwani told TOI over phone from Karachi on Saturday that a delegation of Council met Haroon on Friday evening at his residence and told him how minorities were discriminated and why many Hindus were forced to leave their country.
He said the council had demanded immediate action in cases of forced conversation of religion.
He said the forced conversion was an unbearable act for the community and the Pakistan government should enact a law to curb the practice.
The council had also demanded from government for adequate security measures to safeguard the property and lives of Hindus and an early action for redressal of the problems faced by them, he said.
He said Haroon had assured them to take up the issues faced by the Hindu community to those who matter in government machinery and other quarters, besides taking up the issue at international forums.
"We are hopeful of some positive outcome of our meeting with Haroon," he added.]
http://timesofindia.indiatimes.com/india/Pak-Hindu-Council-to-move-UN-against-forced-conversion-of-girls-religion/articleshow/16164799.cms
----------
Bill seeking more seats for Pak minorities to be tabled in Par
Sep 02 2012
Islamabad : A bill to increase the representation of non-Muslims in the national and provincial assemblies of Pakistan is expected to be tabled in Parliament on Monday.
The bill seeks to increase the number of reserved seats for minority communities in the 342-member National Assembly and the four provincial assemblies, Minister of State for Interfaith Harmony Akram Masih Gill told the media today.
A total of 10 seats in the National Assembly or lower house of Parliament are currently reserved for non-Muslims. Gill said he expected all political parties, including those in the opposition, to unanimously support the bill once it is presented in Parliament.
He said there is an urgent need to increase the representation of non-Muslims in all the assemblies. "Even in 1985, when the National Assembly had 217 members, the number of seats reserved for non-Muslims was 10. The strength of the National Assembly was increased in 2002 but the number of seats for non-Muslim remained the same," Gill said.
The Punjab Assembly has eight seats reserved for non-Muslims while the Sindh Assembly has nine reserved seats and the assemblies of Khyber-Pakhtunkhwa and Balochistan have three seats each.
The bill to increase representation for non-Muslims has already been unanimously approved by the federal Cabinet, Gill said.
The sense of insecurity and deprivation among non-Muslims will be addressed by enhancing their seats in the national and provincial assemblies, he said.
http://www.indianexpress.com/news/bill-seeking-more-seats-for-pak-minorities-to-be-tabled-in-par/996713/
----------
No proposal to swap Afridi for Aafia: ISI chief
Sep 2, 2012
ISLAMABAD: Pakistan has no plans to swap a doctor arrested for running a vaccination campaign to trace Osama bin Laden for Aafia Siddiqui, convicted in the US for links to terrorism, ISI chief Lt Gen Zahir-ul-Islam has said.
There is no proposal under consideration to hand over the doctor, Shakeel Afridi, to the US since he is facing judicial proceedings and a three-stage appeal process is yet to be disposed of, Islam was quoted as saying in media reports.
The Inter Services Intelligence chief spoke to reporters on the margins of a military function on Friday night.
Afridi was arrested shortly after the killing of bin Laden on May 2 last year for running a vaccination campaign in Abbottabad to try and collect DNA samples of bin Laden or his kin.
He was recently given a 33-year prison term by a tribal court for alleged links with militants.
Afridi has appealed against the sentence. US Embassy spokesperson Rian Harris too said the US was not considering a prisoner exchange involving Siddiqui and Afridi.
Speaking on the sidelines of an event hosted by the army chief to mark the Defence of Pakistan Day, Islam said no discussions had taken place with the US on swapping Afridi for Siddiqui.
Full report at:
http://timesofindia.indiatimes.com/world/pakistan/No-proposal-to-swap-Afridi-for-Aafia-ISI-chief/articleshow/16201826.cms
----------
Stop the terrorists, Pakistan tells Kabul
Sep 2, 2012
ISLAMABAD: Interior Minister Rehman Malik has told the Afghan government to stop terrorists from entering Pakistan, a media report said on Sunday.
Stressing that terrorists had again started their activities in Khyber Pakhtunkhwa, Quetta and Karachi after Eid, Malik said Saturday that forces wanting to destabilise Pakistan would never succeed.
The Dawn newspaper quoted him as saying that attempts were being made to instigate sectarian violence in Pakistan by killing innocent people.
The minister said the Taliban come into Pakistan from Afghanistan, and urged Afghan President Hamid Karzai to take effective steps to stop them from crossing over.
The Taliban even had the capacity to carry out a major terrorist act in Islamabad.
http://timesofindia.indiatimes.com/world/pakistan/Stop-the-terrorists-Pakistan-tells-Kabul/articleshow/16203765.cms
----------
Violence claims eight lives in Karachi
2 Sep 2012
KARACHI:At least seven people were gunned down by unidentified armed men in different areas of the city since late last night.
A member of the Kutchi Rabta Committee (KRC) was killed near Native Jetty Bridge last night. His killing sparked protests at Mauripur Road where the protesters blocked the road burnt tyres and chanted slogans. The protest continued on Sunday.
The body of a man was found in a gunny bag in Karachi's Pak colony area.
A body of an unidentified man was found under a bridge in Karachi's Sohrab Goth area.
In a separate incident a man died of gunshot wounds near Burns Road area of Karachi.
Two people were shot dead in the city's Machhar Colony and Malir Halt areas in separate incidents.
A policeman was shot dead in Qasba Colony area of the city.
In another incident a man was shot dead in Usmanabad area on Sunday.
Firing claimed another life in Ghas Mandi area.
Five people were also injured in various firing incidents that occurred in Gulbahar, New Karachi, Agra Taj Colony, Orangi and Safoora Goth areas of Karachi.
http://dawn.com/2012/09/02/firing-claims-seven-lives-in-karachi/
----------
People of Pakistan want friendly ties with India: Altaf
2 Sep 2012
KARACHI: Muttahida Qaumi Movement (MQM) chief Altaf Hussain said on Saturday that majority of the Pakistani people wanted friendly relations and trade with India.
He was speaking on phone to the family members of Indian sailors recently released from the captivity of Somali pirates, at the Governor House, according to an MQM's press release.
The MQM chief congratulated the family members of the sailors over the release of their loved ones.
Altaf Hussain paid tribute to President Asif Ali Zardari, Sindh Governor Dr Ishratul Ebad, Human Rights Activist Ansar Burni and CPLC chairman Ahmed Chinoy for their efforts to the release of the hostages.
Senior Minister Pir Mazharul Haq and Sindh Assembly Speaker Nisar Khuhro endorsed the views of MQM chief Altaf Hussain.
http://dawn.com/2012/09/02/people-of-pakistan-want-friendly-ties-with-india-altaf/
----------
Balochistan killings: Death toll rises to 8, strike observed
September 2, 2012
QUETTA: Another victim who was admitted in hospital in the aftermath of a firing incident that killed seven Hazaras succumbed to his injuries, taking the death toll to eight, Express News reported Sunday.
A shutter-down strike is being observed in Quetta against the targeted sectarian killings carried out in different parts of Balochistan.
The strike was called by Hazara Democratic Party, chief of the Hazara tribe Sardar Saadat and Azadari Council. Different political and trade unions also backed the strike.
Special security arrangements have been done in order to avert any untoward incident.
On Saturday, seven members of the Hazara community were killed in two apparently coordinated drive-by shooting incidents on the outskirts of the provincial capital.
Gunmen riding on motorcycles had fired a volley of gunshots at a bus stop in the Hazar Ganji neighbourhood near a vegetable market, while in a separate incident, two intending pilgrims from the Hazara community were killed, while they were waiting at the bus stop to catch a bus for the Pak-Iran border town of Taftan.
Soon after the first attack, a heavy contingent of police and paramilitary Frontier Corps cordoned off the area and mounted a manhunt for the killers.
The senseless killings sparked violence in some neighbourhoods of the city where members of the Hazara community took to the streets. Protesters went berserk, allegedly barged into houses and harassed residents.
http://tribune.com.pk/story/430133/balochistan-killings-death-toll-rises-to-8-strike-observed/
---------
South Asia
Pro-government Afghan militia 'kills eight civilians'
2 Sep 2012
KABUL: A pro-government Afghan militia commander and his men on Sunday shot dead at least eight civilians in revenge, after mistakenly blaming villagers for a Taliban attack, officials said.
The commander, identified as Qadeer, drove to Kanum village outside the northern city of Kunduz with about 20 members of his militia and killed eight villagers, the Kunduz provincial governor told AFP.
"The Taliban had killed two men and dumped their bodies in Kunum village.
One of them was Qadeer's man," Mohammad Anwar Jegdalek said.
"Qadeer, thinking his man was killed by the residents of Kanum, went there and killed eight villagers. We have launched a hunt to arrest Qadeer." Three others including a woman were wounded, he said.
Speaking anonymously, an interior ministry official in Kabul gave a similar account to AFP but said a total of nine people had been wounded.
The official said authorities had sent reinforcements to the area to maintain order.
Local doctor Taza Gul said 10 bodies were brought to his hospital.
Jegdalek's spokesman Enayatullah Khaleeq told AFP Qadeer was a pro-government militia leader.
http://dawn.com/2012/09/02/pro-government-afghan-militia-kills-eight-civilians/
---------
US set to brand Haqqanis a terrorist group
Sep 02 2012
Risking a new breach in relations with Pakistan, the Obama administration is leaning toward designating the Haqqani network, the insurgent group responsible for some of the most spectacular assaults on American bases in Afghanistan in recent years, as a terrorist organisation.
With a Congressional reporting deadline looming, Secretary of State Hillary Clinton and top military officials are said to favour placing sanctions on the network, which operates in Afghanistan and Pakistan, according to half a dozen current and former administration officials.
A designation as a terrorist organisation would help dry up the group's fund-raising activities in countries like Saudi Arabia and United Arab Emirates, press Pakistan to carry out long-promised military action against the insurgents and sharpen the administration's focus on devising policies and operations to weaken the group, advocates say.
However, no final decision has been made.
A spirited internal debate has American officials, including several at the White House, worried about the consequences of such a designation not only for relations with Pakistan, but also for peace talks with the Taliban.
Perhaps the most important consideration, administration and Congressional officials say, is whether the designation would make any difference in the group's ability to raise money or stage more assaults as the American-led NATO force draws down in Afghanistan.
Full report at:
http://www.indianexpress.com/news/us-set-to-brand-haqqanis-a-terrorist-group/996462/
----------
US special forces suspend training of Afghans: report
2 Sep 2012
WASHINGTON: The commander of US special forces in Afghanistan has suspended training for all new Afghan recruits until Afghan soldiers are re-investigated for ties to insurgents, The Washington Post reported late Saturday.
The newspaper said the re-vetting process will affect more than 27,000 Afghan troops.
The suspension comes in response to the killing of at least 45 foreign troops this year by their Afghan colleagues.
"We have a very good vetting process," the paper quotes an unnamed senior special operations official as saying. "What we learned is that you just can't take it for granted. We probably should have had a mechanism to follow up with recruits from the beginning."
According to The Post, numerous military guidelines were not followed by either Afghans or Americans because of concerns that they might slow the growth of the Afghan army and police.
Nato has some 130,000 troops in Afghanistan fighting the Taliban's decade-long insurgency alongside government forces.
Most of the Nato troops are set to withdraw by the end of 2014 in a US-designed transition process that will put Afghan security forces in charge of security for their war-battered country.
The process is already under way, with security responsibilities of about half of the Afghan population transferred to the local security forces.
The Taliban have stepped up their attacks in recent months as part of efforts by the insurgency to undermine the transition process.
http://dawn.com/2012/09/02/us-special-forces-suspend-training-of-afghans-report/
----------
Two killed in shelling from Afghanistan
2 Sep 2012
PESHAWAR: Two people were killed and three others were injured in shelling from Afghanistan in Kaman Garah area of Bajaur Agency on Saturday. The mortar shells were fired from Afghanistan's Kunar province, official sources said. "Afghan forces fired mortar shells hitting Kaman Garah and causing civilian casualties," the political administration officials told Daily Times by phone. It was not clear who fired the shells - Taliban or Afghan government forces - as it is the first time that Pakistani territory has come under such attack. Earlier, Afghan and Pakistani Taliban mounted attack on checkposts and villages inflicting collateral damages andmpting government forces to pound their safe havens across the border.
http://www.dailytimes.com.pk/default.asp?page=2012\09\02\story_2-9-2012_pg7_8
----------
Southeast Asia
Indonesian Shia community has the right to stay: Mahfud
Indra Harsaputra and Apriadi Gunawan
September 02 2012
The Constitution guarantees all citizens the right to choose their place to live, therefore, the government has no right to force them to move to another location, one of the country's top judges has said.
Constitutional Court chief justice Mahfud MD rejected government's plan to relocate the Shia community that had become the target of attacks in Sampang, Madura, in East Java.
"People must not be relocated because of differences [in their religious beliefs] as it violates the basic rights set out in the Constitution. People can only be relocated if their residences can't be occupied because of a natural disaster," Mahfud told The Jakarta Post during his visit to Medan, North Sumatra, on Saturday.
The chief justice, who grew up in Sampang, said he was very sorry to hear of the attacks against Shia followers in his hometown. He regretted the fact that social harmony in Sampang had been disrupted by religious conflict.
Culturally, Shia and Sunni followers in Sampang were the same, so there was no point in fighting each other, he added. "Humans are born to be compassionate toward each other," Mahfud said.
According to him, the government must enforce the law and bring perpetrators of the attacks to justice. Aside from that, the government needs to facilitate a meeting between law enforcement, security forces, religious leaders and community leaders to find the best solution.
Separately, human rights advocates have criticized the government for its failure to protect its citizens as shown in the attacks against the Shia community in Sampang, which claimed two lives.
Full report at:
http://www.thejakartapost.com/news/2012/09/02/shia-community-has-right-stay-mahfud.html
----------
Solo terror suspects come from new group: Police
Kusumasari Ayuningtyas and Andi Hajramurni
September 02 2012
National Police Chief Gen. Timur Pradopo confirmed on Saturday that the three terror suspects arrested by the police's counterterrorism squad, Densus 88, on Friday night in Surakarta, Central Java, had come from a new group.
The conclusion, according to Timur, was based on the ages of the three suspects, who were considered to be relatively young. The fact that they were ambushed at a location only two kilometers from cleric Abu Bakar Ba'ashir's Ngruki Islamic boarding school was just a coincidence, he said.
"Possible links with old [terrorist] groups are still under investigation," Timur said at Surakarta Police headquarters.
The police took down three suspects at two different locations and times. The suspect identified only as B, 24, was arrested in Bulurejo, Karanganyar, at 7:10 p.m. Suspects F and M, both 19 years old, were intercepted on Jl. Veteran, Tipes, Serengan, Surakarta, at 9:15 p.m. on Friday.
Densus 88 engaged in a dramatic shootout as F and M tried to fight back. Both were killed during the incident, and as was Densus 88 member First Brig. Suherman.
The police seized a pistol, two magazines, 43 bullets, a cell phone and documents from the suspects.
Full report at:
http://www.thejakartapost.com/news/2012/09/02/solo-terror-suspects-come-new-group-police.html
----------
Clinton urged to support the release of Indonesian political prisoners
September 02 2012
A human rights watchdog has called on the United States' Secretary of State Hillary Clinton to support the release of all Indonesian political prisoners who are being held for the peaceful expression of their political views.
New York-based Human Rights Watch maintained that Indonesia had incarcerated nearly 100 activists from Maluku and Papua for peacefully voicing their political views, holding demonstrations and/or raising separatist flags.
"The US should remind the Indonesian government that persecuting peaceful political activists is an injustice that violates international law," the group's Asia advocacy director, John Sifton, stated in a release obtained by The Jakarta Post on Sunday.
The human rights watchdog expects Clinton to discuss the matter during her upcoming visit to Jakarta this Monday.
Full report at:
http://www.thejakartapost.com/news/2012/09/02/clinton-urged-support-release-indonesian-political-prisoners.html
---------
Mideast Asia
NAM nations back Iran's nuclear bid
Sep 2, 2012
TEHRAN: The 120-nation Nonaligned Movement handed its host Iran a diplomatic victory on Friday, unanimously decreeing support for the disputed Iranian nuclear energy programme and criticizing the US-led attempt to isolate and punish Iran with unilateral economic sanctions.
But the group's communique, issued by Iranian state news media at the end of its annual meeting, omitted any mention of support for Syria, Iran's vital Middle East ally, which appeared to reflect a view among many members that the Syrian government's attempt to crush the uprising there was indefensible.
The omission of Syria from the document, Tehran Declaration, followed a dramatic day of maneuvering by Iran's delegation to secure some kind of support for Syria's government as supreme leader, Ayatollah Ali Khamenei, and his aides were criticizing foreign backing of the Syrian insurgency.
The Tehran Declaration document not only emphasizes Iran's right to peaceful nuclear energy but acknowledges the right to ownership of a full nuclear fuel cycle, which means uranium enrichment - a matter of deep dispute.
Iran, which has repeatedly asserted that its nuclear programme is peaceful, contends it is already in compliance with its obligations as a signatory to the Nuclear Nonproliferation Treaty and has countered that Israel, which is not a signatory, has an unacknowledged nuclear weapons arsenal. Israel, which regards Iran as its major enemy, has threatened to attack Iranian enrichment sites.
The nuclear issue was further highlighted by a new report issued on Thursday by the International Atomic Energy Agency, the UN nuclear monitor, asserting that Iran had rapidly escalated its uranium enrichment capacity in recent months. The Syrians emerged as the big losers at the NAM meeting, with Iran first unwilling and later unable to gather support for President Bashar al-Assad's government. In the days preceding the closing ceremony, Iranian leaders remained silent on Syria to prevent disagreements, Iranian officials acknowledged.
Frustration was visible on Friday when the Iranian foreign minister, Ali Akbar Salehi, could be seen talking with his Syrian counterpart for nearly 20 minutes, witnesses said. Diplomats said that in the afternoon, the Iranian delegation pushed for a separate paragraph on Syria and nonproliferation, which was resisted by Arab delegations. India, itself a nuclear power, was also unhappy with the proposed nonproliferation language.
http://timesofindia.indiatimes.com/world/middle-east/NAM-nations-back-Irans-nuclear-bid/articleshow/16173942.cms
----------
Netanyahu: Time for world to set 'clear red lines' for Iran
By HERB KEINON
09/02/2012
PM says at cabinet meeting that sanctions hurting Iranian economy but not deterring Tehran's nuclear advance; decries lack of protest at "anti-Semitic rants" of Iranian leadership during NAM conference. PHOTO: POOL/ELI SELMAN
Prime Minister Binyamin Netanyahu called on the international community Sunday to set down a clear "red line" for the Iranians so Tehran feels the world's determination to stop its nuclear march.
Netanyahu, speaking at the beginning of the weekly cabinet meeting, articulated publicly what he has been saying for weeks behind closed doors: that it is not enough for there to be open-ended diplomacy, but clear red lines need to set so the Iranians see that there will be direct consequences for their actions.
Referring to last week's Non-Aligned Movement conference in Tehran, Netanyahu said that the representatives of 120 countries listened to the anti-Semitic rants of the Iranian leadership and "no one stood up, no one left the hall."
This lack of protest was even worse in light of the recent International Atomic Energy Agency report that "confirms what I have been saying for a long time – the international sanctions are making things difficult for the Iranian economy, but are not delaying at all the Iranian nuclear program."
Full report at:
http://www.jpost.com/DiplomacyAndPolitics/Article.aspx?id=283523
---------
3 Palestinians nabbed in alleged poisoning of family
09/02/2012
Suspects charged with attempted murder after allegedly poisoning Ra'anana family for nationalistic reasons. PHOTO: CHANNEL 2 [FILE]
Police arrested three Palestinians for allegedly poisoning a family in Ra'anana for nationalistic reasons, it was revealed Sunday after the Petah Tikva Magistrate's Court lifted a media blackout on the case.
According to Israeli media, 46-year-old Otman Nas'ara from the village of Beit Furik near Nablus confessed to poisoning the family. The two additional suspects denied involvement in the crime.
The suspects allegedly put poison in a beverage at the family's home some ten months ago. The father of the family suffered serious injuries and was hospitalized for a week. A two-year-old child suffered moderate injuries, and the mother and grandmother were lightly injured.
A police officer who arrived on the scene to investigate the incident also drank from the tainted beverage, suffering light injuries.
All three were arraigned at the Kfar Saba Magistrate's Court on Sunday.
They were charged with attempted murder, conspiracy to commit a crime and burglary. The court also ordered they be remanded to police custody for four days.
http://www.jpost.com/NationalNews/Article.aspx?id=283535
---------
At least 19 people killed in bus crash in Iran
2 Sep 2012
TEHRAN: Iran's state news agency says at least 19 people have been killed in the country's south after the bus they were travelling on struck a rock and flipped over.
IRNA says the accident took place Sunday some 50 kilometers (30 miles) west of the southern Iranian city of Shiraz.
It says around 25 passengers were injured and transferred to local hospitals. Five of them are in serious condition.
Iran has one of the worst road safety records in the world. Statistics say that more than 20,000 people lose their lives in road accidents every year in the country.
The high toll is blamed on disregard of traffic rules, unsafe roads and poor emergency services.
http://dawn.com/2012/09/02/at-least-19-people-killed-in-bus-crash-in-iran/
----------
Al Qaeda-Linked Militants Killed in South Yemen
2 Sep 2012
SANAA (Reuters) - Two al Qaeda-linked militants and a pro-government tribesman were killed in clashes in Yemen's restive south on Sunday, a local official and a tribesman said.
Al Qaeda in the Arabian Peninsula has made its base in the impoverished state, which slid into chaos last year after protests that eventually forced veteran ruler Ali Abdullah Saleh to step down.
The group has mounted operations in neighboring Saudi Arabia as well as attempting to launch attacks against the United States.
The Yemeni army helped by local tribes launched a U.S.-backed drive in May to drive Islamist militants from Ansar al-Sharia (Partisans of Islamic Law), an offshoot of al Qaeda, out of several southern towns they had held for more than a year.
The two militants killed in Sunday's violence in Abyan province were from Somalia and Pakistan, the tribesman said.
Ansar al-Sharia has attracted hundreds of foreign fighters since it seized the towns in the south and declared them Islamic emirates. Some of those militants had previously fought in Afghanistan.
A defense ministry website said an al Qaeda commander, Khaled Batees, was among eight Islamist militants killed by a U.S. drone strike in a remote part of the eastern province of Hadramout on Friday.
Batees had previously been captured by security forces but escaped prison during the uprising last year.
Washington, which fears the spread of Islamist militancy in Yemen, has stepped up attacks by unmanned aircraft this year.
(Reporting by Mohammed Ghobari; Additional reporting by Dhouyazen Mukhashaf in Aden; Writing by Mahmoud Habboush; Editing by Pravin Char)
http://www.nytimes.com/reuters/2012/09/02/world/middleeast/02reuters-yemen-
----------
Settlers Evacuated From Large West Bank Outpost
2 Sep 2012
MIGRON OUTPOST, West Bank (AP) — Israel completed evacuation of a large unauthorized West Bank settlement outpost on Sunday, culminating years of legal wrangling in a case that has become a rallying cry for hardline settler groups opposed to any withdrawal from occupied land claimed by the Palestinians.
By midday, all of Migron's roughly 300 residents had left, authorities said, two days ahead of a court-ordered deadline to clear out.
The fate of Jewish settlements lies at the heart of a three-year impasse in Mideast peace efforts. The Palestinians refuse to negotiate while Israel continues to expand settlements in the West Bank and east Jerusalem, territories captured by Israel in the 1967 Mideast war and claimed by the Palestinians for a future state. They say the settlement construction is a show of bad faith.
Most of Migron's residents left voluntarily and peacefully, but officers dragged out a few youths who had holed themselves up in an evacuated trailer home. At another white prefab home, where a toy tractor and a bicycle with training wheels were left discarded outside, several youths climbed to the roof waving a large Israeli flag and refused to come down.
Authorities began loading residents' belongings onto large trucks, to be moved to temporary dwellings in an area settlement before Migron residents move into new homes elsewhere in the West Bank just a few miles (kilometers) away as part of a compromise with the residents.
Altogether, police arrested eight youths, all of them non-residents who came to Migron to protest the eviction. There were no reports of injuries.
Some 500,000 Israelis now live on occupied lands, nearly all of them in east Jerusalem or full-fledged settlements in the West Bank.
Full report at:
http://www.nytimes.com/aponline/2012/09/02/world/middleeast/ap-ml-israel-
----------
North America
'George Bush, Tony Blair should face trial for 2003 Iraq invasion': Nobel Laureate Desmond Tutu
Sep 02 2012
London : Nobel Peace Prize Laureate Desmond Tutu says Tony Blair and George Bush should face prosecution at the International Criminal Court for their role in the 2003 U.S.-led invasion of Iraq.
Tutu, the retired Anglican Church's archbishop of South Africa, wrote on Sunday in an op-ed piece for The Observer newspaper that the ex-leaders of Britain and the United States should be made to "answer for their actions''.
He accused Blair and Bush of fabricating "the grounds to behave like playground bullies'' and said the Iraq war destabilised the Middle East more than "any other conflict in history''.
Tutu, a staunch critic of the Iraq war, last week withdrew from a conference in South Africa due to Blair's presence at the event.
The U.S. does not recognise the International Criminal Court.
http://www.indianexpress.com/news/george-bush-tony-blair-should-face-trial-for-2003-iraq-invasion/996697/
----------
US scales down military exercise with Israel: Report
Sep 2, 2012
WASHINGTON: The United States has significantly scaled down a planned joint military exercise with Israel most likely because of disagreements on how to deal with Iran's nuclear ambitions, Time magazine has reported on its website.
Citing "well-placed sources in both countries", the magazine said Washington was slashing by more than two-thirds the number of US troops going to Israel, and reducing the number and potency of missile interception systems that will be used in the exercise dubbed Austere Challenge 12, which is scheduled for October.
Instead of approximately 5,000 US troops, the Pentagon will send between 1,200 and 1,500. Patriot anti-missile systems will arrive in Israel as planned, but the crews to operate them will not, according to the report.
Instead of two Aegis Ballistic Missile Defense warships, the new plan calls for sending just one, and even the remaining vessel is listed as a "maybe", the report said.
Basically what the Americans are saying is, "We don't trust you," a senior Israeli military official is quoted by Time as saying.
Time said the official explanation was budget restrictions.
But the reductions coincided with growing tensions between the administrations of President Barack Obama and Prime Minister Benjamin Netanyahu about Israel's threats to launch an airstrike on Iran over its nuclear programme.
Israeli officials quoted in the country's media later today insisted the Pentagon's decision had nothing to do with any differences between Obama and Netanyahu over Iran.
http://timesofindia.indiatimes.com/world/us/US-scales-down-military-exercise-with-Israel-Report/articleshow/16163718.cms
----------
Pak blasphemy case: Free girl, US senators say
Sep 2, 2012
WASHINGTON: As a young Christian girl charged with blasphemy continued to be held in a Pakistani jail, a bipartisan group of six US senators has asked President Asif Ali Zardari to take immediate action to release her and also address the problem of religious intolerance against Hindus.
Meanwhile, the bail hearing of Rimsha Masih was on Saturday put off till Monday after her accuser's counsel raised questions about the confusion regarding lawyer representing her and legal paperwork in the case.
The senators said the recent cases of religious discrimination, including that of the Christian girl with down syndrome, have underscored the worsening situation for religious minorities in the country.
They also expressed concern over the condition of Hindus in the country. "Hundreds of Hindus are fleeing Pakistan due to growing religious intolerance," they said.
"Among the acts alleged by Hindus are harassment, theft, rape, kidnapping and forced conversion," the senators wrote.
http://timesofindia.indiatimes.com/world/us/Pak-blasphemy-case-Free-girl-US-senators-say/articleshow/16172758.cms
----------
Difficult task ahead in Afghanistan, says Obama
2 Sep 2012
WASHINGTON: US President Barack Obama said on Saturday that America still had a `difficult task ahead' in Afghanistan and would continue to stay engaged with that country even after most of its combat troops left in 2014.
Mr Obama devoted the last two days, Friday and Saturday, speaking about the war in Afghanistan as his Republican rival Mitt Romney faced a barrage of criticism for not mentioning the Afghan war in his acceptance speech on Thursday night.
Television commentators and newspaper writers from both conservative and liberal camps reminded the Republican presidential candidate that more than 2,000 Americans had died in Afghanistan and almost 90,000 US troops were still there.
They argued that developments in Afghanistan and Pakistan would also impact America's security and therefore it was not right to ignore such an important subject.
Determined not to repeat Mr Romney's mistake, President Obama on Friday visited US troops at Fort Bliss, Texas, some of whom had served in Afghanistan while some were going there later this year.
On Saturday, he chose to highlight the Afghan issue in his weekly radio address, telling Americans that "there is still difficult work ahead of us in Afghanistan".
The US and allied forces, he said, had "broken the Taliban's momentum in Afghanistan, and begun the transition to an Afghan lead" but that was not the end of America's engagement with Afghanistan.
Full report at:
http://dawn.com/2012/09/02/difficult-task-ahead-in-afghanistan-says-obama/
----------
Europe
German Jews slam Muslims for anti-Semitism
By BENJAMIN WEINTHAL
09/02/2012
BERLIN – After a Berlin rabbi and his young daughter were assaulted, the president of Germany's Jewish community on Friday called on the country's Muslim associations to tackle anti-Semitism within their communities and urged Jews to continue wearing kippot in public.
According to the Berlin police, four young Arabs punched Rabbi Daniel Alter several times in the face on Tuesday because he was Jewish and wearing a yarmulka, and threatened to kill his six-year-old daughter. Doctors performed surgery on Alter's fractured cheekbone.
Dr. Dieter Graumann, head of the Central Council of Jews, told the Berliner Zeitung on Friday, "I would be pleased if the [Muslim] associations would finally deal decisively with anti-Semitism in their own ranks."
Observers of Germany's response to Islamism have long argued that the media and the political class often display a blind spot toward Islamic-animated anti-Semitism among segments of the country's more than four million Muslims.
The Frankfurter Rundschau daily wrote regarding the attack on Alter that rightwing extremists were mainly responsible for anti-Semitism in the country. In response, US writer Sam Schulman wrote on his Twitter microblog that "Germany lies to itself."
Schulman tweeted that his concerns were with authorities and media that deny the threats stemming from Muslim communities in Germany.
A telling example, according to columns in the B.Z. and Haaretz newspapers, that reinforces Schulman's criticism was the lack of politicians at a pro-Israel event held to criticize the calls for the destruction of the State of Israel issued at a pro-Iranian regime rally in Berlin last month. The pro- Iran rally attracted a mix of more than 1,000 German Turks, Arabs and Iranians.
Full report at:
http://www.jpost.com/International/Article.aspx?id=283493]
----------
In a Ban, a Measure of European Tolerance
By STEVEN ERLANGER and ELVIRE CAMUS
2 Sep 2012
PARIS — During a recent protest in Marseille, seven people were suddenly surrounded by the police, bundled into a van and brought in for questioning. Their offense was not the demonstration itself but the balaclavas they were wearing, a violation of the French law banning full-face veils in public places, passed in April 2011.
The demonstration was against the conviction of the feminist Russian punk band Pussy Riot, hence the balaclavas, but the law was aimed at what Nicolas Sarkozy, then the president, considered a rise in Islamic extremism in France.
From the beginning, critics warned that the law, in addition to depriving Muslim women of their rights, would further inflame tensions already raised to a high pitch by the economic crisis, riots and lingering fears of terrorism, on one side, and accusations of racism on the other. A little more than a year later, however, defenders and critics agree that the actual impact of the law has been far less dramatic than the politicized prologue, largely because of tolerance from most Muslims and the police.
France's experience with the so-called burqa bill is in many ways a proxy for the country's — and Europe's — ability to integrate its Muslim population, the largest on the Continent. The Belgian government hopes to enact a similar ban on the niqab — which covers every part of the face except the eyes, and is popularly and mistakenly called a burqa — and the Dutch government has said it hopes to pass such a law next year.
Since the law went into effect, 425 women wearing full-face veils have been fined up to 150 euros ($188) each and 66 others have received warnings, said Pierre-Henry Brandet, spokesman for the Interior Ministry. But even the police concede that they rarely enforce it, having no desire to further increase tensions. In "the great majority of cases," Mr. Brandet said, women lift their veils when the police ask in what he called "a serene and respectful way on both sides." Some women who wear the niqab say that for the most part the police know them and leave them alone.
Full report at:
http://www.nytimes.com/2012/09/02/world/europe/tolerance-eases-impact-of-french-ban-on-full-face-veils.html?pagewanted=all
----------
France's past key to Muslim, non-Muslim relations today
KATIA YEZLI
2 September 2012
THERE is no denying that France is now a culturally diverse country, and at times struggles to deal with its diversity. Even today, history and its legacies play a major role in shaping contemporary French society and collective memory for non-Muslims and Muslims living in France.
History affects the way the different communities in the country interact, and also how the state interacts with the Muslim population. France and North Africa, especially Algeria, which was once considered another French region, have deeply intertwined histories, and often-conflicting memories. These need to be addressed in order to promote better relations between French and North African communities, and between the French state and its Muslim minority.
Muslim-non-Muslim relations have been part of the French story since at least the 19th century, when France became a colonial power in Muslim North Africa. More recently, the story has continued within France's own borders as successive waves of workers and students migrated from its former colonies, primarily Algeria, Morocco and Tunisia. Many of these immigrants' descendants are now French citizens, and predominantly Muslim. To promote better dialogue between French Muslims and non-Muslims, a wider knowledge of certain historical facts is important. For example, a great number of North African Muslim soldiers, also known as tirailleurs or turcos were drafted in the French army during WWI and WWII. The Great Mosque of Paris (GMP) was actually created in 1926 to honor those Muslims who had fought for France. It was also the first major symbolic and official acknowledgement of Islam's presence on French soil.
Full report at:
http://www.khaleejtimes.com/kt-article-display-
----------
Kyrgyz acting PM resigns as new coalition takes shape
2 Sep 2012
* Acting PM Omurbek Babanov to move into opposition
* Squabbling parties seek to form new coalition
* Test for Central Asia's only parliamentary democracy
BISHKEK: Kyrgyzstan's acting prime minister resigned on Saturday after his party appeared to be frozen out of a new coalition to run the volatile former Soviet republic.
Omurbek Babanov, a prominent businessman who had served as prime minister since December, will move into opposition ahead of the formation a new coalition government that is likely to comprise three of the five parties in parliament.
"He asked to resign because the formation of a new coalition has practically been decided," said Babanov's spokesman, Sultan Kanazarov. The office of the president, Almazbek Atambayev, said in a statement his resignation had been accepted.
A parliamentary democracy unique in Central Asia, Kyrgyzstan's new model of government is backed by the United States but viewed with suspicion by former imperial master Russia. Both countries have military air bases in the country.
The coalition government collapsed on Aug 22 after two of its four members withdrew in protest against a shrinking economy and corruption allegations against Babanov. The prime minister, who had continued in an acting capacity since, has denied all accusations of impropriety.
Full report at:
http://www.dailytimes.com.pk/default.asp?page=2012\09\02\story_2-9-2012_pg14_2
----------
Africa
Islamists Struggle to Run North Mali
By ADAM NOSSITER
2 Sep 2012
DAKAR, Senegal — The radical Islamists who control northern Mali appear incapable of managing basic services — including electricity, water and schools — and in some cases are asking for the return of state functionaries to run them, according to a delegation that went to the region for talks recently.
The Islamists allied with Al Qaeda appear to have gained a firm military hold in the north, and have subdued the local population with a brutal application of Shariah law, including public beatings, amputation and a stoning death. What is left of the Malian Army, divided by a military coup, has made no move to dislodge them after five months of occupation, and a talked-about West African regional intervention has yet to coalesce.
But the Islamists' grasp on administering the vast desert region, which is larger than France, seems much less secure, members of the delegation said. The delegates — members of an unofficial group of concerned citizens called the Coalition for Mali — unexpectedly found themselves listening to demands from the Islamists that the government in Bamako send back bureaucrats to run state services.
"They asked for the state to resume its functions, because it's too complicated for them to manage," said Daouda Maïga, who used to run a state development program in Kidal, a region of nearly 70,000 people before the Islamist takeover emptied it. "They are not used to running things."
About 400,000 people have fled the north since the Islamist takeover, creating a vacuum of talent that the Islamists have apparently been unable to fill. "Five months after the state, its services, and NGOs were all forced out, there is a strong need for state services," a report issued by the coalition said last week, referring to nongovernment workers. "The new masters have themselves come to realize that they cannot replace the state."
The Bamako government still controls the southern rump of Malian territory, while the north is in the hands of radical jihadi factions that took over last spring, after a military coup in the capital left the Mali Army rudderless and unable to defend the vast northern region.
While Western governments have expressed concern about the Islamist takeover, fearing a potential Talibanization of a big chunk of West Africa, little concrete has been done so far to counter it.
Full report at:
http://www.nytimes.com/2012/09/02/world/africa/holding-northern-mali-by-force-
----------
Sudan Seizes Two Newspaper Sunday Editions: Editors
2 Sep 2012
KHARTOUM (Reuters) - Sudanese security forces have confiscated the Sunday editions of two newspapers, editors said, the latest in a crackdown that has hobbled the country's independent media.
Censorship was officially abolished in Sudan in 2009, but the secession of South Sudan a year ago, border tensions, and a spate of small anti-government demonstrations have worsened the situation for press freedom.
Authorities confiscated copies of the independent al-Sahafa, one of Sudan's oldest dailies, after it had been printed, the newspaper's editor Alnoor Ahmed Alnoor said.
"We consider the confiscation to be equal to an economic penalty on the newspaper," he said, adding the authorities did not give a reason for the seizure.
A security agent also went to the printing house of the al-Jarida newspaper after midnight and banned it from publishing, managing editor Idris al-Douma said. "They confiscated every copy of the paper," he said.
Full report at:
http://www.nytimes.com/reuters/2012/09/02/world/africa/02reuters-sudan-
----------
Ethiopia gives Meles Zenawi state funeral
2 Sep 2012
Thousands of mourners gathered near a public square in Ethiopia's capital on Sunday to pay their final respects to Prime Minister Meles Zenawi, who was praised for lifting many out of poverty but vilified by some for restricting certain freedoms.
Meles, who ruled for 21 years, died Aug. 20 of an undisclosed illness in a Belgian hospital. He was 57. During his rule, Ethiopia was a strong U.S. ally on counter-terrorism issues, particularly in Somalia, and some saw him as Africa's intellectual leader in efforts to fight poverty.
Ethiopian officials said the Addis Ababa funeral is being attended by hundreds of dignitaries from around the world, including several African leaders. The White House said it was sending a delegation led by Susan Rice, the U.S. ambassador to the U.N. The funeral is the culmination of two weeks of national mourning. Posters, pictures and quotes attributed to the late prime minister have been ubiquitous in nearly every street of the capital.
After the funeral service in Meskel Square, a procession will carry Meles' casket for burial at the Holy Trinity Church, where some of the country's most illustrious people are interred.
Full report at:
http://www.thehindu.com/news/international/article3850561.ece
----------
URL: https://www.newageislam.com/islamic-world-news/by-new-age-islam-news-bureau/20,000-expatriates-embrace-islam-through-education-center/d/8529