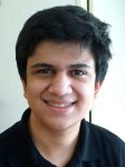 By Syed Ali Hassan
July 20, 2013
The opening of Pakistan's first sect-free mosque is such a refreshing change from the religious violence that has been plaguing the country for years now.
On the foot of Margalla hills in Islamabad, a businessman by the name of Zahid Iqbal has constructed a mosque. This mosque – called the Darul Iman Jamia Masjid Qurtuba – is Spartan in its appearance, but the message it sends is even more powerful. In a time when inter-faith conflict is constantly escalating and Shia Hazaras in particular are subject to ethnic cleansing, this mosque welcomes visitors with a sign that reads,
"This mosque does not discriminate between any sects and welcomes all Muslims."
However, that is not where the deviation from the norm ends. The mosque also hosts a separate, segregated section for females and contains a library filled with religious books that cater to and contain information on all the different sects.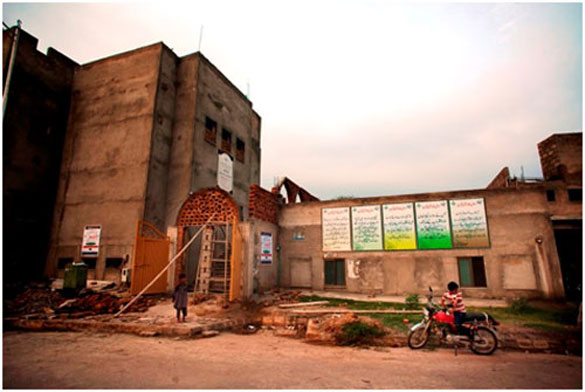 While many have taken to social networking websites to praise the pro-peace, pro-tolerance and, in general, progressive minded initiative, the mosque and its brainchild have drawn attention from detractors who do not agree with the vision behind its creation. Iqbal claims that around one dozen members of the Tehreek-e-Taliban Pakistan came to the mosque and criticised his thinking while showing disappointment that he "is not adhering to his sect." They left after hours of debating in which he asked them to stop opposing his interpretation of Islam, but he fears they will come back.
Similarly, Iqbal was also given undue trouble by the Imam of a nearby mosque who forcibly took the property he bought for the sect-free centre over with the help of 'body-builder-type' madrasa students. Moreover, he claimed that he was forced to call the police to evict the trespassers from the property.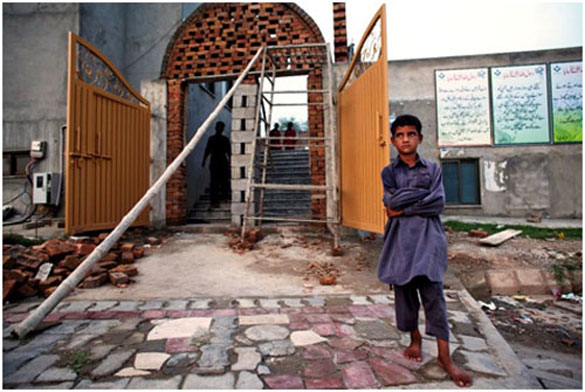 Despite the opposition, Iqbal is successful in founding an establishment where followers of any sect can come to pray in an eclectic environment and hopefully discuss and deliberate on the various issues facing the community-at-large in a civilised and thought-provoking manner.
It is difficult not to be full of praise for such an idea and I truly wish that it is successful in its attempt at bridging gaps between the different sects and ending the animosity that their members show for one another. At the same time, I hope that this progressive thinking does not end here. What Pakistan urgently requires is the opening of more of these centres throughout the country as well as of inter-faith centres for members of all religions where people can pray, engage in discussion with one another, study their own religious teachings, perhaps even study about other faiths, and even be able to criticise religious teachings without the fear of mob brutality. If properly done, such establishments will not only spread the message of love, coexistence and tolerance but should also weaken the intents of malicious organisations such as Taliban or the Lashkar-e-Jhangvi.
The completion of the Darul Iman Jamia Masjid Qurtuba is the first of many steps that must be taken to end religious violence in the country. It is only when the message of love and peace is loud enough that hatred can truly be eradicated from our hearts.
Source: http://blogs.tribune.com.pk/story/18245/the-mosque-where-all-muslims-are-welcome/
URL: https://newageislam.com/islamic-society/the-mosque-where-all-muslims/d/12713