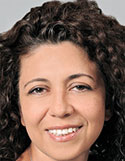 By Pinar Tremblay
April 15, 2016
Nevzat Turan, a high school vice principal from Malatya province, shared a photo of folkloric dance on social media and equated with adultery any dance where women and men hold hands. As public criticism soared, Turan deleted the April 10 post, but he also had supporters. Among these, Mirac Gocmez, from the local Justice and Development Party (AKP) establishment, wrote on Facebook, "What happened to the freedom of expression that they cherish? The man [Turan] is righteous, and he is stating the truth. And most importantly, he expressed himself in the language of Islam. That is what is really bothering you."
The struggle to interpret secularism and religious freedom did not end, as many had hoped, with the conclusion of the headscarf wars. To the contrary, it has spread into other public arenas in Turkey. Tellingly, the number of employees at the Diyanet (Religious Affairs Directorate) has doubled in the last decade, and the increase has allowed the directorate to initiate programs in collaboration with other ministries to provide religious services in their domains. A case in point involves the Ministry of Family and Social Policies.
The ministry, which has been harshly criticized for its incompetence in dealing with skyrocketing cases of paedophilia, again made headlines April 9 because of its questionable policies. On Dec. 29, Veli Agbaba, a member of the main opposition Republican People's Party, had submitted a parliamentary query asking the ministry, "Why did you eliminate the positions of 37 psychologists, 37 child education experts and 12 physical therapists and hire 25 imams and other positions. Will the imams be replacing those positions dealing with children? And what kind of roles will these new hires serve at your ministry."
On March 29, the ministry provided a brief and vague response: "The duties and responsibilities of imams depend upon the individual agencies they belong to under our ministry." It also claimed that it was within the bylaws of the ministry to cancel the positions it eliminated, because they were no longer needed, and create new posts.
The Ministry of Family and Social Policies is not the only institution to adopt this policy of employing imams. Diyanet has also signed protocols in the last couple of years to provide services to the Ministries of Youth and Sports, Justice, Health and Education. Although in the news, the personnel contracted out are referred to as imams; some have been scholars from subfields of theology. Al-Monitor spoke with professors and other experts on the issue.
Yusuf Nazlim, a preacher from Diyanet, provided insight into Diyanet's operation, stating, "In 1995, there was an agreement between Diyanet and the Ministry of Health to provide moral motivation and religious advising services, but it was cancelled. In 2015, a new protocol was initiated to provide spiritual support services."
Under the new initiative, all Diyanet personnel assigned to serve in hospitals are to have graduate degrees in fields such as religious psychology, sociology and consultancy. They can only provide services to those who explicitly ask for their help, including patients, their relatives and hospital personnel. Their services could be viewed as one part of a holistic healing program, designed to complement modern medicine.
Indeed, in one instance, Gulay G. whose father is battling cancer at an Ankara hospital told Al Monitor, "Patients here are lonely. Imams are attentive. My dad, who did not want to continue chemotherapy, was much more willing to work with the doctors after meeting with an imam."
Despite the hard work of individual Diyanet employees, however, the "Imamisation" programs raise serious concerns. Among them, Diyanet only provides services to Sunni Muslims. By interpreting democracy as a tool to serve the majority, instead of everyone, AKP members seem annoyed when questioned about providing services for people of other faiths and beliefs, such as atheists, Shiites, Alevis, Christians and Jews. Why are government funded services only available to one group exclusively?
Also of concern is the increasing frequency of troubling reports on K-12 schools across Turkey. In 2015, the Education and Science Workers Union published a detailed report, "Islamisation of Education," compiling news, evaluations and numbers on grades K-12. It estimated that there are almost a million students enrolled in 2015-16 at religious secondary schools. The report indicates that the aim of the education system is to raise obedient generations of observant Sunnis through an increased focus on religious education at the expense of other fields.
Despite a European Court of Human Rights ruling against mandatory religion classes, they remain compulsory in Turkey. Indeed, even students with autism have been enrolled in such classes. Prayer and Quran-reading competitions have also increased in frequency, while co-ed education has come under close scrutiny.
Mind-boggling examples of the Imamisation process are plentiful. In June 2015, the Ministry of Education invited 220 imams from the 11 Kurdish-majority south-eastern provinces to discuss why skipping school was prevalent. While education experts tried to comprehend why the imams were consulted, instead of teachers, principles and themselves, ministry officials concluded that imams could be effective in lessening absenteeism.
The prominent attorney Erdal Dogan told Al-Monitor, "The Turkish state has never been able to achieve a proper functioning secularism, but never before has it been this far from secularism either. Jihadism has now been normalized in all of Turkey's institutions."
Dogan emphasized how government-sponsored religion can lead to discrimination and intimidation on multiple levels. "Anyone who is critical of the government is immediately labelled an enemy of the state, and this 'one religion, one language, one nation' ideology becomes particularly threatening to the most vulnerable groups — minors, prisoners and hospital patients," Dogan said. Indeed, these are the groups currently being targeted through Imamisation.
Hatice Altinisik, chairwoman of the Alevi Bektasi Institute, told Al Monitor, "In a country where there are more mosques than schools, more imams than teachers, where science, philosophy, art, dance, theatre are discouraged at the expense of religious education for minors, what should we expect? Soon, perhaps, when we need to see a doctor, we will first be required to get a permission slip from our local imam."
What is a Shiite, Alevis, or atheist to do when authorities do not acknowledge their existence? The Imamisation process is not hidden. To the contrary, it is front and centre in Turkey. President Recep Tayyip Erdogan, himself a graduate of an imam high school, has kept his promise from 2012, when he famously announced, "Imam hatip's will become the apple of this nation's eye."
Source: .al-monitor.com/pulse/originals/2016/04/turkey-imams-at-the-center-of-strom-again.html
URL: https://newageislam.com/islamic-society/imamisation-raising-eyebrows-turkey/d/107008