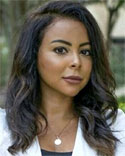 By Reem Abdellatif
20.12.2020
From 2014 to 2019, I spent time working as a journalist and editor in the United Arab Emirates with Saudi-run organizations to help build their business news content and media strategies.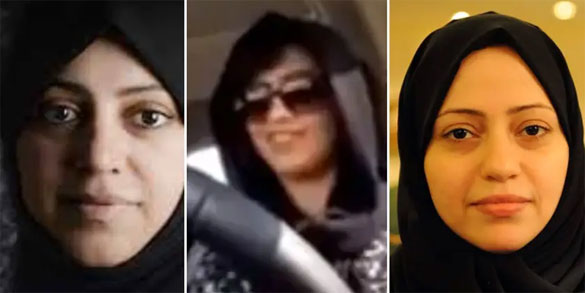 Imprisoned in Mohammed bin Salman's 'new' Saudi Arabia for standing up for women's empowerment: Nassima al-Sadah, Loujain Al-Hathloul and Samar Badawi
----
As an Arabic-speaking woman of Middle Eastern descent, I spent much time in the Saudi kingdom, equipped with a five-year visa welcoming me to Riyadh for open-ended business trips. I met and debated with many Saudi entrepreneurs, media professionals, and analysts close to the ruling elite.
That period coincided with Saudi Arabia's economic diversification program, Vision 2030, which was launched by de facto ruler Crown Prince Mohammed bin Salman in 2015. Saudi Arabia had just opened its stock market to international investors as part of its efforts to liberalize its economy and diversify away from oil.
I was recruited for my first position to help bring Saudi Arabia's story of economic transformation to life. I saw glimmers of hope when I spoke with bright-minded Saudi youth. Their love for their country was palpable. They were eager for transformative change in their respective fields: technology, finance, business, music or the arts.
In 2019, I joined Saudi state TV to do similar work in a stint that only lasted for less than five months. After what I witnessed, I knew that it was not only time for me to resign from the role, but to leave the Gulf region entirely.
In my working life, I saw both sides of the coin. I witnessed youth who took that transformation seriously, and those who held on tightly to corrupt and bureaucratic ways. The Saudi kingdom has since undergone what seems like tremendous social and economic change. But what I witnessed has led me to be sure that these reforms are superficial and a means to crackdown on individuals who believe in real transformative change.
Saudi Arabia's consistent media strategy has been to undermine women, tarnish the reputation of human rights activists, and point fingers at the Iranian regime to divert attention from abuses happening in the heart of Riyadh.
There can be no genuine reform in Saudi Arabia, no genuine openness or partnership with those outside the kingdom who profess to uphold human rights, until its rulers and elites, from Mohammed bin Salman downwards, actually want to establish and value the rule of law, the rights of women or the free practice of journalism.
When I started working in Saudi Arabia and with Saudis it was a period of great expectations, especially for women.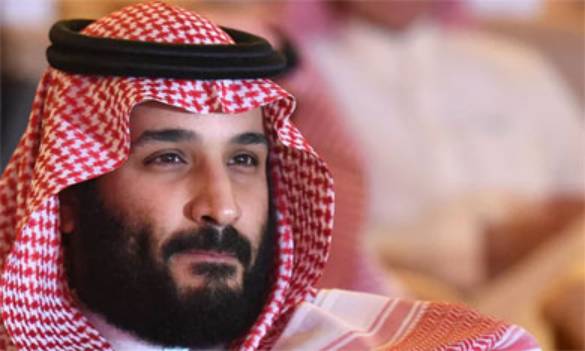 Young people rallied behind Crown prince Mohammed bin Salman and his vision. Who could blame them? They had been living in a country where women couldn't drive, music wasn't allowed to be played in restaurants or public venues. The world witnessed as the kingdom for the first-time ever welcomed Formula 1 racers, artists, and musicians from around the world.
But I also experienced another, entrenched side of the "Saudi miracle": the price paid by women, and by the journalistic profession.
I witnessed constant verbal abuse towards co-workers, the intimidation of women, unconstrained aggression and bullying. The abuse was personal and also professional: women journalists were patronized and belittled, their creative ideas sidelined, while their male managers peddled a shallow, tabloid news agenda for state media platforms, with a particular interest in humiliating and slandering women journalists and politicians around the world.
And I saw the cover-up: the bosses' deliberate fear-mongering of employees so that they'd stay quiet about what they'd seen.
I am all too familiar with the red flags warning of violence and narcissistic abuse. I am a survivor of that abuse, myself. But I never expected to see those warning lights flash at such a prominent Saudi institution.
The unhinged and systematic behavior of one manager in particular made life for me, a senior editor, impossible. In work WhatsApp groups, he would swear at reporters; he would make a point of interrupting and undermining women when they were speaking; he would invade our personal space to yell at us in our faces, his female co-workers. For me, that was a red line. That's when I became concerned that his behavior could lead to a physical confrontation.
When I submitted an official complaint, several women advised me to remain silent: they knew how dangerous it can be to bring a complaint against someone with close connections to Saudi ruling circles.
I decided to report the behavior of the prime offender to the Human Resources director and the newly-joined Executive Editor. I told them I didn't feel safe anymore being in the same room as him. I asked to speak to senior management; I spoke to a board member.
My pleas fell on deaf ears. I wasn't the first or last woman reporting him for his behavior. One thing was for sure: He was supported by every man in power. It was my word, as a woman, against those with power over me. For the women who were his targets, the choices were stark: either quit, as I did, or be transferred to a different department and told to keep quiet.
The behavior that I witnessed was of men who wield power corruptly and are bolstered by Saudi's ruling elite, in this case, its state-run media and information services. They were all participating in the very corruption that the Crown Prince himself vowed would come to an end when he launched his drastic anti-corruption drive in 2017 intended to build a "new" Saudi Arabia.
I was pushed to resign, pushed out of Saudi Arabia and out of the Gulf region entirely. But there are other women, and journalists, who have and are suffering far more from this "new" Saudi Arabia – and the same themes in what I experienced recur in their stories, but worse.
In 2016, MBS announced a major boost for women's rights. In a Bloomberg interview, he promised to "resolve" the problem of resistance to women getting "their complete rights granted them by Islam."
But how does that declaration square with the fact that women calling for basic rights are systematically targeted by the state, and that since the Crown Prince's "pro-women" campaign, that pressure on women activists has only intensified? Why are women like Nassima al-Sadah, Loujain Al-Hathloul, Samar Badawi, and Nouf Abdulaziz in prison for simply supporting women's empowerment?
This year's UN Day for the Elimination of Violence against Women, on November 25, was particularly painful. That day, the Saudi state set up a surprise trial for Loujain Al-Hathloul during which her case was referred to a terrorism court, no less. Her second trial was on December 10, International Human Rights Day.
In court, according to her family, Loujain appeared weak, her voice faint. Loujain has repeatedly accused Saudi authorities of sexual assault and torture in detention.
I believe her. Not only because we should believe women who speak out at great cost about abuse, but because I witnessed the toxic, frightening and violent behavior of men close to Saudi leadership circles.
Loujain's "crime" was using her voice to speak out for women to be able to drive and lead empowered lives in Saudi Arabia. I saw so many times the manipulative methods used to weaken and disempower women in Saudi society.
I am convinced that the Saudi authorities deliberately made an example of Loujain on those symbolic days. They wanted to send a message to women: Know your place and stay there.
Diverse, creative approaches are needed in today's world to build a brighter future, particularly in the Middle East. But no amount of shiny summits and conference halls will make a "new" Saudi Arabia so as long as women and men cannot truthfully and safely express themselves.
Many Saudis continue to support the Crown Prince, believing that reforms he's pushing will change the country for the better. They want the kingdom that claims to be the leader of the Arab world to also be its beacon of hope. Yet MBS has repeatedly failed to deliver. That's because his promises can never happen without the rule of law and of due process, which simply don't exist in Saudi Arabia.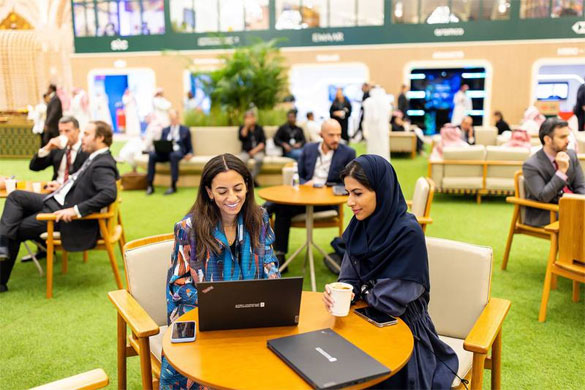 It's not the women rights activists, critics, or civil society workers who are pulling Saudi Arabia or the region down, even though that's the line autocrats in the Middle East love to push. It's not prisoners of conscience like Loujain, who are holding the Middle East back; it's not journalists like Jamal Khashoggi, who offered constructive criticism to improve Saudi society, and was killed for it.
The real culprit is the bullying, intimidation, and corruption that has led to some of the brightest minds of Saudi Arabia and the Arab world being imprisoned, killed, or forced into self-imposed exile. It is an oppressive culture that seeps into every state institution. And the global community allows it to happen time and time again.
No society is perfect, and no workplace or government organization is without fault. But if the kingdom was truly serious about its reforms, there would be a shakeup from the top down. The attitude of "you're either with us or against us" is outdated and inappropriate in a transforming world. It is both healthy, and even encouraged by Islamic principles, to ask questions, to embrace diversity and new ways of thinking.
But the actions of the Saudi state, and particularly of leaders like Mohammed bin Salman, have so far demonstrated that they fear empowered women and independent thinkers. No matter how much money is poured into puff pieces in the international press and public relations campaigns, it is that message that the kingdom is sending out into the world.
-----
Reem Abdellatif is a public speaker and former foreign correspondent with over 10 years of experience covering MENA, the GCC economies, and women's issues. Her work has appeared in Goethe Institut, WSJ, LA Times, Al-Monitor and others. She is a founding member of the African Women Rights Advocates (AWRA) and the founder and director of Redefined Communications Agency in The Netherlands.
Original Headline: How I Escaped Saudi Arabia, the Kingdom That Terrorizes Women
Source: The Haaretz
URL: https://newageislam.com/islamic-society/'new-saudi-arabia'-remains-just/d/123875
New Age Islam, Islam Online, Islamic Website, African Muslim News, Arab World News, South Asia News, Indian Muslim News, World Muslim News, Women in Islam, Islamic Feminism, Arab Women, Women In Arab, Islamophobia in America, Muslim Women in West, Islam Women and Feminism