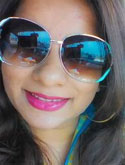 By Naila Inayat
30 July, 2020
There's a new 'hero' in Pakistan. He's trending on social media, virtual petals are being showered on him and he's become the Facebook display picture of many. Even a leader from the Imran Khan-led Pakistan Tehreek-e-Insaf party hailed him.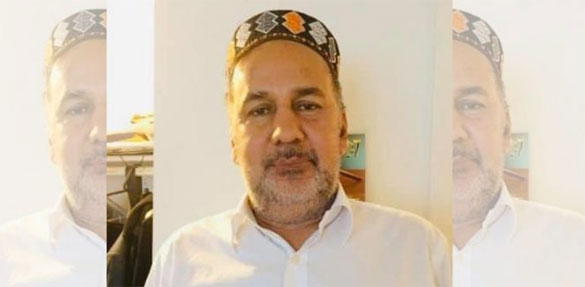 Tahir Ahmed Naseem was shot dead inside a courtroom during his blasphemy trial | Twitter
---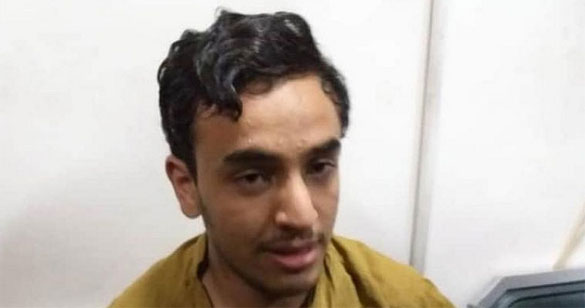 Assailant Khalid Khan
-----
The 'hero' is a young man—Khalid Khan—who shot dead Tahir Ahmed Naseem, an accused in a blasphemy case, in a Peshawar courtroom this week. In front of the judge. This is what happens when you weaponise religion for decades.
Also Read: The Murder of a Self-Declared Prophet in Peshawar: Why Pakistan Must Repeal Its Blasphemy Laws
Naseem, an American citizen who allegedly claimed to be the "last prophet of Islam" during a discussion with a madrassa student, was booked under Pakistan's blasphemy law in 2018. A law that carries a death sentence anyway. Formerly an Ahmadi by faith and with a reported mental illness, Naseem was one of the many against whom people in Pakistan are prejudiced. And the law helps.
Khalid Khan fired at him six times during the court hearing Wednesday and reportedly said that Naseem was an "enemy of Islam". Almost immediately, Khalid and his brutal act were lionised — quite literally because people were posting pictures of him with a lion in the background. The moth-eaten social fabric of Pakistan can even condone a killing if it "defends" Islam.
A Legion of Fans
Many in Pakistan are justifying Khalid Khan's crime as an act of bravery, putting up his photos as display pictures — just to hail a murderer.
Not too far from the glorification display was PTI leader Haleem Adil Sheikh, who had apparently put up the killer's photo with a showering-petals filter as his Facebook DP. The leader later said on Twitter: "This is to clarify; I personally don't manage my Facebook accounts. This was posted without my knowledge or consent."
The Lions
This isn't new in Pakistan. This has happened many times in the past — even before Partition. Take, for instance, the 1929 case of Ilm-ud-Din, an illiterate teenager who stabbed to death a Hindu publisher, Mahashe Rajpal, for releasing a book on the Prophet. Din believed that the book, which he hadn't read, had hurt the religious sentiments of Muslims. His case was fought by Mohammad Ali Jinnah, and he was hanged to death. Poet Iqbal, while burying Din, tearfully said, "The educated people like us just could do nothing, while this carpenter's son scored a point." Today, there is a mausoleum for Din in Lahore and he is revered as a ghazi (warrior), shaheed (martyr) and a saint.
The 2011 assassination of Punjab governor Salman Taseer by his own guard, Mumtaz Qadri, also took place because of a similar streak of intolerance. Quadri was allegedly incensed because of Taseer's opposition to the blasphemy law.
Qadri was executed in 2016, but his funeral was attended by more than a hundred thousand people in Rawalpindi. Now, Qadri's shrine in Islamabad attracts many followers. Even if he was hanged by the state, the duplicity around the issue keeps breeding more Qadris. And that is how in the Peshawar shooter, Pakistanis surely see a Din and a Qadri.
Ban and Blasphemy
Between 1987 and 2017, about 75 people have been killed extra-judicially over mere accusations of blasphemy. These include — Christian couple Shama and Shehzad who were burned alive in a kiln in 2014, and Pashtun student Mashal Khan who was lynched on a college campus in 2017.
Yet, blasphemy laws continue to be used as a weapon by anyone who wants to overpower and silence the other. The state has ceded so much space to religious pressure groups that no one can even debate these laws. As in the case of a professor from Sindh, Arfana Mallah, who was threatened with blasphemy charges. Her crime? She supported another teacher, Sajid Soomro, who was booked under blasphemy laws for having a dissenting opinion.
No space for critical thinking is allowed when teachers fear ending up like Junaid Hafeez, a young university lecturer who was sentenced to death on blasphemy charges last year.
Be it the Hindu Krishna temple in Islamabad, the row over a gurudwara conversion in Lahore or the Christian man shot and killed for living in a Muslim neighbourhood of Peshawar, the increasing fanaticism this year doesn't move the Imran Khan government at all.
Despite all this, the Punjab assembly just passed a controversial bill to protect Islam. In the garb of religion, the idea is to curtail free thinking. Banning a hundred textbooks over photos of pigs in a maths question, banning maps showing Kashmir as part of India, or the wrong birthdates of Jinnah and Iqbal. Then there is a Punjab Assembly member who wants designer beards criminalised because it is a sin. And a possible ban on TikTok is always kept handy — a warning was recently issued to the Chinese app because its content was leading to "extremely negative effects". Not too long ago, the PTI wanted a ban on the Japanese cartoon Doraemon. What did Doraemon ever do to the PTI?
Not only are these laws, resolutions, calls for bans regressive, but they also remind us that Zia-ul-Haq may have gone, his ruins are still working overtime.
Naila Inayatis a freelance journalist from Pakistan. Her Twitter handle is @nailainayat. Views are personal.
Original Headline: How to become an instant hero in Pakistani social media — shoot someone to save Islam
Source: The Print
URL: https://newageislam.com/islamic-society/shoot-someone-to-save-islam/d/122541