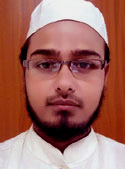 By Ghulam Ghaus Siddiqi, New Age Islam
14 September 2021
Let Us Stop Participating In Marriages Based On Forced-Dowry Transaction
Main Points
1. Forced dowry is still practised on a large scale in our society, with dreadful consequences that make the human soul shiver
2. The amendments in Indian criminal law constitute a sincere effort by legislators to prevent dowry-related crimes, yet widely criticised as unsuccessful
3. All fellow citizens should stop participating in the marriage based on dowry transaction
4. The qazis should also forbid performing such marriages
5. The ideal Nikah, according to a hadith, is one in which the least amount of money is spent
6. The basic purpose of marriage is to create an atmosphere of mutual love and affection between men and women; yet, dowry greed frequently results in animosity
-----
In our country, India, whether in a Muslim or non-Muslim community, the establishment of a pure bond such as marriage is regarded to be based on superstitions and rituals that are not only nonsensical but also have the potential to wreak havoc with human existence. The relationship becomes bitter and unbalanced if this does not happen for any reason. Because of these heinous ceremonies, the marital contract is rendered conditional as if the perfect solidarity and a friendship between the man and woman are feasible only when these rituals are done.
One of the worst of these ceremonies is forced dowry, in which the boys demand that you give them so much money, so many items, or so-and-so car, so-and-so jewellery in exchange for your daughter's hand in marriage. Otherwise, our boy will be unable to form a relationship. In several provinces and countries, the girl side makes such a demand. If the other party pays the required cash and goods, the marriage will take place; otherwise, it will not. This matter is in no way less than bribery.
According to Islamic history, no nation in the dark ages made it mandatory to undertake anything that is haraam and forbidden, such as bribery, without which marriage would be impossible.
However, it is a sad tragedy of the modern age of mental inferiority and narcissism that a pure relationship like marriage has become a very easy source of income in the form of forced dowry because of the rising emphasis on collecting bribes in marriage contracts. From a humanitarian and Islamic standpoint, putting financial pressure on a man's or a woman's family before or after marriage to the point where, if the demands are not met, the marriage relationship will be forcibly broken or obstacles will be created in a way that will prevent the marriage from taking place. This is the worst kind of bribery demanded. Hardly can any wise person doubt that it is illegal.
Forced dowry is still practised on a large scale in our society, with dreadful effects that make the human soul shiver. How many families are on the point of being destroyed as a result of this extortion? Every day, the news reports on women who committed suicide because they were fed up with their oppressed existence and that it sparked animosity and conflict in many households.
However, there is no movement against the curse of forced dowry that may awaken man's moral sentiments in such a way that nature itself is filled with anger and disdain. Although some voices have been raised, the moral sense has died.
One of the primary goals of marriage is to foster an atmosphere of mutual love and affection between men and women so that life can be enjoyed in peace, free of inadequacies and bitterness. According to the Holy Qur'an:
"And among His signs is that He created spouses for you from yourselves for you to gain rest from them, and kept love and mercy between yourselves; indeed in this are signs for the people who ponder". [30:21]
The second major reason for marriage is that man is more than an animal; he has numerous characteristics and powers that impose moral obligations on him, therefore he must protect his chastity by remaining within his acceptable bounds. Is it possible for a sensible person, to renounce these two goals?
I'm not referring to the amazing work of human beings who, despite their claims to intelligence and wisdom, do not want to keep man above the level of animality, but instead, declare him a sophisticated animal, allowing him to fulfil his sexual desires in an illegitimate manner.
In the light of these two goals, we might conclude that the scourge of forced dowry is a roadblock in their path. As a result, the woman suffers from mental illness and commits suicide. This is the misfortune that befalls the wife of the husband's family, who becomes enraged by their persecution and commits suicide by burning herself alive.
The Dowry Prohibition Act of 1961, which went into force on July 1, 1961, was the first all-India legislative statute pertaining to dowry. It was the start of a new legal framework of dowry harassment laws that effectively outlawed the demand, giving, and taking of dowry. Although it is against the law to provide a dowry, it is nonetheless usual in many parts of India for a husband to seek a dowry from the wife's family, which can lead to extortion and violence against the wife.
In 1983, two provisions – section 498A of the Indian Penal Code and Section 198A of the Criminal Procedure Code – were added to the Indian criminal code to reinforce the anti-dowry law and prevent cruelty by the husband or his family towards the wife. The Protection of Women from Domestic Violence Act was passed in 2005, adding another layer of protection against dowry harassment. Despite the fact that the amendments in Indian criminal law constitute a sincere effort by legislators to prevent dowry-related crimes, and despite the fact that they have been in existence for many years, they have been widely criticised as unsuccessful.
Some may argue that anti-dowry laws are ineffective since, notwithstanding the rules, daughters' marriages cannot be expected without a dowry payment because the evil of dowry is widespread. Angry wives, on the other hand, have been observed utilising anti-dowry harassment laws as weapons rather than shields. Some women have been accused of fabricating and exaggerating accounts of abuse in order to use anti-dowry harassment legislation to seek retribution on their husbands and matrimonial families.
Anti-dowry laws can punish criminals, but they can't guarantee the girls' marriage because the parents are often unable to sit down and discuss marriage without mentioning dowry payment. The people's mentality has been tainted as a result of it. Consider the case of a boy and a girl whose parents were planning to arrange their children's marriage. When the boy's parents, who were well-educated and came from a good family, informed the girl's parents during the affair that they would not accept the dowry, the girl's family refused to establish the relationship, believing the boy had some flaw.
Given the gravity of the situation, it is up to our fellow citizens to put an end to the affliction of dowry and develop a variety of awareness programmes. They should stop participating in marriage based on dowry transactions. The qazis should also forbid performing such marriages. Boys and girls should be taught that dowry should not be taken or given under any circumstances. They should be made to think that dowry is a bad curse and a disaster. It is compulsory for all of us to wake up and eliminate the culture of the forced dowry because of which our societies are in a state of powerlessness.
The Prophet (peace be upon him) is reported to have said that the ideal Nikah is one in which the least amount of money is spent. Those who can afford to offer dowry should be the first ones to speak out against it and explain to the groom's family that it is not an Islamic custom.
...
A regular Columnist with NewAgeIslam.com, Ghulam Ghaus Siddiqi Dehlvi is a Classical Islamic scholar and English-Arabic-Urdu Translator.
URL: https://www.newageislam.com/islamic-society/forced-marriage-dowry-muslims/d/125356
New Age Islam
,
Islam Online
,
Islamic Website
,
African Muslim News
,
Arab World News
,
South Asia News
,
Indian Muslim News
,
World Muslim News
,
Women in Islam
,
Islamic Feminism
,
Arab Women
,
Women In Arab
,
Islamophobia in America
,
Muslim Women in West
,
Islam Women and Feminism