By Badar Salem
May 7th, 2013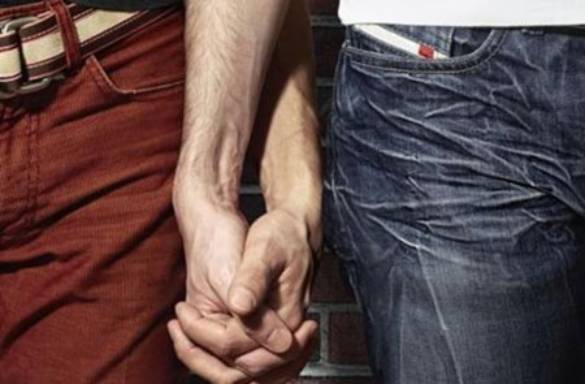 "Yehya" is a 28-year-old Palestinian. Very few people know he is also gay. While there are few gay Palestinians who are daring to speak out about their homosexuality, Yehya, like many others, has no intention of joining them.
"I thank God that my family and friends know nothing about my homosexuality, and I prefer things to stay the way they are," he says.
Homosexuality does not go down well with most Palestinians, with many viewing it as sinful and unnatural. Islam, the religion of the majority of Palestinians, views homosexuality as a deviation from the norm, with Islamic scholars consenting that all humans are "naturally heterosexual".
As a result, many Palestinian homosexuals are a left with no choice but to close themselves off from society, making it hard to know the actual number of homosexuals in the country.
"I don't know the exact number of homosexuals in the occupied Palestinian territories, but the number is relatively high," notes Yehya.
For many, however, hiding their homosexuality for fear of social stigma comes with a high price. As almost all men live with their families until they're married, homosexuals come under pressure to conform to societal and family expectations.
"Some of my friends, who are homosexuals, ended up marrying to straight partners. Now, they will never admit their homosexuality. They are even willing to attack homosexuals verbally," says 25-year-old Abdu, a Palestinian gay activist, who lives in Norway.
For Abdu, who comes from a conservative Muslim background, being gay in Palestine is not a problem, the problem is homophobia.
"Gays are looked down upon, not only in Palestine, but in other Arab countries as well," he argues.
Like many others who live closeted lives in risk of being disowned and dishonoured by their families, Abdu had no intention of letting his family know about his homosexuality.
"I didn't want my family to know anything about me that will end up hurting them."
Things, however, took an ugly turn when the Palestinian security forces captured a friend of his and found some pictures of him. Abdu claims that he was arrested and tortured by the Palestinian security forces on suspicion of being an Israeli spy.
"They tortured me so to admit that I'm an Israeli spy, I told them even if you'll kill me I won't admit anything other than my homosexuality," he adds. After holding him for 15 hours, he was sent home, but the news was already out. Abdu later managed to get out of the country and was granted a political asylum in Norway.
While Palestinian law doesn't criminalise homosexuality, there is no specific civil rights legislation to protect homosexuals. The Basic Law of the Palestinian Constitution does, however, guarantee "freedom of bodily integrity and freedom from discrimination on the grounds of race, sex, colour, religion, political views, or disability."
Despite what Abdu went through, some would consider Abdu to be 'so lucky' to get his asylum seeker request approved. Others, who get 'exposed', and escape to Jerusalem or Tel Aviv, face very bitter choices.
According to different reports, the Israeli intelligence (Shin Bet) has, in different cases, blackmailed Palestinian homosexuals into collaborating with them by threatening to expose them. Some also claim that the Palestinian intelligence service has done the same.
In 2012, Katherine Franke, a professor at Columbia Law School, decided to boycott Equality Forum's 2012 LGBT Summit, which was held in Israel. In her published letter, she said that since 2000, the Shin Bet has had a policy of blackmailing gay Palestinians and "threatening to oust them unless they become informants against their own people."
"For this reason, gay people in Palestine have a reputation as collaborators with Israel—as a result some of the homophobia gays and lesbians in Palestine experience is the direct product of the occupation itself," she said.
Yehya and Abdu couldn't agree more. For them, no one can talk about homosexual rights before ending the Israeli occupation. Yehya says that discussing the rights of homosexuals in Palestine can wait, as other basic human rights are still violated by Israel.
"Israel occupation is the main obstacle to get our freedom as Palestinians. I do think, though, if for Israeli occupation to end, talking about our rights will be easier as I believe the Palestinian society is open-minded," he adds. Right now, all Yehya asks for is for homosexuality to receive media coverage, "just to clear the negative image some people might have about us," he stresses.
While advocating gay rights in Palestine as a member of Queers4Palestine – a network of LGBTQ activists – Abdu insists that, "the most important thing for us Palestinians is to get liberated from the Israeli occupation. That's a top priority."
Asked about the changes he wishes to see in the future, Abdu said: "we just want respect and understanding. We're asking for same-sex marriage or the right to adopt. We can't change the way my parents view homosexuality, but I believe the new generation of Palestinians can make a difference."
As for Yehya, the change he's dreaming of needs a political will.
"I really wish to have a political party to defend the rights of homosexuals. It seems impossible, but I hope we'll have that one day. I also wish this story won't be the last."
Editor's note: Yehya is not the interviewee's real name.
Source: http://www.albawaba.com/editorchoice/palestine-homosexuals-489937
URL: https://newageislam.com/islamic-society/badar-salem/homosexuality-is-haram-across-most-of-the-middle-east/d/11732