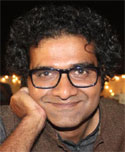 By Arshad Alam, New Age Islam
14 February 2022
The Community Needs To Decide If Their Children Should Continue To Be Indoctrinated Into A Medievalist Mindset
Main Points:
1. Madrasas have been exempted from the Right to Education Act, 2009.
2. This means that Muslim children studying therein cannot demand an age-appropriate education.
3. Muslims are the only community where nearly 10% children are not studying any modern subject.
4. Blaming various governments for its educational ills does not serve any purpose.
----
On February 11th, the top court of the country refused to listen to a petition which prayed that madrasas and Vedic schools be brought within the ambit of the Right to Education Act. The prayer specifically mentioned that children studying in these institutions are being denied education as conceptualized in the RTE and hence it was a violation of their fundamental rights. It is worth nothing that the RTE Act 2009 made age specific education a fundamental right but through amendments made in 2012, madrasas and other religious institutions were exempted from this provision. The SC argued that since there was clear exemption, they were not in favour of entertaining the plea. This attitude of the top court is perplexing to say the least as the issue involves the fundamental rights of millions of children.
------------------------------------------------------------------------------
Also Read: Madrasa Education is a Clear Violation of the Human Rights of Children: Sultan Shahin asks UNHRC to make Muslim Countries Stick to their Pious Declarations
------------------------------------------------------------------------------
It is certainly true that the exemption is not just for Muslim religious institutions like the madrasa but also for Vedic schools and other minority educational institutions. However, as this writer has pointed out earlier, the situation of madrasas cannot be compared to educational institutions of other religious minorities. Ranging from the Arya Samajis to Christian missionaries, all have established their network of schools but it is important to understand that they do not deny modern education to the children studying in such schools. The situation of madrasas is completely different. Here, except in the government-controlled madrasas, there is no modern education that is being taught to students. Madrasas that are controlled by religious organizations like the Deoband affiliated Jamiat e Ulama do not teach any contemporary subject to its vast numbers of students. What we need to understand is that the students within such madrasas vastly outnumber the students studying in government-controlled ones.
------------------------------------------------------------------------------
Also Read: Evolution of Hadith Sciences and Need for Major Paradigm Shift in Role of Hadith Corpus and Scope of Madrasa Education
------------------------------------------------------------------------------
The orientation of education in these madrasas is to prepare students for a "life beyond the grave". This kind of religious education does not equip these students in any meaningful way so that they could negotiate the structures of modern world. Most of such students have no knowledge of history, science or geography. They are forced to cram outdated religious books which is understood as education. Some are entrepreneurial enough to establish their own madrasas but majority of these students return to their family calling. Thus, madrasa education does not lead to any meaningful social mobility either. Moreover, what they are taught only brings an extra layer of conservatism in their thinking. For example, graduates from such madrasas would be the first to force hijab on the women of their family. They would hardly imbibe of anything which is connected to their national life like the Constitution, knowledge of Hinduism and other religions, or even an appreciation of the cultural diversity of the country. All that they study about is an arcane Islam which has no real relevance in today's world. The Hadis and the Quranic commentaries take them to a time and space of "real Islam" which is the 7th-8th century Arabia.
This is an Islam which takes its superiority over other religions guaranteed by God and hence its theology is highly unsuited for a democracy like India. Rather than learning about the civilizational heritage of the country, all they seem to know and care about is the imposition of an Arabian Islamic model which is considered as worthy of emulation. This can only lead to an alienated living. It is not surprising therefore that such Muslims are nearly cut off from the traditions and practices of the national community.
Muslims who run these educational institutions never send their own children to study in them. I have met umpteen number of madrasa administrators who have a very low opinion of their students. A majority of these students are poor and low caste Muslim for whom this is the first opportunity of any form of education. Many of the parents who send their children to madrasas cannot even distinguish between modern and religious education. Many send their children to these spaces simply for earning religious merit and at times to ensure that they are fed properly. Those who fund and administer madrasas are therefore guilty of robbing the educational future of millions of Muslim children.
------------------------------------------------------------------------------
Also Read: RESTRUCTURING MADRASA EDUCATION: Muslim Opponents of India's 'Right of Children to Free and Compulsory Education Act' are Enemies of Indian Muslims
------------------------------------------------------------------------------
The trouble is that there is no debate within Muslim society regarding the ill effects of madrasa education. Muslims have often complained that they have become an "educationally backward minority" because various governments have not paid attention to their educational needs. However, the community itself has linked madrasas to their religious identity. They think that any attempt to reform madrasas is an attack on their religion and culture. What they do not realize is that partly this backwardness is their own creation. How should a community progress if nearly 10% of its children are divorced the realities of modern life? This is classic case of self- exclusion where potential Muslim candidates are almost willing themselves off the educational and job market. But then, it is easy to blame the government rather than introspect the historical wrongs.
If the community does not have any remorse in obliterating the educational futures of Muslim children, why should any court of law come to their rescue?
----
A regular columnist for NewAgeIslam.com, Arshad Alam is a writer and researcher on Islam and Muslims in South Asia.
URL: https://www.newageislam.com/islamic-society/madrasas-muslim-educational-medievalist-mindset/d/126369
New Age Islam, Islam Online, Islamic Website, African Muslim News, Arab World News, South Asia News, Indian Muslim News, World Muslim News, Women in Islam, Islamic Feminism, Arab Women, Women In Arab, Islamophobia in America, Muslim Women in West, Islam Women and Feminism