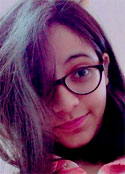 By Areeba Falak
May 5, 2018
While the winds of "reform" are blowing across the Saudi desert making headlines every day, Islamic clerics, scholars and academicians in India are unimpressed yet observant of the undergoing changes in the historically conservative society of the Kingdom of Saudi Arabia (KSA).
In the recent past, KSA's crown prince Mohammad-bin-Salman has gained steady admirers for his "progressive" initiatives for Saudi women and culture, his action-oriented approach to curb corruption and initiatives to rein in extremism. Nonetheless, Muslim thinkers in India are not impressed and do not see these changes as "reforms", let alone consider it as a beginning for "Islamic reformation" to counter religious extremism that has gripped Islam worldwide.
Dr Tahir Mahmood, former chairman of the National Minorities Commission and member of the Law Commission of India, told The Sunday Guardian, "These are not reforms and this is no reformation of Islam. This is restoration of Islam to the religion it was meant to be which until now was distorted by the Saudis. Changes like banning polygamy or making divorce formal could have been considered as reforms. But as much as we welcome the end of the ban on women driving, we cannot call these reforms."
Salim Engineer, General Secretary of Jamaat-e-Islami-Hind, told The Sunday Guardian: "Reforms are required in laws made by humans; 'Deen' does not require reforms. What Deen requires is 'Ijtehad'. Ijtehad means implementation of the scripture addressing the needs of the prevailing circumstances. So as far as the question of reforms in KSA stands, it looks to me that whatever is happening there is a consequence of their internal matters. It has nothing to do with reformation of Islam."
Most of the clergymen that this paper spoke to did not want to indulge in the subject, saying that this does not concern them. The general perception around crown prince Salman's efforts to modernise Saudi society is that of confusion mixed with condescend—confusion over the dramatic shift of the Saudi's endorsement of the values that were so vehemently opposed until now aggravated by the said differences of opinion between the crown prince and his father King Salman. The clerics' tone is condescending because they do not approve of the concentration of power by a single family.
Arif Mohammad Khan, former Union Cabinet Minister and an avid religious thinker and writer on Islamic issues, said, "Islam is not about getting things done forcefully, be it marriage, divorce, conversions or taking over countries. The Saudis were never telling you the real Islam. It is unfortunate that historically, Islam has been clutched by an imperial ethos and what is happening today which is being referred to as 'reform', is no reform at all. Islam does not require to be reformed, but it requires to be practised."
Clerics in India do not see KSA's social changes as a reformation of Islam, rather as an indicator of a Prince who is taking a lot of heat from the United States and Israel, suggesting that if the geo-political realities of KSA would not have come under duress, then the kingdom would not have gone about "reforming" its mannerisms. A cleric affiliated with a popular Jamaat based in New Delhi, who did not want to be identified, said, "These so-called reforms are not being seen as a sign of a strong ruler. The media in the West has been applauding the Prince for being progressive and bold enough to be willing to bring change, but we understand that KSA's reality today is different. Also, allowing women to drive, attend soccer matches have nothing to do with Islam. These were restrictions imposed by their own society; religion had no role to play in it. Islam never said that women cannot drive."
The reforms are also being seen as the regime's way to stay in power. Salim explained, "True Islam stands for the best man as the ruler. Family rule or dictatorship is not Islam's way. Though the Prince did good in weeding out corrupt officials from his government, he also concentrated a lot of power in his own hands by eliminating members of his own family. Because of these overlapping interests, I feel that though his actions might have positive implications, the nature of his decisions and the general opinion about him here is not sanguine, which is why whatever happens in KSA will be spoken about in sceptic tones here."
Arif further underlined the economic realities of contemporary Saudi society that resulted in making way for these sociological changes. Blessed with oil and, hence a lot of wealth, young Saudis were sent to study abroad and now after two generations of well-educated citizens, the regime also needs to provide them with jobs and financial stability in times of collapsing oil prices.
As to what repercussions these social changes are going to bring to Muslims in India and elsewhere across the world, Arif said, "Wait for another 10-15 years, there is going to be a drastic change in the psyche of Indian Muslims. Until 1987, there was no protest or movement against triple talaq, but today there are people who are speaking against it publicly. Things have already changed. Those times are gone when people in India did not bother reading the Quran with a translation and only went to a Mullah for advice. The concentration of authority on religious matters and misuse of this power cannot last for long."
Mahmood said, "Saudi Arabia is not our Vatican or Harmandir Saheb. We have no reason to be inspired or influenced by them. Islam has multiple schools of thought, the one that KSA has followed so far, the Hanbali school of thought, is the most conservative one. On the other hand, in India you will not find a single Hanabali believer. The reason KSA became the seat of Islam is because they got control of Mecca at the time KSA was being founded with the assistance of the British."
Source: sundayguardianlive.com/news/saudi-reforms-wind-yet-impress-indian-clerics
URL: http://www.newageislam.com/islamic-society/areeba-falak/saudi-reforms-wind-yet-to-impress-indian-clerics/d/115177