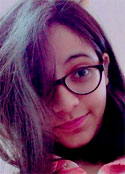 By Areeba Falak
June 2, 2018
It is general practice for Muslims to indulge in charity and Iftar gatherings in the ongoing month of Ramzan. However, championing the cause of communal harmony, individuals with different religious identities are stepping forward to contribute to Ramzan.
Prahlad, a 32-year-old auto-driver in South Delhi, is clueless about his popularity on social media. When contacted, Prahlad seemed a little unsure about how an A4 size poster in his auto-rickshaw made him famous. Sole bread-winner of his family, Prahlad has been offering free auto rides to people who are observing a fast in the month of Ramzan. His selfless initiative quickly made him popular on Twitter.
When The Sunday Guardian asked Prahlad the reason for his free rides at the cost of incurring losses, he said, "I just felt that it would not be easy to fast in this heat. Walking in the sun while you are fasting feels like a death wish. So I decided to do what was in my power. I have some Muslim friends and I have seen them work hard while they are fasting. That is what inspired me to give free rides to Rozedaars."
Prahlad says that he is able to give free ride to 4-5 Rozedaars a day. But how does he know who is fasting? "I directly ask all my clients before they sit in my auto, if they are fasting. That is the only way to spot a Rozedaar; otherwise I will not know who to help."
This is Prahlad's first initiative ever, apart from being a regular blood donor. He has been an auto driver now for four years and before this, used to do several odd jobs. He has two sons and a daughter, all of whom attend school.
On how much money he is losing daily because of giving free rides, Prahlad said, "I am incurring a loss here. But that is not the point. I can cut a little bit on my expenses and make up for it. It is only for a month, so it is okay. But I wanted to do it, so I did not hesitate."
However, explaining why he does not want to publicise it, Prahlad said, "Some of the other auto drivers criticised me and said that I am lying. I do not want to create trouble." Fighting criticism, Prahlad has assured that he will not take down the small poster on his auto until the end of Ramzan.
In another instance, Yashpal Saxena, late Ankit Saxena's father, has been unanimously admired for organising an Iftar party in the memory of his son. Ankit was allegedly murdered in February this year by his Muslim girlfriend's family who disapproved their association since Ankit was not a Muslim.
Yashpal Saxena, who went out of his way not to allow the politicisation of his son's murder, reportedly said that the reason for organising the iftaar was to promote communal harmony in the country and make communal harmony unanimous with his son's name.
Another curious case of brotherhood is to be found in Radhe Shyam, who is the man behind the Iftar distribution to people of all faiths at AIIMS and several other hospitals in Delhi.
Serving Iftar packets to people of all faiths who are going through a hard time getting their loved ones cured in a hospital is Radhe Shyam. Rooted in Old Delhi, an organisation is serving Iftar to people, who, for the lack of accommodation, have to stay on footpaths or in hospital corridors while their relatives undergo treatment.
Ali Shervani, who looks after the Twitter handle "Muslims of India", the organisation that is serving Iftar to such people, said, "Radhe Shyam is our Man Friday. He does all the major footwork. He has been responsible for buying the food, arranging it and then distributing as well. He does not like publicity, but he is a star among us."
"Muslims of India" is now expanding its operations and will go out to NGOs and night shelters as well to distribute Iftar packets to people in need, irrespective of their religious identity.
"It is a must for Muslims to do charity and in the month of Ramzan, almost all Muslim households give more away in alms etc. than other months of the year. But to see people from different faiths join us in our activities or help less better-off Muslims is heart warming," said Ali.
Promoting the concept of inter-faith Iftars among the well-off, educated class is Nazia Erum, author of the book Mothering a Muslim, who has networked a community of people who are willing to open their homes for people of all faiths who have never shared a meal in a Muslim household. Erum with a group of Muslim entrepreneurs will use the concept of inter-faith Iftar parties to arrange funds for scholarships to underprivileged female students.
Source: sundayguardianlive.com/news/ramzan-communal-harmony-acts-kindness-thrive-delhi
URL: http://www.newageislam.com/islamic-society/areeba-falak/concept-of-inter-faith-iftars-and-brotherhood-thrive-in-delhi-this-ramazan/d/115438