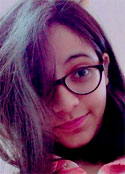 By Areeba Falak
July 21, 2018
The 61 mediation centres or Darul Qaza that are presently functioning in the country have no judicial power, but only act as mediation centres to resolve disputes and differences between married couples or other petty civil disputes. According to people working in these mediation centres, the decision given by the "chair" in the Darul Qaza is not binding on either of the parties and they can move the civil court if they want to.
A Darul Qaza, which literally translates into "Shariat Court", is not a court, emphasises the head Qazi's assistant at the Jamia Nagar Darul Qaza, while arranging files on a rack kept at a corner of the counselling room. This Darul Qaza is running out of a dingy two-room apartment and looks nothing like a courtroom. The other room has been carved into two which is used for administrative purposes and waiting area for appellants. Being the oldest Darul Qaza in Delhi, it is being run by the All India Muslim Personal Law Board (AIMPLB), which has again attracted heavy criticism for continuing to call mediation centres for Muslim civil disputes as "Darul Qazas".
Muslim intellectuals have held the AIMPLB accountable for holding on to an ancient name that they feel is at the core of the controversy surrounding Darul Qazas.
One of the junior Qazis at Jamia Nagar Darul Qaza, who did not wish to be named, said, "We call it Darul Qaza because that is what it has been called for ages. Darul Qazas across the country which were robustly set up during the Mughal rule had judicial powers. A Qazi is a magistrate or judge of the Islamic court, who also exercises extrajudicial functions, such as mediation, guardianship over orphans and minors, along with supervising and auditing of public works. But today, a Qazi does not have all these powers because we have a democratic judicial system that does not allow setting up of parallel legal institutes. I am a Qazi who studied the Quran and Islamic law, but I cannot implement it. The only thing I can do in the capacity of a Qazi is counsel Muslims when they need help to understand Islamic law to settle civil disputes. This I am allowed to do under India's democratic judicial system because it allows us to preserve our personal laws."
Though the junior Qazi seems to be clear about a Qazi's powers in contemporary India, the insistence to continue to call a Darul Qaza by a name that does not justify its current nature anymore exists.
Faizur Rehman, secretary general, of the Chennai-based Islamic Forum for the Promotion of Moderate Thought (IFPMT) told The Sunday Guardian: "In 2014, the Supreme Court did not de-legitimise Darul Qazas, even after pronouncing that as Darul Qazas were not part of the corpus juris of the state and that Fatwas issued by them—or for that matter any person or religious body—do not amount to an adjudication of dispute by an authority under a judicial system sanctioned by law."
Therefore, the decisions given by a Darul Qaza which can only function in the capacity of an arbitration/mediation or a counselling centre, is not binding on individuals and can be challenged in court.
When the law does not allow a parallel legal system and Darul Qazas accept that they are not courts, then why is there a controversy that demands a ban on these mediation centres? Rahman explained, "The confusion lies in the name. The AIMPLB has admitted that Darul Qazas are only playing a mediator's role and Fatwas are non-binding in nature. Therefore, the board must stop using the nomenclature 'Darul Qaza' and start using the term 'Darul Sulah', which in Arabic means arbitration centre."
Fareeda Khanam, general secretary, Centre for Peace and Spirituality, an organisation started by Maulana Wahiduddin Khan, said, "We cannot have Darul Qazas the same way it used to be under Muslim rulers. But a common person does not understand that the institutions that they address as Darul Qazas are actually just counselling centres. These institutions that we popularly refer to as Darul Qaza are only arbitration centres and not courts. So when these are not courts, why call them Darul Qazas? People should be made aware about the nuances."
However, there runs a parallel demand for going beyond re-naming Darul Qazas and shutting them down altogether. Waseem Rizvi, chairperson, Uttar Pradesh Shia Waqf Board, said, "Since what we refer to as Darul Qaza is only a mediation centre and not a Shariat court, why not open these mediation centres for people of all religions? A mediation centre should be for all sections and groups of society. It should not be based on anybody's personal laws. We already have a judicial system. These arbitration centres that work on civil disputes should be for people of all religions."
Rizwi further argues, "AIMPLB claims to function in the light of Quran and says that its role is to protect the Islamic law in the country which the Constitution allows us to preserve. However, AIMPLB's regressive understanding of Islam, their insistence to practice medieval interpretations of Islamic laws, do not make them fit to be the community's spokesperson. It is not just the Darul Qaza that should be done away with, but AIMPLB should be shut down too, because their irresponsible representations have done more harm than good for Muslims in India."
After a detailed discussion on Darul Qazas, the junior Qazi candidly admits, "The controversy started due to a trivial misunderstanding. People should be made aware about the status of Darul Qazas in the current world, but as far as re-naming them is concerned, it is a decision that the board needs to take."
AIMPLB runs a total of 61 Darul Qazas: in Maharashtra (31), Goa (1), Karnataka (1), Madhya Pradesh (2), Rajasthan (2), Haryana (2), Uttarakhand (1), Uttar Pradesh (18), Delhi (2) and Gujarat (1). These Darul Qazas are set up in locations where there is a significant Muslim population. According to AIMPLB sources, over 3,000 cases are registered every year in 61 Darul Qazas and in the last four years, only three cases were taken to court, out of which in one case, the judge had sent a notice to the Qazi seeking an explanation of his decision.
The junior Qazi explains, "Since the last four-five years, training at 'Imarat Shariah', a madrasa in Patna, has been made mandatory for anyone seeking to become a Qazi. A person without a certificate from Patna is no longer appointed a Qazi in any of AIMPLB's Darul Qazas. Common people do not understand the hierarchy in Islamic law education and address a Maulana or a mufti as a Qazi, though a Qazi is the senior-most."
Khanum, however, believes that when it comes to understanding the Quran and Islamic law, even AIMPLB's record has not been fair. She said, "They follow medieval interpretations. The board does not want to read the scriptures in a way that they make sense to the people in the current world. That is the biggest challenge. The Quran provides the best solutions to every human problem, but we are asking the wrong set of people to decode it to us."
However, there have been rare cases where arbitration centres practising Islamic law were used by people of different communities to resolve their personal disputes.
Qazi Tabrez Alam, who was appointed in the Jaffrabad Darul Qaza in 2012, said that he dissolved the Nikah of a Hindu girl who was duped by a Muslim man into marrying her after converting to Islam. In another instance, Qazi Sajid, appointed at the Bhandara, Maharashtra Darul Qaza said that in the last two years he has helped two Hindu couples resolve marital disputes.
Abdul Jabbar Sidiqui, general secretary, Association for Protection of Civil Rights (APCR), said, "Here in Hyderabad, Telangana, we run an NGO which is called APCR and works for human rights and legal literacy while helping people from financially weaker backgrounds fight cases. We also have a 'Family Dispute Centre' where 90% of the cases are of Muslims. These are solved in the light of the Islamic law. We are a registered organisation. We have lawyers who are well educated in Islamic law and hence they are able to help the community. The decisions given are notified by a magistrate and a violation is considered contempt of court. If any of the appellants feel that they have been wronged, they make an appeal in the High Court. This way, we are able to practice the Islamic law within the ambit of our democratic judicial system."
Related Articles:
http://www.newageislam.com/islam-and-politics/dr-qaiser-shamim,-new-age-islam/the-politics-of-darul-qaza/d/115888
Darul Qazas or Sharia Courts: Why both must be Opposed?
http://www.newageislam.com/islamic-ideology/arshad-alam,-new-age-islam/darul-qazas-or-sharia-courts--why-both-must-be-opposed?/d/115821
Source: sundayguardianlive.com/news/mediation-centres-not-shariat-courts
URL: http://www.newageislam.com/islamic-society/areeba-falak/a-mediation-centre-or-darul-qaza-counsels-muslims-when-they-need-help-to-understand-islamic-law-to-settle-civil-disputes,-it-is-not-a-shariat-court/d/115910