By Antonio Zambardino
03 Dec 2014
Muslims and non-Muslims alike are now subject to strict Islamic law in the conservative province of Aceh.
It is the only one of Indonesia's 34 provinces to impose Islamic law in the most populous Muslim-majority nation in the world, with a population of about 250 million people.
Aceh province implemented Islamic law in 2001, but in September the religious "penal code" was extended to everyone, now applying to some 90,000 non-Muslims who live there.
Offences not previously regulated such as adultery, homosexual acts, and sex outside marriage are now punishable with sentences handed down by Islamic courts, including public flogging. Buying or carrying alcoholic beverages could result in 10 strokes of the cane, 10 months in prison, or a maximum fine of 100 grams in gold.
Amnesty International has expressed concern over the law and has called for an end to caning in Aceh, saying it goes against international laws on torture and human rights, as well as Indonesia's own constitution.
However, a Tuesday report by the Catholic News Service said an expansion of Islamic law to include non-Muslims has had little impact on Christians.
"Until now, no Catholic has been punished for violating sharia law, and I hope that doesn't change in the future," Father Hermanus Sahar, pastor of Banda Aceh's Sacred Heart Catholic Church, was quoted as saying.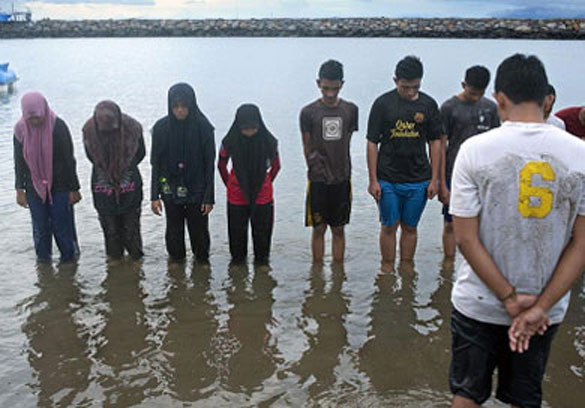 University students pray after a swimming class on Ule beach in Banda Aceh. These classes are among the few interactions between men and women.
----------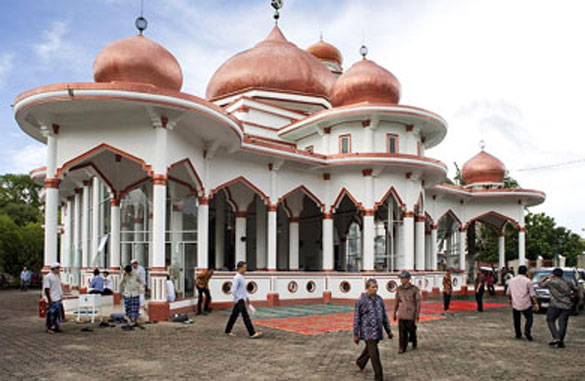 A mosque in central Banda Aceh. Muslims are required to attend Friday prayers and it is enforced by the religious police.
---------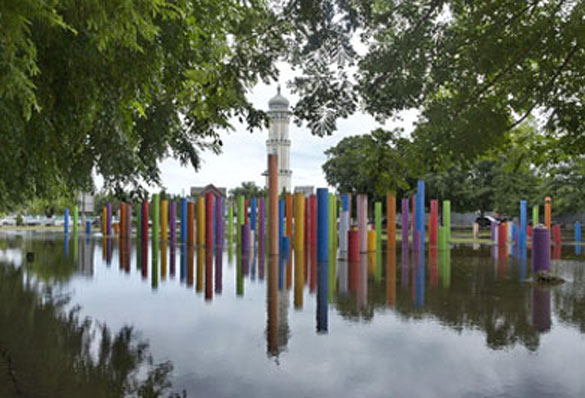 The remains of a hotel that used to stand in the middle of the park in front of the central mosque. Islamic authorities had it demolished after the place was labelled as a brothel.
--------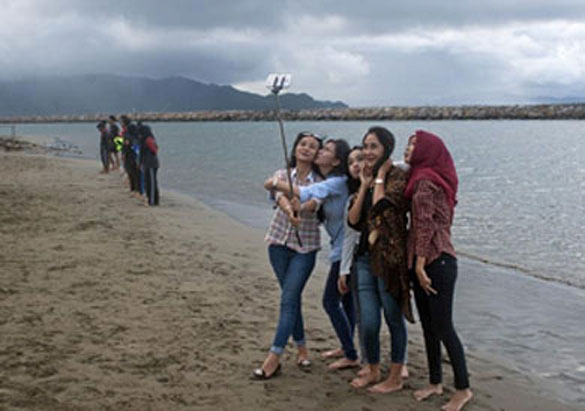 A group of friends take photos on Ule beach. Ule was severely damaged by the Boxing Day tsunami in 2004.
------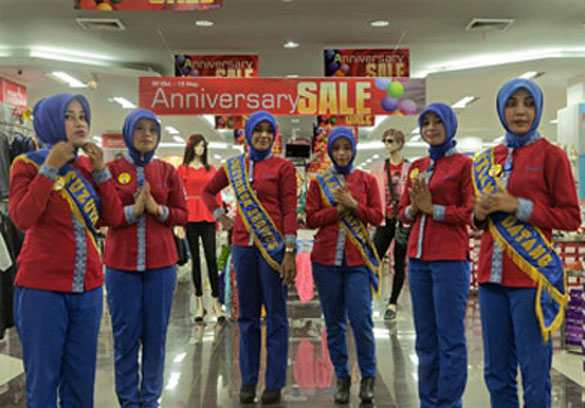 Employees of the Suzuya clothing shop at the central mall in Banda Aceh. As the newly extended Islamic law technically forbids women from wearing trousers, the dress code imposed by Suzuya creates a problem for its female employees.
---------
Girls exercising in the central park.
---------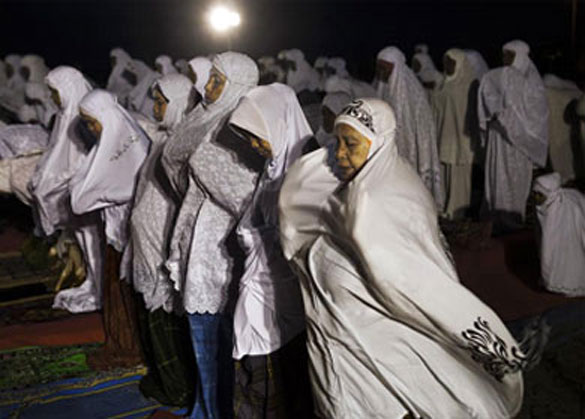 Sheikh Syah Kula's grave and the mosque built around it are a very important place for prayer in Banda Aceh.
----------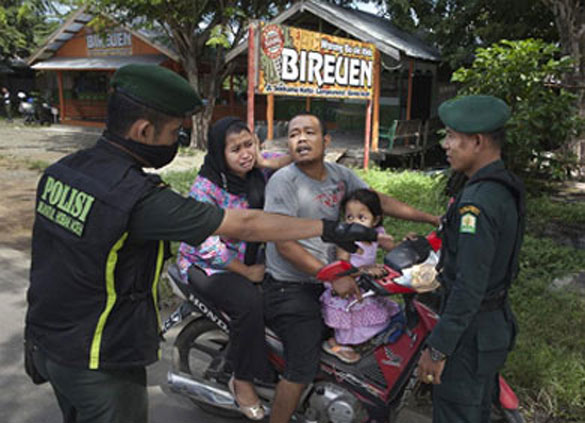 Religious police stop a family riding a motorbike on moral grounds because they broke the dress code imposed by the new Islamic law. The law prohibits tight trousers: All clothing that display the shape of the body are banned.
----------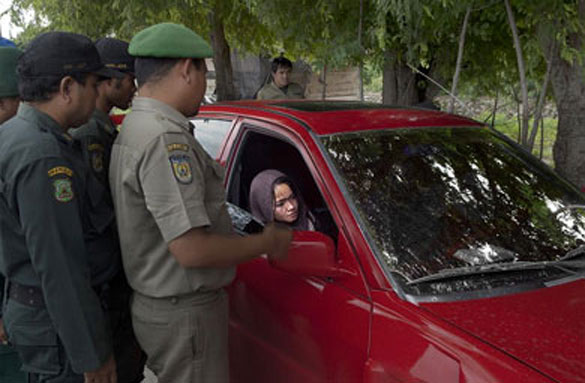 A woman and her husband, believed to be unmarried, are stopped and questioned by the religious police.
---------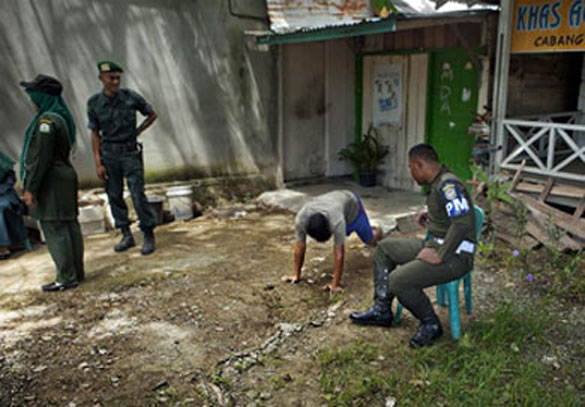 A man is forced to do 10 push-ups as punishment for wearing shorts and sporting an 'improper' haircut.
Source: http://www.aljazeera.com/indepth/inpictures/2014/11/pictures-new-islamic-law-indon-2014112811847248153.html
URL: https://www.newageislam.com/islamic-society/antonio-zambardino/in-pictures--new-islamic-law-in-indonesia/d/100334