By Dr Amineh Ahmed Hoti
May 16, 2014
South Asia, particularly the Sub-Continent region, is home to a stunning array of diverse groups, languages, and cultures. At times living in complete harmony, at others, as in recent times with mercurial levels of tolerance leading to escalating violence, unfortunately meted out to individual properties and lives. On a religious level, this is clearly "un-Islamic" and repudiates the unequivocal injunctions of the Prophet (PBUH) throughout his life, and particularly in his last sermon at Mount Arafat, pertaining to the sanctity of people's (Muslim and non-Muslim alike) properties and lives, which should be sacred trusts.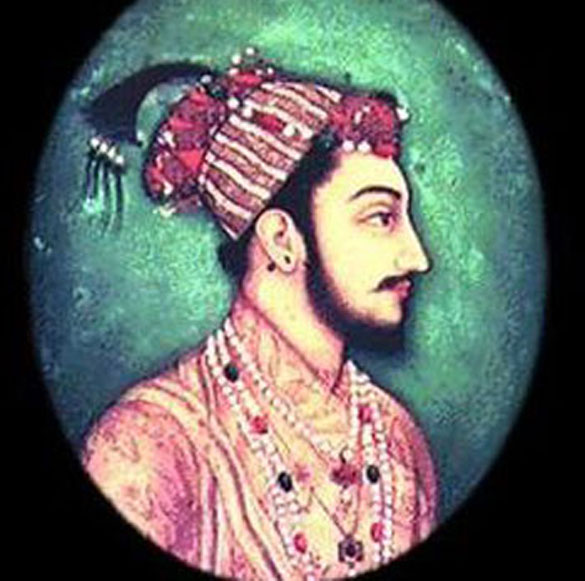 On a local level, in order to search for new answers to old problems of conflict, I have intentionally turned to what is indigenous yet so relevant to modern narratives of dialogue and peace-building education. In attempting to bring this same sensibility to the classroom, I deliberately influenced my Pakistani students to enact a play based on an obscure historical figure. Beneath the thick dust of history, in the one thousand year-old city of Lahore, lie treasures for those seeking to promote peaceful coexistence. The Trial of Dara Shikoh by Professor Akbar Ahmed is one such play about a man whose relevance to their course work in Perspectives within Islam would be understood only afterwards.
At the start of the activity my students, who came from Muslim and Christian communities, hailing from all over Pakistan knew little about Dara Shikoh. For them, the more recognizable connection was to his more renowned younger brother who built the Badshahi mosque in Lahore – Aurangzeb the Mughal emperor, and this too only through their textbooks. As matter of fact, the name Aurangzeb is quite popular in Pakistan, but I have yet to encounter a contemporary Pakistani Dara.
We went on a field trip to the tombs of Dara Shikoh's wife, Nadira Begum, and mentor, Mina Mir, to be given an introduction. Dara was the eldest son of Shah Jehan, who built the Taj Mahal for his wife, Mumtaz Mahal. He was deeply spiritual and spent his time in the pursuits of a scholar, writer, and thinker. Dara was declared the heir apparent of the Mughal throne, but Aurangzeb overthrew his elder brothers in battle and imprisoned his father, Shah Jehan. Declaring himself the king, Aurangzeb tried Dara in court and, based on the Quazi's judgment, had him and his teenage son sentenced to death for apostasy. Ironically, Guru Gobind Singh, in 1705, sent a famous Persian letter called the Zafarnama to Aurangzeb, pointing out to the Mughal Emperor his cruelty and betrayal of Islam. The letter apparently made Aurangzeb deeply remorseful and caused him much distress before his death.
The Trial of Dara Shikoh highlights the reasons and difference between how Islam is perceived, and how it is lived in South Asia – even today.
Religiously, Aurangzeb was stringent and austere; focusing on relative simplicity and orthodox Islam—he stitched hats and hand-scripted Qurans to make a living, instead of using public funds. Nevertheless, he placed little value on either the arts or the religious other (despite his love for a Hindu dancing girl – Hira Bai). Dara, in contrast, was humble and approachable, and was, therefore, loved by the poor and ordinary people. He sought universal knowledge. Keeping in mind that Muslims and Hindus were living side by side in a united subcontinent, he translated the Hindu text, The Upanishads, and was deeply respected by the Sikhs. He found good in both communities and celebrated the diversity of his time in his work. As a brilliant scholar and model for today's dialogue of peace-building education, he authored Majma al Bahrain a treatise on the co-mingling of the Two Oceans i.e. the two prominent religions of South Asian wisdom: Islam and Hinduism. This is a testament to his forethought and vision at a time when many Muslim Mughals married Hindu women and women of other faiths.
In contrast to Dara, Aurangzeb was not known for his celebration of diversity, and seemed not to appreciate the building of the Taj Mahal or the expression of inclusiveness of the religious other in poetry written by Dara or his own daughter Zebunnisa, whose works he later banned from recitation. At the end of the day, the fight between the brothers was not just about diverging religious perspectives, but also over power and politics in one of the richest lands in the world at that time (in 1697, Aurangzeb received £38,624,680 in land revenue, which amounts to roughly 6.5 billion rupees).
The fruits of one factual probe apprised me with the knowledge that Dara's wife – also his cousin – Nadira Begum, is buried in the Walled City in Lahore, near the tomb of Mian Mir – Dara's spiritual teacher. Mian Mir has great significance for interfaith studies because as a Muslim Sufi he laid the foundation stone of the Golden Temple in Amritsar. With no formal school or university systems then as they are today, Dara's guide and mentor was the deeply spiritual and inclusive, Mian Mir. Most celebrated Sufi figures were not just preachers but also many, I am discovering, were great scholars and wrote extensively.
While in Lahore, I was excited at the prospect of uncovering history related to the value of diversity, and embraced the opportunity of learning more. At the Mughal-built tomb, hued in yellow and blue, with characteristic arabesque designs and Arabic plaques celebrating the name of Allah, I found the library – faith and knowledge were both present here in haloed texts and a serene sense of general tolerance for all who entered the precincts. Doves flew in flight and sang as if they were joyously celebrating the praises of the Cherisher who created this diverse world. I was elated to find a copy of Prince Dara Shikoh's book, Safinat al Aulia (the Boat of the Saints), a text whose value to the study of interfaith history is worth its weight in gold.
At Nadira Begum's tomb, throngs of Lahore's youths sat idly, some playing cricket or lazily strolling – entirely oblivious to the significance of their surroundings. I walked past the meticulously laid out but now unkempt gardens and the dry water fountains leading me on the stairs to her mausoleum – covered with a green kalmia engraved cloth and decorated with rose petals. This was the woman who had been the emperor's niece, who would have been the rightful Empress of the Sub Continent had Dara become the Emperor as had been planned by his father, Shah Jehan. Charsis (drug addicts) lay in a stupor by her grave while others slogged around. How deeply symbolic: the state of inaction and lack of awareness seduces those unaware of these treasures of knowledge and tolerance with a slumberous kiss!
This lesson of a field trip to the tombs of these two forgotten figures in history was a profound one. For the students, who would now go home with newfound knowledge about the great Dara Shikoh, it was the uncovering of a new Pakistani role model. For me it reawakened the love of learning about the 'other' within our own history, and how history can teach us lessons of tolerance and coexistence. For Pakistan too there is an important lesson – we must begin to see our assets of diversity and models of coexistence, not as liabilities, but as true strengths – and more practically, as superb material for courses at the forefront of diversity and peace-building education in the 21st century.
Dr Amineh Ahmed Hoti is the Executive Director of the Centre for Dialogue and Action at FCC, Lahore and is a Fellow-Commoner of Lucy Cavendish College, University of Cambridge, UK. These themes are from her class on 'Perspectives Within Islam' in the Diversity course she has designed called, Ilm, Adab aur Insaaniat (Urdu for "Knowledge, Propriety and Humanity").
Source: http://theamericanmuslim.org/tam.php/features/articles/remembering-dara-shikoh-the-prince-of-tolerance
URL: https://www.newageislam.com/islamic-personalities/dr-amineh-ahmed-hoti/remembering-dara-shikoh---the-prince-of-tolerance/d/87077