New Age Islam News Bureau
09 March 2021
• Malala Teams Up With Apple to Produce Dramas Aimed At Women, Children
• Dubai's Sheikha Latifa is 'Arab Lady of the Year' for Her Works in Cultural and Creative Sector
• Hundreds of Women Hit the Streets of Algerian Capital Demanding Equal Rights
• In Saudi Arabia Women's Participation In Technology Sector Jumps To 25% In 3 Years
• Christian Legal Group of Pakistan Highlights Forced Marriages, Conversions on International Women's Day
• Ambassador Princess Reema: Saudi Arabia Committed To Championing Women
• Inclusion Progress Unaffected By COVID-19: Saudi Female Business Leaders
• Saudi Arabia's Ministry of Culture achieves workplace gender balance
• Around 1,000 Women Gather In Istanbul to Protest against Femicides
• Israeli occupation exacerbating COVID-19 effects on Palestinian women: UN
• Pakistani women protest 'patriarchy pandemic'
• Islam Guarantees Women's Rights: Egypt's Mufti
• Ayatollah Khamenei Acclaims Women for Spectacular Role in Iran
• VFS Global Switches to an All-Female Staff on Women's Day
• UK Politicians Highlight Iran's 'Appalling' Treatment Of Women
• Vision 2030 Puts Saudi Women in the Driver's Seat
Compiled by New Age Islam News Bureau
URL: https://www.newageislam.com/islam-women-feminism/science-graduate-naaz-fatima-be/d/124499
--------
Science Graduate, Naaz Fatima to Be the First Muslim Female UPSRTC Driver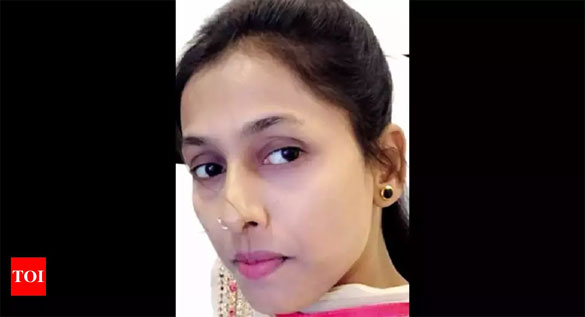 Naaz Fatima, UPSRTC
----
Mar 9, 2021
KANPUR: A science graduate, 24-year-old Naaz Fatima is all set to breach a male bastion as the UP State Road Transport Corporation (UPSRTC) started training her as a bus driver on the occasion of International Women's Day on Monday. Corporation officials told TOI that once inducted, Naaz will be the first female Muslim UPSRTC bus driver in the state.
Naaz, who hails from Kamalganj town of Farrukhabad, has started training at Model Driving Training and Research Institute in Kanpur's Vikas Nagar.
A science graduate, Naaz was selected with 26 other women candidates, who had applied for the driver's post in response to a SRTC advertisement.
Sharing her story of grit, determination and struggle against odds, the newly-inducted woman trainee driver told mediapersons that after sudden demise of her father, and to support her family financially, she was in search of a job.
"Through an advertisement, I came to know that SRTC is all set to start a heavy commercial driving training course for women to help them get jobs. I applied and after getting selected, I enrolled myself into their driving course," she said and added, "This is indeed going to be a challenging task for me. I will try to become a responsible driver, and safety of passengers will be my top priority while driving on roads."
She was born in Kamalganj in Farrukhabad to Tasveerul Hasan and Hadeesa Bano.
For pursuing a male-bastion profession, she said that she also received full support from her family besides friends and colleagues and has not experienced any discrimination as a woman.
Busting stereotypes, today Naaz is a role model to many on this International Women's Day.
SP Singh, principal, Model Driving Training and Research Institute, Vikas Nagar, congratulated Naaz for her bold decision of opting for the male-bastion profession.
"As far as I know, she would be the first woman driver who would encourage more women to come forward and join the SRTC's fleet of buses," Singh said.
"It's the first batch of 27 women, who will undergo training at the institute, which is the first of its kind in the region. We will soon make provision for imparting training to more such women," he said.
https://timesofindia.indiatimes.com/city/kanpur/naaz-fatima-begins-training-to-befirst-muslim-female-upsrtc-driver/articleshow/81398795.cms
--------
Malala Teams Up With Apple to Produce Dramas Aimed At Women, Children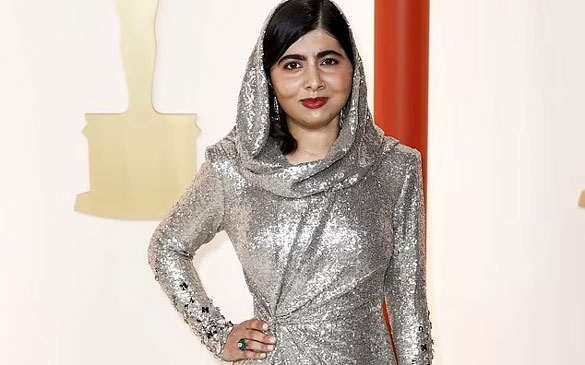 Malala Yousafzai
------
9 Mar 2021
Pakistani Nobel laureate and activist Malala Yousafzai, who survived a Taliban assassination attempt, has signed a deal with Apple TV+ that will see her produce dramas and documentaries focusing on women and children.
The multi-year partnership would "draw on her ability to inspire people around the world", the company said in a statement on Monday, adding that content would also include animation and children's series.
"I'm grateful for the opportunity to support women, young people, writers, and artists in reflecting the world as they see it," the 23-year-old was quoted as saying.
Yousafzai earned the wrath of the Taliban as a 10-year-old in rural northwestern Pakistan when she began campaigning for girls' education rights.
At the time, the Pakistani Taliban had gained a significant foothold in the Swat Valley and had, among other things, banned education for girls and employment for women.
International attention
Yousafzai drew international attention with a series of blogs and articles she wrote under a pen name for the BBC about everyday life and hopes for a better future, but her fame incensed the Taliban, whose leadership ordered her murder.
In October 2012, a Taliban assassin shot Malala, then 15 years old, in a school van. The bullet struck near her left eye, went through her neck and lodged in her shoulder.
She recovered after months of treatment at home and abroad before co-writing a bestselling memoir titled, I am Malala, which drew even more international attention.
Yousafzai was awarded the Nobel Peace Prize as a 17-year-old in 2014, sharing the award with Kailash Satyarthi, a children's rights activist from India.
Apple produced a documentary about Malala in 2015 and teamed up with her Malala Fund in 2018 to promote secondary education for girls across the globe.
She graduated from Oxford University last year and has since created Assembly, a digital publication for girls and women, that is available on Apple News and formed her own TV production company, Extracurricular.
"I believe in the power of stories to bring families together, forge friendships, build movements, and inspire children to dream," she was quoted as saying in Monday's statement.
In an interview with Reuters news agency, Malala said: "I hope that through this partnership, I will be able to bring new voices to this platform, to this stage. I hope that through me, more young people and girls will watch these shows, get inspired."
https://www.aljazeera.com/news/2021/3/9/pakistani-nobel-laureate-malala-yousafzai-signs-apple-tv-deal
--------
Dubai's Sheikha Latifa is 'Arab Lady of the Year' for Her Works in Cultural and Creative Sector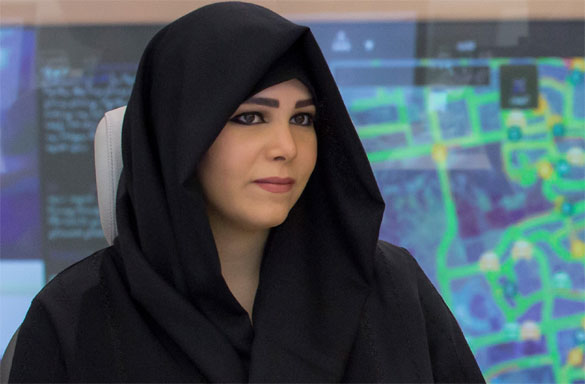 Sheikha Latifa bint Mohammed bin Rashid Al Maktoum, Chairperson of Dubai Culture and Arts Authority
------
March 9, 2021
The award recognises the role played by Sheikha Latifa in the resurgence of Dubai's cultural and creative sector.
Sheikha Latifa bint Mohammed bin Rashid Al Maktoum, Chairperson of Dubai Culture and Arts Authority, has been named the First Arab Lady of the Year by the Arab Women Authority.
The award recognises the role she has played in the resurgence of Dubai's cultural and creative sector and her support for innovative cultural initiatives that have enriched the local and regional cultural landscape.
Mohammed Al Dulaimi, Secretary-General of the Arab Women Authority, said that the Board of Trustees of the Arab Women Authority unanimously approved the award for Sheikha Latifa in appreciation of her contributions to the development of cultural and creative products, her leadership in launching initiatives aimed at strengthening the region's cultural sector and her support for the creative arts, which has enriched Arab societies by promoting aesthetic and human values.
"We are proud that an Arab woman has devoted herself to enhancing the stature of art and culture and highlighting the vital role this sector plays in promoting engagement between the Arab world and other civilisations throughout history," Al Dulaimi said. "In her capacity as the chairperson of the Dubai Culture and Arts Authority and a member of the Dubai Council, Her Highness Sheikha Latifa bint Mohammed is currently leading the implementation of a visionary strategy to transform Dubai into a global cultural centre and a vibrant hub for artistic and creative activity," he added.
Sheikha Latifa bint Mohammed is currently leading the implementation of a visionary strategy to transform Dubai into a global cultural centre and a vibrant hub for artistic and creative activity.
The First Arab Lady Award, launched by the Arab League in 2004, is presented every four years to an Arab woman who has made exceptional contributions to humanitarian and creative development that has advanced Arab societies.
Sheikha Latifa will be honoured at a ceremony which will be announced by the Arab Women Authority later.
https://www.khaleejtimes.com/news/dubais-sheikha-latifa-is-arab-lady-of-the-year
--------
Hundreds of Women Hit the Streets of Algerian Capital Demanding Equal Rights
09 March ,2021
Hundreds of women marched Monday in the Algerian capital to protest against a family code many consider demeaning, as they marked International Women's Day in the conservative country.
The family code is the general law that governs family and property relations in Algeria.
Adopted in 1984 and revised in 2005, it is inspired from Islamic sharia law and seen by many rights groups as anti-constitutional, because it does not respect equality between citizens.
Women held up banners calling on authorities to abrogate the "infamous" code and other signs saying they were marching "for change," AFP reporters said.
Feminists say that under the code women's rights are limited and they are subject to rules set out by men, rendering women "minors for life," despite the modifications made in 2005.
The marchers also denounced violence against murder including femicide in Algeria, where according to campaigners 75 such killings took place in 2019, and more than 40 last year.
The protesters also slammed a controversial draft law that calls for stripping Algerians of their citizenship if they carry out activities abroad that could undermine the "interests of the nation."
Chanting "women are committed" and "equality between men and women," the protesters marched toward the central post office, an emblematic rallying point for the pro-democracy "Hirak" movement.
At the end of the peaceful protest some demonstrators were jostled by policemen who sought to push them out of the city center, witnesses said.
https://english.alarabiya.net/News/north-africa/2021/03/09/Hundreds-of-women-hit-the-streets-of-Algerian-capital-d
--------
In Saudi Arabia Women's Participation In Technology Sector Jumps To 25% In 3 Years
March 08, 2021
RIYADH — Deputy Minister of Communications and Information Technology Eng. Haytham Al-Ohali said that the rate of Saudi women's participation in the telecommunications and technology sector has increased from 7 percent to 25 percent during the past three years.
"This reflected positively on the growth of the sector's participation rate in the non-oil gross domestic product (GDP)," he said while addressing the opening session of the 3rd edition of the Women's Empowerment Forum, organized here on Monday virtually by the Ministry of Communications and Information Technology on the occasion of the International Women's Day.
The event was held under the auspices of Minister of Communications and Information Technology Eng. Abdullah Al-Swaha, and the presence of a number of speakers from the government and private sectors.
Al-Ohali stressed that the Kingdom ranked third among G20 countries in the entrepreneurship index as women outperformed men for the first time in the Kingdom in 2020.
Al-Ohali said that the ministry has trained and qualified as many as 50 women to take up jobs in key positions during the past nine months, while it aims to qualify 150 female leaders for the labor market over the coming three years.
In her speech, Princess Haifa Al-Muqrin, Saudi Arabia's permanent representative to UNESCO, said that 60 percent of the staff in the Kingdom's mission at UNESCO are women while the representation of women in international organizations is still below the required level, whether at the Arab or Global levels.
"Only 42 of UNESCO'S 193 countries are represented by women ambassadors, and the rest are men," she said while emphasizing that diplomacy is an art in which Saudi women are mastering.
Women constitute 54% of
Saudi technology graduates
For her part, Dr. Inas Al-Issa, rector of Princess Nourah Bint Abdulrahman University, said that 54 percent of technology graduates in the Kingdom are women, saying that this reflects the large investment in the women's educational sector in the Kingdom.
"Around 47 percent of the technical teaching members of Princess Nourah University are women," she said while calling for increasing women's empowerment in the field of technology, as 27 percent of technology graduates get job opportunities in the first year of their graduation, compared to 63 percent of men.
Women represent 87% of
new labor market entrants
Addressing the event, Deputy Minister of Human Resources for Saudization Majed Al-Dahwi said that women represent 87 percent of new entrants to the labor market during 2020.
"There has been a decrease in the unemployment rate from 34.5 percent to 30.2 percent in the same year while the share of women in the labor market during the last two years reached 31.3 percent from 23 percent in 2018.
"The women's economic participation increased from 20.5 percent to 31.4 percent, as more than 600,000 female employees are currently employed in the private sector," he said.
The minister revealed that 3,000 accountants, 1,300 pharmacists, and more than 400 dentists have entered the labor market. "The decision to Saudize information technology from coming June will provide 15,000 jobs for women," he pointed out.
According to Al-Dahwi, 270,000 women have obtained documents for practicing self-employment during the year 2020 while 42,000 entered the labor market remotely.
https://saudigazette.com.sa/article/604234
--------
Christian Legal Group of Pakistan Highlights Forced Marriages, Conversions on International Women's Day
Mar 09, 2021
LAHORE: A Christian group marked International Women's Day 2021 by highlighting forced marriages and conversions - an ongoing problem for millions of girls in the developing world.
Maira Shabaz, a 14-year-old Christian girl from Pakistan, was kidnapped in April 2020 by Mohamad Nakash, allegedly at gunpoint. She escaped, but not before he forced her to convert to Islam and marry him. ADF International, a Christian legal group, highlighted Shabaz's case on International Women's Day, March 8.
According to ADF, the Lahore High Court ruled that the teen had willingly converted and been married, and ordered that she be returned to her abductor. Shabaz has been in hiding for several months with her family, and ADF International is working with a local lawyer to annul her marriage certificate. The family has said they will appeal the Lahore High Court's decision to the country's Supreme Court. "We hope the international community will open its eyes to what is happening in Pakistan and help protect Christians and other minorities who belong to some of the most vulnerable groups in the country," said Tehmina Arora, Director of Advocacy, Asia for ADF International.Abduction and forced conversion remain a problem in Pakistan and across much of the world. A 2014 study by the Movement for Solidarity and Peace Pakistan found that an estimated 1,000 Christian and Hindu women are abducted, forcefully married, and forcefully converted in Pakistan every year.Child marriage is technically illegal in Pakistan under the Child Marriage Restraint Act, but courts typically do not enforce these laws. Sharia law, which is used in some judicial decisions in Pakistan, permits a child to be married after her first menstrual period.
One in every three girls in developing countries is married before reaching the age of 18 and one in nine is married under age 15, ADF said, citing data from the United Nations. In another high-profile case from last year, Arzoo Raja, a 13-year-old Catholic girl from Pakistan, was kidnapped in broad daylight by 44-year-old Ali Azhar, who forced her to convert to Islam and marry him. Two weeks after her abduction, on Oct. 27, 2020, the Sindh High Court, based on statements the girl gave saying she was 18, ruled the marriage was valid and that Azhar would not be arrested.By November, the High Court had reversed itself and ruled that police should find the teenager. Raja has since been recovered and Azhar has subsequently been charged with rape.––CNA
http://www.heraldmalaysia.com/news/legal-group-highlights-forced-marriages-conversions-on-international-womens-day/58431/2
--------
Ambassador Princess Reema: Saudi Arabia Committed To Championing Women
09 March ,2021
Saudi Arabia is committed to championing and advancing women "in a way that ensures everyone can contribute equally to the development of our nation, irrespective of their gender," the Kingdom's Ambassador to the United States Princess Reema bint Bandar said on International Women's Day.
Princess Reema bint Bandar became the Kingdom's first female ambassador when she was appointed by Crown Prince Mohammed bin Salman in 2019.
"On the occasion of International Women's Day, let us recognize the extraordinary strength and resilience of women everywhere this past year during the pandemic, as well as the remarkable work and accomplishments of women leaders all over the world," the ambassador said in a tweet on Monday.
"As we overcome this pandemic, we will come to realize that COVID's impact has not been gender neutral – women have disproportionately suffered the social and economic consequences of this pandemic," she added.
Princess Reema also said as we emerge better and stronger from this crisis, "it is essential that we create space for women at the table if we are to build a more sustainable, equitable, and tolerant society for all people."
The ambassador said in the Kingdom, "women's advancement continues to move forward and expand under our leadership," adding that "a series of legal reforms, championed as part of Vision 2030, demonstrate the country's commitment to breaking down the institutional barriers to women's success."
The princess concluded that "as we continue to make further progress toward greater gender equality, Saudi Arabia remains committed to championing and advancing women."
https://english.alarabiya.net/News/gulf/2021/03/09/Saudi-women-Ambassador-Princess-Reema-Saudi-Arabia-committed-to-championing-women
--------
Inclusion Progress Unaffected By COVID-19: Saudi Female Business Leaders
Peter Donnelly
08 March ,2021
Forty-seven percent of Saudi female leaders do not expect COVID-19 to slow down progress on diversity and inclusion, a new survey revealed, while around one-in-three are still unsure about the pandemic's impact on progress.
Conducted last year, KPMG's Female Leaders Outlook 2020, surveyed 675 female leaders from 52 countries around the world, including 25 from Saudi Arabia. The report explored corporate gender equality and inclusive leadership.
In the survey, female leaders cited several key steps that can be taken to turn the COVID-19 crisis into an opportunity for women. Using remote work to bring more women into the work force was noted as a key area of opportunity, and 23 percent of Saudi female leaders, double the global figure, saw quotas for female leadership as a factor for future success.
The report found 66 percent of female leaders in the Kingdom, and more than half (58 percent) of global respondents, remain confident about their companies' growth prospects over the next three years.
Eighty-one percent of female leaders in Saudi Arabia stated that their company's digital transformation projects had accelerated during the COVID-19 crisis.
"New technology and innovation will be the driver for growth. Hence, it is a good time for female leaders to become involved and shape the future," said Kholoud Mousa, a partner and head of inclusion and diversity at KPMG.
The survey also revealed that 73 percent of respondents believe that females are likely to be their successor in the Kingdom, versus 53 percent internationally. A fact that could indicate the positive future for gender equality in the Saudi workforce.
"Looking ahead, the survey shows that Saudi female leaders have clearly defined objectives for their companies and are keenly aware of the present and future challenges." Mousa concluded.
https://english.alarabiya.net/News/gulf/2021/03/08/Inclusion-progress-unaffected-by-COVID-19-Saudi-female-business-lead
--------
Saudi Arabia's Ministry of Culture achieves workplace gender balance
09 March ,2021
Ismaeel Naar
Saudi Arabia's Ministry of Culture said it has achieved a gender balance of 50 percent in the workplace with many women holding key roles.
According to an interview given to Asharq al-Awsat, Dur Kattan, the General Director of Communication and Media at the Ministry of Culture, said the ministry's mission of women empowerment is in tandem with the Kingdom's ambitious Vision 2030 program.
Vision 2030 seeks to "empower everyone; men and women. I am lucky to live in these supportive, inspiring and motivational circumstances, with men and women of my generation," Kattan was quoted as saying by Asharq al-Aswat's sister English flagship newspaper Arab News.
In a statement, the Ministry of Culture said that the latest figures showed that women make up 35 percent of the workforce in the Kingdom, with 38 percent of women making up the public sector and 32 percent of the private one.
Women also hold the top and key roles at the Ministry of Culture, with the likes of Dr. Sumaya Al-Sulaiman, CEO of the Architecture and Design Commission; Noha Qattan, Executive Director of National Partnerships and Development at Ministry of Culture; Dina Amin, CEO of the Visual Arts Commission; Dur Kattan, General Director of Communication and Media at the Ministry of Culture; and Mayada Badr, CEO of the Culinary Arts Authority.
"I think that women empowerment is very important," Al-Sulaiman was quoted as saying by Arab News. "Women must have their space and voice and disseminate their own culture, as individuals or as members of the female community, and women have an influential presence in the Saudi cultural scene."
https://english.alarabiya.net/features/2021/03/09/Saudi-women-Saudi-Arabia-s-Ministry-of-Culture-achieves-workplace-gender-balance
--------
Around 1,000 Women Gather In Istanbul to Protest against Femicides
09 March 2021
Around 1,000 women gathered near Istanbul's Taksim Square on Monday (March 8) protesting what they see as a lack of action by authorities to prevent and punish violence against women.
The protesters, mostly women, carried purple flags with female signs and wore purple masks reading "we will win our freedom".
The women gathered on a main street after police closed off the entrances to Taksim Square on International Women's Day.
Police stood with their arms linked at the end of the street, blocking entry to the square while behind them stood fences, police in riot gear and water cannon trucks.
The femicide rate roughly doubled between 2011 and 2019, according to a group that monitors murders of women, which also said that so far in 2021, 51 women have been murdered and another 26 have died under suspicious circumstances.
Turkey does not keep official statistics on femicide.
The protester around Taksim chanted "femicide is political" and "the life is ours, the choice is ours, the streets are ours, you can keep your family."
https://www.presstv.com/Detail/2021/03/09/646866/Around-1,000-women-gather-in-Istanbul-to-protest-against-femicides
--------
Israeli occupation exacerbating COVID-19 effects on Palestinian women: UN
08 March 2021
UN Humanitarian Coordinator for the occupied Palestinian territory Lynn Hastings says the effects of COVID-19 pandemic on the Palestinian women have worsened amid Israeli violence across the occupied lands.
On the occasion of the International Women's Day on Monday, Hastings in a statement censured rights violations against Palestinians, women in particular, the official Wafa news agency reported.
"While this year's focus is on Women in Leadership, our commitment must be to all Palestinian women, including those with disabilities, in marginalized and rural communities, refugee camps, Area C, Hebron-H2, and in Gaza," the statement read.
"The United Nations affirms its commitment to continue to work with the Palestinian people and government, and our partners, to combat discrimination and violence, advance human rights, and accelerate progress for girls and women everywhere."
In February, Hastings urged Israel to allow humanitarian agencies to provide shelter, food and water to the vulnerable Palestinian communities living in Area C, which accounts for more than 60 percent of the occupied West Bank, and forms a significant part of a future Palestine state under the so-called two-state solution.
She also called on the regime to immediately halt its razing of Palestinian homes in the West Bank.
Israeli Prime Minister Benjamin Netanyahu's plan for grabbing a huge swathe of the West Bank has left numerous Palestinian women and children homeless.
In addition to that, there has been a surge in cases of violence against the Palestinian women by Israeli forces since the pandemic broke out last year.
Several Palestinian women and minors were among those either killed or imprisoned by Israeli forces over the past few months. Human rights organizations have time and again censured the Tel Aviv regime for killing Palestinians with intentional lethal force and without justification in the West Bank.
Elsewhere in the statement, the UN official called on the Ramallah-based Palestinian Authority to increase participation of female candidates in the upcoming Palestinian elections.
"Gender equality remains one of the most pressing challenges of our time as it is only with gender equality that we all thrive."
https://www.presstv.com/Detail/2021/03/08/646853/UN-Palestinian-women
--------
Pakistani women protest 'patriarchy pandemic'
08.03.2021
Farah Bahgat
Mask-wearing protesters marched in Islamabad, Lahore and Karachi on the International Women's Day
to demand equal rights for women, Pakistani media reported on Monday. The organizers made it mandatory for protesters to maintain social distance during the coronavirus pandemic. They also encouraged protesters to take their demands to social media, according to the Pakistani newspaper DAWN.
The rallies come after a 2020 march was attacked.
'A feminist celebration'
Some women marched wearing the traditional Pakistani outfit Salwar Kameez, and others hung dresses on clothing lines across the street to symbolize domestic abuse.
A Twitter user posted a video of the clothing.
The women marching also held colorful banners to demonstrate their demands. The organizers of the rally in Islamabad shared images of the banners, with the post reading: "We are reclaiming our city."
The Women Democratic Front, a coalition of women's rights groups, shared a video showing women dancing during the rallies, describing the event as "a feminist celebration that no one will ever forget."
Battling the 'patriarchy pandemic'
Women in Pakistan report sexual harassment and injustice. The Aurat March (Women's March) in Lahore has described the 2021 rallies' as a protest against the "patriarchy pandemic."
Protesters are demanding an increase in the health care allocation in next year's fiscal budget and transparency on how this increase will reach women and transgender communities.
They also call for access to vaccination regardless of gender or ethnic background and putting an end to privatizing the health care system.
Other demands include recognizing denial of contraception by family members as domestic violence and subsidizing menstrual products.
Protesters accused of being 'un-Islamic'
Conservative and right-wing groups have spoke out against the rallies.
A few days before the march, the hashtag #ForeignFundedAuratMarch was trending on Twitter as thousands of users took to the social networking platform to bash the protests.
Some users claimed that the activists organizing the protests were receiving funding from foreign nations to "corrupt Pakistani women." Others said Islam already respected women and rallies would "spread immortality."
Pakistan is one of the world's most dangerous countries for women. Women experience various types of violence including sexual assault, murder and abduction. The first Aurat March was held in Karachi in 2018, but the rallies have since spread to all major cities, according to the DPA news agency.
Islamists oppose feminist slogans, including "my body, my choice," as such attitudes contradict a fundamentalist belief that humans do not have autonomy over their bodies.
Despite online insults, the situation did not escalate the way it did last year when Islamists launched counter protests and stoned the women's march, injuring three.
https://www.dw.com/en/pakistani-women-protest-patriarchy-pandemic/a-56808462
--------
Islam Guarantees Women's Rights: Egypt's Mufti
March 08, 2021
Allam said that Islam considers women a basic partner in construction and development as they represent half of the society.
Allam's remarks came in a speech on the occasion of International Women's Day.
Islam guaranteed the women's rights in inheritance, he said, adding that it also honored the mother three times more than the father.
https://iqna.ir/en/news/3474194/islam-guarantees-women%E2%80%99s-rights-egypt%E2%80%99s-mufti-%C2%A0
--------
Ayatollah Khamenei Acclaims Women for Spectacular Role in Iran
March, 09, 2021
TEHRAN (Tasnim) – Leader of the Islamic Revolution Ayatollah Seyed Ali Khamenei applauded Iranian women for their stellar presence in various fields since the victory of the Islamic Revolution, saying women martyred, injured or imprisoned in the war are at the "summit of glory".
In a message to a national congress held in commemoration of female martyrs, Ayatollah Khamenei praised the Iranian women who have been martyred, handicapped or imprisoned during the Sacred Defense for displaying one of the major pinnacles of of the Islamic Revolution and the Islamic Republic's glory.
The Leader also highlighted the faith, devotion and courage that Iranian women have presented in various difficult arenas, including their enthusiastic presence in the demonstrations leading to the 1979 Revolution, the Sacred Defense in the 1980s, and their active presence in the fields of science, technology, research, literature and arts.
Highlighting the strong performance of Iranian women in the social and political arenas and in managerial posts, Ayatollah Khamenei said their devotion to the healthcare programs and their services amid the treacherous conditions after the coronavirus pandemic signify the promotion of Iranian women, which has been achieved thanks to the Islamic establishment and Islamic values.
In remarks at a videoconference in February, Ayatollah Khamenei denounced the Western lifestyle and viewpoint on women and highlighting Islam's respect for women's dignity and their key role in the families.
From the viewpoint of Islam, women and men are equal when it comes to divine and humanitarian values, the Leader added, stressing, "We are proud of Islam's view, and are diametrically opposed to the West's view on women and lifestyle."
https://www.tasnimnews.com/en/news/2021/03/09/2466980/ayatollah-khamenei-acclaims-women-for-spectacular-role-in-iran
--------
VFS Global switches to an all-female staff on Women's Day
March 09, 2021
To commemorate women for their resilience and their contribution in building a sustainable world, VFS Global operations at the Al-Hada Visa Application Center in Riyadh were managed by an all-female staff on International Women's Day.
As part of the initiative, a women-only team handled visa applications for 28 countries including Canada, the UK and countries falling under the Schengen zone. In addition, female team members took control of security, operated control rooms as well as transported passports to respective embassies or missions.
Sumanth Kapoor, business head — Saudi Arabia and Bahrain, VFS Global, said: "VFS Global is proud to support International Women's Day.
We are having an all-female work day at Al-Hada center to honor the social, economic and cultural achievements of women in Saudi Arabia and across the world.
The day also marks a call to action for accelerating women's equality, so we are committing to empowering our teams with actionable steps for personal, professional and organizational success in the Kingdom and beyond."
In line with Saudi Vision 2030 goals for women's empowerment, VFS Global has enhanced its inclusion and diversity framework.
Its efforts have culminated in 40 percent of its existing workforce in Saudi Arabia being female, 90 percent of which are Saudi nationals.
Other female staff members belong to the Philippines, Ethiopia, India, Pakistan, Bangladesh, Sri Lanka, Kyrgyzstan, Morocco, Palestine and Yemen.
Worldwide, VFS Global has a ratio of 58 percent women across all its operations in more than 140 countries.
VFS Global is the world's largest outsourcing and technology services specialist for governments and diplomatic missions worldwide. With 3,490 application centers, operations in 143 countries across five continents and more than 227 million applications processed (since inception in 2001), VFS Global is the trusted partner of 64 client governments.
The company manages non-judgmental and administrative tasks related to applications for visa, passport and consular services for its client governments, enabling them to focus entirely on the critical task of assessment.
https://www.arabnews.com/node/1822181/corporate-news
--------
UK politicians highlight Iran's 'appalling' treatment of women
CHRISTOPHER HAMILL-STEWART
March 08, 2021
LONDON: British parliamentarians have denounced Iran's "appalling" treatment of women on International Women's Day, and urged their government and European counterparts to take a tougher stance against Tehran.
At an online event on Monday hosted by the National Council of Resistance of Iran (NCRI) and attended by Arab News, politicians from the UK's House of Commons and House of Lords — most of them members of the British Committee for Iran Freedom — said women in Iran live as second-class citizens under a system of gender apartheid.
"When I look at what the women of Iran have had to endure in terms of their rights, their health, their roles in society in general, I realize how limited their rights are and how brave they are when they object," said Amber Rudd, an MP and former Cabinet minister.
"In Iran, women have to endure a religious regime that gives them few rights. They don't have the freedom to choose how to live their life, to the law, or to welfare benefits to survive."
She praised the tenacity and courage of Iranian women for the central role they have played in overtly and covertly resisting the regime.
"In Iran, it's so much more difficult to challenge the regime — difficult, illegal and above all dangerous. But it's fascinating to see how the women of Iran do fight back," Rudd added.
Invoking the motto of International Women's Day 2021, she said Iranian women "choose to challenge."
Conservative MP Matthew Offord said he believes "women in Iran deserve support and greater international recognition as they take on and challenge the brutal theocracy."
He added: "This is a regime that treats half of its population, the women, in such an appalling way by depriving them not only of their fundamental right to freedom, but also their dignity. It's not a regime that can be trusted."
The politicians had a clear message for the British government: Stand up to Tehran, and do not tolerate the human rights abuses that have been rampant since the Islamic Republic's inception.
They highlighted various egregious examples of abuses against women committed by Tehran — but the case of Zahra Esmaili, they said, stood out for its cruelty.
Esmaili, a mother of two, was sentenced to death after pleading guilty to murdering her physically and sexually abusive husband — a senior intelligence member.
She took the blame for her daughter, who it is widely believed shot him as he was assaulting her.
Esmaili died of a heart attack in February after witnessing 16 hangings before her own. Security forces, her lawyer said, hung her body anyway.
Maryam Rajavi, head of the NCRI, said Esmaili's case is shocking but not surprising. "The number of women executed during (President Hassan) Rouhani's term has reached 114, making Iran the world record holder in executing women," she added.
"The regime wants to preserve its rule through repression. However, Iranian women play critical roles in challenging the regime and pushing for its overthrow. Women are Tehran's prime victims, and they therefore have greater motivation to end this regime."
https://www.arabnews.com/node/1822131/world
--------
Vision 2030 Puts Saudi Women in the Driver's Seat
NOOR NUGALI & LAMA ALHAMAWI
March 08, 2021
RIYADH: As we mark International Women's Day, we see the new highs Saudi women have soared to since the launch of Vision 2030 in the Kingdom.
Reforms have changed the narrative surrounding women's empowerment from inclusivity and equality to notability and distinction. Women's accomplishments as part of Vision 2030 have set the stage for the further success and achievement of young female leaders in the Kingdom.
The goals of Saudi women are no longer equality or equal opportunity, but rather surpassing their counterparts in ideology, accomplishments and innovation across all sectors. In doing so, they have paved the way for a young and determined generation of future female leaders. These innovative accomplishments are all due to the stepping stones laid out by Vision 2030's extensive social reforms for women.
Now, Saudi women are ambassadors, general managers, directors of private entities, government spokespersons and more. Their voices are now heard wide and clear across the world.
As of February 2021, women are earning ranks in the Kingdom's armed forces and holding positions of leadership, including as sergeants commanding teams of soldiers in the Saudi Arabian Army, Royal Saudi Air Defense, Royal Saudi Navy, Royal Saudi Strategic Missile Force and Armed Forces Medical Services.
It is simply no longer the aim of Saudi women to hope for inclusivity in society and the workplace. The new goals set on the horizon are leadership, direction and making an impact on the future of the Kingdom, whether through financial growth, social reform, or paving the way for new generations of women to succeed.
Vision 2030's initiatives and reforms have not only affected the careers of women, but also their social lives — amplifying voices that were not always able to be heard. Legal reforms have been amended by Vision 2030 to ensure the rights of divorced women. An alimony fund was created to support women and their children during court proceedings, and women are now able to enter judicial departments independently without the past restriction of having a guardian present. In the past, judgments meant women had to return back to their homes without any objections, but since Vision 2030, these regulations are a literal thing of the past — a historic blimp in the bright future ahead.
It is no exaggeration to say that when Crown Prince Mohammed bin Salman was appointed in his position in 2017, promises were made and delivered.
Women are involved in the workforce, driving on the roads and are more independent, particularly with the relaxing of the guardianship law last year. Tools such as the sexual harassment law were put in place to ensure their safety, and they found complete support from the government in facilitating their ambitions, including being appointed to high positions.
In July 2020, under a royal decree by King Salman, 13 women were appointed to serve on the Saudi Human Rights Commission, making half of the commission female. This decision gave women a louder voice and a foundation through which to make an impact in the Kingdom.
Women are now a driving force in growing the Kingdom's alternative economic resources, and over the past decade there has been a surge in the number of female entrepreneurs, business owners and CEOs.
Dr. Maliha Hashmi, executive director for the health and wellbeing sector of the NEOM megacity project, is a young female health leader in the region. She said that Vision 2030 has created the opportunity for women to build new roles and transform older expectations in a positive way.
"Through Vision 2030, social acceptance, and most of all, the continuous support of the government, we'll see a balanced leadership, in both the private and public sectors, represented by both men and women. Plus, I'm very optimistic that we'll witness in the near future more women in ministerial and international representation," she said.
"Under the visionary leadership of Crown Prince Mohammed bin Salman, Saudi Arabia has taken a giant step forward in empowering its women. While the world knows and talks about women drivers on Saudi roads, there's more to this socio-economic and cultural change than meets the eye," Hashmi, a Harvard doctorate degree holder, told Arab News.
"More high-tech startups can now be owned by women. There are now female diplomats in the GCC. I am super excited that this started in Saudi Arabia with Princess Reema bint Bandar as the first Saudi female ambassador. I am also honored to represent NEOM as one of its leading female executives. I hope this passion within me for this amazing project is contagious and is an encouragement for other young women to join, and that I can serve as a great role model for them."
Vision 2030 has changed the dynamic of the Kingdom and not only opened it to the world, but also to many Saudis.
Women from the Kingdom are now seen traveling around the world and exploring new cultures without the obligatory presence of a male guardian, due to a decree allowing women to obtain their own passports and travel over the age of 21 without a male guardian.
Vision 2030 gave women the right to drive, planting the seeds that led to the emergence of the first professional female racing driver, Reema Al-Juffali. The reforms also created equal opportunity in science, and pushed women scientists into the limelight, such as Nouf Al-Numair, a "DNA decoder" who researches the early detection of emerging diseases through gene mutation. This is only a glimpse into the world of achievements female leaders in Saudi Arabia have created as a result of empowerment in the Kingdom.
It is evident that the fast changes led by Crown Prince Mohammed bin Salman have also had a global impact. For the second year in a row, the "Women, Business and the Law 2021" report by the World Bank Group listed Saudi Arabia as one of the top countries for economic inclusion and women's reform.
One woman who has benefited from the changes is Noura Al-Dossary. Orphaned at a young age and divorced with one daughter, Al-Dossary was in a predicament. Her sister and her brother-in-law helped her, but she soon realized she had to support both herself and her daughter financially.
"Vision 2030 opened doors for me that I thought were bolted shut," she told Arab News. Coming from a conservative background, and with limited education, she ventured into various workplaces, and soon found work at a small college. However, she was unsatisfied with the pay, the work atmosphere and the lack of insurance and benefits. But an opportunity soon presented itself in a laundry department at a five-star hotel.
She was attentive to detail, eager to learn and grateful for the opportunity. "I was exposed to a different world. I met people from diverse nationalities, mixed with the opposite gender and quickly learned English on the job — something I never dreamed of."
Al-Dossary's workplace enrolled her in courses to not only further her career, but also her character. "I felt invested in it," she said, a sentiment that many Saudi women share. "People tell me: 'Oh, but you work in laundry.' But let me tell you something: I'm proud of myself."
There are many women like Al-Dossary who have succeeded in their own right. They may not appear in the headlines, but they are a vital part of Saudi society.
"I'm able to financially support my family, have insurance and benefits, and I bought a home," said Al-Dossary. "None of this would have been possible without Vision 2030. I am independent and I finally found the support I needed to realize my dreams."
https://www.arabnews.com/node/1821646/saudi-arabia
--------
URL: https://www.newageislam.com/islam-women-feminism/science-graduate-naaz-fatima-be/d/124499
New Age Islam, Islam Online, Islamic Website, African Muslim News, Arab World News, South Asia News, Indian Muslim News, World Muslim News, Women in Islam, Islamic Feminism, Arab Women, Women In Arab, Islamophobia in America, Muslim Women in West, Islam Women and Feminism