New Age Islam News Bureau
16 September 2020
• Egyptian Role Model Sarah Essam Raises the Bar for Arab Female Footballers
• Arwa Beig, Dubai Girl Does Makeovers for Women in The Frontline Of COVID-19 Pandemic
• Men and Women in Saudi Arabia Private Sector Must Be Paid Equally: Ministry
• Pregnant Muslim Woman Attacked in Sydney Cafe Feared She Would Be Killed, Court Hears
• Afghanistan Secures A Coveted Seat at The UN Women's Commission
Compiled by New Age Islam News Bureau
URL: https://www.newageislam.com/islam-women-feminism/love-jihad-sit-formed-probe/d/122866
--------
Love Jihad: SIT Formed to Probe Cases of Interfaith Marriages in Kanpur, India
Haidar Naqvi
Sep 16, 2020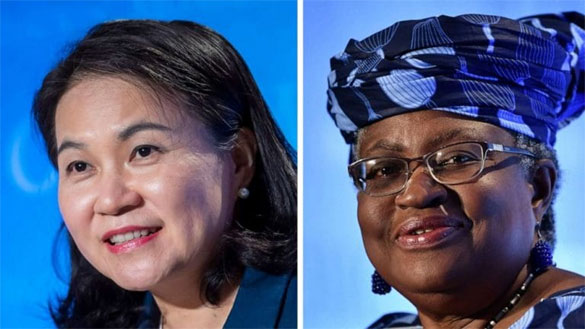 The SIT is collecting details from the police stations from where the cases were reported. (Representational Photo/HT)
------
The Uttar Pradesh police have formed a nine-member Special Investigation Team (SIT) to probe cases of interfaith marriages in Kanpur, inspector general Mohit Agarwal said. Agarwal said the SIT has been given 10 days to complete the probe after a woman's family claimed she was a victim of 'love jihad'.
Radical Hindu groups have popularised the term 'love jihad', which they use to describe what they believe is an organised conspiracy of Muslim men to trick Hindu women into marriages. In February, junior home minister G Kishan Reddy told Parliament the term 'love jihad' is not defined under the laws and no such case has been reported by any central agency.
The SIT probe has been ordered even as the women recorded her statement in Delhi's Tis Hazari court, saying she married a Muslim on her own volition. The case fell flat but the Vishwa Hindu Parishad (VHP) joined the family in staging a demonstration in Kidwai Nagar alleging a pattern in five interfaith marriages. As of now, the SIT has 15 such cases to look into.
"There is a new case every day; the investigation clearly cannot be completed in 10 days. It will need more time," said Kanpur (South) police superintendent Deepak Bhuker.
Also Read: 'Amity in troubled times': Muslim couple marries off Hindu daughter in temple ceremony
Circle officer Vikas Pandey will lead the SIT and look into the 15 cases of interreligious marriage. "The investigation entails collecting information on couples, recording the statements of their family members, checking call records of Muslim youths, their bank account statements," said Pandey.
Agarwal said apart from tracing any links between the Muslims involved in such cases, the probe team would explore the conspiracy part and look if they were getting overseas funding. He added a group of people recently met him seeking this probe.
The SIT is collecting details from the police stations from where the cases were reported. It is also gathering information on where and how these couples met, did the Muslim men hide their real identities, and were any middlemen involved. The team is also collecting details of friends and relatives of the Muslim men.
The SIT is also pursuing the case of a man who faked his identity and allegedly abused a minor after renting a room in her house.
Station house officer Kunj Bihari Mishra said the man has been arrested on charges of rape. Police said they have recovered two Aadhaar cards, one in his original name and the other based on the fake identity, from him. The girl, in her statement before a local court, has maintained she was duped.
Deen Dayal Gaur, a local VHP functionary, said they met Agarwal and sought the probe because they felt these cases were not merely about love but more sinister. "They are a result of a well-hatched conspiracy to target the Hindu girls; most of them are minor as per our inputs," he said.
"We demand a comprehensive probe to expose this conspiracy and funding from overseas. Love does not see caste and religion but as it is turning out there is a pattern, which would lead to communal disharmony."
https://www.hindustantimes.com/cities/sit-formed-to-probe-cases-of-interfaith-marriages-in-kanpur/story-aXZD04aH4DKAShSynu6YyL.html
--------
Egyptian Role Model Sarah Essam Raises the Bar for Arab Female Footballers
September 15, 2020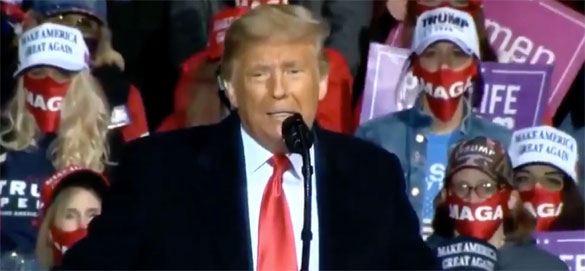 With the coronavirus pandemic still ongoing, Sarah is looking forward to return to the pitch. (Supplied)
-----
DUBAI: For Sarah Essam, the only female Arab footballer playing professionally in a European league, the long wait to score her next goal is almost over.
The Egyptian forward has not taken part in a competitive match in the English FA Women's Premier League (North) since the Covid-19 pandemic brought all sporting fixtures to a halt in March, and she is now itching to get back onto the pitch. On Sunday, Sept. 20, 2020, she will be looking to pick up the form that has made her one of Stoke City Ladies' top scorers when they take on Sheffield in match day 1.
And training remotely has been tough, she admits.
"We had twice-a-week meetings and we use to train together on Zoom," the 21-year-old Essam said. "They gave us a lot of workouts and we would record our numbers and stats and send them back. It's been a very long pre-season. We've been training since Covid happened in March and we then started the pre-season proper on Aug. 10."
"When they decided that we were going to come back to training on the pitch there were a lot of letters that we had to sign and we had to take part in track and trace, every training session," she added.
Essam moved to the UK in 2017 to study engineering at the University of Derby, and in her own words went "knocking on the doors" of clubs that would consider taking her on. There were several interested parties but it was Stoke that gave her her big break. And they did not regret it as she went on to become the team's top scorer two years ago.
It's a long way from the days she would stay up late to watch UEFA Champions League action and play street football with her brother and his friends.
"The most important thing for me was to work hard every day and keep improving, and learn from my mistakes," Essam, who started her career at Wadi Degla club, said. "This is something that I always do and hopefully I can keep doing well with the club, giving more and learning more about English football. Who knows, maybe I can get another challenge in the future. I've got other offers and I'm still considering them. I always like to take a step up in my career, I don't like to stay where I am. I always like to find new challenges and new ambitions."
As a 16-year-old, Essam suffered a major disappointment when she was dropped from the Egyptian national team ahead on the eve of 2016 Africa Women Cup of Nations in Cameroon. The Confederation of African Football (CAF) member team has barely played since, but she remains hopeful of representing her country in the coming years.
"I've heard that it's been brought back," said Essam. "We haven't participated in anything since 2016, so I'm very optimistic for the upcoming period regarding women's football because as you can see CAF's strategy is very good regarding women's football in Africa. They've held meetings for member countries as well and I was one of the lucky players invited. So I'm happy and optimistic that I can be successful with the national team as well."
Her outspoken views on sporting and cultural issues has made her a prominent female voice in her country and FIFA's official website ran an interview with her in April in which she recalled the sacrifices she has taken to follow her dream of becoming a professional footballer.
Interest in women's football has exploded over the last two decades. The last two World Cups, in Canada in 2015 and France last year, have been hugely successful and elevated the women's game to new levels. Sadly, no Arab nation, including Essam's Egypt, are expected to qualify for the 2023 edition taking place in Australia and New Zealand.
"The World Cup has been growing massively, and that is great for women's football," she said. "Football associations should believe in the women's game, because some countries have the talent, girls that are very passionate about football, who want to represent their countries and do something positive. We have to learn from other countries, we have to look up to Brazil and England, where they have new rules that girls must get paid as much as men for the national team, because both are representing their country. There is no difference. We should take the next step and it's time to make us look better in women's football, and all sports as well."
For now, Essam is focused on Stoke City and the next steps of her career in Europe. There are no immediate plans to return to the Middle East yet as a player or in another capacity in the game.
"I haven't really thought about playing or coaching in the Middle East, I have ambitions now that I am planning to achieve," she said. "Who knows, maybe when I retire, I will decide to focus on my engineering job, all I'm focusing on right now is to take steps one, two, three of my plan. At the moment these points don't include playing in the Middle East in the future because I want to step up and the Middle East doesn't have professionalism like European countries."
"I want to do what's best for me," Essam added. "I hope that we become more like European football and improve in the future, but I don't think it's going to be soon because we're still starting out. It's good that many Arab countries have started women's leagues but there's still a long way to go."
Essam's profile has spiked in recent years. She took part in commentary duties for the BBC during the 2019 FIFA Women's World Cup and the men's AFC Africa Cup of Nations the same year.
In her native Egypt, she has been, alongside other superstars from the world of entertainment, one of the faces of a high-end campaign for a women's brand, and she has lent her voice to CAF campaigns against domestic violence in Africa. Essam also has a growing following on Twitter (13.1K) and Instagram (16.5k) and appreciates the importance that social media plays today, especially in setting an example for aspiring young footballers.
"I'm the type of person who was very low key [on social media] before I played in the UK," she said. "Even now I still don't share everything. But sometimes I have to, and I feel good when I share things that may inspire some girls. I don't give it 100 percent attention because not everything is for social media, but I do enjoy interacting with young girls because I remember how I was at their age and I wanted just any positive signs or any support from someone who plays abroad."
Esaam may not have set out to be a role model, but she has become one. Indeed, many now call her the Egyptian Queen, a nod to her countryman Mohamed Salah, who has become one of the world's finest players since joining reigning English Premier League champions Liverpool in 2017.
On Saturday Saleh scored a hat trick as Liverpool beat Leeds United 4-3 in their opening fixture of the 2020-2021 season.
After the longest of waits, don't bet against Essam doing the same this weekend.
https://www.arabnews.com/node/1734916/sport
--------
Arwa Beig, Dubai Girl Does Makeovers for Women in The Frontline Of COVID-19 Pandemic
September 15, 2020
Roudha Mejren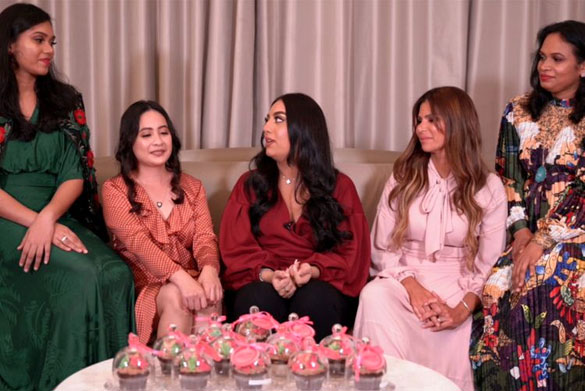 Arwa Beig (centre) with some frontline health care workers.
Image Credit: Supplied
------
Dubai: A young UAE resident has launched an initiative to give back to the community and spread a smile across people's faces.
Arwa Beig, an Indian American living in Dubai, turns 20 on September 16. Instead of throwing a birthday party to celebrate with her friends, she decided to launch #ArwasBeautyBelief, where the young girl gives beautiful makeovers to women on the frontline who have dedicated themselves to saving lives during the COVID-19 pandemic.
Beig took a make-up course at the Glauca Rossi College of London in 2019. Her initiative combines her love for beauty with the ability to make women feel celebrated and empowered through these makeovers.
The young girl's journey began when her mother, Zoha Beig, was diagnosed with cervical cancer. Arwa was 17 years old then. When she saw how uplifted her mother felt after getting her make-up done right after chemotherapy, she understood the power that a little makeover can do to make someone smile.
"In today's day and age, doctors and nurses are the true living heroes. They work timelessly and selflessly helping others. I want to celebrate them," says Beig. She was able to get in touch with a few health care frontline workers to give them a total beauty makeover and make them feel special for a day.
Health care workers elated
Dr. Kadambari Ramani from Aster Clinic Dubai was one of the several women who participated in the makeover initiative. She says, "It was art, with a purpose, executed amazingly well, and steeped in your love and passion for it. The makeover was so gorgeously done that I felt like I jumped right out of a fairy tale."
The women were then treated to a luxurious dinner. Nurse Ivy Blanco Hortilano from Aster Clinic Dubai said, "This is the first time in 4 years of being in Dubai, that I felt special and appreciated for what I'm doing as a Nurse. The day that [Arwa Beig] invited us was a magical and memorable moment for me."
Beig also gifted each woman with an open ticket to their home country to be able to see their loved ones that they have been away from during this pandemic.
Dreams of growth
Arwa's Beauty Beliefs initiative will continue to inspire Beig every day and she dreams to empower women and grow her initiative to be an added value to the community of beauty.
Currently, Beig is in her second year of university studying Business management and marketing in a UK university while taking her classes online in Dubai. She tells Gulf News, "I want to keep this initiative going every month. For October, I would like to find people who have recovered from COVID-19 and give them a makeover as well. I hope to make this a monthly initiative."
https://gulfnews.com/uae/watch-dubai-girl-does-makeovers-for-women-in-the-frontline-of-covid-19-pandemic-1.73870507
--------
Men And Women In Saudi Arabia Private Sector Must Be Paid Equally: Ministry
Tamara Abueish
16 September 2020
Gender discrimination in the salaries of private sector employees in Saudi Arabia is not allowed, the Kingdom's Ministry of Human Resources and Social Development said on Monday.
"It is forbidden for an employer in the private sector to discriminate between workers on the basis of gender, age, or disability with regard to working conditions while hiring them," the ministry said.
For all the latest headlines follow our Google News channel online or via the app.
The decision will ensure that job opportunities will be more readily available to Saudi Arabian women, according to the ministry.
Boosting female employment is a key pillar of Saudi Arabia's ambitious Vision 2030 plan for economic diversification.
Over the last four years, the rate of female unemployment in the Kingdom decreased by 13.9 percent.
In the first quarter of 2020 alone, the female unemployment rate of Saudi Arabian citizens dropped by 2.7 percent to 28.2 percent from the last quarter in 2019.
The Kingdom aims to provide jobs for around 1 million Saudi Arabian women in the next decade as part of its Vision 2030 reform plan, Mishaal al-Balawi, an official at the Permanent Mission of Saudi Arabia to the United Nations in Geneva, said in July.
"The Saudi Vision 2030 and the National Transformation Program 2020 have put women empowerment among their most important priorities," al-Balawi said.
https://english.alarabiya.net/en/News/gulf/2020/09/16/Men-and-women-in-Saudi-Arabia-private-sector-must-be-paid-equally-Ministry
--------
Pregnant Muslim Woman Attacked in Sydney Cafe Feared She Would Be Killed, Court Hears
15 Sep 2020
A heavily pregnant Muslim woman viciously attacked by a stranger at a Sydney cafe feared she would be killed if others did not intervene, a court has heard.
Rana Elasmar, 32, was 38 weeks' pregnant when Stipe "Steven" Lozina approached her, punched her several times and then stomped on her head at Bay Vista in Parramatta in November 2019.
Elasmar told the Parramatta district court on Tuesday she deliberately turned her abdomen away from her attacker and prayed for God to protect her child.
"If nobody intervened, I could have been killed," she said at Lozina's sentencing hearing. "I remember thinking – hit my head as long as you don't touch my baby."
Elasmar, who was wearing a hijab at the time, said the 44-year-old man first asked for money before assaulting her and yelling "you Muslims wrecked my mum".
"No woman should excuse a man of such behaviour – it is our right to decide what do with our bodies," she said. "Islamophobia needs to end. Violence against women needs to stop."
Following the "vicious and unprovoked" attack, Elasmar, who was badly bruised, could not chew her food and suffered lingering migraines and headaches.
Lozina, who appeared before Judge Christopher Craigie without legal representation on Tuesday said he attacked Elasmar because she did not give him money.
He then engaged in a bizarre exchange with the crown prosecutor, Sara Gul, first asking if she was Filipino, calling her "dumb" and refusing to answer several direct questions about whether he hated Muslims.
"I don't hate them," Lozina eventually said. "But I don't get on with them. I have no business with them."
The 44-year-old said he was a "chronic paranoid schizophrenic" and that he felt remorseful for what happened. "I belong in a hospital," he told the court.
Gul told the court Lozina had also been convicted of verbally abusing two Muslim women at a shopping centre six weeks before his assault of Elasmar. The judge said the attack was "wicked and deplorable" and that the matter was "one of the more difficult cases" he had faced in a long time.
"You have no lawyer, you are obviously unwell, and committed a very serious offence, which rightfully appals people," Craigie said.
Lozina, who pleaded guilty in June to assault occasioning actual bodily harm, is scheduled to next face court on 1 October after Tuesday's hearing was adjourned.
https://www.theguardian.com/australia-news/2020/sep/15/pregnant-muslim-woman-attacked-in-sydney-cafe-feared-she-would-be-killed-court-hears
--------
Afghanistan secures a coveted seat at the UN women's commission
16 Sep 2020
Afghanistan has secured a seat at the United Nations Commission on the Status of Women (CSW) for the first time in its history, the South Asian country's Permanent Mission to the UN announced on Tuesday.
Afghanistan received 39 votes to find a place at the prestigious body, which is dedicated to the promotion of gender equality and the empowerment of women globally. India also secured a seat.
China was also a contender but failed to secure enough votes. The term will last from 2021 until 2025.
Afghanistan's representative to the UN, Adela Raz, said winning the seat was of "critical importance".
Sahraa Karimi, a filmmaker and director of the country's Afghan Film directorate, praised Raz's efforts in winning the seat, adding that: "Afghan women have reached a state where they no longer need to be handed something, they earn it through their own worth.
"The position she [Raz] has won is very important, God willing she will be able to use this opportunity to further highlight the issues of Afghan women, to increase their visibility at a time when we are in the peace negotiations and we need to defend our rights," Karimi told Al Jazeera.
A spokesman for Afghan President Ashraf Ghani said winning a seat on the prestigious commission "means a lot to us".
"Afghan women are not only reshaping the future of Afghanistan and their meaningful role but also will demonstrate their potential globally," Sediq Sediqqi told Al Jazeera.
"Of course, they can defend universal rights of women, but, for sure, firstly they will champion for the women of Afghanistan. This is yet another reminder to the world that our society is being run by women now."
The issue of women's rights in Afghanistan is significant in negotiations between the current Afghan government and the Taliban aimed at bringing an end to conflict in the country.
"While Afghan women are being underestimated and their rights are in on the edge and there is a fear of [those rights] being compromised during peace negotiations, I highly appreciate the appointment of Adela Raz this important position. This will pave the way for her to advocate more efficiently for Afghan women and their rights," Shkula Zadran, Afghanistan's youth representative to UN, told Al Jazeera.
The so-called intra-Afghan talks being held in the Qatari capital, Doha, come more than six months after the United States and the Taliban signed an agreement to end the 19-year war.
That deal called for the withdrawal of American troops from the country in exchange for a security guarantee from the Taliban, which has waged an armed rebellion since 2001 when it was removed from power in a US-led invasion.
Many Afghan women have shown concern that a US troop withdrawal and the re-emergence of the Taliban in Afghan politics could thwart their efforts to secure more rights for women.
During their six-year reign from 1996 to 2001, the Taliban imposed measures to limit women's rights, banning girls education and employment. But last year, a Taliban official told Al Jazeera that the group would strike a "moderate tone" on women's issues. "It is a privilege for an Afghan woman to win the highest votes. I am proud of Adela," Zakia Wardak, Consular General of Afghanistan in Mumbai, told Al Jazeera.
"We need strong women to represent Afghan women, to show that we, the women of Afghanistan, can be the best political figures, great entrepreneurs, the best housewives, teachers and soldiers. We need this especially now that the peace talks are happening."
https://www.aljazeera.com/news/2020/09/afghanistan-secures-coveted-seat-women-commission-200915110345254.html
--------
URL: https://www.newageislam.com/islam-women-feminism/love-jihad-sit-formed-probe/d/122866
New Age Islam, Islam Online, Islamic Website, African Muslim News, Arab World News, South Asia News, Indian Muslim News, World Muslim News, Women in Islam, Islamic Feminism, Arab Women, Women In Arab, Islamophobia in America, Muslim Women in West, Islam Women and Feminism