New Age Islam News Bureau
17 Apr 2018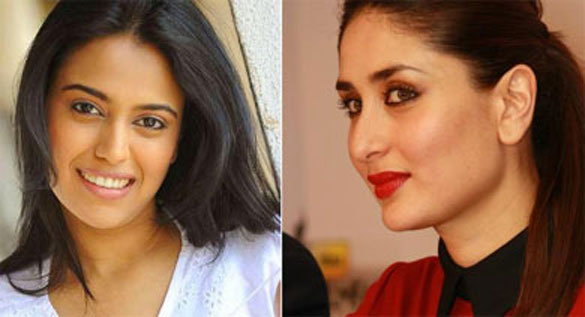 Swara Bhasker and Kareena Kapoor Khan
-----
• Kareena Gets Trolled For Marrying a Muslim; Swara Comes To Her Rescue
• 'It Must Be Tolerated' Macron Hits Out At Muslim Women Wearing Burqas in France
• Report: Women Seen Linked To Militants Badly Treated In Iraqi Camps
• 'The Mother and the Breadwinner': Yemen's Women Turn War Struggles into Work Opportunities
• Iran Women's Futsal Team Defeats Ukraine 5-2 in Friendly
Compiled by New Age Islam News Bureau
URL: https://www.newageislam.com/islam-women-feminism/gender-quotas-necessary-arab-world/d/114954
--------
Why gender quotas are necessary in the Arab world
ASMA I. ABDULMALIK
April 16, 2018
In 2015, the UAE voted 20 members into its Federal National Council. Of those, only one woman was voted in by the people. A month later, the UAE government announced the appointment of the second half of the FNC. Of the 20 appointed, eight were women. And, in a remarkable decision, Dr. Amal Al-Qubaisi was appointed President of the FNC, making her the region's first female leader of a national assembly.
The decision to appoint eight women and a female president was irrefutably a direct enforcement of female participation and empowerment, and an indirect challenge to social and cultural conservatism toward women.
Gender inequality is one of the most primitive and oldest forms of inequality. Yuval Noah Harari states in his book, "Sapiens," that human societies have been patriarchal, valuing men more highly than women, since at least the Agricultural Revolution. "No matter how a society defined 'man' and 'woman,' to be a man was always better," he wrote.
Given the slow speed at which women's participation in the political and business spheres are moving forward, and understanding that we are still struggling as nations, governments, civil society and people to achieve gender equality, there is an increased urgency and realization for more direct action to reach a gender balance. And so we have begun enforcing gender quotas.
Numerous countries have introduced various types of quota in public office, management boards or other leading positions. Norway, Finland and France all have government-mandated quotas for women on corporate boards. Norway, for example, introduced a 40 percent quota for female representation among directors of listed companies in 2006. Malaysia, a predominantly Muslim country, has imposed a 30 percent quota for new appointments to boards. In the Arab world, specifically in Saudi Arabia, a 20 percent quota for women in the country's legislative branch, the Shura Council, was imposed in 2013.
In the most successful example, Rwanda has, since 2004, had proportionally more women in parliament than any other country in the world. Although there are many contributing factors, its success can be traced back to President Paul Kagame's decree that women should be given 30 percent of decision-making posts. Today, over 60 percent of Rwanda's parliament is female.
The debate over gender quotas has been going on for years now between those who agree and those who deem it counterproductive. Some even go so far as to say it's discriminatory against men.
I have my own reservations with regards to quotas, assuming that many would disagree with me. As an immediate reaction, many women, myself included, feel offended at the idea of appointment on the basis of gender first, then meritocracy. Second, appointed women are usually not perceived legitimately; many voters even argue that it is not what they voted or wished for. Third, we cannot guarantee that candidates will be selected for their qualifications and skill. Finally, and most importantly, it does not necessarily promise change.
Are gender quotas necessary though, especially for the Arab world? Do we need them in order to push the pendulum forward, or should we wait for nature to take its course? The reality is that we do not particularly live in a merit-based world, rather it is socially and gender-influenced. Men are hired, promoted and appointed faster than most women. Second, a talented, skilled, and over-achieving woman cannot guarantee a leadership position — the system is not that efficient nor fair.
The reason for women's marginalization is not due to poor performance or lack of qualifications or skill, but rather due to the generational biases and barriers operating in different spheres, be they social, business or political. Because of that, women continue to be under-represented in most senior roles.
It seems clear that, despite the controversy, gender quotas are necessary, at least for the time being, for two fundamental reasons. One is to change and influence the existing misconceptions and bias against women. The other is to translate and recognize the critical and pivotal role females can play in the economic, political and social development of countries. If businesses, parliaments and decision-makers were all made up of men, we would not be able to guarantee fair representation.
It is also crucial to acknowledge that gender quotas won't work if they still reflect and reinforce the chasm in earnings between the sexes. The gender pay gap has been addressed more seriously lately in countries like Iceland, where it is now illegal to pay men more than women for doing the same job. A year ago, the UK introduced new gender pay gap transparency regulation, compelling all UK companies with more than 250 employees to report details of their pay equality, or lack of it. Furthermore, the UAE government recently passed legislation guaranteeing equal pay for men and women.
The success of gender quotas will only be determined by our ability to implement them efficiently and effectively, as well as our capacity to challenge the social and cultural attitudes toward women and their role in society.
Asma I. Abdulmalik is an Emirati civil servant and writer interested in gender and development issues. Twitter: @Asmaimalik
http://www.arabnews.com/node/1285631
--------
Kareena Gets Trolled For Marrying a Muslim; Swara Comes To Her Rescue
April 16, 2018
Kareena Kapoor Khan was majorly trolled after a picture of her holding a placard asking for #JusticeForOurChild went viral.
Since Kareena is not on social media, her Veere Di Wedding co-actor Swara Bhasker shared the photo of Kareena with the placard, asking for justice for the eight-year-old girl, who was gang raped and murdered in Jammu and Kashmir's Kathua district.
As soon as the picture was shared, Kareena was slammed for marrying a Muslim, Saif Ali Khan, and for naming her son Taimur.
However, Swara gave it back to the troll.
She replied, "You should be ashamed you exist. That God gave you a brain which you chose to fill with hate and a mouth you chose to spew filth from. You are a shame on India and Hindus. That sh*ts like you feel emboldened to talk this crap publicly is this government's legacy."
There was a huge outrage back in December 2016 when Saif and Kareena had decided to name their son Taimur.
After their marriage too, Saif and Kareena were used by the extreme right as an example of 'love jihad' (an unsubstantiated 'campaign' that the extreme right feels Muslim men undertake to marry and convert Hindu women to Islam by feigning love).
A few years ago, the Vishwa Hindu Parishad even used a morphed photo of Kareena, half-covered by a Burqa, on its magazine Himalaya Dhwani, to 'create awareness about love jihad'.
On the work front, Swara and Kareena will share the screen space in Shashanka Ghosh's Veere Di Wedding. The film is set to hit the screens on June 1.
https://www.indiatoday.in/movies/celebrities/story/kareena-kapoor-khan-trolled-muslim-swara-bhasker-twitter-1213071-2018-04-16
--------
Report: Women seen linked to militants badly treated in Iraqi camps
17 April 2018
Women believed to have links to ISIS suffer "harrowing" sexual exploitation and discrimination in Iraq's refugee camps, a leading rights group said on Tuesday.
Female-led households are abused, mistreated and deprived of food and health care but those seen as having ties to the militants are particularly targeted, Amnesty International said in a report.
ISIS swept through Iraq in 2014, enforcing a strict form of Islam and displacing more than 2 million people from their homes.
The Amnesty report focused on camps in the Nineveh and Salahuddin provinces in Iraq's north, regions that had been under militant control until taken back by US-led forces. Sexual mistreatment was occurring in each of the eight camps visited, Amnesty said.
"Women who are perceived to have ties to ISIS are facing such a high degree of discrimination and very serious human rights violations," Nicolette Waldman, Iraq researcher for Amnesty, told the Thomson Reuters Foundation.
"What was shocking to me was the sexual violence. We found it to be widespread. The way that these women were being exploited ... was just harrowing," she said.
One woman was quoted in the report saying: "We cannot be alone outside the camp, it's not safe for us. But really it's the same inside the camp. Nowhere is safe."
Rights organizations
Reports of abuse inside and outside such camps were confirmed to the Foundation by several rights organizations working in Iraq. Waldman said those targeting women included security forces protecting the camps and members of militia groups. "They're abusing their power," she said.
Representatives for the Iraqi government did not immediately respond to a request for comment. Women whose husbands or fathers have been killed or gone missing are vulnerable to forced marriages, destitution and violence, aid workers say. Many are at added risk if they are illiterate and do not know how to obtain identity documents for access to government help or food aid.
"After what they've gone through, their vulnerability makes them victims of human exploitation once again," Karl Schembri, Middle East regional media adviser for the Norwegian Refugee Council, told the Foundation. Amnesty warned the situation was likely to get worse due to funding shortfalls for the country's humanitarian crisis.
Iraqi officials say $88 billion is needed for reconstruction alone, significantly more than what has been pledged or given by international donors.
https://english.alarabiya.net/en/features/2018/04/17/Report-Women-seen-linked-to-militants-badly-treated-in-Iraqi-camps.html
--------
'The mother and the breadwinner': Yemen's women turn war struggles into work opportunities
16 April, 2018
Eza Ali works tirelessly to feed her five children in Yemen's Taiz. The mother knows if she cannot manage to provide for her children, they will starve in a country torn by war for over three years where millions are food insecure.
Eza, 40, is a fruit seller in Taiz, one of the most densely populated cities in Yemen. In late 2015, her husband was killed in a shelling in the city. That, she says, was the tipping point in her life.
Eza still vividly remembers the beginning of the wartime. "When the war broke out, hell rose from nowhere," she recalls.
Today, the consequences of the war have inflicted damages on the livelihoods of millions of civilians including Eza, the mother of five.
"I used to be dependent on my husband, and now my children are dependent on me. I am their mother and breadwinner. This war has badly changed our lives," Eza tells The New Arab.
Today, she owns a stall, selling strawberry and other fruits in the city.
Since 2015, the conflict in Yemen has triggered an appalling humanitarian crisis. The economy has crumbled, and millions have lost their sources of income in the private and public sectors.
Multitudes of women and men have been striving to eke out a living in a country where work opportunities are scarce. In multiple areas of Yemen, state employees have not received their salaries since late 2016.
Eza said she did not imagine that one day she herself would be responsible for the living expenses of her and her children.
"Before the war, I would never have accepted running this stall to sell fruits. Now, I am coming to this place every day. Hard work does not make me sad, but seeing my children hungry does," Eza said.
'Profit is my motive'
Eza is not alone in her struggle. Fatima Hasn, in her fifties, has a similar situation and is selling qat, a narcotic leaf chewed by many Yemenis every day.
For Fatima, it was not interest that sparked the need to begin this business, but rather the circumstances that compelled her to work and make ends meet. She spent about a year selling vegetables, but soon realised she would need to sell another profitable item, so she began selling qat.
"Profit is my motive since I want to improve my income and fulfil at least the basic needs of my family," says Fatima.
"My husband is suffering from psychological problems. He is no longer fit for any job. This situation dictated that I should be responsible for bringing the food on the table. Even if I receive aid from any charity, it does not come every day and does not last for long," Fatima, the mother of three, tells The New Arab.
Taiz has been one of the most affected cities since 2015. Ground fighting between the Houthis and pro-government forces coupled with the Saudi-led airstrikes have devastated the city, leaving a heavy toll on the civilians and infrastructure. In 2015, Taiz was declared as a disaster area.
Challenging the stereotypes
When it comes to work, women are not welcome in every sector in Yemen.
Nabil Al-Sharabi, a Yemeni journalist focusing on economic affairs, said the war has led families to break the stereotypes about the work of women.
"When a family loses its source of income and when the male breadwinner cannot provide, women have no choice but to work and earn," said Al-Sharabi.
According to Al-Sharabi, the war has deprived lots of men of their jobs, pushing women to seek work.
"Women are no longer confined to their houses. They have joined the struggle, doing business activities which generate income."
He added, "Women have been affected by the war, and many of them have been able to provide for themselves and families. They have broken the stereotype that the woman is a burden. They have proved that they can overcome hardships."
In a report released late last year by the Geneva-based World Economic Forum, Yemen ranked last in the Global Gender Gap. The report highlighted gaps in education, health, economic opportunity and political empowerment.
Dalia al-Moqadam, 24, an engineering mechanics graduate, has been the first female to study and work in this field.
Graduating from college last year in Sanaa, she has joined the labour market, breaking the social barriers and making her dream come true.
In a previous interview with AFP, she said, "The difficulties that I faced in the beginning were first of all the field itself – it's cumbersome. Then there was a fear of how society would view a woman working in this field [mechanics] – would they accept it?"
The war in Yemen, now entering its fourth year, has killed over 10,000 people, displaced about three million and created varied catastrophes.
The war has hurt women in particular, but it cannot subdue them. Their struggle is perpetual.
https://www.alaraby.co.uk/english/indepth/2018/4/16/yemens-women-turn-war-struggles-into-work-opportunities
--------
Iran women's futsal team defeats Ukraine 5-2 in friendly
Apr 16, 2018
The Iran women's national futsal team has thrashed Ukraine in an exhibition game as part of preparations for the 2018 Asian Football Confederation (AFC) Women's Futsal Championship in Thailand.
On Sunday evening, the Iranian sportswomen routed their Eastern European counterparts 5-2 in a match played in the Iranian capital city of Tehran.
The hosts started the match with vim and vigor, and Arezou Sedqiyanizadeh and Fatemeh E'tedadi scored two goals in quick succession in the 11th and 12th minutes of the game to put Iran in full control against the visitors.
Well-known Iranian striker Fereshteh Karimi then extended Iran's lead and netted the third goal in the 16th minute.
A minute later, the Ukrainian futsal players' efforts to narrow the deficit paid off, and they could pull one goal back.
After the re-start, Sara Shirbeigi took advantage of a golden opportunity, and scored Iran's fourth goal in the 23rd minute.
Fahimeh Zare'i put the ball at the back of the net a quarter later, and put Iran 5-1 in front.
After that, Ukrainians managed to score their second of the fixture, but the goal was not enough to close the gap.
During the draw ceremony at the AFC House in the Malaysian capital city of Kuala Lumpur on March 4, the Iran women's national futsal team joined squads from Turkmenistan and Uzbekistan in the preliminary round of the continental sports event.
Hong Kong, Indonesia, Macau and Thailand form Group A in the forthcoming tournament.
Group B consists of Bangladesh, Chinese Taipei, Malaysia and Vietnam.
Bahrain, China, Japan and Lebanon are drawn in Group C.
The 2018 AFC Women's Futsal Championship, which will be the second edition of the international event, will take place between May 2 and 12, 2018.
http://www.presstv.com/Detail/2018/04/16/558667/Iran-womens-futsal-team-defeats-Ukraine-52-in-friendly
--------
URL: https://www.newageislam.com/islam-women-feminism/gender-quotas-necessary-arab-world/d/114954
New Age Islam, Islam Online, Islamic Website, African Muslim News, Arab World News, South Asia News, Indian Muslim News, World Muslim News, Women in Islam, Islamic Feminism, Arab Women, Women In Arab, Islamophobia in America, Muslim Women in West, Islam Women and Feminism