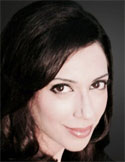 By Zara Hafeez
May 19, 2014
We were all 14-years-old once and we remember those days with fond memories. All of us remember our carefree attitude towards life where the biggest worry in the world would be the result of our math test. I, like most 14-year-olds, would wake up for school, get ready and would be shovelling breakfast down my throat while the driver waited in the driveway.
Take a moment to remember those memories.
Turn the same page to October 2012, but in the life of Malala Yousafzai. She was just a student on her way to school in the battle ridden valleys of the once pristine Swat. Terrorists stepped onto the bus, asked her to identify herself and then shot her with the intent of killing her. Everything else that followed is history.
Who amongst us would remain silent after surviving such a harrowing attack?
Would we all just resign our existence to the confines of our homes?
Now, let's fast forward to 2014. A reputed and well-recognised advertising agency from India, Ogilvy and Mather, decides to use this incident in an advertisement. It portrays an effigy of the poor girl being shot, loosing blood, falling through time on a mattress, 'bouncing back' to life and receiving an award for her gallantry.
The world that we live in today is clearly a sad and sadistic one. There is no doubt that people are aggrieved about the fact that there were and are many similar or even more disturbing attacks on our youth that have gone unnoticed. Families of her fellow students are still stuck in the melodrama that was once their lives pre-attack. So why is all the attention, locally and internationally, being given to one Pakistani victim. This is a never ending debate between those who support and those who oppose Malala. The issue at hand with this advert, however, is much deeper and thought provoking.
These may well be some of the most trying times that the people of Pakistan have seen since its birth. Today, fighting terrorism has become a way of life for the people of this great nation. Every fragment of my being is furious and downright insulted by the brainchild behind this irresponsible, unethical and morally disdainful advert.
I have to come to terms with the fact that an Indian advertising firm finds it 'creative' to advertise terrorism. I have to come to terms with the notion that it is acceptable to badger a little Pakistani girl who is internationally recognised for having advocated education for women. I have to realise that it is entertaining for these gurus in their tiny cubicles to show images of a girl being shot in the face. I have to understand that advertising has the right to choose, no matter what the content.
In today's world of mass communication, let's not forget how easy it is for people from all walks of life to access such demeaning adverts. Forget the people who are seeing this advertisement across the Atlantic or the ones on the 78th floor of some building in Manhattan, for a moment, picture yourself as kith and kin of this child. Her face will never be the same again; she has to live with a scar that is a constant reminder of that fateful day for the rest of her life. Let's not forget that she is a child who probably likes playing monopoly or checkers, yet she has taken the responsibility upon herself to stand up against the atrocities in her region. She has represented this issue prevailing in Pakistan on numerous forums, not only at the United Nations but globally.
Malala is and shall always remain a Pakistani citizen. The advertisement is a direct attack on the dignity of a Pakistani child. Do we not see the 'no-pun intended' smirk?
Sarcasm cannot be limitless and without bounds, especially in the face of such a heinous crime. Terrorism is not welcome in any corner of this world, so how is it that a Pakistani citizen, and a child at that, can be disgraced internationally in such a mortifying fashion.
Greg Carton, Ogilvy's press spokesman for Asia Pacific, may think that it is justified after issuing an apology but, in my opinion, that is only the icing on this distasteful cake. So tomorrow anyone can get up and make a mockery of a Pakistani citizen and a well-read spokesperson will be trained to look remorseful, hold a press conference and everything will be alright?
Carton says,
"We deeply regret this incident and want to personally apologise to Malala Yousafzai and her family. We are investigating how our standards were compromised in this case and will take whatever corrective action is necessary."
Let's not forget the motive behind this advertisement Mr Carton. 'Kurl-On', the Indian mattress company that paid your company for the ad, must be over the moon. Their sales must have sky rocketed, since we all know that advertising only exists to garner attention of the consumers. Why hasn't there been any official statement from this mattress company? They found your tag-line, 'Bounce Back' appropriate and decided to go with it and yet they get to run scot-free?
I cannot fathom what the culprits of this monstrous assault must have thought when they saw the advert. Terrorism thrives on such cheap publicity and Mr Carton needs to understand that a simple apology is not the solution to this muddle made by his firm.
In entirety, it is a shame that such advertisements will continue to cross our eyes day in and day out. It is dishonourable to think so little about the tragedy that struck a fellow human being, let alone a 14-year-old girl.
We are progressing as a human race on so many levels, yet we stoop to such dismal ethical levels that we forget that children will always be children. All of them have dreams and all of them love laughter but we choose to teach them about sadness and make them doubt themselves in this world, all due to the dreadful, acerbic and unpleasant choices made by us adults.
Zara Hafeez is a writer by profession, a history buff, volunteer for humanitarian causes for The James Caan Foundation, UNICEF Promise for Children, among others and a tea-aholic.
Source: http://blogs.tribune.com.pk/story/22325/terrorism-bounces-back-apology-not-accepted/
URL: http://www.newageislam.com/islam,-women-and-feminism/zara-hafeez/terrorism-'bounces-back'--apology-not-accepted!/d/87100