By Zahra Peer Mohammed
January 17, 2014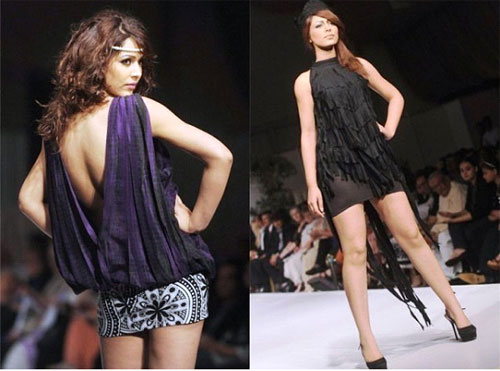 Some attire is culturally unacceptable in some parts of Pakistan. However, in other areas – especially the urban areas of the country – it is a norm. Tragically, the media depicts only one side of Pakistan. PHOTO: AFP
A few weeks ago, I went shopping with my husband and on the way home, we stopped at McDonald's to grab a quick bite. A deadly storm had hit Toronto just a few days ago, so I didn't find it odd when a woman seated at a table next to us asked me if we had power at our house.
I replied in the affirmative and continued with my meal but the woman – a chatty sort – went on to say how terrible the Deputy Indian Counsel General was for under-paying her maid.
All good conversation, I guess…
Suddenly, she asked me which part of India I was from.
On letting her know I was actually from Pakistan, a mix of horror and sympathy flashed across her face.
"You must be glad you're in Canada, eh?"
I was confused. Yes, I was happy to be in Canada, but I am never glad to rid myself of Pakistan.
I replied,
"I love my country."
To which she immediately retorted,
"Why? Can you roam around in shorts in Pakistan without getting killed?"
At this point, my husband was getting rather irked, so we left and continued our shopping. But for some reason, the woman's remark stayed with me all day.
In answer to her question, yes, you can wear shorts in some areas of Pakistan.
In fact, just yesterday a friend of mine celebrated her engagement party in Karachi, Pakistan and the dress-code at the event seemed to be 'dresses'. Pictures she posted to her Facebook profile showed many girls wearing dresses cut well above the knees while some chose to wear dresses that were trailing on the ground.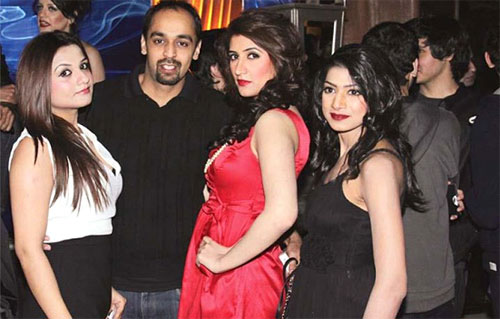 Dresses are considered normal attire at movie premieres in Pakistan. PHOTO COURTESY VERVE PR
It is a fact that this sort of attire would be culturally unacceptable in some parts of Pakistan, even before the Taliban. However, in other areas – especially the urban areas of the country – it is a norm. Tragically, the media depicts Pakistan to be a country where men without a beard are an abomination and a liberal, independent woman is an alien.
To make up for what our media fails to depict, let me list down some facts about those people residing in Pakistan which you may find surprising:
The Pakistan you may know
Young men attend religious schools — called madrasas — where they dress in the traditional Shalwar Kameez, grow a beard, wear skull caps and study the Quran in great detail.
The Pakistan you may not know
Have you heard? A team of boys and girls is representing Pakistan in an international rowing competition!
Just yesterday, my brother informed me that he had made it to his school's international rowing team and would be representing Pakistan in Dubai in February, 2014.
The Pakistan you may know
You may have heard of women suffering honour killings at the hands of their relatives if they dare to interact with men unbeknown to them.
The Pakistan you may not know
Did you know that there is a bi-weekly club scene called Fez Night in Karachi, Pakistan where rich young girls and boys get together and dance from dusk to dawn? It is a really exciting night with a live DJ and alcohol. Girls dress to impress, often attired in the latest creations of renowned designers like GUCCI and Louis Vuitton.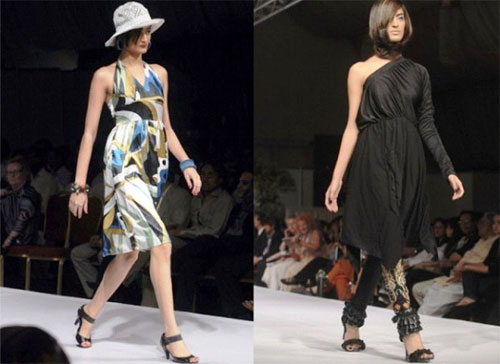 Girls often don designer clothing at social gatherings in Pakistan. Photo: AFP
The Pakistan you may know
Women are suppressed and are not allowed to study even though they ardently desire to do so – take Malala for example.
The Pakistan you may not know
And then, there is the Pakistan where my father lives. He spent his life-savings to send his daughter – not son, mind you — to attend university abroad. And he is not alone. There are many men like him in my country who believe that daughters are just as deserving – if not more – than sons.
The Pakistan you may know
This is the country where men are only interested in guns and warfare.
The Pakistan you may not know
To this same Pakistan belongs a man – named Abdul Sattar Edhi – who has devoted his entire life to serving his people. He looks after animals, spends all his money on ambulances and abandoned children and asks for nothing in return except donations to continue his cause.
If you are reading this blog and have never been to Pakistan, I hope you can understand now that categories of simply black and white do not always work. There is always a grey area and understanding this is where the challenge lies.
My country has a lot of problems and I am the first one to criticise it for them but I will also stand when it has been wronged or misunderstood.
Zahra Peer Mohammed is a Former Blogs Desk Head and Senior Sub-Editor at The Express Tribune. She is a business graduate from the Queen's School of Business
Source: http://blogs.tribune.com.pk/story/20612/can-you-wear-shorts-in-pakistan-without-getting-killed/
URL: http://www.newageislam.com/islam,-women-and-feminism/zahra-peer-mohammed/'can-girls-wear-shorts-in-pakistan-without-getting-killed?'/d/35329