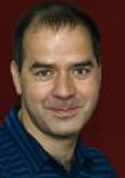 By Syed Nazakat
February 9, 2013
She calls herself Diljan. But, that is not her real name; pimps and customers call her so. "I serve the rich and the executive class," said the round-faced blonde with green eyes. "If the guys have money, they can have me for a night." Depending on the nature of the service, her rates range from Rs.20, 000 to Rs.90, 000 for a night. Though women of other nationalities, including Russians and Ukrainians, still dominate the flourishing sex trade in India, Diljan said Afghans like her had pushed many of them out of business.
Back home, she was a simple and devout girl, who wore the Hijab and rose early each day to say the dawn prayers before helping her mother in kitchen. Then came the war in 2001. She and her family fled from Kandahar to Kabul, where they stayed in a rented house. Her nightmare began when a man raped her, she said, while returning home from the market. He threatened to kill her if she told anyone about it. She would be raped again that month by another man, who made the same threat. In 2011, a woman approached her with a waitress's job in a posh Delhi hotel. She jumped at the chance. The woman got her a passport and visa and put her on a plane. In Delhi, she was told that the job had fallen through. She ended up being an escort. "There were six other Afghan women already at work," recalled Diljan.
THE WEEK's cross-border investigation and interviews with dozens of victims reveal a disturbing story of how Afghanistan has become a source, transit point and destination for victims of sex-trafficking. Nobody knows exactly how many Afghan women have been sold into sexual slavery. Like the drug trade, trafficking takes place in a shadowy world. Some girls like Diljan are cheated by pimps and sold to traffickers. Others are abducted, raped and psychologically pummelled into submission. The rampant trafficking has put Afghanistan on the US's "Tier 2 watch list" of countries which are failing to fight human trafficking.
Human trafficking in Afghanistan grew as the many decades of war caused displacement of millions. Chronic poverty and growing crime increased the vulnerability of women. Geography is another crucial factor; Afghanistan has six direct neighbours including Iran, Pakistan and Tajikistan. Many of these borders are nearly impossible to guard, thanks to inaccessible terrain and tribal fiefdoms.
Palwasha Saboori, director, Afghan Women Training and Development Organisation, said hundreds of women are trafficked every year. Still, it remains a hidden crime, one that the government is not combating, said Saboori. In the last two years alone, her organisation has rescued 319 women and girls. "Almost all of them were sexually abused," said Saboori.
At present, 727 victims of rape and trafficking are being rehabilitated at eight shelters run by the Afghan government. These shelters, first established in 2007, are temporary homes providing protection, accommodation, training and health care to the victims. Many such shelters are managed by local and international NGOs. Victims who cannot find a place in the shelters often end up in prison.
"We have an army of victims in Afghanistan. But we do not have enough shelters to rehabilitate them," said Zakia Baryalti, director, ministry of women's affairs. At a shelter in Kabul, I met Marzah, a young girl from Logar province, who, after months of therapy, was able to speak about her ordeal. She said she was raped when she was nine, and was then sold into sexual slavery. All she wants now is a life in oblivion. "I do not want to return to my village. My family will kill me. I have brought such shame to them," said Marzah.
In another Kabul shelter, Perveen Jan told me the story of how she had survived bombs, only to be trapped in a brothel. The US bombing of 2001 had destroyed countless villages like hers. Amidst the raging war she fled to the nearest town, Jalalabad, where the situation was a little better. Then, her mother called her and told her about a prospective groom. She thought the marriage was fixed, only to realise a few weeks later that she was sold to him for 20,000 Afghani. She would be traded to ten men over the next three years. In 2011, a pimp drove her across the Turkhan border checkpoint into Pakistan. Here, she had to dance semi-naked, entertain rich men, and have sex with customers who paid her owner a few thousand Pakistani rupees. Last year, when her Pakistani owner was away, she escaped and fled to Jalalabad. Now, she is traumatised and unable to speak.
"She has been destroyed," said Zaibesh, 21, her friend at the shelter and a victim herself. "When I met her and heard her story, I forgot all my pain and misery." Zaibesh's parents were killed by her brother-in-law for trying to protect her from sexual abuse. The killer has threatened to kill her too for running away. As she spoke about how she was repeatedly raped and abused, she suddenly paused and cried out loud, "People have done such bad things to me. I just hate myself for what I have gone through." In her brimming green eyes you can read the tragedy of a land drained by war.
The Afghan constitution, written after the fall of the Taliban in 2001, enshrines equal rights for men and women. And, the new landmark law, passed in 2009, has for the first time criminalised forced marriages. Yet, women remain at the receiving end. Like the overwhelming presence of foreign troops on Afghanistan's streets, there is also the overwhelming absence of women in public.
Every day, from different parts of the country, complaints pour in to the office of the Afghanistan Independent Human Rights Commission. "Trafficking of women is going largely unreported due to tribal and societal acceptance of the practice," said Dr Sima Samar, chairperson, AIHRC. As a young girl, Sima lived through the civil war between Mujahideen groups, which ravaged Kabul before the Taliban conquest in 1996.
She witnessed unimaginable cruelty and many deaths. "Much of the brutality you see these days," she said, "is because people have become insane from all these wars." Last year, an AIHRC survey on trafficking confirmed that majority of trafficked women had lost their parents in the war and had no family support and protection. Others were caught in the vicious cycle because of extreme poverty and early, forced marriages. "Afghanistan is one of the poorest countries in the world. There are hardly any jobs for the young. Then there is a growing uncertainty about the future," said Sima. "All these conditions make Afghanistan ideal for human trafficking."
The trafficking network has both local and international routes. The routes, most often, connect to Gulf countries (mostly, the UAE), Pakistan and Iran; India is a relatively new destination. Traffickers exploit vulnerabilities and lack of opportunities. They make promises of marriage, employment, education, or a better life.
Once a girl lands in New Delhi, the agents use surrogate advertisements, promising 'massage' and 'escort services', to attract clients. Some Indian newspapers are riddled with scores of such ads promising full body massage. They offer 24-hour service, at home and in hotels. Online advertisements boast of "hot Afghani girls" who are "always ready to do anything with you for your betterment and satisfaction."
Delhi Police Deputy Commissioner (crime) S.B.S. Tyagi said that there was a huge influx of foreign sex workers to India. "We have arrested many such girls," he said. He confirmed that Afghan girls were new entrants. He said, "We enforce anti-prostitution laws by checking classified advertisements and the internet for those soliciting sex, but it is difficult to clamp down on high-class prostitutes and clients whose liaisons are usually arranged in private."
The Kabul Police's chief of criminal investigation, General Mohammad Zahir, told THE WEEK that his department was aware of Afghan girls working as call girls in India. "They may have been cheated and exploited," he said. "We do not have details of how these women were trafficked to India, but we are raising the issue with our counterparts in India. On the face value, this seems to be a part of well-organised criminal gang."
The introduction of a direct flight between Kandahar and Delhi and an increase in the number of Kabul-Delhi flights has in part facilitated the trafficking. In a bid to strengthen its ties with Afghanistan, India has also been generous with visas; in 2012, the Indian embassy in Kabul issued around 58,000 visas. Though the majority of them were for patients, a good number were also for young Afghans in search of a better life and future.
Zakia said Indian movies and TV serials were very popular in Afghanistan. "When Afghan girls watch these movies, they dream of a world where women are free," said Zakia. "They run away and become very vulnerable." She said that the decades of war made the youth ignorant of the outside world.
At the ministry, when Zakia was talking to me, Khatija, an old woman from the Taliban-dominated Maidan Wardak province, came to check about Zia Gul, a missing girl from her neighbourhood. Zakia's staff made a series of calls to the shelters in Kabul, Kandahar and Mazar-e-Sharif, to trace Zia. Unfortunately, there was no news. Khatija was told that Zia might have escaped to Iran, Pakistan, or, perhaps, India.
"She was a free spirit," said Khatija, showing me the picture of a tall, beautiful blonde. Two days before she went missing, Zia had visited Khatija's home to show off a new dress. Now Zia's family is accusing Khatija of selling her to traffickers. "Her brothers have threatened to kill me, if I do not bring her back," Khatija said, almost talking to herself. "Where can I find her?"
In Kabul, authorities never believed that sex trade was flourishing, until 2005, when General Ali Shah Paktiwal, who was chief of criminal investigations, got a tip-off that the scores of Chinese restaurants in the city were actually fronts for brothels.
The subsequent police raids uncovered how the years of war and influx of foreigners had created a burgeoning demand for sex trade. "What surprised me was that all those brothels were being run in the heart of city," recalled Paktiwal. "The brothels were largely serving foreign security contractors, NGOs and spies."
Paktiwal said that around 96 Chinese women were arrested and deported. A high-profile case alleged that American Security Company RA International was running a popular brothel called Light House. At the time of the raid, RA International was providing security to the US embassy in Kabul and was a sub-contractor of Armor Group North America, Inc. The brothel was raided after James Gordon, then RA International director of operations, turned whistleblower. The case became so sensational that details about the investigation were never made public.
In Afghanistan, far more controversial is the issue of local sex workers, who stay underground in a society that pretends that they do not exist. Prostitution is so taboo here that the car industry went into a tizzy in 2011 when a pimp bought a flashy car with the number 39. Overnight, nobody wanted cars with plates numbered 39. The number had become a synonym for pimps! People even avoided mobile phones with the dreaded digits.
Here, all extra-marital sex is defined as adultery and is prohibited both by customary and statutory laws, with harsh punishments for prostitutes and their customers, which include not just prison but even being sentenced to be stoned to death.
Farzana Wahidy, an award-wining Afghan photographer, was the first to film the secret trade. In 2008, while following a story on Afghan women, she came to know about a brothel in Kabul. It looked like a normal house from the outside. "Inside, I noticed that there were only women," she said. "They were working as sex workers. Instead of going out, they were using cell phones to contact their customers."
In the brothel, the oldest girl was a 15-year-old orphan who had lost her parents in a rocket attack on Kabul. Another girl, an 11-year-old, became sex worker after she was repeatedly molested by a man who had lost a leg in a landmine explosion.
The most touching story was of a young girl in Herat who set herself afire to evade pimps. "She was in such pain. Her body had almost burnt completely," recalled Farzana. Later, when Farzana saw her old pictures, she could not control her tears. "She was so beautiful," said Farzana.
The terrifying fact is that the Herat girl is not the only woman in Afghanistan to take such drastic action. Every year, hundreds of desperate Afghan women commit suicide by self-immolation to escape abusive marriages, abusive in-laws, poverty and forced prostitution.
"This is not merely a women's issue," said Shukria Barakzai, MP and leading Afghan politician. "It is an economic problem, a societal problem, a migration problem and most of all a question of the future of this country." Her concern over women's declining status has deepened as the Hamid Karzai government seeks reconciliation with the Taliban. "The Taliban is not the solution to anything," she said. "The government has to protect and respect the honour of every citizen of this country. Unfortunately, it has failed to do that."
As music blared from the loudspeakers in the dimly-lit cafe in South Delhi, Diljan's cell phone rang. Her response was brief—"Yes, yes, I'm coming." She hurriedly finished her cigarette and got up. She had a customer to attend to, and a car was waiting downstairs. I followed her outside, and before she left, one last question—did she want to leave her profession? The answer came, wrapped in loud laughter: "It is my business. It was the will of God."
Names of victims have been changed to protect their identity.
Hundreds of women are trafficked every year. Still, it remains a hidden crime, one that the government is not combating. In the last two years alone, AWTDO has rescued 319 women and girls. Almost all of them were sexually abused.
Palwasha Saboori, director, Afghan Women Training and Development Organisation
We enforce anti-prostitution laws by checking classified advertisements and the internet for those soliciting sex, but it is difficult to clamp down on high-class prostitutes and clients whose liaisons are usually arranged in private.
S.B.S. Tyagi, deputy commissioner (crime), Delhi Police
Source: http://week.manoramaonline.com/cgi-bin/mmonline.dll/portal/ep/theWeekContent.do?contentId=13404555&programId=1073755753&tabId=13&categoryId=-195481
URL: https://newageislam.com/islam-women-feminism/human-trafficking-cattle,-kabul/d/10419