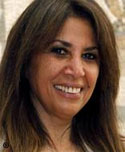 By Shahira Amin
August 24, 2017
Calls by Tunisian President Beji Caid Essebsi for "full gender equality, including equal inheritance rights for women" have provoked an outcry from Al-Azhar clerics, who denounced the concept as "running counter to Islamic teachings." They also sparked condemnation from Egypt's loyalist media, with some anti-reformists calling the idea "blasphemous" and others even inciting violence against the Tunisian leadership.
Essebsi's comments came in a speech marking National Women's Day Aug. 13, which commemorates the promulgation of Tunisia's Personal Status Code in 1956 — a "pioneering" set of laws regulating marriage, divorce, custody and inheritance that profoundly changed the legal status of women in the predominantly Muslim country. By promoting education for girls, abolishing polygamy and outlawing repudiation of a wife outside court-mandated divorce, Tunisia's personal status code paved the way for greater gender equality and remains to date among the most progressive in the Arab world.
Essebsi requested the formation of a committee of male and female jurists to study his proposal, which — if approved by the experts — would be followed by amendments to Tunisia's law on inheritance. Realizing that he was treading on dangerous ground, the Tunisian president sought to allay the concerns of ultra-conservatives, assuring them that "we will not push for reforms that would shock the people, but we are moving toward equality in all fields."
"We are confident that Tunisian legislators will be able to strike a balance between gender equality on the one hand and religion and the constitution on the other," he added.
But Essebsi did not stop there. He also called on the Justice Ministry to lift the ban on marriage between Tunisian women and non-Muslims, a highly contentious issue in Islam. While marriage between Muslim men and non-Muslim women is permissible under Sharia, marriage between Muslim women and non-Muslims is prohibited on the premise that a non-Muslim husband would not respect his wife's faith and children of such marriages would likely be raised as non-Muslims.
Essebsi's remarks drew mixed reactions in Tunisia. Supporters, including scholars from the country's Diwan al-Ifta (the authority responsible for issuing religious ethics), hailed them as "a step forward in promoting the status of women and guaranteeing gender equality in line with Sharia law and international agreements signed by Tunisia." Critics meanwhile condemned them as "violating Sharia."
But reactions to the controversial statements were far more subdued in Tunisia than they were in Egypt, where they drew stern rebukes from Al-Azhar, Sunni Islam's highest authority, and prompted a spike in hate speech from critics in the media.
"Islamic texts, including verses from the Holy Quran on inheritance, are fixed provisions. Al-Azhar categorically rejects any attempts to change them," Grand Imam of Al-Azhar Ahmed el-Tayeb said in an official statement released Aug. 20. Tayeb also sought to remind the Muslim faithful of Al-Azhar's role for more than a thousand years as "the leading authority on Islamic matters, giving guidance to Muslims the world over and helping followers of the faith understand the religion and its rulings correctly." He reaffirmed that "interpreting Islamic texts is solely and strictly the responsibility of religious scholars who have studied Sharia," adding that it is unacceptable that anyone other than the experts take on that task.
Although Tayeb did not mention Essebsi by name, his message was clearly directed at the Tunisian president. In an earlier statement published by the semi-official Al-Ahram, Al-Azhar's spokesman Abbas Shuman also expressed his reservations about Essebsi's proposals. He slammed the calls for equal inheritance rights for women as "unfair" because "women in some cases inherit a greater share than men," he noted, adding that Islamic law is the only law that has guaranteed women a fixed share of inheritance that they cannot be denied.
Under Sharia, the share of a woman's inheritance is usually half of that of a man based on the premise that men are the caregivers for their families. There are, however, exceptions to this rule, such as in the cases of mothers inheriting their deceased child's property (both parents get an equal share: one-sixth of the property each). In his book "Responding from Tradition," Egypt's former Mufti Ali Gomaa cites 14 cases in which a woman inherits more than a man.
Shuman also objected to the idea of allowing Tunisian women to marry non-Muslims. "Religious differences would undermine the stability of the marriage," he warned, arguing that a non-Muslim man would not allow his Muslim wife to practice her faith.
Rebuffing Al-Azhar's criticism of his policies, Essebsi, in turn, decried what he called "outside interference in Tunisia's internal affairs." But the vitriolic denunciation of Essebsi's reformist views by the ultra-conservatives in Egypt (one columnist went as far as to suggest declaring Essebsi "an apostate" and "deploying an Arab-Muslim force to isolate the regime in Tunisia") also raised serious concerns among women's rights advocates who for decades have been pushing for equal inheritance rights for Egyptian women.
Azza Suleiman, a human rights lawyer and head of the Center for Egyptian Women's Legal Assistance, an Egyptian nongovernmental organization working to help women attain their legal rights, lauded Essebsi's proposals as "causing ripples in still waters." She expressed her hope that the ripples would "build a strong enough current that would sweep down the mighty resistance to positive change for the women in our region."
"It is not surprising that in Tunisia, there is the political will and high-level commitment that is needed for real democratic reforms," she told Al-Monitor, adding that "the enlightened leadership is a natural result of the progressive laws laid down by Habib Bourguiba more than half a century ago."
"In Egypt, we need to follow Tunisia's example by doing away with age-old traditions and social norms that are holding women back. What we need is a campaign to educate women about their rights and we also need to modernize the religious discourse. It is societal debate that paves the way for social change," she said.
Suleiman lamented Al-Azhar's "lack of vision and unwillingness to adapt to the changing times."
"The religious institution is applying outdated interpretations of Islamic texts to modern-day challenges, helping efforts to consolidate control over women in the patriarchal society," she complained, citing Al-Azhar's stiff opposition to calls by Egyptian President Abdel Fattah al-Sisi to annul verbal divorce as one example. Suleiman said her NGO is dealing with hundreds of cases where "the stubbornness of ultra-conservative clerics is standing in the way of women receiving their share of inheritance."
In Egypt's conservative rural communities, women are often denied their rightful shares of inheritance because the family fears property (especially land) ownership may be transferred to the husband rather than kept in the immediate family. But some progress was made early last year when the Egyptian parliament passed amendments to Inheritance Law No. 77 of 1943, criminalizing the act of denying someone their share of inheritance. Offenders face up to six months in prison and a fine of up to 100,000 Egyptian pounds (approximately $5,640). Parliament member Ghada Saqr, secretary of parliament's Media Committee, told Al-Monitor that further amendments are on the way. "I have put forward a bill for the creation of a judicial body tasked specifically with restituting inheritances to their rightful heirs. This will speed up the process, encouraging more women — deterred by the slow court procedures that often drag on for years — to come forward and demand their share of inheritance."
Saqr, however, stopped short of expressing support for Essebsi's proposition for equal inheritance. "We must not confuse the proposed amendment with equal inheritance rights for women, as the latter proposition does not conform to Islamic provisions and hence must be rejected."
Shahira Amin is an award-winning journalist based in Cairo. Former deputy head of state-run Nile TV, she quit her job at the height of the Jan. 25, 2011, uprising to protest censorship of her work. She has since worked as a freelance writer for Index on Censorship, Freemuse, CNN and other news websites, and as a filmmaker producing documentaries for UN agencies. She has been writing for Al-Monitor since January 2016.
Source: al-monitor.com/pulse/originals/2017/08/egypt-opposition-call-tunisia-inheritance-gender-equality.html#ixzz4qpmaCO00
URL: http://www.newageislam.com/islam,-women-and-feminism/shahira-amin/al-azhar-rejects-tunisia-s-calls-for-equal-inheritance-for-women/d/112340