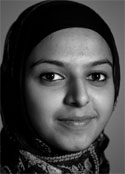 By Sarah Alvi
March 13, 2014
I am befuddled by the outrage caused by Maulana Muhammad Khan Sheerani's statement on the issue of second marriage. I am amazed at the public hypocrisy.
If you are a Muslim married in Pakistan please take out your Nikaahnama right now. Do you see a line striking down half of it? Good. Welcome to the club. You forsook your own legal rights long before the Maulana asked the government to snatch them from you.
So now please hold your peace.
The Nikaahnama is a legal contract. Islam allows special conditions to be laid in any legal contract and it is done to avoid disputes in the future.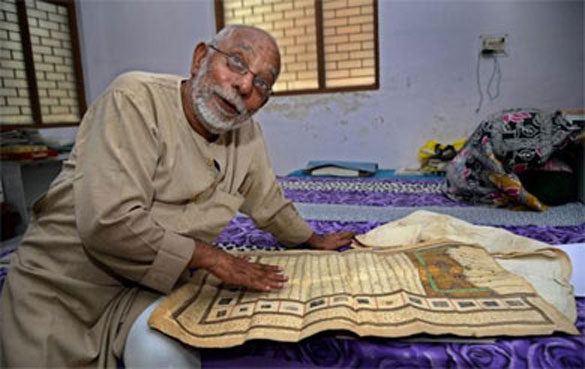 Photo: File
--------
Here is a quick review for those readers who are not familiar with the section of the Nikaahnama I am talking about:
Question 18: Whether the husband has delegated the power of divorce to the wife. If so, under what conditions?
Question 19: Whether the husband's right to divorce is in anyway curtailed?
Question 20: Whether any document was drawn up at the time of marriage relating to dower, maintenance etc. If so, contents thereof in brief.
And the golden question under debate. After all, it has to do with men's right to polygamy, so how could the Maulana ignore it?
Question 21: Whether the bridegroom has any existing wife, and if so, whether he has secured the permission of the Arbitration Council under the Muslim Family Laws Ordinance, 1961, to contract another marriage?
This entire section of the Nikaahnama is usually crossed out by the Maulvis of our local mosques before handing it to the bride or groom at the time of Nikah because they claim it is not in accordance with Shariah.
And we let them cross it out.
They conveniently forget that they cannot take the law of the land in their own hands and we forget to remind them. We do not question them when they erect a mosque on illegally acquired land by our donations. We pray behind them even though their Friday sermons are filled with hate speech. We help them adorn mosques in the hope that they will reserve a little plot for us in Jannah. We have given them power they do not deserve.
These so-called religious scholars, on grass root level, need to be reminded that religion should never be confused by the culture of a land. What may be acceptable in one culture may be considered extremely distasteful by some other cultures. Islam is bigger than any specific culture and there is a certain difference between what is allowed in Islam and what is made compulsory.
If the Nikaahnama survives the Council of Islamic Ideology's (CII) recommendation, perhaps you can ask the Maulvi Sahib present at your Nikah not to cross out the section that talks about your rights under the Muslim Family Laws Ordinance, 1961.
If he still insists, ask him to put it against question number five of the Nikaahnama which asks,
"Whether the bride is a maiden, a widow or a divorcee?"
Tell him if a man is not asked a similar question at the time of the Nikah, a woman should not either.
Sarah Alvi is a graduate from The Columbia Journalism School and a passionate visual artist. She is fascinated by Pakistan and curious about the world in general.
Source: http://blogs.tribune.com.pk/story/21418/before-blaming-the-islamic-council-look-at-your-own-nikkahnama/
URL: https://www.newageislam.com/islam,-women-and-feminism/sarah-alvi/before-blaming-the-islamic-council,-look-at-your-own-nikaahnama!/d/66380