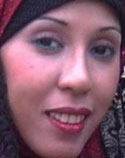 By Sabria S. Jawhar
27 March 2014
When I left my home in Madinah to live and work in Jeddah shortly after earning my master's degree, the only thing that my friends talked about was marriage and shopping. If they didn't have a husband on their mind, they took unfulfilling jobs. They were usually shunted into women's section ghettos at work and asked to do nothing but collect a pay check.
When I returned from England in 2012 with my postgraduate degree, I felt I was returning to a different world. It was a world where Saudi women suddenly took control of their destiny and realized that while marriage was still a priority for many, life didn't necessarily begin with starting a family, but feeding the brain.
Saudi women are discovering that in addition to gaining knowledge, a university education also means disciplining their minds, the way they think and the way they solve problems. Underestimated by prospective husbands who feel insecure with a university-educated wife, the new breed of Saudi wives provides society with much more than they are given credit for. They provide a more dynamic household, better-adjusted and more curious children and a husband who is more than likely to consider his wife an equal.
Yet Saudi society has not caught up with this concept. I have a niece who is studying microbiology at a Canadian university. If ever there was the new Saudi woman, she is the perfect example. She is serious in her studies, disciplined in her living, and possesses a no-nonsense approach to life. When it's all said and done and she returns to Saudi Arabia to put her master's degree to good use in the workplace, her thoughts likely will turn to marriage and children. She is in no hurry, but when the time comes she will look for a man that is her intellectual equal. And woe to the man who thinks he can suppress her intellect.
This is not wishful thinking because the evidence is clear that women's contributions to Saudi society are taking shape in the form of technology and science. University degrees and jobs that "fit a woman's nature" — as the Ministry of Labour so delicately puts it — such as clerical work, sales, catering and whatnot are now only a fraction of what females are interested in pursuing. For many, the challenge is not baking the best pastries, but how to grow and sustain some kind of culture in a petri dish that will lead some day to detect breast cancer at an early stage.
So who are these superwomen and what makes them so special? There's Ghada Al-Qahtani, a young Saudi studying at King Khalid University who invented a medical wristwatch that monitors and measures blood sugar, blood pressure, body temperature and the heart rate of diabetic patients. She is only 18 but her diabetic grandmother prompted her to invent a device that turns different colours based on the individual's condition.
In 2012, three young Saudi women earned medals at the Korean International Women's Invention Expo. Prof. Dania Indiajani received a gold medal for inventing a device that measures fabric softening in clothing and textile factories. Amani Al-Shahri won a silver medal for her unusual but effective means of easing the pain of childbirth through the use of adhesive pills. And Amal Al-Dousari received honours for an inventive device that is essentially a closet for ironing clothes. Any woman can tell you that such a device would be practical in any household.
In 2008, Reem Ibrahem Khoja won a gold medal at the First Saudi Innovation Exhibition for her invention of the automated cylindrical slide microscope, which saves time and reduces health hazards for lab workers who need to dispose biological material in a safe manner.
These women illustrate that the role of Saudi women is rapidly changing. Still, many people in our society deride these accomplishments as somehow "too western" or "un-Islamic" and forgetting that once Arabs were the masters of inventions, but now have become the masters of long naps, short work-weeks and long weekends in Dubai.
The support that our young female inventors, businesswomen and academics are receiving comes from people like Shoura Council member Thurya Obaid who is working tirelessly with her female Shoura Council colleagues to put women on equal footing with men. That's not a small task given that new draft laws on retirement for Saudi women falls far short of men, especially when it comes to a woman's right for full retirement pensions equal to her husband's benefits.
This is only one example of how society is failing the modern Saudi woman. The majority of postgraduate Saudis returning home are women. Vast numbers of Saudi women are ready to work in medicine, science and technology. Their contributions will determine where Saudi Arabia stands in the international community. Yet we still struggle to give women their basic rights in the workplace and in the home.
Source: http://www.arabnews.com/news/546381
URL: https://newageislam.com/islam-women-feminism/saudi-women-difference-decade-makes/d/66296