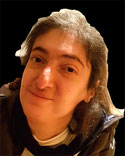 By Raya Al Jadir
April 29, 2020
Earlier this year a range of Barbie dolls were made available, all with various disabilities. This seemed to excite people across the world on social media. I was indifferent. I did not get excited because when I was a child, I never felt the need to have a disabled doll. But I did wish to see other disabled people, especially women, to know that despite being different, I was not alone.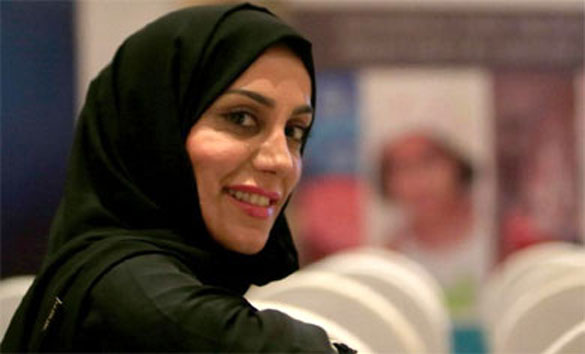 Fatima al Jassim became he youngest member of the advisory council for empowering people of determination, seen here in 2015 at an event in Abu Dhabi where she delievered a speech on childhood asthma. Ravindranath K / The National
-----
Throughout my life I have had to make my own way and fight obstacles without anyone to direct me or to tell me that everything would work out and all would be okay.
I heard my mother's friends or relatives say things like, "Such a shame that a pretty girl like her can't walk" or "She is so clever but God does not give everything, there always has to be missing something".
These comments triggered a sense of incompleteness in me. I felt I was 'less' than others, that I was somehow inadequate. This feeling grew as I reached my teenage.
Failure, however, is a strange teacher. It can bring about a positive change as it did with me. A different persona began to emerge. I had reached a low point in my young life. I did not feel I belonged anywhere.
But when I reached this point, something shifted and I decided that I did not need to belong. I needed only to accept and embrace who I was.
When I began to realise this about myself, I wanted to challenge the attitude and perception of society concerning disabled Arab women.
First though, I had to work on myself and fight my own inner struggles. After all, how can you help others when you cannot help yourself?
It took me a decade to finally be fully comfortable with who I am. And that is when I started a forum that allowed disabled Arab women be in control of their own narratives.
Upon launching the magazine Disability Horizons Arabic, I got to know dozens of strong-willed Arab women who I wished were around when I was growing up. Maybe then I would have known I was not alone.
Fatma Al Jassim from the UAE was born with cerebral palsy. Although she struggled like me throughout her academic life, she became the youngest member of the advisory council for empowering people of determination. She enabled a younger generation to experience a fully inclusive world.
Ms Al Jassim believes that in terms of infrastructure and access gender makes no difference but that socially, being a disabled woman is much harder than being a disabled man.
I have always detected this in people's attitudes – they would stare harder at me than at a disabled male. I would be pitied more, as though a disabled woman's predicament is somehow worse.
Even when people accept disabled women, there is a limit to what they 'allow' you to aspire to achieve. Throughout my academic life I was encouraged to aim low and not expect too much.
It was not until I was at university that my supervisor convinced me to pursue a PhD in English literature. She was the only person outside my immediate family who pressed me to push boundaries that had been set by others.'
I thought I was the only one to go through this until I met Israa Abualkishik from Jordan, who has been visually impaired since birth, yet got a PhD in Educational Psychology.
She works at the Saudi Centre for Rehabilitation and Training of Blind Girls in Jordan. Ms Abualkishik is an active campaigner in the field and pushes for full integration of disabled people in every aspect of life.
She had to endure years of people questioning her desire to study because "What would a blind woman do with studying as though she would work?"
Women with disabilities are not just discouraged from studying or working but are often overlooked as marriage partners because of societies' perceptions that they won't amount to anything.
Middle Eastern women are seen as their families' responsibilities until they're married. For women with disabilities, they can be seen as burdens on their family because the likelihood of their finding someone is low, as you are assessed on your looks and your physical ability.
Nesrin Akyuz, an amputee who lives in Lebanon, is considered to be the first fitness coach with a prosthetic leg. She has worked as a nutritionist in a hospital and fitness gym.
As a woman, she heard many hurtful things like, As a woman, she heard many hurtful things like, "Why does she show her prosthetic leg" and "Who is going to marry a person with a prosthetic leg?"
However, she has learnt to live with such comments, and at the same time has had the humour to laugh off the contradictions that exist within Arab society.
But Arab society has yet to fully accept us. The future though is so much brighter for the next generation of young disabled girls, who will grow up knowing that they can do and be whoever they want to be because a generation of women have led the way.
Raya Al Jadir is a freelance journalist and co-founder of the first Arabic lifestyle e-magazine of its kind, Disability Horizons Arabic
Original Headline: What I learnt from strong-willed Arab women – and taught myself
Source: The National
URL: https://www.newageislam.com/islam-women-feminism/arab-society-yet-fully-accept/d/121745