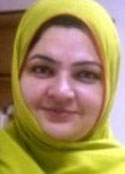 By Rahila Umer Sumalani
February 4, 2014
I am Bano. My mother used to call me Pari (Fairy). I was the only baby girl of my parents. I was killed by my uncle.
My father was supposed to kill me but he didn't have the courage so he asked my uncle for the favour.
I was killed in the honour of my family's good name which I destroyed. I was killed on Eid day. My grave is in my village and I was buried in my Eid dress. My father visits my grave in the dark so that no one sees him. My mother never visits my grave, she can't make it.
My life in the living world was not so good. The parenting I received made me a girl with low self-esteem. I wasn't a strong and confident person. My father's lack of contributions and engagement in my life made me find alternate ways to relate to men. There was a void in my life and to fill that void I made some wrong choices.
The only charming days were the 30 days that I had someone in my life. He used to stand in front of my school. One day, he sent me a cell phone through my friend. This was the first ever gift I received in my life. We had conversations every day, whenever I found suitable time to talk to him.
He promised to provide every joy of life that I was missing at my parent's home. We never met but those snatched conversations brought a new charm in my life. I considered myself one of the luckiest people around.
Unfortunately, that boy was a cheat.
For him, I was nothing but a chance to win a measly bet.
He had a bet with his friends that he will win my trust in a month. It took him only two weeks. He celebrated that day in a restaurant where his friends overheard and enjoyed our phone call conversation which was much longer than usual. That evening, my father heard our conversation and I knew he would kill me.
So I left home for someone I thought will protect me, but he never showed up. My family intended to kill me for this immoral act. They were supposed to kill us but he was nothing but a wrong number.
For me, he was my soul mate and we were made for each other. I had blind trust in him and felt secure with him.
For him, I was a just an opportunity to have fun, a chance to win a bet.
This bet turned out to be very expensive; it was worth the life of a human being.
Bano: "Father, you could have saved me"
Father: "Yes may be, but I could not absorb the immense pressure of our society. I followed my tradition to save the future. You brought shame and disgrace to our family. I had to sacrifice you to purify my reputation.
I worked hard day and night to give you and your siblings the basic necessities of life; to feed you. In return, you destroyed my name in our society. You left home for a person who didn't love you at all, for whom you were just an object of fun. Who used you and threw you. We live in a society where we can die for our due honour and you just ignored it."
Bano: "It was my first youthful infatuation with the wrong person. I regret it but I am innocent. It's just that I could not distinguish between right and wrong. I had blind trust in him which I should not have done so. My love was reciprocated. He used to compliment my beauty and for a girl of my age, I thought this was true love. I was just 17.
You never talked about this, neither did mother. You just sent me to school, never asked what's going on there. Your lack of interest and affection made me feel that I am not worthy.
How did my death save the future?"
Father: "Well it will teach the rest of the youth a lesson that the consequence of such an immoral act is death."
Bano: "Did this 'honour killing' help the youth?"
Father: "No, it didn't. Your murder was not the last one. Love marriages and such immoral acts are still there and have increased if nothing else. The practice of honour killing is growing.
Bano: "Father, are we more religious or traditional?"
Father: (He keeps silent for a while and replies) "We are more traditional than religious"
Bano: "That's what I thought. I wish we were more religious so that this would have never happened in it the first place. Our religion considers me a human, who has emotions and feelings just like a man.
You only care about food and our home, which was never enough. My emotional, physical and psychological needs were ignored by you. In our religion, a man and a woman are equal but in our tradition, most of the time, I am the only one who carries the burden of our 'family's honour'."
Father: "I wish I could undo things"
Bano: "Life doesn't give second chances. We were supposed to be responsible. I would die a 100 times for your honour, only if it really brings your honour back but it doesn't.
I would forgive my killers if this murder brings any positive impact on our society but it won't. The society is responsible for my immoral act. You are responsible of this disgrace; I was not the only guilty one here."
I am Bano and my mother used to call me Pari. This is the conversation I have with my father when he visits my grave. He still visits me in the dark so that no one sees him.
A Fulbright scholar, with an MS degree from The University of Georgia, Athens, USA, Rahila Umer Sumalani is currently working as Assistant Professor at the Balochistan University of Information Technology, Engineering and Management Science, Quetta.
Source: http://blogs.tribune.com.pk/story/20789/a-dialogue-with-my-murderer/
URL: https://newageislam.com/islam-women-feminism/honour-killing-dialogue-with-murderer/d/35595