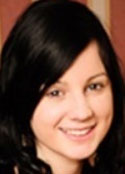 By Pina Sadar
6 September, 2014
Terrorism, oppression, fundamentalism and victimhood are only a few of the buzzwords that inevitably accompany discussions about Islamic headgear. From burqa-bans to atrocities against women in some Islamic countries, the veil is frequently framed as a piece of cloth imposed on an individual by her religion and culture.
But beyond the oft-peddled static images of oppressed and depressed Muslim women, the reality is far more dynamic. In multicultural Britain in particular, women of all ages, ethnicities and economic backgrounds purposefully don the Hijab. Many see it as an important element of a modern Muslim female identity.
Although the Hijab essentially conveys deeply religious sentiments, its meanings stretch beyond spirituality. Influenced by political and social changes, the Islamic headscarf reflects the eclectic lifestyles and the beliefs of women who embrace it. Some wear it to reaffirm their ethnic belonging and others to manifest their disagreement with British military interventions in Muslim countries.
While many think connecting Islam with feminism is an impossible contradiction, a generation of young British Muslim women feels a strong need to promote its rights in public. These women want to dismantle patriarchy in Islam and beyond. And they want to wear a headscarf while they do it.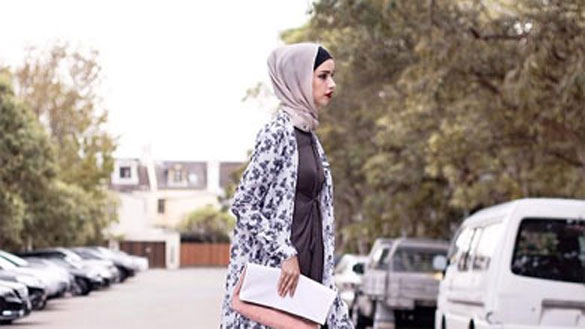 Hijab 2.0
-----
Burgeoning feminist movements are especially vocal online. Just like many other social movements in the 21st century, women are using social media in particular to address gender inequalities in society.
Their digital activism is proving effective. In September 2013, Birmingham College reversed its face veil ban after a Twitter outcry that argued for a woman's right to choose her attire. Similarly, online campaigners played a part in pressuring FIFA to lift its ban on Hijabs on the football field.
The recently trending Twitter hashtag #lifeofamuslimfeminist is an example of the growing popularity of online Muslim feminism. Twitter user Noorulann Shahid told the Feminist Times that she started the hashtag because she wanted to explain the frustration of being a Muslim feminist "navigating between Muslims telling you that you don't need feminism and mainstream feminism rejecting you." Shahid argued, "When this happens, there is nowhere you can position yourself comfortably."
Her idea snowballed and the hashtag is now attached to thousands of tweets capturing the challenges and aspirations associated with being a Muslim feminist. They are often closely related to experiences of wearing the Hijab.
"If only men obsessed over the education, health and justice of Muslim women like they obsess over Hijab," tweets one woman. Another user adds: "Getting lectures on how your Hijab isn't 'correct' by brother who clearly missed the memo about lowering your gaze."
By publicly discussing their veils and the double standards men often exhibit when they try to control how women dress, these Twitter users are reasserting their right to shape the meaning of their own clothes. Social media channels help them to voice opinions that would normally remain ignored by the mainstream media.
The LBTQ Hijab
In addition to general online discussions about Islamic feminism, Muslim queer movements are also seeking to reconcile their relationship with veils.
Some celebrate the Hijab as an emblem of female inclusivity. The Safra Project, a group that advocates for lesbian, bisexual, queer and transgender Muslim women's rights is one. It claims Hijabs and Burqas are part of a Muslim woman's queer identity. Its members want to embrace their sexual identity with the help of Islam rather than be forced to choose between the two.
Organisations such as Safra are, however, aware that their attitude is not commonly accepted and shared. On one side they face strong criticism from Muslims and on the other they are excluded by non-Muslim queers too.
Muslim queers often feel that their visibly Islamic outfits are not welcome in LGBTQ circles. Even those who are often subjected to similar discrimination themselves frequently fail to understand that the veil does not correspond with narrow gender and sexual identities.
The Anti-Capitalist Hijab
The Hijab has long been debated in connection to Islamic gender roles, but some headscarf wearers are using it to reflect on modern British ones too. In her Guardian column, publicist Nadiya Takolia, who adopted the hijab after delving into feminism, remarks:
'This is not about protection from men's lusts. It is me telling the world that my femininity is not available for public consumption. I am taking control of it, and I don't want to be part of a system that reduces and demeans women.'
The same message is captured creatively in the work of Princess Hijab. This controversial French street artist "hijabises" sexualised subway advertisements by painting the Islamic veil over images of bikini-clad models. Just like Nadiya Takolia, she sends out a clear message – women's bodies are not for sale.
Jannat. @UrFaceIsNice
Follow
There's an anonymous street artist in France called "Princess Hijab" and she goes around spray painting veils on...
12:36 AM - 1 Apr 2014
coltt @colttblog
Follow
In the first installation of Coltt's Street Art Series, Issey Goold presents Princess Hijab http://colttblog.tumblr.com/post/80606383230/coltts-street-art-series-part-1-unveiling …
2:26 AM - 25 Mar 2014
With real and painted veils, women reject the sexualisation of female bodies by covering them. They gain a sense of self-respect without adhering to capitalist norms of beauty. They promote a new version of feminism.
Democratic discussions about veiling are welcome but ultimately the public needs to acknowledge a woman's freedom to choose not only her own form of a dress but also to shape its meanings – whatever they may be.
Pina Sadar does not work for, consult to, own shares in or receive funding from any company or organisation that would benefit from this article, and has no relevant affiliations.
Source: http://www.sbs.com.au/news/article/2014/09/05/muslim-feminists-reclaim-hijab-fight-patriarchy
URL: https://newageislam.com/islam-women-feminism/muslim-feminists-reclaim-hijab-fight/d/98946