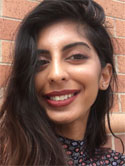 By Noor Shahid
September 19, 2017
Dystopian themes have always been popular amongst mass media consumers, whether it is a setting for a novel à la Hunger Games, or the premise of widely acclaimed television shows or films.
There is no denying the public's fascination with 'strange' locations or lifestyles, so different and exaggerated from their own.
Therefore, it only makes sense that the world is equally fascinated about what goes on behind the closed doors of Saudi Arabia, a nation too private for the information-hungry 21st century.
Recent developments in the Kingdom, such as the 'honesty app' Sarahah that took over the internet like wildfire, the government's decision to lift restrictions on WhatsApp, Prince Salman's plans to build beach resorts in the country where women can wear bikinis, and the recent video of a Saudi girl strolling in the desert in a skirt and cropped top, have intrigued the world even more.
Having lived in Saudi Arabia for most of my life, I have become somewhat of an informal travelling speaker on this Middle Eastern desert.
Females and Saudi Arabia are two things that do not seem to go together very well. Of course, it is not a sanctuary here for women – the driving ban, amongst other things, is very real.
However, the life I am used to in Saudi Arabia is very different than what the thousands of news articles scattered across the web would paint. Daily life here, especially for a woman, is difficult yet not impossible.
The first thing to address would probably be the Abaya – a black cloak worn over clothes. Women are required to wear an Abaya when out in public in Saudi Arabia. Contrary to popular belief, the only thing compulsory is the Abaya itself. Head coverings (Hijabs) or face coverings (Niqabs) are not.
I have heard of some cases, though, where religious police (Mutawwa) pester Muslim-looking women to cover their hair if they are not doing so. On the other hand, foreign-looking women are given a pass on most of these things.
To most, this does seem like one of the worst parts about being a woman in Saudi Arabia. I won't disagree – there is something that is deeply dehumanising about being reduced to a black figure in public next to males and loud, rambunctious teenage boys donning bright clothes and the latest fashion trends.
At the same time, there is nothing like wearing pajamas under your abaya all day and having no one be the wiser because on most days, comfort trumps all. Abayas have also become fashion statements of the sort, with designers selling bedazzled and customised pieces for thousands of Riyals each.
More recently, colour has started to come back into the market, and amongst the sea women dressed in black in malls, you can now see purple, fawn and glitter-covered robes, a peek into one's personality.
The driving ban is the next topic many love to discuss, mostly only the sheer absurdity of it. It is sad, though, that it only seems absurd in other countries; here, the roads were paved by men for men.
I've had people ask me how I function here without the freedom to drive, and how my mother and other housewives even live, seeing as there is no public transportation to replace private cars.
When I'm asked that, I find myself pausing – how did we do it? Because once you have moved on from Saudi Arabia and experience the ease of mobility, it is difficult to recall a time when the outside world was not as accessible.
I have to commend my father at this point, for driving more than he probably should after 6pm on a workday. Whether we missed the bus to school or we wanted to go to a friend's house or to the mall, my father would be the chauffeur.
When he wasn't available, we utilised a private taxi to get to where we needed. To this day, I'm uncertain about the legality of those taxi drivers, as most were Pakistani or Indian men who my mother and her circle of friends paid in cash. We would refer to them as our personal drivers at highway checkpoints instead of taxi drivers.
The lack of movie theatres is another aspect of Saudi Arabian life that foreigners find extremely hard to believe. It is true that public establishments and entertainment facilities are extremely lacking and much more so for women than for men.
I live near a public beach and it is hilariously Halal. Most of the beach is paved to create a sidewalk, for people to jog, bike or skate on. There are no explicit signs saying 'men only', but the rule is subtly implied because of course, if anyone has tried to bike or run wearing an Abaya, they will soon find that it is more difficult than assumed (been there, done that).
On pleasant days, families will venture out to the beach for a picnic or barbecue, with the women staying on the picnic blanket while the males dive into the water. Some conservative families switch out the picnic blanket for a small tent.
Malls are open to 'families only', and you will usually see security guards throwing out groups of teenage boys who wander around inside. Something specific to Saudi Arabian malls is that female fitting rooms only exist when the entire shop is run by female employees exclusively, such as lingerie brands or dresses.
This has become an annoyance, especially when shopping for jeans (as my fellow girls will understand), because it is impossible to find the right fit in the first try. But there is a loophole! I buy the jeans, try them on in the mall's public bathroom, and go back and return them 20 minutes later if they do not fit, and cycle through the process again for the second pair.
It is tiresome, especially going through the exchange procedure, but it works. Moreover, I find that this is a small price to pay for giant malls housing every international brand you could think of. Think of it as a much (much) more stripped down and censored Dubai.
Restaurants and cafes are other forms of entertainment, with an extensive range of options available. Each restaurant has a males-only section and a family section. Both sides are supposed to be the same in quality, however, the phrase 'separate but not equal' does comes to mind often.
Nonetheless, there comes some peace of mind with such separation, which is avoiding the leering teenage boys who are prone to harassing and catcalling in almost any situation.
It is crucial to mention the existence of compounds, or, gated communities. Without describing these, a whole chapter of Saudi Arabian lifestyle is missing. These compounds were originally constructed to house the massive influx of expatriates (no Saudis allowed).
Some of the bigger compounds, such as Aramco, even have horse riding stables, restaurants and movie theatres available, and also allow women to drive inside to get around. Some foreigners even make their own alcohol at home (it was called Moonshine), if you wanted to know just how lax rules were for them.
Overall, during my time in Saudi, these private compounds were the setting for most entertainment. Parties, events, spring fairs – there were multiple things to do and hanging out in these gated communities made Saudi Arabia a little less Saudi Arabia for us.
Having gone to school in this country, I can say that my Middle Eastern experience was a lot more American than expected. Because I attended a co-educational American elementary, middle and high school, the culture and people I was around was another way for me to escape the strict regulations of the place I lived.
In the middle of this desert, my school was another source of entertainment and friends, something obviously missing from the Saudi public sphere. These schools, again, were built specifically for expatriates, with very few Saudis allowed in, leading to an even greater divide between locals and foreigners (I did attend high school with a Saudi princess though, which is always an interesting party topic to bring up).
Change is forthcoming, though, slowly but surely. Besides slight political reformations, Saudi culture is becoming more modern by the day. A recent example that has made headlines worldwide is the popularity of the Sarahah app.
Named after the Arabic word for 'honesty', Sarahah was developed by a Saudi programmer to allow the sending and receiving of 'constructive criticism'.
The mask of anonymity can, of course, be dangerous. While many users receive compliments and kind messages, the majority get rude texts that blur the line between bullying and feedback.
It is interesting to note that such an app originated in a country like Saudi Arabia, where censorship is rampant both on and offline. The download numbers show a mind-boggling rate of popularity, clearly highlighting the need for openness, honesty and anonymity in such a closed-off nation.
At the same time though, Sarahah is an important instance of Saudi start-ups and businesses that are shedding some of the ultra-conservative nature of the society. Sarahah's developers are focusing on monetising and further boosting the app, making it something to watch out for in the time to come.
Mine is just one story, though. Being a housewife in Saudi Arabia, being a female doctor in Saudi Arabia, being a maid in Saudi Arabia – each woman will have something different to tell based on the role she is in.
Most of these stories are still private, locked away in the Middle East, but with the globally connected 21st century, hopefully life down here in the desert will no longer be seen as mysterious and scary as it is made out to be.
Noor is currently pursuing a Management Sciences major at LUMS. She has called many countries home over her 20 years and is a fan of minimal design, 90s RnB, and dogs.
Source: dawn.com/news/1358507/my-life-as-an-expatriate-girl-in-the-kingdom-of-saudi-arabia
URL: https://newageislam.com/islam-women-feminism/my-life-expatriate-girl-kingdom/d/112592