New Age Islam News Bureau
3 Feb 2019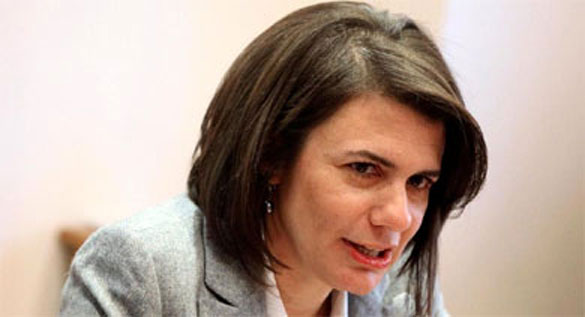 Raya Al Hassan was appointed the Arab world's first interior minister in the new Lebanese government. Reuters
----
• We Need Anti-Discrimination Laws Not Dress Codes, Women's Groups Tell Putrajaya
• World Hijab Day Celebrated, Muslim Women Appeal To End Islamophobia
• In Northern Nigeria, Drug Abuse Remains A Problem Among Women
• Raya Hassan, First Female Arab Interior Minister
• Sufi Women Urge Warden Of Qarchak To Observe Prison Rules
Compiled by New Age Islam News Bureau
URL: https://www.newageislam.com/islam-women-feminism/world-hijab-day-activists-lamu/d/117633
--------
World Hijab Day: Activists, Lamu Women Want Ruling On Muslim Veil Reviewed
Feb. 02, 2019
World Hijab Day was marked on Friday with Muslims at the Coast joining in the commemoration of the occasion themed 'Breaking stereotypes and shattering boundaries.
On January 24, the Supreme Court overturned a ruling by the Court of Appeal that allowed Muslims to wear hijabs in non-Muslim schools.
Hijab is a veil which Muslim girls and women use to cover their heads and necks.
Lobby group Muslims for Human Rights (Muhuri) held a procession in Lamu.
They discussed the impact of the ruling and told women it is their constitutional right to respect the practices of their faith.
Muhuri Lamu field officer Umulkheir Ahmed said the Constitution provides for freedom of worship.
"The law allows us to manifest our religion through worship and observance," she said.
Women in Lamu want the ruling, which was overturned on technicalities, challenged.
Ahmed said the rights of Muslim girls will be violated if schools ban the hijab.
She said there is increasing discrimination against hijab-wearing Muslims.
Lamu West education officer Rukia Gilgil said education policies must respect an individual's faith.
"The powers bestowed to the schools' board of management shouldn't contravene the Constitution," she said.
In a rare occasion in Lamu, female madrassa teachers and students came out protest the ban.
https://www.the-star.co.ke/news/2019/02/02/world-hijab-day-activists-lamu-women-want-ruling-on-muslim-veil_c1888519
--------
We Need Anti-Discrimination Laws Not Dress Codes, Women's Groups Tell Putrajaya
02 February 2019
By Danial Dzulkifly
KUALA LUMPUR, February 2 — The Joint Action Group for Gender Equality (JAG) has warned against a proposed dress code for Muslim staff in the private sector, stating it could raise "unintended consequences" for those who might choose not to comply with the guidelines.
The coalition of women's rights groups said a dress code would set norms and expectations of "what people should or should not wear", despite being "optional" or non-binding.
"We are concerned that a dress code could have the unintended consequence of ostracising both Muslim men and women who choose not to comply with the dress code, and in turn subject them to social pressure, harassment, and, ironically, further discrimination," the coalition said in a statement.
"Rather than policing people's clothing through guidelines that restrict rights and place the burden on individuals to conform, the government should introduce laws to stop employers from discriminating against employees based on their dress and gender,'' it added.
The proposed dress codes are among the initiatives done by the ministry as a means to address discrimination against Muslim women who wear headscarves, however, JAG believed the issue could be resolved through proper amendments to the law.
"We believe that such discrimination can be tackled through upcoming amendments to the Employment Act, the Sabah Labour Ordinance, and the Industrial Relations Act, which includes protection against discrimination on the basis of gender and religion," said JAG.
"The JAG stands by the right of every person to choose how he or she dresses," added the statement, endorsed by eight groups including All Women's Action Society (AWAM), Persatuan Kesedaran Komuniti Selangor (EMPOWER), Women's Aid Organisation (WAO) and Sisters in Islam (SIS).
This comes as the Ministry of Human Resources stated on January 29 that it intends to present the proposed guidelines to the National Labour Advisory Council before the final draft is completed.
The ministry had said that the guidelines would only apply to Muslim workers in the private sector and the formulating of the guidelines was important to address possible instances of workplace discrimination.
Last year, the minister in charge of Islamic affairs Datuk Mujahid Yusof Rawa said Putrajaya received many complaints from Muslim women working in the airlines and in the service industry who claim their employers prevented them from wearing the tudung, citing their respective company code of conduct as excuses.
https://www.malaymail.com/news/malaysia/2019/02/02/we-need-anti-discrimination-laws-not-dress-codes-womens-groups-tell-putraja/1719255
--------
World Hijab Day Celebrated, Muslim Women Appeal To End Islamophobia
by Sameer
Feb 03, 2019
New York: Muslim women assembled in the city of New York on the occasion of World Hijab Day and appealed to the world to extend cooperation to eradicate racist tendencies and Islamophobia.
This day was also celebrated in Malaysia, Nigeria and West Balkan counties on 1st February.
A meeting was organized by Muslim women in front of the Municipal Office in New York. The participants of the meeting stressed the need to seek cooperation for removing Islamophobia and racist tendencies. They felt that hijab is the protector of their sanctity and dignity. They were also holding placards on which slogans were written.
It may be mentioned that Ms. Nawaz Nazima Khan of Bangladesh who had started observing this day since 2013 told that she had faced anti-racist tendencies in New York. She also said that 90 countries have supported her movement.
In a similar program held at Kuala Lumpur in Malaysia, Muslim women belonging to various occupations participated under the banner, "It is our choice".
https://www.siasat.com/news/world-hijab-day-celebrated-muslim-women-appeal-end-islamophobia-1463245/
--------
In Northern Nigeria, Drug Abuse Remains A Problem Among Women
February 2, 2019
Stephanie Adams
In Kaduna, Habiba, a young woman on the streets of Barnawa, shared her story as she held a baby and a wrap of marijuana.
"I did not decide to be an addict, my family were a trouble to me, I was treated ill by others, I didn't feel loved by my parents, so I started to find solace with my friends and neighbours," she said.
At 16, Habiba's friends introduced her to a cigarette-like stick.
"I did not like it at first but it gave me a good feeling, I was always smiling and my worries became less," she said. "I want to stop, I tried to stop, but each time I go a day without codeine cough syrup or weed I become sad and depressed and I feel like the world is going to end — so I continue, stopping will be very hard for me. Sometimes I feel sick but I can't stop."
Asked if she was scared of her baby learning her smoking habits, Habiba said, "I will not want her to learn; it is very bad, but if it's God's will then let it be done. I want my child to be a doctor to help people like me."
In Kano, Rasheedah, a married woman explained how drugs, codeine specifically, was her only recourse after her husband broke her heart by deciding to take on a second wife.
Okowa Campaign AD
"I never believed my husband will take another wife until my neighbour told me during a regular evening gist," she said.
"Life became horrible for me, I went to see his family to discuss what I have heard, but to my surprise, his mother knew about his plans to marry a second wife. Two months after I found out about his plans to take a new wife, they got married; all the top government officials were invited. I felt betrayed beyond my imagination. My girlfriend Zainab (name changed) was always taking cough syrup, I didn't know what it was, but I tried it someday and that was how I found peace of mind."
Fatal Addiction
Theresa Ugalahi, a psychiatrist with the Birmingham Solihull Mental Health Foundation, London, highlights the effect of drug addiction among women, which is now gaining a foothold in the northern part of Nigeria.
"In addition to all the adverse effects of drug addiction to humans which we know of, females have certain roles and body build that increase the adverse effect of drugs addiction on them. Females can tolerate less alcohol than males and this is because they have less body water and more body fats," she said.
"The alcohol does not have enough body water to dilute the alcohol and stays at a higher concentration in the body. Some studies have also reported that women have fewer enzymes in the stomach to breakdown alcohol and thus tends to get more alcohol into their system. We are also aware that the elimination of alcohol depends on the quantity in the body. Thus they stay drunk for longer, their kidneys and livers are exposed to alcohol for longer, causing more damage, than for males.
"The role of the female which includes bearing children means any drug addiction does not stop on the person involved but it also affects another person-the unborn child. Women who drink while pregnant risk their newborn babies developing fetal alcohol spectrum disorders, the most severe is the fetal alcohol syndrome."
She explained that this syndrome comes with mental retardation and other adverse problems. Cigarette intake, she said, has been associated with frequent miscarriages in pregnant females, likewise the use of most of the other drugs. While pregnant, the use of other drugs can result in withdrawal for the child, sometimes fatal.
"For example use of Benzodiazepines can cause floppy baby syndrome, where the child cannot move including for essential things like breathing. Stimulants may cause the baby to be hyperactive, irritable at birth and develop a disorder called attention deficit hyperactivity disorder in childhood. The use of any form of opioid including codeine in pregnancy may cause Neonatal abstinence syndrome associated with vomiting, breathing problems and hypersensitivity to noise.
"Also, note that some drugs can be transmitted through breast milk depending on the quantity taken. A child's brain keeps developing after birth, and lots of neuronal differentiation takes place during this period. Drugs have been known to disarray this fine and precise arrangement and growth of these neutrons," she notes.
Some of these brain changes can lead to mental disorders during adolescence or adulthood, or mental retardation and problems with motor and behaviour skills, the official adds.
"In general, the physical health of persons addicted to drugs is very poor. Cancers, blood clots in the brain, liver disease, nervous problems, poor nutrition and poor self-care are more or less permanent fixtures."
She said women who take hypno-sedatives or stimulants are at an increased risk of engaging in risky sexual behaviour. This is because the drugs have the potential to make them less in-control and increase sexual appetite.
Getting sexually assaulted while under the influence can led to many unwanted outcomes like pregnancies, STIs, HIV and emotional trauma, she adds.
Building Refotmatory Centre Kiru Kano state.
"The drug culture controls the life of the person. And the female will have to be subject to the rules of that environment, which in a country as paternalistic as Nigeria will be largely subservient. The cost of these drugs necessitates debts as these women cannot hold a job and they need to buy expensive drugs in a continuous blur. They live in fear of these drug suppliers and the law," she explained.
Prevalence
Mairo Mandara, the Nigerian Country Representative for Bill and Melinda Gates Foundation, said some girls have been victims of drugs targeted at sexual exploitation.
"At a young age, life and livelihood for girls is very important; and this is unique to girls. It is because they have a product that can be used. A lot of time, most of the girls are drugged so that you can get them off their mind, off their guard. A typical Hausa girl to have sex with two men and others are watching? It's not regular," she says.
"The vulnerability of girls is not just to have them on drugs but to have them on drugs for the purpose of exploiting their sexuality," she adds.
She also harped on marital negligence as cause of the menace. This, she said, has a more pronounced effect on the women.
"You find a husband who is not able to cater for his responsibility. In the north, even if you're a billionaire, you expect your husband to shelter you, clothe you – no friends, no job, stress, yet no care from their husbands. It's more of circumstantial."
Asked if the Islamic law against the intake of alcohol has in any way fuelled the spread of the abuse of hard drugs, Mrs Mandara replied thus:
"In Islam, alcohol is not the only thing that is forbidden. Everything that intoxicates is forbidden. We need to redefine the definition of intoxicants among Muslim clergies."
She blamed the government for not putting up measures to forestall the sale of codeine even though it has been banned.
She then charged the elite to break their silence and work on discontinuing the menace by speaking and taking charge.
"At family level, we need to take our family more seriously. Honestly speaking, in the north, men need to take their family more seriously. Because they are relegating the responsibility to the women. In the north, men are in charge of the home. At 18, if a mother talks to her child, the child would probably think you are a parrot."
Kano Hisbah Board As Moral Police
Hisbah Board in Kano is referred to as the moral police. At the time of visit, there were about over a dozen young girls in their custody who were seen at the inappropriate locations "at the most inappropriate hours" and picked up.
Though all the women under substance abuse have been transferred to the Kano state reformatory centre, Kiru, however, all efforts made to access the reformatory centre proved abortive.
Speaking with Khadijah, 14, who had been held for three days at the Hisbah Board for fleeing her home in Adamawa State to Kano, she said she had to flee because her step mum "doesn't treat her well".
After losing both parents to Boko Haram rampage on her hometown, Adamawa, she has since then been staying with her step-mom. She hopes to return to her grandmother in Jalingo so that she could start going to school again.
Another young girl in the custody of Hisbah is Maryam, 19, who was caught at New Paradise Hotel, Kano. Maryam is a dancer. She gets N3000-N4000 for dancing, even if she makes more money, she's not paid more than that.
As for Khadijah, 19, who has been in the custody of Hisbah for a week, her parents reported her to Hisbah. She was held, alongside her boyfriend, Mathew, 29, whose house she fled to.
'We Are Doing Our Best'
Speaking with the Director General of Hisbah Board, Abah Seriyu Subi, he admitted that, although rare, women have records of taking drugs and other substances.
Kahdijah 19years at the Hisbah Board.
"We have women but it has not been in our character (in the north). We have up 150 males and 50 females in our custody.
"Although we have a challenge: People are denying (failing) to send their female children to the Board because of stigmatisation. They hide their children because of peer group."
He added that intake of drug by these women is mainly "for them to get high", and this, he said, has been aided as a result of peer pressure and poverty.
Asked how the ban on codeine has reduced or increased the intake of other drugs, he said: "You cannot say it is because of the ban on the consumption of codeine. There are different substances that can make someone high: faeces of lizard, some go to the toilet (to sniff ammonia), we have 'solution'. And they very cheap; with N5 to N10, you can get it."
Sabongeri, a cosmopolitan area in Kano, seems to be the worst hit in the prevalence of drug abuse in the state. Therefore, the attention of the Board is drawn to the area.
"You will get all manner of drug addicts in the area. We are doing our best to sanitise Sabongeri. Operating in the area is very complicated."
Kano Police Speak
The Kano State Police Public Relations Officer, Magaji Majia, said the state police have developed a mutual relationship with every community "which makes it easy for information to be sourced when there is illegal distribution of illegal or suspicious substance in Kano".
They (police) work alongside the vigilante and the community rulers to make sure that the illegal consumption of codeine cough syrup and other illegal drugs is eliminated.
Mr Majia added that, recently, a man was arrested for storing over 25 bags, each of which contained 25 parcels of Marijuana, in a residential building which he has made a warehouse for these products.
The man, the caretaker and landlord have been arrested for this. Also, a man was arrested for importing banned Tramadol worth N19 million packed in an LG Television carton in a trailer with the intention of depositing in Kano State and Niger Republic.
Mr Majia says the NPF with over 7000 officers are working tirelessly in bringing perpetrators to law, though he said the police is more concerned with dealers and importers of these harmful products.
"There are about 7000 officers working tirelessly to bring drug abuse and addiction to a stop.
Mostly, women consume more Tramadol, Packaline, Rohypnol (Rochi)," he says.
Recovery From Drug Addiction In Women Lower— Psychologist
According to Ayo Ajeigba, a psychologist with the Olive Prime Psychological Service, "drug abuse and addiction is common among Nigerian women now.
"Women use several substances even more than men, other types of substances used also depends on cultures and religion, though in terms of comparison, men still consume drugs more than women though the recovery rate from drug addiction among women seem lower and they often get deeper as they have more emotional reasons backing their substance use.
"In terms of after effect of substances, the long and short term effect also depends on the type of substance consumed," he explained.
According to her, weed contributed to the smoothness of her pregnancy and speed of delivery.
"I did not stop smoking even all through my pregnancy, in fact it made me strong and kept the baby healthy, I was in labor for just 20 mins and I believe weed was responsible for my painless delivery; my baby is 12 months old," she said.
Ticking Bomb
There is a need for rehabilitation centres, creation of awareness of the menace by religious leaders and state actors in order to bring drug addiction to a stop, advocates said.
Some like Ibrahim Gombe have gone a step further to weigh in.
Mr Gombe, an advocate and director of the Drug-Free Arewa, a non governmental organisation said the movement aimed to tackle the alarming drug abuse especially among young people in the region.
He said it also aims to pull the attention of strategic influencers and stakeholders to the extent of the alarming damage, and the threat drug abuse poses on the future of the region.
"We also aim to reposition the northern region gradually, back on its historic hub of naturally and customary excellent and exceptional leaders, evident in providing direction in national affairs, and as pillars of Nigeria's nationhood," he said.
https://www.premiumtimesng.com/features-and-interviews/309474-in-northern-nigeria-drug-abuse-remains-a-problem-among-women.html
--------
Raya Hassan, First Female Arab Interior Minister
2 February, 2019
Despite only winning six seats in the 128-member parliament during last May's elections, Lebanese women made a leap forward in the ministerial picture this week after political forces named four women in the new cabinet, for the first time in the country's history.
Prime Minister Saad Hariri surprised parties by appointing Raya Hassan, who made history when she became the first woman interior minister in the Arab world.
Hassan, 51, had previously become the first woman in the region to be appointed finance minister between 2009 and 2011.
Seventeen new ministers were named on Thursday in Hariri's 30-member government, while nine remained unchanged and four were former ministers.
"I am proud of Lebanese women, proud of the four female ministers in the government, proud of the first female interior minister in the Arab world, proud of the future and proud of Lebanon," Hariri said via Twitter after announcing his government.
Hariri's previous Cabinet only included one woman in a secondary ministerial position.
Sources close to Hariri told Asharq Al-Awsat that the PM has chosen to name Hassan as Minister of Interior to empower women and because she has great competences, earlier proved at the Ministry of Finance.
In the new government, Nada Boustani Khoury was named Minister of Energy and Water by the Free Patriotic Movement (FPM), headed by Foreign Minister Jebran Bassil.
The ministry is considered one of the most important portfolios in the new government, given its role in managing the electricity crisis and the oil sector.
Boustani, who is an activist within the FPM, has worked at the Ministry of Energy since 2010, offering consulting services at the electricity sector, and other projects and issues related to the organizational structure of the Ministry of Energy and its institutions.
Also, anchor May Chidiac was named Minister of State for Administrative Development by the head of the Lebanese Forces, Samir Geagea.
She was the victim of an assassination attempt, which she miraculously survived, six months after the assassination of former Prime Minister Rafic Hariri in 2005.
She is now the founder and President of May Chidiac Foundation and its affiliated media academy.
The fourth woman minister Violette Khairallah Safadi who was named State Minister for Women Affairs. She is the wife of former Minister of Finance Mohamad Safadi.
Khairallah worked as a presenter at the Lebanese Broadcasting Corporation (LBC) and then as a news anchor and political host at Murr Television (MTV).
https://aawsat.com/english/home/article/1573086/raya-hassan-first-female-arab-interior-minister
--------
Sufi Women Urge Warden Of Qarchak To Observe Prison Rules
Feb 2, 2019
The Sufi women who have been recently locked up in the same ward with drug-trafficking inmates in Qarchak (Shahr-e Ray) Prison of Varamin, wrote a letter of protest to the prison's warden, Mohammadi, on January 31, 2019.
According to prison rules, the Prisons Organization is obliged to detain prisoners in separate categories based on the crimes they have committed.
The Sufi women, however, have been imprisoned in the same ward with prisoners convicted of drug-related charges, theft and social crimes, despite being prisoners of conscience sentenced on national security charges.
Shokoufeh Yadollahi, Elham Ahmadi, Sepideh Moradi, Sima Entessari, and Shima Entessari have been detained under the most difficult conditions in the Qarchak Prison. Three of them were in the same ward with prisoners convicted of financial crimes. The latter prisoners were recently relocated in the prison and replaced with prisoners convicted of drug-related offences, murder and theft. Presently, the Sufi women are in danger of physical threats to their lives.
Shokoufeh Yadollahi who suffered a crack in her skull at the time of arrest, has chronic headaches and is supposed to be detained in a clean environment according to the doctors' prescription, but is presently detained among addicted women.
The latest reports indicate that she has lost her power of speech due to inhaling smoke of drugs and cigarettes consumed by other inmates.
Elham Ahmadi and Sepideh Moradi held a protest on Monday, January 28, at the entrance to the prison hall, demanding action on treatment of Ms. Yadollahi.
The State Security forces (SSF) shot Ms. Sima Entessari by shotguns at the time of arrest. A year after the crackdown, the shots are still in her leg.
The Sufi women have been humiliated and brutalized many times because they have complained about the dire conditions in the Qarchak Prison and the treatment of inmates by prison officials. They have also been deprived for long periods of making telephone calls or having visitors.
The Sufi women were arrested during the crackdown on the protest of Gonabadi dervishes on February 19, 2018, and have been imprisoned in Qarchak Prison since February 20 last year. Each of them have received a five-year sentence.
https://women.ncr-iran.org/2019/02/02/sufi-women-prison-rules/
--------
URL: https://www.newageislam.com/islam-women-feminism/world-hijab-day-activists-lamu/d/117633
New Age Islam, Islam Online, Islamic Website, African Muslim News, Arab World News, South Asia News, Indian Muslim News, World Muslim News, Women in Islam, Islamic Feminism, Arab Women, Women In Arab, Islamophobia in America, Muslim Women in West, Islam Women and Feminism