New Age Islam News Bureau
8 Nov 2014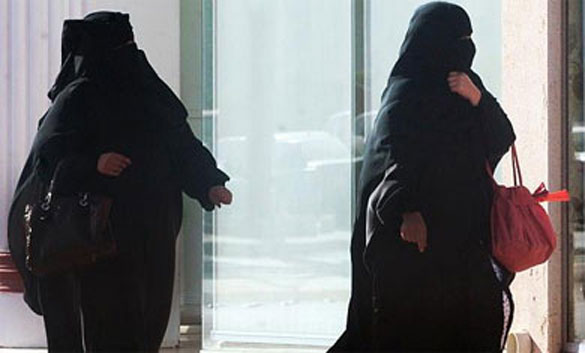 Women's Gyms Flourish in Jeddah as Obesity Levels Rise
---------
• Shura Council Calls to Ease Saudi Driving Ban on Women
• Poor Female Wages Cause for Divorce, Says Preacher
• Wasfia Named Adventurer of the Year
• 15 Seize Saudi Woman from Yemen Care Home
• Muslim Women Urged To Revive Role in Science, Tech
• Migrant Women's Centre Wins NSW Tender
• Transgenders may dress as women, says Court of Appeal in Kuala Lumpur
• Bus Driver Blocks Entry for Woman in Burqa
• Meet the Kurdish Women Fighting the Islamic State
• Women Have a Much Stronger Sense of Smell than Men
• Indonesian Touch Wins Jakarta Fashion Week
Compiled by New Age Islam News Bureau
URL: https://www.newageislam.com/islam,-women-and-feminism/new-age-islam-news-bureau/women's-gyms-flourish-in-jeddah-as-obesity-levels-rise/d/99925
------------
Women's Gyms Flourish in Jeddah as Obesity Levels Rise
JEDDAH: GALAL FAKKAR
Saturday 8 November 2014
As obesity levels rise, Saudi and expatriate women in Jeddah are increasingly joining fitness clubs, Arab News has found.
Saudi national Khadijah Abubakar said she recently joined a gym to shed what she terms as "unwanted kilograms."
She felt too embarrassed to jog in public places, so a gym with all the exercise equipment was the best alternative. "The rapidly growing number of obese women of various ages and nationalities has prompted several Saudi and expatriate women to open sports centers," Abubakar said.
Basmah Abdullah, another Saudi woman, said such facilities are normally attached to beauty salons or in residential flats where they can make at least SR20,000 monthly.
Palestinian expatriate Hanna Abu Taleb said that she initially did not know there were any gyms in the city.
"This was until a Saudi friend told me that she succeeded in reducing her weight considerably at a fitness center. So I also joined one to get rid of my extra weight."
Abu Taleb said she found that most fitness centers operate in apartments with women members of all nationalities.
She said that she works out for an hour, five days a week, with a qualified Egyptian trainer.
Fatimah, a Saudi who runs a gym, said that these facilities are normally set up in densely populated residential areas.
"The government does not issue licenses for women's sports clubs. But as long as there are women who want agile and graceful bodies, such gyms will thrive in the Kingdom."
She said she first opened a hairdresser and beauty shop in a Jeddah district. When it became successful, she opened a gym. Most of her customers welcomed the idea.
She thought that it would be hard to find qualified instructors but this was not the case.
She now employs experienced expatriate women to run the center.
"I never put up any ads for my shop. It was my customers who spread news about the center among their friends and colleagues," she said.
Another Saudi investor in the field, Hafsah Al-Bishi, said she opened a sports center and a Moroccan bath attached to a beauty shop.
Her net monthly income is between SR10,000 and SR15,000, rising to above SR20,000 during vacations.
She opened her business when she saw how popular a gym was run by a Saudi woman and her Lebanese partner. She said her monthly fees are between SR300 to SR500, which includes the 'Moroccan bath'.
A divorced woman in her forties, Sameerah, said she rented a large apartment and furnished it with sports equipment, and now runs it with the help of an Egyptian trainer.
She said that the government should grant licenses to such facilities because it could help create jobs for Saudi women.
According to recent reports, Saudi Arabia has one of the highest rates of obesity in the world, at over 70 percent of its adult population. It was found that 72.4 percent of Saudi nationals over the age of 40 suffer from obesity. This makes up up 35.6 percent of the general population. More than 44 percent of women are obese — 26.4 percent of them are men and 18 percent are children.
A recent study revealed that a whopping SR500 million a year is spent in the Kingdom on treating people suffering from illnesses related to obesity, especially diabetes.
http://www.arabnews.com/food-health/news/656816
-------
Shura Council Calls to Ease Saudi Driving Ban on Women
Nov. 08, 2014
RIYADH: It's only for women over 30, who must be off the road by 8 p.m. and cannot wear makeup behind the wheel. But it's still a startling shift.
The Saudi king's advisory council has recommended that the government lift its ban on female drivers, a member of the council told the Associated Press Friday.
The Shura Council's recommendations are not obligatory on the government, but simply making the recommendation was a major step after years of the kingdom staunchly rejecting any review of the ban.
There have been small but increasingly bold protests by women who took to their cars over the past year. The driving ban, which is unique in the world, is imposed because the kingdom's ultraconservative Muslim preachers say "licentiousness" will spread if women drive.
The council member said the Shura Council made the recommendations in a secret, closed session held in the past month. The member spoke on condition of anonymity because the recommendations had not been made public.
Under the recommendations, only women over 30 would be allowed to drive and they would need permission from a male relative - usually a husband or father, but lacking those, a brother or son. They would be allowed to drive from 7 a.m. to 8 p.m. Saturday through Wednesday and noon to 8 p.m. Thursday and Friday. The Saudi weekend was changed in 2013 to Friday and Saturday by royal decree. It is not immediately clear why the Saudi king's advisory council chose to make different proposed driving times for woman on Thursday and Friday.
The conditions also require that a woman driver wear conservative dress and no makeup, the official said. Within cities, they can drive without a male relative in the car, but outside of cities, a male is required to be present.
The council said a "female traffic department" would have to be created to deal with female drivers if their cars broke down or they encountered other problems, and to issue fines. It recommended the female traffic officers be under the supervision of the "religious agencies."
The council placed heavy restrictions on interactions between female drivers and male traffic officers or other male drivers, and stiff penalties for those who broke them. Merely speaking to a female driver, it said, was punishable by a one-month prison sentence and a fine.
The 150-member Shura Council is appointed by the king, drawing on various sectors of society to act as the closest thing to a parliament in the kingdom, though it has no legislative powers. King Abdullah appointed women to it for the first time, and now there are 30 female members.
The driving ban has long forced families to hire live-in drivers for women. Women who can't afford the $300 to $400 a month for a driver must rely on male relatives to drive them to work, school, shopping or the doctor.
The ban is part of the general restrictions imposed on women based on the strict interpretation of Shariah law known as Wahhabism. Genders are strictly segregated, and women are required to wear a headscarf and loose, black robes in public. Guardianship laws require women to get permission from a male relative to travel, get married, enroll in higher education or undergo certain surgical procedures.
Female activists launched their latest campaign to defy the driving ban on Oct. 26, when dozens of women drove around their neighborhoods and posted video clips of themselves driving on social networking sites.
The campaign prompted authorities to issue a statement warning violators would be dealt with firmly. Saudi Arabia has no written law barring women from driving - only fatwas, or religious edicts, by senior preachers.
Campaigns to overturn the driving ban have been going on for decades.
During the first major protest, in 1990, around 50 women drove. They were jailed for a day, had their passports confiscated and lost their jobs. Their male relatives were also barred from traveling for six months.
In June 2011, about 40 women got behind the wheel in a protest sparked when a woman was arrested after posting a video of herself driving. One woman was later arrested and sentenced to 10 lashes, a penalty the king overturned.
http://www.dailystar.com.lb/News/Middle-East/2014/Nov-08/276930-shura-council-calls-to-ease-saudi-driving-ban-on-women.ashx#ixzz3ISfDV2MC
-----
Wasfia Named Adventurer of the Year
Star Report, November 08, 2014
Bangladeshi mountaineer Wasfia Nazreen has been named an Adventurer of the Year 2014-15 by the National Geographic.
The Washington-based magazine, also known as Nat Geo, announced this on its website yesterday.
A total of 10 people in as many categories have been named in the list with Wasfia earning the prestige in the activist category.
In her profile, the magazine hailed her commitment to empowering women and girls in Bangladesh.
She is the second Bangladeshi woman to conquer the Mount Everest. She set foot atop the world's highest peak on May 26, 2012.
She was the first Bangladeshi to summit Aconcagua, South America's highest peak; Denali, North America's highest peak; Mt Elbrus, Europe's highest mountain; and Vinson Massif, Antarctica's highest point.
In 2011, Wasfia, also a social-worker and writer, had taken up the challenge of scaling the highest mountains of each of the seven continents in celebration of 40 years of independence of Bangladesh and women progress. She has successfully completed the mission in six continents.
She now plans to summit the seventh -- Oceania's Carstensz Pyramid -- late this month, according to the magazine.
"Eighty percent of the people [in Bangladesh] haven't seen a mountain," Nazreen was quoted as saying by the magazine. "Going to every continent took the Bangladeshi people to every continent. It gave them a lot of pride."
She has recently launched the Ösel Foundation, aimed at educating marginalised young women and getting them into the outdoors.
http://www.thedailystar.net/wasfia-named-adventurer-of-the-year-49307
------
15 Seize Saudi Woman from Yemen Care Home
7 November 2014
Fifteen militants, suspected to be Houthis, stormed the Al-Amal Care Home and kidnapped a Saudi woman at gunpoint, according to security officials in the Yemeni capital of Sanaa on Thursday.
The officials said that it is not known where Huda Al-Niran is being held. Al-Niran is the woman who made international headlines last year when she ran away to Yemen with the man she wanted to marry, Arafat Al-Qadi.
Kadi, a Yemeni, was cleared by a local court of kidnapping her. However, Al-Niran was placed in a home until her case is resolved. She is applying for refugee status.
Fatima Jarallah, the director of the care home, said 15 men stormed the facility. She said the gunmen attacked the guards, took their weapons and broke down doors to kidnap Al-Niran.
The militants had visited the centre earlier in the morning and said they were representatives of Houthi committees, said Jarallah.
The police in Yemen are currently investigating.
Arab News reported last month that Al-Niran had allegedly tried to commit suicide at the home. Her lawyer Abdul Raqib Al-Qadi said at the time that her confinement at the home was against international laws that grant expatriates seeking asylum in a foreign country the right to move freely.
http://www.arabnews.com/featured/news/656301
------------
Muslim Women Urged To Revive Role in Science, Tech
November 7, 2014
A VISITING professor from England yesterday underscored the need to understand the original role and position of women in early Muslim civilisation as they had made great contributions in building the society, including in science, medicine and management.
According to Emeritus Professor Salim Al-Hassani at the University of Manchester, the women in early Muslim civilisation were better off and had more dynamic roles in the religion and in building of the society.
"So, for women (today) to pursue science, it is naturally in the tradition because it was done before. For women to become doctors, nurses, astronomers, mathematicians, they did it before. It is all done before," said Professor Salim, who is also president of the Foundation for Science, Technology and Civilisation in the United Kingdom.
During his lecture at Dewan Jubilee of Universiti Sultan Shariff Ali (UNISSA), Professor Salim talked about the involvement and role of Muslim women in the development and progress of science and technology, during which he gave examples of prominent women in Muslim heritage who played major roles in the field of science and medicine such as Zubayda bin Abu Ja'far al-mansur.
"What we should do is to encourage women to revive their tradition, not necessarily identical, but to derive lessons from the past to build a better future," he said.
He said that young people should be inspired by scientists from the western world but also need to recognise great Muslim scientists as well as Chinese and Indian scientists. This will create respect and harmony between nations and cultures.
"This will inspire young people to seek for science, technology, and discovery then become curious about the universe and they become useful to the society," he added.
The talk titled "Involvement of Muslim Women in Science" was organised by the Ministry of Culture, Youth and Sports.
Present as the guest of honour was Deputy Minister of Culture, Youth and Sports Datin Paduka Hjh Adina Othman.
On the sidelines of the event, Datin Paduka Hjh Adina said women in Brunei are treated equally as they have been participating in various fields including in science and technology.
She called on the women and youth in Brunei to learn as much as they can, be inspired and make use of all the facilities provided.
"It is up to us to grab those opportunities, advance ourselves and study hard, and contribute to the nation."
The Brunei Times
***
For news videos and features, visit this page and drop by next time to see the latest. View a few vids and leave a comment if you wish. We also have a site for our interactives.
We have our daily web newscast. Our journalists take turns presenting our news summaries so you know tomorrow's stories even before they are printed. You may visit this directory to see when new editions are up on the site. You may also subscribe to our Youtube channel so you get the new vids once we upload them.
We've 'bookmarked' the interesting stories/pages of The Brunei Times for you.
Check out our young columnists. Excessive Thoughts. On The Road. Refresh. Tech Brat. If you disagree, feel free to leave a comment.
When a reader is not happy about something and wants Brunei to know about it or act on a problem or issue, this is where the complaint is posted.
Have a good day.
[VISIT our multimedia features page. CLICK on this link to find pages that list some of the interesting content of the paper as well as its popular pages. FOLLOW us on Facebook and Twitter.]
http://www.bt.com.bn/news-national/2014/11/07/muslim-women-urged-revive-role-science-tech
------------
Migrant women's centre in Sydney wins NSW tender
November 6, 2014
NSW Human Rights Ambassador Maha Abdo says migrant women in Sydney are at risk of homelessness or domestic violence and need culturally appropriate support services.
She should know - she runs the Muslim Women's Association's (MWA) Muslim Women's Support Centre, which has been helping women in Sydney's southwest for the past 30 years.
On Thursday, state Minister for Family and Community Services Gabrielle Upton announced that the refuge has won a $1.9 million tender from the NSW government to expand its work throughout south-western Sydney.
Ms Abdo says migrant women in trouble need staff who know the culture, speak the language and have strong links to the community.
Based in Bass Hill, the MWA is one of four organisations that will join 143 specialist homelessness service providers that were announced in June under the Going Home Staying Home reforms.
"(Migrant women) need particularly sensitive assistance at a very vulnerable point in their lives," said Ms Upton.
"I want to share with them in celebrating a refunding of their important work to the tune of $1.9 million per year over the next three years," she said.
These are a swathe of contentious reforms that include a resource allocation model that forces refuges to compete against each other for funding.
"Over the last 18 months we've had a lot of obstacles and a lot of pain in... uncertainty," said the MWA executive officer Ms Abdo.
No matter what obstacles arise Ms Abdo said her volunteers continue to put the women and their families first.
"Our aim is to not just provide early intervention and crisis programs but hopefully to eradicate domestic violence and homelessness," she said.
Joining the MWA, the Wandiyali ATSI, Warlga Ngurra Women and Children's Refuge, and Ungooroo Aboriginal Corporation were also chosen to deliver homelessness services for Aboriginal people, particularly young people, women and families.
They will operate across the Hunter, Lake Macquarie and Port Stephens areas from early in 2015.
http://www.9news.com.au/national/2014/11/06/14/12/migrant-women-s-centre-wins-nsw-tender
------------
Transgenders may dress as women, says Court of Appeal in Kuala Lumpur
November 07, 2014
KUALA LUMPUR: Transgenders have now no longer be punished for cross-dressing following a landmark Court of Appeal ruling Friday.
A three-man panel led by Justice Mohd Hishamudin Mohd Yunus and Justices Aziah Ali and Lim Yee Lan, ruled that Section 66 of the Syariah Criminal (Negri Sembilan) Enactment 1992 violated Articles 5, 8, 9 and 10 of the Federal Constitution reported the Malaysian Insider.
The report also stated tha the case today can be set as a precedent for other states in the country. Previously, it is an offence for Muslim males to dress and behave as women.
Articles 5(1), 8(1), 8(2), 9(2) and 10(1) of the Federal Constitution ensured fundamental liberties.
The ruling comes on the heels of an appeal sought by three Muslim transgender to have Section 66 of the Syariah Act declared unconstitutional.
They claimed the provision violates their constitutional right of freedom of expression, movement and their right to live in dignity.
"We are allowing the declaration sought by the (three) appellants and setting aside the decision of the High Court.
"A person's dress, attire or article of clothing are a form of expression, which in our view is guaranteed under Article 10 (freedom of expression)," he said told The Star.
He also noted that the legal restriction is unreasonable as the appellants suffered from Gender Identity Disorder (GID) which caused them to dress up as women.
The verdict overturns a 2012 High Court ruling, which had dismissed the challenge by the three appellants over their arrest four years ago under the law and said the appellants must adhere to the law as they are Muslims and born male.
Muhammad Juzaili Mohd Khamis, Shukor Jani and Wan Fairol Wan Ismail had been arrested several times for violating the state enactment which led to them filing a judicial review to declare the Syariah Act unconstitutional.
According to the New Straits Times, they named as respondents the Negeri Sembilan state government, its Islamic Affairs department and director, the state Syariah enforcement chief and prosecution head.
Counsel Aston Paiva Phillip represented the appellants while Negeri Sembilan state legal advisor Iskandar Ali Dewa acted for the respondents.
Hishamudin said, the court also found that the Seremban High Court judge had made remarks and findings that were contrary to evidence and tainted by unscientific personal prejudice.
The judge had said that Section 66 would help protect society from homosexual activities that resulted in the spread of HIV.
"The High Court's remarks are unsupported by, and contrary to, evidence and is tainted by unscientific personal feelings or personal prejudice.
"We wish to stress here that such reasoning is without basis and grossly unfair to the appellants and other male sufferers of GID.
"The present case has absolutely nothing to do with homosexuality. This case is about male Muslims with a medical condition called GID," Hishamudin told the Malaysian Insider.
He added the judge had also failed to acknowledge medical evidence presented before her.
State authorities had also failed to rebut the medical report presented by psychiatrist Dr Ang Jin Kiat and the expert opinion of consultant psychiatrist Dr Deva Dass on the medical condition.
"The state mufti had tendered his opinion when the dispute landed in the court.
"We wish to make it clear that whether or not Section 66 is consistent with the percepts of Islam is not an issue with the present case," Hishamudin said.
According to the medical report, the appellants were diagnosed with GID, had undergone hormone treatment and went by feminine names in their daily lives.
"According to psychiatrists, they are actually female in spirit, trapped in a male body and so they cross-dress," Phillip told the Malaysian Insider.
He added this was not the choice of his clients and that the GID would be etched to them for the rest of their lives.
http://english.astroawani.com/news/show/transgenders-may-dress-women-says-court-appeal-47898
------------
Bus driver blocks entry for woman in Burqa
07 Nov 2014
The driver for the city's Tuvisa transport service who took decided not to allow the women in a veil that to board his bus has now organised a petition among company colleagues and passengers in a bid to gain support for his stance, according to sources cited by Spanish news agency Europa Press.
Tuvisa has opened an investigation into the incident, while the municipal company's president has called a meeting with politicians from the city council to inform them of what the ABC newspaper says is the latest in a series of flashpoints relating to rules for the city's Muslims.
In the summer, Mayor Javier Maroto of the conservative Popular Party imposed rules to prevent women from bathing in public swimming pools wearing Muslim outfits or if they were dressed in ordinary clothing and not just swimming costumes. "The rules at public swimming pools are the same for everyone," the mayor said in June.
"Swimming dressed in all of your clothes and the veil is intolerable."
Maroto is the leading figure behind a PP campaign in the Basque Country to change regional rules governing which families should receive minimum income allowances. The party's proposal lists requisites such as having been registered as a resident in the region for 10 years and having paid into the social security system, proposals seen by some as discriminatory against immigrants.
The local leader of the Spanish anti-racism organisation SOS Racismo, Fede García, has accused Maroto of "xenophobic opportunism", adding that most immigrants have worked and paid their contributions before, in some cases, finding themselves out of work like millions of Spaniards. "When their subsidies run out, what are they supposed to do? Pack their bags and leave?"
Last year the PP-run city council in Vitoria toughened up laws on commercial premises, a move which led to 45 internet cafés, Chinese-run bargain shops and kebab restaurants receiving sanctions for hygiene problems or failure to have the correct licenses.
In September, Spain's interior minister said the country could look at a ban on burqas as part of a packet of planned new security reforms.
Spain's Catalonia region has set in motion plans for a law controlling the wearing of burqas and other face-covering attire in public spaces "for reasons of public safety".
The region are pushing ahead with the move, first mooted in 2013, after the EU ruled in July that banning full face veils in public did not violate the human rights of Muslim women.
http://www.thelocal.es/20141107/bus-driver-mounts-personal-burqa-ban-vitoria-spain
------------
Meet the Kurdish women fighting the Islamic State
By Sally Williams
08 Nov 2014
The town of Taza Khurmatu is about eight miles south of Kirkuk, in northern Iraq. Less than five months ago it was busy and thriving. Now it is eerily quiet.
At 2.30am on June 5 fighters from the Islamic State of Iraq and the Levant (Isil), in a large convoy of pickup trucks, shot their way through checkpoints and swept into Mosul, the main city in northern Iraq. By 2am on June 10 the Iraqi Army and the police force in Mosul – some 52,000 men in all – had been overrun. Mosul 'fell like a plane without an engine,' according to a local businessman.
Later that morning Isil fighters turned south, towards the city of Kirkuk. As Isil closed in, and one Iraqi town after another fell to the militants as far as Wadi al-Bashir, four miles south-west of Kirkuk, the inhabitants of Taza Khurmatu fled.
Today the town has a gaunt, abandoned look and an evil atmosphere of war. Land held by Isil is only a few miles away. Sentries look out across the empty plains from a string of watchtowers. Power lines have been cut to create a blackout against mortar attacks at night. There are no cars on the road, only military vehicles. Checkpoints are every few hundred yards.
The function of each is the same – to root out spies and suicide bombers. But each is manned by a different force – Kurdish Army; Iraqi Army; Shiite militias; Asayish (Kurdish security forces with black balaclavas covering their faces); local police – reflecting the fragmented nature of Iraq's internal politics.
But it is the Kurdish army (its fighters are called peshmerga, or 'those who face death'), soldiers from the semi-autonomous Kurdish area in the north of the country, that is leading the fight against Isil. It proved to be a more reliable force than the Iraqi army, whose soldiers, confronted by the threat of Isil, ran away. As the militants advanced on Mosul, they threw down their guns and stripped off their uniforms. Now it is the peshmerga who face Isil along a 650-mile front across north-eastern Iraq.
Originally guerrilla fighters (some still wear the traditional peshmerga uniform of baggy trousers and tunic held by a corset designed to support the back on mountain treks), they have a reputation for ferocity from fighting Saddam Hussein's brutal regime in the 1980s, and throughout the region are viewed with patriotic devotion.
And we (that is, the photographer Anastasia Taylor-Lind and myself) are here to meet women peshmerga fighters. Their numbers are small – 600 among 150,000 men. But in a society in which increasing numbers of females wear the hijab; where women would rarely eat alone in a restaurant or go for a jog in the park, their very existence is extraordinary. The women of 2nd Battalion, 6th Brigade (originally commissioned in 1996 with about 150 women) are based in Sulaimaniya, a two-hour drive east. But 50 or so women fighters are here on the front in Taza Khurmatu, occupying a military base that the Iraqi army abandoned. They were deployed here at the end of August.
'The danger is not to us, but to you,' our driver had told us that morning as we discussed the trip in the lobby of a hotel in Sulaimaniya. The risk of kidnapping isn't only near the front. Late the previous night we had heard that criminal gangs had been arrested in Sulaimaniya on suspicion of kidnapping local residents and selling them to Isil. News was also breaking of seven beheaded bodies found near Kirkuk.
We drive from Sulaimaniya with our armed driver (also a peshmerga), an armed bodyguard and our translator. It is mid-morning when we leave the relative safety of the Sulaimaniya to Kirkuk highway and turn off towards the city of Kirkuk. Parts of the city have been destroyed by car bombs (three exploded in late August), and some houses are pockmarked by rifle bullets, but 'normal' life continues, with open shops and children on the streets. As we drive towards Taza we pass from city to war zone.
The plan is to call the (male) lieutenant from the 6th Brigade when we get near to the front line. He told us that there had been little fighting for some days and he would lead us to the women's base in Taza. We call his mobile phone. No reply. We try again. 'I'm busy fighting,' he says. And hangs up.
Bombardment began at 4am the same day (September 30), as the peshmerga, with the support of international air strikes, pushed south into the Daquq district, where Isil commandeered three villages, along with a section of the Kirkuk-Baghdad road (Taza Khurmatu is on the same road) and two other north-south highways (effectively cutting off the only practicable route between central and northern Iraq). We don't hear any exploding shells or machine-gun fire in Taza but there is heavy fighting only a few miles away. And playing a part in the battle against militants, on this sweltering day in Daquq, are women from the 2nd Battalion.
Iraq's four million Kurds make up a third of the population and live primarily in Dohuk, Erbil and Sulaimaniya provinces, in the north-east. It is a territory where the Kurds (who are mostly Sunni Muslim) have been fighting for decades to establish an independent state. They have their own army, police, courts and, since the fall of Saddam Hussein's regime in 2003, their own government. They speak their own language, have their own flag and control their own borders, but Kurdistan is not a nation. Pro-Western, largely democratic, it was until recently the safest and most stable region in the country.
But now the former haven is a state of terror. It is estimated that Iraq is occupied by about 10,000 Isil militants, who have been joined by thousands of active supporters. By the middle of August Isil had surged as far forward as 15 miles from Erbil, the capital of Iraqi Kurdistan. (The peshmerga have since pushed Isil out of the province.)
Isil differs from its predecessor, al-Qaeda, in that the leaders of al-Qaeda were uninterested in acquiring territory, preferring to work in secret. Abu Bakr al-Baghdadi, the leader of Isil, who holds a PhD in Islamic studies from Baghdad University, and who spent time in an American prison in Iraq, has conquered land across Iraq and Syria roughly the size of Belgium. His ambition is to create a caliphate.
'We are not only fighting Daash [the local word for Isil]', Helgurd Hikmet Mela Ali, a spokesman from the Ministry of Peshmerga, told me. 'We're fighting for the future of Kurdistan.'
The women-only 2nd Battalion, 6th Brigade is based just outside Sulaimaniya, in the south of Iraqi Kurdistan. It is situated in a large military compound, along with several male divisions. The base has been here since 1998, and the grounds are established, with bougainvillea and eucalyptus.
The barracks is spread across three sites. The headquarters has offices for senior staff, a library, a logistics room, a computer room (with one computer) and a senior dining room. The other two buildings are near checkpoints; they have lockers, a television, a cookhouse and a dormitory rest room with rolled blankets and mattresses. The women take it in turns to cook, and the food is good. We eat tapicy (aubergine, tomatoes and potatoes) served with wild herbs (parsley and sorrel), slices of lemon and cucumber and flat bread.
The most senior woman present is Rangeen Yusuf, 25 and already a colonel. Tall, with a spick-and-span uniform and dark hair in a low, neat bun, she has the right cool and remove to command authority. She was brought up in Sulaimaniya, and the only non-peshmerga in her family of six children (four girls, two boys) is a brother who is a taxi driver. Her mother is a commander in the battalion, and Yusuf started working informally as a peshmerga at a checkpoint when she was 11 (new recruits are typically 18). 'Sometimes when I stopped a car to ask where they were going, they would ask me, how old are you? I'd say, mind your own business. It's not your job to ask how old I am.'
Rangeen Yusuf (centre) and other peshmerga women receive their salary, which has been severely delayed PHOTO: Anastasia Taylor-Lind
Most of her friends from school became teachers, bank clerks or civil servants. She became an officer cadet at the (unisex) Qalachwalan military college, where the entry requirement is a school diploma and at least one Kurdish parent.
Lower-level recruits, on the other hand, train at the women's barracks. Each is given a uniform – almost everyone wears khaki camouflage rather than traditional peshmerga dress – has 45 days of training and is taught how to take cover, how to advance across open ground, how to mount guard and, above all, how to use a weapon. The highest rank they can achieve is warrant officer class 1. Graduate officers such as Yusuf are commissioned as second lieutenants after a year's course and are promoted every three years. The highest ranking among the women peshmerga is a major general who works in the Ministry of Peshmerga in Erbil.
Women are paid the same as men. Col Yusuf earns 925,000 Iraqi dinar a month (about £500); regular soldiers, around 500,000 Iraqi dinar (£260). (The average monthly salary in Iraq is 3,253,000, or £1,700.) 'We don't become peshmerga for the money,' Col Yusuf says.
Shadan Fouad (centre) at the checkpoint of the peshmerga base PHOTO: Anastasia Taylor-Lind
The day we arrive it is very quiet. Fifty women are on the front, and 100 or so are guarding local checkpoints and hospitals – including the Shorsh military hospital in Sulaimaniya, where injured Isil are being treated. 'The first time a Daash was brought to the hospital, everyone said, "Kill him! Kill him!" ' a female peshmerga guard at the hospital tells me later, 'But the doctors said, "No. We need him [for intelligence]." ' The peshmerga also guard safe houses for girls at risk of honour killings; and they are now taking on the jobs of men deployed to the front, such as guarding a sugar factory in Sulaimaniya.
The chief excitement at the base today is the arrival of Nora Muhammad, 43, a housewife and mother of three children (aged 15 to 22), who wants to volunteer. Col Yusuf says she has seen a big increase in inquiries from women wanting to enlist; about 30 volunteered in the past month. 'Artists, singers, civil servants,' she runs through the list.
'I saw Daash taking away girls, Kurdish girls,' Muhammad says of the reports of girls from the Yazidi community captured in their town of Sinjar and sold as sex slaves. She says she already knows how to handle an AK-47. 'Everyone had weapons at home during the regime of Saddam Hussein.'
The regiment is capped at 600 women, so new volunteers cannot serve formally, but are still trained, 'and wait at home for us to call,' Col Yusuf says. She shows me a training video made in August of a teacher with a grey bob lying on her belly in the mud, learning to shoot an AK-47. A volunteer, she is now on the front, half-way through a 10-day deployment (the average time spent there).
The idea of women handling guns is not new in Kurdistan. Pakhshan Zangana, the secretary general of the Kurdish Regional Government High Council of Women's Affairs, was a peshmerga in the Communist Party of Iraq, fighting Saddam Hussein's regime from various bases in the mountains from 1979 to 1989.
(As many as 200,000 people were killed in an unrelenting campaign that touched nearly every Kurdish family: entire communities, including women and children, were transported to Iraq's south-western desert, where they were buried alive in mass graves. The book Forever Kurdish: Destruction of a Nation, published in 1990, lists each village destroyed, the number of families, schools and mosques in it, and the date it was razed. It is 203 pages long.)
We meet in her office in Erbil. A sleek woman in her mid-60s with a rich, cigarette-soaked voice, Zangana says that women fight alongside men as a matter of course. Her husband was a guerrilla leader, and she was one of about 60 (50 men, 10 women). 'We lived in huts with earth floors. We couldn't have a bath. We cut our hair because long hair wasn't practical. It was so cold.' She remembers how she had a Kalashnikov, a pistol and a fake passport and wore the same uniform as the men.
'I had a baby, and when she was nine months old I handed her over to my father and mother, who looked after her as their daughter,' she says. 'When I came back she was 14 years old. It was very hard for me as a mother, but there was the goal and the party.'
When I ask if there are still women peshmerga in mountain bases, she says only with the Kurdistan Workers' Party, the banned terrorist militia now fighting Isil and its Syrian offshoot, and the People's Protection Units, which both have about 40 per cent female fighters.
Nayman Haldar and her three-year-old daughter, Hannan, share a meal at the checkpoint PHOTO: Anastasia Taylor-Lind
Kurdistan has two dominant parties: the Kurdistan Democratic Party (KDP), led by Masoud Barzani; and the Patriotic Union of Kurdistan, led by Jalal Talabani, which originated in 1964 as an urban, liberal alternative to the more tribal KDP. When Saddam Hussein's regime was defeated in 1991 the Peshmerga came down from the mountains and sought to transform themselves from a tribal militia to a legitimate army. The Peshmerga are organised on the basis of the British military system, which was also the organisational system of the former Iraqi army. The 2nd Battalion, 6th Brigade is still the only female peshmerga battalion in Iraqi Kurdistan.
It is late afternoon when we get back to the women's barracks in Sulaimaniya, and there are lots of excited voices. It is payday. Crowds of women holding ID cards are spilling out of the head­quarters into the gardens, waiting to be paid.
Awara Hasiv, 23, a strong-willed woman with shiny hair, is being deployed to the front next week, and she is going to buy her eight-year-old daughter some clothes before she goes, as well as, she says, 'prepare stuff for myself, like an extra uniform, toothbrush and perfume'. Being a Peshmerga is her way of getting out in the world. 'Men say women can only look after children and the house. This makes me angry.'
L/Cpl Shadan Fouad, who has the look of a popular schoolgirl, is also being sent to the front. Fouad is 25 and already divorced ('too much trouble' from her ex's first wife, she explains); she lost her baby daughter to a congenital disease at eight months old, and her father, a policeman, to a car bomb in Baghdad, eight years ago. 'Peshmerga women are very strong and brave. That is why I want to be a Peshmerga like them,' she says. 'People look up to peshmerga.'
Sgt Layla Namik, 42, a mother of six daughters (aged seven to 19), is jovial, but that does not hide her concern. She lives in Kirkuk, and last year, during the celebration of Eid al-Fitr, one daughter ended up with a gun held to her head when she went to answer a knock on the door. 'Supporters of Daash are kidnapping people,' she says.
Her son-in-law fought off the gunman, but Namik is still haunted by the menace of his tattoos and black BMW. 'My brothers say I should stay at home, because of my children. But I need to earn money [her husband, Abdul, is blind in one eye and unable to work], so I have to do my duty.' Before she goes home, she puts on her niqab. 'So no one knows I am a peshmerga,' she says.
Nayman Halder (standing), her daughter, and other women at the checkpoint PHOTO: Anastasia Taylor-Lind
The sun is sinking low in the west, lighting up the Goyja mountains, when Nasreen Ahmed, 51, appears. She is carrying a Kalashnikov, is weighed down by ammunition clips and is deeply sunburnt. She is just back from the front line in Taza. 'It's heavy fighting there,' she says. She has been 24 hours without sleeping or washing, and has not eaten since yesterday evening. 'Before yesterday there wasn't much fighting,' she says.
Then a rocket fell near the base. She's still jammed with adrenalin. 'We cannot sleep even for one minute, because they were attacking.' The fighting itself is a blur, but she says she fired about 30 bullets. She has been shot at before. She fought with the allies in the mission to capture Saddam Hussein in 2003, and again against Ansar al-Islam, an extreme Kurdish Islamist group that controlled a handful of villages by the Iranian border.
She wanted to stay in Taza. 'I want to protect my country,' she says. She spends the last hours of daylight drinking sweet black tea.
Later that evening I visit Col Rangeen Yusuf at her home in the residential district of Sulaimaniya. Her husband, a peshmerga, is away on the front, and she has just collected her two daughters from her sister-in-law, who looks after them while she's at work. Yasan, two, is sucking her thumb and cuddling a toy monkey. Mansi, nearly one, is propelling herself across the sitting room by shuffling on her bottom. The television is on, with new reports of the latest carnage in Kirkuk.
Yusuf talks about being a mother and a Peshmerga. When she was pregnant with Mansi, 'I was on duty until seven in the evening and gave birth later that night,' she says. 'I only took three months off because there is no one who could take my place.' She pauses. 'It's not easy, but as you can see, it's not good to sit at home and see what's happening on TV. You see little babies crying without food, without water. We see our baby here, and think maybe one day it will happen to us, so that pushes me.'
She is in a rush. Because her husband is away, they are all going to spend the night at her mother-in-law's. 'I don't like to be lonely at home,' she explains. And then I ask her if she ever feels scared at the front; she has been seven times since August and is going back next week. 'On the front line you know you are a Peshmerga and should accept whatever happens. I'm not worried, not scared. Why am I a Peshmerga? I'm a Peshmerga to be killed.'
Postscript On October 11 Col Rangeen Yusuf was injured in a mortar attack in a battle against Isil near Kirkuk. She died that afternoon in hospital. She is the first female officer in the Kurdish peshmerga forces to be killed in the conflict with Isil.
http://www.telegraph.co.uk/news/worldnews/islamic-state/11216064/Meet-the-Kurdish-women-fighting-the-Islamic-State.html
------------
Women Have a Much Stronger Sense of Smell than Men
7 November 2014
London: Researchers have found biological evidence in the brains of men and women that may explain the olfactory difference between genders.
The team discovered that women have on an average 43 percent more cells than men in a brain structure known as the olfactory bulb, which is the first brain region to receive olfactory information captured by the nostrils.
Gender differences in olfactory detection may play a role in differentiated social behaviour and may be connected to one's perception of smell, which is naturally linked to associated experiences and emotions.
"Thus, women's olfactory superiority has been suggested to be cognitive or emotional rather than perceptual," noted researchers from the Federal University of Rio de Janeiro in Brazil.
The team examined post-mortem brains from seven men and 11 women, who were all over the age of 55 at the time of death.
Led by professor Roberto Lent from the Institute of Biomedical Sciences at the Federal University, the team calculated the number of cells in the olfactory bulbs of these individuals with a fast and reliable technique that measures the absolute number of cells in a given brain structure.
Some believe this olfactory ability is essential for reproductive behaviour such as pair bonding and kin recognition.
If this holds true, then superior olfactory ability is an essential trait that has been inherited and been maintained throughout evolution, researchers concluded.
The group also included researchers from the University of Sao Paulo, University of California, San Francisco, and the Albert Einstein Hospital in Sao Paulo.
http://www.khaleejtimes.com/kt-article-display-1.asp?xfile=data/editorschoice/2014/November/editorschoice_November5.xml&section=editorschoice
-------
Indonesian Touch Wins Jakarta Fashion Week
Nov 8, 2014
Putting an Indonesian touch on modern fashion proved to be a winning charm for Jakarta Fashion Week 2015, the event's creative director said on closing night.
At least five top local designers – Sapto Djojokartiko, Vinora Ng, Peggy Hartanto, Toton Januar and Albert Yanuar – stole fashion enthusiasts' attention for the authentic Indonesian touch they put on their designs during the event, said Diaz Parzada, Jakarta Fashion Week's creative director.
The five designers stood out in his mind because they brought the best of Indonesia and presented it in a modern way that would wow even international audiences — "not in an ethnic style people are probably used to seeing," Mr. Parzada said.
Mr. Januar, for example, applied an embroidery technique from West Sumatra and Tasikmalaya to a modern cut, said Mr. Parzada, former editorial services director of Dewi, an Indonesian fashion magazine. While Ms. Ng used colors inspired by Dutch tiles and plaited-look cloth — a mixed between a European and Indonesian touch.
"They got attention because [people] wanted to see not only their creativity, but also Indonesian materials being used," said Mr. Parzada.
Aside from the five designers Mr. Parzada mentioned, he said other Indonesian prominent designers also had successful shows.
"Muslim wear also showed really well," he said, referring to several lines from designers Dian Pelangi, Etu by Restu Anggraini and Norma Hauri.
Mr. Parzada said Indonesia has gained prominence in the Muslim wear fashion world.
In the ready-to-wear category, Mr. Parzada said luxurious designs from Patrick Owen, Rosalyn Citta and Tex Saverio received much applause.
"Designer Oscar Lawalata and Jenahara too," he added.
Mr. Parzada said that this year Jakarta Fashion Week has brought together many talents, but more importantly, the event also provided an opportunity for designers, manufacturers and buyers to meet. Among the buyers who showed huge appetite for the Indonesian lines on display were those from Malaysia, Singapore, Thailand and Japan.
http://blogs.wsj.com/indonesiarealtime/2014/11/08/indonesian-touch-wins-jakarta-fashion-week/
------------
URL: https://www.newageislam.com/islam,-women-and-feminism/new-age-islam-news-bureau/women's-gyms-flourish-in-jeddah-as-obesity-levels-rise/d/99925