New Age Islam News Bureau
11 Oct 2014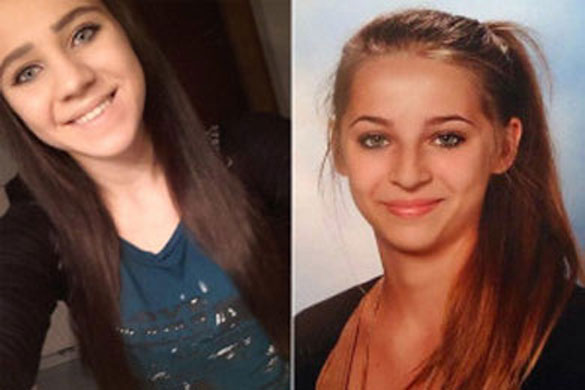 Sabina Selimovic (left) and Samra Kesinovic
-----------
• Mother Upset Over School Assignment about Islam
• Pregnant Austrian Teens in ISIS: We've Made a Huge Mistake
• Jewish Teen among Dozens of French Girls Joining Jihad in Syria
• Needlework Makes Bangladesh Rural Women Self-Reliant
• Iraqi Women Targeted For Execution by IS
• Activists Urged Saudi Women to Defy Driving Ban
• Iran Shuts Tehran 'Rich Kids' Instagram
• Disillusioned Syrian Woman Reveals Life in ISIS
• Political Parties, Civil Society Shower Praise on Malala
• Sindh, Pakistan, Records 421 Cases of Violence against Women in Three Months
• New era for Saudi women: Jumana Almuzel
• The Difficulties of a Career in Journalism for Muslim Women
• Muslim Women Scared To Go Outdoors In Climate of Hate in Sydney
• Campaign for Solidarity with Muslim Women in Australia
• Reporting Live From Gaza: Palestinian Woman Breaks the Mould
Compiled by New Age Islam News Bureau
URL: https://newageislam.com/islam-women-feminism/witchcraft-related-child-abuse-rise/d/99475
------------
Witchcraft-Related Child Abuse On the Rise in Britain
11 Oct, 2014
Instances of child abuse related to witchcraft and a belief that children are possessed by evil spirits are on the rise in Britain, police said on Wednesday.
In the past year there have been 27 reported allegations, a rise from 24 the previous year. One case resulted in an arrest for rape and another in a charge for rape, they added.
Examples include a child who was forced to drink unknown substances, children being dunked in a bath, a pastor swinging a child around and banging its head and parents taking their children out of the country to attend an exorcism ceremony, in attempts to remove "evil spirits."
"Abuse linked to belief is a horrific crime which is condemned by people of all cultures, communities and faiths," Detective Superintendent Terry Sharpe from the Sexual Offenses, Exploitation and Child Abuse Command said in a statement.
He was speaking ahead of a planned seminar in London on aimed at identifying and fighting faith-related child abuse.
Officers believe this form of child abuse is rarely reported and that is a hidden crime kept within families and faith communities.
"Often in the perpetrators' minds, any abuse is not going to affect the victim because he or she believes the child is effectively not there anymore and the abuse is directed at whatever has possessed the child," Sharpe said.
The seminar, titled the "Witchcraft and Spirit Possession Awareness Event", was hosted by the police and the Churches' Child Protection Advisory Service on Wednesday.
http://english.alarabiya.net/en/News/world/2014/10/10/Witchcraft-related-child-abuse-on-the-rise-in-Britain-police-say.html
---------
Mother Upset Over School Assignment about Islam
11 Oct, 2014
A mother in Michigan took to Facebook last week to express her outrage over a 10th-grade school assignment that she felt promoted Islam.
In an initial post, Jennette Hall complained about a Jenison High School assignment that asked students to make a pamphlet about Islam. The post, which had been shared over 5,400 times as of Tuesday morning, said students were told the pamphlet would be used to "introduce Islam to 3rd graders."
Several days later, Hall clarified in another post that her daughter's assignment asked her to create a pamphlet about Islam geared towards third-graders, but that students were not actually expected to hand the materials out to younger children.
"This assignment upset me because they are presenting Allah as the same God of the Christians and Jews. This paper, in my opinion, is promoting Islam by describing Allah's names as 'beautiful'. To me this is not simply factual like it should be," Hall wrote about the assignment.
The school's principal, Brandon Graham, responded in his own Facebook post over the weekend, saying he wanted to correct "inaccurate information" about the assignment.
"While our high schoolers do study religions, the content is NOT presented to elementary students or used to proselytize in any way," Graham wrote. "Furthermore, we *do indeed* teach Christianity along with other world religions."
Graham further explained the assignment in an interview with a local Fox News affiliate.
"The assignment was to cover the five major world religions: The religions included Christianity, Judaism, Hinduism, Buddhism, and Islam," Graham said. "In our social studies classes, we certainly study all those religions to learn how a people, group and culture function. It helps us understand culture."
But on Facebook, Hall noted that she still takes issue with the assignment, even though she has no problem with students studying the five major world religions.
"I was SHOCKED when my daughter showed me the pamphlet that she was required to make promoting Islam in a way 3rd graders could comprehend," wrote Hall in her latest post. "As a mother who teaches her children that the One True Creator God is the GOD of Abraham, Isaac, and Jacob, it made me sick to my stomach to see my daughter promoting another god (Allah) as the One True Creator on a pamphlet!"
"In the meeting, Dr. Brandon Graham and others in attendance carefully listened to my concerns and are considering making some changes," Hall wrote. Dr. Brandon Graham has asked me to remove my initial Facebook post and I have honored his request by removing the post from my Facebook page. My intention was not to cause negative publicity to the school district, but only to speak up, ask questions, and stand firm for what I believe."
http://www.huffingtonpost.com/2014/10/07/school-assignment-islam_n_5943240.html
---------
Pregnant Austrian Teens in ISIS: We've Made a Huge Mistake
11 Oct, 2014
Two Austrian teens got way more than they bargained for when they abandoned their homes and families to become "poster girls" for ISIS terrorists, and now they desperately want to come home.
Samra Kesinovic, 17, and friend Sabina Selimovic, 15, would love to press the undo button on the last six months, during which they traded their comfortable existence in Europe for a life of evil engineered by terrorists.
The teens are believed to be married, pregnant and living in the ISIS-controlled city of Raqqa in northern Syria, Central European News reports.
That's a change of heart from the April note they left behind for their parents that read: "Don't look for us. We will serve Allah, and we will die for him."
For weeks, social-media accounts believed to belong to the girls had been posting pictures and information that seemed to suggest the young duo enjoyed living a life of terror.
The pictures showed the two girls smiling and wearing their new Muslim garb, sometimes while flanked by armed fighters.
Some of the images appeared to show the girls carrying weapons.
But authorities in Austria say it was all an elaborate plan set up by ISIS to persuade the world that the two wanted to be the poster girls for jihad in Syria.
Some of the images may have been faked, including some that were taken years earlier of other women and re-posted on the girls social-media pages, Austrian authorities said.
"It is clear that whoever is operating their pages it probably is not the girls and that they are being used for propaganda," said one Austrian security official.
The teens apparently were lured to ISIS by propaganda preached at their local mosque.
Clerics told them that the only way to know true peace was to head to Syria and take part in the holy war, officials said.
The girls had started lecturing schoolmates about their lifestyle and were even suspected of being behind a vandalism attack at their school calling for jihad.
Now Kesinovic and Selimovic have had enough and are eager to return to their families, according to CEN. The girls reportedly managed to get word to their families they want to come home.
But reports also said the teens don't feel they can flee because too many people now associate them with ISIS savagery.
"The main problem is about people coming back to Austria," said Austrian Interior Ministry spokesman Karl-Heinz Grundboeck. "Once they leave, it is almost impossible."
Kesinovic and Selimovic are among the bevy of women ISIS has recruited from around the world. Although its strict interpretation of Islamic law limits a woman's place in society, women are often recruited into vital support roles through aggressive social-media campaigns that promise devout jihadist husbands.
In May, 16-year-old British twin sisters followed their older brother to Syria so they could marry jihadists, according to London's Daily Mail.
Several weeks ago, a 16-year-old was arrested at a French airport under suspicion she was traveling to Syria to join Islamist rebels.
A 15-year-old French girl named Nora, the daughter of Moroccan immigrants, was lured by Syria through Facebook, according to her brother Foad.
She has said she wants to come home, and Foad traveled to Syria — but he was not allowed to leave with her.
"As soon as they manage to snare a girl, they do everything they can to keep her," Foad said.
"Girls aren't there for combat, just for marriage and children. A reproduction machine."
http://nypost.com/2014/10/10/pregnant-teen-girls-who-joined-isis-weve-made-a-huge-mistake/
-----------
Jewish teen among dozens of French girls joining jihad in Syria
11 Oct, 2014
Dozens of French teenagers, including a young Jewish girl, have fled the country to join Islamic State militants fighting in Syria and Iraq, French intelligence has revealed.
At least 100 girls and young women from France have left to join terrorists in Syria in recent weeks, up from just a handful 18 months ago when the trip was not even on Europe's security radar.
The departures are less the whims of adolescents and more the conclusions of months of work by organised radical recruitment networks that specifically target young people in search of an identity.
These mostly online networks recruit girls to serve as wives, babysitters and housekeepers for jihadists, with the aim of planting multi-generational roots for a long-lasting Islamic caliphate.
On the day she left for Syria, Sahra strode along the train platform with two bulky schoolbags slung over her shoulder. In a grainy image caught on security camera, the French teen tucks her hair into a headscarf.
ust two months earlier and a two-hour drive away, Nora, also a teen girl, had embarked on a similar journey in similar clothes. Her brother later learned she'd been leaving the house every day in jeans and a pullover, then changing into a full-body veil.
Neither had ever set foot on an airplane. Yet both journeys were planned with the precision of a seasoned traveler and expert in deception, from Sahra's ticket for the March 11 Marseille-Istanbul flight, to Nora's secret Facebook account and overnight crash pad in Paris.
The teenagers travelling to join ISIS come from all walks of life, and although most are first and second generation immigrants from Muslim countries, many come from white French backgrounds.
Despite ISIS repeatedly expressing of deep hatred of Jews, there was even a Jewish girl, according to a security official who spoke anonymously because rules forbid him to discuss open investigations.
Young girls are also coming from elsewhere in Europe, including between 20 and 50 from Britain.
However, the recruitment networks are particularly developed in France, which has long had a troubled relationship with its Muslim community, the largest in Europe.
Distraught families plead that their girls are kidnap victims, but a proposed French law would treat them as terrorists who will be arrested if they return.
Sahra's family has spoken to her three times since she left, but her mother, Severine, thinks her communication is being scripted by the terrorists.
'They are being held against their will,' says Severine, a French woman of European descent. 'They are over there. They're forced to say things.'
The Ali Mehenni family lives in a red-tiled, middle-class home in Lezignan-Corbieres, a small town in the south of France.
Sahra, who turns 18 on Saturday, swooned over her baby brother and shared a room with her younger sister. But family relations turned testy when she demanded to wear the full Islamic veil, dropped out of school for six months and closed herself in her room with a computer.
Now she was in a new school. And she seemed to be maturing - she asked her mother to help her get a passport, because she wanted her paperwork as an adult in order.
On the morning of March 11, Sahra casually told her father she was taking extra clothing to school to teach her friends to wear the veil. Kamel stifled his anxiety and drove her to the train station. He planned to meet her there just before dinner, as he did every night.
At lunchtime on March 11, she called her mother. I'm eating with friends, she said.
Surveillance video showed at that moment, Sahra was at the airport in Marseille, preparing to board an Istanbul-bound flight. She made one more phone call that day, from the plane, to a Turkish number, her mother said.
By nightfall, she had not returned. Her worried parents went to police.
They noticed the missing passport the next day.
'Everything was calculated. They did everything so that she could plan to the smallest detail,' Severine says. 'I never heard her talk about Syria, jihad. It was as though the sky fell on us.'
Sahra told her brother in a brief call from Syria that she had married to a 25-year-old Tunisian she had just met, and her Algerian-born father had no say because he wasn't a real Muslim.
Her family has spoken to her twice since then, always guardedly, and communicated a bit on Facebook. But her parents no longer know if she's the one posting the messages.
Sahra told her brother she's doing the same things in Syria that she did at home - housework, taking care of children. She says she doesn't plan to return to France, and wants her mother to accept her religion, her choice, her new husband.
Nora's family knows less about her quiet path out of France, but considerably more about the network that arranged her one-way trip to Syria.
Nora grew up the third of six children in the El-Bahty family, the daughter of Moroccan immigrants in the tourist city of Avignon. Her parents are practicing Muslims, but the family does not consider itself strictly religous.
She was recruited on Facebook. Her family does not know exactly how, but propaganda videos making the rounds play to the ideals and fantasies of teenage girls, showing veiled women firing machine guns and Syrian children killed in warfare. The French-language videos also refer repeatedly to France's decision to restrict use of veils and headscarves, a sore point among many Muslims.
Nora was 15 when she departed for school on Jan. 23 and never came back.
The next day, Foad, her older brother, learned that she had been veiling herself on her way to school, that she had a second phone number, that she had a second Facebook account targeted by recruiters.
'As soon as I saw this second Facebook account I said, `She's gone to Syria,'' Foad says.
The family found out through the judicial investigation about the blur of travel that took her there. First she rode on a high-speed train to Paris. Then she flew to Istanbul and a Turkish border town on a ticket booked by a French travel agency, no questions asked.
A young mother paid for everything, gave her a place to stay overnight in Paris and promised to travel with her the next day, according to police documents. She never did.
Nora's destination was ultimately a 'foreigners' brigade' for the Nusra Front, an al-Qaida branch in Syria, Foad says. The idea apparently was to marry her off. But she objected and one of the emirs intervened on her behalf. For now at least, she remains single, babysitting children of jihadis.
She has said she wants to come home - and Foad traveled to Syria but was not allowed to leave with her.
'As soon as they manage to snare a girl, they do everything they can to keep her,' Foad says. 'Girls aren't there for combat, just for marriage and children. A reproduction machine.'
Two people have been charged in Nora's case, including the young mother. Other jihadi networks targeting girls have since been broken up, including one where investigators found a 13-year-old girl being prepared to go to Syria, according to a French security official.
'It is not at random that these girls are leaving. They are being guided. She was being commanded by remote control,' says family lawyer Guy Guenoun 'And now she has made a trip to the pit of hell.'
http://www.dailymail.co.uk/news/article-2787892/jewish-girl-joined-isis-french-intelligence-official-reveals-dozens-teenagers-fled-syria-iraq-france-horror-families.html#ixzz3FpFZCpXW
-----------
Needlework makes Bangladesh rural women self-reliant
11 Oct, 2014
Needlework like embroidering, spangling sarees, ornamental stitching on women's wears has turned into an effective venture for the unemployed and distressed rural women in changing fortune in recent years.
Some 42,000 unemployed, poor and distressed rural females, including housewives, young girls and divorcees, have attained self-reliance through working at home or smaller enterprises in Rangpur division as the prospective venture continues to grow faster.
According to sources at the different government and non-government organisations, needlework adds additional values to female clothes making those high-priced in the country's sophisticated markets, including the capital city.
As a result of continuous success, needlework has been getting the shape of a growing cottage industry attracting local entrepreneurs as well as different organisations to change the rural macro-economy and alleviate abject poverty.
Dozens of the successful rural women have now launched their own enterprises after getting necessary training and assistance from the different government and non-government organisations and local traders.
With the assistances of RDRS Bangladesh alone, more than 2,000 unemployed and distressed women, victims of repression and violence, divorcees, widows and physically challenged women have so far achieved self-reliance through needlework at homes.
Entrepreneur Abu Bakar Siddik has set up mini garment factory at Dimla upazila headquarters under Nilphamari district to promote skill development of rural women and established eight more production centres to enhance needlework and handloom garment industry.
Many trained women have been working at his production centres set up at the villages of Dimla and Domar upazilas in Nilphamari after getting training from his mini garment factory.
Like the other successful women at these centres, Rasheda, 35, Lipa, 21, Rafia, 38, Ambia, 35, and Samina, 32, said they are earning Tk 5,000 to Tk 6,000 every month now to lead solvent life with their family members and children.
Entrepreneur of spangling industry Chand Mia said he had expanded the venture generating employment for about 350 poor families in Badarganj upazila of Rangpur through creating expert embroidery and ornamental stitching artisans.
He supplies simple sarees, spangles, anti-pipe, dhania puthi, tire puthi, pet-pipe, phooljori, laljori, sadajori, dhole spangle, stitching inputs, yarns and threads to the women to make those attractive through ornamental stitching, embroidery and needlework.
"After finishing needlework, each of the saree is being sold in markets of Dhaka at Tk 9,000 to Tk 30,000 while the saree made by more skillful persons is sold at higher price of up to Tk 42,000 in the aristocrat markets in the capital city," he said.
As the venture continues expanding, most of the women of all ages in the village have turned into craftspeople to decorate sarees with ornamental stitching and embroidery to earn minimum Tk 800 to Tk 1,000 weekly.
Successful craftswomen Mollika, 32, and Shameema, 28, said women of the village now earned between Tk 3,000 and Tk 4,500 monthly with double incomes before the Eid-ul-Fitr and Durga Puja festivities.
Similarly, over 1,000 women of all ages have changed fortune through embroidery, ornamental stitching, 'jari', 'puthi' and spangling works on sarees, three-pieces, scarf and other female clothes in different villages under Sadar upazila of Thakurgaon.
http://www.thedailystar.net/city/needlework-makes-rural-women-self-reliant-44963
---------
Iraqi women targeted for execution by IS
11 Oct, 2014
The Islamic State (IS) does not make any distinction in terms of sex, sect or race when committing its heinous crimes. IS has recently focused its terrorism on civilian women who are active in politics, human rights, media and medicine.
On Oct. 6, IS executed a Turkmen former parliamentarian for the province of Ninevah, Iman Mohammed Younis al-Salman, more than a month after she was abducted from her home in the district of Tal Afar.
The militant group refused to hand over Salman's body to her family and instead threw it down a well. Salman was the first woman to enter the parliament for the district of Tal Afar and became a member of the House of Representatives in 2004. She was also the first woman to preside over a civil society organization in Tal Afar — the humanitarian organization Al-Malak — and the first woman journalist in the history of the Tal Afar district.
Late on the night of Oct. 8, IS militants executed eight women, shooting them in central Mosul, without stating any reasons for their act. These women included Dr. Maha Sabhan, a surgeon; Dr. Lamia Ismail and six other women who were housewives. Their bodies were handed over to forensics.
Samira Salih al-Nuaimi, a lawyer and human rights activist, was killed by IS members in mid-September in Mosul "for criticizing IS on social networking sites by calling it a 'Non-Islamic State.'"
Sources in Mosul told Al-Hayat that Nuaimi, also known as Um al-Nakhwa, was executed in a public square. During the same period, 30 other people from Mosul were executed, including four women. A few days ago, the group issued a statement telling their families to collect their bodies from the forensics department, because the city morgue was full.
A report issued by the United Nations Mission for Iraq covering the period from July 6 to Sept. 10, 2014, said that IS violations included kidnapping, rape and other forms of sexual and physical violence against women and children.
The report added, "Various ethnic and religious components of the Iraqi community, be they Turkmen, Shabaks, Christians, Yazidis, Mandaeism, Feyli Kurds, Arab Shiites and others, have been harmed in particular."
It explained that IS-linked armed groups targeted these sectors deliberately and systematically and committed serious violations of human rights designed to destroy, suppress and eliminate their presence in IS-controlled areas.
This violence against women in particular is not arbitrary, but rather a weapon used by IS to terrorize Iraqi women to force them to abide by the Sharia provisions that it is imposing, such as wearing the niqab. The group's practices limit their freedoms and silences them out of fear that the circle of women opposing its laws will expand.
http://www.al-monitor.com/pulse/security/2014/10/islamic-state-execution-women-iraq.html#ixzz3FpIuPGQk
-----------
Activists urged Saudi women to defy driving ban
11 Oct, 2014
RIYADH, Oct 11 — Activists in Saudi Arabia said they are revving up a right-to-drive campaign using social media in the world's only country that bans women from getting behind the wheel.
An online petition asking the Saudi government to "lift the ban on women driving" has attracted more than 2,400 signatures ahead of its culmination on October 26.
"The issue is not that of simply a vehicle driven by a woman, but the acknowledgement and recognition of the humanity of half of society and the God-given rights of women," the petition states.
It adds the ban is a result of tradition and custom because there is "no single Islamic text" or judicial ruling prohibiting women from taking to the kingdom's highways.
The petition website, www.oct26driving.com, includes short videos of women driving while clad in the head-to-toe black robes they are required to wear, with only their eyes exposed.
It features an "honour wall" naming 108 women whom it said have defied the kingdom's driving ban.
Activists are also encouraging women to post pictures of themselves driving using a Twitter hashtag, #IWillDriveMyself, as well as on Instagram and YouTube.
"This year will be bigger," one Tweet vowed, following a similar campaign last year.
"We are trying to do something to refresh this demand" that women be allowed to drive, one activist, Nasima al-Sada, told AFP.
"It doesn't stop," she said of the national campaign.
"We are asking the ladies to sit behind the wheel and take action" on October 26 "or any day," Sada said from the kingdom's Eastern Province, home to most of the country's oil reserves.
'It's our right'
Saudi Arabia is OPEC's biggest oil exporter and the country's economy has been one of the best performing in the Group of 20 leading nations, according to the International Monetary Fund.
Several Saudi women holding corporate CEO and other senior management positions were included in this year's Forbes list of 200 most powerful Arab women, but they cannot drive in their own country.
Last year, activists also focused their demands on October 26 — which they simply call a "symbolic" date as part of efforts to press for women's right to drive.
At least 16 were fined for taking the wheel on that day.
Sada said that if women are afraid of such reprisals from authorities, or from the men in their lives, activists hope they could still drive and post their actions, even anonymously.
"We are trying to change women's thinking," she said.
"We believe it's our right... and we don't want anyone to control our lives."
Saudi women still need permission from a male guardian to work and marry, while restaurants are divided into "family sections" and separate areas for single men.
The ultra-conservative Wahhabi Islamic tradition is predominant in the kingdom, where it applies to both religious and political life.
Last November the kingdom's top cleric, Sheikh Abdul Aziz bin Abdullah al-Sheikh, said the female driving prohibition protects society from "evil" and should not be a major concern.
Hardline clerics protested when King Abdullah, in January last year, decided to give women a 20 per cent quota in the previously all-male Shura Council of 150 members.
The Shura Council is appointed by the king and advises the monarch on policy, but cannot legislate.
http://www.themalaymailonline.com/drive/article/activists-urged-saudi-women-to-defy-driving-ban#sthash.BDWBONs0.dpuf
-----------
Iran shuts Tehran 'rich kids' Instagram
11 Oct, 2014
Iran blocked access to an Instagram page devoted to the lifestyle of Tehran's young elite that stirred indignation and spawned a rival site on how the majority live
"Richkidsoftehran," created in September on the photo-sharing service, attracted almost 90,000 followers, with its contributors saying they wanted to show another image of Iran from the stereotypes in the West.
Its photo gallery was filled with Ferraris, Maseratis, luxury watches, expensive homes in upmarket northern Tehran — "all the accessories a Persian boy needs".
It also showed drink-fueled parties and girls in Western dress, despite the ban on alcohol in Iran, where women are obliged to wear headscarves.
On Thursday, the Instagram page was blocked because of its "vulgar" content, according to weblognews.ir, a news site considered close to Islamic conservatives in the sanctions-hit country.
"These kinds of shows are for the people who are empty inside and now they want to fill that emptiness by showing off," read one negative comment on the Instagram page.
Since earlier this month, "richkidsoftehran" also has a page on Facebook, which like Twitter and YouTube is inaccessible in Iran on the grounds that they undermine Islamic values.
Hafte-Sobh newspaper took aim at "a class of young people who stubbornly and with the backup of their wealth, are having fun and live their own special way of life, and the Iranian system cannot touch them."
Taadol newspaper poured scorn on "a class of nouveau riche who cropped up like mushrooms" during the 2005-2013 presidency of Mahmoud Ahmadinejad.
Government "stocks and corruption allowed the birth of these nouveaux riches in an extraordinary way, especially through commerce," it said.
The rival site, "poorkidsoftehran", pokes fun at their rich counterparts. Instead of a Porsche, it features the keys of a Saipa Pride, one of the cheapest cars on the Iranian market.
http://www.timesofisrael.com/iran-shuts-tehran-rich-kids-instagram/#ixzz3FpJHTuLh
-----------
Disillusioned Syrian woman reveals life in ISIS
11 Oct, 2014
A Syrian woman has revealed how she left her old life and moved to Raqqa, the de-facto capital of the Islamic State of Iraq and Syria (ISIS), where she joined its all-female Al-Khansa'a brigade.
Khadija – not her real name – told CNN that she used to patrol the streets enforcing ISIS's strict interpretation of Islam on women.
The brigade, comprising 25-30 members, would lash women for not adhering to "proper sharia clothing."
Disillusioned with ISIS's brutality, Khadija, 25, fled to Turkey, leaving her family behind in Syria.
Origins
A former elementary school teacher, she was brought up in a "not overly conservative" family that ensured she received an education.
When the revolution began, Khadija joined the masses in demanding the ouster of President Bashar al-Assad.
"We'd go out and demonstrate. The security services would chase us. We'd write on walls, have different outfits to change into," she said. "Those days were great."
However, when peaceful protests turned violent, Khadija began to lose her "soul" and "humanity" amid the "chaos."
She added: "You want to tear yourself away, to find something to run to. My problem was I ran away to something uglier."
Khadija met a Tunisian ISIS fighter online who gradually convinced her to join the group and assured her that its portrayal by the media was inaccurate.
"He'd say, 'We're going to properly implement Islam. Right now we're in a state of war, a phase where we need to control the country, so we have to be harsh'."
She persuaded her family to move to Raqqa by saying it would be easier to put her siblings back in school there.
A cousin who was living in Raqqa with her husband, who was with ISIS, told Khadija she could join the Al-Khansa'a brigade.
Life in ISIS
Her job satisfied her at first. She was paid $200 a month, received food and was trained in cleaning and firing weapons.
"I felt that I had authority in the streets but then I started to get scared, scared of my situation. I even started to be afraid of myself," said Khadija.
Her image of ISIS changed after witnessing the treatment of women. "The foreign fighters are very brutal with women, even the ones they marry," she said.
"There were cases where the wife had to be taken to the emergency ward because of the violence, the sexual violence."
The breaking point for her was when her commander started pressuring her to marry an ISIS fighter. "After this, I decided no, I have to leave."
Khadija left a few days before the U.S.- led coalition began its air strikes against ISIS. She was smuggled into Turkey, where the CNN interview took place.
http://english.alarabiya.net/en/perspective/profiles/2014/10/10/Disillusioned-Syrian-woman-reveals-life-in-ISIS.html
-----------
Political parties, civil society shower praise on Malala
11 Oct, 2014
PESHAWAR/MINGORA: Political parties and civil society organisations have paid rich tribute to girls' education activist Malala Yousafzai on being honoured with the Nobel Peace Prize.
Civil society activists distributed sweets and youth danced to drumbeats at the Peshawar Press Club on Friday to celebrate the achievement of Malala.
A ceremony in this connection was also held at the press club and addressed among others by ANP general secretary Mian Iftikhar Hussain, Strengthening Participatory Organisation's regional chief Arshad Haroon, Tribal NGOs consortium chairman Zar Ali Khan, Khwendo Kor chairperson Maryam Bibi, minority community representative Asif Bhatti, Lasoona chairperson Rakhshinda Naaz and journalist Shamim Shahid.
Mian Iftikhar said that Pakhtuns were dubbed as terrorists in the past but now it was proved that they were peace loving and against terrorism. He said that Malala was a reflection of the mindset of Pakhtuns who loved education, development and believed in the policy of live and let live.
He said that Punjab government had announced to establish a university after Malala, and asked the Khyber Pakhtunkhwa government to follow suit.
On the occasion, Arshad Haroon said the award was in fact a win for Pakhtuns and a defeat for terrorists and extremists. He said that Malala proved that Pakhtuns believed in peace, dialogue, tolerance and development.
Youth dance to drumbeat to celebrate Nobel Peace Prize for education activist
Maryam Bibi said Malala was daughter of the nation and a pride for all the peace loving people, adding that all the girls across the world should get education and play role in spreading the light of knowledge.
Rakhshinda Naaz said that Malala was now a symbol of peace and education and the award deserved to be celebrated as it was a big success of the nation.
Zar Ali Khan and Shamim Shahid said that the award proved Pakhtuns' love for knowledge and peace, adding that all those opposing her had faced defeat.
Similarly, Khyber Pakhtunkhwa Governor Sardar Mahtab Ahmad Khan, Qaumi Watan Party chairman Aftab Ahmed Sherpao, Awami National Party president Asfandyar Wali Khan, Pakistan Muslim League-N leader Saleem Saifullah Khan also congratulated Malala Yousafzai on being honoured with the Noble Peace Prize.
In his message of felicitation, the governor said that the award was not only a recognition of her exemplary contribution to education but also the acknowledgement of the nation's great sacrifices against terrorism.
Aftab Sherpao said that the prize would encourage all those working for promotion of education in the country. He said Pakhtuns were proud of Malala who stood against all odds to raise voice for education.
Asfandyar Wali said that the award was a good omen for Pakhtuns and proved that Pakistanis were against terrorists and extremists.
Meanwhile, the people of Swat, the native district of Malala, termed the achievement of the education activist a great success for the entire country.
They said that after the award, the world would know Swat, once affected by militancy, as a place of peace and prosperity.
Ahmad Shah, president of Global Peace Council, told Dawn that soon after the announcement he contacted Ziauddin Yousafzai, father of Malala, who said that he and his family were very happy over the achievement their daughter.
He quoted Mr Yousafzai as saying that the award meant that the world recognised that the people of Swat were peace loving. Mr Yousafzai said that two days ago he talked to Malala over phone and found that she was not very hopeful about winning the peace prize this year compared to the last year when she had a lot of expectations about winning it.
Malala's father said that she had a plan to construct an elementary college in Shangla and five middle schools in Swat.
Fazal Maula Zahid, president of Rotary Club Swat, said that Malala had participated in many meetings of the club as her father was its active member. He said that responsibilities of Malala had increased after winning the prize as she would now have to be more focused on female education.
He said that Malala should declare Swat as valley of education so people from across the globe could come here for getting education and convey a message of peace to the people of their respective countries.
Mr Zahid also urged Malala to work for establishing an international women university in Swat to promote girls' education in the valley.
Fakhrul Hassan, cousin of Malala Yousafazi, said that he and his family were too happy over the peace prize win, adding that it was recognition of the struggle of people of Swat for peace. "I was taking lunch with my family when my brother came and told us about Malala's achievement," he added.
Farooq, in-charge of Khushal Public School Mingora, said that students of Swat were mostly trying to copy Malala, adding that after the achievement girls students were now more inclined to get higher education and contribute to country's development.
http://www.dawn.com/news/1137289/political-parties-civil-society-shower-praise-on-malala
----------
Sindh records 421 cases of violence against women in three months
11 Oct, 2014
KARACHI: Khairpur — the home district of Sindh Chief Minister Syed Qaim Ali Shah — tops the list of districts in the province with the highest number of violence incidents against women recorded during the third quarter of the year, says a report released on Friday.
In all 421 incidents of violence against women and girls were reported and 72 of them were recorded in Khairpur alone, according to the quarterly report titled "Situation of Violence Against Women in Sindh (July-September 2014)".
Prepared by the Aurat Foundation, a non-governmental organisation working on women-related issues, the report says the 421 incidents involved 534 women and girls but FIRs were registered only in 66 cases.
The report, based on figures published in newspapers over a period of three months, says that the issue of violence against women was rooted in social norms and economic dependence while the discriminatory practices were the result of the patriarchal system.
Gender-based violence helped maintain women in subordinate roles and contributed to their low level of political participation and to their lower level of education, skills and work opportunities, it adds. A badly-worded FIR also harms prosecution cases obstructing women's access to effective remedies, the report says.
Most of the time police are not informed about such incidents, while some of those reported to the police are not recorded in roznamcha (police diary), the report says. Even if a few cases are lodged, inquiries are not properly conducted and the matter is eventually shelved, it adds.
It was observed that urban areas were fast catching up with the rural areas as far as far as violence against women was concerned, as out of the 421 cases, 197 were reported in the urban areas. About the marital status of victims, the report mentions that out of the 534 women victims, 249 (59 per cent) were married while 67 were unmarried whereas the marital status of 218 victims remained unknown owing to incomplete information.
The nature of crimes in the violence against women included murder (76 women), hunour killing (57), suicide (49), jirga (41), abducted and kidnapped (41), injury (39), rape / gang rape (21/5), sexual assault (17), torture (17) and attempted suicide (19).
Ninety-one of the victims aged between 19 and 36 years, 66 were minors and 13 were over 37 years, while the age of 364 other victims of violence could not be ascertained, the report adds.
The district-wise number of cases during the three months were Khairpur (72), Jacobabad (46), Larkana (45), Shikarpur (28), Sanghar (27), Sukkur (23), Benazirabad (21), Ghotki (21), Naushahro Feroz (16), Mirpurkhas (15), Kashmore (15), Tharparkar (14), Karachi (12), Jamshoro (12), Dadu (11), Hyderabad (9), Badin (8), Qamber-Shahdadkot (8), Thatta (7), Matiari (4), Umerkot (4), Tando Mohammad Khan (2) and Tando Allahyar (1).
In the report, Aurat Foundation chief Mahnaz Rehman demanded that the government ensure that laws against domestic violence, rape, sexual harassment and other gender-based violence gave adequate protection to all women, and respected their integrity and dignity and appropriate protective and support services were provided to the victims.
Gender-sensitive training for judicial and law-enforcement officers and other public officials was essential for the effective implementation of the laws and international conventions signed by the country, she said, adding that inadequate policing and judicial practices denied proper protection and justice to female victims.
The report stated female participation in public life was increasing with new laws being enacted but there was still a long way for women to get the status of equal citizens in society.
http://www.dawn.com/news/1137148/sindh-records-421-cases-of-violence-against-women-in-three-months
----------
New era for Saudi women: Jumana Almuzel
11 Oct, 2014
In a country where women make up a small percentage of the workforce, a female engineer is showing her male colleagues a thing or two. Wearing a headscarf and science goggles, Jumana Almuzel is a rare sight on the shop floor of Saudi Arabia's GE gas turbine facility.
Indeed, she is the only female to work alongside her male counterparts at the energy giant's Eastern Province plant. "When I came to the shop floor I was working with the men side-by-side, and they were asking me some questions," said Almuzel, an American-educated mechanical engineer.
"We are helping each other, and they can see that I'm capable of understanding the mechanics behind the components that we are working on." It's a radical change for a country where gender segregation is the norm, and just one in five women work.
But change is afoot in the Kingdom, and it's being driven from the very top by Custodian of the Two Holy Mosques King Abdullah. With around 8 million expatriate workers in the country, Saudi officials say there is an over-reliance on foreign labor. Could local women entering the workforce be a way of combating that?
An all-female business processing center has now opened in Riyadh, with plans to employ over 3,000 women. "The irony is, many of the unemployed are highly educated females," said Khalid Al Falih, CEO of energy giant Saudi Aramco, at the opening of the new center.
"Over 50% of unemployed females hold a university degrees, and that's because mixed work environments are not available." Meanwhile, Indian communications group Tata has already set up an all-female call center in Saudi Arabia. Despite these advances in women's work life they still have a long way to go.
http://www.saudigazette.com.sa/index.cfm?method=home.regcon&contentid=20141011220843
-----------
The Difficulties of a Career in Journalism for Muslim Women
11 Oct, 2014
Despite the massive expansion of the global media in recent years, the chances of breaking into the industry as a professional journalist remain as difficult as ever. Social networking sites and a multitude of blogs may have provided opportunities for millions of enthusiastic amateurs to have a crack at writing or broadcasting, but only a tiny minority end up building successful careers in the industry.
As I argued at the 5th edition of the Fujairah Media Forum last month, which focused specifically on "Women in the Media", Muslim women can face particular obstacles within a highly competitive field.
There are all kinds of barriers to advancement, especially in countries where Muslims are viewed as outsiders. A country's media is a reflection of society: it does not exist in a bubble, and if someone is finding it hard to get on generally, then they will certainly find difficulties in pursuing a high-profile career covering the big issues of the day as journalists.
Perhaps the greatest challenge comes when Muslim journalists are asked to work on stories that involve negative perceptions of Islam. These might range from women's rights to terrorism. Even in these days of instant communication, of wall-to-wall rolling international news, of smart phones and social media, people still display extremely ignorant opinions, often ones based on, at most, the odd snippet of information about what being a Muslim is really all about.
No news is sometimes good news, and the positive aspects of a religion that is grounded in peace and understanding between communities is seldom highlighted.
Instead crass clichés – ones involving bushy bearded radical preachers or unfriendly women wearing Niqabs – dominate coverage. These simple depictions of "Muslim types" fit neatly alongside reports about suicide bombers, oppressive regimes and dark- clothed barbarian fanatics who have usurped the name of Islam to create murderous forces such as the self-styled "Islamic State", as ISIL call themselves.
A very good example of the kind of challenge I refer to came with the reporting of France's so called "Burqa ban". This was an issue laden with divisive rhetoric, thanks to the mainstream politicians who were responsible for introducing the ban.
The former French president Nicolas Sarkozy described the full Islamic veil as "a sign of enslavement and debasement".
Immigration minister Eric Besson called it a "walking coffin", and the former prime minister, François Fillon, accused wearers of "hijacking Islam" and displaying a "dark sectarian image".
As a female reporter covering the story, I had to listen to such insults continually. Those supporting the ban used particularly melodramatic language when women were around, in the hope that it would have an emotional effect, but there was no need for such sexist anger.
There are only about 2,000 women in France who actually wear a niqab.
Female Muslim journalists like myself are often assigned topics like the "burqa ban" – these can of course be for positive reasons, in that we are considered to have the necessary sensitivity and background knowledge. But there is sometimes the danger that we can be placed in the "Muslim" box, with some expecting us to write or broadcast exclusively on Islam-related subjects.
In fact, Muslim journalists thrive in all aspects of the media, covering matters that have absolutely nothing to do with their faith or culture. I would certainly resent being used on certain stories simply because I am a Muslim woman. This would especially be the case if I was being asked to work on some kind of anti-Muslim agenda, writing scaremongering stories about Islamic extremism, for example.
Sexist expectations can also be a serious hurdle to the work of female journalists.
I found this when I interviewed, and later wrote articles about Asma Al Assad, the wife of Syria's president Bashar Al Assad. An infamous piece in Vogue magazine had described her as a "rose in the desert" and effused about her elegance and style.
I tried to get closer to the real woman – somebody who had worked very hard to support her husband's inhumane government, especially through her own understanding of public relations. Mrs Al Assad studied at a London university and then worked as a banker, so she understands how to manipulate western public opinion.
I highlighted her remarkably sheltered life in Damascus since she married Mr Al Assad in a secret ceremony on New Year's Day 2001, showing how she tolerated the murders, tortures and imprisonment that were part and parcel of her husband's authoritarian state. She was convinced her family would rule Syria for years to come.
My report was certainly a far cry from the Vogue magazine issue in which the Al Assads were portrayed as a "wildly democratic" couple who had made Syria "the safest country in the Middle East".
The article, arranged and managed by an American PR company, paid for by the Syrian government, revealed Asma's love of crystal-encrusted Christian Louboutin shoes and Chanel dresses and painted her as a fragrant, caring first lady, in the style of the late Diana, Princess of Wales.
I met Mrs Al Assad at a conference in Damascus before the start of the revolution in Syria, and was intrigued by the way she exploited modern political discourse to try to sound like a credible democrat. Sentences such as "You must all have a stake in your country – a chance to make it what you want" were as common as Mrs Al Assad's attempt to use social media, including sites like Twitter and Facebook, to bolster her husband's cause.
She not only appeared intelligent and concerned, but extremely up-to-date, especially to the thousands of young Syrians looking for change within their antiquated society.
My main point here is that PR can be a real impediment to good journalism. Like so many other negative aspects of a rapidly changing media, it needs to be approached with huge suspicion, especially when there is clearly a vast amount of money behind it.
But the most important thing I told the Fujairah Media Forum was that talented and hard-working women have every opportunity to forge their own careers within the international media.
There are still a mass of professional outlets, ranging from satellite broadcast channels to internationally famous newspaper titles, who offer opportunities. The competition is intense, but for those who have the dedication and courage, the industry is as egalitarian as it ever was. Muslim women may well find the challenges tougher than most, but the rewards of success will be just as satisfying.
Nabila Ramdani is an award-winning French-Algerian journalist who spoke at the 5th Edition of the Fujairah Media Forum. Her talk focused on the difficulties facing women journalists reporting on the ground
http://www.thenational.ae/opinion/comment/the-difficulties-of-a-career-in-journalism-for-muslim-women#full
-----------
Muslim Women Scared To Go Outdoors In Climate of Hate in Sydney
11 Oct, 2014
"I'm afraid of leaving my house with my young children because I don't know how to protect both if them if someone attacked us." So says a friend of mine – an otherwise confident mother of two.
"It wasn't the physical altercation that hurt me, it was those words." That's another friend who was physically attacked by a man in Sydney's CBD. He called her a "f---ing terrorist!" among other expletives.
"I just got spat on by some random freak." And that's yet another friend who was recently abused while walking in Central Station.
These are the experiences of Australian Muslim women who happen to wear their faith publicly.
In the past few weeks, visible Muslims have been the target of social media vitriol, verbal abuse and physical assaults. Even children are not spared: an Islamic school was targeted by a knife-wielding man.
Incidents of Islamophobia are plainly on the rise but the authorities would tell you otherwise.
Having recently set up Islamophobia Register Australia to collate reports of anti-Muslim sentiments, I have had dealings with members of the NSW Police Force.
A number of officers who have dealt with what the force labels "bias-motivated crimes" have expressed to me their deep frustration and utter dissatisfaction about the lack of funding and the lack of seriousness shown by their superiors in relation to efforts to monitor, report and combat threats and attacks against Australian Muslims. At present there is only one full-time officer working on bias-motivated crimes, along with a policy officer.
This is particularly alarming when bigoted groups such as Australian Defence League, Southern Cross Hammer skins, Blood and Honour Australia and Combat 18, alleged members of which were arrested for shooting at a mosque with a rifle in 2010, are on the rise and increasingly exploiting recent anti-Islamic sentiment.
One officer said he shared my concerns that the existing climate had the potential to lead to another Cronulla-style race riot. He even told me that he was worried that he might one day be summoned before a commission of inquiry to explain why he did not act on his concerns and do more to stop such a riot.
A number of officers have also confirmed what we in the community have been hearing anecdotally: a significant rise in the cases of verbal and physical abuse against Australian Muslims. These officers are genuinely trying to tackle Islamophobia but, with scarce resources, their hands are somewhat tied.
To my knowledge, a large proportion of Islamophobic incidents are unreported due to an alarming level of distrust towards the police among many in the Muslim community.
There also seems to be a strong hesitation by the police to publicly describe attacks against Australian Muslim for what they are: religiously motivated crimes. While it's understandable that police don't want to fan the flames of an already tense situation, the same caution and prudence is not shown in either the actions or the rhetoric surrounding suspected cases of terrorism.
The police raids played out like an episode of CSI on our TV screens. We were told that more than 800 officers were required to carry out Operation Appleby, which resulted in only two men being charged. Senator Scott Ludlam on the ABC's Q&A eloquently asked us to "consider the silence around asylum seekers and the theatre around the terrorism raids".
Let me make it very clear that I am as concerned as any other sound-minded citizen about an alleged plot to behead a member of the Australian public. After all, I could just as easily fall victim to a group who appear to be attacking anyone who does not pledge allegiance to their twisted ideology.
It's in everyone's interests to ensure that we live in a safe and harmonious society, but the approach and the political rhetoric must be proportionate. It's about time that our politicians realised that they run the risk of playing directly into the hands of those whose activities they wish to curb by perpetuating and feeding the very isolation that feeds radicalisation.
Tony Abbott's continual use of two or three-word slogans and analogies is an insult to our national intelligence. To borrow his sporting analogy of "Team Australia": when a captain of a team exhibits poor conduct out on the field, he effectively implicitly sanctions bad behaviour by the rest of his "team".
It doesn't take a genius to figure out that Prime Minister Abbott is deliberately peddling xenophobic views to garner electoral support. Consider his mischievous attempt to connect the abandoning of the s18C Racial Discrimination Act changes to the Muslim community, his "Team Australia" rhetoric, his indirectly labelling Australian Muslims as "migrants", (as a side note, nearly 40 per cent of Australian Muslims were born here), his calling Muslim leaders "foolish" and "petty" for refusing to meet him, his responding to reports of protesters by saying that people came to this country because "they wanted to join us, not to change us" and the recent "burqa box" blunder.
Pulling out the race card and engaging in chest beating about national security has worked wonders for previous governments who have faced an uphill battle in the polls.
This is not to suggest that there is not a real threat, or that our authorities shouldn't seek to take a strong stance against threats of terrorism. But the response needs to be proportionate and cannot come at the cost of us forgoing basic civil and human rights and demonising an entire faith group. This will inevitably lead to the social cohesion of this nation being irreparably damaged.
In times of crisis, we need to remind ourselves that we are all part of "Team Humanity".
Despite visibly Muslim women bearing the brunt of rampant Islamophobia, the #WISH (Women In Solidarity with Hijabis) social media campaign (which seeks to counter these anti-Muslim sentiments by encouraging Aussie women to don a hijab as a gesture of solidarity) has reminded us that for every Senator Brandis-endorsed "bigot", there are countless good Samaritans who offer us all a glimmer of hope.
Mariam Veiszadeh is a lawyer; Welcome to Australia ambassador and founder of Islamophobia Register Australia and the #WISH social media campaign.
http://www.theage.com.au/comment/muslim-women-scared-to-go-outdoors-in-climate-of-hate-20141010-113p5j.html#ixzz3FpKBgk4k
-----------
Campaign for solidarity with Muslim women in Australia
World Bulletin/News Desk
11 Oct, 2014
Growing oppression of Muslims in general, and particularly women in Australia brought a social media campaign in its wake.
The aim of the campaign "to encourage women to take a photo of themselves wearing a head scarf to show support for Muslim women" and give rise to thought religious freedom.
The campaign, Women in Solidarity with Hijabs (WISH) , began ten days ago and has already attracted almost 18,000 "likes" in Facebook, reported ABC, in its website.
Mariam Veiszadeh, a lawyer who started to campaign, says that everybody, especially Autralian Muslim women appreciate the campaign and happy with the responses.
"It's bringing it back to basics and saying we have a lot more in common than we have differences." she said.
It's also said that during the nine days of campaign about 100 images have been shared as part of it and some known figures, including a television reporter, are joining the compaign.
About 100 images have been shared as part of the campaign, including one by television presenter, Jessica Rowe.
Veiszade says that Australia's Prime Minister Tony Abbott's "ill-timed" statements has broad impact on the social media campaign, Women in Solidarity with Hijabs. "The timing of this debate is incredibly irresponsible," she said.
"For our Prime Minister, Tony Abbott, to give credibility to the likes of Jacqui Lambie and Cory Bernardi at a time when community tensions are already heightened is incredibly irresponsible." she added.
A few days ago Prime Minister Tony Abbott had said that he finds the garment confronting and wished it was not worn, bu the government could not tell the people how to dress.
This happened just a few days after Mr Abbott had launched another oppressive measures directed Australian Muslims, particularly Muslim men.
Ms Veiszadeh said the social media campaign was particularly important because of ongoing debate on Muslim women's cltohing, such as burka or niqab.
"Australian Muslim women are already bearing the brunt of Islamaphobia and I suspect the incidents will only increase when the debate is hotting up about the burka," Ms Veiszadeh said.
Depending on recent devolopments in Australia's Parliament introduced also some new security rules, which ban women with facial coverings from sitting in public places.
CRITICISMS OF THE WISH CAMPAIGN
Aicha Marhfour, a freelance journalist from Melbourne, said media attention should be focused on Muslim women actually being attacked or threatened."
Aicha Marhfour, a freelance journalist says "It's all very well to wear the hijab for a day or to stand with your Muslim friends but really what you're doing is you're taking a nice photo ... But you're going to take off that scarf and you're going to move back into your life, which is free from the threats and intimidation that Muslim women regularly do face."
Although the campaign attracted broad attention, there has been some concern about that "the solidarity campaign could draw attention away from the real issue."
"One of the key issues that I had and I think a lot of people also shared is that they're well meaning, but I think it's more important to hear from Muslims as opposed to people trying to feel our pain," she said.
Ms Marhfour also thinks that the campaign is nothing but a type of cultural tourism. "It's all very well to wear the hijab for a day or to stand with your Muslim friends but really what you're doing is you're taking a nice photo, you're sharing a good intention," she said.
"But you're going to take off that scarf and you're going to move back into your life, which is free from the threats and intimidation that Muslim women regularly do face." she added one Australia's ABC reports.
http://www.worldbulletin.net/muslim-world/145924/campaign-for-solidarity-with-muslim-women-in-australia
---------
Reporting Live From Gaza: Palestinian Woman Breaks the Mould
11 Oct, 2014
Being a female field reporter in the conservative society of Gaza is not an easy job. Hanan Masri, Al Arabiya News Channel's correspondent in the Palestinian city, has been doing it for more than 10 years.
Born in Jordan, she was raised in Syria, Lebanon and Tunisia.
Masri explains the repercussions of Israel's siege and Palestinian political divisions on Gaza, and why she refuses to leave the city, even though the thought crosses her mind "a thousand times a day."
Q. What is your background?
I was born and raised outside Gaza. When I returned in 1993, I immediately started working with Palestinian state TV as a news presenter and show host. Most of the programs I did were about humanitarian issues. I feel attracted to that aspect. Maybe the Palestinian reality also provoked that in me.
Q. You said female journalists face hardships in Palestine, especially in Gaza. Why so, and when did you discover this?
I discovered this after I went to Palestine, especially in Gaza with its preserved society. Despite how sweet they are, it was difficult for them to accept that kind of job. However, when you have a good support system from home and those around you, you can overcome the social stigma.
Q. Do people in Gaza still find difficulty accepting a female reporter, or did you just get used to it?
The situation is still the same, but I think I got used to it. It also depends on the area. If I go to some areas in the south, the children would immediately speak to me in English, not realizing that a Palestinian girl can go out unveiled with a crew of men and women and cover events.
It is an unfamiliar scene to them, and they would feel weird when I reply in Arabic and tell them I am Palestinian. But I make it a point to help them understand so they do not only have one image of the female role. Children need to understand that a woman can also do it.
Full report at:
http://english.alarabiya.net/en/media/inside-the-newsroom/2014/10/09/Al-Arabiya-s-Gaza-correspondent-Melancholy-bring-Palestinians-together-.html
---------
URL: https://newageislam.com/islam-women-feminism/witchcraft-related-child-abuse-rise/d/99475