New Age Islam News Bureau
5 Oct 2018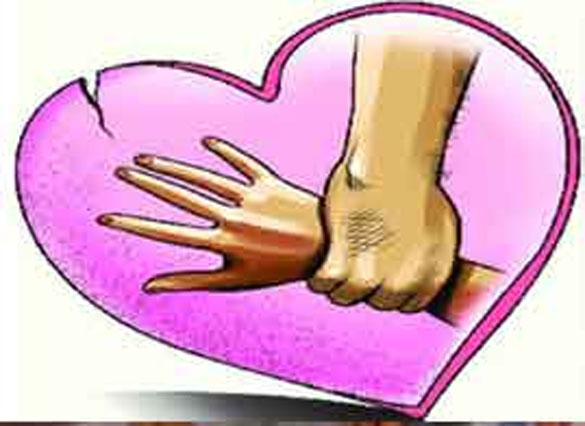 Photo: Picture used for representational purpose only.
-------
• Muslim woman in hijab had legal right to be heard: Canadian court
• Gang which traps Muslim girls and make them Hindu on the prowl
• Man gets death for rape, murder of teenage girl
• Uttar Pradesh man booked for giving triple talaq to wife over phone
• Police ordered to submit charge sheet against accused in girl's harassment case
• Khamenei's #MeToo Video Draws Critique of His Record on Women
• Turkish President Erdoğan urges women, children to go to mosques
• London Muslim religious teacher sexually abused girls as young as nine
• Saudi Arabia's football federation appoints first women board members
• Women heads of household lose their jobs with closure of NGO complex
Compiled by New Age Islam News Bureau
URL: https://www.newageislam.com/islam-women-feminism/will-start-love-kranti-counter/d/116567
--------
Will start 'Love Kranti' to counter 'Love-Jihad', says BJP MLA from Laksar
Oct 4, 2018
DEHRADUN: BJP legislator from Laksar Sanjay Gupta on Thursday said that he will start 'Love Kranti' in his constituency in the coming days in which he will support "around 500 Hindu youths who have fallen in love with a Muslim girl and want to get married."
He added that as opposed to 'Love Jihad' — which he termed as Muslim youth marrying Hindu girls — his initiative will herald a 'Love Kranti.'
Speaking to TOI, the legislator said, "There have been instances when parents came to me and said that their daughters are being victims of Love Jihad. So I have planned to counter this with Love Kranti."
The controversial MLA had earlier been in the news for speaking out against chief minister Trivendra Singh Rawat accusing him of neglecting his own partymen.
The BJP MLA also blamed the leaders of the Muslim community for supporting Love Jihad.
The CM when asked about Gupta's remarks said that he "wasn't aware about the MLA's comments but there have been increasing instances of men changing their names and hiding their true identity to get married."
Meanwhile, lashing out at the BJP, Congress state president Pritam Singh said, "It is a clear case of polarising the people ahead of election in the name Love Jihad. And unfortunately, the CM is also supporting the MLA's idea. Such kind of things should be discouraged by the civil society."
https://timesofindia.indiatimes.com/city/dehradun/will-start-love-kranti-to-counter-love-jihad-says-bjp-mla-from-laksar/articleshow/66076981.cms
--------
Muslim woman in hijab had legal right to be heard: Canadian court
October 4, 2018
MONTREAL: A judge cannot refuse to take testimony from a woman because she is wearing an Islamic veil, a Canadian court ruled on Wednesday.
A citizen may wear any religious attire in a courtroom so long as their "religious beliefs are sincere" and they do not "conflict with another person's constitutional rights," the Quebec Court of Appeal ruled unanimously.
Montrealer Rania El-Alloul was expelled from a courtroom in 2015 for wearing a hijab.
Judge Eliana Marengo of the Court of Quebec had cited a court ruling that every person must be "appropriately dressed" and compared El-Alloul's headscarf "to a hat or sunglasses."
But Marengo did not take into account the right of El-Alloul "to religious expression," the three appeals judges ruled.
The Canadian province of Quebec passed a ban in 2017 which forbids face-coverings on anyone giving or receiving public services. The law has been suspended by two judges since it was passed amidst debate that it focuses specifically on Muslim women and the niqab.
https://tribune.com.pk/story/1818242/3-muslim-woman-hijab-legal-right-heard-canadian-court/
--------
Gang which traps Muslim girls and make them Hindu on the prowl
Oct 05, 2018
Rampur: A gang is on the prowl in Rampur which kidnaps Muslim girls by trapping them. According to Inquilab, the gang prepares a document showing them Hindu girls. Then it forces the minor girls to write a complaint to the SP telling that I am Hindu and my family is forcing me to marry a Muslim boy.
The plot came to light when a police officer drove away, the mother sister and brothers of a kidnapped girl, saying that if you come again you will be sent to jail. The family of the girl protested before the collectorate and complained about the misbehaviour of the police officer of the SPs office.
Rayeesan wife of Ameer Ahmed R/O Dongarpur had lodged a missing complaint of her 14-year-old daughter Mahek. SP ordered Civil Line police to register the complaint but the police didn't register the complaint. In the complaint, Rayeesan stated that his daughter Mahek worked in MI Care where she met Manoj Saxena and Sachin Sharma. Both took her to Gowri Tour and Travels located in district panchayat on the pretext of giving her training.
On September 29 when she didn't return home, the family went to the Gowri Tour and travels in search of her. Manoj and Sachin along with other four people were there. They told that we have kidnapped and raped the girl. And now we have sold the girl for flesh trading. And now she has become a Hindu.
The family told that police came to the spot and gave the photocopy of a document in which girl's name was mentioned Arya Agarwal and her date of birth was shown June 5, 1994, while Mahek is higher school pass and date of birth on her certificate is April 5, 2004. The family demanded a DNA Test of Mahek. They submitted ration card, Aadhaar card, residence certificate, pan card copies and school certificate from right from the first standard in support of their claim.
https://www.siasat.com/news/gang-which-traps-muslim-girls-and-make-them-hindu-prowl-1416613/
--------
Man gets death for rape, murder of teenage girl
October 05, 2018
KARACHI: A district court on Wednesday awar­ded capital punishment to a man in a 22-year-old case pertaining to a teenager's abduction, rape and murder.
M. Sabir was found guilty of committing offences punishable under Sections 302 (premeditated murder) and 109 (abetment) of the Pakistan Penal Code.
Additional District and Sessions judge (Malir) Shafi Mohammad Pirzada pronounced his verdict, which was earlier reserved after recording the evidence and final arguments from both sides.
The judge wrote in his order that the murder of the 15/16-year-old girl had been committed in a brutal manner; she was buried at the place of incident with the intention to disappear/screen out the evidence of the offence; therefore, the accused did not deserve any leniency.
The judge found Sabir guilty of abetting/assisting in the murder of the girl by main accused Zahoor Ahmed and held that the "abettor would be liable to same punishment just as main accused".
According to the prosecution, the complainant had lodged a case regarding the abduction of his daughter under Section 11 and 16 of Enfor­ce­ment of Hadd Ordi­n­ance at district Bahawal­pur in November 1995.
Main accused Zahoor Ahmed, arrested in Baha­wal­pur on March 25, 1996, had disclosed during interrogation to have abducted the girl on the night between Nov 23 and 24, 1995 at the instigation of his companion Sabir with the intention to commit zina and sent her to Karachi along with the co-accused.
After some days, the prosecution added, Zahoor also came to Karachi and both of them subjected her to rape, but Sabir instigated him to kill her when she asked for marriage.
They brought the girl to a house in Bhittaiabad where they strangled her to death on the night between Jan 23 and 24, 1996 and buried her in the courtyard of the said house, the prosecution added.
Advocate Naveed Ahmed Baloch, the defence counsel for Sabir, denied the allegations and claimed his client was innocent and pleaded to acquit him of the 'false charges'.
https://www.dawn.com/news/1436832/man-gets-death-for-rape-murder-of-teenage-girl
--------
Uttar Pradesh man booked for giving triple talaq to wife over phone
Oct 05, 2018
Bahraich: The Uttar Pradesh police on Thursday booked a man for giving triple talaq to his wife over the phone. This is the fourth case that has been reported in a week, and second from UP.
The case, allegedly over a dowry issue, comes weeks after the Centre passed an ordinance criminalising triple talaq. According to the woman's mother, Reshma, her daughter was being harassed by her in-laws. She alleged that her son-in-law, who lives in Saudi Arabia, divorced her daughter after she couldn't arrange for the dowry.
"My daughter was being mistreated by her in-laws. I brought her to my house and they started demanding her to bring money and threatened of talaq (divorce). Later, my son-in-law gave triple talaq to my daughter over the phone from Saudi. We demand strict action against this injustice," Reshma said.
The woman, Noori said, "I have been married for eight months. My mother-in-law beats me and demands to bring a motorcycle and fifty thousand rupees."
"This woman's husband lives in Saudi Arabia. We have received a complaint that he has given 'talaq' to her. Based on the complaint, we have registered a case under the provisions of Muslim Women (Protection of Rights on Marriage) Act and other relevant sections under the Indian Penal Code. We are investigating the case and necessary action will be taken," the police said.
Triple Talaq, or verbal divorce, is often practiced by a section in the Muslim community in India to divorce their wives instantly by saying the word 'talaq' thrice. Several Muslim and women organisations have, over the years, denounced the practice, calling it un-Islamic and anti-women.
https://www.timesnownews.com/india/article/shiv-sena-joins-oppositions-chorus-says-fuel-rate-reduction-meagre/294546
--------
Police ordered to submit charge sheet against accused in girl's harassment case
October 05, 2018
NAWABSHAH: Judicial magistrate-II on Thursday rejected recommendations of the investigation officer of police for cancellation of Farzana Jamali harassment case and ordered him to submit charge sheet against the accused vice chancellor of Shaheed Benazir Bhutto Uni­versity (SBBU) and head of its English department.
The judge, Safdar Ali Jatoi, said in his order that the investigation officer had no power to wind up the process of investigation by cancelling the judicial proceedings. He turned down the IO's summary and directed him to submit charge sheet against both the accused on or before Oct 10.
Farzana Jamali, a final-year student of the English department, had accused the VC and the lecturer of sexual harassment and lodged an FIR against them on Sept 4. The accused had obtained pre-arrest interim bail in the case.
An enquiry committee was also formed by Sindh chief minister after a series of protests by the student, her family, political parties and civil society but the committee headed by Prof Abdul Qadeer Rajput gave a clean chit to the VC and the lecturer concluding that the charge of sexual harassment was not proved against them.
Ms Jamali rejected the committee's conclusions at a recently held press conference and said that after she went public with her ordeal, the influential accused had her father Aijaz Jamali arrested and then got his brother implicated in a fake case.
She rejected all police allegations against her father and brother and termed them a part of a conspiracy to force her to drop charges against the accused. She said her family were receiving threats that if they did not withdraw the harassment case, they would have to face consequences.
https://www.dawn.com/news/1436835/police-ordered-to-submit-charge-sheet-against-accused-in-girls-harassment-case
--------
Khamenei's #MeToo Video Draws Critique of His Record on Women
October 05, 2018
WASHINGTON —
Iran's Supreme Leader has drawn scrutiny of his nation's treatment of women by saying the head-covering they are compelled to wear in public can save women in the West from sexual assault.
Ayatollah Ali Khamenei extolled what he described as the virtues of the hijab, an Islamic female head-covering, in a video posted to his Twitter account Wednesday.
The disaster of countless sexual assaults on Western women—including incidents leading to #Metoo campaign— and Islam's proposal to resolve ithttps://t.co/ocpv1cUHPI pic.twitter.com/TV1TzFcra4
— Khamenei.ir (@khamenei_ir) October 3, 2018
In a tweeted message accompanying the video, he said the hijab is an Islamic solution to what he called the "disaster of countless sexual assaults on Western women — including incidents leading to #Metoo campaign." He was referring to the global movement of women who say they have suffered and survived sexual abuse at the hands of men or boys.
Khamenei timed his tweet to coincide with the first anniversary of an Oct. 5, 2017, New York Times report detailing sexual harassment allegations by female employees against American movie producer Harvey Weinstein. Days later, the article led actress Alyssa Milano to urge people to tweet #MeToo if they also have been sexually harassed. The hashtag quickly went viral.
In Khamenei's video, which shows excerpts of a speech he delivered in March, he says: "A large number of Western female politicians announced one right after another that they had been subjected to abuse, harassment, or violence at times while they were working in government offices. By introducing the hijab, Islam has shut the door on a path that would pull women towards such deviation. … Islam does not allow this through the hijab."
Compulsory hijab
Masih Alinejad, a freelance host of VOA Persian's Tablet program and a prominent exiled Iranian campaigner against Iran's compulsory hijab for women, said Khamenei's comments portray women as responsible for any sexual harassment that they experience.
"If Khamenei, who is the symbol of suppression of women in Iran, focused on the harassers instead of blaming women, then Iranian women would be more courageous and feel more free to speak about sexual harassment cases happening in the country," Alinejad said in an appearance on the Thursday edition of VOA Persian's News at Nine show.
In an April 2017 article, Iran's reformist Shargh newspaper quoted the Iranian judiciary's deputy chief of strategic affairs, Hossein Ghanbarnejad, as saying there was a sharp increase in cases of sexual harassment of women from 2010 to 2014. He said the judiciary recorded about 72,000 harassment cases in 2010, a figure that he said jumped by 98 percent to 142,933 cases registered by police in 2014.
A May 2017 report by U.S.-based group Human Rights Watch, about discrimination against women in the Iranian job market, led with the following critique: "Women in Iran confront an array of legal and social barriers, restricting not only their lives but also their livelihoods, and contributing to starkly unequal economic outcomes."
HRW said managers and employees whom it interviewed spoke of not being aware of any anti-sexual harassment policies at their place of employment. It said several women also reported instances of sexual harassment.
Wrong lesson from #MeToo
Alinejad said Khamenei was drawing the wrong lesson from the West's public outcry about cases of sexual abuse of women.
"He has not realized that the #MeToo movement and sexual harassment scandals in the West are in fact an indication that women are getting stronger in Western countries — women who were silenced for years and blamed in these cases," she said.
https://www.voanews.com/a/khameneis-metoo-video-draws-critique-of-his-record-on-women/4600865.html
--------
Turkish President Erdoğan urges women, children to go to mosques
October 04 2018
President Recep Tayyip Erdoğan urged the staff of Turkey's top religious body, the Directorate of Religious Affairs (Diyanet) on Oct. 4, to encourage women and children to become accustomed to going to mosques.
Erdoğan said there was a "taboo" against women and men praying together in mosques.
"There are mentalities that show this as Islam. But we need to get rid of these. These wrong taboos need to be destroyed now. And this needs to be done by the president of Diyanet. If the deputy president of Diyanet is currently a woman, that is a sign such taboos are being destroyed," he said.
The president made the comments while addressing clerics at the Presidential Complex at a meeting marking "Mosques and Religious Officials Week."
"It is my personal duty to encourage open discussion of all questions related to religion and mosques in this country," Erdoğan said.
"Is there a verse or hadith [in the Quran] that bars women from going to mosques?" he said.
"I have never heard of it or have read of such a thing. My tutors have never taught me anything like that. These false beliefs must be dispelled," said the president.
Erdoğan noted the first week of October has been celebrated as "Mosques and Religious Officials Week" since 1986.
"We gladly follow these events, aimed at boosting our children and women's interest in our mosques," he said.
"A society cannot maintain its existence if its ties to its civilizational values have been weakened just as is the case of a tree whose roots have been severed. Religion, wisdom, morality and justice are load-bearing pillars that support us as a nation," Erdoğan said.
The president pointed out that turning mosques merely into houses of prayer would be the one of the worst things that could be done.
"In my eyes, a mosque is empty without our children's joy, our youth's excitement, our elderly's experience, our women's grace and dexterity. If we are to build the future, we should encourage a mosque-centered life," he said.
"Youth have refrained themselves [from going to] mosques as time passes by. If youth are looking for a solution to their [lives] slipping away in places other than mosques, there is something wrong. Many of us allocate much more time to TV or mobile phones than their partners or parents. And our religious lives are also becoming affected by this process," Erdoğan said.
"The language of sermons and khutbas should be updated, renewed and refined for youth to understand. Also, our religious officials should avoid otherizing and alienating expressions in all forms and kinds," the president said.
Erdoğan also said false beliefs about Islam have been used by certain terrorist groups to exploit people's faith and Diyanet needed to step in to dispel such beliefs.
"The reason why groups such as FETÖ and Daesh [another acronym for ISIL] could gain a foothold in a society is because there are spiritual gaps, which our institutions fail to fill," he added.
http://www.hurriyetdailynews.com/erdogan-urges-women-children-to-go-to-mosques-137542
--------
London Muslim religious teacher sexually abused girls as young as nine
October 4, 2018
A Muslim religious teacher sexually abused girls as young as nine – while he taught them the Quran.
Hafiz Azizur Rehman Pirzada was found guilty of abusing two sisters while under his care as an Imam.
The 76-year-old was hired by parents to tutor their daughters, aged nine and 11-years-old, in 2007, but abused this position of trust to prey on the girls at their family house in Newham, east London.
The girls came forward with evidence in 2015 – and the Imam was arrested a year later at his address in north west London.
Pirzada was charged with eight counts of sexual assault with a female under 13, and two counts of causing a child to engage in sexual activity.
He was found guilty of ten counts of sexual abuse with children at Snaresbrook Crown Court on October 2.
Pirzada, from Northolt, will be sentenced at the same court on November 19.
Detective Sergeant Tony Killeen from the Child Abuse and Sexual Offences Team said: "Despite the length of time since the incidents Pirzada has been convicted of his crimes.
"The victims have shown a great degree of courage, persistence and determination in securing the conviction, having persevered with the allegation and supporting the police investigation.
"The victims have had to live with this trauma and the absolutely horrendous abuse they endured for the years they were under the control of Pirzada and will have to live with these memories for the rest of their lives.
"Pirzada used his level of trust as a religious leader to assault the girls – I would urge anyone who has been a victim of Pirzada to contact police – specially trained officers are there to support you."
https://www.thelondoneconomic.com/must-reads/london-muslim-religious-teacher-sexually-abused-girls-as-young-as-nine/04/10/
--------
Saudi Arabia's football federation appoints first women board members
October 04, 2018
RIYADH: Saudi Arabia's Football Federation (SAFF) has appointed two women to its board of directors for the first time in its history, and also named a new president.
Adwa Al-Arifi, who was previously a SAFF committee member, joins Reham Al-Onaizan, who brings rich experience in planning and project management from the private sector, on the board.
Football is one of the most popular and fastest-growing sports for women in Saudi Arabia, particularly after stadiums were opened to women to become more family-friendly with tens of thousands flocking to watch the action since.
Al-Arifi said: "Football in Saudi Arabia has always unified us as families behind TV screens, and now inside stadiums, to support our clubs and national teams who made us happy and proud for years. It is such an honor to be able to serve the youth and families of Saudi Arabia through football.
"For us, football is more than a sport, it's a rich cultural activity that brings us all together."
Quassay Alfawaz was elected as SAFF's president at the King Fahad Cultural Center in Riyadh on Wednesday, and he revealed big plans for the development of Saudi Arabian football.
Speaking at SAFF's annual general assembly, he said his goals for Saudi Arabian football in his first term – which runs until 2022 – are doubling the number of football players in the country, improving the ranking of the Saudi national team to 40th in the world (up from 70th).
He told the meeting: "We are confident about the situation of our national team before the Asian Cup tournament, we will be preparing our team to achieve the best possible results. We believe that our football has the right capabilities to reach a global stage."
Alfawaz said he plans to send more players from the Kingdom to strong foreign leagues, a move which began to happen in 2018, and to place the Saudi Pro League – this year named the MBS League — among the top 10 in the world. His ambitious program, called 'The Rise of Saudi Football', will also see an increase in the number of national coaches and the recruitment of specialized scouts to discover more raw talent in Saudi Arabia.
He told delegates his plan is inspired by Crown Prince Mohammed bin Salman's Vision 2030 program.
As part of his team to improve football, Alfawaz will be joined by Roger Draper, the former Chief Executive of Sport England from 2003 to 2006 and the Lawn Tennis Association from 2006 to 2013.
In his time at Sport England, Draper had overall accountability for business turnover of £340m and was involved in London's 2012 Olympic bid, and the Wembley National Stadium construction project.
Alfawaz said: "Foreign expertise is essential, and Roger Draper has rich experience in the English Premier League managing several sports projects. We will benefit from his experience."
http://www.arabnews.com/node/1382626/sport
--------
Women heads of household lose their jobs with closure of NGO complex
04 October 2018
An NGO complex where women heads of household were learning job skills was closed down due to lack of funds for payment of water bills.
Ali Akbar Esmail-poor, director of the Ava-ye Mandegar Complex, located in the impoverished Tehran district of Darvazeh Ghaar, said 40 women heads of household and other vulnerable women were working in the workshops of this civil association. Their pre-school children were also going to the kindergartens in the same complex.
The complex had to shut down due to water cut off, leaving 40 women heads of household and their pre-school children without jobs and schools.
Esmail-poor says the property belonged to the municipality who had given its management to the NGO. All activities in this complex took place with the permission of the municipality.
The Water and Black Water Organization, however, considered the property as a commercial entity and used business rates in issuing water bills for the complex, amounting to 4.5 million toumans which the NGO does not afford to pay.
Esmail-poor said the only losers in this dispute are 40 women heads of household. He said, "We have repeatedly brought in their experts, to inspect the complex first hand and see for themselves that there are no shops or businesses in this complex. But they said they cannot do anything for us. Their instructions classify places as residential and commercial, and since the complex is not residential, it is considered commercial."
In another part of his interview, Esmail-poor said, "We have time and again announced that we are not a business. We are just an NGO trying to empower and train women in Darvazeh Ghaar. It is also the place for education of 60 pre-school children. (The Water and Black Water Organization) says, however, that they do not have NGOs and charities in their lists. Every property is either residential or commercial."
He asked, "Why do we –an NGO which is active in a difficult area of social ailments – have to pay monthly utility bills of 3 million toumans? Why is there not any correct understanding of popular activities in our country and among the executive managers? Why members of the parliament are not seeking to pass laws which support such NGOs?" (The state-run ILNA news agency – October 2, 2018)
There are at least 3.5 million women heads of household in Iran, 82 per cent of whom are unemployed and live below the poverty line. (The official IRNA news agency – November 22, 2015)
https://women.ncr-iran.org/iran-women-news/5502-women-heads-of-household-lose-their-jobs-with-closure-of-ngo-complex
--------
URL: https://www.newageislam.com/islam-women-feminism/will-start-love-kranti-counter/d/116567
New Age Islam, Islam Online, Islamic Website, African Muslim News, Arab World News, South Asia News, Indian Muslim News, World Muslim News, Women in Islam, Islamic Feminism, Arab Women, Women In Arab, Islamophobia in America, Muslim Women in West, Islam Women and Feminism