New Age Islam News Bureau
24 May 2020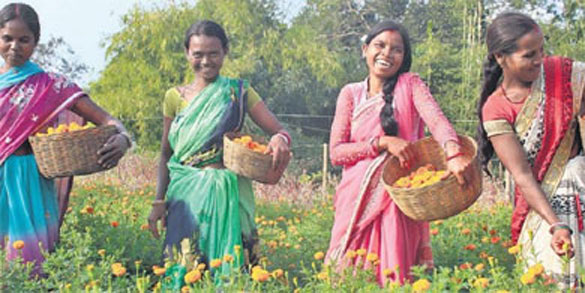 Around 2.3 lakh Sakhi Mandals consisting of over 29 lakh women are playing a key role in the makeover of the rural landscape of the state | express
------
• SakhiMandal Workers of Ranchi Make Living on Their Own
• Yemeni Women Rally to Protect The Most Vulnerable As Coronavirus Spreads
• Wife of Imprisoned Qatari Sheikh Talal Al-Thani Asks for His Release Amid Coronavirus Fears
• Donegal Surfer Easkey Britton's Muslim Surf Suit Makes Waves
• UK Charges 5 With Murder Of Muslim Woman In Shooting
• This Pregnant Woman Was Denied Treatment at a Buxar Govt Hospital – and She's Not Alone
• India, Pakistan urged to release fishermen and women prisoners on Eid
• Sabah PKR Women's Chief Won't Appeal Her Suspension
Compiled by New Age Islam News Bureau
URL: https://www.newageislam.com/islam-women-feminism/every-year-i-keep-roza/d/121936
--------
Why Every Year I Keep a Roza During Ramzan- A Hindu Lady
By MehaKhanduri
May 23, 2020
I started keeping roza (fasting) three years back, and now several of my Hindu friends too fast.
But I am often asked why being a Hindu, I keep one roza in the month of Ramzan every year?
Sometimes the question is asked bluntly, sometimes subtly, but among my Brahmin relatives, it's often a reason for great curiosity.
Firstly I would like to clarify that it's not an original idea of mine. Justice MarkandeyKatju has often extolled Hindus and Muslims to observe each other's festivals for promotion of communal harmony. A Hindu bureaucrat friend has been keeping the AlvidaJummaroza since college days. Thus three years back I made an appeal on social media for non-Muslims to come together and keep one roza for solidarity with the Indian Muslims. To my surprise many of my Hindu friends answered the call and we go on increasing every year. We all keep at least one roza every Ramzan, some even keep more. By now we are a group of Hindus and Christians, women and men who believe in keeping roza for peace and harmony and in solidarity with our Muslim citizens.
For me it's not a religious idea. I believe in each person's private relationship with their believe in Almighty, without any external pressure. Nor are rituals important to me, unless they have deep personal meaning. I have Hindu and atheist friends who keep the roza and Muslim friends who do not, to each their own faith and rituals.
However, though my family doesn't keep the roza with me they have never shown any distaste for my choice and treat it normally with iftar specially made for me.
For me, keeping the roza is a statement of solidarity with our Indian Muslim minorities. It's an acknowledgement of our joint heritage, the ganga-jamunitehzeeb of India which is interwoven within communities which is embedded deep within India's soil. Where Raskhan praises Krishna and Ramayana is translated in Urdu. Where Akbar celebrated Holi and everyone waits for Eid.
Even while growing up in Lucknow, a city with a joint tehzeeb, we always celebrated Eid at our Muslim friend's homes while they celebrated Diwali with us. The roots of this joint heritage are very deep. Just like Diwali and Holi belong to Indian Muslims, the non Muslims are also a part of the holy month of Ramzan.
But most importantly in current times, keeping a roza is my political statement of solidarity with the beleaguered Indian Muslims who are facing injustice and majoritarian hate from the Hindutva forces. In today's time where we are hearing unprecedented bigotry like sabziwallahs boycotted for their religion or innocent Muslims lynched by mobs on basis of rumours, It's a small gesture to say that a counter narrative of harmony and tolerance exists among many Hindus. That all of us don't hate or discriminate against our fellow citizens. That not everybody is a follower of the Hindutva philosophy (borrowed from the Nazis) which is so contrary to the core idea of the 3000 old tolerant Hinduism which believes in multiple paths to God. It's a political statement that India belongs to all its citizens equally… whether Hindus or Muslims or Christians.
And that though the climate of hate and bigotry permeates us today; and tolerant voices are muted; yet just as we stand with you in hunger and thirst, we will stand together with our Muslim brethren in their quest for justice and equality too.
https://enewsroom.in/roza-ramzan-indian-muslims-hindu-hindutva/
--------
SakhiMandal Workers of Ranchi Make Living on Their Own
24th May 2020
By MukeshRanjan
JHARKHAND: PunamKhalkho, 25, was just a housewife before she joined a SakhiMandal (Women Self Help Groups), in her village Mudpiri under Burmu Block of Ranchi. Now, she earns more than Rs 15,000 a month by making velvet pencils at her home. SakhiMandals, set up by the Rural Development Department, have brought together 29 lakh women by connecting through SHGs and enabled them to make a living of their own. In SakhiMandals, women are given some expertise by organising training camps and motivate them to contribute to the economy and be the participant of micro-finance.
It has changed the lives of rural women living below the poverty line (BPL) and empowered them by connecting them through various livelihood opportunities. SakhiMandals, under the DeendayalAntyodayaYojana-National Rural Livelihood Mission (DAY-NRLM), has slowly and steadily emerged as a significant change-makers in terms of empowering the rural women and transforming their lives across the state.
"My life has changed entirely after joining SakhiMandal and I earn around `15-20,000 per month by making velvet pencils. This is all due to the government's NRLM, under which I was trained for making velvet pencils and given a loan of `10,000 and `50,000 to purchase the machines required to start the venture. I take raw material from the company and sell the final product back to it for which I get 50 paise each piece," says PoonamKhalkho. As her business started doing well, she has also hired two women from SakhiMandal. Also, she has opened a mobile repairing shop from the earnings.
Another SHG woman Anita Devi has also opened a cosmetic shop at Muslim Tola in Ranchi. "I joined the SakhiMandal in 2014 and took a loan of `7,000 in the beginning and started business at a small scale, but when it got the momentum, I again took a loan of ` 40,000 and opened a shop here and started earning `15-20,000 per month. With my earnings, I have also started a fish business for my husband and is earning more than `10,000 per month," says Anita.
Currently, around 2.3 lakh SakhiMandals consisting of more than 29 lakh rural women are playing a key role in the makeover of the rural landscape of the state. Women were first to be inducted into SHGs and given an opportunity to hone their skills according to their interest before providing financial support for starting their venture. "These rural women are not only coming out poverty after joining SakhiMandals under the Ajivika Mission in Jharkhand but are also pulling others out from poverty, says Rajiv Kumar, CEO of the Jharkhand Livelihood Promotion Society, a special purpose vehicle for livelihood promotion among rural families of Jharkhand. Kumar says due to the initiatives, most of the women connected with SakhiMandals are engaged in at least one source of livelihood.
https://www.newindianexpress.com/thesundaystandard/2020/may/24/sakhi-mandal-workers-of-ranchi-make-living-on-their-own-2147191.html
--------
Yemeni Women Rally to Protect The Most Vulnerable As Coronavirus Spreads
23 May 2020
Throughout human history, wars and pandemics have repeatedly reshaped the world we live in.
In Yemen, a country already shredded by a five-year-long civil war and now struggling to contain the coronavirus outbreak, more and more women have joined the frontline. They hope to turn their country's misery into strength, and to lay the foundation for a better future.
According to the World Health Organisation (WHO), Covid-19 is currently spreading undetected in Yemen, divided between the internationally recognised government in the south and the Iran-aligned Houthi group based in the north.
The government's coronavirus committee reported two more Covid-19 cases on Monday, taking total confirmed infections since 10 April to 130, with 20 deaths in nine of Yemen's 21 provinces.
The Houthis, who hold most large population centres, have only announced four cases with one death, all in the capital Sanaa.
The conflict between the Saudi-led coalition and the Houthis has already caused what the United Nations describes as the world's largest humanitarian crisis, with about 80 percent of Yemen's population reliant on aid and millions facing hunger.
With the two sides focusing more on fighting each other than combating the virus, Yemen's women have taken action.
The invisible enemy
No two days are the same for ZohaHadid, a doctor juggling patients at Al Amal Hospital's busy quarantine centre in the southern port city of Aden.
"Amal" in Arabic means hope, but to the many patients fighting the coronavirus while their loved ones wait without seeing them, hope is ebbing away.
The work is deeply frustrating. Hadid must work miracles with limited resources, as Yemen's healthcare infrastructure has been decimated by years of war.
She struggles to allocate seven artificial ventilators to the 30 to 40 respiratory patients that come through hospital triage each day. Sometimes the numbers are higher.
"If a 12-hour-shift goes by without a patient dying, it would count as a good day", she says.
Some suspected cases arrive listless and are immediately taken to the intensive care unit. Others have minor symptoms and are admitted to the general ward.
Aden, once a thriving hub between east and west, and now the interim seat of Yemen's UN-recognised government, is the country's epicentre of Covid-19.
As of 16 May, Yemen's national coronavirus committee had documented 15 deaths from the virus in Aden. However, the civil registration office at Yemen's interior ministry had listed 623 deaths citing "unknown reasons" since the beginning of May.
The inconsistencies in the actual death toll are down to several factors: a lack of testing, a lack of transparency in the records and the increased prevalence of other diseases such as chikungunya, cholera and dengue caused by heavy flooding in April.
Most private and public hospitals in Aden have closed their doors to potential Covid-19 patients. Only Al Amal, partly managed by Medecins Sans Frontieres (MSF) and Al Jumhuriya, is still admitting them.
"It is my responsibility to take care of my patients despite the scarcity of gear,"Hadid told MEE, stressing that Yemenis were desperate to find professionals they could trust.
"Some patients don't even come to us, because they die in their homes," the young doctor said.
An initiative called "I'm a doctor, I can", was launched to tackle the problem of limited access to coronavirus treatments in Aden, providing a digital platform for remote consultancy and diagnosis based on patients' medical history.
According to its co-founder, Walid al-Bakili, women make up about half of the 150 neurologists, cardiologists and physicians who have registered to provide online consultancy through the scheme.
Al-Bakili, who works as a paediatrician and family physician at the Apollo Hospitals in Taiz, is originally from Aden. He said he was convinced that 80 percent of the deaths seen in the city were from Covid-19, and the fear for his family's wellbeing led him to launch the initiative.
"Yemen's Ministry of Health does not exist. There are no ambulances. Life carries on as normal as people don't believe there is a virus," he said, condemning the government's inability to enforce prevention protocols, which led to the deaths of several doctors.
Nationwide failure
The spread of coronavirus among Yemen's vulnerable population is a hot potato that neither the Houthis nor the government of exiled President AbdRabbu Mansour Hadi want to deal with, said BasmaBarmatraf.
"Both governments are obscuring the real effect of coronavirus in Yemen to hide their failure in handling the crisis," said Barmatraf, a gynaecologist at Al Hussein centre in Aden city.
Instead of taking the precaution to limit the exposure of the disease, she added, the two sides were focused on fighting each other.
The Saudi-led ceasefire that started on 9 April wore thin just days after it came into effect, as both sides carried out attacks. The conflict has also prevented health and aid workers from reaching rural areas, where they face coronavirus on one side, and constant bombardment on the other.
SukainaSharafuddin, a communications coordinator at Save the Children, understands the importance of social distancing in preventing the spread of coronavirus. However, she finds it difficult to stay away from those in need, knowing that many people rely on aid to stay alive.
Furthermore, if people are to remain in their home as a precautionary measure, they should feel safe, but they don't.
"Yesterday a child was killed, and three others were injured in Saada [northern Yemen]," Sharafuddin told MEE in a recent interview.
VIPs of the pandemic
Aid workers say they face constant threats and obstructions while travelling in Houthi-controlled areas. A number of international organisations claim they are subject to Houthi policy in order to keep up activity and continue to help those in need.
"While innocent women and children are killed in Yemen, militia leaders get the VIP treatment and best protective gear," MunaLuqman, founder of Food4Humanity, a Yemen-based charity providing emergency relief, told MEE.
On the other hand, doctors and nurses "lost their lives to Covid-19 because they didn't have masks", she said.
Even before the first case of Covid-19 was reported in Yemen, Luqman had called for a ceasefire to focus on fighting the virus. In the absence of government awareness campaigns, she has taken matters into her own hands and produced multimedia messages on coronavirus, including animations laced with sarcasm that have been viewed thousands of times.
Meanwhile, she and her team have been working round the clock to reach remote areas outside Sanaa. In the midst of the pandemic, Food4Humanity volunteers have built a new water station and supplied laboratories in Hodeidah and Taiz with protective gear and PCR testing equipment.
Displaced and struggling
In the south, multiple conflicts between armed groups have made an already dire situation worse for civilians, said one activist. The power struggle led to the UAE-backed Southern Transitional Council (STC) declaring self-rule in Aden and other southern regions in April.
With only half the country's health facilities functioning, prevention of coronavirus is the only way forward, said Anjila al-Maamari, president of the Centre to Support Woman and Children (CSWC).
She has been actively campaigning about coronavirus and its preventive measures using online and broadcast media, but that's not the only thing her group is working on.
"Our women have been present in mediation, relief, awareness, local and international advocacy, coordinating ceasefire campaigns, and the release of prisoners," the doctor told MEE.
Keeping up the spirit
Yemen's civil war has left more than 100,000 dead and resulted in more than 3.5 million internally displaced people, refugees, and asylum seekers who depend on humanitarian aid to survive.
Last month's deadly flooding has left the displaced even more vulnerable to the virus, as clean water needed for frequent hand washing is hard to come by, said Fatima al-Hagagy, who works as a midwife for the International Organisation of Migration (IOM) clinic in Marib's largest Al Jufainah displacement camp, which hosts nearly 5,000 families.
Her goal right now is to focus on "protecting the human spirit" at the camp, Hagagy told MEE, as people fear for the health of their loved ones while grappling with their future.
While some women on Yemen's frontline see themselves as healers and protectors, one doctor sees herself as a potential martyr.
Amani al-Tayeb, a gynaecologist at UN-run Azzan Health Centre, in Yemen's northwesternHajjah province, sees her job as a "suicide mission". Without adequate protective gear, she said, a doctor with a mask ultimately faces a similar fate as a Covid-19 patient. They are both waiting to die.
https://www.middleeasteye.net/news/Coronavirus-Yemen-Women-frontline-rally-protect-most-vulnerable
--------
Wife of Imprisoned Qatari Sheikh Talal Al-Thani Asks For His Release Amid Coronavirus Fears
23 May 2020
The wife of detained Qatari Sheikh Talal Al-Thani has asked her husband be released as fears of coronavirus spreading through the prison intensify.
"For sure he is not safe, as I said before, and as it turned out, I was right," Asma Arian, the imprisoned Qatari royal's wife, said.
Arian, who lives in her native Germany, said that Sheikh Talal was diagnosed with diabetes and high blood pressure during his time in prison. Now, coronavirus could be a life-threatening complication if he were to become infected.
Asma Arian
@asma_germany
Qatar continues to refuse to release Sheikh Talal despite the outbreak of #Covid_19 in central jail. Our message to human rights organizations to help us @hrw @amnesty
Embedded video
133
3:47 PM - May 21, 2020
Twitter Ads info and privacy
190 people are talking about this
"A week ago it was 12 cases" in the prison. "How many others have these 12 infected with the virus," asked Arian. "You cannot say that he is safe because the prison has coronavirus."
Arian wed Sheikh Talal in 2007, and according to Arian, her husband was conned out of his inheritance and was ultimately thrown in jail for being unable to repay his debts.
According to Arian, the Qatari regime attempted to force Sheikh Talal to sign papers attesting to his insanity, but she managed to convince her husband not to, Al Arabiya English reported at the time.
In 2019, Arian said that the Qatari regime had deprived her and her children of their most basic human rights to get "revenge" on their jailed father.
Read more: Details emerge on Doha's imprisonment of 20 al-Thani family members
Sheikh Talal, Rayan's husband, is the grandson of Sheikh Ahmed bin Ali al-Thani, who was the Emir of Qatar from 1960 until 1972.
The late Sheikh Ahmad was deposed by his cousin Sheikh Khalifa bin Hamad, who is the grandfather of Qatar's current Emir Tamim bin Hamad.
https://english.alarabiya.net/en/News/gulf/2020/05/23/Wife-of-imprisoned-Sheikh-Talal-Al-Thani-asks-for-his-release-amid-coronavirus-fears.html
--------
Donegal Surfer Easkey Britton's Muslim Surf Suit Makes Waves
May 24 2020
Pavel Barter
A surfing champion from Donegal has created the world's first swimsuit for female Muslim surfers who wish to keep their bodies covered while catching waves.
Easkey Britton was inspired to create the Finisterre Seasuit following visits to Iran, where she taught women and girls to surf. "It was born out of a need for women to pick up surfing in Iran and to provide greater access to the sea for women around the world," said Britton, who is also a marine social scientist at NUI Galway.
Britton is considered a pioneer of surfing in Iran, having first visited the country in 2010, when she introduced the sport to Baluchestan, near the Pakistan border on the Arabian Sea.
https://www.thetimes.co.uk/edition/ireland/donegal-surfer-easkey-britton-s-muslim-surf-suit-makes-waves-sfqbhd3tc
--------
UK Charges 5 With Murder Of Muslim Woman In Shooting
23.05.2020
LONDON
Three more men were charged on Friday night with the murder of AyaHachem, a Muslim woman shot dead in broad daylight in Blackburn, England on Sunday.
Lancashire Police said UthmanSatia, 28, Judy Chapman, 26, and KashifManzoor, 24, were charged for 19-year-old Hachem's murder.
The police announced earlier on Friday that two men had been charged: FerozSuleman, 39, and AbubakirSatia, 31.
The total number of people charged is now five.
They will be charged for Hachem's murder as well as the attempted murder of a man who was not the intended target in the incident. Police said two shots were fired, one hit a building and the other killed Hachem.
Hachem, a Lebanese-British Muslim, was shot dead in a drive-by shooting as she was out for grocery shopping.
Her parents said in a statement: "We are absolutely devastated by her death and would like to take this opportunity to plead with any members of the public who may have any information however small that may bring those responsible to justice."
Detective Superintendent Andy Cribbin said: "While we have now charged people in connection with Aya's murder, our inquiries are very much ongoing.
"I would like to thank all those who have come forward to assist with our investigation so far and to continue to encourage people to come and speak to us if they have information.
https://www.aa.com.tr/en/europe/uk-charges-5-with-murder-of-muslim-woman-in-shooting/1851503
--------
This Pregnant Woman Was Denied Treatment at a BuxarGovt Hospital – and She's Not Alone
Saurav Kumar
May 24, 2020
Patna: Bihar's public healthcare service, which often grabs headlines for the lacunae of resources at its hospitals and health centres, can now add another notch to its lengthy belt of shame. With the coronavirus pandemic underway, communalism has allegedly cost a pregnant woman the life of her first child.
GulshanKhatoon, 22, who hails from Kazipur village of Simri block in west-central Bihar's Buxar district, allegedly lost her baby due to denial of health services, first at the nearest primary health centre (PHC) in Simri, and again at the Sadar Hospital in Buxar, the main hospital of Buxar district.
Khatoon felt labour pains begin in the wee hours of April 29, 2020, and was rushed to the Simri PHC by her mother and aunt. On admission, she was attended to by the auxiliary nurse midwife (ANM), who commenced primary treatment. However, Khatoon alleges that, on learning that she was Muslim, the ANM stopped treatment and subjected her to abuse and prejudice. Khatoon also alleges that the ANM compelled her to leave the hospital.
"When my labour pains began, my mother and aunt rushed me to Simri PHC in an auto. It was 3 am when we reached and I was attended to by the ANM. But the moment the ANM learned my name, she yelled at and abused us, saying 'I won't treat a Muslim as you can spread corona infection', and ordered us to leave for Sadar hospital. She compelled me to leave the bed. Despite our requests, she stubbornly refused," a grief-stricken Khatoon alleged, while speaking to The Wire over the phone. With no ambulance service available, she had to continue to the larger, government-run Sadar Hospital in Buxar in the same auto.
Shockingly, Khatoon alleges she was again refused treatment at BuxarSadar Hospital, though more subtly than at the Simri PHC. Khatoon says she was left isolated and untreated in a separate ward for hours. The only 'treatment' she received was the suggestion of an ultrasonography test. Later, a nurse told her that the ultrasonography facility was not available at the Sadar hospital and suggested she get it done at a private hospital.
Khatoon by the time was overcome with labour pains and the three women had to run from pillar to post in search of treatment. They travelled out of Buxar, but found that all clinics and hospitals were closed. Only after asking locals were they able to find that the private Aditya Emergency Hospital in Kerat, 30 km away from Buxar town, was open. There, Khatoon delivered a stillborn baby.
Sources at the hospital alleged to The Wire that, while the baby could have been stillborn for any number of reasons, the mother being denied immediate treatment, being forced to rush from place to place while undergoing labour pains, and the exhaustion and mental stress she suffered, certainly did not help. Gulshan being a primigravida, i.e. a woman who is pregnant for the first time, should have been treated at the earliest opportunity after intense labour pains began, but this did not happen. This could be a reason for the death of the foetus in the womb itself, a doctor at the hospital alleged to The Wire.
Khatoon's family had to cough up Rs 2,000 for the auto and Rs 10,000 at the private hospital, a huge burden for the women who had no immediate savings. Both Khatoon's husband and father are migrant workers stranded in Hyderabad, left without work due to the total nationwide lockdown.
"This devastation hit us at a time when my husband and father are stranded in Hyderabad. They are migrant labourers engaged in stone-crushing work. My hope and happiness turned into horror and sorrow. Hate for Muslim identity was prioritised over treatment of the needy," said a sobbing Khatoon.
Declining treatment to Khatoon allegedly on the basis of her Muslim identity is a complete violation of the rules of the National Human Rights Commission (NHRC). Any prejudice against Muslim patients violates their rights adopted by the health ministry in March, 2019. As per the eighth right in the Charter of Patients' Rights for adoption by NHRC, a patient cannot be denied treatment on the basis of their religion.
Mishandling cases of pregnant women has become a norm in Buxar. On April 26, a pregnant Neelam Devi reportedly died after having to rush from a government health centre to another hospital. It has been alleged that Devi was first denied treatment because she had come from NayaBhojpur village, reportedly a COVID-19 hotspot.
On April 23, ChandiniKhatoon, also of Kazipur village, was also allegedly denied a check-up and treatment by ANMs and doctors at Simri PHC, The Wire has learned. A couple of months ago, Sanjay Yadav and Pooja Kumar of PuranaBhojpur village reportedly lost their baby at the sub-divisional hospital in Dumraon, Buxar, allegedly due to doctor's negligence and oxygen unavailability. The 60-bed hospital allegedly runs with just a few medical staff on hand at any given time.
Buxar district, despite being among the major hotspots of COVID-19, has provided faulty health services at its PHCs, sub-division level hospitals and main district hospital. In the midst of a health emergency like the coronavirus pandemic, the Dumraon sub-divisional hospital was found closed for eight days from April 22 to 29, during the complete nationwide lockdown.
"There is a sinister design against minorities and backward castes at government hospitals and health centres. GulshanKhatoon's case is an example of identity-based prejudice. Such derogatory incidents regularly occur. The patient's identity (Muslim, Dalit, Mahadalit) is the reason behind discrimination in health service delivery. It is a matter of shame and grave concern. The state government must take note and also stern action against this," alleged Dr Shakeel-ur-Rahman, convener of the Bihar Chapter of the Jan SwasthyaAbhiyan network, to The Wire.
Dr Shakeel-ur-Rahman added that the Buxar Civil Surgeon, after being informed about GulshanKhatoon's case, constituted a team to investigate the matter. The Wire tried to contact both the Buxar Civil Surgeon and Aman Samir, the Buxar District Magistrate, but have received no response from either at the time of publishing.
Apart from the state government and district administration, such poor facilities and denial of treatment should also annoy the BharatiyaJanata Party member of parliament for Buxar, Ashwini Kumar Choubey, who also happens to be the Union Minister of State for Health and Family Welfare. The ground reality in his home district stands contrary to Choubey's announcement in August last year, that doctors will soon be available to the common people at their doorstep under the 'Chikitsa, ChikitsakAapkeDwar' scheme. Doctors, however, still remain far from the common man's reach.
According to the National Family Health Survey for 2015-16, poor socio-economic groups prefer public hospitals for institutional deliveries over private ones, because they can't afford private health care. But delivery rooms in government hospitals are plagued by staff absenteeism and dearth of essentials such as oxytocin – a natural hormone administered to mothers right after childbirth to stop bleeding – and medical equipment including surgical gloves.
Amidst the COVID-19 pandemic, pregnant women of marginalised communities in Buxar are facing disrespect, abuse and denial of treatment due to their identity. This reflects even more poorly on Bihar's already woeful condition of public health services.
Saurav Kumar is an independent journalist.
https://thewire.in/communalism/bihar-pregnant-woman-government-hospitals-treatment
--------
India, Pakistan urged to release fishermen and women prisoners on Eid
May 23 2020
India and Pakistan should release arrested fishermen and women prisoners due to the holy month of Ramdan and festival of Eid, said Jatin Desai, national committee member of Pakistan-India Peoples' Forum for Peace and Democracy (PIPFPD).
According to the PIPFPD press release, Desai has appealed to the Prime Minister Imran Khan and India's Minister for External Affairs S Jaishankar to release the prisoners as a goodwill gesture.
Apart from holy month of Ramdan, he urged both countries to also consider the increasing novel coronavirus, which is infecting prisoners as well.
The family members of arrested fishermen and others are worried about their near and dear ones languishing in prisons located inside India and Pakistan, the statement said.
There are 207 Indian fishermen and few women prisoners in Pakistan's prisons and similarly, 99 Pakistani fishermen and few women prisoners are in Indian jails.
The charges against fishermen are of 'inadvertently' crossing the territorial border and entering into the other country.
https://www.geo.tv/latest/289427-committee-appeals-india-and-pakistan-for-release-of-fishermen-and-women-prisoners-on-eid
--------
Sabah PKR Women's Chief Won't Appeal Her Suspension
May 24, 2020
KOTA KINABALU: Former Sabah PKR women's chiefRahimah Majid said she was not appealing her suspension from the party.
She said there was no case or charge for her to answer.
Rahimah said similar suspension and expulsion of several hundred other PKR leaders and members only revealed a witch-hunt against those loyal to the party.
She declared that, after much deep thought, she and many other PKR leaders and members had no alternative but to leave PKR.
"Joining me in leaving the party are a majority of the Kudat PKR divisonal committee members and nine divisional and state women wing's committee members."
In a press statement today, she blamed PKR president Anwar Ibrahim's desperation in becoming prime minister for causing the collapse of the PakatanHarapan (PH) federal government.
Rahimah said coalition members had given their support to Dr Mahathir Mohamad to remain as the 7th PM on Feb 25 morning, but Anwar led PH to change their decision on Feb 26 night to withdraw all support for Mahathir.
Anwar instead backed himself to be next PM in the interview with PH MPs with the Yang di-PertuanAgong Sultan Abdullah Sultan Ahmad Shah, on Feb 27, she said.
"This was a grave strategic error and pure stupidity as PH then, without PPBM, had only 92 MPs, short of the simple majority of 112 and insufficient for the Agong to exercise his constitutional discretion to appoint Anwar as PM.
"PH even had the audacity to charter an open-deck bus to ferry its MPs to the istana and were in a celebratory mood despite knowing full well that they did not have the required 112-vote simple majority," she said.
"If Anwar had acted correctly and strategically, instead of being blinded by sheer greed and lust to be the PM, and had their 92 MPs supported Tun (Mahathir) before the Agong on Feb 27 at the istana, the King would have had no other alternative but to re-appoint Tun as PM," she said.
"Instead, Anwar and PH only realised their folly on the night of Feb 27 and reverted their stand on Feb 28 after meeting Tun (Mahathir) again to bring hm back into the PH fold.
"Alas, it was too late as the Agong had by then appointed Tan Sri MuhyiddinYassin as the eighth PM."
She said the King had acted properly in exercising his discretion in the matter of deciding who had majority support in the Dewan Rakyat.
Rahimah said Anwar had no cogent views for the betterment of Malaysia, especially when the country was facing a global Covid-19 pandemic and worldwide economic downturn.
https://www.freemalaysiatoday.com/category/nation/2020/05/24/sabah-pkr-womens-chief-wont-appeal-her-suspension/
--------
URL: https://www.newageislam.com/islam-women-feminism/every-year-i-keep-roza/d/121936
New Age Islam, Islam Online, Islamic Website, African Muslim News, Arab World News, South Asia News, Indian Muslim News, World Muslim News, Women in Islam, Islamic Feminism, Arab Women, Women In Arab, Islamophobia in America, Muslim Women in West, Islam Women and Feminism