New Age Islam News Bureau
4 Aug 2012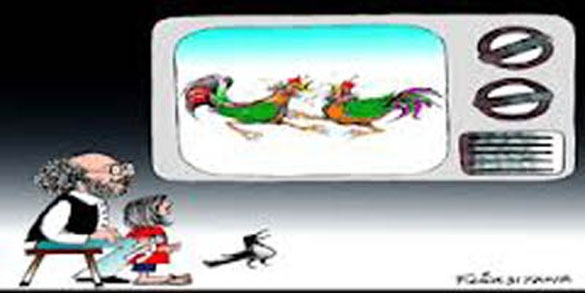 • Judo Match between A Young Saudi and Her Opponent Great Message' For Muslim Women or Sham
• Ramadhan, Children and Persistent Violence in Indonesia
• Three Arab Revolutions: Will Democracy Root, Will Women Thrive?
• Afghan Sprinter Shows What Possible Is For Muslim Women
• No More Women Should Suffer Shafilea Ahmed's Tragic Fate
• First Saudi Woman to Help People Regain Their Lost Confidence through Artificial Eyes
• Friday's Ramadan Meal to Celebrate Friendship in Different Faiths
• Bahrain disperses protesters, arrests activist's daughter
• No female doctor in Taif hospital's gynaecology dept
• Bangladesh: Baby Girl 'Murdered'
• Injustices To Women In Pakistan
Compiled by New Age Islam News Bureau
Photo: Wearing Of 'Teddy' Dress Banned In Karachi
URL: https://www.newageislam.com/islam,-women-and-feminism/new-age-islam-news-bureau/wearing-of-'teddy'-dress-banned-in-karachi/d/8156
--------
Wearing Of 'Teddy' Dress Banned In Karachi
August 3, 2012
THE Director of Education, Karachi, Dr Arif Shah Gilani, has disallowed wearing of tight-fitting dresses by students, both boys and girls, in the city with immediate effect.
The step is understood to have been taken in view of growing "teddyism" in Karachi and a large number of complaints that those wearing tight-fitting dress were mostly students.
The Director of Education has instructed all the heads of Government and non-Government Colleges and Schools in Karachi that in future a student's dress should be such as was becoming of a Muslim boy or girl and should reflect Pakistani culture.
Dr Gilani, in his circular on Wednesday, said: "Dress reflects character. It shows the culture and traditions of a nation and its individuality. Pakistan was founded with the express purpose of enabling Muslims to lead Islamic way of life."
"Keeping these facts in view," the Director added, "it is desired that our students, both boys and girls, should follow the ideology for which Pakistan was created and reflect it in dress also. As such, no tight-fitting dress should be allowed to be worn by students, both boys and girls."
This is stated to be [the] first step towards curbing growing "teddyism" in Karachi, which has the largest number of "teddies" as compared with other cities of Pakistan.
While disallowing tight-fitting dresses in educational institutions, the Director has instructed the inspecting staff to see that none of the colleges or schools violated the directive.
http://dawn.com/2012/08/03/wearing-of-teddy-dress-banned/
--------
Judo Match between A Young Saudi and Her Opponent Great Message' For Muslim Women or Sham
Aug 04, 2012
By JIM LITKE
LONDON (AP) - The judo match between a young Saudi and her Puerto Rican opponent was not, as the International Olympic Committee shamelessly called it afterward, "a great message to women." It was a sham.
It was no more competitive, in its own way, than the badminton matches that got eight athletes from four countries tossed from these games at midweek. As far as breaking barriers, it would have been like Jackie Robinson stepping up to the plate in a major league baseball game for the first time - and then laying down in the batter's box.
There's no reason to blame Wojdan Ali Seraj Abdulrahim Shahrkhani, one of only two women on the Saudi Arabian team. She walked into the arena blinking at the bright lights and never had a chance. She spent nearly all of the 82 seconds of her match against Melissa Mojica circling the mat, looking for a soft spot to land. Small wonder.
Shahrkhani had never fought in an organized event anywhere, at any level. The sum of her experience was comprised of two years' training in a small room in her family's house in Mecca, coached by her father, a judo referee.
Her match was not the only farce Friday involving women competing on teams from the Gulf states for the first time. Not long after Shahrkhani was dropped, Qatari runner Noor Hussain al-Malki broke slowly from Lane 3 and pulled up after just 15 meters of the 100-meter heat, grabbing her right leg. She left the arena in a wheelchair.
"Did we expect them to win gold medals?" IOC spokesman Mark Adams asked afterward without waiting for an answer. "Probably not. But they're here, they're competing and I think we should be very happy."
Easy for him to say, since Shahrkhani and al-Malki were the dupes in all of this, pawns sent here thanks to a compromise between the IOC, officials from each country and the respective sports federations that waived their minimum competitive standards. Put another way, the women were here to provide cover so Saudi Arabia, Qatar and Brunei - the third Islamic state to include women on its team for the first time - could participate without further riling up human-rights activists, and so IOC boss Jacques Rogge could include this line in his speech at the opening ceremony:
"For the first time in Olympic history all the participating teams will have female athletes. This is a major boost for gender equality."
The first sentence is true only in the most literal sense, the second only in Qatar, where officials hope to expand their growing international sports portfolio and have been providing girls and women increasing access to facilities and resources in schools and academies. In Saudi Arabia, not so much.
For all the cheering inside the ExCel Center, no news reports or highlights of Shahrkhani's match appeared back home. There were fears even before the competition that hard-liners in the ultraconservative kingdom, where women need a male relative's permission to work, travel abroad and even check into a hospital, likely will try to make an example of Shahrkhani and her family.
Some women who compete in underground sports leagues worry that instead of fostering more opportunities, the public display by a female athlete - even though Shahrkhani received an exemption to compete in a modified hijab - will result instead in a crackdown. What comes next is anybody's guess.
Still, when officials in Saudi Arabia announced Shahrkhani's addition to the team, they couldn't even be bothered to spell her name correctly. Her age was listed as 16 by games organizers, as 19 on the Saudi Olympic website and as 17 by her father. What she said afterward, whispering in Arabic as her brother sat alongside, sounded only slightly more credible.
"Unfortunately, we did not win a medal, but in the future we will and I will be a star for women's participation," Shahrkhani said.
Maybe.
But at the moment, girls in Saudi Arabia can't attend physical education classes because there aren't any. Women can't jog in public or go to a gym. The few privileged universities whose women compete in sports do so only at private venues and makeshift stadiums. None of it is likely to change anytime soon, either, as long as the old-boy network that runs the kingdom can get away with parodies like this.
___
Jim Litke is a national sports columnist for The Associated Press. Write to him at jlitke(at)ap.org and follow him at Twitter.com/JimLitke.
Copyright 2012 The Associated Press. All rights reserved. This material may not be published, broadcast, rewritten or redistributed.
http://www.wkrn.com/story/19191715/column-great-message-for-muslim-women-or-sham
--------
Ramadhan, Children and Persistent Violence in Indonesia
Khairil Azhar
August 03 2012
Nearing dusk and carrying an infant on her back, a six- or seven-year-old girl walked toward a traffic-light intersection on a street in Eastern Jakarta. Both of them seemed accustomed to inhaling the polluted air and ignoring their surroundings.
With the perhaps seven-kilogram infant on her back, the girl had to walk several kilometres backward and forward along interconnected streets. She only enjoyed brief moments of sitting when there was no opportunity to beg from jammed cars or passersby.
Not far away from her begging spot, a woman — possibly her mother — supervised her activity. She had more of an angry looking face than a loving one. A fierce glance was enough to make the girl get to her feet again although she was already trembling.
If we try to adopt a "sense of caring", we may be able to appreciate the woman's necessity of ascertaining if both the children are able to beg day in and day out. Having a cold, a cough or scabies is commonplace among these children. If we look carefully, we can see swellings or wounds on the bodies of street children who beg.
The use of violence to force children to beg is a preferred choice. We can hear the women shout at their children. If we keep watching for longer, we will also catch sight of the women using sticks, pinches and slaps against the children, or clutching their hair.
During Ramadhan, we see many of these child beggars wearing Islamic symbols, such as veils, and uttering Islamic phrases. However, in certain places, we can see them eating or drinking or even smoking.
In contrast, at almost every intersection in Jakarta, on both sides of the flyovers or crossing bridges, we can see banners in different colours telling us what we should do during Ramadhan. Besides urging us to perform good deeds, there are also ads telling us what to eat, drink or wear and where we can purchase these items.
Our political leaders, despite some of them being under investigation or standing trial for corruption, have often spent millions of rupiah on these Ramadhan banners. In fact, if we read newspapers or watch the news on television, for instance, relatively few of them talk about the suffering and violence that exists on the streets. Their smiling faces look nice on the banners but their intention is aimed more at forthcoming local or national elections or political events.
We can also see the blue banners with President Susilo Bambang Yudhoyono telling us to practice our Ramadhan rituals. Seemingly prepared by members of his political party, with or without the party's symbols, the banners show no appreciation of the plight of street children or, quite frankly, any degree at all of social responsibility.
On the other hand, the start of this year's Ramadhan coincided with the uncelebrated National Children's Day, which fell on July 23. We know from the media that the President was very busy and the commemoration had to be postponed until an uncertain time.
Regarding the postponement and in evaluating what the state is for the children, Seto Mulyadi from the National Commission for Child Protection (Komnas Anak) confirmed that the ruling government has paid very little attention to the providence of Indonesia's children.
In conjunction with this fact, since the beginning of the reform era we can see that children's affairs have been regarded as less important than private palatial events, such as the marriage of the President's son, which cost a fortune.
Moreover, the misfortune of disadvantaged children is regarded more as a political opportunity.
Especially on special days, such as Ramadhan, charity shows appear to be a must.
Political leaders and high-ranking officials perform gimmicky play-acting to show their "generosity".
Last week in Gowa, Sulawesi, we were reminded of another form of violent exploitation of children. Dozens of orphans had to be hospitalized because of eating food and drink containing poisonous chemicals, which were served at a mosque during a breaking the fast event.
Apart from carelessness or other excuses, orphanages, children's houses and other social houses have for a long time been treated as economic institutions.
The big idea is that the exploitation of other people's poverty is a very effective way of making money. In this satanic circle, we find three components: The disadvantaged, the management in the houses and the donors.
For many (not to say most) donors, for example, prayers, fame or political advantages are expected in return for what they have spent on the houses. Sincerity has become a problem of verbal expression instead of a matter between a servant and his God.
How can we say "sincerely" when we always tell others about our endowments or include mention of them on our curriculum vitae?
As to the house managements, how can we be sure that they are managing the poorhouses sincerely; perhaps they're thinking more about buying a new car or a larger house rather than providing a better education or more nutritious meals for the children? We can see on the street banners that these charitable institutions emphasize that we should give them more money in exchange for heavenly promises instead of detailing their achievements in caring for the children appropriately?
Perhaps, this Ramadhan could be an opportunity to remind ourselves of the plight of disadvantaged children in the hope that we may find our own ways to help them. Amen.
The writer is a researcher at the Paramadina Foundation and Ciputat School for a Democratic Islam.
http://www.thejakartapost.com/news/2012/08/03/ramadhan-children-and-persistent-violence.html
--------
Three Arab Revolutions: Will Democracy Root, Will Women Thrive?
08/03/2012
Tunisia, Libya and Egypt: Three robust Arab revolutions erupted in three countries with common Mediterranean histories, geographies and culture. In the aftermath of three dictators --- Ben Ali of Tunisia, Muammar Gaddafi of Libya and Hussein Mubarak of Egypt -- these countries now have a shot at democracy. However, it will be complicated by a triptych -- women's place and power, faith politics and economics.
One thing is crystal clear: Women are central to the discourse on how democracy develops in the Middle East and North Africa region post revolution. The opportunities afforded to women will shape the political and socio-economic contours in their countries.
Who steps up to create and fund civil society institutions, and champion women's strategic engagement and leadership? Will Arab women participate in shaping the new societies with their male brethren? Who will erase road blocks and pave the highways of opportunity for women to access education, embark on new careers and enter the work force in their communities?
Many questions, fewer answers -- while we wait to see if and how democracy takes root in a fluctuating Arab world.
What the polls highlight:
The Gallup report "After the Arab Uprisings: Women on Rights, Religion, and Rebuilding" found:
Men's support for women's equal legal status and employment options was linked to their own occupational and life satisfaction... and not based on religious attitudes.
Both genders rate their lives as being worse post-revolution, but women are more likely to rate their lives as better overall in 2011.
The majority of Arab men -- almost as many as women -- agreed that women should be guaranteed the same legal rights as men.
Voices from the region:
Farida Lebidi -- Islamist and a lawyer in Tunis. Lebidi is a member of the Ennahda party elected to the newly constituted assembly. Twenty years ago, Lebidi was a law student, thwarted from taking her exams and taken prisoner for her political activism. Today, Lebidi leads the team, drafting "rights and liberties" in the new constitution. Lebidi, an Islamist, believes that adultery should be a capital offense.
Alaa Murabit -- Libyan activist and founder of the Voice of Libyan Women (VLW) "remembers how, under Gaddafi, 'men felt they could harass and marginalize women with no consequences.'" Today, women's groups trying to acquire more rights for themselves are often thwarted by conservative traditions.
Zahra Langhi -- Libyan Women's Platform for Peace: "We have a patriarchal culture." "It's not a matter of just changing legislation; we need a cultural and educational revolution."
The women's rights landscape is further complicated by women who criticize activists as being anti-Islamic and secular -- even as they pursue emancipation. Yet, there is hope in the fact that 625 women contested in the Libyan election on July 7. Of the 2.7 million people registered to vote, 45 percent are female.
Mona Eltawahy -- An Egyptian writer and journalist, who resides in New York, could not stand to watch the heartbreaking events of the revolution unfurling at Tahrir Square. So she landed herself in the midst of the revolution in Cairo -- only to have the riot police beat her, break her right hand and left arm -- and subsequently release her. Mona Eltawahy, sometimes controversial, made waves when she wrote the article "Why Do They Hate Us?" in Foreign Policy, highlighting regressive attitudes towards Arab women.
"I'm a feminist... I never imagined they would beat a woman this bad," said Ms. Eltahawy. "But it wasn't me they were beating up, it was Tahrir. Our bodies now are stages or substitutes for Tahrir, and they extract this revenge on our bodies for what we did, for the walls we broke down."
Eltahawy is now focused on the constitution: "Women's rights, freedom of expression and freedom of religion, can and must be protected." She is concerned with all the jostling around by Islamist purists wanting to include Shariah law in the constitution and determine which other faiths should be recognized by the new constitution.
My friend Iman Bibars, Vice President of Ashoka in Egypt and a long time feminist and activist who was in the thick of the Tahrir square revolution says: "I am worried and not happy with the disrespect that was shown initially to the decisions of the constitutional court. I am also alarmed that, to date, we have no economic plan while the economic situation is deteriorating." And finally, she says, "We don't have a strong or unified or mature secular voice to balance the Muslim Brotherhood and other Islamic voices."
These five brave Arab women -- like so many other women -- were fully engaged in the Arab revolutions. They put their bodies on the line and now they are engaged in the constitutional battle for equalizing the playing field for women and men. They are striving for an egalitarian civil society where rights, freedom, education and empowerment is the birth right of every man and woman.
Is democracy and women's effective participation in Egypt and other Arab countries a fantasy? No. Can this become a reality? Yes. Will there be road bumps along the way? Yes as well.
Given my own experience with women's rights in India, I can attest to the fact that the best laws on the books, but without implementation, have minimum impact. My hope is that the Arab revolutionaries can create a new impact-driven constitutional imprint to create a democracy, advancing civil society and the economic empowerment of women.
I cast my vote for a new world vision for Arab men and women -- who were brave to put their bodies, minds and souls on the front lines. I hope that their courageous efforts will result in a new and egalitarian world -- which values faith but also respects other religions. Inclusion of women at all levels of the social and economic spectrum is a prerequisite for progress. Women helped make the first wave of the revolutions -- only their full engagement will yield the fruits that both men and women sought in the streets.
Khadijah's Daughters is Shahnaz Chinoy Taplin's blog focused on Muslim women -- their issues, challenges and opportunities. Shahnaz is Chair, Invest in Muslim Women.
http://www.huffingtonpost.com/shahnaz-taplinchinoy/three-arab-revolutions-an_b_1726543.html
--------
Afghan sprinter Tahmina Kohistani shows what's possible for Muslim women
By Mike Wise
August 4, 2012
LONDON — The petite woman in the Islamic headscarf nestled into the starting blocks, all 5-foot-3, 115 toned pounds of Tahmina Kohistani's frame. She looked straight toward the finish line in the 100-meter preliminary heat on the first day of track and field at Olympic Stadium.
Such a short distance, she thought. Just 100 more meters and it would all go away. The abuse: the men watching her train in Kabul, heckling her to go home, "to get behind the man;" the taxi driver who kicked her out of his cab when he found out she was training for the Olympics.
One more sprint of less than 15 seconds, this time in front of 60,000 people who boomed with applause as her name was called over the stadium's loudspeaker, and Kohistani would complete the longest of journeys for the shortest of races.
"How is this possible?" someone had asked the only woman to represent Afghanistan in London.
Full report at:
http://www.washingtonpost.com/sports/afghan-sprinter-tahima-kohistani-shows-whats-
--------
No More Women Should Suffer Shafilea Ahmed's Tragic Fate
Sara Khan
3 August 2012
An inquiry must be held to understand the failures in Shafilea's case, and to ensure other such cries for help are heard
Shafilea Ahmed's unhappy life was brought to a violent and premature end at the hands of her mother and father. It is an extreme and tragic case, but in many ways she was just one of many girls who struggle to reconcile their British identity to the cultural values of their parents. Trapped within their homes, hidden from the rest of society and coerced into silence, we need to ask why so little has been done to help these women.
The Crown Prosecution Service began keeping statistics on "honour"-based violence in April 2010 and prosecuted 234 cases the following year, over half of which were successful. Despite this, there is a significant gap between the number of prosecutions and reported cases. Last year, figures from 39 police forces reported 2,823 cases. But there are no exact figures, and the nature of these crimes makes it difficult for vulnerable girls and women to report their family members to the authorities. So how do we measure the number of women who may not endure violence but who suffer a life sentence of culture-based discrimination and human rights violations?
Over the past two decades I have heard countless stories from women who were ostracised by their communities and let down by the agencies who should have helped them. One young woman, Laila, had been emotionally blackmailed into a marriage at the age of 18. Forced to live with her in-laws in a house with seven others, she spent her days not at college as she had wanted, but cooking and cleaning for her in-laws. They didn't even allow her access to the toilet and she was forced to use a jug in her bedroom even during labour. "I was treated like a slave to the rest of the family," she told me. When she begged midwives and health visitors for help they weren't interested. When she approached social services, "they couldn't care less".
Full report at:
http://www.guardian.co.uk/commentisfree/2012/aug/03/shafilea-ahmed-death-tragedy-women-fate
--------
First Saudi Woman to Help People Regain Their Lost Confidence through Artificial Eyes
3 August 2012
Artificial eye specialist Alaa Bahri is the first Saudi woman in the field of handmade artificial eyes. In Jeddah, she owns the first specialist clinic in the Kingdom that makes and fits artificial eyes for those who lost an eye in an accident or as a result of a tumour.
Bahri learned the skill in Spain within three years. She then moved to Huston, USA, where she trained for about a year, before she returned home and trained for six months at King Khaled Eye Specialist Hospital.
"I make artificial eyes to help those who need to regain their confidence in their looks." An artificial eye is made of acrylic plastic, a high-quality type of plastic that is moulded (into different sizes and shapes), painted, and polished. It is break-resistant, she said.
An artificial eye is manufactured for a patient after taking measurements and making a pattern for the moulding of the prosthetic eye. Bahri recommends that an artificial eye be replaced every three years, and in some cases less than that. She also advises to have it cleaned and polished by a specialist every six months.
Full report at:
http://www.arabnews.com/helping-people-regain-their-lost-confidence
--------
Friday's Ramadan Meal to Celebrate Friendship in Different Faiths
August 02, 2012
By LUCIAN McCARTY
ROTTERDAM JUNCTION — For Muslims, Ramadan is a time of reflection, empathy and, of course, fasting. At the same time, the evening Iftar, the traditional breaking of the fast, is a time of camaraderie.
Friday, members of the Ahmadiyya Muslim Community Women's Auxiliary in Rotterdam Junction are hoping to extend that camaraderie to female members of other religions through an interfaith Iftar feast following a day of fasting.
"We're trying to invite women in various walks of life and in different faiths," said Tahira Khan, one of the organizers of Sharaing Ramadan and Fasting, the second annual interfaith Iftar dinner held at Ahmadiyya Muslim Mosque.
"Fasting and feasting is part of all three traditions: Christianity, Judaism and Islam," said the Rev. Eleanor Stanton from the Presbyterian-New England Congregational Church on Circular Street. She is planning to fast for the day in solidarity with the mosque's message of peace and collaboration.
Full report at:
http://saratogian.com/articles/2012/08/02/news/doc501b23ce558bb357532348.txt?
--------
Bahrain disperses protesters, arrests activist's daughter
04 AUGUST 2012
ABU DHABI: The daughter of a prominent Bahraini opposition activist and 40 other people were arrested early on Friday, hours after security forces used tear gas and birdshot to disperse hundreds of protesters demanding political reforms, activists said.
At least 45 people were injured in the security forces' operation to break up the three separate protests across the Gulf Arab island kingdom late on Thursday, they said.
Bahrain crushed an uprising led by majority Shi'ite Muslims last year, after successful popular revolts in Tunisia and Egypt, but protest marches and rallies continue, leading at times to clashes between police and Shi'ite youths. Bahraini Shi'ites say they have long been marginalised in political and economic life, which the government denies. Bahrain's Sunni rulers have rejected the main opposition demand - an elected parliament with full powers to pass laws and form governments.
The head of the Bahrain Youth Society for Human Rights, Mohammed al-Maskati, said activist Zainab al-Khawaja was arrested early on Friday when she tried to hold a solitary protest sit-in at al-Badei street close to the capital Manama.
http://www.dailytimes.com.pk/default.asp?page=2012\08\04\story_4-8-2012_pg4_7
--------
No female doctor in Taif hospital's gynaecology dept
TAIF: EID AL-OTAIBI
3 August 2012
The people north of Taif are complaining that they must drive for miles in order to get to neighbouring hospitals for their follow-up appointments related to women's health issues, especially those regarding pregnancy, due to the shortage of female doctors in the department of obstetrics and gynaecology in Thulm hospital.
Thulm hospital spokesman Badr Ateiyah Alkharasi said the hospital needs to make available a specialist female doctor in the department, as many fathers and husbands won't let the current male doctor examine their pregnant women. He added that while visiting the director of medical affairs in Thulm hospital, he tried to explain how difficult this was for people and how many families have sent written letters asking to ensure the presence of a female specialist there.
Alkharasi pointed out that the director of medical affairs, Abdulrahman Karkaman, had received these letters and promised these people to wait for a change, but until now they haven't seen any.
Full report at:
http://www.arabnews.com/no-female-doctor-hospital%E2%80%99s-gynecology-dept
--------
Bangladesh: Baby Girl 'Murdered'
August 3, 2012
The unidentified three-year-old girl, who was found dead on Thursday at a house in the capital's Jatrabari area, was tortured to death, morgue sources said yesterday.
Police handed over the body to Sir Salimullah Medical College Hospital (SMCH) morgue on Thursday evening where some bruises were found behind the head of the body, the sources said.
Police said the body might be carried from somewhere else outside the capital and was dumped in the veranda of the house.
http://www.thedailystar.net/newDesign/news-details.php?nid=244809
--------
Injustices To Women In Pakistan
August 3, 2012
SOME 2,236 cases of women being kidnapped were reported in Pakistan during 2010, while the figure came down to 2,089 the following year according to an Aurat Foundation report. In order to safeguard women's rights, two pieces of legislation were passed … but no serious reduction has been witnessed in crimes against them. …
Discrimination against women is not a new phenomenon in Pakistan, said to be an Islamic state. … The government claims that the literacy rate has gone up considerably, but what sort of education is it that it promotes conservative attitudes?
When Pakistan came into being girls could be seen riding bicycles in the city but now that is unimaginable. … There has been no decrease in karo kari despite the promulgation of a law against it. Recently, a woman was stoned to death in Dera Ghazi Khan. … Everyone speaks about the status and rights women enjoy in an Islamic state but no one can say where they are.
Full report at:
http://dawn.com/2012/08/04/injustices-to-women/
--------
URL: https://www.newageislam.com/islam,-women-and-feminism/new-age-islam-news-bureau/wearing-of-'teddy'-dress-banned-in-karachi/d/8156