New Age Islam News Bureau
5 Aug 2018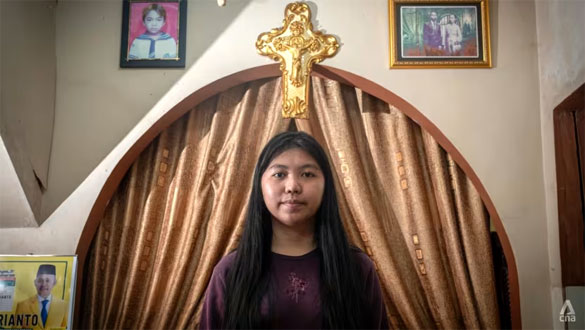 To deny women the choice to wear hijab at their workplace is to deny them their right, a Muslim women's group has said. (Representative Photo)
-----
• Al-Jazirah to Pay for Licenses for Female Customers
• Two Women Appointed To Board of Tawafa Body
• Malala Urges Rebuilding Of Girls' Schools Torched In GB
• Baha'i Women In Iran Dismissed From Jobs, Sentenced To Jail
• Pakistan: Zainab Murder Convict Handed Death Penalty for Rape, Murder of 3 Other Girls
• Yemeni Women Rally for 'Resistance' After Saudi Carnage
• Ohio State Student Looking For Female, Muslim Sports Fans for Research Project
Compiled by New Age Islam News Bureau
URL: https://www.newageislam.com/islam-women-feminism/wafiq-dont-deny-women-right/d/116042
--------
Wafiq: Don't Deny Women the Right to Wear Hijab
5 August 2018
PETALING JAYA: To deny women the choice to wear hijab at their workplace is to deny them their right, a Muslim women's group has said.
"Are we not fighting for women, to end discrimination and empower women to have a right to choose?" Amal Annuar, an exco member of the Women's Alliance For Family Institution and Quality Education (Wafiq), asked in a statement today.
"More and more feminists advocate for women to have the right to choose to wear what they want but why is wearing Hijab not part of that fight? It is obvious that there is a discrepancy in their principles of advocacy and empowerment of women."
Annuar was responding to criticism against Opposition lawmakers from PAS and Umno who urged the Pakatan Harapan (PH) government to introduce a policy on the use of Hijab at their workplace.
The right of women to wear the Hijab should be protected via policy by the government because it is in line with the Federal Constitution, Rantau Panjang MP Siti Zailah Yusof of PAS said recently.
She was backed by Kuala Kangsar MP Datin Mastura Mohd Yazid, Wanita Umno chief Datuk Noraini Ahmad and othr PAS lawmakers.
"Our airline industry should emulate the Hong Kong national airline Cathay Pacific, which decided to end its 70-year-old skirts-only rule for female uniformed staff and allow them to wear trousers," Annuar said.
"In 2014, Cathay Pacific flight attendants requested a redesign of their uniforms, which as they reported, made them feel more susceptible to sexual harassment, due to the short nature of the skirts."
He said Wafiq wants the government and relevant departments to look into this matter. "We live in a country that upholds Islam as the religion of the federation. Hence, any company's policies must respect the Federal Constitution and allow women the freedom and the rights to wear hijab at their workplace," he said.
"If the dress code policy at a company dictates how women should be dressed and impedes their freedom to choose to wear hijab, how can Muslim women be empowered in Malaysia? Is forcing women to wear clothes which encourage men to ogle at them a form of empowerment?"
http://www.thesundaily.my/news/2018/08/05/wafiq-don%E2%80%99t-deny-women-right-wear-hijab
--------
Al-Jazirah to pay for licenses for female customers
August 04, 2018
Al-Jazirah Vehicles Agencies Co., the Ford and Lincoln distributor in Saudi Arabia, has announced an exclusive offer for its female customers: purchase any new Ford model from one of its showrooms and the company will pick up the bill for your new driver's license.
The offer runs until Sept. 30 and will cover up to SR2,520 ($672) in license fees. The offer is open to all female customers who buy a new Ford and can produce a receipt for their driving license fees.
"Ford is committed to delivering the best products and services, and we are in turn committed to helping out female customers in getting the best overall ownership experience in the Kingdom," said Mohammed Al-Kraidees, CEO of Al-Jazirah Vehicles Agencies Co.
"AJVA will pay the cost of obtaining a driver's license, and we hope that this will further facilitate this process and help more women to get behind the wheel of their dream Ford car as soon as possible," he added.
The offer is the latest in a series of initiatives AJVA has made to welcome its female customers into their showrooms. The company last month revealed upgrades to its main showrooms so that customers are greeted in a warm welcoming family-friendly environment and announced the appointment of highly trained female sales consultants, many of whom have years of experience with the Ford brand and products.
"Our goal is to create a relaxing environment that enables a new wave of customers to enjoy the entire experience of buying and owning their dream Ford," said Al-Kraidees.
"There is a lot to consider when buying a new car, and the cost of obtaining a license shouldn't be one of them.
We really want the experience to be as stress-free as possible for our female customers, and we hope that by covering the cost of the license our customers will remember Ford every time they get behind the wheel."
http://www.arabnews.com/node/1351196/corporate-news
--------
Two Women Appointed To Board of Tawafa Body
August 5, 2018
JEDDAH — Minister of Haj and Umrah Mohammed Saleh Benten issued a decision appointing two Saudi women as members of the board of directors of the Tawafa Establishment for South Asian Pilgrims.
Based on the decision, women mutawwifs Nijoud Haidar Jamal Al-Lail and Hanadi Abdul Qadir Ramadani have assumed their positions on the board.
Deputy Minister of Haj and Umrah Abdul Fattah Sulaiman Mashshat said the decision was aimed at encouraging female mutawwifs serving the guests of God. "This was within the Kingdom's Vision 2030, which aims to increase the women's participation in all service sectors," he added.
Chairman of the board Raafat Badr said the two women were not strangers to the profession as they both were descendants of mutawwif families that served the pilgrims for many decades.
He said Ramadani was made in charge of the general affairs while Jamal Al-Lail was assigned the responsibility of the affairs of women volunteers.
As many as 662,051 Haj pilgrims have arrived in the Kingdom from abroad until Thursday since the season started on July 14, the Passport Department said in a report carried by the Saudi Press Agency (SPA) on Saturday.
The agency said the number of pilgrims in the holy cities of Makkah and Madinah was more by 39,714 pilgrims or about 6 percent over their number during the same period last year.
According to the passport authorities, a total of 647,087 pilgrims arrived by air through King Abdulaziz International Airport in Jeddah and Prince Muhammad Bin Abdulaziz International Airport in Madinah.
It said 7,969 pilgrims have arrived in the Kingdom by land and 6,995 by sea.
Meanwhile, Director General of Civil Defense Gen. Sulaiman Al-Amr said about 18,000 personnel consisting of privates and officers will be dealing with all kinds of possible hazards that the pilgrims may face during this year's Haj.
He said the forces are being supported by more than 300 equipment and tools to carry out rescue and fire-fighting operations, among others.
"The Civil Defense has already started its work in Makkah, Madinah and the holy sites and has taken all measures to preserve the safety and well-being of the guests of God," he said.
The local Haj companies have employed 2,500 male security guards and 2,000 women guards to protect the tents of the domestic pilgrims in Mina and Arafat.
Mohammed Saad Al-Qurashi, member of the companies' coordination council, said the men and women guards will protect the pilgrims and guard their properties throughout the day and night.
He said more than 1,000 surveillance cameras will be installed to watch the tents of domestic pilgrims against intruders or thefts.
The Ministry of Haj and Umrah has established six centers in the central area around the Grand Mosque to guide lost pilgrims and transport them to their accommodations in Makkah.
Nasser Bin Wadyan Al-Qurashi, supervisor of the centers, said there is a fleet of cars to transport the old and disabled pilgrims to their places of stay.
He said the centers are distributed all over the central area and work 24 hours a day through shifts of eight hours each.
Qurashi said more than 150 well-trained and highly qualified Saudi young men and women are working at these centers, which have instant electronic interpretation services in many languages to communicate easily with the pilgrims.
He said each pilgrim will be wearing a bracelet containing personal data including name, nationality, age, mutawwif and the place of accommodation.
"The lost pilgrims will not take more than 10 minutes in the center before they are transported to their accommodation," he said.
http://saudigazette.com.sa/article/540490/SAUDI-ARABIA/Two-women-appointed-to-board-of-tawafa-body
--------
Malala Urges Rebuilding Of Girls' Schools Torched In GB
August 05, 2018
Pakistani Nobel Peace Prize laureate Malala Yousafzai has called for the rebuilding of 12 schools which were torched by suspected extremists in Gilgit-Baltistan (GB) in an attack on Friday.
In a tweet on Saturday, Malala, who was shot and wounded by the Pakistani Taliban in 2012 for promoting girls' education, condemned the attack saying, "Extremists have shown what frightens them most, a girl with a book."
No one was wounded in the attacks early Friday as the buildings were closed at the time. According to a spokesperson of GB government, at least 10 suspects have been arrested after raids in the Tanager and Daryal areas of the region.
Imran Khan, who is expected to become the next prime minister after his party won the most seats in last month's elections, also condemned the attack on the schools and vowed to improve security once he takes office.
Human Rights Watch, a New York-based advocacy group, called on Pakistan to take urgent measures to make schools safer and to fairly prosecute those responsible for such attacks.
https://www.pakistantoday.com.pk/2018/08/04/malala-urges-rebuilding-of-girls-schools-torched-in-gb/
--------
Baha'i Women In Iran Dismissed From Jobs, Sentenced To Jail
04 August 2018
Baha'i women in Iran are either sent to jail for several years or dismissed from their jobs for their faith.
Rohieh Nariman, a Baha'i woman from Shiraz was sentenced to a two-and-a-half-year prison term by the Revision Court of Shiraz.
Ms. Nariman was arrested by the IRGC's Intelligence on October 3, 2016, and tried along with her husband by the Revolutionary Court of Shiraz.
She was sentenced to five years' imprisonment. Another year was added to her sentence because she taught her own child and other pre-school Baha'i children at home.
Their case was examined by the Revision Court after appeal, and her sentence was reduced to 2.5 years and her husband, Farzad Delaram, was sentenced to one year in prison.
Their request from the court to serve consecutive terms so that one of them could look after their child, was rejected and they were ordered to serve their sentences, simultaneously.
On July 21, 2018, they were ordered to report to the Bureau for Implementation of Sentences in Shiraz.
In another measure against Baha'i women in Iran, Samira Behin Ayeen, a construction engineer in Shiraz, was dismissed from her job. She and her husband worked in private companies. On the orders and under the pressure of security officials of Shiraz, the executive directors of the said companies expelled the couple along with another Baha'i man.
Baha'i women in Iran are always subject to threats and dismissals from their schools and jobs. Azita Rafizadeh has been imprisoned in Evin Prison because of her faith and because she taught Baha'i students who had been expelled from school.
Ms. Rafizadeh has a 7-year-old son and her husband is imprisoned in Gohardasht Prison.
https://women.ncr-iran.org/iran-women-news/5393-baha-i-women-in-iran-dismissed-from-jobs-sentenced-to-jail
--------
Pakistan: Zainab Murder Convict Handed Death Penalty for Rape, Murder of 3 Other Girls
August 05, 2018
An anti-terrorism court (ATC) on Saturday handed Imran Ali — who is currently incarcerated and on death-row for the rape and murder of six-year-old Zainab Amin — the death penalty on 12 more counts for the rape and murder of three other girls.
Ali, a resident of Kasur, was involved in at least nine incidents of rape-cum-murder of minors, including Zainab, which he had confessed to during her murder investigation.
The verdicts for the cases of all three minor girls were announced today by special administrative judge Sheikh Sajjad Ahmed of the ATC after listening to the final arguments presented by the counsels.
In all three cases, Ali was found guilty under sections 364-A (kidnapping or abducting a person under the age of fourteen), 376 (3) (rape of minor), 302-B (punishment for qatl-i-amd) of the Pakistan Penal Code and section 7(a) (punishment for acts of terrorism) of the Anti-terrorism Act, 1997.
According to the judgements, Ali has been sentenced to death on a total of 12 counts (4 counts for each victim), fined Rs6 million (Rs2m per victim) and ordered to pay Rs3m (Rs1m per victim) as compensation to the victims' families. In case of failure to pay the fine or compensation, he will have to undergo another six months imprisonment.
The first information reports of all three cases were registered in different months of 2017. The ages of the three victims were five, seven and eight.
Zainab's rape and murder earlier this year had sparked outrage and protests across the country after the six-year-old, who went missing on January 4, was found dead in a trash heap in Kasur on January 9.
Her case was the twelfth such incident to occur within a 10 kilometre radius in the city over a 12-month period.
The heinous nature of the crime had seen immediate riots break out in Kasur — in which two people were killed — while #JusticeforZainab became a rallying cry for an end to violence against children.
The Punjab government had declared the arrest of Ali, the prime suspect, on January 23.
On June 12, the Supreme Court rejected Ali's appeal against the death sentence handed to him for the rape and murder of Zainab, noting that the petitioner had admitted committing similar offences with eight other minor victims and "in that backdrop, he did not deserve any sympathy in the matter of his sentences".
Imran had filed the appeal challenging the death sentence handed to him in February, claiming his trial was not fair. He still has the right to seek clemency from President Mamnoon Hussain.
https://www.dawn.com/news/1424934/zainab-murder-convict-handed-death-penalty-for-rape-murder-of-3-other-girls
--------
Yemeni Women Rally for 'Resistance' After Saudi Carnage
Aug 5, 2018
Hundreds of Yemeni women have taken into the streets of the capital, Sana'a, to denounce deadly Saudi-led aerial assaults, the latest of which hit the port city of Hudaydah.
The demonstrators marched in Sana'a's main roads on Saturday while carrying placards and Yemeni national flags.
They also chanted slogans in condemnation of the Saudi war, which has claimed the lives of thousands of Yemenis over the past three years.
Some of the protesters held up rifles to underline the need for resistance against the aggressors.
Saudi Arabia and its allies launched a brutal war, code-named Operation Decisive Storm, against Yemen in March 2015 in an attempt to reinstall former Yemeni President Abd Rabbuh Mansur Hadi, a staunch ally of Riyadh, and crush the popular Houthi Ansarullah movement.
The offensive initially consisted of a bombing campaign, but was later coupled with a naval blockade and the deployment of ground forces into Yemen.
The imposed war, however, has so far failed to achieve its goals, thanks to stiff resistance from Yemeni troops and allied Houthi fighters.
Several Western countries have been supplying Saudi Arabia with advanced weapons and military equipment.
Yemen is now suffering from the worst humanitarian crisis in the world due to the Saudi aggression and siege.
Fatal Hudaydah attack
In its latest war crime in Yemen, Saudi warplanes struck a hospital and a fishing harbor in Hudaydah on Thursday.
A source at Hudaydah's health office told the Middle East Eye news portal that the air raids had killed 60 people and wounded more than 100 others.
The source also noted that medics were struggling to respond to patients' needs in Hudaydah.
"The hospitals suffer from lack of medicines, equipment and doctors because of the war," he said. "I appeal to international organizations to support the health system in Hudaydah, to help people when the Saudis target them, as this is not the first time that airstrikes target people."
Backed by Saudi-led airstrikes, Emirati forces and pro-Hadi militants launched the Hudaydah offensive on June 13 despite international warnings that it would compound the impoverished nation's humanitarian crisis.
Saudi Arabia claims that the Houthis are using Hudaydah for weapons delivery, an allegation rejected by the fighters.
'Yemen's western coast will be aggressors' graveyard'
Separately on Saturday, Houthi spokesman Mohammed Abdulsalam, told Iran's Tasnim news agency that Yemeni fighters were conducting a military operation against the aggressors in the country's western coast using tactics that would eventually force the invaders out of the region.
So far, he said, Yemeni forces have managed to take a total of 60 mercenaries captive.
Abdulsalam further stressed that the operation around Durayhimi would continue and that the neighborhood in Hudaydah as well as other towns on Yemen's western coast would be turned into the aggressors' graveyard.
https://www.presstv.com/Detail/2018/08/05/570225/Yemen-Saudi-Arabia-Sanaa
--------
Ohio State Student Looking For Female, Muslim Sports Fans for Research Project
August 5, 2018
Frances Sutton, a graduate student in the Ohio State University Department of Anthropology, is seeking Muslim women who are sports fans for a study.
Sutton was originally seeking football fans specifically, but after finding it difficult with that narrow of a focus, chose to expand to all sports for her research.
"The project is about the perspective of muslim American women in sports fandom," she said. "I'm doing it mostly through word of mouth at the moment."
She is seeking Muslim women who are over 18 years old for short interviews about their fandoms. Each interview will be conducted in person and is expected to last 45 minutes to an hour.
Interviews will be voluntary and will include questions about experiences in Dearborn and Detroit, experiences with American sports, and experiences as a female, Muslim fan.
Sutton is currently in Hamtramck through the end of August, but will be travelling from Columbus to the region in order finish the project.
"I'm pretty flexible with schedules," Sutton said. "I can work around just about anything and meet someone where they are most comfortable doing the interview."
Anyone willing to be interviewed for the project can reach Sutton at sutton.373@osu.edu.
http://www.pressandguide.com/news/ohio-state-student-looking-for-female-muslim-sports-fans-for/article_b0c1519d-0d85-5356-92a3-2b81452cc332.html
--------
URL: https://www.newageislam.com/islam-women-feminism/wafiq-dont-deny-women-right/d/116042
New Age Islam, Islam Online, Islamic Website, African Muslim News, Arab World News, South Asia News, Indian Muslim News, World Muslim News, Women in Islam, Islamic Feminism, Arab Women, Women In Arab, Islamophobia in America, Muslim Women in West, Islam Women and Feminism