New Age Islam News Bureau
03 November 2022
• Moroccan woman on hunger strike after jailed for 'insulting Islam': family
• Situation of women and girls under Taliban rule
• Arab man arrested for attempting to kidnap Israeli woman
• Turkey's Erdogan may propose vote to 'protect' women's right to wear headscarves
• 'Empress of Daesh': US woman who led all-female Daesh unit sentenced to 20 years
• Saudi Arabia issues 700 new licences for female lawyers
• New batch of 60 prosecutors, including 13 women, appointed in Kuwait
• The Impact OfGlobalisation On Pakistani Women
• 'No darkness is for ever': can an activist in exile persuade the Taliban to allow teaching on TV?
• Not enough female candidates, bemoans women's NGO
• Jordan's Queen Rania highlights differing treatment of refugees in speech at Web Summit in Lisbon
• 'The Kerala Story' teaser is a heart-breaking tale of forced religious conversion of women
• Sacked NUS president ShaimaDallali slams her firing as 'unacceptable'
• Status of women in Qatar, host of World Cup
• Family of Iranian woman shot dead in protest threatened by authorities
• Pope visit a dream come true for woman whose father helped build Bahrain church
• Women Hold Protest for Right to Learn and Work
• Rehab for Egypt's 'Britney' stirs talk on women's rights
Compiled by New Age Islam News Bureau
URL: https://newageislam.com/islam-women-feminism/up-hindu-woman-suicide-muslim/d/128331
--------
UP: Hindu Woman Dies by Suicide Hours After Muslim Boyfriend 'Beaten to Death' by Family
NOV 03, 2022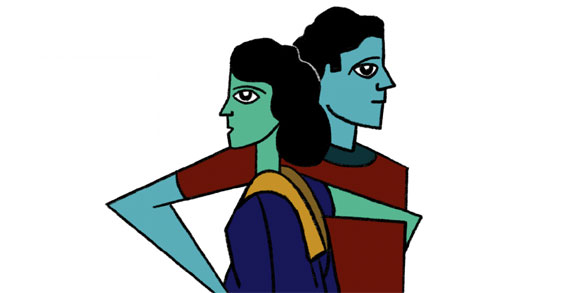 Illustration: Pariplab Chakraborty
------------
New Delhi: A Hindu woman has died by suicide after her Muslim boyfriend succumbed to injuries sustained after the woman's family allegedly beat him up over their disapproval of their relationship in Uttar Pradesh's Saharanpur district, according to police.
The 20-year-old man died in a hospital in Dehradun after the alleged beating. After she received the news of the man's death, the woman (19) died by suicide, reported the Times of India.
The woman's family was reportedly opposed to their inter-faith marriage. Both deceased were BSc students and hailed from the Islampur locality of Rampur Maniharan region in Uttar Pradesh's Saharanpur district.
Superintendent of Police (Dehat) SurajRai told news agency PTI that the man entered the house of a family living in the village around midnight on Tuesday, November 1. The family members accused him of molesting their daughter and beat him up, police said. He was then handed over to the police in an unconscious state, the police official added.
The police first took him to his home from where he was taken to the district hospital before being shifted to another hospital in Dehradun as his condition deteriorated. He died on the morning of Wednesday, November 2, Rai said.
To Times of India, the man's family said he was called to the woman's house.
"The girl's family called my son to their house on Tuesday. They brutally thrashed him and left him outside the house. After someone informed us, we rushed to the spot and saw him lying on the ground. We took him to a hospital, from where he was referred to a higher centre in Dehradun, where he died," said the man's father, who runs a grocery store.
After news of his death reached the village, the woman whose family accused the man of molesting her died by suicide, Rai said. An autopsy report has spelled out that the reason for her death was suicide.
No first information report (FIR) has been filed into any of the deaths. Police said they were yet to receive any complaint from either of the families and promised "appropriate action" once the postmortem report of the deceased man arrived.
According to the TOI report, local businesses shut their stores as soon as the news spread fearing communal unrest given that two religious communities are involved. An additional police force and personnel of the Provincial Armed Constabulary have been deployed in the village in Rampur Maniharan police station limits to prevent any untoward situation, PTI reported.
Senior Superintendent of Police Vipin Tada reached the village and met both families. "Police force has been deployed. The probe is on and action will be taken accordingly," TOI quoted Saharanpur SSP Vipin Tada as saying.
If you know someone – friend or family member – at risk of suicide, please reach out to them. The Suicide Prevention India Foundation maintains a list of telephone numbers they can call to speak in confidence. Icall, a counselling service run by TISS, has maintained a crowdsourced list of therapists across the country. You could also take them to the nearest hospital.
Source:TheWire
https://thewire.in/communalism/uttar-pradesh-inter-faith-love-police
--------
Moroccan woman on hunger strike after jailed for 'insulting Islam': family
02 November, 2022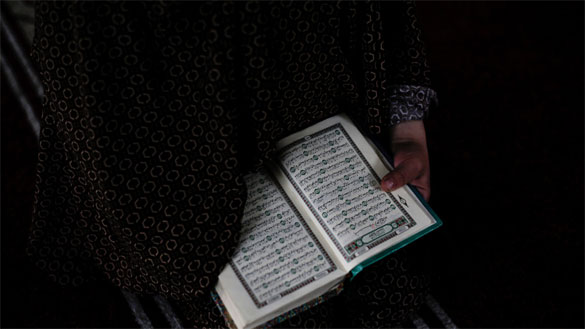 Morocco's penal code allows for prison terms of up to five years for publicly "insulting" Islam [Getty/archive]
---------------
A Moroccan woman sentenced to two years' jail for "insulting Islam" in a Facebook post is almost a fortnight into a hunger strike, her family said Tuesday.
Fatima Karim "started a hunger strike 13 days ago to protest against her heavy sentence," a family member told AFP, requesting anonymity due to security concerns.
"We fear that her health is deteriorating."
Karim, 39, had been detained in July and later found guilty of "attacking the Islamic religion via electronic means," after she posted satirical comments about the Quran on Facebook.
At her trial in the town of OuedZem, she had said her comments were within the bounds of freedom of expression, which is guaranteed by the Moroccan constitution.
But the lower court rejected that and her appeal was dismissed in mid-September.
Karim has issued a public apology to "whoever felt offended" by her comments, saying she had not meant to insult Islam, which is the state religion.
Rights groups say Morocco's penal code, which allows for prison terms of up to five years for publicly "insulting" Islam, is not clear on what constitutes an insult.
A similar case last year led to an Italian-Moroccan woman being jailed for three and a half years over Facebook posts satirising Koranic verses.
She was released on appeal after two months behind bars, following a high-profile campaign by rights defenders.
Source: The New Arab
https://english.alaraby.co.uk/news/moroccan-woman-hunger-strike-after-jailed-insulting-islam-family
--------
Situation of women and girls under Taliban rule
NOV 03, 2022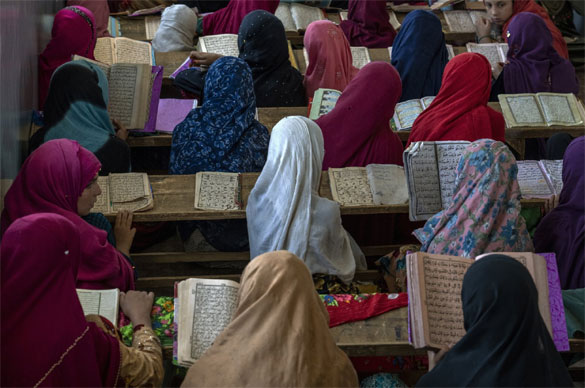 Afghan girls read the Quran in the Noor Mosque outside the city of Kabul, Afghanistan, Aug. 3, 2022. (AP Photo)
-------------
Iwent to the Afghan capital Kabul three weeks ago and stayed for nearly one week, where I met with local civil society professionals, politicians and United Nations officials to conduct interviews and look at the current situation under the Taliban's new regime.
Earlier, I wrote about the interview with Afghanistan's former President Hamid Karzai, Deputy Special Envoy of the U.N. to Afghanistan Mr. RamizAlakbarov, Taliban government's spokesperson Mr. ZabiullahMucahid, Foreign Minister's spokesperson Mr. AbdulkahharBalki and tried to describe the situation in the country in general.
Today, I aim to write about the deteriorating conditions of Afghan women and girls.
Since the Taliban returned to power in the country last year, it is not possible for girls to continue their education after the sixth grade, which means that they are only allowed to go to primary school. Those already attending university can continue their studies in separate classrooms with the boys but soon there will not be any girls on campuses since high school education is no longer permitted. This is the biggest reason the international community does not recognize the Taliban government. So I asked about their plans and future projections concerning this ban.
No new word on the issue
Unfortunately, neither Mr. Mucahid nor Mr. Balki gave a concrete answer to this question. They say that they are discussing the subject and working on a solution. However, is this solution lifting the ban? No, they do not say that.
Mr. Karzai, meanwhile, is sure that they will lift the ban, he is one of the strongest voices for the rights of girls and he says the ban on girls' education is contradictory to the traditions and culture of Afghanistan.
I hope he is right. However, as far as I understood, there are conflicting views among the Taliban regarding this issue. There is a more conservative branch who are strongly opposing girls' education but there is also a more liberal segment as well.
Who will win? We do not know yet but I can say that they got more conservative reflexes than last year. In 2021, when I went after the fall of the old regime, I interviewed Mr. Mucahid and we took pictures together and filmed the interview where we appeared together. But this time he refused to be in the same picture with me since I am a woman and he also refused to be filmed in the same shot.
Interviews with Afghan women
I spoke to women as well. Last year, I interviewed a high-ranking government official on conditions of anonymity since she was scared for her life. We met again and she accepted a second interview, again on the condition of remaining anonymous. She said women like her can still not work, Taliban is not following them like last year but she is still afraid of being caught. She was preparing to escape to Pakistan because she was sure things would get worse for women and girls.
On the other hand, I interviewed a civil society professional, Nadima Noor. The 38-year-old dual Canadian-Afghan national is a woman's rights activist and humanitarian worker speaking for Afghan women. She is a well-known voice in the country, whom the Taliban allows to travel internationally and hold speeches. She is raising money for women and creating an atmosphere to work. Nadima says education is important but they should first feed the people and heal the wounds.
Hence, I must say that I am a little bit puzzled. On the one hand, there is the Taliban restricting women from walking with men on the street if he is not a family member and banning education for girls. On the other hand, there is also a Taliban allowing Nadima to live alone, travel alone and work for women.
I think the Taliban is becoming more pragmatic. They give people more space, bring them advantages and money and restrict the basic human rights of the crowds.
Source:DailySabah
https://www.dailysabah.com/opinion/columns/situation-of-women-and-girls-under-taliban-rule
--------
Arab man arrested for attempting to kidnap Israeli woman
Nov 1, 2022
An Israeli Arab man was arrested Tuesday, after he reportedly attempted to kidnap a young Israeli woman.
The incident occurred Tuesday afternoon in the northern Israeli city of Tiberias, when the suspect tried to force a young woman in his car.
The woman managed to escape the suspect and notify police.
Officers were dispatched to the area, and apprehended the suspect, who has been identified as a 51-year-old resident of the Israeli-Arab town of Yafa an-Naseriyye in the Galilee.
Police say they now suspect the kidnapping was terror-related.
The investigation into the incident has been transferred from the police department to the Shin Bet internal security agency.
Source: Israel NationalNews
https://www.israelnationalnews.com/news/362053
--------
Turkey's Erdogan may propose vote to 'protect' women's right to wear headscarves
Nov 02, 2022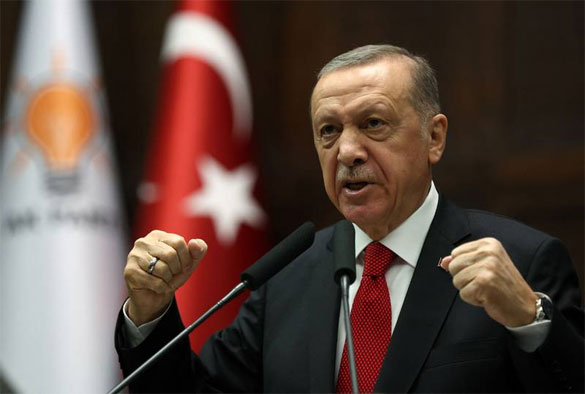 Turkish President Recep Tayyip Erdogan greets MPs during his party' meeting at the Turkish Grand National Assembly in Ankara, on November 2. AFP
------------
Turkish President RecepTayyipErdogan has said he may call for a referendum to protect women's right to wear headscarves and the conservative concept of the family in the constitution if MPs do not back his proposals.
The president raised the prospect of a referendum before his ruling AK Party (AKP) meets the opposition on the issue before presidential and parliamentary elections next June, with polls showing support for MrErdogan's conservative government slipping.
However, surveys show that few Turks see the Islamic headscarf as a point of debate any more, while critics claim that the real target is the LGBT+ community.
The headscarf was once a source of deep discord in Muslim but secular Turkey, but ceased to stir controversy after reforms by the religiously-rooted AKP during its 20 years in power.
However, the topic has returned to the fore after the secularist CHP suggested it would enshrine the right in law if it won in an apparent bid to woo conservative voters from the AKP. CHP has long opposed wearing headscarves in public offices and parliament.
Not to be outflanked, MrErdogan raised the stakes and proposed a constitutional reform, with measures to protect the family from what he called "perverse trends."
He said a referendum could be called if the bill did not win support from the minimum 360 MPs in the 600-seat parliament needed for constitutional changes. AKP and its nationalist allies have 334 seats.
"We are ready to take other steps including a referendum," MrErdogan told AKP deputies in parliament.
The AKP will hold talks with three opposition parties, including the CHP, broadcaster CNN Turk said.
Turkey's renewed headscarf debate follows widespread civil unrest in Iran over the death of a woman in custody who was detained for allegedly flouting the Islamic Republic's strict restrictions on women's dress.
When leader Kemal Kilicdaroglu announced the CHP's planned legislation on the headscarf in early October, MrErdogan responded by saying the issue had already been resolved.
But MrErdogan then pushed for constitutional changes including family-related measures, which Ibrahim Kaboglu, a CHP MP and constitutional professor, dismissed as an "opportunistic" bid to advance his own agenda.
A recent Metropoll survey found only 8 per cent of Turks believe headscarves are still an issue of debate.
On Monday, MrErdogan said the amendments also aimed to protect the family, saying: "While the unity between woman and man based on legitimacy is scorned; perversion, immorality and crooked relationships are being encouraged intentionally."
MrErdogan and AKP lawmakers have toughened their rhetoric against LGBT+ people in recent years, frequently labelling them as "deviants" or "perverts".
Source:TheNationalNews
https://www.thenationalnews.com/mena/2022/11/02/turkeys-erdogan-may-propose-vote-to-protect-womens-right-to-wear-headscarves/
--------
'Empress of Daesh': US woman who led all-female Daesh unit sentenced to 20 years
02 November 2022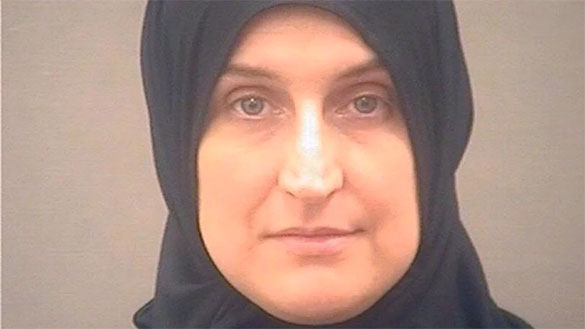 Allison Fluke-Ekren says she lived 'a very normal life' under Daesh in Syria. (File photo by AP)
-----------
An American woman who led an all-female Daesh unit in Syria has been sentenced to up to 20 years in prison after she pleaded guilty to "terrorism" charges earlier this year.
Allison Fluke-Ekren, a 42-year-old from the mid-western US state of Kansas, committed terrorist acts in Iraq, Syria and Libya over an eight-year period.
She also admitted to giving military training to more than 100 women and girls, including those as young as 10. She pleaded guilty to the charges in June.
By showing pictures of her children at a dinner party, she tried to pretend they were simply leading a normal life in Syria during her time in the war-torn country.
But prosecutors described Fluke-Ekren as the 'Empress of Daesh' and said she was accused of teaching women and girls as young as 10 how to use automatic weapons, and detonate grenades and suicide belts.
Her children also denounced their mother in court, saying they were physically and sexually abused by their mother.
In a statement read in court on Tuesday, Fluke-Ekren's daughter said "the lust for control and power" had made her mother take the family halfway around the world to find Daesh.
She told the court that her mother was good at hiding the abuse she committed. She recounted an incident where her mother, apparently as punishment, poured anti-lice medicine all over her face, causing blisters and badly hurting the eyes.
Later, Fluke-Ekren tried to wash the substance off her daughter's face but was met with resistance. The reason for this is described by Fluke-Ekren's daughter: "I wanted people to see what kind of person she was. I wanted it to blind me."
Fluke-Ekren has denied the allegations in court, but First Assistant US Attorney Raj Parekh said even within Daesh, people who knew Fluke-Ekren said her ideology was out of line. Fluke-Ekren's actions "added a new dimension to the darkest side of humanity," Parekh said.
According to the US Department of Justice, Fluke-Ekren, whose family is from the Midwest, worked as a teacher in the United States before leaving the country and joining the DaeshTakfiri terrorist group in Syria.
The US military has stationed forces and equipment in northeastern Syria, with the Pentagon claiming the deployment is aimed at preventing the oilfields in the area from falling into the hands of Daesh. Damascus, however, says the deployment is meant to plunder the country's rich mineral resources.
The US forces have been actively involved in the Arab country under the guise of fighting Daesh, but credible reports point to a secret alliance between the two in their attempts to topple the Syrian government.
Numerous reports and regional officials point to Washington's role in transferring Daesh elements throughout the region and even airlifting supplies to the group.
Source: Press TV
https://www.presstv.ir/Detail/2022/11/02/692029/Kansas-woman-Daesh-Syria-Allison-Fluke-Ekren
--------
Saudi Arabia issues 700 new licences for female lawyers
Mariam Nihal
Nov 02, 2022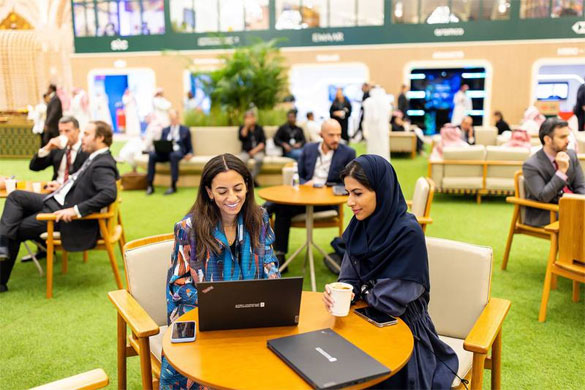 Delegates at the Future Investment Initiative in Riyadh. Saudi Arabia is seeking to create more opportunities for female citizens pursuing a career in law. Bloomberg
-------------
Saudi Arabia has issued 700 new licences for female lawyers as it pushes to create more opportunities for women in the kingdom pursuing a career in law.
The move by the Ministry of Justice raised the number of licensed female lawyers in Saudi Arabia to 2,100.
"It helps increase women's participation in law and greatly inspires the younger generation as it is an indication that the country wants more women lawyers," Jeddah-based lawyer SafaOmran told The National.
Users can sign up for online training on the ministry's portal, Najiz, and receive official support.
The ministry has provided a set of services for lawyers and trainees on the portal, doing away with the need to visit the ministry's headquarters or the offices of the Law Firm's General Administration.
The services are available to both male and female lawyers under the ministry's framework to support lawyers across the kingdom, helping them to save time and effort.
Users of the Najiz portal can apply for or request the renewal of a lawyer's licence. Those new to the profession will need to register as a trainee lawyer first and obtain an electronic "identification certificate for the trainee lawyer".
Layan Al Hamdan, a Saudi engineering student, said there were no female lawyers "up until a decade ago, and today we have over 2,000".
"This is all thanks to the new changes in the kingdom and our leadership," she said. "Women make up half the society and our economy can hugely benefit by giving them a more active role in society."
Source: TheNationalNews
https://www.thenationalnews.com/gulf-news/saudi-arabia/2022/11/02/saudi-arabia-issues-700-new-licences-for-female-lawyers/
--------
New batch of 60 prosecutors, including 13 women, appointed in Kuwait
November 03, 2022
Ramadan Al Sherbini
Cairo: Kuwait's Higher Council of Judiciary has approved the appointment of 60 new prosecutors as part of efforts to expedite an employment policy dubbed as "Kuwaitisation" in the country, a local newspaper has reported.
The new batch includes 13 women, Al Qabas added, citing a "well-informed" source.
"This batch helps speed up the implementation of a plan to kuwaitise the judiciary and fast-track investigation and litigation procedures," the source added.
"This marks the first time more than one batch of [Kuwaiti] prosecutors is approved in a single year."
Kuwait's judiciary has said it plans to replace foreign staff with citizens in four years.
Last July, 69 new Kuwaiti prosecutors took the oath of office.
Foreigners make up nearly 3.4 million of Kuwait's overall population of 4.6 million.
In recent months, there have been increasing calls in Kuwait for curbing foreigners' employment along accusations that migrant workers have strained the country's infrastructure facilities amid economic repercussions from the COVID-19 pandemic.
Source:GulfNews
https://gulfnews.com/world/gulf/kuwait/new-batch-of-60-prosecutors-including-13-women-appointed-in-kuwait-1.91701357
--------
The Impact OfGlobalisation On Pakistani Women
by Sana Rehman
November 3, 2022
Globalisation has paved paths for easier means of developing those living in poverty who are looking for better lives. It also has provided for dramatic developments in transportation and communications with which to enable the physical processing of persons. Within the past two decades, a remarkable impact has been created in the lives of women in developing nations. The living standard of Pakistani women has improved yet due to awareness brought on by the media and advertisements, wants and necessities of people have increased.
Consequently, women need to work and contribute to the household income to afford a better lifestyle. A number of non-profit organisations are working for the empowerment of women. These organisations have facilitated women with the skills they need to progress, such as literacy and vocational skills.
Women For Women, an international organisation has empowered women around the world, particularly in Asia and Africa through education, medical aid and development. These women are encouraged to become community leaders, and they encourage other women of their community to raise their voice against wrong. NGOs are playing vital role in educating women and producing a number of great leaders in our global society nowadays.
And although women may feel empowered but their wages are low in comparison to their male counterpart. Just a small number of women work in stores, factories, companies, rest work in the informal sector which is very important for women. There is an estimate that around 90 percent of working women are involved in informal sector. These jobs are unskilled and low paid but still they feel empowered.
Globalisation offers women abundant opportunities but new and unique challenges as well. Organisations have been founded and created to protect the rights of women all over the world. With the rise of NGOs in the 21st century, the role of women in the globalisation process in Pakistan has changed.
Gender inequality arises from many causes and is of different kinds. It is particularly difficult to determine which types of inequality are being eradicated by impacts of globalisation and which are intensified. Gender inequality has more costs in an incorporated world. Women have to work much harder to get equal status in the society. And it appears globalisation seems to have a negative impact on women.
In several cases women are playing a dual role, they are not just caretakers but also a bread winner and economic contributor for their families – but society does not want to accept this truth. In Pakistani culture, most people think that if a woman chooses to be a working woman, it will badly affect their family and children. But it's not true in all cases. In reality, globalisation is giving a free rein to competition between women and men.
Women play a dual role as they move to work places but their household duties have not been reduced. They are not paid for household tasks. Even though some women like the freedom brought on by delays in marriage, this independence lead to a huge problem of not finding a husband in an older age as compared to early ages.
Professionally, women suffer too. Long working hours as bread winners along with attending household tasks like cooking, baby care which become obstacles in their performance and in the way of success. Women further suffer as they receive lower wages as compared to men. Due to sexual harassment at work place, many women resist to work.
Surely, globalisation has paved many paths for women to progress and endorsed equality between the genders but it has created negative effects for women specifically. Gender differences in endowments, access to productive inputs and agency have muted positive impacts and added to inequalities between men and women and within women too.
The urban-rural divide further fragments role of women in professional areas. For example, due to low literacy rate and less awareness women in rural areas are more exploited as compared to women in urban areas.
Low literacy rate has limited women's access to new employment opportunities. In agricultural field, higher educational rate have a positive impact on productivity, it improves farmer's ability to adopt new techniques for improving production. But because of low literacy rate, female agrarians experience more limitations in gaining access to international markets as compared to males. If no family member supports them or take on their burden, it can prevent women from seizing new opportunities in the commercial sector.
Women deprived of property rights and their inadequate access to productive involvements also limits any benefits from trade opportunity. Gender norms for freedom of movement and women role in trade and industrial sphere can have an excessive emotional impact on women's access to technology. At home, men mostly regulate television remotes, radios, and mobile phones. At work, men think that women cannot learn to operate electronic equipment. Gender inequalities increases because women are paid less and in some cases they have to give all her earnings to their family.
In agricultural fields, the gender impact on trade fluctuates according to the variety of agriculture and region. For example in Asia and Latin America, women practically do not have any rights in the agricultural infrastructure. The farmer's chance to move in the export sector leads to conflicts in case of gender because the profits are constantly biased against women.
Export opportunities are not open for women all over the world. In some countries, women can move into the international market like men, but it is observed that in some countries women adjust slower than men to the export opportunities.
Women have not only found their space in work places but also need it in governance. The voice of women is increasingly heard in parliament and courts. Women in the west fought for over a century to get particular basic rights, like the right to vote, but the constitution of Pakistan gave women equal rights with men from the start. Unluckily, women in this country are mostly not aware of their rights because of low literacy rate and the oppressive traditions. Media has also played an incredible role in advancement of women's standard of living.
Source:TheFridayTimes
https://www.thefridaytimes.com/2022/11/03/the-impact-of-globalisation-on-pakistani-women/
--------
'No darkness is for ever': can an activist in exile persuade the Taliban to allow teaching on TV?
Isabel Choat
3 Nov 2022
Jamila Afghani was settling into her new home in Kitchener, Ontario, when she found out that the Taliban had raided her office back in Afghanistan. Uniformed officers had barged into a counselling service for women in Kabul, accused the staff of running "a ministry of women" and taken one of the employees away for questioning.
Afghani had chosen the premises in the capital in part because of its proximity to the Ministry of Women's Affairs, where she had good contacts who supported her work championing the rights of women and girls. When the Taliban replaced the women's ministry with the Ministry for the Propagation of Virtue and the Prevention of Vice, Afghani's organisation found itself working under the nose of the morality police.
Last month's incident was a chilling reminder of the daily humiliations women face as the Taliban obliterates them from public life.
A few weeks after the raid, Afghani was awarded the Aurora humanitarian prize at a ceremony in Venice in recognition of her 25-plus years educating girls and as founder of the Noor Educational and Capacity Development Organization (Necdo). Her acceptance speech, via video from Canada, was tearful: "My country, my people, are passing through the darkest days of history "Today children are not allowed to go to school; my sisters are not allowed to go to their job because they are women … sometimes we believe there is no humanity in this world any more."
Afghani has reopened the Necdo office, but is hypervigilant, an eye always on the office CCTV, and checking on colleagues – all from thousands of miles away. She feels guilty she can't be there in person.
"Every day I'm working until 4am. I try my best to say, 'I'm with you.'"
Afghani, who was left disabled after contracting polio as a child, fled Afghanistan with her husband and three children 11 days after the Taliban took control of Kabul on 15 August 2021. Despite holding visas for multiple countries, the family couldn't get on a flight out. "Kabul airport has four entrances; we tried all of them on different days, but it was so crowded, it was too dangerous. One day my daughter almost suffocated in the crush, we could not get water for her."
Eventually the Norwegian ambassador to Afghanistan, Ole Andreas Lindeman, arranged her escape to Norway. They were relieved to be in a safe place but the climate made it difficult for Afghani, who uses crutches, to get out, and the language proved challenging. "I was very isolated, I was stuck in the house for months of the year while it snowed," she says. A year later they relocated to Canada.
Afghani's children hope they can settle now, but she is determined to return to Afghanistan as soon as possible. "Even when my children say, 'No, we are fed up with moving around', I say, 'You stay with your father, I will go back'. I have no other choice: as long as I'm alive I have to struggle."
It is the sixth time she has been a refugee. The first, after the Soviet invasion of Afghanistan, still gives her nightmares. Her disability meant she could not leave on foot through the mountains to Pakistan with her siblings, so her father enlisted a friend to take Afghani by road. She was disguised as a Pashtun but the border guards weren't fooled. Forced to turn back, they were shot at by Russian forces. "I was unconscious for hours. When I woke up I was bleeding from a bullet wound by my right ear; the taxi driver was crying and shouting for help. The car was on the edge of the mountain. I opened the door and looked down a cliff face," she says. She spent the rest of the journey holding her father's dead friend and was too traumatised to try again.
It was years until she and her mother were able to join their family in Pakistan. Once there, determined to continue her studies – and against her father's wishes – she went to university, gaining a degree and two master's. "Education changed my life," she says.
She set up a centre in Kabul to help schoolchildren catch up, then a second in Ghazni, angering a local imam who disparaged her as a bad Muslim.
"I was really worried [about challenging him]," she says. "Friends suggested not to do it, but the knowledge I have from studying Islamic law gave me strength to debate. He realised it was difficult for him to turn the conversation and he changed his mind. It was really empowering and a turning point in my life."
Inspired by the exchange, she established a project to persuade religious leaders that women's rights are within the teachings of Islam which reached 6,000 imams in 22 provinces.
By 2021 she had opened dozens of literacy centres and more than 100,000 girls were enrolled. "We had at least 10 centres in each province, and about 2,000 teachers in our membership," says Afghani. Necdo also provided support to victims of domestic violence, and having to close the centres was crushing for thousands of women in its network.
One of the worst moments in the past year was hearing that one teacher, a mother of four, had killed herself. "She was a very dignified woman; she did not share with us," Afghani says. "If you are a single mother [under] the Taliban regime, how will you survive in this society?"
The suicide prompted Afghani to launch counselling services. So far 600 women have had therapy sessions, but there are thousands more in need. Part of the $1m (£860,000) Aurora prize money will hire counsellors. "We are contacted every day by women asking for help; many of them express suicidal thoughts," says Afghani, who admits it takes its toll. "My children call me 'the river' because I'm always crying. I'm an emotional person." .
It hurts her deeply not just that girls are locked out of schools and women denied careers, but that domestic abuse is rife too. Hundreds of divorce cases that had been processed have been reversed, with women forced to go back to abusive husbands. Afghani's new plan is to make education films which she will attempt to persuade the Taliban to show on TV, although the chances are slim.
"It's a difficult time to be optimistic," she says. "But I'm hopeful that no darkness is for ever; no cruel, abusive regime can remain. The dark-mindedness of the Taliban will collapse."
Source:TheGuardian
https://www.theguardian.com/global-development/2022/nov/03/jamila-afghani-taliban-education-aurora-prize-women-afghanistan
--------
Not enough female candidates, bemoans women's NGO
November 2, 2022
PETALING JAYA: A women's NGO said the number of female candidates identified for the 15th general election (GE15) in Peninsular Malaysia fell below the 30% mark promised by political parties.
GAP Malaysia (GAP.MY) said women only made up 10% of Umno's candidates, while MCA's female candidates comprised 16%. The number of female candidates identified by PKR, meanwhile, came up to 19.4%, it noted.
GAP.MY went on to urge parties to meet the 30% mark.
"And they must be fielded in winnable seats, not just to meet the quota," it said in a statement.
The NGO added that in the long-term, lacking women representation in policy making would lead to sociocultural issues as close to half the population of Malaysia were women.
Women also made up 50% of total voters, it said.
Last week, a coalition of women NGOs called on political parties to field women in "winnable" seats in GE15 and not treat them as "tokens".
Source:Free Malaysia Today
https://www.freemalaysiatoday.com/category/nation/2022/11/02/not-enough-female-candidates-bemoans-womens-ngo/
--------
Jordan's Queen Rania highlights differing treatment of refugees in speech at Web Summit in Lisbon
November 03, 2022
LONDON: Queen Rania Al-Abdullah of Jordan has warned of the dangers posed by humanity's growing reliance on technology and called for greater emphasis on using it to improve the lives of the most vulnerable people around the world.
"The real progress we need is not better machines but for all of us to be better humans," she said at the Web Summit in Lisbon on Wednesday, in her keynote speech during a session titled "Battling Built-In Biases," the Jordan News Agency reported.
Jordan is participating for the first time at the annual summit, which was founded in 2009 and is described as Europe's largest tech event.
Queen Rania argued that we have become "hooked" on our devices, citing the findings of the Digital 2022 Global Overview Report that the average daily amount of time spent online had increased in the past year by four minutes per day, which adds up to one additional day per person per year.
"If someone told us we'd have one extra day per year, would we conclude that the best thing we could do for our families, for our communities, for our world was to take those extra 24 hours and invest them back into our screens?" she asked.
"I am concerned that we're undervaluing the most precious currency of all — our time. I am concerned that, even as virtual reality improves by the day, we're neglecting the needs of our actual reality. And our mental health is suffering, too."
The queen also noted that while the response of the international community to the Ukrainian refugee crisis has demonstrated how much can be accomplished through collective action, it also highlights a marked "difference in generosity, tone and urgency" compared with the help extended to refugees from Syria, South Sudan and Myanmar.
"It's hard not to wonder if skin color and religion affect the global community's humanitarian instincts and whether the impulse is to lend a helping hand or look away," she said. "Addressing that prejudice isn't an algorithm's job — it's up to us."
Queen Rania also took part in a discussion with FrederikPleitgen, senior international correspondent with CNN, during which they covered a variety of topics including the inequalities in the global response to refugee crises around the world.
"It is frighteningly simple for the human mind to tune out the suffering of others, particularly when they do not seem to be like us or when they have names that we find difficult to pronounce," she said.
"That kind of 'choosy' compassion, that selective kind of empathy, has real, tragic geopolitical consequences. It's a blind spot in our humanity; it determines where we look and what we see."
The queen urged the technology community to work to help alleviate the suffering of refugees.
"The biggest selling point for technology is the fact that it transcends borders at a time when our world, unfortunately, keeps erecting them," she said.
"Refugees, on a daily basis, face legal, cultural, linguistic, economic barriers and you all can develop solutions that can help overcome those barriers."
Queen Rania also met representatives from a number of Jordanian startups that are active in the local and global technology scenes, in sectors such as gaming, medical information systems, artificial intelligence, drone-based solutions, and cloud-based video editing.
Startups from the country are taking part in the Web Summit as part of Jordan Source, a program developed in line with the vision of Crown Prince Al-Hussein bin Abdullah. It aims to promote the Kingdom as a leading destination for investment and innovation in the information and communications technology sector.
Source: Arab News
https://www.arabnews.com/node/2192806/middle-east
--------
'The Kerala Story' teaser is a heart-breaking tale of forced religious conversion of women
Nov 03 2022
Mumbai, Nov 3 (IANS): Women often bear the brunt of religious warfare and the upcoming film 'The Kerala Story' perfectly captures this. The teaser of the film was unveiled on Thursday and tells the story of a human tragedy as it unearths the events behind 32,000 women going missing in the Indian southern state of Kerala.
The teaser features actress Adah Sharma in her character of a converted Muslim woman Fatima Ba. In a piece to camera set-up, the character nerrates her ordeal of how she once wanted to serve humanity by becoming a nurse but was abducted from her home and manipulated by religious vanguards and turned to an ISIS terrorist. She eventually lands in a jail in Afghanistan.
Promising to be a very real, unbiased and true narrative of events that shook Kerala, the teaser is quite impactful in its approach. 'The Kerala Story' has been produced by Vipul Shah and directed by SudiptoSen backed by 4 years of extensive and thorough research. Director SudiptoSen travelled extensively to the state and to the Arab countries, met with the locals and families of the victims and was shocked with the findings.
'The Kerala Story' will be released theatrically next year.
Source: DaijiWorld
https://www.daijiworld.com/news/newsDisplay?newsID=1016081
--------
Sacked NUS president ShaimaDallali slams her firing as 'unacceptable'
BY BEN BLOCH
NOVEMBER 01, 2022
ShaimaDallali has slammed her sacking as National Union of Students (NUS) president as "unacceptable" after a months-long independent investigation into allegations of antisemitism found "significant breaches" of the union's policies.
The NUS announced yesterday that it had terminated Dallali's contract after a months-long independent investigation into allegations of antisemitism
After being suspended from her role at the end of August, it is understood that the organisation decided to dismiss her for gross misconduct.
In a statement, the student organisation said: "Following the independent KC-led investigation into allegations of antisemitism, specifically into the then-President Elect under the NUS Code of Conduct, an independent panel has found that significant breaches of NUS' policies have taken place. As per this finding, we have terminated the President's contract."
The NUS added: "We are sorry for the harm that has been caused and we hope to rebuild the NUS in an inclusive way – fighting for all students as we have done for the past 100 years."
It is thought to be the first time in the 100-year history of the national student organisation that a president has been suspended or fired.
In a tweet after her firing, Dallali said: "On the first day of Islamophobia Awareness Month, I find out I have been dismissed through Twitter. That is unacceptable."
A source rebutted the claim, telling the JC: "Those directly involved with the investigation were of course formally informed of the decision before anything was made public."
In a statement after yesterday's announcement, the Union of Jewish Students said: "UJS respects the decision of the National Union of Students to dismiss their President. Antisemitism in the student movement goes beyond the actions of any one individual and this case is a symptom of a wider problem.
"Jewish students across the country will be asking how an individual deemed unfit for office by NUS was elected in the first place. We await the findings of the substantive inquiry into NUS' treatment of Jewish students."
Chloe Field, VP of Higher Education, will step up as acting chair of the NUS UK Board and will push for more support for students amid the cost of living crisis, the NUS confirmed.
Robert Halfon, a government minister in the Department for Education, tweeted: "Antisemitism is abhorrent and I welcome this verdict from the NUS.
"However, this is only the first step in addressing antisemitism allegations within the organisation and am very keen to see further action that they are taking concerns from Jewish students seriously."
Dallali, 27, was elected to lead the NUS for a two-year term from July after being elected by delegates at the organisation's national conference in March.
It then emerged that Dallali had posted provocative comments such as "KhaybarKhaybar O Jews… Muhammad's army will return Gaza" – a reference to a 628 massacre. She has apologised for the 2012 tweet, saying she was now "a different person".
In material passed to the JC earlier this year by researchers at LabourAgainstAntisemitism, it was revealed that she had labelled a cleric critical of Hamas a "dirty Zionist" and posted a video of anti-Israel protesters calling for an intifada.
And in a 2018 article, she praised Muslim Brotherhood cleric Yusuf al-Qaradawi - who was expelled from Britain, America, France and Germany – calling him the "moral compass for the Muslim community at large".
The JC revealed in May that government ministers were demanding an investigation after it emerged that Dallali's election may have been invalid because she failed to commit to the International Holocaust Remembrance Association (IHRA) definition of antisemitism.
Facing huge public pressure, the NUS then announced in May that it had appointed Rebecca Tuck KC to conduct an independent investigation into Dallali, as well as allegations of institutional antisemitism at the organisation.
In an interview with the Guardian, Dallali said she welcomed the independent investigation, saying it was "the right thing to do. I know quite a few Jewish students feel alienated. This is the first step to start bridging the gap and reaching out to Jewish students and ensuring that Jewish students feel like they have a place in NUS."
Just hours after her suspension as president on 24 August, Dallali posted on Twitter: "Don't ever believe that an organisation is 'progressive' or cares about justice before finding out how they treat women of colour and/or Muslim women. Many enable oppression and Islamophobia. They will punish us for daring to be political and make us believe it's our fault."
Two weeks later, Dallali posted a lengthy thread on Twitter: "I always knew it would be difficult being a Black, Muslim woman in the public eye but the racist and Islamophobic abuse I have been subjected to and death threats I have received since becoming NUS president are not ok.
"I came into this role with so much hope and enthusiasm to build on the amazing work of the student movement and to serve students across the UK. Instead, I've been subjected to the most horrifying attacks on my character, my faith and my identity.
"No doubt, these attacks have taken a toll on my mental & physical health. But what keeps me going is the thousands of incredible students who elected me with an overwhelming majority. I was elected by them with the promise of serving them & that I would never give up on them."
She went on to allege that "There are those working tirelessly to make sure that women who look like me never feel welcomed or safe in public positions. I'm also working hard to make sure that no Black, Muslim women who assume this role in the future has to ever experience what I've experienced.
"I am proud to be Black. I'm proud to be Muslim and I'm proud to be serving students across the country who are facing some of the most difficult challenges that students have ever had to face."
The union has been engulfed by an antisemitism crisis with Jewish students citing a climate of fear on campus.
In May, the government announced it was cutting ties with NUS in the wake of accusations of "antisemitic rot at its heart".
Announcing the move, the Department for Education cited "allegations of antisemitism, which have been well-documented and span several years".
It noted that the allegations had caused "a feeling of insecurity amongst Jewish students across the country and a worry systemic antisemitism within the organisation is not being properly addressed".
Source:TheJC
https://www.thejc.com/news/news/shaima-dallali-sacked-as-nus-president-after-antisemitism-investigation-60pJUIaxpqtzEodLEN7EgU
--------
Status of women in Qatar, host of World Cup
November 3, 2022
The foreign fans descending on Doha for the 2022 World Cup will find a country where women work, hold public office and cruise in their supercars along the city's palm-lined corniche. They've been driving for decades, unlike in Saudi Arabia, where women gained the right just a few years ago. There are Qatari female ambassadors, judges and ministers, even race jockeys.
The emir's mother, SheikhaMozabint Nasser al-Missned, is one of the most famous women in the Arab world. In a region where rulers' wives and mothers keep a low-profile, she behaves like a Western-style first lady — advocating for social causes and grabbing headlines as a style icon.
Yet the emirate has for years sat near the bottom of the World Economic Forum's Global Gender Gap Report, which tracks gaps between women and men in employment, education, health and politics. It's a traditional society that traces its roots to the interior of the Arabian Peninsula, where an ultraconservative form of Islam known as Wahhabism originated. Rights groups say that the Qatari legal system, based on Islamic law or Shariah, hinders women's advancement.
Here's a look at the situation of women in the tiny sheikhdom that has undergone a massive social transformation from a generation ago, when most women kept close to home.
Rights and Freedom
Qatar's constitution enshrines equality among citizens. But the U.S. State Department and human rights groups say the Qatari legal system discriminates against women when it comes to their freedom of movement and issues of marriage, child custody and inheritance. Under Shariah law, for example, women can inherit property, but daughters receive half as much as sons. Men can easily divorce their wives, while women must apply to courts from a narrow list of acceptable grounds. Men can marry up to four wives without issue, while women must obtain approval from a male guardian to get married at any age. Under a rule rarely enforced, Qatari women under the age of 25 also must secure a male guardian's permission to leave the country.
Husbands and fathers may bar women from traveling. Unmarried Qatari women under 30 cannot check into hotels. Single women who get pregnant face prosecution for extramarital sex. There is no government office dedicated to women's rights.
Politics
Just last year, emir Sheikh Tamim bin Hamad Al Thani appointed women to two Cabinet posts, bringing the number of female ministers to three — the highest number in Qatar's history. Prominent Qatari women hold other high-level positions, too. The female deputy foreign minister gained prestige as the spokeswoman for Qatar's critical diplomatic efforts amid the U.S. military and NATO withdrawal from Afghanistan.
Another powerful woman is Sheikh Tamim's younger sister, the head of the Qatar Museum Authority who has become one of the international art world's most popular figures. Last year, Sheikh Tamim appointed two women to the country's advisory Shura Council. But the legislative elections for the 45-member council were a stark testament to Qatari women's limited role. Female candidates did not win a single seat.
Workforce
Laws guarantee the right to equal pay for Qatari women and men. But women do not always receive it. They also struggle to obtain high-level posts in private companies and the public sector, even though more than half of all college graduates are women. There is no law prohibiting gender discrimination in the workplace. Laws ban women from jobs broadly defined as dangerous or inappropriate. Women also must seek permission from a male guardian to work in the government and special institutions. Despite the obstacles, some women have managed to succeed professionally.
Tradition roles
Traditional roles in Qatar are enshrined in laws that differentiate between women's and men's rights and responsibilities. Wives, for instance, are legally in charge of the household and are required to obey their husbands. They can lose financial support if they defy their husband's wishes. Religious and tribal customs mean that conservative families frown on women mingling with unrelated men, even for business.
Although women have made major forays in recent years, the world of politics and finance remains male-dominant. With Islam encouraging female modesty, Qatari women typically wear a headscarf and loose cloak known as the abaya. Bedouin women are more conservative and some cover their faces with the niqab veil.
Source:IndianExpress
https://indianexpress.com/article/explained/status-of-women-in-qatar-host-of-world-cup-8245530/
--------
Family of Iranian woman shot dead in protest threatened by authorities
November 02, 2022
LONDON: The family of an Iranian woman who was shot and killed during a protest have been threatened by security forces and told to remain silent over her death, The Guardian reported.
The parents of 33-year-old GhazalehChalabi were warned that if they "made a noise" over the killing, authorities would withhold their daughter's body and take action against other relatives.
Chalabi was shot in the head while filming during a protest in Amol in northern Iran on Sept. 27. She spent five days in a coma before dying.
Her last words, captured on her mobile phone as authorities opened fire on the crowds, were: "Do not be afraid, do not be afraid."
The killing took place as university students staged strikes in support of nationwide protests, which have resulted in more than 250 deaths.
Chalabi's aunt told the media that her niece had been reluctant to get involved in the movement until the high-profile death of MahsaAmini.
On the night of Chalabi's death, a fire broke out at a government building in Amol, drawing crowds and a violent reaction from authorities.
Chalabi's aunt said: "Only a few minutes had passed since the fire began when the first aerial shots were fired. Then they (security forces) started to shoot directly at people.
"Some witnesses told us that she was shot from the roof of the governor's building. A bullet hit Ghazaleh's forehead and she immediately fell to the ground. Many people witnessed the moment when Ghazaleh was shot."
On Thursday, Chalabi's family will lead a 40-day commemoration — an important Islamic ritual — to celebrate her life.
Her brother said: "Even after 40 years have passed I won't be able to believe that you've gone."
A friend of the family said: "During the last week of her life, she kept sending photos from the protests on the streets to her friends and family. She was sending pictures of herself while no longer wearing a headscarf.
"She encouraged everyone not to be silent. She had become fearless, more than ever in her life."
Source: Arab News
https://www.arabnews.com/node/2192481/middle-east
--------
Pope visit a dream come true for woman whose father helped build Bahrain church
By Hamad Mohammed
November 2, 2022
MANAMA, Nov 2 (Reuters) - When Pope Francis visits Bahrain this week, it will be a dream come true for many Christians in the Gulf Arab country, but especially for NajlaUchi, whose father helped build the first Roman Catholic church in the island state.
Lighting a candle at her home altar lined with religious icons, 78-year-old NajlaUchi said she had been saying a daily prayer for Pope Francis, who is due to arrive on Thursday.
"Many people didn't even dream that they could see the pope here," she told Reuters. "When I go to church, they don't believe it, they are all getting excited."
Uchi's father Salman was the main contractor for the Sacred Heart Church, built on a plot of land gifted by the ruling emir. Its bells first rang on Christmas eve 1939, according to its website.
Her father came to Bahrain from Iraq and was later granted Bahraini citizenship. Uchi was born in Bahrain and is a citizen.
Bahrain is about 70% Muslim and, unlike Saudi Arabia, allows the small Christian community - made up mostly of foreign workers - to practice their faith publicly in the two churches there.
In the Sacred Heart Church yard, people pose for pictures in front of posters of Pope Francis.
"I am happy to be there (church) - not only because of my father, everything is wonderful there...we are all like one family," Uchi said.
During his four-day visit, the pontiff will attend the 'Bahrain Forum for Dialogue: East and West for Human Coexistence', and is expected to hold mass.
In 2019, Pope Francis visited Abu Dhabi in the United Arab Emirates, the first pontiff to visit the Arabian peninsula and say a Mass there.
Source: Reuters
https://www.reuters.com/world/middle-east/pope-visit-dream-come-true-woman-whose-father-helped-build-bahrain-church-2022-11-02/
--------
Women Hold Protest for Right to Learn and Work
01 NOVEMBER 2022
Following calls to reopen girls' schools above sixth grade and employment for women, a group of women staged a protest in Kabul to express their concerns about the continued effective ban on female students over 6th grade and on female employment.
Protesters called on the Islamic Emirate to create work for women and to allow girls above grade six to learn.
These women added that depriving women of work and education has widened the scope of poverty in the country.
A mother complained about economic problems, saying that previously she worked at the Ministry of Interior as a head of the gender department of the ministry, but now she is jobless and faced with economic challenges.
"We call on the United Nations and the international community to pay attention to us and save women from these violations of their rights," said Marghalare, former employee of the Ministry of Interior.
Some women, due to the lack of work and the limitations on education, held a protest and showed their educational documents as a sign of protest, and asked the government for jobs and education.
"The document that we have in our hands is useless because all of us are at home and do not have any jobs," said Shokorya, a protester.
"If they don't address our problems we will continue our struggle," said Arezo, a protester.
The Ministry of Economy said that efforts are ongoing to create work opportunities for women.
"Specialists and elites play an important role in the development, advancement and progress of the country, and, in this regard, our policy is to support businesswomen and experts," said Abdul LatifNazari, deputy Minister of Economy.
"The government has the responsibility to address economic, political, and social problems of the people--men and women," said Abdul Jamil Sharani, political analyst.
It has been 14 months since most women lost their jobs in governmental organizations and they are not allowed to go to work, and also girls above grade sixth have been banned from attending secondary school.
Source:ToloNews
https://tolonews.com/afghanistan-180538
--------
Rehab for Egypt's 'Britney' stirs talk on women's rights
November 3, 2022
In past weeks, the story of an Egyptian pop star admitted into a rehabilitation facility has spilled beyond celebrity gossip, and sparked new debate on women's rights in the conservative country.
Sherine Abdel Wahab has long been a darling of Arab pop, but recent events have earned her the title of Egypt's Britney Spears -- not for her musical talent but because of her family's efforts to portray her as unfit to manage her own affairs.
Her fanbase was shocked when she appeared sporting a dramatic new buzzcut, but when she was admitted into a rehabilitation facility last month for an unspecified addiction it sparked a groundswell of debate.
"I never would have expected that I would call Sherine Abdel Wahab Egypt's Britney Spears, but this is what is happening," former influential blogger Mahmoud Salem wrote on Facebook.
"A rich and successful star and based on her choices and her haircut, people decided that she is not OK -- her parents placed her in a facility against her will and say she is incompetent and in need of guardianship."
Questions of consent and coercion were raised in a country where, in 2021, the government proposed -– without success -– a draft bill aimed at restricting the rights of nearly 50 million Egyptian women by, for example, allowing their fathers or their brothers to annul their marriages.
Nearly eight million women out of Egypt's 104 million people were victims of violence committed by their partners or relatives, or by strangers in public spaces, according to a United Nations survey conducted in 2015.
In the midst of the heated online discussion, conflicting versions of events have emerged from her family and her ex-husband, singer Hossam Habib.
The Abdel Wahab family has accused her ex-husband of being violent and wanting to take advantage of the singer's fame and money, which Habib denies.
Abdel Wahab's brother and Habib both spoke by phone on different days to tell their side of the story on the programme "al-Hekaya" anchored by AmrAdib, one of Egypt's most watched talk show hosts.
"My mother was begging me to save her from her addiction," Mohammed Abdel Wahab said, accusing Habib of beating her and saying he had been forced to admit her into rehab.
"I have never been violent towards a woman, and I never took a pound from Sherine," her ex-husband replied.
- 'Forcibly disappeared' -
But weeks into her rehab stint, one voice has been missing from the raging debate -- that of Abdel Wahab herself.
In her last TV appearance in early October, Abdel Wahab -- usually known for her candour, which has often landed her in trouble -- spoke cryptically of her supposed addiction.
"You can be addicted to medicine, to food, to bad habits, it is not just drugs," she said.
In the online din, misinformation has thrived, including claims that the singer had died, slipped into a coma and travelled to Europe. A recording circulated on social media claimed to be a leaked phone call in which Abdel Wahab said she was a victim of "a conspiracy".
Viewed by 1.6 million people on Facebook alone, the video was proven to be an old voice clip from 2019 by AFP fact-checkers.
But the absence of clarity hasn't prevented people from weighing in.
"Sherine Abdel Wahab was kidnapped, she is forcibly disappeared by her family because of her personal choices, as an adult, successful woman," Mahmoud Salem alleged in his Facebook post, reviving the #FreeBritney hashtag used to campaign for the US songstress's release from her father's conservatorship.
Her lawyer Yasser Qantoush, who in mid-October accused the family of entering her home and having her committed against her will, has since withdrawn his complaint from the public prosecutor's office.
"I saw the medical reports deeming hospitalisation necessary," Qantoush told Adib on television.
"Sherine is a rare talent, she took up the torch of the great voices of the Arab world," said TarekMortada, spokesman of the Egyptian musicians' union, comparing her to Arab divas like OumKalthoum and Fairouz.
Her first album 'Free Mix 3' recorded with another star singer Tamer Hosni, sold more than 20 million copies.
With seven albums, a film, a TV series role and a seat as a judge on the Arabic version of "The Voice" talent show, the 42-year-old singer fascinates her public.
"Whether we love her or hate her, her name is engraved on our hearts," Mortada said. "Sherine Abdel Wahab is a victim of her own success, too many people want something from her."
Source: Al Monitor
https://www.al-monitor.com/originals/2022/11/rehab-egypts-britney-stirs-talk-womens-rights
--------
URL: https://newageislam.com/islam-women-feminism/up-hindu-woman-suicide-muslim/d/128331
New Age Islam, Islam Online, Islamic Website, African Muslim News, Arab World News, South Asia News, Indian Muslim News, World Muslim News, Women in Islam, Islamic Feminism, Arab Women, Women In Arab, Islamophobia in America, Muslim Women in West, Islam Women and Feminism