New Age Islam News Bureau
20 August 2020
• Female Protest Leader Gunned Down in Iraq's Basra
• Rania Nashar Wins Distinguished Arab Woman Award In The Field Of Economics And Banking
• Femicide In Turkey on The Rise Amid Debate Over Law Protecting Women
• 2 Iraqi Women Assassinated in Southern Iraq
• Outrage At Violence Unites Women Across Turkey's Ideological Divide
Compiled by New Age Islam News Bureau
URL: https://www.newageislam.com/islam-women-feminism/two-religious-women-one-jewish/d/122674
--------
Two Religious Women, One Jewish, One Muslim, Reach Knesset With Same Goals
By ALEXANDER 'JAKE' SHAPIRO
AUGUST 19, 2020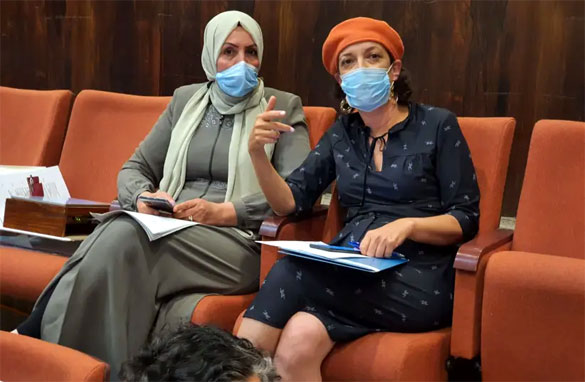 Tehila Friedman (right) and Iman Khatib-Yasin at the Knesset. Both are striving for a society with greater collaboration and understanding across sectoral lines.
(photo credit: TEHILA FRIEDMAN)
------
Tehila Friedman is a religious woman that covers her hair outside of the home.
Iman Khatib-Yasin is also a religious woman that covers her hair outside of the home.
Friedman is a Jewish Religious Zionist – a member of a community known for its right-wing views, social conservatism and the religious settlement movement it encompasses.
Khatib-Yasin is the first woman to represent the Ra'am party, the country's most Islamist and conservative party.
Both hold their identities strongly.
Friedman engages deeply with key figures from across the ideological spectrum of her community, though she sits firmly on the community's leftwards wing. Khatib-Yasin refuses to cast aside tradition, traveling to all speaking engagements with her father-in-law.
But from their positions of strong identity, both women are willing to reach outside the traditional boundaries of their communities, and strive for an Israeli society with greater collaboration and understanding across sectoral lines.
For example, Friedman is the only coalition member that sits on the Knesset subcommittee on violence against Arab women. In her first interview as a member of Knesset, Khatib-Yasin said, "I came to seek Common Good."
What did she mean by "Common Good"?
The Shaharit Institute, champions of the Common Good in Israel, roughly defines the ideology as each group keeping their identity, while building solidarity and mutual responsibility with others of different identities.
Khatib-Yasin adopted this terminology while participating in Shaharit's "120" training program for diverse young political leaders from across the spectrum of Israeli society. Friedman was the director of Shaharit's work in the Religious Zionist community.
The Common Good approach seeks to overcome the divisive state of Israeli society and politics. Currently, Israel's different sociopolitical "tribes," holding distinct worldviews, see each other as competitors and rivals in a zero-sum competition to define Israel in their own visions, rather than as partners in a shared future.
The notion of the Common Good comes in contrast to more classical liberal notions of how to build a cooperative multicultural society, and responds to the social-historical reality of life in Israel.
Israel's Ashkenazi, secular founders attempted to create a "melting pot" by overlooking or erasing the diverse identities and worldviews of Jews entering Israel from all over the world, demanding all live under a Western, secular framework (at least in public places and governmental affairs). This hegemonic approach of "imposing my group's perception of good on the public space of all of us" has been broken, especially by demographic changes in Israel – the country is now approximately 21% Arab and 74% Jewish – from the Jews, 45% describe themselves as secular, 25% masorti (traditional), 16% religious/very religious (this includes Reforms and Conservatives) and 14% are Ultra-Orthodox. No one group has the power to define Israeli society by themselves.
As groups outside of the traditional Ashkenazi hegemony have gained power, they have repeated the strategy of the country's founders, attempting to in turn impose their own worldviews on the rest of the country. With each group trying to impose their views on the other, no group feels secure, each feels they are losing the Israel they know and love and Israeli politics and society have devolved into a battleground of zero-sum conflict, with little space for the collaboration needed to address Israel's most pressing issues like the Israeli-Palestinian conflict, growing economic inequalities and educational deficiencies.
Continuing to try to impose a worldview on others and ask others to give up their core identities is obviously, then, not a winning strategy, and the political situation demonstrates this – the Israeli Left is at its weakest point in decades, and the general state of political cooperation is bleak.
So what is the alternative?
I believe it is demonstrated by Friedman and Khatib-Yassin. Neither are giving up their identities or asking anyone else to. Both realize we are all in this together, and can't improve this country without partners from across society. They recognize that there will be conflicts – but with personal relationships and trust, these conflicts can be dealt with in pursuit of the Common Good.
We wish them both strength and determination in their work.
The writer is a Resource Development Coordinator at the Shaharit Institute, an Israeli NGO working to create a common cause amongst Israel's diverse populations.
https://www.jpost.com/opinion/two-religious-women-one-jewish-one-muslim-reach-knesset-with-same-goals-639252
--------
Female Protest Leader Gunned Down In Iraq's Basra
August 19, 2020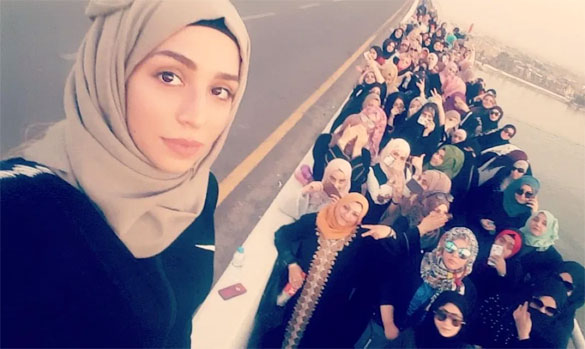 Iraqi female activist Reham Yacoub [Riham Yacoub/Facebook]
-----
BASRA: A female activist was killed on Wednesday and three others wounded when unidentified gunmen opened fire on their car in the southern Iraqi city of Basra, security and health sources told Reuters.
It was the third incident this week in which gunmen targeted an anti-government political activist, after one activist was killed and four others had their car fired upon in a separate incident.
Reham Yacoub was gunned down on Wednesday by assault rifle brandishing gunmen on the back of a motorcycle, the sources told Reuters. She was an activist in the local protest movement since 2018 and had led several women's marches.
The recent wave of violence begun when activist Tahseen Osama was assassinated on Friday, prompting a return of street demonstrations for three days in which security forces opened live fire on protesters who lobbed the governor's house with rocks and petrol bombs and blocked several main roads.
Prime Minister Mustafa Al-Kadhimi subsequently sacked the Basra police and national security chiefs on Monday and ordered an investigation into the violence which calmed protesters down.
Kadhimi took office in April, becoming the third Iraqi head of government in a chaotic 10-week period that followed months of deadly protests in the country, which has been exhausted by decades of sanctions, war, corruption and economic challenges.
https://www.arabnews.com/node/1721821/middle-east
--------
Rania Nashar Wins Distinguished Arab Woman Award In The Field Of Economics And Banking
August 20, 2020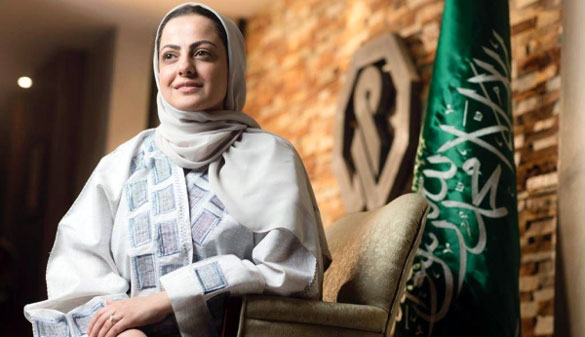 The Arab Women's Authority announced that Saudi Arabia, Rania Mahmoud Nashar, won the Distinguished Arab Woman Award in the field of economics and banking for the year 2020 AD,
------
We show you our most important and recent visitors news details Rania Nashar wins Distinguished Arab Woman Award in the field of economics and banking in the following article
Hind Al Soulia - Riyadh - CAIRO — The Arab Women Authority announced its choice of Ms. Rania Nashar for the Distinguished Arab Woman Award in the field of economics and banking for the year 2020, culminating her successful career and distinguished achievements in the Arab banking and economic activity, and in recognition of her solid willpower and ability to contribute to the development of the Saudi economy.
Rania Nashar, CEO of Samba Financial Group, expressed her pride in receiving the Distinguished Arab Woman Award in the field of economics and banking for the year 2020 from the Arab Women Authority, an Arab non-governmental organization concerned with empowering the role of Arab women in the development of Arab societies and enhancing their activity.
Nashar becomes the first Arab woman to win this award in this field since its launch by the Arab League in 2004. "This award adds a new responsibility and drives me to exert more efforts in representing Arab women in a manner that suits their capabilities and befits their stature" Nashar was quoted as saying , expressing her thanks and appreciation to the award jury for this trust, which is a tribute to Arab women in general.
The Distinguished Arab Woman Award is the most important Arab award to honor Arab women who are distinguished in various fields of work and creation. The award aims to introduce the achievements of Arab women in various fields of work, and document their scientific and practical achievements to highlight the artistic, cultural, scientific and economic innovations of the Arab women and display a bright image of them in regional and international forums by presenting pioneering and creative models of Arab women who had firm imprints in various business sectors.
Dr. Russell Al-Nuaimi, the official spokeswoman of the Arab Women Authority, said "Ms. Nashar's winning of this award, which is the most important Arab award presented to distinguished Arab women, organized in cooperation with the Arab League, marks her as the first Arab woman to receive this award in the field of economics and banking."
Dr. Russell indicated that this award culminates the established track record of Nashar amidst many challenges. "With her professionalism, determination and dedication, she was able to surpass those challenges, recording a clear imprint and a prominent presence in the Saudi banking industry through her unrivaled success in the position of Samba Financial Group's CEO, in addition to assuming many financial and banking positions armed with competence, scientific qualification, practical experience and determination to succeed and excel in this extremely difficult and complex field where fewer women have assumed leadership posts in it," Dr. Russell added.
"The Jury and the Board of Trustees expressed great commendation and appreciation for the journey of a self-made Arab woman armed with education, knowledge and training in order to take over the management and leadership of a leading banking and financial institution in her country, the Kingdom of Saudi Arabia, with complete excellence and integrity, thus reflecting the success of Saudi women and their evolving role in contributing to the labor market and participation in nation-building, embodying the Vision 2030 of the Saudi Crown Prince Muhammad Bin Salman, which gave a strong impetus and a great motivation for underscoring the importance of Saudi women's effective engagement and influence in various fields of work and production" said Dr. Russell.
The official spokeswoman of the Arab Women Authority concluded her statement by greeting Rania Nashar on her bridging leadership work and the corporate social responsibility in supporting community development initiatives and backing activities that elevate the image of women and improve their living conditions.
Nashar is the first Saudi woman to hold the position of CEO of a Saudi bank, with more than 22 years of experience in banking. In addition to her position as CEO of Samba Financial Group, she holds the position of deputy chairman of Samba Capital, the investment arm of the group.
In addition she holds membership in the boards of directors of Samba Bank Limited in Pakistan, Samba Global Markets Ltd., and the Institute of International Finance, and to being a member of the Advisory Committee of the Board of Directors of the Capital Market Authority, the National Center for Performance Measurement, the Saudi Stock Market Board "Tadawul", the Saudi Space Authority, and the Saudi Polo Federation.
Nashar also chairs the Women's Empowerment in Business Action Council, which is one of the main initiatives emanating from the G20 Business Group that Saudi Arabia is presiding over this year. She is considered one of the most prominent females with presence and influence in the Arab business communities, as she maintained her position in 2019, for the second year in a row, on the list of "Top 100 Powerful Women in the World" according to the annual poll of the American "Forbes" magazine. — SG
These were the details of the news Rania Nashar wins Distinguished Arab Woman Award in the field of economics and banking for this day. We hope that we have succeeded by giving you the full details and information. To follow all our news, you can subscribe to the alerts system or to one of our different systems to provide you with all that is new.
It is also worth noting that the original news has been published and is available at Saudi Gazette and the editorial team at AlKhaleej Today has confirmed it and it has been modified, and it may have been completely transferred or quoted from it and you can read and follow this news from its main source.
https://www.alkhaleejtoday.co/saudi-arabia/5033040/Rania-Nashar-wins-Distinguished-Arab-Woman-Award-in-the-field-of-economics-and-banking.html
--------
Femicide In Turkey on The Rise Amid Debate Over Law Protecting Women
19 August 2020
As Turkey's government debates withdrawing from an agreement meant to protect women from gender-based violence, femicide continues to rise, and protests have cropped up against a possible withdrawal from the agreement, known as the Istanbul Convention.
Over the last decade, violence against women has risen in Turkey, and 474 women were killed in 2019 alone.
However, the government has yet to announce whether they will pull out of the Istanbul Convention, which is designed to protect women, and the decision has been postponed multiple times. A decision was pushed back once again on August 18.
For all the latest headlines follow our Google News channel online or via the app.
Following the announcement of the government's possible withdrawal, protests have sprung up in defense of the agreement, with advocates calling for the convention to be fully implemented, rather than torn up. Some argue that a withdrawal would signal Ankara's complicity in violence against women.
One of the loudest advocates for the agreement has been the We Will Stop Femicide Platform (KCDP) that monitors gender-based violence as well as the number of women killed under suspicious circumstances.
Femicide is defined when women are killed intentionally because they are women, according to the World Health Organization.
According to KCDP data, only one year in the last decade has seen a decrease in femicides in Turkey – when the Istanbul Convention was signed in 2011. Since then, the number of deaths has steadily increased.
In 2011, as part of an effort to prevent and combat violence against women, Turkey entered into the Istanbul Convention along with 45 other countries, including the European Union.
New Turkish legislation, law number 6284, designed to protect families and prevent violence against women was also passed after Ankara joined the convention.
Talks of pulling out
Now, nine years later, the Turkish government has floated the idea of pulling out of the agreement after the ruling Justice and Development Party (AKP) Deputy Chair Numan Kurtulmush said that the signing of the convention was "wrong."
"I am saying as a person," he said during a televised interview, "who has read the Istanbul Convention repeatedly, has also read this in English and worked on it. The signing of the Istanbul Convention was really wrong."
Supporters of the agreement say that the convention is currently Turkey's best tool for combating gender-based violence and that it is important for it to remain in place.
"The Istanbul Convention cannot be canceled," Melike Hanim, a spokesperson for the KCDP, told Al Arabiya English. "We won't give up on the Istanbul Convention. We are struggling for the effective implementation of these achievements, the Istanbul Convention. When the Istanbul Convention is implemented, it prevents violence and keeps women alive."
Hanim argued that because of the talk about withdrawing from the agreement, it has caused a spike in killings, citing her organization's data as well as the deaths of Pinar Gultekin in July 2020 and Emine Bulut in August 2019 as proof.
Bulut was stabbed in front of her daughter by her ex-husband on August 18, 2019 and was taken to a hospital following the attack where she subsequently died from her injuries. Her ex-husband was sentenced to life in prison following his arrest and, during the trial, said that he stabbed her because she had insulted him when she was talking about custody of their child.
Gultekin was a university student who disappeared on July 16, 2020 after leaving her house. Her body was found several days later. The man alleged to have killed her claims that he did it "in a moment of anger" after she rejected his advances for a relationship.
"It is not a coincidence that the number of femicides are increasing and the brutal killing of Pinar [Gultekin] [happened] while discussing the withdrawal from the Istanbul Convention," she stated. "Last year there was a discussion about the convention and the law numbered 6284. Immediately after that we lost Emine Bulut."
While politicians have posted condolence messages on social media following the death of Pinar Gultekin, these messages are "not enough" for many.
For those who support the agreement, they are concerned about the message that a government withdrawal might have for Turkish society. Activists believe that a withdrawal would signal that the government condones violence against women.
"It is clear that a withdrawal will weaken women's position within society and give power to the patriarchy," Hanim argued. "By withdrawing from a convention that aims to protect women's lives, men who use violence against women will think that the government stands behind them. In other words, the patriarchy is being endorsed."
Femicide rising
In July alone, 36 women were killed, and another 11 deaths being deemed suspicious. In June, there were 27 deaths and another 23 suspicious deaths. In May, 21 women were killed, and there were 18 suspicious deaths.
The global COVID-19 pandemic has also played a role in the increase in gender-based violence in Turkey. With women being forced to stay indoors for long periods of time, Hanim said that there has been an increase in women reaching out for help.
"We were in a state of emergency as a whole world and country due to the recent coronavirus pandemic," she explained. "Along with practices such as quarantine, isolation and working from home, women particularly faced more threats of domestic violence."
The recent spike in deaths has been a major driving factor in women protesting.
One of those calling for Turkey to remain a part of the Istanbul Convention is activist Zeynep Duygu Agbayir who expressed concern because "domestic violence and inequality are on the rise."
"The Istanbul Convention cannot leave," Agbayir stressed to Al-Arabiya English. "We will not allow it. Women are organized everywhere. Everything will be worse if they withdraw from the convention."
She added that she wants to see "the state to enforce laws" in order to better protect women.
Hanim agreed with this sentiment, saying that "right now, our fight is what is forcing the government to implement the Istanbul Convention."
Criticism of the convention
The convention is criticized as some say it is contrary to Turkish values and traditions. However, Hanim argues that this rings false and that it serves to empower women.
"The convention does not disrupt the social structure as it is said," Hanim argued. "It strengthens women and protects women's rights and [it is] based on gender equality. It exists to protect the victim of violence and to purify the woman from violence."
According to the AKP's Kurtulmush, two of the biggest problems that opponents of the convention have are how it addresses gender as well as sexual orientation. He argues that the LGBT community and other "marginal elements" have used the convention for their own benefits.
Despite this argument, proponents of the convention say that this is actually one of its strengths and that it is just conservative arms of Turkish society who believe this.
"The convention reminds [us] that discrimination cannot be made on the basis of gender, race, color, religion, language, political view, marital status, immigrant, refugee or any identity characteristics," Hanim said.
Needed solutions
To best protect women, Hanim says that not only does Turkey need to remain a part of the Istanbul Convention, but it and Law 6284 need to be fully implemented by the government. In addition to that, there needs to be widespread condemnation of violence against women by Turkish politicians.
"The main solution is to achieve gender equality and the political will is necessary for achieving the gender equality," she stated, "The President, and the leaders of all political parties should condemn violence against women. The Istanbul Convention and the protection Law 6284 should be efficiently implemented."
https://english.alarabiya.net/en/features/2020/08/19/Femicide-in-Turkey-on-the-rise-amid-debate-over-law-protecting-women.html
--------
2 Iraqi Women Assassinated In Southern Iraq
2020-08-20
BAGHDAD, Aug. 19 (Xinhua) -- Two Iraqi women were shot dead on Wednesday by unidentified gunmen in Iraq's southern city of Basra, a local security source said.
The attack took place in the afternoon when gunmen opened fire from their assault rifles on a sport utility vehicle (SUV) carrying four women in a commercial street in Basra, some 550 km south of Baghdad, the source told Xinhua on condition of anonymity.
The attack resulted in the killing of Reham Yaqoub, a female doctor who works in Basra Hospital, and also a civil society activist who supports the anti-government protests in Iraq which demanded comprehensive reform, fight against corruption, better public services, and more job opportunities, the source said.
The attack also resulted in the killing of another woman and the wounding of the two others in the vehicle, the source added.
The attackers fled the scene before the arrival of the security forces, he said.
Two days ago, the Iraqi Prime Minister Mustafa al-Kadhimi sacked the police chief of Basra province, as well as the head of the National Security Service, due to repeated security violations and assassinations in the province recently.
On Friday, unknown gunmen assassinated a civil society activist Tahseen Ali with silenced weapons in Basra, according to the provincial police. Enditem
http://www.xinhuanet.com/english/2020-08/20/c_139303273.htm
--------
Outrage at violence unites women across Turkey's ideological divide
Amberin Zaman
Aug 19, 2020
Fury over the abduction and rape of an 18-year-old woman by a Turkish officer in the Kurdish-majority province of Batman in southeast Turkey reached fever pitch following news that the victim, identified as Ipek Er, had died today in the hospital where she was being treated after attempting to take her own life on July 16.
Calls for the arrest of the suspect, Musa Orhan, were echoed across social media with many airing outrage over him being freed under judicial supervision following his detention on July 17. Orhan turned himself into the police today in the southeastern province of Siirt after prosecutors issued a warrant for his arrest, ostensibly in response to the public outcry. Over 350,000 tweets with the hashtag #MusaOrhan were posted prior to his arrest.
Orhan had initially denied the rape allegations. When confronted with a forensic report showing that the victim had been raped, Orhan claimed he had been inebriated but provided no further details. A secrecy order was slapped on the case following Orhan's release. Idris Yayla of the pro-Kurdish Jiyan Haber news agency was put under criminal investigation of "inciting hatred" for daring to report on the tragedy. The move triggered a further bout of anger.
In a handwritten suicide note that was published by the feminist online news outlet Jin News, Er described how Orhan had raped her at his friend's house, then threatened to kill her if she blew the whistle on him. "Now that I am going to die there is nothing left for me to fear," the girl wrote. "Musa Orhan raped me. I cried and he said, 'You can get [your hymen] stitched.' He dragged me by my hair on the floor and said, 'No one will believe you. You are defenseless.'"
The Er family's calls for justice would have likely gone unheard had it not been for the unremitting campaign by thousands of women spanning the ideological divide. The affair unfolded against the backdrop of rising violence against women in Turkey. At least 474 women were killed last year, mostly by men and many by their male relatives, marking the highest number in a decade.
Protests erupted last month following the murder of a 27-year-old woman by her ex-lover. Pinar Gultekin's charred remains were found in a trash can in forest in the Aegean province of Mugla. The killer beat her, strangled her, burned her, then poured concrete over her body.
Cases of domestic abuse have increased under COVID-19 lockdown measures.
"There is a prevalent sentiment that laws are ineffective in Turkey. Faith in the justice system and the security services is waning," observed political scientist Nezih Onur Kuru. "The conviction that justice cannot be served without social media pressure has become prevalent among voters no matter which political party they are in favor of," Kuru told Al-Monitor.
Yet amid the uproar over the spike in femicides, the country's ruling Justice and Development Party (AKP) began openly debating whether to withdraw from the Council of Europe's convention on combating violence against women that was opened for signature in 2011 in Istanbul, with the full blessing of the AKP, and entered into force in August 2014. Tens of thousands of women have been demonstrating across the country to oppose the move.
The opening shots came from Turkish President Recep Tayyip Erdogan during a speech to inaugurate a new building for the Turkish Women and Democracy Association (KADEM). He said the Istanbul Convention was not in keeping with "the values of Turkish society" and therefore ought not to be considered binding.
On July 2, AKP deputy chair Numan Kurtulmus said Turkey had been misguided in signing the convention because it advocated "unsuitable" gender roles and undermined family values. He was echoing in subtler terms what fellow Islamists opposed to the convention have long claimed: that the convention somehow encourages homosexuality. The state-run Turkish Religious Affairs Directorate, the Diyanet, has been pouring oil onto the flames with its president, Ali Erbas, claiming in a Friday sermon in April that homosexuality "brings illness, corrupts generations and causes AIDS." In July, Diyanet's office in the central Anatolian province of Corum stoked feminist ire when it told a woman who sought its counsel over how to handle her potentially violent husband that she should "serve him tea" and "ask in a conciliatory tone why" he had intended to hit her.
Since Erdogan became president in 2014 he has steadily been promoting a conservative agenda that was already in evidence when AKP municipalities began implementing alcohol bans soon after the party rose to power in 2002. Religious schools to train imams have mushroomed across the country.
Erdogan has met with little opposition so far, most recently converting the iconic Hagia Sophia cathedral from a museum to a mosque. But in women's issues, he's run up against resistance he clearly never reckoned on. Detractors include KADEM, of which his younger daughter Summeye Erdogan Bayraktar, is an executive board member. In a 16-point statement outlining the merits of the Istanbul Convention, KADEM refuted the notion it legitimized homosexuality, saying such interpretations were "ill-intentioned to say the least."
The unexpected backlash has seen so-called Muslim feminists join hands with their secular sisters, much as they did when they pushed for groundbreaking reforms of the civil code in the early days of AKP rule, promoting gender equality. Ozer Sencar, the founder of Metropoll, an Ankara-based polling organization, said in opening the treaty to debate, Erdogan had probably acted under pressure from religious sects. Sencar contended that Erdogan had committed "one of the biggest mistakes of his political career," one he "must now be regretting," and one that had "caused women to unite."
In a July Metropoll survey, 63.6% of respondents said they didn't approve of withdrawing from the Istanbul Convention.
Gulseren Onanc, the founder of an Istanbul-based women's advocacy group called the Equality, Justice, Women Platform, agrees that women are playing a critical role in pushing back against the government.
"The reaction displayed to the Musa Orhon affair and the Istanbul Convention proved once again that there is a very dynamic women's movement in Turkey, one that's been waging this struggle for a very long time and that is very well organized. Women have been putting up a fight, both on the intellectual plain through their public statements but also by demonstrating on the streets, allowing them to successfully apply pressure on the government," she told Al-Monitor. "More recently, we have seen pro-secular and pious, conservative women join hands in support of the Istanbul Convention. This is an extremely important setback for the AKP in its efforts to divide and polarize women," Onanc added. "It's also a rare example of dissident views being articulated within the AKP and its women who did this. From here on, the AKP will think long and hard before any attempt to withdraw from the Istanbul Convention."
https://www.al-monitor.com/pulse/originals/2020/08/turkey-fury-musa-orhan-rape-suicide.html
--------
URL: https://www.newageislam.com/islam-women-feminism/two-religious-women-one-jewish/d/122674
New Age Islam, Islam Online, Islamic Website, African Muslim News, Arab World News, South Asia News, Indian Muslim News, World Muslim News, Women in Islam, Islamic Feminism, Arab Women, Women In Arab, Islamophobia in America, Muslim Women in West, Islam Women and Feminism