New Age Islam News Bureau
10 Feb 2015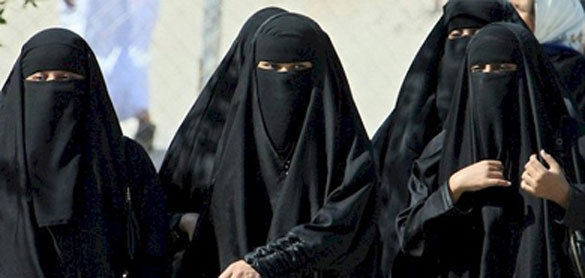 Photo: Half-Million U.S. Women Mutilated In Barbaric Practice
-----------
• Indonesian Govt to Raise Age of Marriage
• Muslims, Hindus and Sikhs Join Together To Demand Changes to Gender Abortion Laws
• AKP's Views on Sexuality Create Uproar
• Women Constitute Only 13% of Saudi Workforce
• Iranian Opposition Leader's Wife Recounts Their Captivity
• I Am Not Questioning or Insulting Islam, Just Talking About Rape, Says Penang Exco
• Pakistani Women Torn Between Divorce and Husband's Polygamy
• Half-Million U.S. Women Mutilated In Barbaric Practice
• Women Told To Participate In Electoral Process: Muslim Sisters for Social Justice
• Muslim Feminist Rights Voice Asra Nomani Details Her Fight against Extremism
Compiled by New Age Islam News Bureau
URL: https://www.newageislam.com/islam,-women-and-feminism/new-age-islam-news-bureau/turkey-offers-cash-rewards-for-marrying-early/d/101456
----------
Turkey offers cash rewards for marrying early
10 Feb, 2015
The latest promises of financial incentives by the Justice and Development Party (AKP) government and Prime Minister Ahmet Davutoglu aim at getting young people to marry before graduating from university and produce at least three offspring.
The objective appears to expunge women from economic and social life, and confine them to the home by offering them attractive economic incentives.
The controversial suggestion by Health Minister Mehmet Muezzinoglu that "women should not focus on any career other than the career of motherhood" is one clue to the goal behind the campaign.
The first indication to disconnect women from productivity, cultural life and from being equal members of society was initiated by President Recep Tayyip Erdogan when last year he addressed the girls of the Service for Youth and Education Foundation of Turkey (TURGEV), an organization managed by his son. Erdogan who was then prime minister told the girls: "Don't delay your marriage. Decide quickly and marry while you are studying or immediately after graduation — the minute you find your destiny [kismet]. Don't be too selective. If you are, you won't achieve it."
Immediately after Erdogan's remarks at TURGEV, the Ministry of Families and Social Policies announced a subsidy of 10,000 Turkish lira ($4,000) to couples that marry early.
The Ministry of Youth and Sports announced that university students who are married will not have to repay their student loans received from official bodies as they will be considered grants and their debts will be erased. In addition, married couples attending university also would not be charged for hostel accommodation. Reports state that until now about 3,000 university students have married and have applied for these incentives.
An additional carrot was offered by Davutoglu who said home savings accounts will be offered to young married couples, with the government adding 15% to the amount saved in five years, if the account remains untouched. If the money in the account is taken out within four years, the subsidy will be 10% and it is reduced to 5% if used in three years.
The most striking incentive by the government for early marriage and having at least three children is the offer of a dowry account and the pledge of gold coins, which would increase with the number of children. When a young couple has a baby, they can open a bank account and when the child reaches the age of marriage the government will add 15% to the account's balance.
Another promise Davutoglu made in a series of incentives was to reward childbearing mothers with gold coins. Davutoglu explained: "Each mother after giving birth will receive 300 lira [$120] as a gift from the state. That equals half a gold coin. This gift will be [increased to] 400 lira [$160] for the second child and 600 lira [$240] for the third. It will be the state that will pin the first gold coin on the mother and the baby."
The prime minister also announced that working women will be allowed to work for 4 hours a day on a full salary for at least a year after birth and will be guaranteed employment. Davutoglu's promises were received with indignation by women organizations, labor unions and employer associations. Women organizations say the idea is to keep women at home, remove them from economic and social life and allow them just to bear children.
The AKP's approach that insists the ultimate career for women is giving birth will reduce the number of women in the workforce, because it is likely that employers, who will have to foot the bill for this, will refrain from hiring women who will be working for 4 hours a day for one year on a full salary.
This unusual incentive means that women who produce three children successively will be receiving a full salary for half a day's work for 3-4 years. This undoubtedly will add to the cost of hiring female workers. According to the latest available statistics from October 2014, the overall unemployment rate was 10.4%, and 13.3% for women. Female employment in Turkey is known to be about one-third of male employment.
These incentives show light on the AKP's vision of women in the "New Turkey": They are encouraged to marry young, even while in university, and produce at least three children in return for gold coins offered by the state.
According to some theologians close to the AKP, girls can get married once they reach the age of 6. The goal behind providing state-sponsored financial assistance to students who marry and to mothers who give birth, even when they are themselves still a child, are to confine girls and women to the home and distance them from society.
The objective of the government's polished election package is to increase the number of women who stay at home after getting married and not pursuing a career after graduation — women with no interests other than bearing children who believe this is their ultimate career goal.
To increase the number of illiterate and oppressed women, severed from productivity and working life, is thus emerging as the secret political agenda of the AKP's policy of Sunni political Islam.
In its new draft bill to determine the minimum wage, the government declared that workers "whose spouses don't work, have at least three children and are employed at minimum wage" will not be subject to income tax.
But doesn't this requirement for a nonworking spouse and having at least three children compel a five-member family to live at minimum wage constitute a serious contradiction?
It appears that the AKP government with the incentives for early marriage is not only planning to achieve its goals of political Islam, but also to have access to the money in the home savings accounts to ease the country's economic bottleneck on the eve of the elections.
Turkey's total household debts were 6 billion Turkish lira ($2.4 billion) when the AKP came to power in 2002. In 2014, that amount is a staggering 345.5 billion Turkish lira ($139 billion). According to the Union of Banks, 3 million people are facing legal action for forfeiting on their bank credit debts and credit card accounts.
The question now is how honest and effective it is to promise 15% state support to young couples who do not touch their savings accounts for five years or until their children get married 18 years later?
http://www.al-monitor.com/pulse/originals/2015/02/turkey-government-early-marriages.html#ixzz3RNMIKJ3D
-----------
Indonesian Govt to raise age of marriage
10 Feb, 2015
The government will soon take drastic measures to tackle chronic and acute malnutrition in the country, deemed to have reached a catastrophic level.
Coordinating Human Development and Culture Minister Puan Maharani said on Monday that the government was preparing a regulation that would raise the legal age of marriage for females from 16 to 18.
"We want Indonesian teenagers to at least finish their education first, until high school," she said on the sidelines of a roundtable discussion at the National Development Planning Board (Bappenas) in Central Jakarta.
Puan reasoned that girls would be more prepared in terms of health if they waited until they were older to tie the knot and have kids.
"We have coordinated with some ministries and of course it's still in process in order to not violate any regulations or customs," she said. "[But we will implement it] as soon as possible."
While the legal age of marriage for females is 16, marriage at a younger age is legal with parental consent and judicial approval.
According to data from the Health Ministry in 2010, 41.9 percent of girls between the ages of 15 and 19 were married.
Meanwhile, a National Social and Economic Survey in 2010 showed the average marrying age in Indonesia to be 19.7 years, with those in rural areas getting married once they turned 18.94 years old, on average.
Late last year, several women and children's rights groups campaigners filed a judicial review on the legal marriage age for females at the Constitutional Court. The review centered on a provision in Law No. 1/1974 on marriage that sees 16 years as the minimum age for marriage for females.
The request is aimed at reducing the rate of underage marriage, which is one of the highest in the world and is the second-highest in ASEAN after Cambodia.
The plaintiffs are demanding that the court raise the legal minimum age for marriage for females, as stipulated by the Marriage Law, from 16 to 18 years.
Muslim groups have stood against the proposal, insisting that the minimum age should stay at 16.
International Food Policy Research Institute (IFPRI) senior research fellow Lawrence Haddad, who co-chaired the Global Nutrition Report, welcomed the plan.
"If you can change the law on the legal age of marriage, that would have a massive impact on malnutrition levels," he said during the discussion on Monday.
Haddad reasoned that young mothers were less ready to provide sufficient nutrition to their children.
"If you look at the data and reports from all different countries, age of first marriage and age of first pregnancy are highly correlated with stunting," he said.
Officials and academicians have described malnutrition in Indonesia as a catastrophe, with the potential of putting an enormous burden on the country.
Indonesia is among 47 countries out of 122 in the Global Nutrition Report which have both a high stunting rate of 37.2 percent among children and high anemia prevalence, with nearly 40 percent of working women being anemic and another 20 percent vulnerable to iron deficiency.
Indonesia is also among 17 countries out of 117 that simultaneously face three key nutrition problems in children aged under five, namely stunting, wasting and overweight.
"Its [stunting rate] is the same as some African countries and more importantly, the number has been fairly flat for the last five or six years," Haddad said.
Millennium Challenge Account (MCA) Indonesia health and public-based nutrition project director Minarto said that if the rate of stunting in Indonesia remained at its current rate in the future, then the country would not be able to enjoy a demographic bonus in 2020-2030.
A demographic bonus is a dividend enjoyed by a country when its productive population is larger than its non-productive population.
However, Indonesia's productivity level is currently below most other countries in the region.
"So it's actually not a demographic bonus, but more of a demographic threat. We can say it's a bonus if they're productive and have economic value. But if it's the other way around, then they'll be a burden [for the country]," Minarto told The Jakarta Post.
http://www.thejakartapost.com/news/2015/02/10/govt-raise-age-marriage.html#sthash.zkS5dfdU.dpuf
-----------
Muslims, Hindus and Sikhs Join Together To Demand Changes to Gender AbortionLaws
10 Feb, 2015
Religious groups representing Muslims, Hindus and Sikhs last night banded together to demand an end to sex-selective abortions – saying current legislation is not sufficient to prevent it.
The 25 groups, including the Muslim Women's Network, the Hindu Council and the Sikh Women's Alliance, have written to every MP to demand the change.
Around 100 MPs have said they will support an amendment making it clear that it is illegal under the 1967 Abortion Act to terminate a pregnancy on the grounds of the unborn child's sex.
Campaigners say the practice is more common among many of Britain's ethnic communities, where girls are less prized than boys.
The letter expresses regret at the unwillingness of parties on both sides to see beyond the rhetoric around whether they are 'pro-choice' or 'pro-life'.
It states that the wording of the present law, which does not specifically rule out sex-selective abortions, provides 'mixed messages' which is 'causing confusion'.
The British Pregnancy Advisory Service, for example, argues that sex-selective abortion is not illegal because 'the law is silent on the matter'.
The signatories warn: 'We are confident that this contributes to complacency in the minds of those who, for whatever reason, do not want a girl.'
The letter is also signed by the Sikh Council and other religious organisations including Imam Ajmal Masroor, Sharan Project, Jeena International and Karma Nirvana.
Led by Tory MP Fiona Bruce, around 100 MPs are believed to be in favour of an amendment to the Serious Crime Bill, which is likely to be debated on 23 February.
The amendment reads: 'Nothing in section 1 of the Abortion Act 1967 can be interpreted as allowing a pregnancy to be terminated on the grounds of the sex of the unborn child.'
The letter says: 'Since news broke of the sex-selective abortion amendment to the Serious Crime Bill, we have been concerned by how much airtime has been given to radical voices opposing the initiative.
'Sex-selective abortion must end. We were campaigning for this long before Fiona Bruce or anyone else became interested. We are delighted that so many MPs have responded positively to our efforts.'
The letter adds: 'If the current framing of the law allows the British Pregnancy Advisory Service to argue that sex-selective abortion is not illegal because "the law is silent on the matter", or the British Medical Association to say that aborting for foetal sex is permissible in some circumstances, then the law requires clarification.
'To be clear: the amendment does not change the grounds of the Abortion Act. It merely makes explicit something which is already unlawful.
'It does not preclude abortion where there is a sex-linked disability in the foetus.'
http://www.dailymail.co.uk/news/article-2945171/Faith-call-gender-abortions-reform-Muslims-Hindus-Sikhs-join-demand-changes-laws.html
-----------
AKP's views on sexuality create uproar
10 Feb, 2015
Facing domestic and international criticism over Turkey's skyrocketing murder rate for women, the Turkish government has established a parliamentary commission to investigate violence against women. Intriguingly, on Jan. 29, the commission made headlines in all major newspapers — not with their findings or possible remedies, but with the mind-boggling statements of Ismet Ucma, a deputy from the Justice and Development Party (AKP).
In response to a proposal for mobile panic buttons that women could use to contact police in case of an assault, Ucma told the commission, "We could replace buttons by creating exemplary families. We could foster the concept of neighborhood honor." Ucma added that neighborhoods could protect their own "honor," which could also be supervised by the Religious Affairs Directorate. This idea, nice as it may seem, sent chills down the spines of Turkish women and rights advocates. In Turkey, the "honor code" is the leading cause of violence against women, and it is well documented that people look the other way when they see a man beating a woman.
It's difficult to gauge whether Ucma was joking or serious, because in that same speech to parliament he said, "We must have a renaissance and put Turkey as an example on the world map. We must overcome the men-women differentiation. If you [women] had the physical power, I swear you would be beating men more frequently." Adding insult to injury, Ucma continued, "We must accept the reality that there are LGBT people in society, and the fact is this sort of sexual orientation can be prevented. There are ways and means to prevent homosexuality."
It's impressive that Ucma managed to fit all these bewildering statements in just one speech. Social media networks boomed with comments that criticized and mocked Ucma and the AKP's mindset on sexuality. One social media user mocked, "Forget the neighborhood honor, what about AKP's honor?" Another wrote, "If our neighborhood had honor, there would be no AKP."
In response to the criticism, Ucma said that he would not withdraw his recommendations. Female AKP Alev Dedegil backed Ucma, saying, "It is in Turkish culture that elders are recruited for negotiations."
It's not easy to make sense of the AKP deputies' repeated contradictory statements. For example, the AKP government has continuously enacted legislation to make divorce more difficult, particularly for women, and this is seen as one of the reasons behind the rising murder rate. Ucma, however, going against his own party's legislation, suggested that "divorce should be made easier to decrease the murder rate." Apparently enjoying coming up with creative recommendations, Ucma suggested other perplexing solutions to the violence, such as a "license of competence to wed." One cannot help but wonder if Ucma is aware of the literature on violence against women in Turkey, or perhaps he is unaware of his own party's policies.
Frustrated with Ucma's comments, Nursel Aydogan, a deputy of the People's Democracy Party (HDP), told the press that the HDP does not approve of the presence of male deputies on the parliamentary commission to investigate violence against women. The HDP also condemned Ucma's statement on homosexuality, which was published alongside supportive images of rainbow flags and kissing men by opposition media outlets. Pundits penned columns arguing that violence and hate crimes can be prevented, not sexual orientation.
Though a majority of Turks might consider images of two men kissing inappropriate, statements from different religious figures on sexual matters have also been quite controversial. Here are a few of the latest mind-boggling statements:
On Jan. 26, a video of Alparslan Kuytul, founder of the Furqan Foundation, made the news. In the video, Kuytul says, "Here is what Islam says: Even if she is your mother, above the kneecap will be provocative. You cannot look at her body above the kneecap or her back. Islam speaks the reality, not rosy pink dreams." Facing strong criticism, Kuytul again went on the record as saying that these are not his personal views. He cited examples from the Hadith (prophetic traditions) and Islamic laws explaining how all the Islamic sects agree on this point, and that it also applies to sisters and daughters. Kuytul claimed that he was answering a question on incest, which he alleges has become more common in Turkey.
His concerns may be well grounded, especially if you listen to the notorious marriage counselor Sibel Uresin. Uresin first entered popular culture in 2012 with her support of the legalization of polygamy, saying, "I offered my single friend to my husband as a sister-wife." It remains unclear whether she was on the payroll of any AKP-run municipality as a marriage counselor. However, she has since appeared on several television programs. In one, she told the television host, "If I desire a man, I do not need government approval to be with him. I can have a sheikh wedding," referring to a religious union not officially recognized by the Turkish state. She has also offered a troubling explanation for violence against women, explaining, "Because women in Turkey talk back against the men all the time, they deserve to be beaten up."
So far, conservative media outlets have quietly condoned Uresin's unusual rhetoric, and to such an extent that on Jan. 19, pro-AKP Aksam Daily published an interview with her headlined, "The proper method of Islamic prayer is achieved through proper sexual intercourse." Uresin argued in the interview that sex is more important than daily prayers. This time, her comments triggered a backlash among observant Muslims, as well as the mufti of Tokat province, Ahmet Erdem, who told the press, "We cannot compare sex with prayer."
These are just a few examples of the conflicting and confusing messages on sex to emerge from Turkey's conservative circles within the last several months. The parliamentary commission to address violence against women has so far produced more sensational headlines than real solutions, the most outrageous being the recommendation of attorney Yavuz Balkan. On Feb. 2, Balkan officially requested the government mandate 75 Turkish lira ($30) in funding per week for single Turkish men as a "sexual necessity credit." Balkan argues that male aggression stems from a lack of sexual satisfaction. So, he reasoned, if men are given financial support, they can employ prostitutes and not rape or murder women. He said, "If men can meet their sexual needs, I am confident that 99% of female murders will be eliminated." Much of the response over social media to his bold promises has been too obscene for publication.
Through their well-established media outlets, AKP members and supporters initiated a process to redesign Turkey's social codes and to produce a "pious generation," in the words of President Recep Tayyip Erdogan. Yet, when it comes to matters of sexuality, this design seems to have backfired. There are too many embarrassing comments originating from different religious communities that not only rub various groups the wrong way but also provide common ground for the opposition to grow. As one senior academic told Al-Monitor on condition of anonymity for fear of reprisal, "I do not know about pious, but I see a shameless generation in the making in Turkey."
http://www.al-monitor.com/pulse/originals/2015/02/turkey-sexuality-creates-uproar.html#ixzz3RNQBrmng
-----------
Women constitute only 13% of Saudi workforce
10 Feb, 2015
DAMMAM — Saudi women occupy only 13 percent of private and public positions occupied by nationals despite accounting for 51 percent of Saudi graduates, according to statistics from the Central Department of Statistics and Information.
The department's statistics included candidates graduating from both undergraduate and postgraduate levels and from universities in the Kingdom and abroad, the Makkah daily reported.
The statistics also show that 64 percent of bachelor's degree graduates from public and private universities in the Kingdom in 2010, 2011 and 2012 were women.
Experts attribute the low proportion of Saudi women in the Saudi workforce to social customs and inappropriate working environments for female staff in some sectors.
Nawaf Al-Dhabib, an expert at the Arab Society for Human Resources Management, said the concept of women working in society was still relatively new.
He said: "It is not an accurate comparison to compare men and women graduates at this stage in our societal development.
"Many unemployed women graduates choose to stay at home. We need the official authorities to intervene in order to open up women's employment to all sectors of the Kingdom."
He added that nowadays women want to support their families with their income and bonuses, a social trend that did not exist before.
"The income of both wife and husband has become essential to the household. This will encourage women to go out to work and will mobilize the current job market in the Kingdom to be more accepting of women."
In his view, the services and medical sectors will provide the most jobs for women, especially with the Ministry of Health's new expansion projects.
"The private sector was quicker than the public sector to recruit women because private sector establishments are investments looking after employees' qualifications and contribution to the organization."
Mohammad Al-Khunaizi, a member of the human resources committee at the Shoura Council, said Saudi women's participation in the workforce was indeed low but with the spread of fake Saudization, where Saudi employees are effectively paid a minimal fee to sit at home, the statistics are inaccurate.
He said: "The Ministry of Labor needs to define the right environment for women to work in. This includes setting sexual harassment laws to protect women and ease their fear.
"There are many reforms that need to be implemented before women are employed in all sectors."
http://www.saudigazette.com.sa/index.cfm?method=home.regcon&contentid=20150210233289
-----------
Iranian opposition leader's wife recounts their captivity
10 Feb, 2015
Mehdi Karroubi, the two-time speaker of parliament, was among the closest members of the inner circle of the founder of the Islamic Republic of Iran, Ayatollah Ruhollah Khomeini. After serving prison sentences during the regime of the former shah of Iran, in 2011, he was again detained and imprisoned following a demonstration of members of the Iranian opposition in support of the people of Egypt and Tunisia. This month marks his fourth year under house arrest as he approaches his 80th birthday.
Karroubi's followers consider him a leader of the Green Movement, the movement that was born out of opposition to the 2009 presidential elections, in which incumbent Mahmoud Ahmadinejad was declared victor.
Fatemeh Karroubi, who answered Al-Monitor's questions via email, spent a period in detention alongside her husband but was later released. This is her first interview in four years. A former member of parliament herself, she revealed previously unpublicized details of the house arrest and said that while some aspects of her husband's house arrest have improved slightly (such as access to newspapers and a visit by Iran's new health minister), Mehdi Karroubi remains steadfast and continues to demand an open trial, something he so far has not been granted.
http://www.al-monitor.com/pulse/originals/2015/02/iran-green-movement-mehdi-fatemeh-karroubi.html#ixzz3RNOdosL1
-----------
I Am Not Questioning or Insulting Islam, Just Talking About Rape, Says Penang Exco
10 Feb, 2015
Penang exco Chong Eng said she was neither questioning nor insulting Islam when she criticised the Selangor Islamic Department's (Jais) Friday sermon that women must cover themselves up (tutup aurat) to prevent being raped.
The DAP lawmaker, who is facing police investigation for her statement yesterday, said her comments were not intended to question the religion or its teachings.
"I was not trying to question the religion or its teaching. I merely wanted to highlight that rape is a premeditated crime.
"Women covering themselves does not prevent rape. Studies have shown that," she said.
Yesterday, Chong issued a statement criticising Jais over its sermon that preached women must "Tutup Aurat" to prevent rape.
She said the message by Jais gave "misleading information on rape, smacks of victim-blaming, and shows male bias in religious leadership".
"Sadly, Jais's sermon is misinformed, irresponsible, disrespectful and smacks of male bias. This 'Tutup Aurat' message does nothing to help female victims of sexual assault and abuse.
"It shifts the blame and responsibility in preventing sexual crimes onto victims, instead of the perpetrators," said Chong, who is Penang Women's Development Corporation (PWDC) chairman.
Inspector-General of Police Tan Sri Khalid Abu Bakar tweeted last night that Chong will be investigated under Section 298 of the Penal Code for uttering words, with deliberate intent to wound the religious feelings of any person.
Speaking to The Malaysian Insider over the phone today after she said she did not expect such a reaction to her statement.
"I was trying to make my point about rape being a crime that is premeditated by the culprits, not a mere reaction to how a woman dresses. In rape cases, the victims are vulnerable and cannot defend themselves.
"There had been so many cases of children falling victim to rapists and in these cases, the victims are not even fully developed," she said, arguing her point that "tutup aurat" was not enough to prevent the crime.
On being investigated, Chong, a seasoned politician and a former MP, said she is ready to give her full cooperation to the police.
"Many politicians, like (Seputeh MP) Teresa Kok and others from my party had been called up to have their statements recorded and probed over various matters.
"I am ready to face this. I will cooperate fully," she said.
Jais had delivered a Friday sermon titled "Aurat: Antara Kebebasan dan Maruah Diri" (Aurat: Between freedom and dignity).
In the sermon, the department said Muslim women should cover their "aurat" to prevent being harassed physically or mentally; to prevent false accusations ("fitnah"), evil gazes ("pandangan jahat") and bad incidents ("perkara buruk").
The negative incidents such as rape, illicit sex, and incest ("rogol, zina, sumbang mahram") can be avoided if they cover themselves up, according to the sermon.
The term "tutup aurat" means covering one's intimate parts of the body from the sight of others with clothing. According to the Quran, exposing the intimate parts of the body such as the genitals and for women, breasts as well, is unlawful in Islam and regarded a sin.
However, which parts of the body that must be covered also varies depending on different schools of Islamic thought.
Chong also said Jais's emphasis on women's "Aurat" and victim-blaming showed that Malaysia's religious leadership lacked gender sensitivity and understanding of women's issues, and called for concrete efforts to increase women's representation in all sectors, especially in religious leadership.
She said rape involved more complicated dynamics than the failure of women to "tutup aurat".
http://www.themalaysianinsider.com/malaysia/article/i-am-not-questioning-or-insulting-islam-just-talking-about-rape-says-penang#sthash.pwgMmBTK.dpuf
-----------
Pakistani women torn between divorce and husband's polygamy
10 Feb, 2015
Muslim clerics and conservative tradition endorse polygamy in Pakistan, despite longstanding laws that give wives the right to divorce if their husbands marry other women.
Muslim clerics and conservative tradition endorse polygamy in Pakistan, despite longstanding laws that give wives the right to divorce if their husbands marry other women.
Islamabad (dpa) – Sidra Jabeen was forced to accept her husband's second marriage to avoid poverty and the social stigma that divorced women face in Pakistan.
The 28-year-old mother of two learned about her husband's secret marriage three years after their own wedding.
"By then it was too late for me to seek divorce," she said, "I had two daughters and was afraid for their future if they have to live without a father. So compromise was the only option."
Divorce is a personal decision, but in Muslim Pakistan it may come with a lot of religious strings attached.
A body of clerics is recommending changes in Muslim family laws to deny the right of divorce to women whose husbands remarry without their consent.
"Islam allows a Muslim man to keep up to four wives at a time and women should accept this," the Islamabad-based Council of Islamic Ideology said.
The council is an official institution empowered by the constitution to recommend legislation emanating from Islamic practice.
It comprises dozens of clerics and has often been criticized by rights groups for its endorsement of polygamy and child marriages.
"A husband's polygamy should no more be grounds for a woman to seek divorce," council chairman Maulana Mohamed Khan Sheerani said.
Existing British-era law in Pakistan allows women to seek divorce in court if husbands remarry without their consent, said Rizwan Khan, an Islamabad-based lawyer.
But the law is often abused in a male-dominated conservative society biased in favour of men, Khan said.
In most cases, the state endorses polygamy, according to women's rights organization Aurat Foundation.
"The problem exists in its ugliest form among rural communities where women heavily depend on men for both financial and social security," lawyer Khan said.
The Islamic council has also recommended changes to laws dealing with divorce on religious grounds.
According to Islamic shariah, or Mohammedan jurisprudence, a divorce can come into force either at once or over the period of three months in phases.
The preferred mode of three months is to give couples a chance to reset their relationship after they make the initial decision, lawyer Khan said.
Sheerani said the council has recommended punishment for those who seek immediate divorce.
Once again, the recommendations have enraged rights groups.
"Clerics are overstepping their mandate by trying to micromanage personal lives," Islamabad-based activist Rakhshinda Perveen said. "Their recommendations are always biased in favour of men."
"Why do they discuss such issues when there are bigger problems to deal with in Pakistan?" she said.
But another member of the council said it was concerned about the rising trend of divorce in Pakistan.
"The divorce rate has been going up in recent years. It was the need of the hour for the council to make the process difficult," Maulana Tahir Ashrafi said.
http://dalje.com/en-world/pakistani-women-torn-between-divorce-and-husbands-polygamy/536156
http://www.news.nom.co/pakistani-women-torn-between-15386885-news/
-----------
Half-million U.S. women mutilated in barbaric practice
10 Feb, 2015
UNITED NATIONS – A disturbing Population Research Bureau report indicates the number of women in the United States at risk of ritual female genital mutilation has doubled in 10 years, in tandem with the increase in immigration from Muslim countries in Africa.
The practice, also known as female circumcision, is common in Muslim countries in Africa and the Middle East.
The report from the bureau indicates more than half-a-million women in the U.S. may have already been mutilated or could soon have the procedure done to them.
That's up from 227,000 in 2000. A 1997 NIH report placed the number of women at risk at 168,000, based on 1990 census data.
African immigration to the U.S. has increased every decade since the 1970s. The Census Bureau reports nearly 1.6 million African-born now live in the U.S.
The latest reports on the practice coincide with the United Nations' International Day of Zero Tolerance. The U.N. estimates 130 million women and girls in the Middle East and Africa have undergone some form of the procedure.
While the U.N. and associated groups are working to end the barbaric practice, none of the official reports and statements mentions the fact that Muslim religious leaders and scholars prescribe it.
The official line is that there is no direct mention of the practice in the Quran and, hence, no link to Islam. However, Islamic websites direct the reader to numerous scholarly references encouraging the practice.
Indonesia, the world's most populous Muslim country, enshrines the practice in its health laws, and an Islamic foundation sponsors a mass female circumcision ceremony annually.
Many of the women who are being brutalized see a connection to religion, even if those trying to save them from it don't.
When directly asked about the link between Islam and the practice, U.N. program coordinator Nafissatou Diop admitted 50 percent of the women who have been victimized believe it is a religious requirement.
And many Muslim religious leaders in the U.S. apparently don't oppose it, even though it is against the law.
Jaha Dukureh, a survivor from Gambia who now lives in Atlanta, told WND: "We are reaching out to [Muslim] religious leaders here in the United States. Some don't want to talk to us because this is an issue they believe is religious. Some of them won't even let us into their mosques when they know we're coming."
http://www.wnd.com/2015/02/half-million-u-s-women-mutilated-in-barbaric-practice/#v3mwpPjT3Ty42wUd.99
-----------
Women told to participate in electoral process: Muslim Sisters for Social Justice
10 Feb, 2015
Muslim Sisters for Social Justice in collaboration with the Friedrich Ebert Stifung Foundation, has charged women in Iwo, Osun State, not to be in isolation in the forthcoming general election.
The group gave the charge recently at a voter sensitisation workshop it organised for women across the communities.
Speaking at the event, the representative of Friedrich Ebert Stifung Foundation, Mrs Chizboa Nwuzor, said women's participation in politics would entrench democratic ideals, adding that this would disabuse the minds of those who consider women as inferior elements.
She urged them not to be discouraged, but rather be actively involved in the electioneering process to be able to lift the country up politically, in togetherness with men.
According to her, "in any given society, women are indispensable to the growth of democratic ideals and I want you to be more active in the game and get yourselves more involved in partisan politics."
Speaking on the theme: "Voter education for rural women", Nwuzor pointed out that women were essential in politics and that they needed to make their impact felt in the system, saying, "I am now appealing to you to wake up from your slumber to prove to the world that you are not weaker vessels in the act of politicking."
Nwuzor, who commended the organisational ability of Muslim Sisters for Social Justice, described the large turnout of Iyalojas, members of the women wing of the political parties, as well as Christian and Muslim women, including those pudah in Iwo Local Government Area as outstanding.
The President, Iwo Board of Trustees, Chief Bayo Aremu, who was the chairman on the occasion, also appreciated those behind the workshop, saying the workshop would motivate and equip women in casting their votes wisely.
In her remarks, Lady Evangelist Folashade Asafa, who doubles as the President, National Council for Women Societies, also described the organisers of the programme as people of substance and lovers of wisdom.
She charged women to be actively involved in active politics.
"I also charge participants at the workshop to find time to collect their Permanent Voter Cards so as not to disenfranchise themselves in the forthcoming elections.
"You should as well, give your votes to credible candidates so that you can enjoy the best of the dividends of democracy."
In their speeches on the occasion, the Ologburo of Ogburo, Oba Asimiyu Agboluaje and the Oosa of Iwoland, Chief Yekeen Orobimpe, charged women to educate their children about the dangers of being used as thugs before, during and after the election.
http://www.tribune.com.ng/news/community-news/item/29056-women-told-to-participate-in-electoral-process
-----------
Muslim feminist rights voice Asra Nomani details her fight against extremism
10 Feb, 2015
Author and Muslim feminist rights voice Asra Nomani discusses the fight to confront growing extremism in the Muslim and the Arab World, and the more important battle to strengthen the voices of moderate.
Nomani, the author of several books on her life as a Muslim woman, talks about the need to understand how extremists work and why moderates need to come together to achieve healing and freedom.
Nomani was the guest on the weekly Arab radio program "Talk of the Town" Radio on 1450 AM Chicago and online at www.YahalaVoice.com on Friday Feb. 6, 2015. (The show is broadcast live each week at 4:05 PM Chicago CST time). She talks about how she was inspired by her mother who wore a niqab (full face covering) but was later encouraged to unveil by her mother and by her father's openminded view on the cause of women's rights.
"When I would see great inequities like the segregation of women in parties and the refusal of mosque leaders to allow women int he mosques and I believed this isn't right," Nomani said. "This is what I inherited, this ancestry of critical thinking. … My parents had my back and they always do."
Nomani agrees that women face discrimination throughout the world, not just in the Arab and Muslim World. But as Arabs and Muslims, that is our battle to fight. But she says she doesn't believe Arabs and Muslims "have a monopoly on discrimination issues."
"We come from collective societies where the collective of a society or the community trumps individual rights. For example, my mom and dad didn't marry who they wanted to marry," Nomani notes. "Because the individual is less important. … In collective society the individual will be lower than individuals in the West. The hallmark of collective societies is honor and shame. … women carry the honor of a family and community and they have that burden on their shoulders."
The argument for feminism, Nomani says, is an argument of individual rights.
Nomani discusses her friendship with murdered Wall Street Journal reporter Daniel Pearl, the real battle between moderates and extremists rather than Israelis/Jews and Arabs/Palestinians, and also ways we can strengthen the moderate Arab and Muslim voices in American and in the Middle East.
http://thearabdailynews.com/2015/02/09/asra-nomani-details-fight-extremism/
-----------
URL: https://www.newageislam.com/islam,-women-and-feminism/new-age-islam-news-bureau/turkey-offers-cash-rewards-for-marrying-early/d/101456