New Age Islam News Bureau
08 February 2022
• 'Christians, women top blasphemy targets in Pakistan'
• Udupi Muslim girls hope HC will let them wear hijab to class, principal deems them 'beyond help'
• Muslim schoolgirl asked to remove hijab in Puducherry, inquiry ordered
• US Muslims react to Biden's nomination of first Muslim woman to be federal judge
• For country's uplift, women should work alongside men: Munir
• Women protest denial to right to education of girls in Afghanistan, Pakistan
• Minister of Education: Nigeria's constitution allows Muslim women to wear hijab
• ISIS women in Syria camp clash with police, one child killed
• Is the balaclava trend offensive? These Muslim women say it's complicated
• Islamic Charity Foundation Urges Women To Take Up Responsibility
• Two women kidnapped in Mirpurkhas after attack on house by 20 suspects
• UAE's Sheikh Mohammed, Saudi Arabia's Princess Reema attend Beijing Winter Olympics opening ceremony
• Developing South Asian female talent, leadership in world of creativity
• Writer, politician Bushra Rehman passes away in Lahore
Compiled by New Age Islam News Bureau
URL: https://www.newageislam.com/islam-women-feminism/triple-talaq-muslim-women-pm-modi/d/126328
--------
Ban on Triple Talaq Not Just Beneficial for Muslim Women, Positive Step for Men Too, Explains PM Modi
FEBRUARY 08, 2022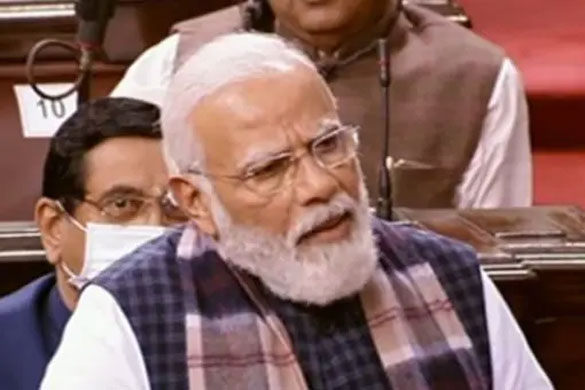 Prime Minister Narendra Modi speaking in Rajya Sabha. (Sansad TV grab)
----------
Ban on triple talaq has not only benefitted the daughters, but men too, Prime Minister Narendra Modi told Rajya Sabha on Tuesday as he vouched for gender equality. He added that men and women are on par today, and there was no reason for the marriage age of males and females to be different.
The Centre has proposed to raise the minimum marriageable age of girls from 18 to 21 years of age, irrespective of the religion. PM Modi had earlier said that the purpose for raising the age of marriage for girls is to empower 'desh ki beti' so that they get enough time to complete education and build their careers and become 'Aatmanirbhar.'
Recently, Ittihad-e-Millat Council chief Maulana Tauqeer Raza Khan's daughter-in-law Nida Khan had joined the Bharatiya Janata Party (BJP). Nida, who is a victim of triple talaq, said, "BJP's fight against triple talaq was the turning point for supporting the party. The security given to women by the BJP government by making a law on triple talaq will be a big issue in the elections this time."
PM Modi further said in Parliament that the abolishment of Article 370 in Jammu and Kashmir had empowered women. He went on to say that the government had empowered the people as well by repealing Article 370.
In the Rajya Sabha, PM Modi also addressed the pressing issue of gender disparity. The Prime Minister stated that there is no reason for the marriage age of males and females to be different. PM Modi also stated that the eradication of Triple Talaq benefitted not only the daughters but the entire society.
Source: News18
https://www.news18.com/news/politics/triple-talaq-not-just-beneficial-for-muslim-women-positive-step-for-men-too-explains-pm-modi-4748873.html
--------
'Christians, women top blasphemy targets in Pakistan'
February 7, 2022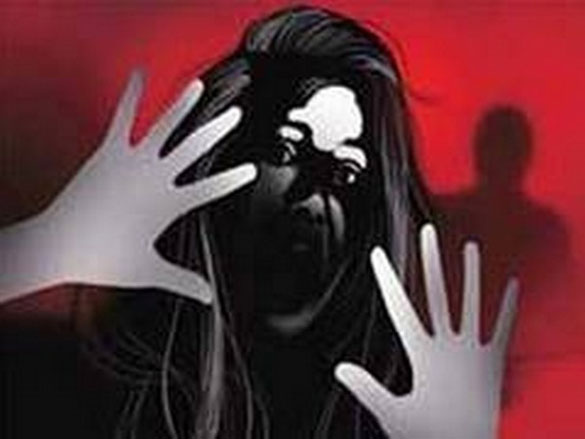 Image: Zee5
----------
Islamabad [Pakistan], February 7 (ANI): Violence against Christians is on the rise in Pakistan, particularly among Christian women, according to a new report by the Center for Social Justice (CSJ).
CSJ reports suggest, roughly 70 per cent of female victims of extrajudicial murders on blasphemy charges come from these minority communities, and the bulk of the victims are Christian women.
"If you're a Christian woman in Pakistan, you're probably the most likely to be charged with blasphemy following torture, a lengthy trial, and, most likely, a death sentence are the end results," reported Times of Israel.
Despite making up just 5 per cent of the population, minority populations are implicated in roughly one-third of all blasphemy cases, suggests the report's findings.
Blasphemy laws in Pakistan are used to settle personal disputes, reported the Times of Israel.
Over half of the 484 members of minority communities charged with blasphemy were Christians (264), nearly 40 per cent were Ahmadis (188), and the rest were Hindus (21), Pervaizis (7), Ismailis (1), Sikhs (1), and Buddhists (2).
According to a report from the Centre for Research and Security Studies (CRSS) in Islamabad, of those accused of blasphemy, 89 have been subjected to extrajudicial murder by lynch mobs since the country's inception in 1947.
Most of the cases, approximately 70 per cent, occurred in Punjab. The remaining instances primarily occurred in Sindh, where 177 accusations were reported during the ten year period, and Islamabad, where 55 cases were reported during the same time. (ANI)
Source: Zee5
https://www.zee5.com/articles/christians-women-top-blasphemy-targets-in-pakistan
--------
Udupi Muslim girls hope HC will let them wear hijab to class, principal deems them 'beyond help'
ANUSHA RAVI SOOD
8 February, 2022
The protesting students of the Udupi Women's PU College | Photo: Anusha Ravi | ThePrint
----------
Udupi: As they have been doing for weeks now, five students of a women's Pre-University (PU) college in Karnataka's Udupi district arrived at the institution's gates Monday morning, their heads covered with a hijab (headscarf). With the institute banning entry to students wearing hijab since December last year, the five — A.H. Almas, H. Shifa, Aliya Assadi and two minor students aged 17, remained standing outside the gates of the college.
PU or junior college is how classes 11 and 12 are referred to in Karnataka. So, the first PU is Class 11 and the second PU is Class 12.
All five students, represented by their parents, have petitioned the Karnataka High Court, seeking its intervention to allow them to attend classes in hijab, and the HC is set to hear the matter Tuesday. On Saturday, the Karnataka government ordered a ban on clothes which disturb equality, integrity and public order in schools and colleges.
"I am hopeful that the judge in this case will give us a positive response. I have hope that he will uphold constitutional values and value our guaranteed right to wear a hijab. Constitution already assures equality and education to us. I don't understand why the Karnataka government is not (doing so)," A.H. Almas, a student of 2nd PUC told ThePrint Monday.
What started as a disagreement over the wearing of hijab between a small section of Muslim girls and the management of the Udupi Women's PU College, has now taken on political and ideological colours, with demonstrations being witnessed across Karnataka, and a section of Hindu students wearing saffron scarves as protest against Muslim students wearing hijab.
"There are 1,000 students in our college, of which about 100 are Muslims. None of them have an issue except this group of indisciplined and irregular students," alleged Rudre Gowda, principal of the Udupi Women's PU College, while speaking to ThePrint Monday.
"They are poor in academics and their attendance and report cards have been sent to the minority welfare board too. They are beyond help and blackmailing us. We have held talks with their parents and community leaders multiple times and they have understood that the girls are acting under the influence of someone else," said Gowda, one of the respondents to the girls' high court petition.
While the students agree that there are more than 90 Muslim girls who attend classes without hijab, they are not the first ones here to wear it, nor have they taken to wearing it recently, they claim. "It is a lie that we started wearing hijabs only now. Some of our seniors used to wear hijab too. Sometimes, the teachers would try to pull it off and the pin used to secure the hijab would cause wound and bleeding. We have been discriminated against and harassed for wearing hijab for years," H. Shifa, another second PUC student, alleged.
Also read: A timeline of how hijab row took centre stage in Karnataka politics and reached HC
'This is Hindu Rashtra' says college committee V-P
Meanwhile, Yashpal Suvarna, vice-president of the Udupi Government Women's PU College development committee and a BJP leader, said "Hijab doesn't feature in our mandated dress code" for the college.
"When the word doesn't exist, it means it isn't allowed," Suvarna told ThePrint.
"This is Hindu Rashtra. If 'they' are opposing 'our' culture then 'we' have to unite, else there won't be any result," he added, when asked if Hindu organisations were asking Hindu students to wear saffron scarves in protest against the wearing of hijab by Muslims.
He also accused the Social Democratic Party of India (SDPI) and Popular Front of India (PFI) of instigating the five students through the Campus Front of India (CFI), which has rejected the claim.
"We are merely helping the Muslim girl students because they approached us after the college authorities refused to let them insider classrooms," Masood Manna, committee member of the Udupi District CFI, told ThePrint. He mentioned that the "help" included drafting and submitting memorandums to district education officials, mobilising support from other students and community leaders for the girl students, and arranging for press meets etc.
"We are an organisation working for student welfare and do not want to bring politics into it. In fact, it is BJP leaders who instigated Hindu students to wear saffron scarves and politicised the issue," Manna claimed.
The rift over the wearing of headscarves has spread to other educational institutions in the district and state.
R.N. Shetty PU college in Udupi district's Kundapur town declared holiday for students till Wednesday, after some 200 Hindu students arrived on campus Friday wearing saffron scarves, and demanded that they be allowed to wear it, since Muslim students are allowed to wear the hijab. College authorities then banned entry to both sets of students. The college is now waiting Tuesday's High Court order to resolve the issue.
"I had called a parent-teacher meeting Monday, but cancelled it because we first need to know what the High Court says," Naveen Shetty, principal of the college, told ThePrint.
Narayana Shetty, principal of another college in Kundapur, the Bhandarkar College, also added: "We are not allowing anyone in hijab or in saffron scarf. My college is not a place for politics and anything that disrupts harmony won't be allowed."
Staff at the college said Muslim girls who were adamant on wearing the hijab had not attended college Monday.
Local police too have their eyes trained on the high court decision. According to sources in the Kunadapur police station, some 150 police personnel have been deployed in groups across all colleges in the town.
Source: The Print
https://theprint.in/india/udupi-muslim-girls-hope-hc-will-let-them-wear-hijab-to-class-principal-deems-them-beyond-help/824172/
--------
Muslim schoolgirl asked to remove hijab in Puducherry, inquiry ordered
08th February 2022
By Debjani Dutta
PUDUCHERRY: After Karnataka, a controversy has raked up in Puducherry after a government school headmaster allegedly asked a Muslim student not to wear hijab and burqa in school.
A joint delegation of political and social activists today petitioned the Director of Education P T Rudra Goud in this regard seeking action against the incident. At the same time, they have demanded a ban on RSS activities in the courtyard of a government school, following a video going viral.
The girl is a student of 9th standard in Government High School in Ariyankuppam, who has been coming to school wearing the hijab and burqa, according to her father Iqbal Basha.
She would remove the burqa once she reaches her school and attend classes wearing hijab, he told TNIE. But this was objected to by the school headmaster, after the school reopened on Feb 4, he said. Though she has been wearing the hijab from first standard while studying in the same school, the objection has been raised a few months back.
Basha who is also the Organiser (South) of the SDPI party in Puducherry asked the Headmistress to give her objections in writing, but she refused and directed him to meet the higher authorities in the education department. Following this, he approached political and social activists, who took up the matter with the authorities of Education department.
One of the petitioners Gayathri Srikanth, a member of DMK's women wing said how could a Muslim student be disallowed from wearing a hijab in school. In all colleges and Universities, Muslim students have been permitted to wear it.
"The matter has just been brought to my knowledge and I have asked the Chief Education officer to inquire and give a report", Rudra Goud told TNIE.
He clarified that no orders have been issued banning students from wearing hijab in school.
However with regard to the complaint, reports have been reaching him that this student suddenly started coming to school wearing burqa, which was objected by the Headmaster of the school, he said. However, a detailed report is awaited.
Following the incident, he said that the Education department will formulate guidelines on dress code for schools and after government approval will direct all students to follow it, said Goud.
"Now someone is coming wearing Burqa, tomorrow some other student may come wearing saffron robes or shawls l", he said citing Karnataka and hence a dress code guidelines will be issued for everyone. Puducherry government is providing the school uniform and in addition to that the few things that would be permitted, he said.
On the other hand, a video showing some physical training to school students in the courtyard of a government school in Sompet in Mannadipet Commune with students shouting "Jai kali", "Bharat Mata ki jai" has gone viral. The petitioners have raised objections to the use of the school ground, allegedly for RSS activities and sought a ban on it.
The Education Department has not given any permission to anyone for conducting any physical training or yoga activities, said Rudra Goud. Most primary schools do not have a watchman and it is difficult to control the use of the open courtyard after school, he added. If someone applies for permission, it will be examined and accordingly decided, said Goud.
The political and social activists have faulted the NDA government in Puducherry for such activities.
Source: New Indian Express
https://www.newindianexpress.com/states/tamil-nadu/2022/feb/08/muslim-schoolgirl-asked-to-remove-hijab-in-puducherry-inquiry-ordered-2416628.html
--------
US Muslims react to Biden's nomination of first Muslim woman to be federal judge
By Zainab Iqbal in New York
7 February 2022
Muslims across the United States are celebrating President Joe Biden's judicial nomination of Nusrat Choudhury, who, if confirmed by the Senate, will be the first Muslim woman to be appointed as a US federal judge.
Choudhury, a Bangladeshi American among the eight nominees announced by the White House on 19 January, is the legal director of the American Civil Liberties Union (ACLU) of Illinois, a position she has held since 2020. Before that, she served as the deputy director of the national ACLU's racial justice programme, following a stint as a senior staff attorney for the organisation's national security project, and was a Marvin M Karpatkin Fellow.
In 2020, leading Democrats called on Biden to appoint Muslim federal judges if he were to be elected.
Making the request in a letter at the time, House Representative Grace Meng wrote: "The judiciary today does not reflect the America it presides over. As of 2020, there is to our knowledge no appointed member of the federal judiciary who identifies as Muslim, nor has there ever been."
There are currently 890 federal judges, and, if confirmed, Choudhury will be a judge in the District Court for the Eastern District of New York and the second Muslim judge on the federal bench. However, American Muslims argue that this would still not be enough.
The US federal judicial system decides the constitutionality of federal laws and resolves disputes regarding these laws.
Talk of the town
Choudhury's over a decade-long commitment to fighting for civil liberties and justice for all has been the talk of the town.
To many, one of the most notable roles of Choudhury's career was when she was the litigator in the Raza v. City of New York lawsuit against the NYPD's unjust surveillance and profiling of Muslims.
Last year, Choudhury, along with 78 religious, civil and community organisations, fought for the Chicago police board to fire John Catanzara, an officer who made anti-Muslim statements. The officer eventually faced a disciplinary hearing and resigned a day later.
Choudhury has long been an outspoken critic on the frequency of unarmed Black men being killed in America, writing in 2014 that it happens too often and that there needs to be a comprehensive ban on racial profiling.
She also challenged the No-Fly List of the US government, a database that government agencies use to decide who is allowed to board flights. In 2012 Choudhury was the litigator in the first federal lawsuit challenging the No-Fly List procedures.
"More than two years ago, our clients were placed on a secret government blacklist that denied their right to travel without an explanation or chance to confront the evidence against them," Choudhury said in a statement at the time. "The Constitution requires the government to provide our clients a fair chance to clear their names and a court will finally hear their claims."
Eric Naing, the communications director at Muslim Advocates, believes Muslims should be celebrating this nomination "whole-heartedly".
"Nusrat has spent her whole career defending the civil rights of Muslim communities and other marginalised communities," Naing told Middle East Eye.
"She would break barriers as the first Muslim woman and Bangladeshi American federal judge, but maybe more importantly, she has spent her entire professional life in the trenches, with the community, fighting for civil rights."
In July 2021, Muslim Advocates sent a letter to Senator Chuck Schumer urging him to recommend Choudhury as a federal judge, which he eventually did.
MEE has reached out to the ACLU to speak with Choudhury but was told she is not able to speak publicly during the pendency of the nomination in the Senate.
"Nusrat Choudhury's nomination to the federal bench is historic...During her tenure as legal director in Illinois, she has among other things led our legal team in efforts to improve policing in Chicago, protect medically-vulnerable persons detained on immigration charges during the COVID pandemic in Illinois county jails, and challenged unfair practices that drive Chicago residents into bankruptcy to pay fines and fees," the ACLU released in a statement.
'A welcomed addition'
Choudhury's nomination has been received more favourably than when Zahid Quraishi, a former magistrate judge in New Jersey, became the first Muslim to be appointed as a US federal judge last year.
Some American Muslims had questions about Quraishi's professional past as a lawyer for US Immigration and Customs Enforcement (ICE) and as a "detention advisor" while serving in the military during the Iraq war, Slate reported last year.
One of the many people to voice their concerns at the time was Zahra Billoo, a civil rights lawyer and the executive director for the Council on American-Islamic Relations San Francisco.
"There are some grave human rights violations that have happened on America's watch over and over again for many, many years. The extent that it's possible he participated in some of them, or gave legal advice to some of them, we want to know," she told Slate.
Billoo, however, feels excited about Choudhury's nomination, saying that Choudhury has committed her career to public service and has taken on very difficult fights.
"This…news should be championed. Nusrat's commitment to her community and commitment to justice is to be celebrated and would be a welcomed addition to the bench," Billoo told MEE.
"At the same time, she is just one judge in a centuries-old system that, from its inception, has persecuted people of colour, poor people and political dissidents.
"And so while this is so exciting, it is hopefully the first of many needed steps."
Similarly, Sahar Aziz, a law professor and founding director of the Center for Security, Race and Rights at Rutgers University, believes that while the nomination is great news, it is not enough to change the flawed US judicial system.
"[Quraishi] was a prosecutor. He had spent his entire professional life representing the government or large companies," Aziz told MEE.
"Nusrat Choudhury is representative of plaintiffs who bring civil rights cases. She tends to sue the government, advocating against national security policies and practices. And that is quite different in terms of how she has worked with the law and has worked to ensure that the law provides equal protection to everyone."
Government lawyers and former lawyers for large companies are highly overrepresented in the judiciary, she explained, which has caused significant concern within the legal profession that the judiciary has a one-sided view of the efficacy of law or the lack thereof.
According to Aziz, although judges matter significantly, they are just one part of a complex system comprised of multiple stakeholders that include jurors, lawyers and government officials.
She believes that having judges with "diverse professional experiences and diverse personal experiences that are interconnected to their identities is important at a macro level".
"When you have judges that have homogenous experiences personally and professionally, you will structurally produce a judiciary that is lopsided in favour of those experiences and perspectives," Aziz said.
"So with Nusrat Choudhury, I think she counterbalances the trend because she's a Muslim woman and because she worked most of her career in civil societies specifically in the ACLU," she said, highlighting Choudhury's representation of people affected by post 9/11 laws, policies and practices.
Aziz argued, however, that one judge cannot change the entire system, especially because the power of a judge is limited.
"Ultimately you want a judge who is objective and impartial, but again informed to understand that what may exist on paper isn't always reflected in the reality, particularly of those groups in society that are less powerful, that are often scapegoated, that are stigmatised," she said.
"And that certainly has been the case for Muslims, Arabs and South Asians for the last 20 years."
Source: Middle East Eye
https://www.middleeasteye.net/news/us-biden-nominates-first-muslim-woman-federal-judge-choudhury
--------
For country's uplift, women should work alongside men: Munir
February 8, 2022
Patron in Chief United business Group SM Munir has said that for the development of the country, it is imperative that women also work alongside men. All the women chambers of the country have a vital role to play in reviving the country's economy.
He said this while talking to former Vice President of FPCCI and Founder of Khairpur Chamber of Commerce Shabnam Zafar on telephone.
He said UBG has ensured the participation of women entrepreneurs in all the committees in the FPCCI and the United Business Group under the leadership of Zubair Tufail has been playing a vital role in strengthening women and we will continue to support women at various levels.
SM Munir said that during the presidency of Mian Idrees, Zubair Tufail, Abdul Rauf Alam, Ghazanfar Bilour and Dawar Khan Achakzai, equal rights were given to women at FPCCI and we are happy that Shabnam Zafar was elected Vice President of the Federation of Chamber of Commerce and industry from the men's seat on Sindh quota and she performed her duties successfully. Shabnam Zafar agreed with the head of UBG.
Munir said all the leaders and workers of the group should intensify their contacts with the leaders of associations and chambers of commerce across the country.
President UBG appreciated the efforts and dedication of Khalid Tawab, Hanif Gohar, Tariq Aleem and other leaders and said that once again United Business Group will lead the business community successfully with determination and enthusiasm.
Source: Pak Observer
https://pakobserver.net/for-countrys-uplift-women-should-work-alongside-men-munir/
--------
Women protest denial to right to education of girls in Afghanistan, Pakistan
SHABIR IBN YUSUF
07 Feb, 2022
Srinagar: Young girls and women Monday held a protest in front of United Nations office here against the denial of right to education to girls in Afghanistan, Pakistan and Pakistan occupied Kashmir.
They presented a memorandum to UN officials here.
The protest was organised by J&K Youth Society and was led by its Vice President Yana Mir.
The girls and women held peaceful protests and denounced the denial of right to education to girls in Afghanistan, Pakistan and Pakistan occupied Kashmir.
The memorandum was presented to UN officials by the protestors on behalf of the women of Jammu and Kashmir.
"We would like to bring to your attention the deplorable state of educational opportunities to our sisters in Afghanistan, Pakistan and Pakistan occupied Kashmir with an appeal to initiate a United Nations driven process to protect the rights of these women to secular education," read the memorandum.
"Since the Taliban took over Afghanistan, all schools and educational institutions for girls have been shut down. The two decades of enforced peace under an international mandate had provided a glimmer of hope to thousands of girls and their families that Afghan girls could finally have access to education without fear," it said.
"The geo-political compromise of August 15, 2021 changed all that in the blink of an eye without a thought to the implications for half of that country's population. If the plight of Afghan women and men is to be the responsibility of Afghans alone, then they should have been left alone a long time ago."
"A lot of propaganda is carried out across the United Nations and other multilateral platforms about the human rights situation in Jammu and Kashmir. The proponents and buyers of this propaganda conveniently ignore the wide gap in the educational opportunities afforded to the girls of J&K in comparison with their sisters in those parts of J&K which are illegally under foreign occupation," the memorandum said.
"Pakistan occupied Kashmir and Gilgit-Baltistan today have been sadly left behind on the education front, depriving our sisters of the right to modern and secular education. Over the years, Pakistani leadership has resorted to spreading religious conservatism as a means of political domination."
"A vast majority of Pakistan's population only have access to religious education through a flourishing chain of Madrassas. Education cannot be fettered by dogmatic ideas and students have a right to the vast expanse of knowledge that exists. Absence of modern schools and colleges in PoK and G-B has deprived our sisters the opportunity that we have come to take for granted in India. Not just in J&K, we have access to any institution of our choice anywhere in India," it said.
"It is our fervent appeal that the United Nations take note of the deplorable condition of girls' education, a right that has been cruelly and forcibly snatched away from them for reasons of history, for which they are not responsible nor should they be made to pay the price for it."
"As far as the plight of our sisters in Pakistan is concerned, the less said the better. Except for the urban centers in Punjab and Sindh, access to modern education is non-existent even for boys. In their effort to suppress the freedom movement in Baluchistan, the Pakistani leadership has unleashed extremist religious parties which indulge in indiscriminate killings in a display of intolerance that is reminiscent of medieval times," it said. "Madrassas offering free education, if it can be called that, have mushroomed in Balochistan.
The poor and unemployed families of one of the most richly endowed Provinces have no choice but to send their children to these Madrassas, where their fragile minds are poisoned with retrogressive ideas and information.
In the absence of employment opportunities, students of these Madrassas end up becoming teachers themselves, further proliferating these institutions and their teachings.
The government's half-hearted efforts to standardize Madrassa education have been met with resistance from the powerful conservative forces in the country."
"The situation is no better in Khyber Pakhtunkhwa where all moderate and progressive political forces have been sacrificed. The Province has seen a level of Talibanization that is not there even in Afghanistan.
The educational prospects of the girl child in KP can be described in two words: Malala Yusufzai. Our sisters in KP face as bleak a future as those in Afghanistan," it said.
"Unless the rot is stemmed, very soon most of our Pakistani sisters, barring the rich and powerful, would be subject to the same future."
The memorandum said: "We have deliberately not included facts and figures as these are well documented and publicly available for anyone to see. Our effort here is to make you see the helplessness of our sisters in these countries.
Their leaderships are committed to a kind of conservatism that has no place for women, let alone education for them. It is our sincere hope that you will raise this matter in front of the world community in a manner that objectively and apolitically seeks solutions to this grave human rights problem."
Source: Greater Kashmir
https://www.greaterkashmir.com/todays-paper/kashmir-todays-paper/women-protest-denial-to-right-to-education-of-girls-in-afghanistan-pakistan
--------
Minister of Education: Nigeria's constitution allows Muslim women to wear hijab
February 7, 2022
The Nigerian Minister of Education, Adamu Adamu, says Nigeria's constitution allows Muslim women to wear hijab in line with the teachings of their faith.
He noted that all citizens are allowed to practice their religions as long as no harm or inconvenience is caused to other people.
He spoke at the National Mosque, Abuja, at a public lecture organised by the Coalition of Nigerian Muslim Women as part of activities marking this year's World Hijab Day.
Adamu, represented by Hajiya Sidikat Shomope of the Social Mobilisation Department, Universal Basic Education Commission (UBEC), said it was unfortunate that the controversy over the wearing of hijab in the country had gone down to the school level and generated needless clashes.
There was violence on Thursday at the Baptist High School, Ijagbo in Oyun Local Government of Kwara State, leading to the killing of Habeeb Idris, a Muslim student of the school, when a rally by the Muslim students was reportedly disrupted by hoodlums and security agents.
The minister said: "The wearing of hijab by Muslim women is a Sunna as recommended in the Holy Qur'an (Q 33 V 59)."
According to him, there is a lot the country can gain by dialoguing on matters of religious differences rather than resort to violence.
"Our children will remain citizens of Nigeria irrespective of their faith. They will live and interact in the world outside school where no boundary exists between the religions.
"We should understand that the constitution of the Federal Republic of Nigeria guarantees freedom of religion to all citizens. This, by implication, means that all citizens are allowed to practice their religions according to the teachings of their faith as long as no harm or inconvenience is caused to other people."
He appealed to all traditional, religions and community leaders to use their offices to douse tension so that Nigerians could all live in peace, harmony and tolerance.
Adamu also called on parents and school teachers "to ensure that in both words and actions, they present the best model to our children to emulate."
Chairman, House of Representatives Committee on Electoral Matters, Aisha Duku; Hajiya Maryam Bukar Abba; Deputy Vice Chancellor, Administration, Nasarawa State University, Keffi, Prof. Saadatu Hassan Liman; Prof. Rafatu Abdulhamid of the University of Abuja and the FOMWAN National Ameerah, Hajiya Rafat Sanni, asked hijab-wearing Muslim women to ensure that while the hijab covers their physical appearance, the essence on their lives and behaviours are also prioritised.
The wife of former Vice President Namadi Sambo, Hajiya Amina, said: "We are more determined to sensitize and promote this Islamic identity and culture without being intimidated."
Director, Muslim Rights Concern (MURIC), Prof. Ishaq Akintola, who spoke on 'The Hijab as a Metaphor of Our National Aspiration', noted that it is the responsibility of everyone, especially government at all levels, to ensure that the rights of all female Muslims are protected to adorn hijab in public.
Source: ABNA24
https://en.abna24.com/news//minister-of-education-nigeria%e2%80%99s-constitution-allows-muslim-women-to-wear-hijab_1226874.html
--------
ISIS women in Syria camp clash with police, one child killed
07 February ,2022
Women held in a camp housing families of ISIS militants in northeast Syria tried to kidnap their Kurdish guards Monday, an opposition war monitor said. The attempt led to a shooting that left one child dead and several other people wounded.
A Kurdish official confirmed there was an attempt to kidnap female guards but had no immediate word on casualties. The sprawling al-Hol camp is where tens of thousands of women and children — mostly wives, widows and children of ISIS members — are held.
The attack in the camp came days after ISIS's top leader, Abu Ibrahim al-Hashemi al-Qurayshi, was killed in a US raid on his safehouse in northwest Syria. The camp has witnessed dozens of crimes over the past year.
The incident also comes two weeks after ISIS fighters attacked a prison in Syria's northeastern city of Hassakeh, where some 3,000 militants and juveniles are held.
The attack on the prison led to 10 days of fighting between US-backed fighters and ISIS militants that left nearly 500 people dead. US-backed Kurdish fighters brought the situation under control eventually.
President Joe Biden said al-Qurayshi had been responsible for the Syria prison assault.
The Britain-based Syrian Observatory for Human Rights said women in the al-Hol camp tried to kidnap guards leading to a shooting in which a 10-year-old child was killed and six women and children were wounded.
The Observatory said the shooting caused a fire and the women were not able to kidnap the guards.
Shixmus Ehmed, head of the Kurdish-led administration's department for refugees and displaced, confirmed to The Associated Press that some camp residents tried to kidnap their female guards. He had no information on casualties.
Another Kurdish official who works in the camp said he was not aware of a kidnapping attempt but that there were some riots in a small section holding mostly foreign women and children. Speaking on condition of anonymity in line with regulations, he said seven women and children were hurt during Monday's riots.
In the fenced-off camp, multiple families are often crammed together in tents, medical facilities are minimal and access to clean water and sanitation limited.
Some 50,000 Syrians and Iraqis are located in al-Hol. Nearly 20,000 of them are children.
Monday's incident occurred in the separate, heavily guarded section of the camp known as the annex. Another 2,000 women from 57 other countries are located there and they are housed with about 8,000 children. The women in the annex are considered the most die-hard ISIS supporters.
The Observatory recorded 84 crimes inside the camp in 2021 in which 89 people were killed, including two Kurdish police, 67 Iraqis and 20 Syrians.
Source: Al Arabiya
https://english.alarabiya.net/News/middle-east/2022/02/07/ISIS-women-in-Syria-camp-clash-with-police-one-child-killed
--------
Is the balaclava trend offensive? These Muslim women say it's complicated
By Angelyn Francis
Feb. 7, 2022
All winter, balaclavas have swept the internet. On Tik Tok, #balaclava has nearly 158 million views. There are dozens of tutorials on the platform showing how to crochet your own, how to style it for winter fashion and how to make your own from a scarf.
And almost as many people in the comments pointing out and cracking jokes about how similar the style is to hijab — particularly the scarf DIYs.
A balaclava, a practical garment that was used by soldiers during the Crimean War, has become the winter accessory of choice this season.
Feelings about the trend get especially complicated in places like France and Quebec, where laws bar people wearing religious symbols from certain public spaces. Mask mandates issued by the same bodies of government have further complicated the conversation about wearing face-coverings, like a niqab.
Muslim Montreal-based stylist Amira Bahmed has mixed emotions about the trend. On the one hand, trends spread widely and fashion often draws inspiration from different cultures, so it's nothing out of the ordinary. But on the other hand, she's seen how double standards with laws related to head covering have affected people in her life.
Bahmed told the Star that a friend of hers who wears hijab moved to Quebec from France and went back to school to become a teacher, only for Bill 21 to come into effect and put her plans on hold.
"They can't put their education (to) work. They are being abused physically or verbally. They are seen as oppression figures," she said, talking about the impact opinions of hijab have.
While one is done for style and the other is a personal religious choice, Bahmed said it would be nice if this trendy moment could be used to question just why one is treated so differently than the other.
"Can we learn that in the end, it's the same thing?" she said.
And Ginella Massa, host of "Canada Tonight with Ginella Massa" on CBC, has similar thoughts. Two celebrity examples immediately came to mind.
"White women like Julia Fox and Kim Kardashian have the luxury of covering up because it's 'cool,' but I wish anyone who celebrates modest fashion also advocate for the women who were doing it long before them, and being chastised for it," Massa wrote in a message to the Star.
In 2021, Kardashian showed up to the Met Gala entirely covered, face and all, in a fitted black outfit, an effect similar to that of a burqa.
And more recently, Fox was complimented for wearing a head scarf by Vogue France. The magazine was quickly reprimanded by readers, considering France's ban on religious symbols in public schools and recent vote to bar them from sports games. The country has also outlawed "full veiling" such as wearing a burqa or niqab in certain public spaces.
Massa has dealt with harassment about wearing hijab on TV throughout her career as a broadcast journalist. And she noted that racialized women like herself disproportionately face backlash and are targeted while wearing hijab.
"I'm all for women wearing whatever they want, if it makes them feel good and confident. If that means covering from head to toe, power to them! What's annoying is that when it's in the name of 'fashion,' it's celebrated, but when it's spiritual practice, it's frowned upon, labelled as backward, or oppressive, and in some places even banned," Massa writes.
"Let's normalize modest wear, whatever the motivation."
Source: The Star
https://www.thestar.com/news/gta/2022/02/07/is-the-balaclava-trend-offensive-these-muslim-women-say-its-complicated.html
--------
Islamic Charity Foundation Urges Women To Take Up Responsibility
February 7, 2022
By Karimatou Jallow
Women In Islam Charity Foundation has urged women to take up societal responsibility to ensure better communities in the 21st century.
The foundation made the call during a news conference held on 5th February, 2022 at Pipeline Mosque with utmost aim of educating the people on the role of women in Islam.
Speaking at the women dominated conference, Imam Basir Drammeh, said women have a pivotal role to play in Islam and in societies.
"Women have a great role to play in Islam and in the society since they are ones who will be with the children during the day it is their responsibility to teach the children good morals and values.
"During Prophet Muhammad (SAW) time we used to hear of women who sacrifices and dedicated their life for Islam and also saved the society in an Islamic way, we still have them but more is needed in order to ensure a responsible child who will contribute in the society in Islamic way," the Imam told the gathering at the press conference.
However, he said the western culture has deeply affected how society operates, adding people want to live like westerners nowadays.
"The western culture has affected the people because they want to live a life that is not accepted by their religion and because of that we lack dignity, respect and values in the society and this is not what we expect from good Muslim women," he added.
He advised women to exercise their responsibility on their children in an Islamic way and that will enable a good society.
Meanwhile, Saidy Sallah also said the foundation seeks to help those who are in need and assured their commitment to helping the needy people.
"This foundation was established to help those who are in need, and we have achieved some of our dreams of helping many people without any sponsor and we also plan to establish a school where female children will learn their deen," she explained.
She therefore advised people especially women to join the foundation, to ensure development in the society and also help those who are in need.
Source: Voice Gambia
https://www.voicegambia.com/2022/02/07/islamic-charity-foundation-urges-women-to-take-up-responsibility/
--------
Two women kidnapped in Mirpurkhas after attack on house by 20 suspects
Qamaruddin Shaikh
February 8, 2022
MIRPURKHAS: Amid a street protest and sit-in by several hundred outraged members of the Rajput community and residents of Naokot town, the area police on Monday carried out a raid on a house to recover two women, aged 19 and 14, kidnapped by more than 20 men a day earlier.
The women told the police that they were subjected to torture and criminal assault by several of the kidnappers.
Police and protesting villagers told local reporters that about two dozen men, some of them carrying firearms, broke into a house in Nafees Nagar, ransacked the furniture and fixtures present inside, collected cash and other valuables and kidnapped the two women, one of them married, at gunpoint on late Sunday evening.
They said most of the intruders belonged to the Tungri clan and had come from the nearby Hanif Rajput village.
Victims recovered in police raid, claim having been raped by several men
The incident agonised the local Rajput community and several hundred of its members took to the nearby section of the Naokot-Mirpurkhas road. Demanding immediate recovery of the kidnapped women and arrest of the culprits, they raised slogans against the area police and attackers. They also lit bonfire in the middle of the road and held a sit-in causing disruption in the movement of vehicular traffic for several hours.
In the meantime, Naokot police with the help of informers, carried out a raid on a house, purportedly belonging to Hayat Tungri, in Nafees Nagar and recovered both the women from the guest room (autaq).
The women were escorted to the Nafees Nagar police post before they were taken to the Naokot police station, where they narrated their ordeal. Later, they were sent to the town's rural health centre for a medical examination as they claimed that they were physically tortured and subjected to criminal assault by several of the kidnappers.
A case of armed attack, looting and kidnapping was registered at the Naokot police station against 20 unknown suspects on the complaint of the women's close relative, Ali Raza.
Sources in the area police said some of the suspects had been picked up, but their names were not disclosed till Monday night.
The Jhuddo DSP and SHO visited Nafees Nagar and Hanif Rajput village to collect first-hand information. The DSP issued necessary directives to the area police and persuaded the protesters to disperse peacefully.
The recovered women were likely to be produced in the local court on Tuesday (today).
Source: Dawn
https://www.dawn.com/news/1673893/two-women-kidnapped-in-mirpurkhas-after-attack-on-house-by-20-suspects
--------
UAE's Sheikh Mohammed, Saudi Arabia's Princess Reema attend Beijing Winter Olympics opening ceremony
February 05, 2022
LONDON: Abu Dhabi Crown Prince Sheikh Mohammed bin Zayed on Friday attended the opening ceremony of the Beijing 2022 Olympic Winter Games, which was inaugurated by Chinese President Xi Jinping.
The event, which took place in Beijing's National Stadium, known as the "Bird's Nest," was also attended by leaders and representatives from around the world.
Sheikh Mohammed, who arrived in Beijing earlier on Friday on an invitation from Xi, said he was delighted to attend the event, wishing all the participants success, Emirati state news agency WAM reported.
Saudi Arabia' ambassador to the US Princess Reema bint Bandar also attended the opening ceremony on behalf of the Kingdom, where she cheered the first ever Saudi team to qualify for the winter games.
"Filled with pride as I witness the first ever Saudi Winter Olympics Team at the opening ceremony in Beijing today! They inspire us by proving that there is no limit to their ambition," shae said in a tweet.
The ceremony featured artistic and musical performances and exhibits, which showcased various aspects of Chinese culture. Athletes then waved the flags of their countries, while the Olympic flag was raised, followed by the lighting of the torch, and a firework spectacle.
Source: Arab News
https://www.arabnews.com/node/2018441/sport
--------
Developing South Asian female talent, leadership in world of creativity
Feb 07 2022
Sarah B. Haider
When it comes to creativity, there is no shortage of talent in South Asia. There are people in this part of the world who are brimming with ideas that not only have the potential to defy conventional wisdom but also bring about a change in society.
People with creative minds do not have to say out loud that they have special modes of thinking. They just do what comes to them naturally: break the rules, go beyond the existing paradigms, and think anew.
Unfortunately, however, there is a scarcity of creative platforms available to South Asian communities that could help people — especially women — channelise their creativity.
Sensing the lack of opportunities available to South Asian women belonging to creative fields, United Kingdom's Bradford Literature Festival and Pakistan's Adab Festival initiated a ground-breaking international collaboration to develop female talent and leadership in the arts and culture.
A project — which was based on a digital exchange and development programme — brought together women from diverse and disadvantaged communities in Bradford and across Pakistan.
Titled "Producers of the Future: From Keighley to Karachi", the programme was the brainchild of Adab Festival's Director Ameena Saiyid, who hails from Karachi, and BLF's Director Syima Aslam, who is of British-Pakistani heritage.
Opportunity for under-represented South Asian women
The programme was focused on the cultural skills development of South Asian women from socioeconomically disadvantaged backgrounds in Bradford and Pakistan, who face gender-based, social, cultural, technological, and economic barriers to careers in the arts and culture sector.
According to its initiators, the much-needed opportunity tackled the under-representation of South Asian women in the talent pipeline and positions of leadership in the British creative sector, while also providing a wonderful opportunity for the brave, pioneering, and struggling women artists and writers of Pakistan.
This project was supported by the British Council Digital Collaboration Fund, which supports the UK and Overseas Cultural Partnership to develop digitally innovative ways of collaborating.
A group of ten women – five from the Bradford District and five from Pakistan – worked collaboratively over six months to curate and produce a digital literature festival programme. Participants received a monthly bursary, mentoring, specialised training and funding opportunities to attend arts and cultural events (digitally or live).
As explained by Saiyid, the participants attended online training and mentoring sessions, lectures, and workshops on how to organise a festival or creative artistic events.
Developing the confidence, practical skills and industry connections needed to underpin the continued development of their creative careers, this international group of women have been equipped with the skills they need to design and deliver cultural activity within and informed by their own communities and experiences long after the end of this project.
Women moving ahead as pioneers
Speaking about the project, Ameena Saiyid said that "From Keighley to Karachi" was of great benefit to Pakistani female talent in the creative sector.
"Women in the creative sector in Pakistan — particularly in rural areas — face enormous challenges such as gender discrimination, segregation, exclusion from the public space, lack of mainstreaming, exposure and empowerment, and an insistence on male dependence," she said.
"However, despite women treading a painful course, with every small victory snatched, with great effort and courage, from the teeth of hardened male prejudices, women are not discouraged and are moving ahead as pioneers whilst smoothing the way for those waiting in the wings."
On the other hand, Syima Aslam was of the opinion that highlighting the value and variety of careers in the creative sector is a key priority for Bradford Literature Festival.
"It has been an honour to lead this talent development project in partnership with Adab Festival. The women who took part were recruited across the boundaries of class and geography and their training will enrich their own communities," she said.
"We're incredibly proud of the work curated by this inspiring cohort, and the marginalised conversations they have pulled into the mainstream. This innovative project has successfully highlighted not only the impact of the arts in connecting communities but also the dynamic potential of creative careers and the importance of developing a sustainable talent pipeline."
'More skilful, inspired, and confident'
Shedding light on how she benefitted from the programme, Nazhat Shakir — who was one of the participants in the project — said when she applied to "Producers of the Future," she did not have much experience with the field of creativity and did not know how to put her ideas to use.
"After a six-month journey with the BLF and Adab Festival, I emerged as a more skilful, inspired, and confident person, ready to play my role in the creative field," said Shakir, who hails from Chitral.
"As compared to other parts of Pakistan, creative fields are not given much importance in Chitral. And that is the reason it is hard to find many people from my state in creative fields, particularly producers," she said.
Shakir added that she applied to the programme so that she could highlight issues and contributions of Chitrali women to the world of creativity.
"We have a rich culture here, but many aspects of it are unexplored and undocumented, so I wanted to tell the world about the history of Chitral, our historical songs, and stories of people so that we could become a part of the global village," she said.
She further said that it is a producer's job to preserve a culture and ideas for the next generation.
"And to this end, I wanted to play my part as a producer."
Humanising Lyari
One of the participants in the programme was Dur Bibi, a young woman who completed a master's degree in defence and strategic studies and had no background in creative arts.
Speaking to Geo.tv, Bibi revealed that she suffered the nerves and the doubts that often plague those who dare to step outside of their comfort zones and try something different.
"I am a Baloch and I live in Karachi's Lyari neighbourhood," she said. "Unfortunately, when it comes to Baloch people, the media has portrayed us to be uneducated people, while Lyari is always associated with violence and gang-wars. As a result, people fail to humanise us."
She said that despite having no background in creative fields, she decided to apply to the programme to try her luck. The next thing she knew was an email in her inbox, informing her that she was short-listed for an interview.
"I am well-educated, but since English is my third language, I cannot speak it fluently. And while this dampened my spirits, my interviewers — both from Pakistan and Britain — put me at ease and I nailed it," she recalled.
Bibi — who co-produced the event "Breaking Musical Boundaries," about rappers from her neighbourhood — said when was informed that she had made it through the final selection process, she couldn't believe it.
"I kept thinking why would they select someone like me who has no background in a creative field, could not properly speak in English, and came from a marginalised area," she said. "But when I formally started the programme, one of my trainers, Irna Qureshi, told me that I was selected because the panel saw that I had leadership skills, and I could serve as an inspiration to the women of Lyari."
"I wanted to bring out the true face of Lyari through the event," she said. "And I think I have successfully done that!"
Establishing connections
Wajiha Naqvi —a singer, cultural anthropologist, and creative professional from Karachi — applied to be a part of the project because she felt the need to expand her skillset and explore new avenues within the world of creative arts.
"The programme attracted me because it would teach participants how to put together an online digital festival by equipping them with the required tools, knowledge, and skills," she said. "In the future, I would like to put together my own festival online too, so [I saw this as a great opportunity]."
Naqvi also found "From Keighley to Karachi" useful because working with BLF and Adab Festival and the people associated with it rendered a lot of credibility to the project.
"The project also gave me a chance to connect with creative female producers from Pakistan and the UK. It was very interesting to interact with women from diverse backgrounds with similar goals, i.e. to promote arts and culture," she said.
"It was a six-month online journey throughout which we designed and executed a strain of online events. The training sessions were entirely virtual, so communicating with people in different time zones yet making it work was an enlightening experience."
Naqvi, who worked on two events, said that finding panellists, convincing them to speak, and designing the topic for a panel discussion required a lot of coordination and enthusiasm.
"All the participants motivated and inspired each other throughout the programme. And I am already talking about collaborating with some of the women in Bradford."
'Self-reliance'
For Ishrat Shaheen, who is an architect and project manager from the Bhakkar District of Punjab, being selected to participate in "From Keighley to Karach" was a unique experience.
"It was a great opportunity for me to hone my skills as a producer because the programme not only allowed participants to exercise their creative liberty but it also provided them with the required funds to execute the events in the best way possible," said Shaheen, who produced an online event called the "Memory of Places" along with a Bradford student Halima.
The event featured writers who explored places of their childhood and the impact that leaving those places behind had on their adult lives.
"The event was based on migration, which I have personally experienced in my life, so it was of particular interest to me," she said. "In Pakistan, many people do not wish to be associated with the creative and art industry because of a lack of monetary benefits. Also, there's a dearth of academies where people could go to polish their creative skills."
She said that the training enabled her to be self-reliant as she can now produce events on her own too.
"Although the programme was virtual, it helped us learn a lot from the mentors as well as the participants in Bradford. All five of us from Pakistan, who participated in this programme, have emerged successful and now we will be able to work independently," she enthused.
The digital events
The participants produced a total of five events, including "Where are all the white voices?" — a panel discussion that highlights the absurdities and dehumanisation inherent in contemporary discussions on race and representation by flipping the gaze, presenting a 'diversity panel' in a world where it is white people who are the historically marginalised.
"How do we talk about loss and grief?" which, as the name suggests, is a holistic discussion about loss and grief in a post-pandemic world.
"On a scale of one to Muslim, how Sufi are you?" a discussion on how Sufism is often used to promote a "progressive" version of Islam, particularly in the West.
"Breaking Musical Boundaries," an online event that introduced two ground-breaking Pakistani rap artists, both of whom showcase lyrics in Balochi and Urdu.
Source: GEO TV
https://www.geo.tv/latest/397448-developing-south-asian-female-talent-leadership-in-world-of-creativity
--------
Writer, politician Bushra Rehman passes away in Lahore
February 8, 2022
LAHORE: Fiction writer and former lawmaker Bushra Rehman passed away here on Monday.
Funeral prayers for her were offered in Garden Town. She was unwell for the last one month after suffering from the Covid-19, as per some media reports.
Bushra Rehman was born in Bahawalpur in 1944. She did her MA Journalism from the Punjab University.
She was elected to the Punjab Assembly on a reserved seat for women in 1985 and then the 1990 elections. She served as an MNA on a seat reserved for women in 2002 and 2008.
Besides being a lawmaker, Rehman was also a distinguished novelist and columnist, having received the Sitara-i-Imtiaz for her achievements in literature in 2007.
In one of her interviews, she said he mother and elder sister were poets and she had got an atmosphere at home which was literary. She wrote her first short story when she was just 12 and started writing stories for a children's magazine that was printed from Bahawalpur.
Bushra Rehman authored around 25 collections of short stories, novels, travelogues and newspaper columns. Some of her novels were Allah Mian Ji, Bahisht, Barah-i-Raast, But Shikan, Chaand Se Nah Khelo, Chaarah Gar, Chup, Ek Awara Ki Khatir, Khoobsurat, Kis Morr Par, Lazawal, Payasi, Lala Sehrai, Lagan, Sharmeeli, Tera Sang Dar Ki Talash Thi and Parsa among many others. Some of her novels were adopted for the PTV dramas, including Payasi and Lagan. She was known for writing travelogues too.
Source: Dawn
https://www.dawn.com/news/1673841/writer-politician-bushra-rehman-passes-away
--------
URL: https://www.newageislam.com/islam-women-feminism/triple-talaq-muslim-women-pm-modi/d/126328
New Age Islam, Islam Online, Islamic Website, African Muslim News, Arab World News, South Asia News, Indian Muslim News, World Muslim News, Women in Islam, Islamic Feminism, Arab Women, Women In Arab, Islamophobia in America, Muslim Women in West, Islam Women and Feminism