New Age Islam News Bureau
24 Jan 2014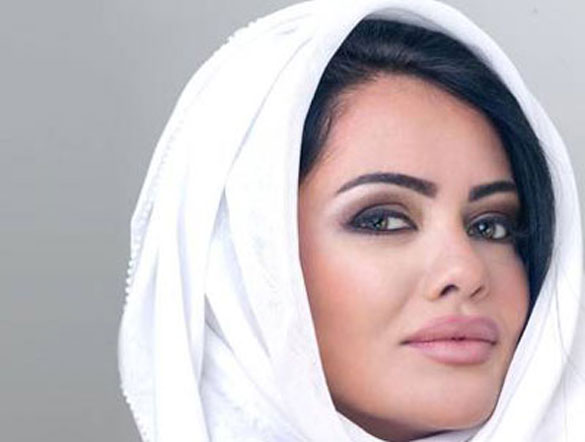 Social experiment: Hijab Project (Image: Shutterstock)
--------
• Yemen Takes a Step toward Law Ending Child Marriage
• One In Five Women Raped In US, Says White House Report
• Muslim Woman Cartoonist Threatened For Depicting Terrorists as a Dog
• Pakistani Model Veena Malik on Finding Islam, Love and Marriage
• Let Saudi Women Work from Home
• Women No Longer Protected As Egyptian Police Crack Down
• Trans Jakarta Employees Charged With Groping Female Passenger
• Muslim US Teen Invites Women to Join Social Experiment
Compiled by New Age Islam News Bureau
URL: https://newageislam.com/islam-women-feminism/the-unending-cycle-late-marriages/d/35429
-----------
The Unending Cycle of Late Marriages in Kashmir
SOCIAL CONCERN
January 24, 2014
Late marriages are on the rise in Kashmir and the consequences are disastrous
When parents of Samira (name changed) started looking for a match for her, they were not in a hurry and they didn't worry about her. Samira had all the qualities of an ideal match. She was working in a private institute after completing her post-graduation. She was young, beautiful, smart and inculcated best of the family values.
Her dream of donning a bridal attire was about to be realized. Although she had turned 30, her family showed no urgency in looking for a match. The first couple of prospective grooms did not come up to the expectations of Samira's parents. They wanted a groom from their particular caste. Number of good matches started coming. All of them had good jobs, boys with good looks and good character. And all of them were well settled in their respective professions. But according to the family they had a problem in their caste, hence the rejection. In some cases Samira was rejected too as groom's family wanted a girl with a government job.
A cruel cycle of matchmaking had began: matchmaking, rejection, silence and then again, more matchmaking. The days stretched to weeks and weeks turned into months and months progressed into years. Still there was no success. Her parents still didn't want to compromise.
Nobody realized how time had quickly passed. As Samira's family didn't show any urgency to select a match for her, the undue delay had taken its toll on the young lady. One afternoon the entire family found themselves crying and splitting their hair in the corridors of Intensive Care Unit (ICU) of Sher I Kashmir Institute of Medical Sciences (SKIMS). Samira was dead.
The intermittent search and regular parade before the prospective in-laws is an exhaustive, emotionally draining process for girls to be married. And Samira was no exception. Her friends, even girls younger to her, were already married. Some even had kids. Now she feared meeting relatives and going to functions, lest somebody enquires about her marriage.
For ten years Samira faced uncertain times as her health started to deteriorate. Later, when she was diagnosed with a dreaded disease, all her dreams were shattered. She was admitted to a particular ward in SKIMS where hopes more often turn into mornings in the end.
When Samira died, her mother, father and brother cried in unison: "Samirae Assi Bakshi Zi, Aes Chi Chaen Gunahgaar. Assi Samjikh Na Chi." (O Samira please forgive us, for we are your culprits. We didn't understand you.) Their cries hardly mattered now. She was just one more figure added to the annual death rate in SKIMS.
Samira is not the only one to meet such a fate. Number of girls and even boys get consumed in the delayed market of Kashmiri Matrimony. Some even say that the phenomenon of Late Marriages is the biggest problem facing Kashmir today.
The parents of Mir Fazal (name changed) realized late the need of his marriage. After getting a government job most of the parameters of his marriage requirement were met. He sought permission to marry, but his parents were reluctant. "Not yet. We will marry you with pomp and show. You are our diamond, just wait," his parents told him. He was already 32. The clock was ticking.
Fazal held on to his moral standards, but soon his anxiety turned into frustration. At 35 he started showing signs of abnormal behaviour. At 36 he ended up in a nondescript ward in a Psychiatric hospital. Doctors are hopeful of his recovery, but his life would never be the same again.
This unending wait and lengthy matchmaking process has left scores of men and women unmarried, even as they approach their 40s. "Then they simply drop out from this waiting list of marriage," says Prof Bashir Ahmad Dabla, who has done an exhaustive study on the rising phenomenon of late marriages in Kashmir.
The study undertaken in 2009 revealed that the late marriage phenomenon was increasing due to poverty, conflict, illiteracy, modernization impact, health abnormality, customs and traditions, caste consideration, dowry in different shapes, waiting for higher education and jobs, and the lengthy search for a proper match. Five years down the line, nothing has changed.
"Our customs are too twisted, even if a groom doesn't demand dowry the small requirements before marriage like minimum gold, copperware, sweet boxes, frequent visits to in-laws and wazwans, eidi, winter wishes, special day wishes, Eid e Qurban wishes and other things take a toll on the families," says Abdul Salam, a resident of Srinagar. "And as these customs multiply, the chances of annoying the potential of future or present in-laws are higher with disastrous consequences."
According to the study "Emergence of late marriages in Kashmir" the average marrying age has increased from 24 to 32 years in males and 21 to 28 years in the females during the last two decades. "These are the figures of 2009, and now according to our assessment the situation has worsened both in numbers and in troubles," said Prof Dabla. "This is going to have damaging effect on the society."
According to Dabla, the increased tendency to wait for education and job is further pushing the marriageable age. "Families wait for their wards to complete higher education and get a decent job," said Prof Dabla. "This wait period takes almost 8 years and we lose a vital head-start."
Families also wait in order to save money for the marriage. With the steady rise in the cost of marriage, an average income family has to save for years together. These costly marriages are not only affecting poor people but people from middle class are also struggling. "The cost of a conventional marriage ranges between Rs 5 lakh to even Rs 30 lakh," said Fayaz Zaroo, who runs Humasafar marriage counselling cell. "With addition of more and more customs, we are surely heading towards a disaster."
Recent government figures state that there are 3, 73,086 girls alone under the Below Poverty Line (BPL). Fearing their exploitation, the High Court had recently ordered the government to help with cash of Rs 25000 and five grams of gold each at the time of their marriage. Add to it the people from average middle class, and the numbers are mindboggling. With corruption peaking, the addition of unmarried and desperate people for jobs makes the situation rife for exploitation.
Sometimes families agree for engagement but then wait for the marriage ceremony for years together. In between something happens and the engagements break. In one of the tragic cases, a couple came quite close after such a Nikah engagement resulting in pregnancy. Fearing social implications, the couple had an abortion, which resulted in some change in woman's physical appearance. The boy lost interest and divorced her. The tragedy for the family didn't stop here. Nobody cared about the marriage of younger daughter who had already crossed 30.
Some end on frivolous reasons. In one case, a woman refused to marry a man after he was reluctant to go for sightseeing with him. In an opposite case the couple, engaged for a year, went on a date for the first time, had a fight and then their engagement broke.
As the marriageable age increases, frustrations mount. "And thus increases the chances of suicide, drug addiction and immoral behaviour," said Prof Dabla. "Our study found out that one alarming aspect of late marriages was the increased pre-marital and extra-marital sex."
The study was based on answers from 1500 respondents and more than 64 percent revealed that late marriages caused and effected pre-marital relations among the youngsters. Zaroo also believes that late marriages are damaging our social fabric.
"Islamic scholars categorize people in three categories. In the first case Nikah is Wajib, in second Nikah is Farz and for the third group of people Nikah has been termed Sunnah," said Zaroo. "People have biological needs. If we delay the marriage say in a Wajib case, then there is a high chance that the boy or the girl would find other un-Islamic means to satisfy himself or herself," he further added. "Parents don't understand that their children need Nikah and then they cry when their daughter or son either go for the match of their own choice or simply indulge in pre-marital sex."
Dabla said that the phenomenon of late marriages is also affecting the health 'as has been found by the recent study at SKIMS.' A 2013 research conducted by the Department of Immunology and Molecular Medicine at SKIMS blamed late marriage for possible genetic disorders among Kashmir women. "Down's syndrome seems to be occurring at a higher frequency in persons [who resort to late marriage]," the study said.
A preliminary report of another survey being conducted in SKIMS and Lal Ded Maternity Hospital revealed that there's rising level of infertility among Kashmiri women. The effects have not spared men either as various reports indicates rising levels of impotency in men. Experts say that not less than a social movement will eradicate this problem.
"For me three things would work if we follow them," said Zaroo. "Start looking for matches earlier. Make character a big criterion instead of a caste or a job. Make some compromises as situation changes. An old house can be rebuilt or low income will increase. So these are small issues."
Although dowry is becoming an issue, but Zaroo believes there are thousands of grooms who won't demand a penny. "So the family of girls shouldn't worry," he said. "It is the family of a groom who need some necessary expenses like Mehr and not the family of bride."
Apart from the ignorance of parents, people also blame Imams for not doing anything practical except for delivering sermons in this regard. "If Imams refuse to perform Nikah ceremony unless the two families take oath on The Quran that they won't indulge in unislamic extravaganza, a lot can change," said an Octogenarian. "A code of conduct of simple marriage can be finalized by our leaders, which can be made mandatory via these Imams."
Since 2005, Humsafar has performed more than 8000 marriage ceremonies, all in accordance with Islamic principles. "And Alhamdulillah the rush is increasing, and surprisingly a number of highly professional bachelors and well off families prefer to perform marriages this way," said Zaroo.
There is a strong yearning among people to get rid of the burdensome customs associated with marriage. Samira too had wished for a simpler ceremony. On that fateful day, Samira told an acquaintance: "My life is finished but I wish that the marriage of my sisters don't get delayed." Two hours later, she died.
(Feedback at featureseditor@greaterkahsmir.com)
http://www.greaterkashmir.com/news/2014/Jan/24/the-unending-cycle-of-late-marriages-35.asp
-----------
Yemen Takes a Step Toward Law Ending Child Marriage
January 24, 2014
After about a year of work on finding a new system of government and to pave the way for general elections in 2014, a national conference of Yemeni political, social and religious groups this week issued its proposals for a new constitution.
They include proposals for freedom of thought, expression, gender equality and women's rights. And one of the recommendations suggests making it illegal for anyone under 18 to marry.
Under a subheading "Child Marriage," the proposals for the constitution say the minimum age for either gender to marry is 18, while specifying there will be punishments for anyone transgressing the requirement that girls must be 18.
Belkis Wille, a Human Rights Watch researcher, linked to a copy of the Arabic language report on her Twitter account on Thursday as well as to her statement responding to the development:
Child marriage is a major problem in Yemen, where according to UN and Yemeni government data from 2006, 52 percent of girls are married – often to much older men – before age 18, and 14 percent before 15. If the girls don't want to marry, their families generally force them. Girls who marry often drop out of school, are more likely to die in childbirth, and face a higher risk of physical and sexual abuse than women who marry at 18 or later. Until now, Yemen has been one of the few countries in the region without any minimum age for marriage.
Ms. Wille and others at the rights organization welcomed the development, while acknowledging there was still much to be done before it takes effect. There were also questions of how well it will be enforced or whether tribal or religious groups will heed the law.
Ms. Wille noted that the constitution must still be drafted and then be made into provisions that will be acceptable to all Yemenis. "Now the heavy lifting begins for Yemen," she said.
In an email on Thursday, Ms. Wille wrote that a draft law enshrining the minimum age of 18 and criminalizing marriage under that age must be presented to Parliament, scheduled for debate and then subjected to a vote.
"Even if a law is passed, in the governorates where it is common, it will take years of work with the communities in order to end the practice," she said. "But a law setting an age and criminalizing is a first step, and then a few high profile criminal cases against parents and spouses will be key."
Attempts have been made before to address the child marriage issue in Yemen, but failed.
In 1999 the Parliament, citing religious grounds, abolished the legal minimum age for marriage for girls and boys, which was then 15. In 2009, a majority in Parliament voted to set 17 as the minimum age, but a group of lawmakers, contending that reinstating a minimum age would be contrary to Islamic law, used a procedure to stall it indefinitely, as Human Rights Watch said in a special report in 2011.
The Associated Press reported in 2010 that a religious decree issued by Yemen's most influential Muslim leaders declared supporters of that ban on child brides to be apostates.
Human Rights Watch said in its annual report released this week that there could be change, citing some of the horrors that the practice has had on young girls being forced into marriage with mostly much older men. It said the national dialogue presented an important opportunity to secure protection for women and girls' rights.
"Child marriage remains widespread with doctors and the media reporting the deaths of child brides as young as 8 years old following their wedding night or childbirth," it said.
In 2008, my colleague, Robert F. Worth, wrote a feature about child marriage in Yemen, quoting a study by Sana University that said that the average age of marriage in Yemen's rural areas is 12 to 13, and that the country, at the southern corner of the Arabian Peninsula, has one of the highest maternal mortality rates in the world.
The plight of young girls forced into marriage was also documented in a project called Too Young to Wed that took more than a decade of work in Asia, Africa and the Middle East by the American photographer, Stephanie Sinclair.
Yemen was among the countries featured as having a high rate of marriage of girls, as Ms. Sinclair explained in this video.
http://thelede.blogs.nytimes.com/2014/01/23/yemen-takes-a-step-toward-law-ending-child-marriage/?_php=true&_type=blogs&_r=0
-----------
One in five women raped in US, says White House report
Agencies | Jan 24, 2014
WASHINGTON: Nearly 22 million women — about one in five— have been raped in their lifetime in the US, with nearly half of the victims subjected to sexual assault before the age of 18, according to a report by the White House.
Though women of all the races have been targeted, however, women beolonging to some races are more vulnerable than the others, thr report added.
The report also said that about 33.5% of multiracial women have been raped, as have 27% of American-Indian and Alaska's native women, compared to the 15% of Hispanic, 22% of Black, and 19% of White women.
Most of the victims know their assailants and a vast majority (which is nearly 98%) of the perpetrators are male, according to the report released on Wednesday.
Nearly 22 million American women and 1.6 million men have been raped in their lifetime, it said.
The report was issued by the White House ahead of a cabinet-level meeting of the White House council which was chaired by President Obama on women and girls with the council representatives from each agency to examine the progress made and to renew a call to root out abuse wherever it exists.
The report titled "Rape and Sexual Assault: A Renewed Call to Action" outlined the facts surrounding rape and sexual assault and identified the key areas to focus on and improve including efforts towards changing social norms, improving criminal justice response etc.
http://timesofindia.indiatimes.com/world/us/One-in-five-women-raped-in-US-says-White-House-report/articleshow/29274360.cms
---------
Muslim Woman Cartoonist Threatened For Depicting Terrorists as a Dog
January 24, 2014
Unlike at least hundreds of thousands of Muslims world-wide who called for the immediate execution of those responsible for publishing cartoon drawings of Mohammed in the Danish newspaper Jyllands-Posten in 2005, an Arab women who drew a cartoon seen as critical of jihadists and a noted terror leader has drawn more than reasonable disagreement, as reported by The Jerusalem Post on Jan. 23, 2014.
Cartoonist Majedah Shaheen recently penned a caricature of Ismail Haniyeh, the leader of the Hamas terrorist organization as well as being the disputed Prime Minister of the Palestinian National Authority, having his coat ripped by an attacking dog.
With the dodgy doggie reportedly representing Islamic Jihad's military wing, the al-Quds Battalion, Madame Shaheen has found herself at the receiving end of threats and none-too flattering condemnations.
With the cartoon of Haniyeh yelling "calm down!" at the al-Quds canine, Shaheen has been lambasted on-line for her ever-so-slightly critical critique of Hamas and Islamic Jihad.
The Life You Save May Be Your Own ...
Shaheen has apologized on her Facebook page, but did add a proviso:
My intention was to relay a message in a clear and firm manner.
But there are many who prefer to deal with the issue in an artificial manner instead of making an attempt to understand the idea behind it.
Unfortunately for the illustrator, her apology hasn't exactly gone over all that well with many. As The Post noted of her apology:
Failed to calm many Palestinians, who posted abusive comments against her on Facebook, denouncing her has a 'Zionist agent,' 'traitor' and 'prostitute.'
Historically, it simply isn't all that rare in the Palestinian Authority controlled areas for those even accused of collaborating with the Israelis to turn up dead, usually executed with a bullet to the head or their throats slit.
http://www.examiner.com/article/muslim-woman-cartoonist-threatened-for-depicting-terrorists-as-a-dog
-----------
Pakistani model Veena Malik on finding Islam, love and marriage
January 24, 2014
Controversial beauty, now married in Dubai, is a 'clean-hearted girl', says new husband Assad Bashir Khan Khattak
It's December 2011, and Pakistani model Veena Malik is distraught. She has taken refuge at a hotel in Dubai following a photoshoot for FHM India in which she appeared nude with the letters ISI - used to refer to Pakistan's intelligence agency - tattooed on her arm.
The magazine cover brought her global attention and condemnation, and as we meet she is aggressively defending herself, claiming that the images were doctored. Tears roll down her cheeks; a second later she fights back, saying that she won't let any controversy destroy her budding Bollywood career.
Cut to January 2014. Malik is now Veena Assad Khan Khattak, clad in a demure white and blue Arzu Gul anarkali with a white dupatta (veil) pinned to her head; draped on her arm is her husband of 28 days — Assad Bashir Khan Khattak.
"She's simple, straightforward and a clean-hearted girl," said Khattak, a businessman based in Dubai for the last 14 years. They got married in a nikkah ceremony in Dubai on December 25, after a whirlwind courtship and are now sitting in the offices of Light Speed Travel and Tourism, Omar Group in Al Nahda, the travel agent who is organising their trip to Makkah.
His impressions of this Pakistani model may be in stark contrast to how the world sees her: It is safe to say that Malik has been a magnet for scandals for most part of her adult life. To date: Her acrimonious affair with the Pakistani cricketer Mohammad Asif — who was sentenced to jail in Britain for match fixing; her on-screen intimate encounter with Ashmit Patel in Bigg Boss season 4; and her vitriolic outburst on a Pakistani television channel, where she slammed a religious scholar for accusing her of insulting her country and Islam. Recently, she accused her former Indian manager, Prashant Singh, of blackmailing her and hacking into her Twitter and her Facebook accounts.
However, when tabloid! met the newly-wedded couple, they cut a picture of a happily-ever-after union.
"Life is going great. It's a different world for me. When you are in showbiz you are on a run. It's like you are part of a race and all of a sudden you stop somewhere. Being able to do that is the most beautiful feeling. I am enjoying that phase. I feel so calm and relaxed," said Malik.
She has now declared that her bold, sexy days are behind her. From now on she will only accept films that send out a strong social message and are family-friendly. Though she doesn't fully attribute the change to her husband, she admits that he propelled that U-turn in her life. The two met at the US consulate in Dubai in early December. A cup of coffee later he invited her to meet his family the next day. Ten days later he proposed marriage.
"After my marriage I have already said no to four films that I signed at the end of 2013 and have asked the producers to excuse me from those projects. I will be a part of the entertainment industry, but on our terms… I have plans to study Islam further. I want to enrol into a university," said Malik, looking to her husband lovingly, asking him to make a list of good colleges in Dubai. On Thursday the couple set out for Saudi Arabia to be a part of Umrah, a pilgrimage to Makkah.
"The choices that I make today are making me a peaceful person. I feel as if I am on the right track. Wearing a dupatta or studying Islam or meeting Assad, I feel change has come in my life. After getting married to Assad, I met the great scholar Tariq Jameel… I am at peace now," said Malik, with her hand clasped tightly in her husband's. She adds that as a child she had sworn that she would embark on Umrah only with her life partner.
Blessed
"I have always wanted a white wedding and Assad is giving me that in the US. I feel so blessed because whatever I have wished for has happened in my life. I have goosebumps thinking about my life right now," said Malik.
So did her former manager's allegations that she was his live-in partner in Mumbai and owed him closure mar their happiness?
"He is a sick guy and he needs treatment. I would offer him free treatment… but we don't care about it as we don't have time to think about him," said Khattak, jumping to his wife's defence.
Malik calls him a "slightly disturbed human being". The 2011 Malik would have probably jumped at this opportunity and issued a string of provocative statements. But the new Malik will not let anyone come between her and happiness.
"Whatever he has done is unethical and it's a crime. We have taken legal action," said Malik. When tabloid! contacted Singh in Mumbai, he claimed that he had taken the drastic step of posting intimate pictures of them when she openly questioned his sexual orientation.
"We were as good as married… I didn't love the brand Veena Malik, I loved the girl," he said.
He may be grappling with a brutal break-up, but Malik has begun a new chapter in her life. After a white wedding in Washington, the couple intends to return to Dubai for a ten-day celebration.
"Earlier I used to find falling in love such a cliche. My friends used to tease me that the sky would fall down the day I got married. But you know what, the day he proposed on a beach here, it started raining," said Malik with a giggle.
"The sky opened up for you. It was the sign that you were looking for. But seriously, she is clean-hearted and respectable," said Khattak.
His wife returns the compliment with: "He didn't go down on bended knees but he was so direct and straightforward. He just held my hands and said he wanted to get married the next day. That to me was the most romantic proposal that a girl could get."
http://gulfnews.com/arts-entertainment/celebrity/pakistani-model-veena-malik-on-finding-islam-love-and-marriage-1.1280955
-----------
Let Saudi women work from home
January 24, 2014
I have always supported the efforts being made to provide Saudi women with opportunities to work in an appropriate atmosphere which will preserve their rights. I have never differentiated between rights and duties in work. I also do not differentiate between work from home or outside the home. However, after reading some reports about work opportunities for women, I realized that there is no need for them to go out to work if they can do so from home.
A report about development in the Arab world said that since unemployment has more impact on women, many of them have resorted to working from home. Many countries, including Saudi Arabia, have encouraged this trend.
The Chambers of Commerce and Industry are the biggest supporters of women's work. Every year, the Riyadh Chamber of Commerce and Industry organizes exhibitions to display the productivity of women working from home. The efforts of Ulfat Qabbani of the productive families project in Makkah Province in this regard are commendable. The biggest government project to support women working from home is a joint venture between the Takamol Holding Company for Services, a private firm specializing in supporting the efforts of the Ministry of Labor, and the Emerging Technology Holding Company (2 Share), which is the first provider of working from a distance. If this project is successful, it will further consolidate the concept of working from home. It will also reduce urban migration.
A recent survey showed that about 66 percent of women prefer to work from home if they have the opportunity. Working from a distance is a growing trend in the world. In Britain, more than two million people work from home, while the number has reached more than 20 million in the US, 1.5 million in Canada and 13.5 million in Japan.
Work from home includes marketing, accounting, managing electronic sites, translation, computer programming, designing, electronic newspapers, banking, providing legal, social and family counseling, data entry, linguistic editing, clerical work, electronic search and others.
Working from home is the basis for the establishment of individual companies or SMEs. In Japan, SME's employ about 84 percent of manpower and contribute to about 52 percent of the industrial GDP. In Italy, there are about 2.5 million SMEs and in the US, SMEs accommodate about 70 percent of manpower.
I am convinced that a solution to the problem of unemployment in the Kingdom lies in enabling women to work from home. This should be enhanced by government support, the implementation of the necessary rules and regulations and providing women with the necessary experience that will enable them do their work from a distance.
When they are allowed to work from home, women will save about 40 percent of the money they used to spend on their clothes and makeup to go out for work.
Big companies should support the concept of women working from a distance. Women may be more productive working from their homes. However, working from a distance requires the creation of special work legislation.
Our conservative Muslim society may be more inclined to accepting the idea of women working from their homes. However, supporting women to work from home does not nullify their right to work in any suitable job outside their home. Working women will increase the income of their families and contribute to the economy.
http://www.saudigazette.com.sa/index.cfm?method=home.regcon&contentid=20140124193532
-----------
Women no longer protected as Egyptian police crack down
January 24, 2014
CAIRO _ The Egyptian government crackdown on political dissidents, particularly supporters of ousted President Mohammed Morsi, has extended to widespread and unprecedented abuses against a segment of the population once considered largely sacrosanct from arrest and political detention _ women.
A half a dozen women who've been detained by police while protesting told McClatchy they've been beaten, subjected to pregnancy and virginity tests that they must pay for themselves, forced to sleep on floors and told they are considered worse threats to the state than major criminals.
Police officers reached by McClatchy said they consider political prisoners to be the worst of detainees in increasingly overcrowded jail cells.
The government's targeting of women has turned jail cells into the frontline in the battle between the military-governed state and its opponents. The prisoners said their experience _ and that of their husbands, brothers, fathers and uncles _ has become further ammunition to fight the government. The women said their treatment has made some consider retaliating by embracing jihadist tactics.
Fadwa Khaled, 27, a teacher, was arrested Dec. 27 at a protest against the government. She said her mistreatment began in the police wagon as officers beat her head against its wall.
"Two soldiers held me from the back of my jacket and they kept pulling me backwards and banging me against the police truck, several times," Khaled said of her arrest. "I had bruises all over my body for a long time."
Minutes after she was pushed into the police truck, Khaled said, she was slapped across the face by a police officer as she tried to pull her 19-year-old friend, Khadija Ismail, away from police who were beating her.
During her 11-day detention, Khaled said, she was beaten, humiliated and forced to submit to a pregnancy test. She said the experience had transformed her from a political opponent to a fighter.
"We need to escalate," one woman, who asked to not be identified because she feared government retaliation, said upon her release from jail. "The police officers should be threatened and horrified. You kidnap our girls, we will kidnap your children. We will send them threatening messages and make them live in fear and psychological pressure exactly the same way we are living now."
The women's accounts could not be confirmed independently, although some were able to provide medical records showing the effects of abuses in prison. A growing body of videos available on the Internet, however, show women being beaten as they are arrested. Five human rights groups working in Egypt said they have heard about such incidents but have not independently confirmed them.
The government steadfastly denies mistreating prisoners and insists those who've been arrested are a threat to the state. But the incidents are consistent with what the advocacy group Amnesty International said Thursday was a growing trend of abuse by Egyptian authorities, who've arrested thousands since Morsi's ouster July 3.
"Security forces have been given free rein to act above the law and with no prospect of being held to account for abuses," the report said, adding that "with such measures in place, Egypt is headed firmly down the path towards further repression and confrontation."
(EDITORS: BEGIN OPTIONAL TRIM)
In a statement accompanying the report, Hassiba Hadj Sahraoui, Amnesty International's deputy director for Middle East and North Africa, called for the "immediate and unconditional release of prisoners of conscience," the group's term for people who've been detained for political reasons. She predicted that without some restraint from the government, Egypt's jails will be "packed with unlawfully detained prisoners and its morgues and hospitals with yet more victims of arbitrary and abusive force."
Women have played a key role in the volatile events that began three years ago Saturday, when millions took to the streets and demanded the resignation of then longtime leader Hosni Mubarak. Both the secular leaders of the anti-Mubarak protests and leaders of the now-banned Muslim Brotherhood said the upheaval of the past three years could not have happened without women, who not only came out for the protests but also have played important behind-the-scenes roles in calling for democratic change.
Ironically, the 2011 protests began as a small demonstration in front of the Ministry of Interior calling for the end of police brutality, which then was limited to men.
(END OPTIONAL TRIM)
Even women with serious medical conditions are not spared. Amany Hassan, a 33-year-old mother of two, was in poor health even before she was imprisoned. She is now paralyzed, according to her mother, Somaya Sarhan, who fought for five months before her daughter was transferred to a medical facility.
"I am talking about her simplest rights as a human, as a patient," Sarhan said. "I don't want anything from the judiciary, I just want her to get the right treatment."
(EDITORS: STORY CAN END HERE)
Sarhan said that her daughter, who was arrested six months ago, was beaten during interrogation, though she said she can't prove that was the cause of her paralysis; Hassan, she said, had been sick previously. But she said she's been asking for five months that the authorities transfer her daughter to a prison hospital instead of making her sleep on the floor of the police station cell where she's been held.
"Only God knows whether her health deteriorated from (the police) or from God," Sarhan said. "I don't care if she was beaten. All that I care about now is getting her proper treatment. Also her brother Amir is still in custody. I don't know what they will do to him."
Withholding proper medical treatment "in itself is inhumane treatment," said Nadine Sherif, the advocacy officer at the Cairo Institute for Human Rights Studies.
During her 51 days of detention, Khaled said, the most humiliating part of her ordeal was being asked to pay for and then be subjected to a pregnancy test. When one woman, a prostitute, tested positive, the police offered their own abortion procedure.
"They took 25 pounds (about $3.50) from each one of us to get us a pregnancy test. They handcuffed all of us and took us to a hospital along with the prostitutes who were detained with us," Khaled said. "They took a blood sample. We were all negative except for a woman who was arrested on charges of prostitution. The officer told her to drink boiled Pepsi, which will lead to an abortion. So she did and by the time we got back to the police station, she started bleeding. ... I will never forget this incident in my life."
"Freedom is something that you don't understand its importance until you lose it," Khaled said. She described the hopelessness of days spent in a 150-square-foot cell with 42 other women as dehumanizing. "It makes you feel that you are in a science fiction movie, not human beings."
(EDITORS: STORY CAN END HERE)
Many of the women McClatchy reached were initially held at Azbakia police station in downtown Cairo near the iconic Tahrir Square, where millions of Egyptians protested for 18 days until Mubarak's ouster.
After Morsi's ouster, Gehad el-Khayat, an 18-year-old university student, was arrested and held for six days at the station. She told McClatchy that during that time she was blindfolded, her feet and hands were cuffed together and she was beaten with a belt.
Listening to others being tortured "felt like the longest six days in my life. They passed as if it was a year," el-Khayat said.
A sergeant at Azbakia police station rejected the idea that prisoners there had been mistreated. He said people arrested for demonstrating were separated from other criminals for fear they would radicalize the thieves, murders and rapists. He acknowledged that overcrowding had become a problem and that the police were struggling with how to deal with female prisoners.
"We cannot search the women. We have to be respectful," said the sergeant, who refused to identify himself. "But the political prisoner is much more dangerous for us."
In all, he said, women now account for 20 of the 130 prisoners held at the station. If a woman needs to be searched, he said, police often ask for help from a female passer-by.
At the station this week, construction workers were erecting walls ahead of the third anniversary of the start of Egypt's Arab Spring out of fear that protesters will try to storm the building and release the prisoners.
Khaled said that if protesters attack the station Saturday, the police have only themselves to blame.
"I came out of prison even more committed" to toppling the new military-installed government, she said. "All the people held in prison feel the same."
(Ismail is a McClatchy special correspondent. Nancy A. Youssef contributed to this report from Cairo.)
(c)2014 McClatchy Washington Bureau
http://www.heraldextra.com/news/world/govt-and-politics/women-no-longer-protected-as-egyptian-police-crack-down/article_006b2ae6-3d16-5251-a209-9838ee089575.html
-----------
Trans Jakarta Employees Charged With Groping Female Passenger
Jan 24, 2014
Four Trans Jakarta employees were charged with indecency over the alleged sexual assault of a partially conscious woman at a Central Jakarta bus station.
The men were brought in for questioning on Thursday and released, pending further investigation, Jakarta Police spokesman Sr. Comr. Rikwanto said.
On Jan. 21 a 28-year-old woman got on a Trans Jakarta bus at the RSI Cempaka Putih station, in Central Jakarta, and was feeling ill. According to police the passenger suffered an asthma attack and passed out on the bus.
When she awoke she was off the bus and sitting at the Harmoni bus station.
"She was conscious, but afraid," Rikwanto said. "She fainted again and was taken to the generator room. She was massaged there to return to consciousness."
The men reportedly groped the woman as they massaged her. She came to in the generator room and reported the men to police the following day. Each was charged with committing an indecent act and faces a maximum of sentence of two years, eight months in prison, according to Indonesia's criminal code.
Police urged female passengers to remain alert while riding public transportation in the capital. Rikwanto advised women to only choose public transit lines with women-only sections, like Trans Jakarta or Kereta Api Indonesia (KAI) commuter trains, instead of angkot public minibuses or Metromini buses.
"For public transportation users please choose the one which provides a special place for their own group," he said.
But regardless of the transit option, female passengers need to stay on guard, Rikwanto said.
"Stay alert, be careful and try to always travel with someone you know," he said.
http://www.thejakartaglobe.com/news/transjakarta-employees-charged-with-groping-female-passenger
--------------
Muslim US Teen Invites Women to Join Social Experiment
Jan 24, 2014
I'm a 16 year old high school student and a Muslim in the United States.
I recently launched the The Hijab Project at www.thehijabproject.org.
The Hijab Project encourages young women, particularly non-Muslim, to perform a social experiment: wear an Islamic headscarf, or Hijab, to the mall, school, or other public place and then share their experience on my website.
I hope to eliminate the gap of ignorance that exists between Muslim and non-Muslim women, as well as to promote the understanding of a growing and often misunderstood religion.
My project has been a global success. I now use the worldwide connections I have made through my project to teach the English language to kids in different countries - Afghanistan, Sri Lanka, Egypt and the Philippines.
Amara Majeed, USA, via email
http://www.belfasttelegraph.co.uk/opinion/letters/hijab-project-us-teen-invites-women-to-join-social-experiment-29940013.html
----------
URL: https://newageislam.com/islam-women-feminism/the-unending-cycle-late-marriages/d/35429