New Age Islam News Bureau
4 Jun 2015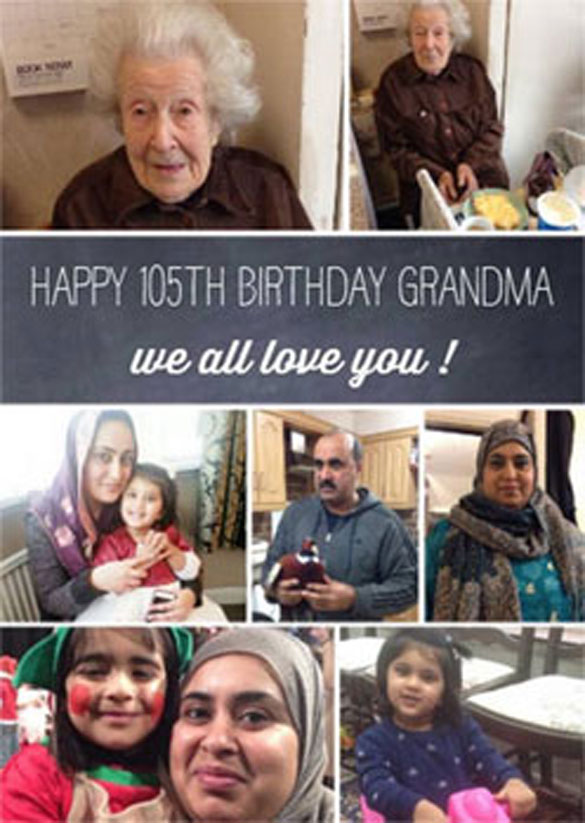 When Lilly began to find life more difficult, her neighbours came every morning to help her to wash and dress herself, and then again in the evening to help her to get to bed
------------
• The Indian Muslim Woman Broke Convention to Become a Wrestler and Now Is Hoping To Coach Future Olympians
• One-Woman Play Tackles Violence against Women in Pakistan
• The Indian Muslim Woman Teaching Teens How To Wrestle
• A Story about an UK Elderly Jewish Lady and Her Muslim Neighbours Who Cared
• Muslim Woman Gets Apology from United Airlines
• Twelve Things Women in Saudi Arabia Can't Do
• House of Fraser Has Added To Its Range Of Sports Clothing for Female Muslims
• A Muslim woman beat Abercrombie & Fitch, Why her Supreme Court victory is a win for all Americans
• Pakistan Women, Seniors Win Titles in Bridge Championship
Compiled by New Age Islam News Bureau
URL: https://newageislam.com/islam-women-feminism/the-indian-muslim-woman-broke/d/103331
----------
The Indian Muslim Woman Broke Convention to Become a Wrestler and Now Is Hoping To Coach Future Olympian
04 June 2015
By Shuriah Niazi
BHOPAL, India
The career Fatima Bano has carved out in the male-dominated sport of wrestling is an unusual one for a Muslim woman in India.
Her religious background, middle-class family and home in the conservative city of Bhopal meant many considered unthinkable Bano's choice to enter a sport traditionally viewed as masculine.
"From the beginning, I loved challenges. When wrestling became popular in India, only men used to take part in it. Naturally, it went on to become a male-dominated sport," says Bano.
"I thought I should take it up as a challenge since no other woman had ever ventured into this field. I was a judo fighter at that time and many women were taking up judo but no one had heard of a female wrestler from India," she says.
Bano had already professionally played Kabbadi, an Indian contact sport, and won medals as a judo fighter but her parents were still initially reluctant about her new choice of career. It was her then coach, and now husband, Shakir Noor who helped her build her into a famed figure in Indian wrestling.
"My [wrestling] ring was the oldest one in Bhopal. We used to train students there. In 1997, women's wrestling was introduced for the first time and at that time we were not sure how this concept would fare in India," says Noor. "Although Fatima was a sportswoman, her family members were not ready to see her take part in wrestling.
"But the best part was that she was passionate about the game. Her family was against her decision of choosing wrestling as it was a male-dominated sport, and it was not at all possible for a Muslim woman to enter such a game."
Opposition also initially came from some Muslim clerics who criticized for her entering the male-dominated sport; though their opposition subsided with time as Bano persisted, and succeeded, in pursuing the career.
In the past she has coached in America, Kazakhstan and Kyrgyzstan but her focus now is on India, where she thinks there is untapped potential. Her current crop of students is 27-strong with 12 girls and 15 boys; the goal is to get them into the Olympic games.
"I come from a rural background and I didn't know much about wrestling. She brought me into this sport and for the last three years, I am training under her," says one of her students, Rani Rana. "She has trained me so well these past three years, I have been winning medals in national tournaments."
At the last Olympics games, in London in 2012, Geeta Phogat became the first Indian woman to qualify for the wrestling but there are still concerns about the lack of funding for the sport, especially as most wrestlers come from underprivileged backgrounds, fighting in open rings rather than international-standard arenas.
Bano says however that, with a change in mindset, there is opportunity for the sport to grow.
"I believe many more girls should come forward in this game. There is great scope for them to succeed and realize their potential," she says." It's not that those who play this game aren't good people or that they need to sacrifice their culture. Sports and culture are two different things. Therefore, I hope more girls participate in this game and realize their dreams."
http://www.aa.com.tr/en/sports/522157--the-indian-muslim-woman-teaching-teens-how-to-wrestle
----------
Female genital mutilation practised in Iran, study reveals
4 June 2015
The first authoritative study into female genital mutilation in Iran has found the practice is being carried out in at least four major provinces while officials are silent on the matter.
According to research by social anthropologist Kameel Ahmady released on Thursday, FGM is more prevalent in the southern province of Hormozgan and its nearby islands (Qeshm and Hormuz) than in any other parts of the country.
It is also being practised to a lesser degree in Kurdistan, Kermanshah and West Azerbaijan provinces, which are situated in western Iran close to the Iraq border.
Ahmady's research shows that FGM is mainly an issue concerning the Shafi'i sect of Sunni Muslim Iranians, a minority in the Shia-dominated country. Only a small fraction of the Shia population living in proximity of Sunni communities practise FGM.
"FGM is practised in Iran in some cases to tame girls' sex drive before marriage; it is made to preserve their chastity," said Ahmady. "The attitude of officials and authorities is that FGM doesn't exist in Iran. The Iranian public is also largely ignorant about the subject."
Ahmady first decided to focus on FGM in Iran when he was working with relief NGOs in Africa in early 2000s. Over the course of 10 years he has spoken to around 3,000 Iranian women who have experienced FGM in Iran, as well as 1,000 men. His research was published to coincide with the International Day of Innocent Children Victims of Aggression, observed every year on 4 June.
"I returned to Iran in 2005 to study FGM in my home country and instantly I was shocked to discover that it even happened to the closest members of my own family and relatives," he said. "In fact, many in Iran don't have a clue that [FGM] is being practised in some parts of the country."
FGM, which has affected millions of girls and women alive worldwide, predates Islam and Christianity and has been practised in many different cultures and societies, from Coptic and Catholic Christians in Eritrea and in Ethiopia, to Beta Israel society, Australian aboriginal tribes and some parts of the Middle East and Asia. It is usually performed on girls between the ages of four and 12 and can include partial or in extreme cases total removal of external parts of female genitalia.
In Iran, the practice, referred to as Khatne or Sonat, is usually carried out outside hospital without anaesthesia or prior consent by amateur midwives. The tools used include sharp razors.
Mehrangiz Kar, a leading Iranian human rights lawyer, said it was tragic that such mutilation was carried out by women. "It's one of those instances where the violence against women is carried out by women in unhygienic circumstances," she told the Guardian. "In areas where FGM exists, unfortunately it's usually the mothers who insist that their daughters should be cut."
In at least one extreme case which had involved stitching up after cutting, Kar said an Iranian mother refused to allow her daughter to have her stitches removed before marriage. "The daughter told me that she was afraid of marriage; she feared she would have pain during sexual intercourse."
Although Ahmady's research is unprecedented in its depth, other people have also studied FGM in Iran, including Fatemeh Karimi and Rayehe Mozafarian, who have both published books on the subject. Mozafarian said that the Iranian authorities had let activists research FGM in Iran and had allowed those books to be published.
"When people in Iran learned for the first time seven or eight years ago that women are being cut there, it was a cultural shock," she said. "People didn't believe that it was being practised."
Mozafarian said she had reached out to the country's vice president for women's affairs, Shahindokht Molaverdi, who is considering her proposal for a nationwide campaign to end FGM. Iran's penal code criminalises mutilation but does not specifically mention FGM.
Mozafarian warned that in some parts of Khuzestan province, home to many Arab Iranians, an extreme form of FGM known as infibulation, which involves the removal of the clitoris as well as the narrowing of the vaginal opening by creating a covering seal, is being practised.
Influenced by events in the neighbouring Kurdistan region of Iraq, which prohibited FGM in 2007, female circumcision is in decline in Iran's Kurdistan but still goes on. Hormozgan is less affected by that change.
Not all Sunni Iranians practise FGM, such as those belonging to the Hanafi sect or those living in other provinces. In West Azerbaijan, FGM exists among Sunni Shafi'i Kurds of Sorani dialect but not among Sunni Shafie Kurds of Kermanji dialect, Ahmady's report shows. In Iran's Kurdistan, where prevalence of FGM is patchy, it is mainly seen in rural areas, some villages and communities but not usually in urban areas. Even in provinces where FGM exists, many communities do not practise it.
"The majority of women I spoke to who were circumcised defended FGM, saying that it is a tradition that had existed for hundreds of years," said Ahmady. "Some Sunni mums even boasted that their daughters were more virtuous than the majority Shia girls because they were cut."
Shia clerics also avoid interfering in what they see as a Sunni issue. The government, wary of inciting anti-Shia sentiment among the country's Sunni minority, is also largely quiet. In Hormozgan, minimal traces of FGM is seen in Shia communities in some village, the report shows.
http://www.theguardian.com/world/2015/jun/04/female-genital-mutilation-iran-fgm
----------
One-Woman Play Tackles Violence against Women in Pakistan
BY SHAKIRA HUSSEIN
JUN 4, 2015
I spent yesterday afternoon with three women whose lives have been defined by beauty – one because she has been so highly acclaimed for it, another because she has established a highly successful business marketing it, and the third because of the moment when her husband decided to destroy any claim that she had to beauty in the eyes of the world by tipping kerosene over her and setting her aflame.
The Pakistani actor, writer, and UN ambassador Faryal Gauhar is visiting Melbourne this week in order to perform her one-woman play The Empty Room, which she says holds a "mirror" to the issue of violence against women. Also in town is Mussarat Misbah, an entrepreneur and philanthropist who founded a successful chain of beauty salons in Pakistan as well as an NGO to support the survivors of acid attack. And last but by no means least, there is Sabira, the survivor of an attack that was meant not to kill her, but to sentence her to a living death.
At fifteen years old, Sabira found herself married to an older man who beat her every day to express his dissatisfaction with the dowry provided by her family. When he finally decided that he had no further use for her, he set her alight in an attempt to ensure that no-one else would have any use for her either.
And yet despite this, Sabira's life goes on. She is now the patient co-ordinator at Misbah's "Smile Again" foundation, advocating on behalf of acid attack survivors. Tonight she and Misbah will address the audience ahead of Gauhar's performance at Union Theatre at The University of Melbourne.
http://dailyreview.crikey.com.au/one-woman-play-tackles-violence-against-women-in-pakistan/24988
----------
A Story about an UK Elderly Jewish Lady and Her Muslim Neighbours Who Cared
03 June 2015
Sometimes you hear a story that serves to counteract the relentless negativity towards religions that washes around us on a daily basis. More recently it is Muslims who have bore the brunt of this, with almost a third of schoolchildren believing that Muslims are "taking over our country", and the fact that British Muslims face the worst job discrimination of any minority group.
I feel it is important to pass on to others a very special family story in an attempt to straighten out what can be a highly skewed view of humanity.
My mother's first cousin, always known to me as Auntie Lilly, turned 105 in March. She received her second birthday card from the Queen – in case you're not aware, you get one at a hundred, then another at 105 and one every year after that if you request it! Lilly came here as a Jewish refugee from Germany in March 1939, working first as a domestic servant and later marrying and having a daughter. She lived in the same three-bedroomed, semi-detached house in Willesden Green, in north-west London, for the past fifty-four years. For the past twenty-five, since her husband Joe died, she has managed on her own.
When she was ninety-nine and a half she fell and broke her hip. Everyone thought she would have to make a dramatic change in her lifestyle; she would certainly need to go into an old-age home. Auntie Lilly, however, had other ideas. After quite a considerable period of hospitalisation and rehabilitation, she returned to her own house and was once again climbing the stairs to her bedroom.
Her only child, Regina, married to an American, lives three thousand miles away but they speak twice a day on the phone and on Facetime and she visits her mother several times a year, often bringing other family members with her. For the past eleven years Regina has been given huge support and relief from anxiety about living far away from her mother from another source.
When Lilly was still a sprightly ninety-four and pottering one day in her front garden, she got chatting to the new neighbours who had just moved in next door. They were an extended Pakistani family of fourteen. The parents, Mohammed and Shamin Islam, had first come to England in 1977. Having lived for a while in Middlesbrough, they moved in 2002 to Kilburn and then on to Willesden Green. They were highly observant Muslims who prayed five times a day. The women wore the hijab and, in keeping with their traditions, could not be alone with men who were not family members. An essential part of their religious belief and moral code was an immense respect for elderly people, no matter what their religion. The youngest member of the Islam family, a little girl of about two, took to Lilly immediately and began to call her "grandma". From that day onwards they became fast friends and adopted her as their own.
Mohammed would pop in frequently to do odd jobs in the house and garden or just to chat over a cup of tea. Shamin and her daughters would bring food they had cooked and check up on her on a daily basis. They would keep in regular touch with Regina to reassure her that Lilly was being well looked after. At Lilly's 100th birthday party, held in a restaurant, her Pakistani neighbours were honoured guests and had pride of place at the top table.
News stories that will melt your heart
Until just before her 105th birthday Lilly was still independent and managing to cook and look after herself, even if she did complain of being a little slower than previously. When I visited her I would take my grandchildren and she would watch with delight as they played in her garden. She always insisted on giving each of them a five pound note when they left, saying that she couldn't get out to buy presents. Her daily routine was a regular one and she was always cheerful, positive and interested in the lives of her visitors.
Recently, she began to find life more difficult. Her wonderful neighbours started to come every morning to help her to wash and dress herself and then again in the evening to help her to get to bed. When she became too weak to climb the stairs, two of the girls managed to move her double bed downstairs to the front room, settled her in it and then called Regina on Facetime to show her.
On her 105th birthday three members of the family, Imresh, a young married woman, her two-year-old daughter, Zayna, and her sister Taneem, came in with a very special birthday card. On the front was a large photo of Lilly and around it were photos of various members of their family. Inside was written: To Grandma. We love you. I watched as the little girl presented it to her with a huge hug and a kiss.
When Lilly became more poorly, Regina stayed to look after her, but it was a job for more than one person. So Shamin and her daughters took it in turns to help her twice daily, as they had done before. Seeing the love, care and respect they had for her removed all notions of a barrier between age groups, religions or races. They are simply the best of good neighbours who have become close and immensely valued friends. Regina knows that she owes them a debt she will never be able to repay, and that they will remain in touch for the rest of their lives.
Auntie Lilly died on 26 March 2015. She passed away peacefully in her own home with her daughter beside her. In accordance with Jewish tradition she was buried the next day, in the Jewish burial ground at Bushey in Hertfordshire. Her son-in-law and two grandsons arrived just in time for the funeral, having flown in from America. Lilly's regular Pakistani minicab driver, Iqbal, picked them up from the airport, took them to Lilly's house and then to the burial ground. He attended the funeral and refused to take any money for his fare that day.
At the service were Mohammed and Shamin, he dressed in white tunic and trousers and she in her traditional shalwaar kameez and scarf. Lilly's Iraqi neighbours also attended, wanting to mark their special relationship too. Traditionally, when the coffin has been lowered into the ground it is customary for the men to take turns in shovelling earth onto it. Mohammed, Iqbal and the Iraqi friend all did so, continuing to give to Lilly in death the same love, honour and respect they had given her in life.
In a world in which we hear much about conflict, differences and divisions, this story of a truly loving relationship between an elderly Jewish lady and her Muslim neighbours has succeeded in lifting my spirits and renewing my faith in the essential goodness and kindness of human beings.
http://www.independent.co.uk/life-style/health-and-families/features/a-story-about-an-elderly-jewish-lady-and-her-muslim-neighbours-who-cared-10294684.html
----------
Muslim Woman Gets Apology from United Airlines
By TIM MORAN
June 3, 2015
United Airlines has apologized to Tahera Ahmad, the Northwestern chaplain who claims she was discriminated against by a flight attendant over the weekend over a can of Diet Coke.
"While United did not operate the flight, Ms. Ahmad was our customer and we apologize to her for what occurred on the flight," read a statement the airlines posted on their website at 1:45 p.m. on Wednesday. "United does not tolerate behavior that is discriminatory – or that appears to be discriminatory - against our customers or employees."
The flight attendant, a Shuttle America employee whose name was not released, will also no longer serve United customers, the statement read.
The story captured national attention, inspired much discussion and prompted a social media boycott of the airline.
Ahmad, an associate chaplain and the director of interfaith engagement at the Evanston University, was heading to the nation's capital Saturday morning to participate in a conference hosted by Kids4Peace, an interfaith youth movement.
During the flight, according to her posts on Facebook, she was given an opened can of Diet Coke, asked for an unopened can for sanitary reasons, was told by the flight attendant that was against company policy but then saw a man nearby being served an unopened can of beer.
"Ahmad replied that she was clearly being discriminated against, noting the unopened can of beer," according to previous reports. "Ahmad claims the flight attendant grabbed the man's beer and opened it for him and said 'it's so you don't use it as a weapon.' Ahmad looked to fellow passengers for some acknowledgment the flight attendant was being discriminatory. And for that, she was brought to tears.
A man in the aisle next to her leaned over, Ahmad claims, and said, "You Moslem, you need to shut the f--- up. ... You know you would use it as a weapon, so shut the f--- up."
Ahmad wears a hijab, the traditional head covering of Muslim women.
United included in its response all "customer-facing employees undergo annual and recurrent customer service training, which includes lessons in cultural awareness." "Customer-facing employees for Shuttle America also undergo cultural sensitivity training, and United will continue to work with all of our partners to deliver service that reflects United's commitment to cultural awareness."
On Tuesday, Northwestern University President Morton Schapiro had called on United Airlines to formally apologize to Ahmad calling the treatment "outrageous and discriminatory."
"Tahera Ahmad is the Muslim chaplain at Northwestern, one of the few female Muslim chaplains in the country, and an esteemed leader in our community," Schapiro said in a Chicago Tribune article. "Yet she was treated with a complete lack of respect. … The extraordinarily unprofessional and humiliating treatment of one of our community members is shockingly disappointing."
Also on Patch: City Wants Parking Measure to Decrease Sex and Drug Dealing Near Beach
Ahmad recently appeared in a PBS documentary portraying the struggles of Jewish, Christian and Muslim leaders and has led international workshops on cultural awareness for the U.S. State Department. She was recognized by President Barack Obama at the White House in 2014 for her pioneering work as a Muslim woman.
http://patch.com/illinois/evanston/united-apologizes-northwestern-chaplain-0
----------
Twelve Things Women in Saudi Arabia Can't Do
26 MAY 2015
Saudi Arabia's religious police have ejected a woman from a shopping centre for not covering her hands and sitting "too close" to a man.
Although she was dressed in a traditional black Abaya cloak and a full face veil, with only her hands and eyes exposed, the woman was stopped at the door by an officer from the Commission for the Promotion of Virtue and the Prevention of Vice.
He argued that the shopper looked "indecent" and should put on gloves or go home, Gulf News reports. The incident occurred in the northern city of Ha'il and a recording of the altercation has since gone viral, sparking a mixed response within the deeply conservative Muslim nation.
"I wonder how this woman will feel once she goes home and realises fully the depth of the humiliation and disgrace," said Abdullah Al Otaibi, who argued that she should have known better than to defy the dress code.
But others condemned the officer's treatment of the woman. "Which religion allows people to feel superior to others and treat them with disdain and contempt?" asked Mashhour Al Harithi.
Saudi Arabia has an abysmal human rights record, particularly with regards to protecting women. Although in recent years the rights of women have been incrementally extended – they were allowed to vote in local elections, for example – their actions are still severely restricted.
In a country where a woman cannot open a bank account without her husband's permission, here are several other things women in Saudi Arabia are still unable to do:
Go anywhere without a male chaperone
When leaving the house, Saudi women need to be accompanied by a 'mahram' who is usually a male relative. Such practices are rooted in "conservative traditions and religious views that hold giving freedom of movement to women would make them vulnerable to sins," according to The Guardian.
In one extreme case, a teenager reported that she had been gang-raped, but because she was not with a Mahram when it occurred, she was punished by the court. The victim, known as "the Girl of Qatif' was given more lashes than one of her alleged rapists received, the Washington Post reports.
Wear clothes or make-up that "show off their beauty"
Earlier this year, Saudi Arabia passed a controversial law requiring all female television presenters to adhere to a mandatory Islamic dress code, including wearing an abaya and scarf. The king's advisory body, the Shoura Council, ruled that the women should wear "modest" clothes that do not "show off their beauty", according to Arab News.
The motion was tabled by a woman, Noura Al-Odwan who had previously criticised female presenters for wearing too much make-up. She argues that their appearance has a negative impact on the country's reputation.
The move has prompted mixed reaction in the Muslim nation, with some arguing that the Shura should be focusing on more important issues, while others saying that women should be banned from appearing on television altogether. "They should not use women as a commodity to attract more viewers," wrote one blogger.
Drive a car
There is no official law that bans women from driving but deeply held religious beliefs prohibit it, with Saudi clerics arguing that female drivers "undermine social values".
In 2011 a group of Saudi women organised the "Women2Drive" campaign which encouraged women to disregard the laws and post images and videos of themselves driving on social media to raise awareness of the issue in an attempt to force change. It was not a major success.
Saudi journalist Talal Alharbi says women should be allowed to drive – but only to take their children to school or a family member to hospital. "Women should accept simple things", he writes for Arab News. "This is a wise thing women could do at this stage. Being stubborn won't support their cause."
Vote in elections
Saudi Arabia is the only other country in the world, apart from the Vatican City where women are not allowed to vote, but men are, the Washington Post reports. However, a royal decree will allow women to vote in local elections in 2015.
Go for a swim
Reuters correspondent Arlene Getz describes her experience of trying to use the gym and pool at an upmarket Riyadh hotel: "As a woman, I wasn't even allowed to look at them ('there are men in swimsuits there,' a hotel staffer told me with horror) — let alone use them."
Compete freely in sports
Earlier this year, Saudi Arabia proposed hosting an Olympic Games without women. "Our society can be very conservative," said Prince Fahad bin Jalawi al-Saud, a consultant to the Saudi Olympic Committee. "It has a hard time accepting that women can compete in sports."
When Saudi Arabia sent its female athletes to the London games for the first time, hard-line clerics denounced the women as "prostitutes". While they were allowed to compete, they had to be accompanied by a male guardian and wear a "Sharia-compliant" sports kit that covered their hair.
Try on clothes when shopping
"The mere thought of a disrobed woman behind a dressing-room door is apparently too much for men to handle," says Vanity Fair writer Maureen Dowd in 'A Girl's Guide to Saudi Arabia'.
Other more unusual restrictions include:
However, explains Dowd, everything in Saudi Arabia "operates on a sliding scale, depending on who you are, whom you know, whom you ask, whom you're with, and where you are".
But things are slowly beginning to modernise in a country that has historically had some of the most repressive attitudes towards women. "Women in Saudi Arabia are highly educated and qualified," says Rothna Begum from Human Right Watch. "They don't want to be left in the dark."
http://www.theweek.co.uk/60339/twelve-things-women-in-saudi-arabia-cant-do
----------
House of Fraser has added to its range of sports clothing for female Muslims with a selection of black unitards for adults and children
4 June 2015
House of Fraser has extended its range of sporty clothing for Muslim women.
The high street store is now stocking black unitards for adults and black body suits that come with a separate black hijab for children.
The new items of clothing, which are produced by the company Shorso UK are designed to be worn for swimming and aerobics.
The launch of the new £36 unitards at House of Fraser comes two months after they started selling sports hijabs that are designed for women to wear while doing exercise.
The high street store has a number of the brightly covered head scarves on sale on their website.
The hijab covers the head and chest and is worn by Muslim women after the onset of puberty as a sign of modesty in the presence of men who are outside their immediate family.
It is different from the niqab, which is a full face veil and has proved divisive in schools and public life, for example if wearers are giving evidence in court.
There has been controversy over whether it is right for girls attending state schools to wear religious dress rather than the standard uniform and in jobs like nursing.
But the fact that a mainstream retailer is starting to stock sport hijabs and unitards is likely to be welcomed as a breakthrough by Muslim parents who have so far had to rely on specialist shops.
The hijabs, which are made by Shorso, come in floral, striped and plan black designs retail at £14.99.
The item description reads: 'This patterned sports hijab is perfect for swimming and aerobics.
'The light weight and durable fabric adjusts to your head size, allowing for a perfect fit every time.'
Because the sports hijab closely fits the head, it is less likely to get caught when a girl is playing sport.
There have been several reports previously of Muslim girls sitting out of sports lessons in shcools because of a safety concern about wearing a normal veil.
The hijab in sport has long been a contested issue.
In 2014, the Qatar women's basketball team withdrew from the Asian Games in South Korea after they were forbidden from wearing the hijab during matches.
Regulations on sport uniforms in world basketball dictate that headger and hair accessories are both banned from the court.
In the same year, Fifa announced it was allowing the use of head scarves in matches for religious reasons.
A spokesperson for House of Fraser told MailOnline: 'I can confirm that are we are now stocking the Shorso sportswear brand online at www.houseoffraser.co.uk.
'As an international retailer that delivers to over 130 countries worldwide we offer a wide range of products to suit our diverse customer base.'
http://www.dailymail.co.uk/femail/article-3109646/House-Fraser-added-range-sports-clothing-female-Muslims-selection-black-unitards-adults-children.html
----------
A Muslim woman beat Abercrombie & Fitch. Why her Supreme Court victory is a win for all Americans.
By Simran Jeet Singh June
04 June 2015
This opinion piece was written by Simran Jeet Singh, the senior religion fellow for the Sikh Coalition and a PhD candidate at Columbia University.
The U.S. Supreme Court ruled Monday in favor of Samantha Elauf, an American Muslim woman who wears a hijab and was denied a job at Abercrombie & Fitch when she was 17. Elauf claimed the company did not offer her a job because her religious identity violates Abercrombie's "look policy."
During oral arguments, Supreme Court Justice Sonia Sotomayor pointed out that the case is unlike most employment discrimination cases in that the hiring manager at Abercrombie has openly admitted lowering Elauf's score upon learning from another manager that the hijab violated company policy. The court ruled 8-to-1 in favor of Elauf.
[Justices boost workplace religious protections]
Elauf's case illustrates a number of important issues in modern America, serving as a landmark case on workplace discrimination and religious freedom.
As the religious composition of our nation becomes increasingly diverse, the decision impacts how we account for these differences and how guarantees of religious freedom extend to our places of work. This is especially true for people who, like Elauf, identify with minority faith communities and maintain visible articles of faith.
Samantha Elauf (center), a Muslim woman who was denied a sales job at an Abercrombie & Ftich store in Tulsa in 2008, stands between her mother Majda (left) and EEOC General Counsel David Lopez (right) outside the U.S. Supreme Court in Washington, Feb. 25, 2015. (Photo: Reuters/Jim Bourg)
The Court's decision could shape how we think about pluralism and equal opportunity in this country. Government policies on religious freedom deeply influence what Americans perceive to be acceptable.
Our national debates tend to circle around the right to profile communities on the basis of ethnicity, to monitor places of worship on the basis of religion or to strip the rights of individuals on the basis of sexual orientation.
As we have seen time and again, when our country engages in the unfair treatment of entire communities, it effectively gives a green light for all Americans to do the same. Discriminatory policies filter down to the American public and send the message that it is okay to treat marginalized communities as second-class citizens.
This case illustrates how we see ourselves as a society. Current policies on workplace discrimination have gaping loopholes that allow employers to not hire applicants on the basis of their appearance. Therefore, the American workforce does not accurately reflect or leverage the proud diversity of this nation. Having a more diverse cross section represented in the workforce would cut against negative stereotypes that contribute to xenophobia and hate violence targeting minority communities.
[Supreme Court seems to side with Muslim woman in discrimination case]
What has been at stake here is not just a single employer that has discriminated against one individual. The largest employer in America – the Department of Defense – has a rule in place that discriminates against anyone who wears a hijab or turban or maintains facial hair for religious reasons. Individuals who maintain articles of faith, such as these, are not allowed to serve in the U.S. military without a rarely granted accommodation.
A large majority of Americans affected by such discriminatory policies belong to minority faith communities, and the Supreme Court's decision directly impacts how we think about equal opportunity and religious freedom in this country.
Elauf demonstrated that she recognizes her case would have bearing for a number of different communities. "I am not only standing up for myself, but for all people who wish to adhere to their faith while at work," she said, following the oral arguments. "Observance of my faith should not prevent me from getting a job."
The ruling serves as an opportunity to improve existing legislation on workplace discrimination and religious freedom. Americans are one step closer to not having to choose between their faith and their work.
http://www.washingtonpost.com/news/acts-of-faith/wp/2015/06/01/a-muslim-woman-beat-abercrombie-fitch-why-her-supreme-court-victory-is-a-win-for-all-americans/
----------
Pakistan women, seniors win titles in bridge championship
By Syed Khalid Mahmood
Thursday, June 04, 2015
KARACHI: Pakistan's seniors and women outfits came from behind in the finals to win their respective titles in the 18thAsia and Middle East Bridge Championships 2015 which concluded with a gala dinner at Amman, Jordan, on Wednesday.
In a remarkable turnaround of fortunes in both the finals, the teams behind at the half time came through to win it in the end. In the seniors event, with just seven boards remaining, Pakistan lead Sri Lanka by only 1.5 Victory Points (VPs) but they added another 33 IMPS to win the match.
In the women's final, the Pakistanis started well and with eight boards left had outscored India by twenty-four IMPS to lead by 13 but India gradually clawed back and at the last board the difference had reduced the deficit to six, but the Pakistani women stayed focused and won by the narrowest of margins, one IMP.
By virtue of their qualification in the finals of their respective events, the seniors and women teams of Pakistan had already qualified for the 8th d'Orsi Seniors Trophy and the 20th Venice Cup, respectively, which will be held, along with the 42nd Bermuda Bowl and the 10th Transnational Teams Championships at Chennai, India, from September 26 to October 15 later this year.
Their victory in the finals of the zonal event was an icing on the cake which should give them greater confidence entering the global event due to be played in just a few months time.
Pakistan's seniors squad, comprising of Azhar Hamid, Iftikhar Baqai, Mirza Shauq Hussain, Zakir Mahmood, Masood Mazhar and Kamran Ibrahim, who trailed 49.00-54.50 at the end of the first segment of the final against Sri Lanka, clinched the trophy by winning the second segment 46-16 with the final scores being 95-70.5.
The Pakistan women team, containing Rubina Agha, Zeenat Azwer, Qudsia Dossa, Roshan Bokhari, Rubina Hai and Fatima Reza, who was awarded a carry over of 8 VPs, also faced deficit in the final, having gone down 29-48 in the first segment against India. They turned the table by winning the second segment 42-31 which allowed them to win the match 80-79.
Pakistan's open team, featuring Jawed Niaz, Mohammad Shafiq Janjua, Khawar Ansari, Masroor Ansari, Colonel Kashif Ali Qureshi and Major Faisal Mahmood, finished fifth in the points table at the end of the league matches and didn't succeed in forcing their way into the knockout phase of the competition in which Jordan, Bahrain, Bangladesh and the United Arab Emirates (UAE) advanced to the semi-finals.
http://www.geosuper.tv/news_detail.asp?id=87945
----------
URL: https://newageislam.com/islam-women-feminism/the-indian-muslim-woman-broke/d/103331