New Age Islam News Bureau
23 May 2014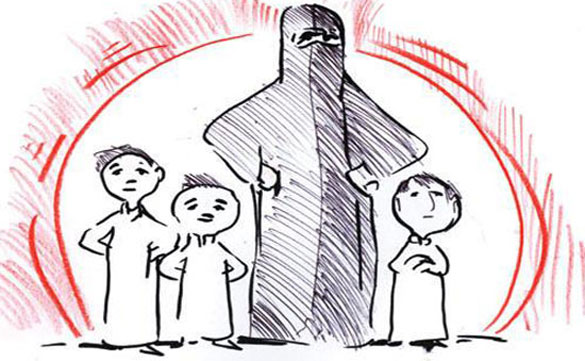 Photo: Many Saudi women becoming sole breadwinners
------
• Student Group Calls for Iranian Actress to Be Flogged Following Cannes Kiss
• Jirga Orders Man to Barter Teenage Sister in Marriage
• Toulouse Killer Mohamed Merah's Sister 'Escapes French Police into Syria'
• 70pc of new schools in KP will be for girls
• Many Saudi women becoming sole breadwinners
• NCSW Urges Steps to Curb Violence against Women, Minorities in Pakistan
• Afghan Women: the Kill List We Don't Talk About
• Spain's Anti-Abortion Activists Turn to Violence
• Transgender Malaysians Await Court Decision
• More trained midwives a must: Bangladesh Speakers tell AUW seminar
• Call for enforcing breastfeeding laws in Pakistan
Compiled by New Age Islam News Bureau
URL: https://www.newageislam.com/islam,-women-and-feminism/new-age-islam-news-bureau/syrian-refugee-brides-advertised-on-facebook/d/87163
--------
Syrian Refugee Brides Advertised On Facebook
May 23, 2014
Several Arab media outlets have reported on alleged Syrian refugee women being put up for marriage on Facebook as reports on the social media page spread.
According to the pan-Arab daily al-Hayat, the initial page, created under the name "Syrian refugees for marriage," displayed pictures of purported potential brides. It garnered more than 18, 000 likes in less than a week (as of May 16), before it was shut down.
"Across the Arab world, of all ages and religions – share this page!" the page said, as quoted by a Lebanese news portal.
Millions of displaced Syrians have sought refuge in neighbouring countries, mainly in Jordan, Lebanon, Turkey and Iraq due to the ongoing civil war.
Meanwhile, numerous reports have been released about Syrian women being exploited into marriage.
The page was shut down and another one was created under the same name, but with a modified theme.
A new page was created under the same name but with a cover photo including a Quranic verse. (Courtesy: Facebook)
The creators of the new page changed the cover photo to a Quranic verse, and added a religious tone to their posts to defend what they claimed were marriages permissible by Islam.
Many social media users expressed their anger at the page's aim.
"We are indeed living in a sick world," said Twitter user Anjum Anwar.
"Now on Facebook: Syrian refugee brides for sale. Even if page gets taken down, this is what is happening," said another user.
Although the new Facebook page is available, it cannot be independently verified that the makers of the page are actively involved in marriage consultations for Syrian refugee women.
http://english.alarabiya.net/en/variety/2014/05/22/Syrian-refugee-brides-advertised-on-Facebook.html
--------
Student Group Calls for Iranian Actress to Be Flogged Following Cannes Kiss
May 23, 2014
An Iranian actress who angered religious authorities after she kissed the president of Cannes Film Festival on the cheek now faces a call that she be publicly flogged.
Leila Hatami, currently a juror at Cannes, was photographed giving Giles Jacob, 83, a peck on the cheek at a ceremonial event last week.
The actress was condemned by Islamic Republic officials for presenting "a bad image of Iranian women" to the world.
And on Wednesday, Hizbullah Students – a group of students with links to Iran's Revolutionary Guard – called for Ms Hatami to be prosecuted, The Telegraph reported.
In the Iranian interpretation of Sharia law, a woman is not allowed to have any physical contact with a man outside of her own family.
According to the Tasnim news website, the Hizbullah Students organisation has filed a complaint with the judiciary demanding that Ms Hatami be punished, the newspaper reported. The maximum sentence is 50 lashes.
Their request stated: "We, the undersigned, who are a group of student Muslim brothers and sisters, ask the cultural and media branch of the judiciary to prosecute Leyla Hatami for her sinful act of kissing a strange man in public, which according to article 638 of Islamic Criminal Justice carries a prison sentence.
"Furthermore, the action of this film star has hurt the religious sentiments of the proud and martyrs breeding nation of Iran and as such we also demand the punishment of flogging for her as stipulated in the law."
Mr Jacob defended the kiss as "a usual custom in the West".
He tweeted: "I kissed Mrs Hatami on the cheek. At that moment, for me she represented all Iranian cinema, then she became herself again."
Ms Hatami, who lives in Iran, rose to fame following her appearance in Oscar-winning film A Separation, directed by Iranian filmmaker Asghar Farhadi.
http://www.independent.co.uk/news/people/leila-hatami-student-group-calls-for-iranian-actress-to-be-flogged-following-cannes-kiss-9422990.html
--------
Jirga orders man to barter teenage sister in marriage
May 23, 2014
SUKKUR: A jirga held in the Atal Muradani village four days ago, situated in the Sarhad police limits of district Ghotki, ordered a man to give his teenage sister in marriage to resolve a free-will marriage dispute.
According to sources, the jirga was held under the presidency of an influential landlord, Akbar Mahar. After hearing both the parties, the jirga declared Niaz Mahar guilty of tying a free-will marriage knot with Naheed Mahar, daughter of Ali Sher Mahar. After the verdict, the jirga imposed a fine of Rs600, 000 and ordered the boy to 'barter' his teenage sister, Sabira, for marriage to resolve the dispute.
Protesting the verdict
Expressing her disapproval with the Jirga's verdict, Niaz's mother Qaim Khatoon and her daughter staged a protest outside the SSP office in Mirpur Mathelo. "I don't even know where the couple is," said Khatoon. "Akbar and his men tried to kidnap my daughter and therefore I am here, demanding protection."
When contacted, Ghotki SSP Abdul Salam Shaikh said he was unaware of the Jirga. "I have not received any information regarding a jirga or the order to barter the girl," he claimed. However, he said that he is investigating into the matter.
The incident
Three months ago, Niaz and Naheed, both residents of Atal Muradani, got married out of their own free will. The marriage sparked enmity between the two families and some of the elders intervened and managed to separate the couple. Since then, Naheed has been living with her parents. Four days ago, influential landlord Akbar Mahar, uncle of Naheed, presided over a jirga and ordered the barter of Niaz's 14-year-old sister in marriage. Since Niaz was not happy with the verdict of the jirga, he and Naheed eloped again and have now gone into hiding.
http://tribune.com.pk/story/711876/jirga-orders-man-to-barter-teenage-sister-in-marriage/
--------
Toulouse Killer Mohamed Merah's Sister 'Escapes French Police into Syria'
May 23, 2014
The sister of Mohamed Merah, the gunman who killed seven people after targeting a Jewish school in Toulouse, has allegedly left France for war-torn Syria according to reports.
Authorities are said to have lost track of Souad Merah, 36, for several days and suspect she has slipped out of the south-eastern French city with her four children to join her new companion in Turkey from where they crossed into Syria.
The woman was taken into custody in April on suspicion that she blessed her brother Mohammed, 23, ahead of the killing spree in which he shot dead three French soldiers and four Jews - three children and a rabbi - in Tolouse and near the city in March 2012. Mohammed, who claimed he belonged to al-Qaida, was shot dead by police after a 32-hour stand-off at his flat.
Before the killing, Mohamed and his sister were considered by the French Central Directorate of Internal Intelligence (DCRI) as radical Salafist activists.
In December 2013, police interrogated Souad Merah in Paris after she was filmed by an undercover camera saying she was proud of Mohammed "for how he fought till the end". "The Jews are all about massacring the Muslims. I hate them. I think well of bin Laden. I told that to the cops. I am proud of my brother, proud, proud, proud," she said.
Souad later released a statement saying she condemned his brother's actions.
A Jewish group, the BNVCA, expressed "dismay" at the news that Souad had escaped police surveillance.
BNVCA's head, Sammy Ghozlan, called on police authorities ''to act quickly to find and imprison the radical dangerous Islamist who, like several hundred French citizens brainwashed into jihad, are trained to guerrilla and are likely to commit attacks, primarily targeting Jewish people, sites and schools in France".
http://www.ibtimes.co.uk/toulouse-killer-mohamed-merahs-sister-escapes-french-police-into-syria-1449549
--------
70pc of new schools in KP will be for girls
May 23, 2014
PESHAWAR: The Khyber Pakhtunkhwa government will allocate 70 per cent of the new educational institutions to be opened in the province to girls in order to improve female education.
This was stated by Khyber Pakhtunkhwa Assembly Speaker Asad Qaisar while speaking as chief guest at the first home economics conference organised by the Society of Home Economists at the Archives Library, Peshawar, on Thursday.
He said that the provincial government wanted to provide modern education to girls and create job opportunities for them to address their economic necessities because without education modern society could not be formed.
Minister for higher education Mushtaq Ahmed Ghani, additional secretary higher education Dr Khalid Khan, principal of Home Economics College, University of Peshawar, Dr Syeda Kaniz Fatima and others also spoke on the occasion.
Mr Qaisar said that it was need of the hour to provide modern education to women without any discrimination and those educated females should play a role to share their knowledge with other women in different areas, particularly in rural localities.
Govt to provide modern education to females, says PA speaker
He said that during the last one year the Pakistan Tehreek-i-Insaf-led coalition government had introduced 28 new laws in the province for maintaining good governance, bringing transparency and facilitating people.
The PA Speaker said that with the implementation of the new laws the people of the province would feel a real change and everyone would be accountable before the law.
He claimed that Khyber Pakhtunkhwa would be made a role model for other provinces.
About the suspension of wheat quota of Khyber Pakhtunkhwa by the Punjab government, Mr Qaisar said that the Supreme Court had already given its verdict in this regard and Prime Minister Nawaz Sharif should take action against those who were responsible for suspension of the quota.
He said that it was responsibility of the prime minister to deal with all the provinces equally.
He said that Mr Sharif was prime minister of the country and not of Punjab province only. If he failed to fulfil his constitutional responsibilities it would be unfortunate and this would create unrest among the people of rest of the provinces, he said.
Earlier, Mr Ghani said that in the next financial year, home economics colleges would start functioning in Nowshera and Abbottabad districts.
He said that the admission process had been made easy for women in such colleges while age limit was abolished so that every female could continue education.
He maintained that free of cost education would be provided to girls with physical disabilities in the home economics colleges.
http://www.dawn.com/news/1108131/70pc-of-new-schools-in-kp-will-be-for-girls
------------
Many Saudi women becoming sole breadwinners
May 23, 2014
Many assume that women who are obliged to financially support their families are either divorcees, widows or single.
Yet many married women are increasingly forced to fend for their families simply because their spouses do not provide for them, either because they are ill, unemployed or just plain irresponsible.
This leaves many women with no choice but to work to keep their families out of poverty and destitution.
Ali Zaari, a consultant psychiatrist in Jeddah, reiterated the importance of men and women cooperating when trying to make ends meet in an increasingly expensive world.
"Such sacrifices made by women, who are also tasked with raising their children, are only healthy if they are complemented with support from their husbands," he said. "Many men, however, take advantage of this situation to sit back and relax while the women slave away, placing great psychological and physical pressure on these working mothers, who end up feeling a great sense of frustration and injustice."
No society should accept spousal negligence, said Zaari. "There should be a social law criminalizing such forms of exploitation."
"We increasingly see men going off to buy cars and travel with their wives' money, abandoning their obligations as husbands and fathers," he said.
"We must raise awareness among women about their rights in order to ensure a quality family life and curb divorce rates."
"Saudi women, like other women in the world, are capable of jointly supporting their households," said Mona Brik, secretary-general of a prominent women's charity association.
"The association supports these women through offering them multiple training and education programs. Princess Nora bint Mohammad, the association's president, is keen on training women in Asir to work in both the bread and beauty industries and to teach them how to sew traditional local clothing, in addition to acquiring English and IT skills. Such skills are essential in helping these women feel more empowered to take on large-scale responsibilities."
Khaled Jelban, professor of family and community medicine at King Khaled University, said that the stereotypes surrounding Saudi women in the media are false.
Saudi women are portrayed as being spoiled, dependent and a burden on society, when in fact, Saudi women take on a number of responsibilities just like their male counterparts, said Jelban.
"Women are increasingly becoming breadwinners due to economic circumstances that have made it imperative for them to stand by their spouses and provide support for their families."
Umm Saeed Al-Qahtani, a shop owner at Abha's Tuesday market, said that the market has more than 100 stores managed by women, especially widows, divorcees and women who are supporting families or husbands who are unable to work.
"Many women, however, are incurring debt because of their inability to repay rent," she said.
"I, for instance, have run up a SR50,000 debt from having to rent out my shop since the ripe age of 20."
Like many other widows, Umm Saeed supports her family by working at the market and has appealed to the Asir Municipality to cancel rental of these shops in order to help these women make ends meet.
Umm Shaker, Asir's most well-known cook, described her experience of having to support a large family of 21 children and grandchildren.
"My daughters and I work together as cooks in order to increase our income," she said. "I was able to keep my family from suffering the perils of poverty through my participation in a program for productive families."
Sabah Zahar, a social worker in Asir, said several factors account for the prevalence of women becoming breadwinners.
"Changes in social structure within both Saudi and Arab society at large, coupled with the entry of women into the labor and specialization fields, has led to women playing a pivotal role in economic and family development," she said. "Nevertheless, women suffer huge social burdens, such as being left by their husbands to fend for their families, and this is unacceptable.
This is why it is imperative that we educate women about their rights and duties."
http://www.arabnews.com/news/575471
------------
NCSW Urges Steps to Curb Violence against Women, Minorities in Pakistan
May 23, 2014
The National Commission on the Status of Women (NCSW) has asked the government to take steps to stop violence against women and minorities.
Members expressed concern over the rise in incidents of violence against women and girls across Pakistan and the apathy of state institutions towards the plight of the victims, according to a press release issued by the commission at the conclusion of a two-day meeting here on Thursday.
It discussed the negative impact on women and minorities of increasing use of religion to promote political and personal interests.
It demanded that the government ensure the women's constitutional right to education and their safety. The commission members were distressed at the threats to girls' schools in Panjgur, Balochistan.
They noted that despite a ban on jirgas, informal courts continue to settle disputes. The commission demanded immediate measures to stop this violation of the law.
The commission was perturbed over the recent remarks made by Council of Islamic Ideology about child marriage. "These are contrary to the provisions of Muslim Family Law Ordinance, 1961," the members said.
The commission recommended that legislation aimed at the protection of women be extended to FATA and PATA.
The members expressed satisfaction with the performance of the commission and welcomed the establishment of a provincial chapter in Punjab.
http://tribune.com.pk/story/711899/patriarchy-extremism-steps-urged-to-curb-violence-against-women-minorities/
--------
Afghan Women: the Kill List We Don't Talk About
May 23, 2014
WOMENSENEWS)--Osama bin Laden, Al-Zarqawi, Mullah Omar: we know these names because they were on a kill list, a targeted roster the United States uses to pursue and kill people who are a threat to our national security.
But have you heard of Najia Sediqi, Hanifa Safi, or Malalai Kakar? They were on a list we don't talk about, the one that violent extremists use to target people who are a threat to their security.
Sediqi, Safi and Kakar have three things in common: they were women, they were Afghan public officials and they refused to participate in a political project that does not recognize the human rights of everyone. Instead, they held prominent public positions in the new Afghan government as ministers and police.
Their deaths were not random. Since 2006, at least 10 female public officials have been assassinated by armed extremist groups in Afghanistan. If you think that is a small number compared to the number of deaths since 9/11, think about this: In 2012 the Washington Post reported that the kill list put together by the United States targeted fewer than 10 people associated with al-Qaida in Pakistan. The "Yemen kill list" is purported to have only 10 to 15 names. The fact that there are only 10 female public officials who have been targeted by extremists does not diminish the significance of their deaths.
No Tracking, No Prosecutions
How many women are targeted and killed like this? It's hard to know. According to local Afghan organizations such as Afghanistan Rights Monitor, the Afghan government does not keep track of these deaths, nor has it pursued prosecution of any of these murders.
The truth is that women who occupy public positions are much more vulnerable than their male counterparts. Male public officials often receive discretionary security arrangements, provided by NATO/ISAF or other security actors, such as armored vehicles and intelligence alerts. The Afghanistan National Directorate of Security has stopped several assassination attempts on male officials, according to the Afghanistan Rights Monitor.
But female officials either do not receive or cannot access the same types of security arrangements, making them easy targets.
For example, Sediqi, the acting head of the Ministry of Women's Affairs, was shot dead as she was getting into a rickshaw one morning on her way to work. She was killed less than six months after her predecessor was assassinated, yet this senior minister did not have an armored car to take her from home to work.
Obvious fixes include, at the very least, tracking the targeted killing of all public officials and providing equal access to security measures to both men and women.
Talking to the women of Afghanistan is another solution. Since 2001, Afghan women have increasingly demanded significant improvements in their access to public services and treatment. However, women's human rights have long been considered a "soft" issue unrelated to "hard" security concerns by Washington.
A Hard Security Issue
Yet, it is clear with the increasing frequency and consistency of attacks on women who occupy public spaces that women's rights are a hard physical security issue.
Organizations such as the Afghan Women's Network back this up. In 2012, they interviewed 300 female leaders across eight provinces in Afghanistan to document the impending departure of international forces' impact on women's security to move freely and access public spaces, for employment or education for example. Two of the key recommendations to NATO made by the Afghan Women's Network are to provide the Afghan National Security Forces with long-term support, training and military equipment and comprehensive training on women's rights in consultation with women's civil society organizations.
We haven't been paying attention to these women and this is a strategic mistake. We have to face the facts: obliterating the right to free speech and freedom from fear by killing off the frontline of human rights is a primary military objective of violent extremist groups. Women who work as journalists, human rights defenders, police, teachers and doctors are targeted exactly because they are on the frontline of this fight.
In the world of pen vs. gun, we would all benefit from putting the Arab proverb "The enemy of my enemy is my friend" to good use. If women's rights are a security threat to violent extremists, then women's rights must be the asset we protect.
Sahana Dharmapuri is an independent gender advisor and expert on women, peace and security issues. She is a former fellow at the Carr Center for Human Rights Policy at the Harvard Kennedy School of Government (2011-2013). Her writing has appeared in the Christian Science Monitor, Parameters: Journal of the US Army War College, The Global Responsibility to Protect Journal, and other publications.
http://womensenews.org/story/the-world/140521/afghan-women-the-kill-list-we-dont-talk-about#.U38nNdJdU4U
--------
Spain's Anti-Abortion Activists Turn to Violence
May 23, 2014
(WOMENSENEWS)— Anti-abortion advocates in Spain who have been pressing the government to curtail access to pregnancy terminations and push through an abortion bill introduced last year are growing impatient.
Abortion clinics in the Spanish capital have reported several recent instances of vandalism on their premises, the Spanish newspaper El Pais reported May 19. At least three Planned Parenthood centres in Madrid have been spray painted and their windows shattered by unidentified groups in the past weeks. "These groups have gone from praying outside the clinics to smashing their glass windows," Socialist Deputy Ángeles Álvarez was quoted as saying in El Pais. "These incidents should place the government delegation [in Madrid] on alert." The escalating violence reflects activists' impatience with the centre-right Popular Party government, which is dragging its feet with abortion reform, the newspaper writes. The new proposed abortion law was approved by Spain's cabinet five months ago. It only permits an abortion in the cases of rape or if there's danger to the mother's health. Currently, women in Spain can get an abortion up to 14 weeks of pregnancy. If the mother's health is at risk or the foetus is suffering from serious abnormalities, women have until 22 weeks. The Spanish government is waiting for several non-binding reports to be released, which are necessary before the bill can move to Congress, the El Pais article explained. But the ruling party has been criticized even within its ranks for pushing the bill. With the elections to the European Parliament coming up on May 25, where candidates from the various parties in Spain are running for one of the 54 seats reserved for the country, the party wants to avoid alienating any of its own voters over the abortion issue.
Pushing Back
As the European elections approach, Spain's socialist party, The Spanish Socialist Workers Party, is intensifying its own campaign to protect the right of abortion. The party released on May 19 a YouTube video titled "Start to get your rights back #NoToChauvinism" featuring several young women who can be seen looking at their bellies, marked with a blue stain, in the mirror, The Spain Report The Spain Report reported. The text in the video reads: "With the chauvinist policies of the PP [Popular Party] and the extreme right in Europe, your belly is no longer yours. It belongs to them."
Some Spanish women have decided to play the creative card and have resorted to humour to raise awareness of the consequences if the anti-abortion bill is passed. The women set up a fake "abortion travel agency" in Madrid to demonstrate how Spanish women will leave the country and travel abroad to have an abortion, The Debrief The Debriefreported May 20. The pop up agency, which has a physical location in the city, finds the cheapest flights to countries where women who wish to terminate their pregnancy can get an abortion, the best priced hotels to stay in and the most suitable clinics. For now, it's a fake travel agency, yet it could become a reality if the bill is approved. "Women who want to get an abortion will find any way possible of doing so--as they did 30 years ago when Spain had a similar, draconian law to what the government is now proposing," Cristina Rodríguez, one of the people behind the "Abortion Travel" project, told The Debrief . "I hope this fake clinic we've built will never have to exist, but I do worry what will happen to the women who will be unable to use an abortion travel agency like ours," added Rodriguez. "We are not saying abortion is great--it's an incredibly traumatic experience--but we do want more people to understand that our government is essentially trying to send women away to terminate our pregnancies, which only adds to the stress it can cause." Women's e News is fundraising to support investigative reporting on how women's reproductive rights are under attack in Europe, especially in France and Spain, through our partners at Catapult, the funding platform for women and girls.
http://www.trust.org/item/20140522201829-u7i0f/
--------
Transgender Malaysians Await Court Decision
May 23, 2014
Kuala Lumpur, Malaysia - Nisha Ayub is the face of a community that lives largely in the shadows.
An outreach worker with the PT Foundation, an HIV/AIDS organisation in the Malaysian capital of Kuala Lumpur, Ayub fights for the rights of the country's transgender women who call themselves Mak Nyah and are mostly ethnic Malay Muslims.
Faced with discrimination, abuse and harassment, some of the country's estimated 10,000 Mak Nyah are turning to the law for help. The Appeal Court in the administrative capital of Putrajaya is due to rule on Thursday in a case brought by three transgender women in Seremban against religious laws in the central state of Negri Sembilan, which criminalise any male who "wears women's attire" or "poses as a woman".
"It's a crucial ruling," said Nisha, who was jailed at the age of 20 for dressing as a woman. "Things are getting more conservative. We are not challenging Islam. This law is a violation of basic human rights for every Malaysian citizen."
The women's lawyers argue that their repeated detention in Negri Sembilan contravenes Malaysia's constitution, which outlaws gender discrimination and guarantees not only freedom of expression and movement, but also the right to privacy, a livelihood and to live with dignity.
Secular or Islamic law?
The country, which is mostly Muslim but has significant populations of ethnic Chinese and Indians as well as indigenous people, has dual secular and Islamic legal systems. The latter applies only to Muslims and is confined to personal and family law, while the secular system has civil and criminal courts. The constitution remains the supreme law.
"Ultimately, the law in Malaysia remains secular," said Aston Paiva, a lawyer representing the Seremban women. "Even Sharia laws are enacted by a secular institution - the state legislative assembly - which has to pass a Sharia law like any other law. Let's not forget that there are non-Muslims in these legislative bodies. The more people realise this, the more accountability is placed on legislatures; that whatever law they wish to pass, it must be consistent with the constitution."
A lower court dismissed an earlier case involving four of the women in 2012. The judge argued that because they were Muslim and had been born male, they had to adhere to Islamic law. Three of them, all diagnosed with gender identity disorder and taking hormones, appealed the decision. If Thursday's appeal is dismissed, they will be able to take their case to the Federal Court, Malaysia's highest court.
"Under discriminatory state laws, transgender women in Malaysia face a daily risk of arrest just for being themselves," Neela Ghoshal, senior researcher on lesbian, gay, bisexual and transgender (LGBT) rights at Human Rights Watch (HRW), said in a statement. "The government shouldn't be harassing and punishing transgender people just for peacefully going about their lives."
Recent research by HRW in four Malaysian states and Kuala Lumpur found transgender women detained by the police and religious authorities suffered abuses including extortion, violation of their privacy and physical and sexual assault. Most were fined, while some were jailed.
Discrimination and intolerance towards transgender communities, as well as lesbian and gay people, is common across Southeast Asia. "Lesbian, gay, bisexual, transgender and intersex persons are the targets of discrimination by both state and non-state actors, including members of their own communities, the police, military and militant religious groups," according to Washington-based Freedom House. "Local laws criminalise acts that are deemed 'unnatural', and law enforcement agencies often target and harass activists who advocate for their rights."
The Negri Sembilan law against posing as a woman states that those found guilty can face up to six months in prison and a fine of as much as 1,000 ringgit ($310). Three other Malaysian states also make dressing as a woman a criminal act, according to HRW. Islamic officials in Negri Sembilan did not respond to Al Jazeera's requests for comment.
Largely excluded from mainstream employment, around 60 percent of Mak Nyah work in the sex industry, according to Ayub, and are seen as among those most at risk for HIV. Health experts worry increasing discrimination could undermine Malaysia's HIV/AIDS prevention efforts.
"Any form of institutionalised discrimination that results in sexual minorities being forced underground or into the margins makes our work on HIV prevention a lot harder," said Azrul Mohd Khalib, who has worked on sexual health issues for more than a decade and sits on the executive committee of the PT Foundation. He worries that more discrimination will lead to an increase not only in HIV infections, but other sexually transmitted diseases too.
Condemning 'human right-ism'
Malaysia is "becoming a lot more conservative", said Thilaga Sulathireh, an activist and researcher who is assisting with the Seremban case. "Generally, we are seeing a lot more resistance and hate speech." At the UN, countries including France, Germany and Chile urged Malaysia to do more to respect the rights of LGBT people. Sodomy is a crime in Malaysia, and those found guilty face the cane and as long as 20 years in prison.
Only last week, Prime Minister Najib Razak shocked human rights groups with a speech at the opening of the national Quran Recital Assembly, in which the state news agency quoted him condemning what he called "human right-ism" and "deviationist" teaching, specifically mentioning LGBT.
But three days later, an official statement posted on Najib's Facebook page stressed his government's commitment to the Universal Declaration on Human Rights, which recognises the right to non-discrimination, privacy and freedom of expression and movement.
"Ours is a majority-Muslim nation," the prime minister wrote. "But our faith respects other faiths and our commitment can be consistent with our constitution and our values."
Traditionally, transgender women in Malaysia played key roles in village weddings, planning the ceremony and helping the bride get ready for the big day. In the early 1980s, a number of doctors even carried out sex reassignment surgery on a number of transgender women, which was then recognised on the women's identity cards.
Then, in 1983, a fatwa issued by Malaysia's National Fatwa Council outlawed the surgery.
"Mak Nyah have been in Malaysia for a long time, and sex change was even done here," Ayub said. "What really changed everything was the fatwa. LGBT was politicised."
http://www.aljazeera.com/indepth/features/2014/05/transgender-malaysians-await-court-decision-2014521105755129793.html
--------
More trained midwives a must: Speakers tell AUW seminar
May 23, 2014
A three-day National Sexual and Reproductive Health and Rights (SRHR) Seminar 2014 yesterday underlined the need for increasing the number of trained midwives to reduce the maternal mortality rate in Bangladesh.
On the concluding day, the speakers, at the seminar organised by Asian University for Women (AUW) in its auditorium, also laid emphasis on improving sexual and reproductive health of women in Bangladesh.
Swedish Ambassador to Bangladesh Anneli Lindahl Kenny said 800 women die worldwide every day due to unsafe children delivery.
Barrister Sara Hossain said many adolescent girls were raped by their husbands but they could not get legal support to get rid of it and urged parliament for enacting law to save the girls.
Dr Kamrun Nesa, a consultant of Obstetrics and Gyenaecology department of Chittagong Medical College Hospital, said adolescent sex and reproductive health education should be incorporated in the curriculum of schools and colleges to make people aware of the issue.
http://www.thedailystar.net/city/more-trained-midwives-a-must-25293
----------
Call for enforcing breastfeeding laws in Pakistan
May 23, 2014
LAHORE - The Integrated Reproductive Maternal Newborn Child Health (IRMNCH) and Nutrition Program in collaboration with Save the Children Pakistan Program organised a meeting to discuss and finalise the draft of rules for the Protection of Breastfeeding and Young Children Feeding Act 2012.
The meeting evaluated the critical role of Infant Feeding Board and ways to maximise its role in making the Act more effective. The participants observed that in order to facilitate the implementation of laws regarding breastfeeding, it should be given authority to monitor the rules and regulations to ensure a strong presence.
It was also discussed that Punjab Infant Feeding Board should move proactively for the effective implementation of the Punjab Protection of Breastfeeding and Young Child Nutrition Act 2012. Dr Tanwir Ahmed of IRMNCH chaired the meeting. In his welcome remarks Dr Tanwir shared the history of breastfeeding legislation in Punjab and appreciated the efforts of Save the Children in advocating the cause in the province proactively.
Fawad Tirmizi, Deputy Secretary Law, initiated a brainstorming session on how to ensure to promote breastfeeding practices through legislation as well. He gave a brief review on the draft rules, the labelling of products, prohibition& guidance and the complementary food as per law. Prof Shakeela Zamanand and Dr Naeem Zafar focused on the need to ensure the Exclusive Breastfeeding uptill 6 months of age and if medically indicated the human milk can be given to the baby through spoon and cup prohibiting use of bottle feed in any case.
http://www.nation.com.pk/lahore/23-May-2014/call-for-enforcing-breastfeeding-laws
------------
URL: https://www.newageislam.com/islam,-women-and-feminism/new-age-islam-news-bureau/syrian-refugee-brides-advertised-on-facebook/d/87163