New Age Islam News Bureau
29 Dec 2015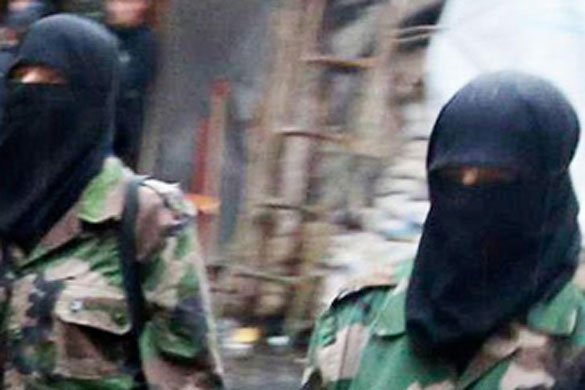 Photo: 23 Saudi Female Terror Suspects Face Justice, ARAB NEWS
---------
• ISIS Executes 837 Women in Mosul since Its Takeover
• 23 Saudi Female Terror Suspects Face Justice
• 16 Incidents of Women Harassing Men Recorded In Jeddah Shopping Centre
• As Muslim Women Who Wear Hijab, We Want To Inform You, "You Are Not Our Voice"
• Aseefa Bhutto to Become PPP Women Wing Chief
• KP CM Hands Over 50 Vehicles to Boys, Girls Colleges
• Woman Anti-Polio Volunteer Killed In Afghanistan
• Malaysia's Women's Ministry Increases Impact via NBOS
Compiled by New Age Islam News Bureau
URL: https://www.newageislam.com/islam-women-feminism/new-age-islam-news-bureau/saudia-wont-saudi-women-air-hostesses/d/105778
---------
Saudia Won't Have Saudi Women as Air Hostesses
Dec 29, 2015
Ahmed Ali Al-Kinani
Okaz/Saudi Gazette
JEDDAH — Saudi Arabian Airlines (Saudia) will not employ Saudi women as air hostesses on its flights, spokesman of the national carrier Abdul Rahman Al-Fahd said.
He did not give reasons but said Saudi women could work in the female customer service sections in the reservation offices which are scattered all over the Kingdom and also exist at local airports.
The spokesman kept mum on the future prospects of opening the door for Saudi women to work on board or in the direct reservation offices.
Fahd, however, said Saudi women could join Saudia team in the commercial sector which includes sales for women only.
"Saudi women may also join the airlines to work in the financial sector or in its IT departments," he said.
He said the Saudi women are dedicated, have proven themselves and made a number of achievements in the areas which they are working for in Saudia.
Saudia is the first airline company in the Arab world which was established in 1945 with a single DC-3 aircraft.
http://saudigazette.com.sa/saudi-arabia/saudia-wont-have-saudi-women-as-air-hostesses/
---------
ISIS Executes 837 Women in Mosul since Its Takeover
December 29, 2015
BAGHDAD - A report by the Nineveh police department on Islamic State (IS) crimes in Mosul says that up to 837 women have been executed by the extremist group since its takeover of Mosul.
Commander of the Nineveh police Zanuon al-Sabawi, said at a press conference that the women have been executed in various forms.
According to al-Sabawi, most of the women victims were former candidates to the Iraqi parliament , provincial council members, and public employees. He added that municipality workers and staff members of the election commission were also among those executed by ISIS.
The women and other victims of ISIS of the local population are believed to have been sentenced by the extremists' Sharia court that has condemned to death for alleged charges of disloyalty to the caliphate, espionage or un-Islamic behaviour.
The group has also been responsible for killing and enslaving hundreds of Kurdish Yezidi women in Shingal and parts of the Nineveh plain.
Meanwhile, a triumphant Iraqi Prime Minister Haider al-Abadi declared on Monday that the coming year will see his forces defeat Islamic State, after his military achieved its first major victory since collapsing in the face of the fighters 18 months ago. Iraqi forces flew the national flag above the main government complex in Ramadi earlier in the day, declaring they had recaptured the city, a provincial capital west of Baghdad which fell to Islamic State fighters in May.
"2016 will be the year of the big and final victory, when Daesh's presence in Iraq will be terminated," Abadi said in a speech broadcast on state television, using an Arabic acronym for Islamic State that the hard-line group rejects.
"We are coming to liberate Mosul and it will be the fatal and final blow to Daesh," he added. Mosul, northern Iraq's main city, is by far the largest population centre in the self-proclaimed caliphate Islamic State rules in Iraq and Syria.
The army's apparent capture of Ramadi, capital of Anbar province in the Euphrates River valley west of Baghdad, marks a major milestone for US-trained force that crumbled when Islamic State fighters charged into Iraq in June 2014. In previous battles since then, Iraq's armed forces operated mainly in a supporting role beside Iranian-backed militias.
Soldiers were shown on state television on Monday publicly slaughtering a sheep in an act of celebration. Gunshots and an explosion could be heard as a state TV reporter interviewed other soldiers celebrating the victory with their automatic weapons held in the air. A separate plume of smoke could be seen nearby.
US Army Colonel Steve Warren, a spokesman for a US-led coalition backing Iraqi forces, said in a statement: "The clearance of the government centre is a significant accomplishment and is the result of many months of hard work."
He said the coalition had provided more than 630 airstrikes in the area over the past six months as well as training, advice and equipment to the army, counter-terrorism forces and police. The US-led coalition, which includes major European and Arab powers, has been waging an air campaign against Islamic State positions in both Iraq and Syria since a third of Iraqi territory fell to the fighters in mid-2014.
The Iraqi army was humiliated in that advance, abandoning city after city and leaving fleets of American armoured vehicles and other weapons in the militants' hands. One of the main challenges of the conflict since then has been rebuilding Iraq's army into a force capable of capturing and holding territory.
Baghdad has said for months that it would prove its forces' rebuilt capability by rolling back militant advances in Anbar, a mainly Sunni province encompassing the fertile Euphrates River valley from Baghdad's outskirts to the Syrian border.
After encircling the provincial capital for weeks, Iraqi forces launched an assault to retake it last week and made a final push to seize the central administration complex on Sunday. Their progress had been slowed by explosives planted in streets and booby-trapped buildings.
Security officials said the forces still need to clear some pockets of insurgents in the city and its outskirts. Authorities gave no immediate death toll from the battle for the city. They have said most residents were evacuated before the assault.
Finance Minister Hoshiyar Zebari told Reuters the capture of Ramadi was "a done deal" but said the government had to do more to rebuild the city and encourage displaced people to return. "The most important thing is to secure it (Ramadi) because Daesh can bounce back," he said in an interview in Baghdad.
Washington had also expressed reluctance about being seen as fighting alongside the Iranian-backed groups.
Abadi took office in September 2014 after the Islamic State advance, pledging to reconcile Iraq's warring sectarian communities. While he initially swung behind militias to help halt Islamic State's onslaught, he has since tried to implement reforms to reduce the power of sectarian parties, angering many political leaders.
Islamic State swept through northern and western Iraq in June 2014 and declared a "caliphate" to rule over all Muslims from territory in both Iraq and Syria, carrying out mass killings. Since then, the battle against the group in both Syria and Iraq has drawn in most global and regional powers, often with competing allies on the ground in complex multi-sided civil wars.
The Baghdad government says the next target after Ramadi is Mosul. Washington had hoped that a potentially decisive battle for that city would take place in 2015 but it was pushed back after the fighters seized Ramadi in May.
Such a strategy would echo the US military's "surge" campaign of 2006-2007, which relied on recruiting and arming tribal fighters against a precursor of Islamic State. Anbar, including Ramadi, was a major focus of that campaign at the height of the 2003-2011 US war in Iraq.
http://nation.com.pk/international/29-Dec-2015/is-executes-837-women-in-mosul
---------
23 Saudi Female Terror Suspects Face Justice
29 December 2015
RIYADH: Twenty-three Saudi women accused of association with Al-Qaeda and Daesh are currently being tried in the Kingdom. Some of them have been convicted and jailed.
According to official sources, the Special Criminal Court began hearing the cases of a number of these female extremists
two years ago. The most noteworthy of these cases was that of Haila Al-Qaseer, also known as "Lady Al-Qaeda," who was convicted of terrorism and was sentenced to 15 years in prison.
In October this, the court tried another woman, 27-year-old Um Oweis, who joined Daesh after pledging allegiance to Daesh leader Abu Bakr Al-Baghdadi and helping provide logistical services to the organization via media support.
Um Oweis, who has a master's degree from a Saudi university, was found communicating with Daesh members and leaders of Al-Nusra Front through Twitter.
She faces a number of charges, including supporting terrorist activities against the general intelligence in the governorate of Sharoura carried out by Al-Qaeda.
Um Oweis played a number of roles, and was proven to have a close relationship with the well-known user name "Al-Monasiroon," who is facing charges of attacking security authorities in the Kingdom online, as well as challenging the state's authority and ability to apply Shariah.
She is also charged with helping a detainee smuggle 30 papers from prisoners held on state security charges and sending them to "Al-Monasiroon" to broadcast on Twitter.
In December, the criminal court looked into charges of the Bureau of Investigation and Public Prosecution against "Al-Mohajara," another 25-year-old female member of Al-Qaeda and Daesh who also served as a media member for the groups.
The woman was charged with supporting and pledging allegiance to Al-Baghdadi, as well as encouraging killing in conflict zones and
inside the Kingdom, as well tweeting her support for Al-Qaeda's Ayman Al-Zawahri and her brother, who went to fight in Yemen.
She was also accused of being in contact with one of the members on the the Ministry of Interior's list of 47 wanted individuals in 1433 AH, Abdulmajeed Al-Shihri.
She holds a high school degree and was kicked out of the house by her father. Her brother is also wanted by the Ministry of Interior.
http://www.arabnews.com/saudi-arabia/news/857216
---------
16 Incidents of Women Harassing Men Recorded In Jeddah Shopping Centre
29 December 2015
JEDDAH: Sixteen cases of women harassing men were recorded in one of the biggest shopping centres of Jeddah recently, an online newspaper reported on Monday.
The general manager of the shopping centre was quoted as saying that the security department of the centre, which reported the cases, said some of the victims of harassment by women were the security personnel themselves.
Surveillance cameras at the centre proved that women were involved in harassment, he said, adding that the cases were handed over to the police for investigation.
The manager said that in the cases where men are harassed by women, men do not complain, which may be because of social perception. He said that among the cases of harassment by men and women recorded by the security department of the centre is the case of a woman employee being harassed by the manager of a shop and a female employee harassing a customer.
Mohammad Alawi, chairman of the committee of commercial centres in the Jeddah Chamber, said there were ten cases of violations committed by males and females in commercial centres recently.
http://www.arabnews.com/saudi-arabia/news/857201
---------
As Muslim Women Who Wear Hijab, We Want To Inform You, "You Are Not Our Voice"
December 28, 2015
By Dr. Maria Walton (UmKashif), Dr. UmEman, Ms. Kauther, Ms. Atiqa, Mrs. Nouraline AltaDouka, Ms. Samah Elzahdan Abed, Ms Nesrine, Sheena Ali, Ms. A Siddique
In response to the subversive article from Nomani and Arafa in December 2015 Washington Post, requesting non-Muslim women to 'not wear Hijab as a sign of solidarity with Muslim women in America,' we (Muslim women who do wear Hijab) want to tell you clearly, "You do not speak for us."
Women in America, who wear Hijab, have been the constant targets of discrimination, violent attacks, and verbal, as well as physical bullets in public places. We have been threatened with anonymous letters promising violent attacks against us and our children because of the hijab and have been the targets of perpetual, peripheral slander launched from public pulpits and inflamed by some media outlets. The non-Muslim women, who have shown solidarity in protecting our right to place our scarves in a slightly different position than the current fashion trend for mainstream Americans, have our utmost respect and gratitude in an atmosphere that is choking from the fumes of xenophobia. Quite frankly, these women are a breath of fresh air for us and allow us to have hope in the America we were born into and continue to believe in, despite the harsh political rhetoric that has focused, once again, on the Muslim woman's clothing choice.
Women and children are dying on a daily basis, facilitated by unsolicited wars, "surgical strikes" on schools, markets, and social events, and general apathy toward human life in many parts of the world. Women and children, destitute from lack of food and shelter, are struggling to survive in our very own America. Guns are quickly becoming the nation's response to any "suspicious looking individuals" (i.e.- "Do they look Muslim?") thanks to the paranoia imbued by the media and given power by the politicians who speak from pompous pulpits of ignorance. We, the Muslim women of America who wear hijab, refute your obnoxious and outrageous claims that "wearing hijab is an ideology of political Islam". This defamatory statement places the majority of Muslim women in an "extremist box" with references to the Taliban and the 'Islamic State' (DAESH) and is simply a sensational fabrication that deliberately creates a conflict and division between Muslims who wear hijab and non-Muslims who speak from an immature and dangerous opinion of "us" and "them" mentality. We ask you to stop and consider becoming part of the solution, to work toward peace and understanding, and to stop promoting faux divisions created from a veil of fear and misunderstanding.
In the United States, gender parity in politics, health, law, research, science and engineering is shamefully substandard and wildly deficient in such a late year as 2015. One in four women are victims of intimate partner violence and women around the nation are not secure from rape, sexual harassment, and other attacks on the female body, even on our university campuses. In a country fighting for women to have power over their own bodies, with respect to planned parenthood and other female body issues, we reject the view that women's clothing choice (including the position and placement of a scarf) be regarded as a political promulgation.
There are those who speak loudly from a sense of entitlement, within and outside the Muslim community, from a peripheral perspective and with methods of self-righteous declarations proclaiming "the need for forced assimilation of Muslims into a more secular mindset", breeding a "new generation" of "reformed Muslims" in America. A new generation where the "Nomani Talibani" comes to "Reform Muslim Women" by pulling off the hijabs and niqabs from women who roam the street and beat the women who wear hijab with a large verbal pseudo-feminist stick in front of the public to "reform" or be "shamed" and called "extremist". The "Hirsi Ali's" who ride into town shouting, ironically, "Infidel!" to those who don beards or wear Abayas as a choice of clothing do more harm to our nation's peacemaking process and provide a subtle layer of protection for those who are salivating at the thought of regenerating another form of the Salem Witch Trials on the Muslim American population.
While we understand and fully respect the right of the Muslim women who choose not to wear hijab as part of their faith, we request that you do not harass us and spread false information about hijab with your one-sided opinion. You are not our spokesperson and you are doing more harm to Muslim women who wear hijab and provide a sense of entitlement to discriminate against us by non-Muslims in the work place, schools, political realm and other public venues. While we agree with you regarding the cultural violations on women in some Muslim countries and we loudly proclaim these to be non-Islamic, we question the appearance of your own similar extreme position on Muslim women living in a country like the United States of America. It is our understanding, as American citizens, we are all are free to choose our religion and have control over our own bodies, including the choice of our clothing and placement of our scarves.
* For those unfamiliar with the true definition of the Arabic word, "Khimar", it is one of nine well understood words describing "head covering" in the Qur'an. Although the word "hijab" is a new word and not referenced in the Qur'an, the word "Khimar" does mean "head covering" and is found in the Qur'an in reference to the women of faith, similar to texts and practices found in Judaism and early Christianity.
http://muslimmatters.org/2015/12/28/as-muslim-women-who-wear-hijab-we-want-to-inform-you-you-are-not-our-voice/
---------
Aseefa Bhutto to Become PPP Women Wing Chief
December 29, 2015
ABDULLAH ZAFAR
Karachi - Pakistan People's Party Parliamentarians is likely to witness overhaul in the party structure after Asif Ali Zardari replaced PPPP President Makhdoom Amin Fahim.
Aseefa BhuttoZardari is also likely to be given a role in the party structure for the first time while Bilawal Bhutto would continue to lead it as its chairman.
It is pertinent to mention here that Asif Ali Zardari had stated in a news conference that Bilawal Bhutto and Aseefa Bhutto would play their role in politics while Bakhtawar would look after business.
Sources privy to this development said an overhaul was expected within the PPP, including change of Sindh and Punjab presidents.
"There is a suggestion that Qaim Ali Shah and Manzoor Wattoo be removed as the presidents of Sindh and Punjab, respectively, and replaced by Nisar Ahmed Khuhro in Sindh and Qamar Zaman Kaira in Punjab," they said, adding the name of Faisal Saleh Hayat was also discussed at the meeting as the replacement of Punjab PPP president. But it was not considered as he had not so far joined the party.
They further said Aseefa Bhutto Zardari would also likely to play an active role in politics and lead the youth wing of the party as its chairperson.
"This overhaul is not only limited to changes in upper structure of the party, but also will go downward as changes at district level are also expected," they said.
It is pertinent to mention here that Pakistan People's Party is not a political group and the party was registered with Election Commission of Pakistan as the PPP-Parliamentarians.
"This issue of merger of both the parties, PPPP and PPP, was also discussed during a meeting between Asif Zardari and Farooq H Naek in Dubai," they said, adding Naek opined there was no chance of merger owing to legal formalities. The sources further said suggestions of the CEC were also sent to President PPPP Asif Ali Zardari for approval.
Meanwhile, some political observers had also cited exclusion of Bilawal Bhutto from PPPP as an attempt by Asif Ali Zardari to completely control the party.
Information Secretary Faisal Karim Kundi, however, said there was no chance of a new organizational setup of the party that has elected a new president replacing Makhdoom Amin Fahim after his death.
The decision for the appointment of the new president was made at the Central Executive Committee of the PPP, presided over by PPP Chairman Bilawal Bhutto Zardari in Garhi Khuda Bux.
It is pertinent to mention that Pakistan People's Party had contested election from the platform of PPPP and, the party president has all the powers as per rules and regulations.
Talking to The Nation, Faisal Karim Kundi said CEC had powers to make changes in the PPPP structure, but no such decision was taken during the meeting at Garhi Khuda Bux.
"Except replacing the PPPP president and paying tribute to Benazir Bhutto, no other thing was discussed at the CEC meeting," he said, adding now it was not possible to once again convene the meeting soon for the overhaul in organizational setup of the party.
http://nation.com.pk/national/29-Dec-2015/aseefa-bhutto-to-become-women-wing-chief
---------
KP CM hands over 50 vehicles to boys, girls colleges
December 29, 2015
PESHAWAR - Khyber Pakhtunkhwa Chief Minister Pervez Khattak on Monday handed over keys of 50 vehicles to the administration of various boys and girls colleges of the province and granted cheques of scholarships worth Rs100 million to 315 scholars of M.Phil and Ph.D under the Faculty Development Programme in a ceremony held in Peshawar.
Chief Minister Special Assistant for Higher Education Mushtaq Ahmad Ghani, Secretary Higher Education Dr Attaur Rahman and a large number of other officers were also present on the occasion. The CM also announced grant of 100 more vehicles to various colleges of the province in the current financial year. Moreover, he said that 1300 posts lying vacant in the Education Department would be filled with immediate effect.
Addressing the ceremony, the chief minister said that his government was trying to devise a comprehensive system which would address all dimensions of our educational institutions, adding that teachers would not get transferred and their promotions would also take place keeping in view collective performance of schools and colleges.
He said that carrot and stick policy would be enforced according to which hard work and good performance would get rewarded whereas lethargy would get punished.
He said that every district of the province would have a university so that the people of far-flung areas could also have access to higher education. The CM on this occasion ordered the higher education authorities to immediately fill the 1,300 posts lying vacant in the department with immediate effect.
Describing the education sector as top most priority of his government Pervez Khattak said that youths were our national asset and their bright future could only be ensured with quality education instead of establishing multi-storied buildings or roads. He said that his government was taking radical steps to end the obsolete class based education system. He said that without education we could hardly make any meaningful progress.
The chief minister said the PTI government has come into power with the agenda of change which would be translated into reality by dint of sincere efforts. He said his government has brought meaningful changes in education and health sectors. Police and Patwar system have been reformed. Commission and corruption culture has been changed. Police can no longer force anyone to extract illegal gratification from anyone.
Mushtaq Ahmad Ghani and Secretary Higher Education also addressed the ceremony on this occasion.
Six-day anti-polio drive starts in FATA, FRs
Six-day anti-polio immunisation campaign kicked off on Monday in the selected parts of FATA and FRs. Secretary Social Sector Waqar-ul-Hassan inaugurated the campaign by administering polio drops to a child of the target age in a ceremony in the FATA Secretariat yesterday.
During the campaign children of selected agencies of FATA will be inoculated both with oral polio vaccine as well as inactivated polio vaccine that are injected to the children of the age up to 23 months.
Children from FR Kohat, Bajour, Mohmand, Orakzai, Kurram and Khyber Agency will be vaccinated during the campaign. The number of targeted children, below the age of 5 years, for oral polio vaccine is 5,90,919 children, whereas 18,9094 children of the age up to 23 months have been targeted to be vaccinated with inactivated polio vaccine. Total of 607 teams, including 184 fixed, 393 outreach and 30 mobile teams will be present in the field to vaccinate the children of prescribed age.
The anti-polio campaign in South Waziristan Agency, FR Bannu, FR Peshawar, Tehsil Bara & Jamrud of Khyber Agency have already been completed recently.
The refusal rate during 2015 have successfully been seized around 1 per cent, highlighting the fact that most of the target population was effectively vaccinated, resulting in lesser number of polio cases in FATA and FRs during 2015 in comparison to the year 2014. So far 16 polio cases in FATA and FRs have been recorded this year: 1 in North Waziristan, 2 in South Waziristan, 2 in FR Peshawar and 11 in Khyber Agency.
http://nation.com.pk/national/29-Dec-2015/kp-cm-hands-over-50-vehicles-to-boys-girls-colleges
---------
Woman anti-polio volunteer killed in Afghanistan
December 29, 2015
KANDAHAR - Two gunmen on a motorbike shot and killed a female polio vaccination campaigner in Afghanistan on Monday and seriously wounded her granddaughter, officials said.
No group claimed responsibility for the attack but Islamists in some parts of the world believe campaigns against the crippling disease are a plot against Muslims or an attempt to spy on militants.
The pair, a woman and her teenaged granddaughter, were eradication-campaign volunteers, going house to house in the southern city of Kandahar when they were shot, said senior provincial health official Abdul Qayum Pukhla.
"Today was the last day of campaign and as the workers were leaving a house, the gunmen opened fire on them and fled," Pukhla told Reuters.
Afghanistan and neighbouring Pakistan are the only two countries in the world that remain polio-endemic, according to the World Health Organization.
Polio attacks the nervous system and can cause irreversible paralysis within hours of infection.
But it can be stopped with comprehensive, population-wide vaccination.
When a global eradication campaign was launched in 1988, the virus paralysed more than 350,000 children in 125 countries annually.
Despite some violent opposition to vaccination in Afghanistan, its anti-polio campaign has had remarkable success for a nation at war.
The number of cases has fallen from 63 in 1999 to just 14 in 2013.
Only eight new cases have been confirmed this year, compared with 108 in Pakistan.
http://nation.com.pk/international/29-Dec-2015/woman-anti-polio-volunteer-killed-in-afghanistan
---------
Malaysia's Women's Ministry Increases Impact via NBOS
December 28, 2015
PUTRAJAYA: The Ministry of Women, Family and Community Development will increase programmes using the National Blue Ocean Strategy (NBOS) approach next year to maximise the impact of the programmes implemented.
Its minister, Rohani Abdul Karim said among them were the 'Konvensyen Usahanita Binaan (Kubina)' Programme for the empowerment of women contractors in collaboration with the Ministry of Works and 1Malaysia Family Care Programme together with the Ministry of Health.
"The ministry will increase collaboration with other ministries through the NBOS," she told reporters during a performance analysis of the ministry and its agencies throughout this year recently.
According to the ministry, various programmes would be implemented with non-governmental organisations (NGOs) in addition to encouraging more corporate social responsibility (CSR) programmes by the private sector, especially for programmes that require high expenses such as Anjung Kasih.
Rohani said the ministry will also implement community empowerment programmes to instil a caring attitude, volunteerism and empathy for each other.
"This is in line with our objective to be a caring nation as reflected by our concern for the needy, the vulnerable and the disabled and those in need of special care," she said.
In addition, she said the ministry will also encourage the presence of more volunteers to serve on the programmes implemented.
http://www.freemalaysiatoday.com/category/nation/2015/12/28/womens-ministry-increases-impact-via-nbos/
URL: https://www.newageislam.com/islam-women-feminism/new-age-islam-news-bureau/saudia-wont-saudi-women-air-hostesses/d/105778
New Age Islam, Islam Online, Islamic Website, African Muslim News, Arab World News, South Asia News, Indian Muslim News, World Muslim News, Womens in Islam, Islamic Feminism, Arab Women, Womens In Arab, Islamphobia in America, Muslim Women in West, Islam Women and Feminism