New Age Islam News Bureau
11 February 2021
• Ibtisam Hamid aka Basma al-Kuwaiti, the Muslim Kuwaiti Singer Announces She Plans to Convert To Judaism
• Two Female Arab Filmmakers Have Been Shortlisted For An Oscar
• Saudi Arabia Women In Sports: Miles Ahead Five Years On But Still A Lot More Ground To Cover
• Meet the All-Female Team at This Dubai School's Science Department
• Puck Dreams: Iran's Women Hockey Stars Plan To Make Their Mark On Ice
• Further Violations against Women In Egypt's Al-Qanater Prison
Compiled by New Age Islam News Bureau
URL: https://www.newageislam.com/islam-women-feminism/saudi-woman-activist-loujain-al/d/124279
--------
Saudi Woman Activist Loujain al-Hathloul, Freed after Nearly Three Years in Jail Is Barred from Leaving Saudi Arabia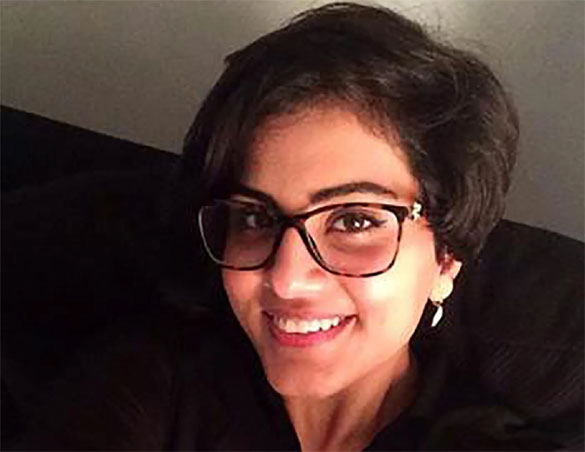 Loujain al-Hathloul Saudi Woman Activist
------
February 11, 2021
Saudi authorities on Wednesday released prominent women's rights activist Loujain al-Hathloul after nearly three years in detention, her family said, as the kingdom comes under renewed US pressure over its human rights record.
Hathloul, 31, was arrested in May 2018 with about a dozen other women activists' just weeks before the historic lifting of a decades-long ban on female drivers, a reform they had long campaigned for, triggering a torrent of international criticism.
The release of the activist, who is still under probation and is barred from leaving Saudi Arabia, sparked euphoria among her siblings who had launched a vigorous campaign overseas for her freedom in a major embarrassment for the kingdom's rulers.
"Loujain is at home!!!!!!!" her sister Lina al-Hathloul wrote on Twitter.
"At home after 1001 days in prison," she added, along with a picture of the smiling activist with streaks of grey hair.
US President Joe Biden, who has pledged to intensify scrutiny of Crown Prince Mohammed bin Salman's human rights record, welcomed the decision to release her, saying it was "the right thing to do".
The US State Department said she should never have been jailed.
"Promoting and advocating for women's rights and other human rights should never be criminalised," said State Department spokesman Ned Price.
French President Emmanuel Macron, who strongly called for Hathloul's release last year, welcomed the news, tweeting that he "shared the relief of her family".
In late December, a Saudi court handed Hathloul a prison term of five years and eight months for terrorism-related crimes, but her family said a partially suspended sentence paved the way for her early release.
The women's rights activist was convicted of inciting regime change and seeking to disrupt public order, in what her family denounced as a "sham" trial. They also alleged she experienced sexual harassment and torture in detention, claims dismissed by the court.
The verdict, however, was a "face-saving exit strategy" for the Saudi government after it came under severe international pressure to free her, a source close to Hathloul's family told AFP at the time.
Still, the court has imposed a five-year travel ban on Hathloul, her relatives said.
"Loujain is at home, but she is not free. The fight is not over," Lina said.
Biden's 'impact'
Saudi authorities have not officially commented on her detention, trial or release.
"Loujain al-Hathloul's release after a harrowing ordeal in prison in Saudi Arabia -- lasting nearly three years -- is an incredible relief, but long overdue," said Amnesty International's Lynn Maalouf.
"Nothing can make up for the cruel treatment she has suffered, nor the injustice of her imprisonment."
After the kingdom largely got a free pass under previous president Donald Trump, Biden is expected to push it to free dual US-Saudi citizens, activists and royal family members, many of whom are detained without any formal charges.
"Elections matter. The arrival of a Biden administration that has put human rights and values at the top of its Saudi agenda is having an impact," Kristin Diwan, of the Arab Gulf States Institute in Washington, told AFP.
"More needs to be done before this could be seen as progress in terms of human rights. Saudi Arabia has not credibly investigated the torture allegations, and has not dismissed charges against Loujain."
After being tried in Riyadh's criminal court, Hathloul's case was transferred in November to the anti-terrorism court, which campaigners say is used to silence critical voices under the cover of fighting terrorism.
Foreign Minister Prince Faisal bin Farhan subsequently told AFP that Hathloul was accused of contacting "unfriendly" states and providing classified information, but her family said no evidence to support the allegations had been put forward.
While some women activists detained along with Hathloul have been provisionally released, many others remain imprisoned on what rights groups describe as opaque charges.
The detentions have cast a spotlight on the human rights record of the kingdom, an absolute monarchy which has also faced intense criticism over the 2018 murder of journalist Jamal Khashoggi in its Istanbul consulate.
https://www.ndtv.com/world-news/saudi-woman-activist-loujain-al-hathloul-freed-after-nearly-3-years-in-jail-2367931
--------
Ibtisam Hamid aka Basma al-Kuwaiti, the Muslim Kuwaiti Singer Announces She Plans to Convert To Judaism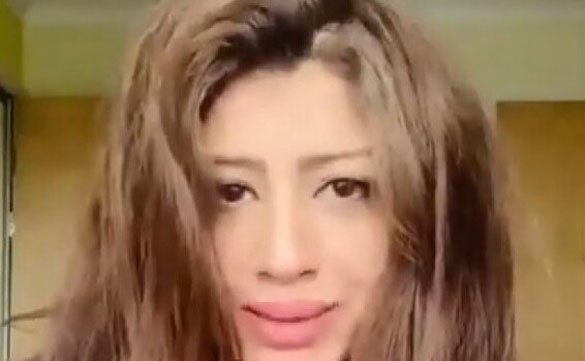 Kuwaiti singer announces she plans to convert to Judaism
------
By Neta Bar
02-10-2021
Kuwaiti singer and actress Ibtisam Hamid, known by her stage name Basma al-Kuwaiti, sent shockwaves through the Arab world when she announced Wednesday her intention to renounce Islam and convert to Judaism.
In a video she posted on Twitter, Hamid said that her decision stemmed from the fact that Islam violates women's rights and does not treat them with dignity.
The singer also spoke out against the ruling family of Kuwait, saying "I want to declare my opposition to the Al Sabah family, who reject normalization with Israel, stands against religious freedom in the country and against freedom of speech."
The media immediately deemed her words as "heresy." Some, however, found justifications for her words.
"This is a sad day for Islam, and it is not her fault," one person commented.
"When one does know true Islam, but judges it based on the behavior of some Muslims, it is easy to reject it and leave it. May Allah help people see the true Islam," another follower wrote.
Hamid's announcement comes less than a month after Kuwaiti presenter Mohammad Al-Momen announced that he would be leaving Islam and converting to Christianity, also drawing criticism, even death threats, from the public.
https://www.israelhayom.com/2021/02/10/kuwaiti-singer-announces-she-plans-to-convert-to-judaism/
--------
Two Female Arab Filmmakers Have Been Shortlisted For An Oscar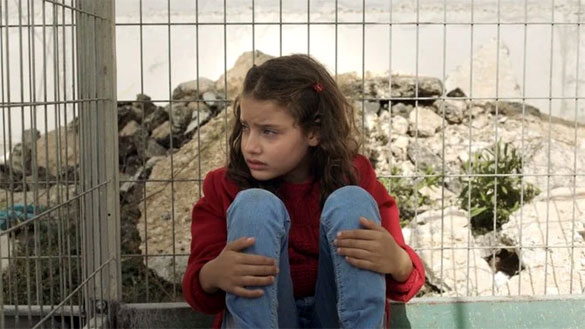 A still from Farah Nabulsi's short film "The Present." Supplied
-----
February 10, 2021
DUBAI: Two films directed by Arab women have been shortlisted for the 93rd Oscars, it was revealed on Wednesday. Palestinian-British filmmaker Farah Nabulsi's short film "The Present" and "The Man Who Sold His Skin" by Tunisian director Kaouther Ben Hania both have a chance of scooping up an Academy Award at the ceremony in April.
Nabulsi's short film has been shortlisted in the Live Action Short category alongside Karishma Dev Dube's "Bittu," "Da Yie," the Doug Rolland-directed "Feeling Through" and "The Human Voice" from filmmaker Pedro Almodóvar among others.
Meanwhile, Ben Hania's critically-acclaimed feature has been shortlisted for the International Feature Film award among 14 other films, which include Chilean director Maite Alberdi's "The Mole Agent," Czech biographical drama directed by Agnieszka Holland "Charlatan" and Danish director Thomas Vinterberg's "Another Round."
"The Man Who Sold His Skin," stars Yahya Mahayni as a Syrian refugee who allows his own body to be turned into a work of art. Part love story, part art-world satire, the film is a complex study of a refugee's struggle with borders and residency permits.
Inspired by the story of a Swiss national who was tattooed by the Belgian artist Wim Delvoye, the film already won Mahayni the Orizzonti Award for Best Actor at the Venice Film Festival.
"The Present" is a short film that tells the story about a man named Yusef and his daughter who set out in the West Bank to buy his wife a gift.
The official nominations will be announced on March 15, ahead of the Oscars ceremony, which is taking place on April 25.
https://www.arabnews.com/node/1807021/lifestyle
--------
Saudi Arabia Women In Sports: Miles Ahead Five Years On But Still A Lot More Ground To Cover
BY HEBA HASHEM
11 FEB 2021
Sameera Aziz walks outdoors an hour a day, just like many of her friends. She sometimes takes advantage of the dedicated walking tracks, built especially for families, around Jeddah where she lives. "I am more comfortable and relaxed [exercising outdoors] than ever before. Life has become easier. I can now breathe," the businessperson told Salaam Gateway.
The simple act of exercising outdoors was unimaginable a few years ago for women in Saudi Arabia. Today, they're not just walking, cycling and jogging out in the open, women in the Kingdom are competing in national and international championships, and leading sports organizations.
Almost five years after the April 2016 launch of Vision 2030—Saudi Arabia's big reform masterplan to move its economy away from its dependence on hydrocarbons—women have been thrust into socio-economic life across arenas, sports included.
"The sporting environment has changed so much," Cheryl Sewsunker, a sports and fitness professional told Salaam Gateway.
South African-born Sewsunker has lived in Saudi Arabia for eight years and has witnessed the large-scale changes that have happened over this period. In 2020, she set up DM Sports Evolution in Jeddah with the goal of developing and promoting homegrown female talent.
"We now see women out cycling and they want to be part of cycling clubs. We see women running in groups, and coaching courses are widely available. In the past, you would find one or two courses, and only the more athletic women would join. Now, women want to get involved; they want to improve their health and fitness," she said.
The sands have shifted. Sameera Aziz noted that Saudi Arabia used to have one of the highest levels of physical inactivity among women in the world, a point supported by various studies. The reforms outlined in Vision 2030, she added, recognized that opportunities for women to participate in regular sports practice were limited and presented a roadmap for economic and developmental growth.
As well, Sewsunker's new company falls in line with Vision 2030's goal of a bigger private sector to contribute 65% of GDP by 2030 from around 40% currently. Her sports-focused business is one of many that have emerged following changes to create a more open society. Since authorities started licensing women's gyms in 2017, many such facilities have opened, attracting investments and creating thousands of jobs for women.
One of the newest is a 3,000 sqm women's fitness centre opened by Saudi fitness company Leejam in Jeddah in September last year. In the same month, U.S.-based Xponential, a curator of boutique fitness brands, debuted female-only fitness studios in Riyadh as part of a plan to open in at least 50 locations in the kingdom. But these private gyms come at a cost for members, a reminder that universal access to sports may still be wanting.
"I personally have joined a ladies' gym," said Sameera Aziz. "I feel that the membership should be less costly but it's private and that's why it costs a lot." She suggests government-supported gyms with high-quality services across Saudi cities.
While private businesses pick up speed on the ground, the Saudi government is also reforming its infrastructure to include women, and installing them in positions of power. One of the government's biggest moves was appointing Princess Reema bint Bandar as the first female president of the Saudi Federation for Community Sports in 2017. Princess Reema, who was appointed to the International Olympic Committee in 2018, is currently serving as Saudi Arabia's ambassador to the United States.
While the reform blueprint that launched in 2016 started the ball rolling for gender inclusion in sports, it wasn't until August 2019 that women in Saudi Arabia were truly able to take their socio-economic participation to the next level—with the loosening of "guardianship laws" that was extended to the workplace and home, allowing women in the Kingdom, among other things, to apply for passports and travel independently.
WHAT NOW?
Female participation in sports increased by nearly 150% since 2015, according to Saudi Arabia's Ministry of Sports. 12 Saudi women were elected as members of international sports organizations, and 30 of the 64 sports federations under the umbrella of the Saudi Arabian Olympic Committee (SAOC) have at least one female board member, according to Adwa Alarifi, deputy of planning and development at the Ministry of Sports and board member at SAOC.
With a lot of the reform groundwork in place, what needs to happen next is a public awareness drive, according to Dania Akeel, the first woman in the Kingdom to get a motorcycle racing licence from the Saudi Arabian Motorsport Federation.
"We are at the knowledge-building level. Some people are exposed and understand this industry, and there are people who have never even considered going to a gym. It's going to be an interesting developmental stage and discovery process for that demographic," she told Salaam Gateway.
Akeel, along with Mashael Alobaidan, who recently obtained a sports driving license and is a certified scuba diver, aim to make history together as the first female athletes from the kingdom to participate in the 2022 Dakar Rally.
The annual event is one of the most challenging desert championships in the world, where drivers race across sand, rocks, and dirt, covering hundreds of kilometres each day. To prepare for this tough competition, the two-member team plan to compete in six Cross-Country and Baja Championship rounds in Saudi Arabia this year, followed by the Abu Dhabi Desert Challenge in November.
Saudi Arabia has become a playground for high-quality rally experiences as it has miles of untouched terrain, which makes it a perfect place for such events, according to Akeel.
"My background is in circuit training but in Saudi Arabia, they still don't have a circuit that's suitable for motorcycle racing, so my attention has shifted to the rally scene here. The country has high standards for cross-country rallies, and they have a local championship that attracts racers from all over the world. I plan to participate in these rallies as training for the Dakar 2022."
'HOLISTIC' PACKAGE
The greater inclusion of women in sports has come so far in the last five years that the industry's professionals have scaled to a position from where they are able to observe that the development of adjacent and supporting ecosystems is lagging.
While athletes like Akeel wait for further growth of the local infrastructure, Sewsunker points out that a lot of competitions are coming to Saudi Arabia, that would hopefully drive the development of the sports ecosystem.
Riyadh was recently awarded the 2034 Asian Games, in a first for Saudi Arabia. The 22nd edition of the Games is expected to provide many opportunities for women, and force the country to develop the needed ecosystem.
"The infrastructure in Saudi Arabia is on its way up. This is one of the things we saw in the bid that Riyadh put forward. We have the facilities, the finance and the people's interest. Yes, it's a long road ahead, but we are moving in the right direction," said Sewsunker.
Last month the Kingdom's sovereign wealth fund announced it plans to pump in at least $40 billion a year into domestic projects and investments. Entertainment, leisure and sports is one sector in its core domestic strategy.
The growth of sporting events is also stimulating economic activity by attracting large numbers of participants who bring their services to the host country. This goes hand-in-hand with the kingdom's efforts to promote tourism.
For example, the Dakkar Rally 2021 involved 3,000 people over two weeks, and they travelled a total distance of 7,646 km.
"There was a huge benefit to the logistics and shipping industry, as the teams had to ship all their equipment and parts. They also needed hotel stays and flights, and they had to stop at gas stations, supermarkets, pharmacies, and cafes. That's just from one event, so multiply that across different sports events," said Akeel.
"Even for national events, people fly in from neighboring GCC countries, so no matter how small, you're still going to get on a plane and stay in a hotel," she added.
While the infrastructure between cities is reliable and petrol stations are available everywhere, accommodating the knowledgeable tourist, especially when it comes to restaurants, coffee shops, and small grocers, will require upgrades, according to Akeel. There is also room for souvenir shops and self-service kitchens that cater to road travellers, she said.
"It's a holistic package, and because it's a new domain, you have to build every layer. Right now, these facilities are at a bare minimum that is reserved for shipping trucks and cargo; they are not tourist friendly. The infrastructure needs to improve, and rural and inter-city tourism needs some upgrades," said Akeel.
"I think it's a lucrative opportunity; maybe now there aren't many customers [due to COVID-19 restrictions], but it's matter of time, especially when the tourism industry in Saudi Arabia is based on hiking trips, coastal adventures, and nature-oriented activities."
The professional speedster is not alone with her forward-looking mindset. Newly-empowered, women in Saudi Arabia are impatient to move ahead.
"Women are being ignited and they're saying: 'if she can do it, I want to do it'. Sports promotes your freedom, it's liberating. We're not right there yet, but we're flying. It's time to set the bar for the younger generation," said Cheryl Sewsunker.
https://www.salaamgateway.com/story/saudi-arabia-women-in-sports-miles-ahead-five-years-on-but-still-a-lot-more-ground-to-cover
--------
Meet the All-Female Team at This Dubai School's Science Department
February 11, 2021 11:36
Faisal Masudi
Dubai: A Dubai school has plenty to celebrate this International Day of Women and Girls in Science today. Its science department comprises an all-female teaching staff.
Many people may expect greying men in lab coats tinkering around in the science department, but at GEMS International School (GIS), the science team is made up of women teachers and instructors only. They are led by head-of-the-department Tanja Kolarov, who specialises in biology and integrated sciences.
'I fell in love with science'
"As a small child, I used to sit on the white desks of my grandfather's pharmaceutical lab and watch him make creams and shampoos for my sister and myself. This is where I fell in love with science. My background is in biochemistry, with a deep interest in genetics. Genetics and the ability to change genetic information fascinate me," said Kolarov, who has been at GIS for four years.
She added that science has "always been a male-dominated profession". Women scientists have been around, Kolarov said, but had to work really hard to get acknowledged. "Women have to empower other women. My mother always said that if you set your mind to it, you can do anything. With STEM [science, technology, engineering, maths] being an equal-opportunities field, more and more women are joining the science profession and wanting to teach science to promote it amongst girls."
The UAE's Minister of State for Advanced Technology is a young woman, Sarah Al Amiri. Still in her early 30s, Al Amiri is also the chairperson of the UAE Space Agency and credited with leading the country's Mars mission, which on Tuesday achieved the rare success by inserting the Hope Probe into Martian orbit to study the Red Planet's atmosphere in unprecedented detail.
Paradigm shift
At GIS, chemistry teacher Hiba El Majzoub has witnessed "an exponential increase" in girls' participation in STEM in recent times. "We need to have a paradigm shift as there is a misconception around this career being a mostly male domain of work. Yet, throughout history, numerous female scientists have had valuable contributions to science and to the industry as well," she said.
Once such scientist, her favourite, is Marie Curie, the only woman to win Nobel prizes in two sciences (chemistry and physics). El Majzoub's favourite subject, of course, is chemistry. She said: "Chemistry is a central and pivotal experimental science that supports our deeper understanding of our biological systems as well as our physical environment. This is why chemistry is the foundation for many disciplines such as medicine, biological and environmental sciences, engineering, and materials."
'Quite debatable'
GIS science teacher Hoda Alawady said the lack of female representation in STEM occupations is "quite debatable". She explains: "Although science is one of the fields that is dominated by males, this is currently changing dramatically. More female students are choosing to study science for many reasons. Young girls are now exposed to STEM subjects and are encouraged to study science in schools and higher education. Teachers strive to create environments that are equally appealing to females and males. With more women in the field, young girls are able to recognise the career opportunities open to them. This encourages girls to earn more college and graduate degrees and pursue a science career."
Welcome dividend
Fellow science teacher Sangita Thakrar teaches chemistry, biology and physics up to grade 10. She said women have to work hard to fit into all-male or majority-male departments. This extra effort has led to a dividend. "Many female scientists have to blaze their own trail and become pioneers in their own field. This does, however, allow for more creativity," said Thakrar. She is currently following the work of Tiera Guinn Fletcher, 22-year-old MIT graduate working for Nasa as a rocket structural analyst. "She is a relatable inspiration to all the young aspiring scientists, especially girls," added Thakrar.
The GIS science team also includes physics teacher Priti Suresh. Reacting to a query on whether more and more girl students were opting for science studies and also whether more and more women were opting to teach science, Priti said: "It is encouraging to see more women as science educators in recent times. However, a lot of young girls are still reticent to pursue a career in science owing to decades of gender-biased conditioning that a profession in the sciences requires longer work-hours and tougher working conditions. On a positive note, the last few years have seen substantial encouragement from educators across curricula from primary school through high school, in addition to a host of universities offering scholarships and waivers to further the role of women in science."
https://gulfnews.com/uae/education/meet-the-all-female-team-at-this-dubai-schools-science-department-1.77099936
--------
Puck Dreams: Iran's Women Hockey Stars Plan To Make Their Mark On Ice
By Mohammad Hashemi
11 February 2021
On a chilly day in early January, two dozen female ice hockey players train at Iran's only standard-sized ice rink, in Tehran's northwestern outskirts.
A team of judges, including assistant coach Azam Sanaei, watch attentively as players perform on the rink, competing for a spot in the first Iranian women's national ice hockey squad.
The hopefuls are in their twenties and thirties and count among their number some of the country's best athletes on ice.
Nevertheless, the standards they must meet are stringent, with physical fitness tests designed to filter out all but the elite.
"We've never seen everyone so filled with passion and enthusiasm during training before," says Sanaei, 31, who also serves as the captain of the team. On offer is a spot in the squad that will compete in the International Ice Hockey Federation (IIHF) Challenge Cup of Asia, which was scheduled to be held in the Philippines in May but has been postponed indefinitely because of the coronavirus pandemic.
Onlookers watch on as hopefuls shuttle up and down the 60-metre-long rink, trying to make the required six lengths within a standard time, some crashing into the billboards enclosing the rink in exhaustion. Teammates on the sides shout and bang their hockey sticks on the ice in support.
The squad will eventually be made up of 20 players, of whom six have already been chosen. In competitive matches, six players from the team take to the rink, including a goaltender, two defensive players and three forwards.
For those who make the cut, the struggle has just begun. For all their efforts on the ice, women's ice hockey remains a sport that has yet to make an impact among everyday Iranians and sponsors, whether the state or private backers, are in short supply.
Iran only joined the International Ice Hockey Federation as an associate member in 2019, more than a century after the sporting body was established, and only after the opening of Tehran's privately owned ice rink.
According to the IIHF, there are 103 female ice hockey players in Iran, just slightly more than the 100 male players on its books.
Transitioning from inline hockey
Many on the women's team first cut their teeth in Iran's inline hockey scene, including their captain Sanaei, who transitioned to ice hockey after starting in competitive inline hockey in 2005. She says that despite this change in environment, the team is showing glimmers of hope on ice.
"The pace of improvement in our training is very promising in light of the fact that ice hockey is totally new to us," says Sanaei, who is also studying for an MBA at Tehran University.
Inline hockey, unlike ice hockey, is played on hard surfaces instead of an ice rink, and ice skates are replaced by inline skates. The two sports are otherwise similar, with minor differences in regulations.
The players come from across Iran and have different class backgrounds, but most face a shared struggle in trying to win recognition from their families and wider society.
A case in point is 26-year-old Negar Arjmand, who joined Iran's women inline hockey national team in 2015, later participating in tournaments in South Korea and Italy as a defensive player.
A physical education graduate, Arjmand teaches skating to make ends meet and fund her hockey career. She has even set her eyes on emulating her hero, Russian NHL star Alexander Ovechkin, by attracting the attention of foreign clubs.
Arjmand's parents, both accomplished artists, suffer from polio, and her father especially was opposed to her choice of sport. He saw little in the way of financial remuneration and, perhaps due to his own physical condition, feared hockey would result in permanent injury for his daughter. There was also the issue of marriage and the concern that the sport would distract Arjmand from starting a family.
It was her performances, and a third-place finish in inline hockey at the 2018 Asian Games in South Korea in particular, that calmed the tensions and earned her family's approval, as well that of the rest of the country, eventually.
"My parents were not in favour of this sport. Still, they didn't want to prevent me from pursuing my interests," Arjmand says.
"I think in their heart they saw me as an active person who could do extraordinary things. I believe that gave me the strength to continue."
Asian Roller Championships
Maral Rasekhi, the team's most senior player, says the team's performances in South Korea in 2018 were a turning point.
The team went in as rank underdogs, but came out with a reputation as giant-killers, ending the tournament with a bronze medal.
"Our third game was against South Korea, the host nation, and a team we thought were invincible," Rasekhi says. "They had come to the rink with the sole purpose of thrashing us but we beat them four goals to two."
She calls the moment "an extraordinary feat that became an over-the-moon moment".
Rasekhi began skating at the age of seven and overcame personal tragedy in the form of her father's death when she was 10 to become a professional inline hockey player aged 19, making history as the first Iranian woman to play for a foreign club, in Hong Kong.
She credits her mother's and sister's support for her success, as well as the mentorship of Kaveh Sedghi, the head coach of both the male and female national inline hockey teams - someone the players credit with doing more for the sport in Iran than any other person.
The culmination of those efforts was the 2018 Asian Games, where as well as the women's bronze medal, the Iranian men's team took home the gold.
'National pride'
The response in Iran on the team's return following the performance was modest. Heads only began to turn after the release of a documentary two years later about the squad's exploits in South Korea by filmmaker Sam Kalantari, called No Place for Angels.
Following the release, Iran's female hockey stars became a source of pride for the country, drawing celebrity endorsements, including from actors such as Niki Karimi, Roya Nonahali and Behnaz Jafari, in addition to exuberant local media coverage.
Kalantari follows the players and their coaching staff, including their much-loved French coach Marina Fagoaga Jalinier, as they attempt to raise enough money to get to the tournament, and their eventual run to the semi-finals.
Captain Azam Sanaei says: "The main message of this documentary for women is to not give up hope in the face of obstacles."
In one scene, Sanaei talks about how hockey has become a symbol of independence for the women on the squad.
"From early childhood, it was really important for me that no one would tell me that I could not do something because I was a girl," she says.
"I don't need somebody to stand behind me to be successful. Instead, I believe not only in not relying on anybody else but also in lending my support to other people, allowing them to rely on me."
Continuing struggle
Neither the film nor the team's performance in 2018 changed the fact that major obstacles remain when it comes to women's participation in sport in Iran.
Of 153 countries on the Global Gender Gap Index for 2020, Iran ranks 148th. The state has barred female spectators from watching live sports in stadiums for around four decades, competitors must cover their hair during sporting events even outside of Iran and TV channels do not broadcast sports featuring female participants. Additionally, issues such as women riding bicycles continue to court controversy, and athletes are among other personalities defecting from the country over its dress requirements, as well as other policies.
Nevertheless, Sanaei is keen to caution against painting a bleak picture of the situation when it comes to hockey.
"I believe our problems have nothing to do with our gender, at least in our field of sport. Others in different countries might have the same problems," she says.
"In my opinion, if we are determined to reach our goals we could remove any barrier. Where there's a will, there's a way."
Neither can responsibility for all the obstacles Iran's athletes face be placed at the feet of the Iranian authorities.
Sanctions reinstated on Iran by the Trump administration have led to a devaluation of the Iranian rial against foreign currencies, such as the dollar and euro, meaning the price of hockey equipment, made up mostly of foreign brands, has risen drastically.
For example, a single ice hockey stick may cost up to $350 (about 77m rials) - the equivalent of two months' salary for an ordinary Iranian. Around three years ago, the price was 15m rials. Hockey skates can sell for anything between $500 and $1,200 a pair.
The financial situation also means that what funding authorities may have provided is being diverted towards more pressing needs.
In the past year, the Covid-19 pandemic has also created physical barriers, which have made it difficult for the team to practice - leaving coach Fagoaga, who is currently in France, to relay long-distance orders to Sanaei.
All of that does little to dull Sanaei's or her teammates' optimism for the future of hockey in Iran.
"I think today there are roughly between 300 and 400 people who play hockey in Iran and I believe this field, especially ice hockey, will have a very bright future for women," Sanaei says.
https://www.middleeasteye.net/discover/iran-women-hockey-stars-want-replicate-past-success-ice
--------
Further Violations against Women In Egypt's Al-Qanater Prison
February 10, 2021
Violations are continuing against women in Al-Qanater prison, reports rights organisation We Record, since Amr Hisham took charge as chief of investigations at the prison on 4 February.
Earlier this month Hisham forcibly moved detainees Maha, Aya, Riman, Dawlat, and Lua'ya by force from the wing housing political prisoners to the one where criminal convicts are detained.
This brings the total number of women forcibly moved inside the prison by Hisham to 11, all of whom are political detainees.
The news comes shortly after journalist Solafa Magdy described being repeatedly sexually assaulted in Al-Qanater Prison.
Solafa was hit until she suffered heavy vaginal bleeding and stripped of all her clothes and dragged along the floor.
Solafa and her husband were arrested in November 2019 as part of a far-reaching crackdown to curb the September protests called for by whistleblower Mohammed Ali.
In November last year, We Record documented several unprecedented violations inside Al-Qanater women's prison, including the chief inspector beating and assaulting the detainees.
At this time five other detainees were also transferred to the criminal ward and their clothes, medication, food, and drinks confiscated.
The prison administration has imposed visitor restrictions on them.
The Euro-Mediterranean Human Rights Monitor reported that the prison does not abide by "minimum standards of human life" or "meet the minimum conditions for the treatment of prisoners."
In January it was reported that political prisoner Abeer Najad's health was deteriorating from suspected coronavirus, the first case recorded in Al-Qanater women's prison.
It was Chief of Investigations Amr Hisham who transferred her to the wing holding people pending drug trafficking cases and her clothes were taken away from her.
Abeer's family said that when they visited her, her face was swollen, she was short of breath, had lost her sense of taste and smell, and was feeling lethargic.
https://www.middleeastmonitor.com/20210210-further-violations-against-women-in-egypts-al-qanater-prison/
--------
URL: https://www.newageislam.com/islam-women-feminism/saudi-woman-activist-loujain-al/d/124279
New Age Islam, Islam Online, Islamic Website, African Muslim News, Arab World News, South Asia News, Indian Muslim News, World Muslim News, Women in Islam, Islamic Feminism, Arab Women, Women In Arab, Islamophobia in America, Muslim Women in West, Islam Women and Feminism