New Age Islam News Bureau
26 August 2020
• Oman: More Women Being Employed In Private Sector
• Saudi Woman Explorer Wishes to Visit Empty Quarter Again
• Chennai Woman in Bangladesh: NIA Probing 'Love Jihad' Angle
• Female Suicide Bombers Blamed for Deadly Philippine Blasts
• Sadiqa Zaki: The Muslim Woman Educationist Who Made A Difference
Compiled by New Age Islam News Bureau
URL: https://www.newageislam.com/islam-women-feminism/saudi-foreign-ministry-appoints-first/d/122726
--------
Saudi Foreign Ministry Appoints First Woman, Ahlam bint Abdulrahman, as Director-General
August 25, 2020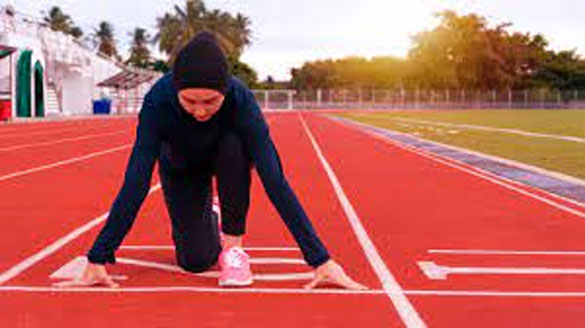 Ahlam Bint Abdulrahman Yanksar, Director General MoFA
----
RIYAHD: The Saudi foreign ministry has appointed Ahlam bint Abdulrahman Yankasar as the first woman to serve as a director-general in the ministry.
She will hold the position of director-general of the general department of cultural affairs.
Yankasar previously worked as part of the team at the office of the deputy minister of foreign for political and economic affairs.
She was deputy head of the economic and cultural section of the Saudi embassy in London and served as an official in charge of the economic and cultural file in the Ministry of Foreign Affairs North America Department.
Yankasar also worked as a diplomatic coordinator at the general secretariat of the Saudi ambassadors' committee in Europe.
She delivered the Kingdom's speech at the 72nd session of the United Nations General Assembly during the general debate on women's advancement.
She hold a master's degree in international business administration from the University of London.
https://www.arabnews.com/node/1724536/saudi-arabia
--------
Oman: More Women Being Employed In Private Sector
August 25, 2020
Raajeshwari Ashok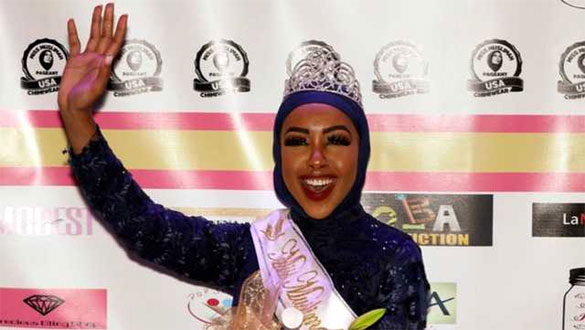 The number of Omani women employed in the private sector is rising.
Image Credit: Supplied
-----
Muscat: The number of Omani women employed in the private sector in 2019 was 70,565 - a figure which is up by 5,502 compared to the previous year.
The number is climbing in the government sector as well by 781, with 83,175 ladies employed at various government offices in 2019. Information shared by the National Centre for Statistics and Information (NCSI) throws light on a paradigm shift in the job spheres that were hitherto not so hot in women's job-radar. The report also indicated that, of the total workforce in the government sector, 42 per cent are women and 26.6 per cent in the private sector.
Omani women are a formidable force to reckon with in taking the nation in its forward trajectory and the inclusion of two women ministers and four women undersecretaries, as announced recently through Royal Decrees, further reiterates the fact.
The industries whose workforce comprise more women than men include education, human health and social work activities, and what is mentioned in the report as other service activities. Omani women were neck to neck in the spheres of financial and insurance activities as well as information and communication. A sizeable number of them are also present as directors, managers as well as in administration.
Outnumbering men
Collating the data as shared in the yearbook, it is interesting to note that the number of Omani women outnumber Omani men in clerical positions and are fast catching up in sales positions. While a small section of women started working as early as twenty years of age, majority of them employed were in the age group of 30 to 34 closely followed by those in the 35 to 39 age group. Omani ladies in the 25 to 29 age group were third in this list.
In the government sector, those in 30 to 34 years age group made up for the majority of the employed Omani women, and in private sector women in 25 to 29 age group lead the number in employed (Omani) women force. The number of Omani women above 35 years reduced progressively in the private sector with the least number of women working, in the 65 years plus category. Another positive indicator is that the vast majority of Omani women employed in government sector are university graduates, followed by diploma holders. The corresponding figure for private sector indicate that most of them started working after their secondary school.
https://gulfnews.com/world/gulf/oman/oman-more-women-being-employed-in-private-sector-1.73411577
--------
Saudi Woman Explorer Wishes To Visit Empty Quarter Again
DEEMA AL-KHUDAIR
August 26, 2020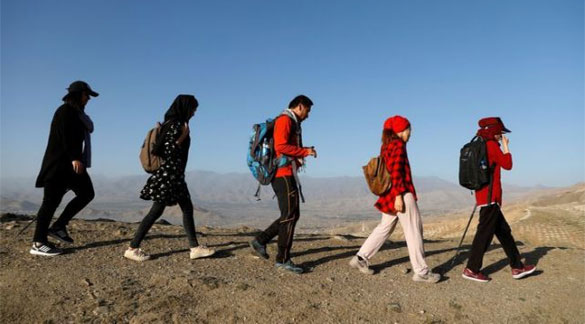 I live for such adventures and experiences, says Azza Al-Rashidi. (Supplied)
----
Azza Al-Rashidi's experience of crossing the Empty Quarter in 26 days, which she describes as "a dream come true" serves as an example for others especially women to follow in her footsteps and explore the marvels of the huge desert.
Al-Rashidi, an ambitious Saudi woman with a strong sense of adventure, was the only female in a team of explorers who had joined her from different parts of the world on that memorable trip.
Recalling her 2019 experience, Al-Rashidi said she would love to join an expedition to the Empty Quarter again.
Al-Rub Al-Khali, which is translated as the Empty Quarter, is a desert that occupies most of the southern third of the Arabian Peninsula. It occupies 650,000 square kilometers. It is so big that it includes parts of Saudi Arabia, Oman, the UAE and Yemen.
Azza Al-Rashidi told Arab News: "The earth is my starting point, and my ambition goes beyond the sky, determination and confidence paddle my boat in the sea of achievement. I was born adventurous; I have always had a strong sense of adventure ever since I could remember. I live for such adventures and experiences."
She said it was an adventurer's dream to explore this mysterious sandy expanse, and that her background in social sciences had further sparked her curiosity for the desert.
"Standing in the desert of the Empty Quarter, learning about its natural environment and discovering its ancient geological history represents an urgent desire of every traveler and adventurer. Crossing it was a wish fulfilled and my desire to explore it increased because of my specialization and academic qualifications, social sciences, as this includes history, geography, science and sociology."
Al-Rashidi traveled with Rakayib Caravan and it was the first trip ordered by Crown Prince Mohammed bin Salman to explore the desert.
"Rakayib's first trip is a journey that was ordered by the crown prince to discover the Empty Quarter after the journey that took place in the time of King Abdul Aziz in 1932, 88 years ago, by the explorer Harry St. John Bridger Philby, and to learn about its geographical nature," she explained. "From here, the convoy set out to cross this desert, which makes up a quarter of the Kingdom's size, with follow-up from the crown prince, the efforts of supervisors from the
Camel Club, the leader of the trip, Maj. Gen. Abdul Aziz Al-Obaida, the organizers and collaborators from the Saudi Geological Survey, and us, 66 adventurers and travelers."
The trip lasted 26 days. Its starting point was Ubar and the endpoint was Yabreen. Four of the days included training on how to prepare the camel for riding, how to feed it, and follow-ups on providing water for the animal.
The training also included guidance on how to use the sleeping bag, the tent, and even learning words that contributed to interactions with the camel.
"I arrived from Jeddah by plane to Sharourah, Najran, and from there I and those who were with me took cars that were there to receive us. They transported us to Al-Kharkhir, we reached Ubar, and then we arrived at the camp, which was prepared for a gathering of participants coming from inside the Kingdom and from outside."
Al-Rashidi said 21 foreign countries were taking part and that participants had something in common: A love for adventure and a passion for achieving that goal.
Participants were divided into seven groups and were given instructions and rules. "We set out for a new life in which we adapted to an environment that differed from what we knew and lived in," she added.
They had three hiking days and a camping day to rest and recharge, starting the first day by traveling a distance of 15 km by camel. The distance increased from 30 to 45 km in the last two days, ending the journey by crossing 55 km and traveling 8 hours a day.
The journey started at 7:30 a.m. and went on until sunset, and there was an hour's break at noon.
"During the trip, we arrived from Ubar to areas of mineral-rich water wells in the region, such as Bir Nifa and other stations at which the caravan stopped by following its route until we reached Yabreen. It was breathtaking. Looking at the dimensions of this desert draws me, for its land is the bed of the Tethys Ocean, which has receded during the Earth's various geological times, leaving evidence of snails, shells, fossils, and millions of insects. The desert that has the four largest sand terrains in the world, whose height reaches between 250 to 300 meters."
At the end of the trip, the adventurers were received by the deputy governor of the Eastern Province, Prince Ahmed bin Fahd bin Salman.
Al-Rashidi received a certificate of honor, a medal, and a Rakayib Caravan medal.
https://www.arabnews.com/node/1724596/saudi-arabia
--------
Chennai Woman In Bangladesh: NIA Probing 'Love Jihad' Angle
Aug 26, 2020
CHENNAI: The National Investigation Agency has registered a human trafficking case against a few Bangladeshi nationals for kidnapping a city-based woman from the UK to the South Asian country and is investigating the 'love jihad' angle. The woman's father lodged a complaint with the CCB of the city police on May 21 before the case was transferred to the NIA which filed a first information report (FIR) in July.
According to the FIR, the woman was in London pursuing higher studies when a Bangladesh national named Nafees enticed her into a relationship. Along with his father Sardar Shekawath Hussain and two others named Yasir and Nauman Ali Khan, Nafees kidnapped her to Bangladesh where she was allegedly converted to Islam and confined to a house.
The case came to light when the woman managed to call her parents from Bangladesh and revealed that she had been sexually harassed and was being tortured. Her father, who had migrated to Chennai from north India a few years ago and runs a business in Royapuram, then contacted Nafees and the others for her release. When they demanded money, he lodged a complaint with the then city police commissioner in May and the case was forwarded to the central crime branch (CCB).
After initial investigation, the CCB officials recommended through director general of police J K Tripathy that the state government transfer the case to the NIA police station in New Delhi. The Centre received information from the government of Tamil Nadu regarding the registration of relating a complaint against Nafees, a Bangladeshi citizen who allegedly resorted to kidnapping and trafficking of an Indian citizen. The NIA then filed the FIR including the others and are investigating.
A case was registered under section 120B (conspiracy) read with 294(b) (abusing), 363 (it is necessary that whoever kidnaps any person from India), 364 (A) (whoever kidnaps or abducts any person or keeps a person in detention after such kidnapping), 368 (wrongfully concealing or keeping in confinement, kidnapped or abducted person), 370 ("exploitation" is defined as: "the expression "exploitation" shall include, prostitution or other forms of sexual exploitation), 384 (whoever commits extortion shall be punished with imprisonment of either description for a term which may extend to three years) and 506(i) (criminal intimidation) of IPC.
(The victim's identity has not been revealed to protect her privacy as per Supreme Court directives on cases related to sexual assault)
https://timesofindia.indiatimes.com/city/chennai/city-woman-in-bdesh-nia-probing-love-jihad-angle/articleshow/77751122.cms
--------
Female suicide bombers blamed for deadly Philippine blasts
August 26, 2020
MANILA: Philippines army chief Lt. Gen. Cirilito Sobejana said on Tuesday that two female suicide bombers were suspected of having carried out attacks in Sulu province which left 16 people dead and 78 wounded.
The military leader investigating Monday's twin explosions told media that it had been "validated" that the women were responsible for the twin blasts, adding that he would be recommending that Sulu be placed under martial law.
Initially authorities had said that the first explosion took place shortly before noon after a motorcycle rigged with explosives was detonated near a military truck, while a female suicide bomber triggered the second blast close by.
Sobejana revealed that, based on witness accounts and a review of CCTV footage from the area, it now "appeared that a suicide bomber also caused the first explosion."
He added that the suspects were reportedly the wives of Filipino suicide bomber Norman Lasuca, and Talha Jumsah alias Abu Talha, a bomb expert who also served as the finance conduit and liaison between Daesh and the Abu Sayyaf Group (ASG).
Lasuca and an accomplice were behind an attack on a temporary camp of an army counterterrorism unit in the town of Indanan, Sulu province on June 28 last year. Jumsah was killed in a military operation in the same province in November.
Sobejana said that while the two suspected bombers were being pursued by the four army intelligence officers who were killed by members of Jolo police on June 29, the "suspects slipped from their monitoring."
He added: "The opportunity was wasted, and it resulted into this. Civilians and many of our comrades died."
On his push for the introduction of martial law following Monday's attacks, Sobejana said: "The situation calls for it ... to better control the population ... to bring back normalcy in the area. Otherwise, it will be a repetitive thing, victimizing the locals.
"The intention is to ensure that everything is being controlled, especially the movement of terror groups."
He added that the situation would also dictate how long martial law should be enforced in the province.
Western Mindanao military chief Maj. Gen. Corleto Vinluan said that the first explosion, which took place near to a military truck parked outside a grocery and computer shop, had killed four soldiers, four civilians, and a policeman. The soldiers were reportedly conducting security operations in the area at the time.
An hour later, while authorities were still investigating the scene, another blast happened 100 meters away causing more casualties, including a woman with a bomb.
Vinluan said a soldier had been checking on the woman when the bomb went off, adding that they had not yet determined the nationality of the female suspect.
Based on the latest reports, 16 people were killed in the blasts, including seven army troopers, one policeman, six civilians, and the two suspected suicide bombers. A total of 78 people are believed to have been wounded including 24 soldiers, six police officers, and 48 civilians.
Joint Task Force Sulu commander Brig. Gen. William Gonzales said some of the victims were children.
Global leaders condemned the bombings with the UN saying that "attacks against civilians are always unacceptable" and calling for perpetrators "to be held accountable." It expressed condolences to the Philippine government and the communities affected by the twin blasts.
Meanwhile, in a statement, the government of the Bangsamoro Autonomous Region in Muslim Mindanao headed by Chief Minister Murad Ebrahim, also condemned the bombings and assured that it would "maximize all its resources to make sense of this tragedy and find out and put into justice the perpetrators behind the attacks."
It added: "At a time when the world grapples with the challenges of a global pandemic and during a period when we are just entering a new phase for the region, an act like this deserves nothing but condemnation and appropriate actions."
https://www.arabnews.com/node/1724586/world
--------
Sadiqa Zaki: The Muslim woman educationist who made a difference
By Sameer
26th August 2020
By Firoz Bakht Ahmed
There are some people, especially ladies among Muslim community, who, despite immense caliber, capability and capacity, tend to lie low, just as a matter of personal choice and the world knows not about them. With her passion for writing books and columns, delivering her treatises regarding the uplift of Urdu language and culture, her never say die devotion to her scholarly pursuits, her impeccable house making instincts and her immaculate recipes of "Aaloo Salan", "Dahi Barey", "Qeema Matar", "Pasande", "Daal Arhar", "Nargisi Kofte" and "Shaami Kawab", besides others, just made her the only Muslim woman of her sort — an iron lady — who rose to the level of being an Urdu professor at Jamia Millia Islamia, Delhi. She was a self-made woman. To me she will remain a seminal figure among the women of my community. I am talking here about Prof Sadiqa Zaki, the inimitable Muslim lady or in other words, Indian woman, who left for heavenly abode recently quite unnoticed — may be on account of the pandemic or the lackadaisical approach of society as usual. She breathed her last recently at 81 at her son Namir Abdullah's house (who she lovingly called Mannu) at her Noida, UP house. In fact, the Urdu newspapers could have made a smattering coverage on the occasion of her passing away but few bothered in these trying and testing days of the pandemic.
Considered as one of the leading female voices in Urdu literature, Sadiqa was treasured at Jamia for he transformative teaching and leadership as the head of the Urdu Creative Writing Programme. Colleagues, former students and the global literary Urdu community shared stories as they learned the news of her death, expressing how Sadiqa made an enduring impression on not only the poetry (Ghalib and Hali her favourites) and prose but also every aspiring writer she encountered.
Carving her niche, documenting history
Sadiqa's writing and criticism illuminate and complicate a vast catalogue of themes: belonging, the past, womanhood, nationhood, her family, mythology, marriage and identity. Woven throughout, is her commitment to pull back the layers of history, document the lives of the silenced, especially women, and affirm that the personal is political and vice versa. In her Urdu book, "Justju——- she writes, "A woman leaves a courtroom in tears. / A nation is rising to the light. / History notes the second, not the first".
To the people and families around her, popularly known as "Khalajaan" (aunt), Prof Sadiqa Zaki was so soft-spoken and choosy in her words that she would be one-up compared to the best of Urdu polyglots. In the same way, her English was commanding. The "sheerini" (sweetness) in her tone and tenure, was stunningly notable. I don't know whether her survivors, have made the videos or cassettes of her voice — something just perfect for the learners of Urdu dramatics and phonetics.
I got to know Prof Sadiqa through my bosom friend and for some time, schoolmate in Delhi, Atyab Siddiqui, who is the son of her elder sister, Rashida Siddiqui. She had lived at Faiyaz Manzil of Okhla in her ancestral mansion. Born in 1939 in Mahow district of Madhya Prdesh to Hakeem Mehmood Ahmed Siddiqui, Sadiqa was the middle sister with Rashida, the older one and Swaleha Rehman, the younger one, who still lives in the main Jama Masjid bazaar of the walled city of Delhi. She had three brothers. The eldest one was Maulana Masood Ahmed Siddiqui, an MLA from Ujjain, maulana Hammad Ahmed Siddiqui, the Mufti-e-Malwa and an eminent Muslim cleric of his times and Dr Anwar, an apothecary in Saharanpur district. Some members of her family were also related to Hazrat Maulana Qasim Nanautvi, the Founder of Darul Uloom, Deoband. Apart from that, Masooda Begum, the legendary freedom fighter martyr from Nanauta, was also related to her. That way, the entire family of hers has been deeply rooted in Islamic legacy.
Pushing dreams into reality
In her childhood, her love used to be the qalam (pen), takhti (wooden slate used in India), dawat (inkpot), books and newspapers. Married to Khwaja Zaki of Panipat in 1962, the grandson of the celebrated Urdu poet and essayist, Khwaja Altaf Hussain Hali, Panipati, Sadiqa was allowed full freedom to go ahead with her studies a rare feat for Muslim ladies in those days of 1950s and 60s. Focused and poised like a visionary, Prof Sadiqa kept rising on the ladder of education and despite some tough times posed before her by her own people, she turned into a seminal figure, simply because her husband supported her educational progress even after wedding — a rarity in those days!
Sometimes, it so happened that her ambitions ran up against her own vast family, mostly rooted into patriarchal society, which held that a woman's place remained in the home. Undeterred, Sadiqa rose to become an fierce advocate for the liberation of Muslim women, egging them for higher education, defying prevailing gender and class norms by unbinding her feet, insistently calling for social and economic gender justice.
That's why Sadiqa admitted her daughter Umema to Matre Dei Convent, a missionary school, who then became a senior History teacher at another missionary school, Don Bosco School. Her son Namir Abdullah, is one of the senior directors, at IIHM (International Institute of Hotel Management), was also sent to a missionary school. Even her son-in-law, Atyab Siddiqui, perhaps the most capable drafting genius of legal cases of all kinds but specializing in PILs (Public Interest Litigations) too has been a product of JD Tytler School, Delhi (till class 5) and Oak Grove School, Mussorrie (class 6 to 11).
Writing with panache
Sadiqa's elder sister's husband, Aftab Ahmed Siddiqui, was a tall, burly and towering learned intellectual, who was not only the president, NRMU (Northern Railiway Men's Union), a man of letters but a true patriotic son of the soil. A thorough intellectual, who could have led the Muslim community but shunned politics stating that it was full of dirt and filth and preferred serving the low cadre workers, washer men and coolies of the Indian railways. Aftab had the guts to refuse the Rajya Sabha to Indira Gandhi during the early 1970s. All her life's efforts and struggle can be found out in her books, some of which are, "Justju Kya Hai?", "Juma ki Fazilat", "Khemon ka Shahr", "Gauhar-e-Raza-e –Doaam" and "Dilli aur Uske Atraf". Besides, her write-ups regularly appeared in "Al-Jamiat" Urdu daily, "Qaumi Awaz" Urdu daily, "Siasat", Urdu daily, "Blitz Urdu", an Urdu weekly, "Aaj Kal" Urdu monthly, "Nasheman", Urdu weekly, "Naya Qadam", Urdu weekly, "Azad Hind" Urdu daily, "Rashtriya Sahara" Urdu daily and "Beeswin Sadi" Urdu monthly besides many others.
Few would know that hers was a well-entrenched contribution in the setting up of the MANUU (Maulana Azad National Urdu University), Hyderabad as she helped in its Urdu draft alongside another gem of Hyderabad, that is Jaleel Pasha. She was one of the speakers on the occasion of the ceremony of the unveiling the statute of the university at Public Gardens, Hyderabad in February 1997. She was the only Muslim woman who delivered a speech and was seated on the stage with Chandrababu Naidu, the then Andhra Pradesh Chief Minister, CM Ibrahim, the Central Minister, Lal Jan Basha, the Karnataka MP, Mufakhkham Jah, the Nizamshahi scion and the author.
During the last phase of her life's five years, Prof Sadiqa Zaki had battled severe mental illness on account of her loss of memory. Except her younger sister, Swaleha, who called her by the nick name, "Hajja" (one who has performed the Haj pilgrimage and Sadiqa was fortunate to have performed it six times), she hardly remembered anyone in the family — not even her son! Nevertheless, till she was in her best senses, she took her son to Noida and made a peaceful mansion there for all her scholarly pursuits. Unfortunately, the torch of Urdu that Sadiqa, through her never say die efforts had burnt, now seems to be on its way out, rather extinguished, as nobody in her family as bright and brilliant as she had been, is there to carry the legacy of Urdu's brilliance ahead.
Whenever I used to meet her, Khalajaan used to discuss with me any burning problem of the day related to Urdu, nation and the community. I remember that on the occasion of the 80th annual day of Jamia Millia Islamia, in her beautiful calligraphic hand, she had penned down an article to be carried out in a national Urdu daily and I requested Mr Aziz Burney, the editor of "Rashtriya Sahara" Urdu daily, who carried it with panache. There was little love lost between her son Abdullah, nephew, Atyab and myself, whenever I met, my affectionate and adorable Kahlajaan! Long live Khalajaan!
(Firoz Bakht Ahmed is the chancellor of Maulana Azad National Urdu University and the grandnephew of Bharat Ratna Maulana Abul Kalam Azad)
https://www.siasat.com/sadiqa-zaki-khalaaajaan-the-muslim-woman-educationist-who-made-a-difference-1957593/
--------
URL: https://www.newageislam.com/islam-women-feminism/saudi-foreign-ministry-appoints-first/d/122726
New Age Islam, Islam Online, Islamic Website, African Muslim News, Arab World News, South Asia News, Indian Muslim News, World Muslim News, Women in Islam, Islamic Feminism, Arab Women, Women In Arab, Islamophobia in America, Muslim Women in West, Islam Women and Feminism