New Age Islam News Bureau
15 Dec 2018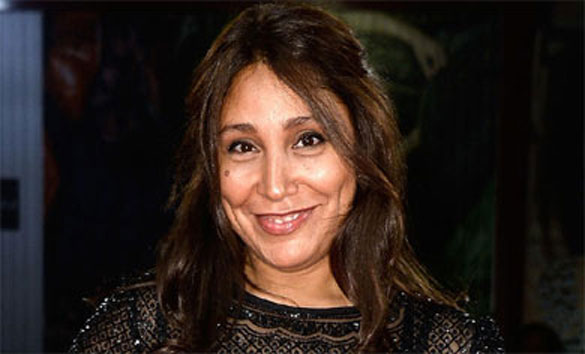 Al-Mansour has been honoured for her leadership in cultural transformation in the Arab world.
------
• 5-Star-Nursery for Women Inmates' Children in Dubai
• Women to Get Equal Representation on UAE Advisory Council
• Qatari Female 'Pioneers' Bask In Filmmaking Spotlight
• Tunisian Gender Equality Reforms Condemned By Egypt's Al Azhar
• Nigeria: Muslim Community Calls On Government to Intervene in Hijab Crisis
• Muslim Women Chair Acquitted on 3 Counts of Fraud
• Egyptian Woman Pioneers Exposé of Entrepreneurship Ecosystem in Egypt
• Egypt's 1st Female English Premier League Footballer Wins 'Best Arab Sports Award'
Compiled by New Age Islam News Bureau
URL: https://www.newageislam.com/islam-women-feminism/saudi-female-film-director-wins/d/117169
--------
Saudi Female Film Director Wins Top Award for Cultural Leadership
15 Dec 2018
Saudi film director Haifaa Al-Mansour has been named as one of the recipients of the 25th Annual Crystal Award, which celebrates the achievements of leading artists and cultural figures.
Conductor Marin Alsop and broadcaster and naturalist Sir David Attenborough were the other recipients, the World Economic Forum announced.
The winners will be honoured in the opening session of the World Economic Forum Annual Meeting 2019 in Davos-Klosters, Switzerland, on January 21.
"Any new architecture for 'Globalization 4.0' will need to be both inclusive and sustainable. The remarkable achievements of the recipients of the 25th Annual Crystal Award inspire us to see beyond the limits of convention to find solutions for the current issues the world faces," said Hilde Schwab, chairwoman and co-founder of the World Economic Forum's World Arts Forum, which hosts the awards.
Al-Mansour has been honoured for her leadership in cultural transformation in the Arab world, the Forum said in a statement.
She is the first female filmmaker in Saudi Arabia and Wadjda, her feature debut, was the first feature film shot entirely in Saudi Arabia and the first by a female director.
The success of her 2005 documentary Women Without Shadows was a breakthrough that was followed by a new wave of Saudi filmmakers and front-page headlines of Saudi Arabia finally opening cinemas in the kingdom.
She was recently appointed to the board of the General Authority for Culture to advise on the development of the cultural and arts sectors in Saudi Arabia.
She recently released Mary Shelly starring Elle Fanning, and Nappily Ever After starring Sanaa Lathan. Al Mansour is also the first artist from the Arabian Gulf region to be invited to join the Academy of Motion Picture Arts and Sciences.
Marin Alsop, music director of the Baltimore Symphony since 2007, is one of the greatest conductors of our time. Earlier this year she was the first woman to be appointed chief conductor of the Vienna Radio Symphony Orchestra and, in 2013, was the first woman in 118 years to conduct the BBC's Last Night of the Proms.
Sir David Attenborough's broadcasting career spans more than six decades during which he has played an extraordinary role both reinventing and developing the medium of television and connecting people to the wonders of the natural world, bringing distant peoples, animals and habitats into living rooms across the planet.
https://www.arabianbusiness.com/media/409503-saudi-female-film-director-wins-award-for-cultural-leadership
--------
5-Star-Nursery for Women Inmates' Children in Dubai
BY SOMAYA SAAD
December 15, 2018
DUBAI: Lt. Col. Jamila Khalifa Al Zaabi, Director of the Dubai Women's Jail, has confirmed that the jail's five-star nursery, which serves 47 children of Arab and Asian female inmates, aims to provide the necessary care for these children in the presence of their mothers, who are serving penalties for their moral, financial, theft or other committed crimes.
The nursery provides 16 qualified babysitters to look after the children to ensure proper living conditions for them. The children's mothers are further provided with a monthly stipend to secure the various needs for their children.
They are also rehabilitated in various ways to help them regain their confidence in themselves to start life afresh. The jail administration is keen to provide babysitters for the inmates' children keeping them happy and not to suffer in the absence of their mothers' absence, Al Zaabi added.
The nursery cpvers around 658 square meters and consists of eight rooms, each with seven beds, next to each a cradle. The building also has an indoor children's play area for daily activities, a small clinic, a dining hall, a classroom, educational activities, and a reception and observation room.
The nursery has been designed to provide a healthy environment and a perfect atmosphere, in addition allowing them to be near their mothers around the clock without isolating them in a separated dormitory. The inmates are also given time for breastfeeding infants.
http://gulftoday.ae/portal/031f8f56-be1f-48e1-b891-227e2e4a441c.aspx
--------
Women to Get Equal Representation on UAE Advisory Council
8 Dec 2018
United Arab Emirates federation president Sheikh Khalifa Bin Zayed Al-Nahyan has decided that women should make up half of its semi-elected advisory body when it is renewed next year, state-run WAM news agency reported on Saturday.
This will increase the number of women on the UAE council, which expresses opinion about public issues including bills and government budgets but has no role in forming or dismissing cabinets or ministers, from nine to 20 next year.
The 40-member Federal National Council is currently chaired by a woman, Amal al-Qubaisi. Half of its members are elected for a four-year term, while the others are appointed by the rulers of the seven emirates making up the federation. The last vote for the elected part was held in 2015.
http://english.ahram.org.eg/NewsContent/2/8/319714/World/Region/Women-to-get-equal-representation-on-UAE-advisory-.aspx
--------
Qatari Female 'Pioneers' Bask In Filmmaking Spotlight
3 Dec 2018
As Qatari filmmakers gathered on the red carpet at Doha's Ajyal Film Festival one thing stood out -- the majority of local directors are women.
"I think this is a question that everyone is mesmerised by: the idea that we have more women in filmmaking here in Doha than men," said festival director Fatma al-Remaihi.
Among those showing movies at the annual six-day festival were Aisha al-Shammakh, Nouf al-Sulaiti and the rising star of Qatari cinema, Amal al-Muftah.
Their films focus on a variety of subjects, from "maligned" Qatari millennials and father-daughter relationships through to stories from the gas-rich country's recent and much less-wealthy past.
The women are redressing "many misconceptions about them around the world", said Remaihi, who also heads the Doha Film Institute.
The number of female entrants at this year's festival, which runs until Monday, is consistent with data from recent research.
A 2016 study by Northwestern University in Doha found that around 60 percent of all emerging filmmakers in Qatar's nascent cinema industry were women.
Across the rest of the Middle East and North Africa region, the figure was around 25 per cent, the same study said.
The influx of women directors in Qatar comes at a time when the bright lights of Hollywood have been dimmed by the #MeToo movement's revelations.
And the fresh blood has helped diversify the nature of films produced.
Previously, one filmmaker jokes, it was "all pearl diving" -- a reference to Qatar's main economic activity, before the exploitation of vast natural gas reserves.
But now the film topics are diverse.
One example of that is Sulaiti's short film, "Gubgub" (Crab).
Seemingly a movie about a day's crab hunting, it really focuses on a young girl's determination to prove she can rival her older brother at a "male" pursuit.
She succeeds by catching 10 crabs.
"I feel like it gives us a platform where we can express ourselves," said Sulaiti. "I don't think we had that platform or opportunity before."
"I want that little girl to believe that she can achieve whatever (she wants). I want little girls to see that," the 25-year-old added.
And Sulaiti said younger Qataris would understand that message.
"In the past, we got an education, we got married and we stayed at home with our husband.
"I think slowly [Qatari] girls are seeing we can do whatever our brothers can do."
Conservative or progressive?
The emergence of female filmmakers comes at a time when conservative Qatar is seeking to portray itself as the progressive power in the Gulf.
This is especially true as Doha remains politically isolated by neighbouring powers in a bitter regional dispute.
Since June 2017, Qatar has been cut off by former allies including neighbouring powers Saudi Arabia and the UAE, which accuse Doha of being too close to Iran and sponsoring terrorism.
Qatar denies the charges, and has sought to present itself as the most tolerant of the Gulf states.
One of the most prominent Qatari figures during the Gulf crisis has been Lolwah al-Khater, the foreign ministry spokeswoman.
Beyond films, Qatar has the highest proportion of women -- 51 per cent -- in the workplace among Gulf nations, according to the United Nations.
In 1999, Qatar became the first Arab country in the Gulf to allow women to vote.
- 'Like pioneers' -
Muftah received a rapturous ovation as she was introduced at Ajyal and said filmmakers in Qatar were "like pioneers".
"I know from the outside it seems like there is segregation... but here really I feel like it's a level field... whether you're a man or a woman, you are treated the same," she added.
She directed "Sh'hab" (Shooting Star) showing at the festival, a story passed on from her grandmother about a girl who wants to go to sea with her father and brother, rather than stay at home.
Muftah rose to national prominence with a 2014 film Al-Himali, about market porters.
She admits she had trouble convincing her family that she should seek a career in the arts rather than the sciences.
But she believes she can give a voice to generations of Qatari women through her chosen career, since she feels "really strongly about my position as a woman".
"The community of women in Doha -- especially in this society -- are very private," she said.
"And I just feel like as women filmmakers we have access to that community and to so many different stories."
http://english.ahram.org.eg/NewsContent/5/32/318353/Arts--Culture/Film/Qatari-female-pioneers-bask-in-filmmaking-spotligh.aspx
--------
Tunisian Gender Equality Reforms Condemned By Egypt's Al Azhar
December 13, 2018
Hany Ghoraba
Women in Tunisia will have rights to the same inheritance as men and will enjoy other sweeping new rights under a new gender equality law approved last month by Tunisia's cabinet.
Tunisia, which has a 99 percent Muslim population, has blazed the trail for full gender equality sparking demands for similar laws in countries such as Egypt. The calls for equal-share inheritance in Egypt can be traced back to the 1920s by Egyptian journalist and activist Salama Moussa. The calls have recently been reinvigorated by Egyptian thinkers, politicians and women's rights activists emboldened by the Tunisian revolutionary laws.
"There must be full equality between women and men in our Arab and Islamic countries," said novelist and feminist Nawal al-Saadwi. "Equality exists in the whole world, but in our Arab countries there is a severe underdevelopment. Equality should not be limited to inheritance, but to everything. There should be no distinction between people, because these are matters that I think are obvious and cannot be debated." Other Egyptian figures echoed the demands for equality to the Egyptian parliament, including Egyptian-American geologist Farouk el-Baz, veteran woman rights activist Azza Kamel, and former Minister of Culture Gaber Asfour.
Thus far, however, no one in Egypt has introduced a measure similar to Tunisia's gender equality law.
The Tunisian cabinet approval sealed a long chapter of domestic disputes after Tunisian President Beji Caid Essebsi proposed a complete gender equality for both sexes in an August 2017 speech. The declaration was applauded by secularists, liberals and human rights activists while condemned by conservatives and Islamists.
The reforms were contradictory to Islamic teachings and an assault on the Quran, said the Tunisian Society for National Coordination to Defend the Quran, Constitution and Fair Development. "It also runs counter to the constitution of Tunisia, based on which Islam is the official religion of the country," said society spokesman Salih Radid.
Moreover, the move triggered a wave of condemnations by Tunisian Islamists, including an August protest that drew thousands of Islamists in front of Tunisian capital. While the cabinet approved the law, it still requires approval from Tunisia's parliament. The Muslim Brotherhood-affiliated Ennahda vowed to vote against it, but observers do not think it has enough votes to stop it. A provision guaranteeing "equality in inheritance contradict[s] the religious teachings and the texts of the constitution and the personal status code, but also invokes fear related to the stability of the Tunisian family and the customs of society," an Ennahda statement said.
Egypt's Al Azhar, regarded as the oldest and most prominent Sunni institution, also described the law as contradictory to Islamic law because it contradicts a clear Quranic verse: "Allah instructs you concerning your children: for the male, what is equal to the share of two females."
"I tell the president of Tunisia to read the words of Allah and the Prophet, and remember a day when your presidency, money or relatives would not help you," said Mahmoud Mehanna, a member of Al-Azhar's Higher Committee of Scholars.
Egypt's Grand Mufti, Shawki Allam, categorically rejected the Tunisian law, saying people cannot re-interpret definitive Shariah rulings. The statements provoked anger from Tunisians who believed that Al Azhar should stick to its Egyptian affairs. "It appears that Al-Azhar decided to fight Tunisian people, and that it recruited an army of its daughters and sons to spread the poison of backwardness in our society and stop the growing trends of modernity and the cultural revolution that are beginning to surface," wrote Naila al-Silini, an Islamic Studies professor who led Tunisia's campaign for gender equality.
Tunisian Grand Mufti Sheikh Osman Battikh supported the new law. People can have different opinions, he said, but "[h]uman interests change by time and thus should … our understanding of Sharia laws which should change in social and daily life matters depending on the place and time."
A prominent Al Azhar professor, Saad Al Hilaly, apologized to Tunisia and expressed his support for the gender-equality law. "What Tunisia did here is a proper form of religious jurisprudence" he said. "The Quranic verse provides the option for men to give women half her share or her full share of the inheritance … and that is what Tunisian men have done."
Inheritance is a human right for women, he said, and it cannot be treated with parameters governing compulsory Islamic duties such as prayers or fasting. Religious interpretations or fatwas should change over time and not to be stuck in abiding by ancient interpretations.
Shocked by Hilaly's position supporting the provision, Al Azhar waged a media campaign against him. Hilaly does not speak for the school, a university spokesman said in a statement, and "what he said is contrary to the scripture of the Quran and the curriculum of Al-Azhar."
Egypt's Constitution recognizes Al Azhar as "the primary source in religious sciences and Islamic affairs."
Al Azhar launched this attack on the gender equality law on Tunisia as a pre-emptive strike against similar future calls in Egypt and other predominantly Islamic countries that may follow.
The battle between Al Azhar's clergymen and reformers in the country is likely to escalate as more Egyptian intellectuals and reformers side with their Tunisian counterparts. At the moment, Al Azhar is in an open confrontation with those who oppose its tight grip on religious affairs. Its grand imam even challenged Egyptian President Abdel Fattah al-Sisi's repeated calls for religious reforms. Alas, Al Azhar will impede any tangible reform as long as it still wields such power within Egyptian society.
https://www.weeklyblitz.net/news/tunisian-gender-equality-reforms-condemned-by-egypts-al-azhar/
--------
Nigeria: Muslim Community Calls On Government to Intervene in Hijab Crisis
15 NOVEMBER 2018
By Dimeji Kayode-Adedeji
The Oyo State Muslim Community on Wednesday appealed to the federal government and the National Assembly to intervene in the ongoing controversy surrounding the use of hijabs by female Muslim students at the University of Ibadan International School.
PREMIUM TIMES reported that the International School of the University of Ibadan was shut following controversy over wearing of hijab to school by some of the students, who were reported to have being accompanied by their parents to the school.
However, in further reaction to the development, the Muslim Community, at a press conference jointly organised with Muslim Parents' Forum of the school, declared that the issue must be urgently addressed.
They alleged that the management of the school was tampering with the constitutional rights of the female students of Muslim background.
The secretary general, Muslim Community of Oyo State, Ismail Busari, while addressing journalists, said there is an urgent need for the federal government, national assembly, state government and the authority of the University of Ibadan to intervene in the matter, before the issue escalates.
He explained that wearing of hijab by female Muslim students is a God-given right which is enshrined in the constitution. He noted that Muslims will not allow anyone to tamper with their rights, unchallenged.
"We are calling on (the) government, and those in positions of authority to intervene to ensure that this does not escalate. Hijab is a global phenomenon, it is a God-given right. It is our right. We have seen case of judges, nurses and even uniform women in other countries putting on hijab," he said.
"We want the authority of (the) University of Ibadan to intervene. We want the government; the national assembly to come to the aid of the school, before it escalates. They are calling (for) anarchy. We want those in government to come before our God-given right is tampered upon," he stated.
He reiterated further that they should desist from calling Muslim names and Muslims should not be labelled as terrorists again.
"Tell those victimising us to desist from victimising us. If Muslims can wear hijab in USA, Britain and other countries, we are Nigerians, our children should be allowed to wear hijab."
The chairman, Muslim Parents' Forum of the School, Abdulrahman Balogun, while speaking to journalists, added that the Muslim parents and their children have over the years, called for the use of hijab but all efforts to make it work have been turned down by the school management.
He also explained that several letters written to the management of the school on the issue are yet to be responded to.
"Here we are, we want you to hear our own side of the story. I am a parent; my children are in the school. They are profiling Muslim students separately. I have been to many countries; no one does that. Putting Muslims in a separate class and putting Christians in a separate class.
"We have written several letters to the principal but up till now they are yet to reply us. We have been suffering in silence."
However, when journalists visited the school for reaction of the principal, Phebean Olowe, all efforts were unsuccessful as the principal was said to be in a meeting.
A gateman at the school, identified as John Mike, told journalists to leave the school premises following directive from the management that they, (journalists), should not go beyond the school gate.
https://allafrica.com/stories/201811150181.html
--------
Muslim Women Chair Acquitted on 3 Counts of Fraud
December 15, 2018
MUSLIM Women Trust Fund chairperson Aisha Kayabwe shed tears of joy after the Lusaka Magistrate Court acquitted her of three counts of fraud.
Upon pronouncement of judgment by the court, Kayabwe burst into tears attracting the interest of onlookers within the court grounds.
Kayabwe was facing three counts of forgery, uttering a false document and fraudulent disposing of a trust property.
In the first count, it was alleged between January 2005 and May 2005, Kayabwe forged a deed of transfer of property number F/687/A1/D/34 purporting to show that it was genuinely issued and signed by Mirriam Bilali when in fact not.
In the second count, it was alleged that between January 2005 and May 2006, Kayabwe uttered a deed of transfer of property number F/687/A1/D/34 to the Ministry of Lands.
In the third count, Kayabwe being a trustee of property number F/687/A1/D/34, is alleged to with intent to defraud, converted the said property to Benny Chundu without authority.
Evidence before the court is that Chundu's contractor erroneously built on the land belonging to the Trust while he was away in diplomatic service.
When Chundu was recalled in 2004, his lawyers brought the issue to his attention and further approached the Ministry of Lands to help resolve it.
After a meeting was held with members of the Muslim Women Trust Fund, it was agreed that the Trust be given an alternative land.
Chungu, in the presence of Trust members, signed a deed of transfer.
And when the mater came up for judgment Principal Resident Magistrate Mwaka Mikalile said the State failed to prove the case beyond all reasonable doubt against Kayabwe.
She said the prosecution failed to prove that Kayabwe forged the deed of transfer and found her not guilty of the offence.
https://zambiareports.com/2018/12/15/muslim-women-chair-acquitted-3-counts-fraud/
--------
Egyptian Woman Pioneers Exposé of Entrepreneurship Ecosystem in Egypt
Nihal Samir
December 15, 2018
Currently, most youth on a global on scale, especially in Cairo are taking the topic of
The Rise Up Summit is an annual event which connects both stakeholders and startups together, providing start-up owners with opportunities for exposure, resources, as well as advice.
The event was properly marketed worldwide to the extent that it witnessed for the sixth consecutive year a considerable representation from all over the world during the period from 7 to 9 December.
Thus, this took Daily News Egypt to ponder about this strong exposure of the entrepreneurship ecosystem in Egypt.
Digging further into the subject matter, DNE found that since 2013, the RiseUp Summit partnered with a Public Relation (PR) consultancy named Publicist inc. Noteworthy, this partnership helped propel the entrepreneurship ecosystem exposure in Egypt, but you might be surprised when you discover that the founder of this company is a female entrepreneur called Mai Abaza.
Hence DNE interviewed Abaza to learn more about her journey as a woman entrepreneur, her company's role in the RiseUp summit, and the obstacles that she faced during her journey in the PR field.
Also, the interview tackled the status of women entrepreneurs in Egypt, including their obstacles and opportunities, the transcript for which is below, lightly edited for clarity:
When and how did your journey in the PR field start?
I graduated from the Faculty of Mass Communication at the American University of Cairo, and specialised in integrated marketing communications; thus my education itself was in the field of the PR.
I was born and raised in Dubai, and after my graduation, I worked for seven years in a PR agency there. During these years I worked with clients across many sectors including the government, ICT, lifestyle, entertainment, retail, and healthcare. My work also included planning, driving, and managing campaigns in the UAE, Kuwait, and region-wide.
In 2009, I returned to Egypt, and worked in a multinational PR company dealing with the
General Authority for Investment (GAFI), where I was managing its global communication campaign in 10 countries around Europe, the Middle East, and Asia.
Then after the revolution this work stopped, so my friend and I thought about opening our own business in the PR field. Then we came to the conclusion to open Publicist Inc.
What services does your company offer?
Publicist Inc provides strategic communications advice to clients across diverse industries and delivers corporate communications, media relations, event management, and social media services.
What are the sectors or fields that Publicist Inc. deals with?
In 2011, the idea of using social media to promote products or services was very basic so we began with working in the restaurants field, but by time we grew to the extent that our work now spans the government, technology telecom, consumer market, entrepreneurship, health care, and many other industries.
What's your company's vision?
Our vision is to be a learning organisation where people come and learn the meaning of being a PR consultant, and to help organisations achieve their objectives through PR.
Who are Publicist Inc.'s most prominent clients?
RiseUp, Uber, Maged Al-Futaim group, Discovery Education, and Watanya association.
How many employees does the company have, and out of them how many of them are women?
I have 17 employees, only three of them are men.
The field of PR is highly controversial because some people think the PR is trying to overtake the press's role, what is your opinion?
This is completely false. PR companies are considered facilitators, as they facilitate the work of the press, especially when journalists deal with the private sector, as the private sector's employees and owners usually find it too hard to understand what the journalists specifically want to know.
For example, some clients came to us at Publicist Inc. asking that journalists publish an announcement for their company since it was launching a new product, but the journalist fond that this was something which was not newsworthy. This is where the role of the PR agency comes in order to meet the expectations of both the journalist and the client, through thinking with the client about the impact of his product on the society and the economy, thereby transforming the announcement the new product into a newsworthy article for both the journalist and the reader.
Could you elaborate on your company's exact role in the Rise-Up summit?
We are RiseUp's PR partner since the second year for the summit, providing PR consultancy. We also control the press centre, presenting all the press releases to the journalists, and subsequently dealing with all the conference coverage.
I want to underline that in the first three years of the summit, the company exerted substantial efforts in communicating with journalists and launched for them a two-day workshop to provide them with the required terminology used in the entrepreneurial community, in addition to elaborating on the real meaning of the entrepreneurship community.
As RiseUp mainly focuses startups and technology, what challenges do you think women face in these sectors?
In the technology field, women entrepreneurs face a lot of challenges as investors do not highly regard women-led start-ups, although statistics prove women-led startups are more successful than men-led-startups.
Did women's representation in RiseUp increase this year compared to previous years?
Definitely yes, but still there is a lack in women's representation in the technical side, including the developers and the engineers, despite the fact that we have women who are of qualified calibres in the technical side, although there is no focus on them.
Through your presence in RiseUp, what is the difference between female and male entrepreneurs?
I think that women always don't seek to brag about their success, as they always focus on their work on the ground, but they rarely think about marketing their work. For example, throughout the six years of my work with RiseUp, only one woman entrepreneur came to ask about PR consultancy. Thus, this confirms that they are more focused on what they are doing.
Do you think there is enough support from the government towards the entrepreneur ship community and entrepreneurs in general?
It has come a very long way, but definitely there is considerable interest and focus. For example, in the Africa 2018 Forum there was a whole day for entrepreneurship. I think the link that Egypt lacks in order to provide full support for entrepreneurs is to raise awareness and focus in education. It could be, for example, part of the curricula for students to discuss technology, innovation, etc.
As an entrepreneur, what obstacles did you face at the beginning of your
career?
On the personal side, the only obstacle is managing the time between my domestic affairs and the workload, but I want to highlight that I have a strong support system, including my husband and mother-in-law who both support me, in addition to that my work was beside my home which helped me to succeed in managing my time.
On the other hand, regarding large corporations and clients, the stereotypical concept that female entrepreneurs are not as qualified as men still exists.
I want to highlight that sometimes we as women put limitations on ourselves internalising the stereotyped image of women in the public's mindset which places upon us the nuisance of trying to sever this stereotypical image.
I think there is a challenge that faces entrepreneurs whether female or male which is the lack of knowledge about the legal procedures to establish a new company.
What is your advice for women entrepreneurs?
Do not personally limit yourself.
https://dailynewsegypt.com/2018/12/13/egyptian-woman-pioneers-expose-of-entrepreneurship-ecosystem-in-egypt/
--------
Egypt's 1st Female English Premier League Footballer Wins 'Best Arab Sports Award'
December 14, 2018
Sarah Essam, Egypt's first female footballer in the English Premier League, was given this year's Best Arab Sports Award by the London Arab Foundation.
"It was an honor to be recognized by the Arab nation and to have my achievements appreciated. This will motivate me a lot, push me forward, and strengthen my diligence," She said in an interview with Al-Dostor website.
"I am proud of this honor, because it will encourage the younger generation of girls who love football in the Arab world. They will feel that there is hope, that girls practicing football is normal, and that they can practice and study at the same time.
It is not just a masculine game, and everything can be achieved with determination and strong will."
At the age of 15, Essam joined Wadi Degla Club's junior football team before moving to the first club's women's team, becoming the youngest female football player in Egypt.
By age 19, she had officially signed with Stoke City Ladies Club as a forward, making history as the first Egyptian to ever compete in the women's Premier League. She had also won three Football League Championships, in addition to winning the Africa Cup of Nations with the national team.
In her interview, Essam said that she believes that God rewards every human for their effort, so she used her free time to practice football and study, instead of spending time with friends.
"I studied civil engineering in England, and before that, I was at the British School in Egypt, and frankly, I always faced a lack of time and a difficulty with balancing study and football practiced.
But I sacrificed the entertainment that girls at my age used to have, in order to reach my greater goal which I sought by all means, and I never regretted that."
She went on recounting how her path took an unexpected turn. "I shifted from playing basketball to football, even though I took the best player award in basketball in 2008 when I played for Wadi Degla. It was a big challenge, but nothing is impossible. I hope that I can achieve the rest of my dreams. My mother has always encouraged me to insist on my goals."
https://ww.egyptindependent.com/egypts-1st-female-english-premier-league-footballer-wins-best-arab-sports-award/
--------
URL: https://www.newageislam.com/islam-women-feminism/saudi-female-film-director-wins/d/117169
New Age Islam, Islam Online, Islamic Website, African Muslim News, Arab World News, South Asia News, Indian Muslim News, World Muslim News, Women in Islam, Islamic Feminism, Arab Women, Women In Arab, Islamophobia in America, Muslim Women in West, Islam Women and Feminism