New Age Islam News Bureau
2 Apr 2017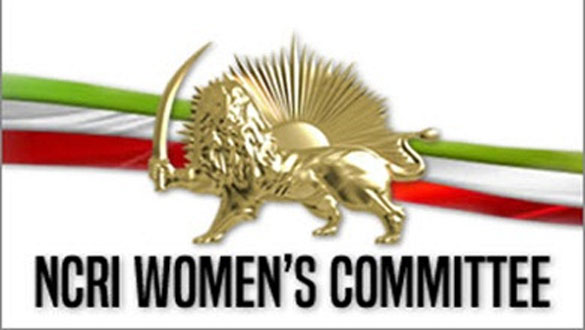 Photo: The NCRI Women's Committee Condemns the Iranian Regime's Banning of Female Athletes'
---------
• The NCRI Women's Committee Condemns the Iranian Regime's Banning of Female Athletes'
• Pakistan Sets Up Unique Helpline for Women in Need
• Middle Eastern Female Filmmakers Discuss the Industry's Challenges
• Emirati Woman Wins 'Ideal Mother Award' In Kuwait
• Ayesha Bux: The Pakistani woman chairing Jewish Christian Muslim Association in Australia
Compiled by New Age Islam News Bureau
URL: https://www.newageislam.com/islam-women-feminism/saudi-fatwa-rules-women-solemnize/d/110619
----------
Saudi fatwa rules women can solemnize marriages
Sunday 2 April 2017
A picture taken on February 4, 2013 in Riyadh shows a Saudi woman using a tablet computer to visit a website offering services to find a partner for people who want to get married. (AFP)
JEDDAH: Women can solemnize marriages, according to a fatwa by Sheikh Abdullah Al-Manea, a member of the Council of Senior Scholars.
He told Okaz daily that the job is basically the documentation of marriage contracts, and "if the Ministry of Justice approves that, then there is no legal obstacle."
To qualify for a license, among other things, the applicant should have good conduct and no criminal record, bring two recommendations from Islamic scholars, and should not be under 25.
This is not the first fatwa issued by Al-Manea in favor of women. Last September, he said women are their own guardians and have the lawful right to manage all their affairs except during marriage.
Attorney Nojoud Qasim told Arab News there is no legal obstacle to women solemnizing marriages.
There will be a demand for the profession among Saudi women "if they are given the opportunity," said Qasim.
arabnews.com/node/1077831/saudi-arabia
------
The NCRI Women's Committee Condemns the Iranian Regime's Banning of Female Athletes' Competition on the Bogus Charge Of "Failing to Observe Islamic Codes"
Sunday, 02 April 2017 10:36
In an appalling measure, the clerical regime deprived five female Iranian athletes for one year from participating in all national and international tournaments for "failing to observe Islamic codes" while participating in China's Open billiard competitions.
This is part of the clerical regime's policy against Iranian athletes, particularly women.
Last year, Khamenei issued a preposterous decree banning women from "riding bicycles in public and in front of strangers". He said, "Riding bicycles often attracts the attention of men and tends to seduce and corrupt the society. It is against women's chastity and must be abandoned." (The state-run press – September 10, 2016)
The Women's Committee of the National Council of Resistance of Iran condemns deprivation of female athletes on such bogus charges. The NCRI Women's Committee calls on the freedom-loving women of Iran to stand up to and protest the regime's medieval and repressive compulsions.
ncr-iran.org/en/ncri-statements/women/22458-the-ncri-women-s-committee-condemns-the-iranian-regime-s-banning-of-female-athletes-competition-on-the-bogus-charge-of-failing-to-observe-islamic-codes
------
Pakistan sets up unique helpline for women in need
AP | Updated: Apr 2, 2017
PESHAWAR, Pakistan: When Durdana married for a second time and to a man of her own choosing, her parents threatened to kill her if she tried to see her new husband. They imprisoned her in their home, but she still had her mobile phone and had learned that a helpline for women had been set up. She noted the number and then one day when she was alone in the house, she called.
Nayab Hassan was on the other end. She had been trained how to answer the call. "Be gentle. Listen. Let them speak. Let them tell you what they want. Sometimes they are very emotional," she said at the helpline center, located in the sprawling provincial parliament buildings in Pakistan's deeply conservative Khyber Pukhtunkhwa province, where tribal councils still hand over young girls to settle disputes.
Not far from the border with neighboring Afghanistan, Khyber Pukhtunkhwa became the first province in Pakistan to set up a hotline for women that feeds directly into the provincial legislature.
It's still a small operation. It began March 1 and so far there are only two operators, Hassan and Mehran Akbar. They take the information from the women and Shandana Naeem, a lawyer, follows up with advice and a network of free legal services.
They keep a careful log of all their calls, which average one a day so far, and while most have emanated from the provincial capital of Peshawar, several have come from more remote regions.
Durdana's call was from Swat, a picturesque mountain region of clear blue lakes that ramble through valleys surrounded by imposing peaks. The area's beauty is a stark contrast to its dark and violent history. It was in Swat where Pakistan's Taliban briefly ruled, beheading police in the town square and where Malala Yousafzai was shot in the head for advocating girls' education and criticizing the violent religious radicals as being frightened of female education.
The log book is carefully kept. It records names, dates, phone numbers and then their stories. Some are horrifying.
One woman, Aneesa, called to say that two years earlier her husband had thrown acid at her, stole her money and jewelry and fled to Saudi Arabia. She had moved in with her parents and now her eyesight was deteriorating from the acid attack; she needed medical assistance but had no money to pay for it.
Naeem said they helped her work through the red tape of getting a health card, the first step to health care. But Aneesa's call also made them realize the need to engage local health clinics and develop a network that would be willing to offer free health care, similar to their legal service network.
Naeem said most of the calls have been over property disputes, where women were being denied their inheritance.
The helpline was developed by Meraj Humayun Khan, a 70-year-old parliamentarian who has taken on her male colleagues to organize a women's caucus in the provincial parliament. With the weight of the 22-member caucus behind her, Khan lobbied for the direct helpline to the legislature.
"We need to be in touch with their issues," she said in an interview. "I can have a lot of ideas but it should come from them."
The original call that prompted the helpline was a property dispute, said Khan, explaining that Pakistan's inheritance laws, based on Islamic injunctions, allow male relatives priority and give a lesser share to women. And those women are often denied or intimidated by male relatives to forfeit even that lesser share.
The reason for locating the helpline in the provincial parliament was to collect data from women that would in turn bolster arguments for legislative changes. Khyber Pukhtunkhwa province is already behind on women's right issues; lawmakers there have so far refused to pass an anti-domestic violence law that other provinces have approved.
Hard-line religious parties hold significant sway in Khyber Pukhtunkhwa. Jamaat-e-Islami and the Jamiat-e-Ulema Pakistan (whose madrassas or religious schools were favored by Afghanistan's Taliban) are partners in the provincial coalition government.
The 22 women in the provincial parliament are there on quota seats reserved for women. No female candidate has been able to win a general election seat in the deeply conservative and tribal-dominated province.
Khan says she plans to run on a general seat in the 2018 elections, but she admits even those men who have championed and endorsed her candidacy have been met with skepticism and resistance.
"Everyone they talk to asks 'That's all well and good, but don't you have any men who can run?'" she said. "It's a humiliation for them to be represented by a woman. They think women don't know anything about politics, about economics."
The chairperson of Pakistan's Human Rights Commission, Zohra Yusuf, says different provinces are making progress on women's issues at different paces. Southern Sindh is Pakistan's most progressive province in terms of laws to safeguard women, she said. Earlier this month the most populous province, Punjab, opened state-of-the-art shelters for women facing abuse at home.
Last year Pakistan passed a bill that essentially closed a loophole which used to allow so-called honor killers to escape punishment.
Yusuf said that despite the legislative progress, on-the-ground enforcement of these new laws still remains a significant hurdle.
"I think the governments are realizing it's about time something needs to be done," she said in a telephone interview. "Laws were passed last year, the honor killing bill, rape, violence against women, but still it is about enforcement."
In Pakistan it is difficult to even get the police to register a case of domestic violence, said Khan, who explained they often see it as a private family issue.
Durdana in Swat, whose family threatened to kill her if she met her husband of choice, was told to go to the police station and charge her parents with unlawful confinement or tell her husband to go to police to demand he be allowed to see her, said Naeem, the helpline lawyer.
That was March 6. Naeem has tried repeatedly to telephone Durdana on the number she gave but it is either turned off or rings unanswered. The dilemma, she says, when giving advice is that there is no way to know whether the police, for example, will help the women or hand them back to the family they are fleeing.
"We have to get the police, the justice system, the many government departments, on our side, working with us," said Khan the founder of the helpline. "While all government departments agreed . . . we now need them to make good on their promises."
timesofindia.indiatimes.com/world/pakistan/pakistan-sets-up-unique-helpline-for-women-in-need/articleshow/57973636.cms
------
Middle Eastern female filmmakers discuss the industry's challenges
April 2, 2017
Some of the region's leading female filmmaking talent gathered at the film and TV industry trade show Cabsat at Dubai World Trade Centre last week to talk about their careers and the challenges they face.
They were assembled by ­Japanese camera ­manufacturer Canon to help promote the local launch of its new C700 ­cinecamera.
Encouragingly, none of those we spoke to felt they had been passed over for a job because of their gender – and most had been hired for corporate and commercial work alongside their creative projects.
In fact, some of the group felt being a woman could be an ­advantage in what, ­globally, ­remains a ­male-dominated ­industry, particularly for ­directors.
"I was lucky in that I was here right at the start and people would feel sorry for you as a woman," says Nayla Al Khaja, director of Animals and Malal.
"People would give you ­equipment ­because they felt ­sorry for you.
"Things have shifted dramatically since then, but I think there's more support than at any time before and that ­being a woman is a huge added ­advantage, as you stand out in a male-dominated industry. When I shot Malal in India [in 2010] there were two women out of a crew of 92."
Most of the problems cited were filmmaking challenges that apply equally to men and ­women, with obtaining financing the most common.
"There are projects that pay and projects that don't pay – passion projects," says wardrobe mistress and fashion designer Sandhya Lallo-Morar.
She has worked on some of the biggest UAE productions, ­including animated historical epic Bilal and Ali F Mostafa's From A to B.
"Sometimes I'll do a project because I know I'll get paid at the end," she says.
"My passion projects will do something for my soul. You have to try to find the right balance and pick and choose your ­projects."
Ayesha Chagla heads the Dubai Film Market, the industry arm of the Dubai International Film Festival, where regional filmmakers can go for professional advice and funding.
"Regionally, there isn't that much financial support out there for film, so you have to have a day job," she says. "People have to survive."
Some filmmakers said attempting to describe the challenges facing female filmmakers in the region was redundant.
"I don't think it's possible to talk about challenges facing Middle Eastern women in films because that implies the whole Middle East is the same and the challenges are the same, and it's not," says Tanya Daud, a graduate of the Arab Film Studio, who was worked on Image Nation movies, including He Named Me Malala, as well as making her own documentaries. "The challenges in Syria are very different to those in Dubai, for example."
Chagla says she is not aware of any regional challenge that makes it any more difficult for women to get their films made than men.
"In fact, in the Middle East I think we have less of a problem than the West does in terms of there not being enough female filmmakers," she says.
"If you have a story to tell, you have a ­story to tell."
She adds that the challenges are more on a social level.
"It's difficult to get a film made per se, and even more difficult with a foreign-language film," she says.
"I don't think those challenges are gender-based.
"There is a problem where filmmakers of any gender may be expected to make a couple of short films as a hobby, then get a real job in the family business.
"It's not a gender thing, more of a cultural thing with the ­notion of filmmaking not being a ­profession as such."
Saudi-Syrian filmmaker and children's author Khadijah ­Kudsi agrees.
"When I told my family and husband I was going into filmmaking it was an earthquake," she says. "Everyone thought it wasn't a respectful job.
"There's a real taboo attached. It's seen as a bad business that's associated with sex and drugs.
"Now when they see my films they are actually very proud of me.
"I think if a male said the same thing they would be concerned about his income not his morals, because it's not sustainable."
Ultimately, though, most of our interviewees seemed to agree that while the challenges facing local filmmakers are plentiful – cultural taboos, censorship and the lack of a distribution infrastructure being other issues frequently mentioned – gender was not one of them.
It was a refreshing discovery, though clearly there is still a long way to go in plenty of other ­areas before the UAE can ­proudly claim to have a fully developed film industry.
thenational.ae/arts-life/film/middle-eastern-female-filmmakers-discuss-the-industrys-challenges
------
Emirati woman wins 'Ideal Mother Award' in Kuwait
April 01, 2017
KUWAIT CITY: Dr Manal Rafiq Ja'rour, Vice President of the Emirates Down Syndrome Association, has won the ""Ideal Mother Award for Intellectual Disabilities" in Kuwait.
Aisha Al Salem, Director of Al Kharafi Activity Kids Centre in Kuwait, announced at a press conference the names of 19 mothers who won the "Ideal Mother Award for Intellectual Disabilities" from the State of Kuwait, the GCC states and some Arab countries.
The event was organised for the fifth year in a row to honour the mothers who have spent their lives in the service of their children with disabilities.
She stressed the importance of highlighting the parents of children with the intellectual disabilities, their role in society, as well as encouraging them to sustain social work so as to continue improving the lives of their children with disabilities.
Dr Ja'rour expressed her pride in the appreciation of Kuwait and the Gulf States, adding, "What distinguishes a mother endowed with a child with disability is the consent and acceptance of the Lord's gift". She added, "These mothers exercise patience and persevere in their upbringing of such children with tenacity to get out the best of them."
She said that the award "is an appreciation from the Kharafi Centre in Kuwait in recognition to the efforts of these mothers." Dr Ja'rour expressed gratitude for her selection within a distinguished elite of mothers interested in the affairs of sons and daughters with disabilities inside and outside Kuwait.
gulftoday.ae/portal/e05f3722-c581-4fff-b6ca-18ea015c07e9.aspx
------
Ayesha Bux: The Pakistani woman chairing Jewish Christian Muslim Association in Australia
April 02, 2017
Ayesha Bux: The Pakistani woman chairing Jewish Christian Muslim Association in Australia
Pakistan is one of the most active nations in the world striving to pursue peace and interfaith harmony. Solidarity of the nation, regardless of the citizens living within Pakistan or abroad, depends on the peacefulness in the country that comes through coexistence and interfaith harmony. Government initiatives, such as Peaceful Pakistan, are dedicated towards promoting peaceful narrative and anti-extremism discourse.It's all the more encouraging to see Pakistanis make efforts to build peace with communities of other faiths and creed. Ayesha Bux, Honorary Investment Consul for Pakistan in Melbourne and Chairperson Women Wing of Jewish Christian Muslim Association of Australia (JCMA), has dedicated her life to peace building. On a mission to pursue coexistence and interfaith harmony, her peace related activities are contributing towards creating a peaceful image of Pakistan. We reached out to Bux in Australia to get an insight on her peace-activities.
What is JCMA?
The Jewish Christian Muslim Association of Australia (JCMA) is a not for profit organisation whose objective is to promote the prevention of emotional and physical abuse arising from religious intolerance and cultural discrimination.
What is the vision of JCMA and its core belief?
The JCMA aims to create and provide a forum for interfaith dialogue and shared experience through meeting and discussion in a modern Australian and international context. Meeting and learning from Jews, Christians and Muslims together, leads to a fuller understanding of other faiths and perhaps in turn of our own. By fostering relationships between people of different faiths, JCMA aims to reduce racism, intolerance, bigotry and violence and the associated emotional harm.
We have a vision to promote enduring, daily interfaith cooperation, to end religious bias or discrimination and to create cultures of peace, justice and healing for the local community and for all living beings.
Since JCMA is based in Australia, how are you reaching out to people globally and most especially to Pakistanis?
Going to Jerusalem was an unimaginable dream of mine without me knowing it. Leading up to the trip we met members of the other Abrahamic faiths, and shared what Jerusalem meant to us. Our trip was divided into two main parts; immersion and worship. The first three days we immersed ourselves into the beautiful city seeing it first through Jewish, then Muslim, and finally through Christian eyes. The next three days, we experienced how each faith worshipped God and observed rituals.
Through it became evident that our "What" was the same even though our "How" might differ. We worshipped the same God, with the same innate ability, but our rituals differed at times. Hearing the recitations of the Torah, Bible or Quran made me realise each of them helped us spiritually connect in the same way. Whether it was submitting to God, praying, fasting or giving charity, our beliefs and rituals were primarily the same with slight deviants. When the Muslim Friday observance was discussed our Jewish members asked "Are you sure you're not talking about "Shabbath?".
The second takeaway for me was people's reaction to our group. Most stared at as if we were the 8th wonder of the world. Some came up to us and asked who we were, or got photos taken. A few tourists of Jewish faith told me they found our group inspirational. Through our journey, I felt a strong bond with other members as brothers and sisters in Abrahamic faiths, especially going through the journey of life together, honouring our similarities and respecting our differences in opinions with the knowledge that we share the same Divine bond.
There's Rabbi and Anglican Bishop as one of your leading board members. But then there's you as Chairperson of the Women's Committee. How does it feel to be in the lead as a Pakistani?
The Abrahamic bond that we share is deeper than just a friendship. This has further strengthened in recent times when JCMA has stood with Muslims to condemn ignorant politicians demonising our entire Muslim community.
Being the chair of the Women's Committee I am in awe of the strength and grace of my Jewish and Christian members. We organised a Women's Conference where I talked about Muharram as the month of inspiration and its significance to the Sunah of all the Prophets and the impact of Karbala on the entire world. We have planned exciting events in the coming year to further carry our message of peace and interfaith harmony.
You are the fifth generation Pakistani-Australian and an advocate of interfaith harmony and peace. What's the motivational drive behind this passion?
I think it's in my family's genetic makeup. My great grandfather set up numerous community initiatives in Lahore, including Australia Mosque, Australia Dawakhana (clinic), Australian TAFE library for school dropouts, first free Muslim girls school etc. My father brought me up loving everyone irrespective of faith and background. I grew up participating in various interfaith events.
In recent times I am trying to understand the message of Islam. Following its true values of peace, love and compassion have led to me to work in this space. I also love to see people of other faiths connect to the Divine. When we were in Jerusalem, I loved seeing Jews and Christians worship God.
You proudly represent Pakistan at various platforms. What other platforms and initiatives are you involved in?
Since my student life I have tried to take positive action when something affects me. We have done fundraisers for numerous community initiatives, including Australian, Pakistani and other countries where there has been a need. We did a fundraiser for the Islamic Museum of Australia and we sponsored the Hajj Theatre there, which has the Pakistan Flag on it. For Pakistan raised funds for Khana Ghar, acid burn Victims, flood and earth quake victims, SKMH, Akhuwat, Indus Hospital to name a few.
I used to take pride in the fact that Australia was the least racist country, but last year I noticed attitudes changing after I specified my halal dietary preferences at an interstate event. Australia has been a big part of my identity so experiencing Islamophobia felt really strange. I had the choice of taking legal option but I decided to choose a higher action of forgiveness and taking positive action. So since last year we have started "SalamFest" Muslim Arts Festival promoting true Islamic values of peace, love and compassion. The aim is to create awareness and combat Islamophobia through arts and culture. We also want to showcase the diverse and beautiful colours of the Ummah.
Being Honorary Investment Consul for Pakistan in Melbourne, how does it feel to present your country at such a prestigious position?
Pakistan is a big part of my identity and I am blessed to have represented it at various forums. In my university life, we did many events to create awareness about Pakistan. We introduced Pakistani culture and movies to newer audiences. During the world cup we organised the biggest group of Pakistani supporters in the India Pakistan match.
For trade and investment I represented Pakistan for over 12 years in an Honorary capacity. I realised that the negative perception of Pakistan was due to lack of awareness of it. I have represented Pakistan and spoken on various platforms to create awareness of the beautiful country it is and the opportunity it provides. I have also facilitated numerous business delegations to visit Pakistan and explore it as an investment destination.
How do you think we can promote a peaceful narrative and anti-extremism discourse among us?
Education is key to fight hate-mongering. This includes understanding of the true values of Islam, which are peace, love and compassion. The other thing is to understand the Sunnah of the Prophet (PBUH) and the love, mercy and compassion he showed to Non-Muslims.
Your message to the youth of the nation on building a peaceful Pakistan?
Allah (SWT) has blessed us with such a beautiful country and we need to cherish and value it. Love all of Allah's creation irrespective of religion. We cannot judge another person unless they commit a human rights violation. Always be conscious of God and judge each action by how you will answer Allah (SWT). We all are born with a fitra of love but unfortunately we are conditioned by our surroundings to hate. So love more and hate no more!
nation.com.pk/blogs/02-Apr-2017/ayesha-bux-the-pakistani-woman-chairing-jewish-christian-muslim-association-in-australia
URL: https://www.newageislam.com/islam-women-feminism/saudi-fatwa-rules-women-solemnize/d/110619
New Age Islam, Islam Online, Islamic Website, African Muslim News, Arab World News, South Asia News, Indian Muslim News, World Muslim News, Womens in Islam, Islamic Feminism, Arab Women, Womens In Arab, Islamphobia in America, Muslim Women in West, Islam Women and Feminism