New Age Islam News Bureau
2 Jul 2015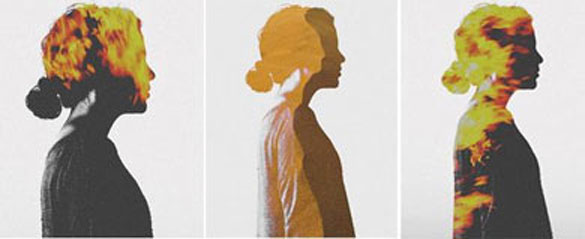 AmbikaP3 art gallery exhibit called 'Exclusion' featuring the work of four contemporary Saudi female artists.
---------
• Dress Sensibly, But Sarawakians Say No To Islamic Fashion Code
• No Pork, No Work: Muslim Woman Told By Singapore-Based Company
• Muslim Woman Competes in Runner's World Magazine Cover Contest
• In Minneapolis, East African Girls Level the Playing Field with Culturally Sensitive Uniforms
• Japan's Uniqlo Teams up with Muslim Designer to Create Modest Women's 'Lifewear'
• Saudi Prince Pledges $32 Billion to Good Causes, With Women's Rights a Focus
Compiled by New Age Islam News Bureau
URL: https://www.newageislam.com/islam,-women-and-feminism/new-age-islam-news-bureau/saudi-artists-explore-the-public-and-private-spheres-of-women/d/103738
-----------
Saudi Artists Explore the Public and Private Spheres of Women
July 2, 2015
In a vast basement area of the University of Westminster in Central London is a small piece of Saudi Arabia. The underground space houses AmbikaP3 art gallery which recently showcased the degree work of final year art students. Among the graduates was Wejdan Reda, who curated an exhibit, called 'Exclusion' featuring the work of four contemporary Saudi female artists. Their work is shown within a representation of a traditional, segregated, Saudi house typical of those found in the Hejaz region; an important element is the focus within this structure on the separate spaces for men and women.
The space that is off limits to men is where you can see emotions that women prefer to express to other women in a setting that is private and reserved exclusively for them. Here you find a very raw piece of work called 'Epidermis' by Wa'ad Al-Mujalli. It is a digital video piece of an anguished figure that has the appearance and malleability of clay — not fully formed and pulsating with energy and emotion.
Such unfiltered emotions can safely be expressed in the closed female area, in an atmosphere of tolerance and acceptance but would not normally be seen outside in public, explained Reda.
Alongside this intense piece is a more light-hearted video showing women wearing abayas and headscarves and carrying brightly colored handbags enjoying a dodgem ride. This is Arwa Al-Neami's 'Never Never Land II,' 2014, shot in a theme park in Mahrajan Abha. To western eyes the unusual aspect is that this is a ride reserved exclusively for women. But what emerges strongly from the image is that everyone seems relaxed and to be having fun in a completely natural way. The onlookers, including men, clearly see nothing out of the ordinary in this scene.
In the space open to men there is a piece by Meaad Talal Hanafi entitled 'I Looking at I.' The abstract is accompanied by the words 'Ignorance.' 'Slavery,' 'Freedom,' 'Reflexion' and 'Weakened Spirit,' Speaking of this work, she commented: "This is an abstract painting of both of one's selves in a silent dialogue with each another. Filled with rage and disappointments about each other for they have failed themselves in blending in with the rest of society, fearing its judgment; a reflection of a woman's expression against her surroundings.
"The colour palette is expressing an outrage with flamed colours putting a larger focus on the black as its main colour to attract one's attention to detail. Arabic calligraphy is also incorporated to magnify the expression to the max with little focus on its specifics to trigger the viewer's imagination and not limiting it."
In the women's private space is another work by Hanafi entitled 'I,' accompanied by the words, 'Demise,' 'Love,' 'Foresight' and 'Heart,' Speaking of this piece she commented: "This is an abstract painting of one's soul with a glimpse of a more joyful and cheerful experience. A reminder of how beautiful things may be if one would look at it from a different perspective. It's the ultimate state of victory anyone wants to seek. Arabic calligraphy is also incorporated displaying love and affection."
Hanafi is a self-taught artist and a senior undergraduate architecture student. She is currently studying and working part-time as a graphic designer in Jeddah. She describes herself, not as an artist, but as an "expressionist on the way to exploring my true self through art." She hopes to combine this art journey with her architecture and to build her own design house. She is now working on several, self-funded art projects with the aim of making the work more widely accessible and 'living the experience to the fullest."
'Exclusion' also features work by the Olympic runner Sarah Attar. The beautiful images shot in a translucent light come from her Fire Series, 2013. She explained: "This specific body of work was a reflection of my experience as one of the first females to compete for Saudi Arabia in the London Olympics. I wanted to address and reflect on the more personal side of such a high profile, and publicized event. These photo-composites are a symbolic internalization of this experience. The photos fill the figure creating one unique image. This ultimately acts as a visual representation of how the experiences are part of me; that they don't just belong to the public eye and media outlets.
"Photography seems to be how I address experiences and places: It becomes my own interpretation of my environment. I combined my photographs with the silhouette self-portraits, which allowed me to connect with them, and ultimately the experiences, on a deeper level. The silhouette also provides anonymity. While some of the scenes in the photos may be recognizable, such as the Olympic torch, the silhouette provides a new way for people to address these scenes on a more personal level, in their own way becoming the silhouetted figure."
A part of the structure within the women's space shows the window grilles, Rawasheen, through which women can observe the outside world without being seen. Reda pointed out that from this concealed vantage point the women view the world from an elevated position which in a sense conveys power.
She explained that she wanted the work to show both the negative and positive aspects of the culture in a multi-layered way.
'Exclusion' which formed part of Reda's final degree work demonstrates the story she wants to convey through her curating and her instincts as an artist. She has graduated from Westminster with First Class Honours and will now do a Masters at Goldsmiths, University of London.
Initially, she set out to study architecture and did a foundation course to prepare for this career path at the American University of Sharjah. However, during a visit to Dubai Media City she became fascinated by the art she saw in the galleries and passed her studies to rethink her focus. Encouraged by her fiancé to follow her dreams and take the time to figure out the best path before committing to a six year architecture degree course, she then did a foundation course in Art & Design at Kingston University.
At this point she still had an open mind about her future, but after attending an open day at the University of Westminster she found herself drawn to the BA degree course in Contemporary Media.
She is keen to specialize in curating and is excited by the burgeoning art scene in Saudi Arabia where so many galleries and museums are now flourishing. When she returns to her home town of Jeddah she says that she sees her culture with a fresh eye and perspective and regards herself as fortunate to experience two cultures. She concluded: "I want to work in contemporary Middle Eastern Art especially focusing on female artists. With conservative cultures it is important to see what is hidden."
Copyright: Arab News © 2015 All rights reserved. Provided by SyndiGate Media Inc. (Syndigate.info).
https://en-maktoob.news.yahoo.com/saudi-artists-explore-public-private-spheres-women-053438675.html
-----------
Dress sensibly, but Sarawakians say no to Islamic fashion code
BY SULOK TAWIE
July 1, 2015
KUCHING, July 1 — Islamic values are not the only yardstick for sensible dressing, Sarawakians said today in the wake of a recent trend to police the attire of non-Muslims at public institutions.
The Sarawakians of diverse colour and creed were weighing in on a spate of incidents this year where non-Muslims in peninsular Malaysia who exposed their legs — seen as part of a person's "aurat" in Islam — were forced to cover up before being allowed to carry out their business at government agencies and other public spaces.
Media relations and corporate communications manager Ahadiah Zamhari said she has many friends from peninsular Malaysia who admire Sarawak for its broad acceptance of different cultures and religions.
"This is how it should be for Malaysia, not using the multicultural and multi religious factors only for tourism promotion.
"Non-Muslims in Malaysia have accepted Islam as its official religion and would like to practise the freedom promised to them to exercise their beliefs," she told Malay Mail Online, explaining that it meant not forcing one's beliefs and practices on another.
"We must encourage respect one another" the Muslim woman said, adding that people should also be respectful of each other when they talk about politics, religion and social events.
Ahadiah said she was sad that issues in peninsular Malaysia were coloured by race and religion.
"Policies and regulations, that is, the dress code guideline would not be necessary if we have respect as our core value in Malaysia," she said, reminding Malaysians to learn to be more self-reflective and seek to improve themselves before forcing their beliefs and values on others.
Public relations executive Janette Barau advocates dressing properly while at government offices and places of worship, but said the trend to bar entry based on one's attire was "ridiculous".
"The recent cases in peninsular Malaysia of security guards preventing women from entering government departments should not have happened," she said.
She said what the security guards did was to embarrass the women in the eyes of the public, especially when the news spread through social media.
Janette, who had studied in Kuala Lumpur previously and visited the national capital regularly, said it was the first time she had come across cases of people trying to impose Islamic values on others in the country.
"There is nothing wrong if we are properly dressed. The way you dress reflects your character," the Christian woman said.
Office clerk Patricia Ainon said she is strict with herself when visiting government departments, like renewing her driving licence or helping people to renew or apply for MyKad at the National Registration Department.
"I must make sure that I put on either a pair of trousers or an ankle-long dress," she told Malay Mail Online, saying she did it so as not to embarrass herself with issues related to the hemline.
"It has nothing to do with religion by dressing appropriately in public or going to government departments," the Christian woman said.
Ainon said she often noticed men and women sporting short pants when they do business with the government.
"Of course, there is nothing wrong with that, but we must respect ourselves by [being] appropriately dressed," she said, adding that she wears a proper dress when going to church.
Voicing similar sentiments, Muslim lawyer Jamilah Baharuddin said people, especially women, should dress appropriately if they have business at government departments and not wear anything too short or revealing.
Another lawyer Voon Shiak Ni said officials at government departments should focus on serving the public instead of minding their attire.
Voon however believed the dress code controversies were the work of a small group of people and not reflective of the majority mindset of Malaysians.
"These are isolated cases where a small group of people trying to impose their rule on the majority of people who believe in living harmoniously and peacefully," the Buddhist woman said.
Business manager Boniface Tumek however thinks the separate incidents point to a creep of Islamic values in government agencies, which he blamed on little Napoleons seeking to exert their authority.
"It is more than just that. These people are just doing the work of others with a bigger agenda," Tumek, a Christian said, adding that Malaysia was at risk of turning into a nation of one religion, one race.
He said non-Muslims should not be asked to follow the Islamic dress code "because people with different cultures and religions have their own way of doing things".
http://www.themalaymailonline.com/malaysia/article/dress-sensibly-but-sarawakians-say-no-to-islamic-fashion-code
-----------
No Pork, No Work: Muslim Woman Told By Singapore-Based Company
01 July 2015
CAIRO – A Singapore-based company has come under fire after denying a Chinese Muslim an administrative position for wearing refusing to eat pork, saying her diet would be an inconvenience to other employees especially when it comes to company events.
"What to do with food and work? I mean, work is work food is food. I can eat Halal food you can eat non-Halal food," Heidi Heng, a Chinese Muslims, posted in Facebook.
"It really upset to see this… But well, it ok not to work with you too. Just wanna a simple of admin job end up get a racist comment."
Heng's Facebook post also included a screenshot of her WhatsApp conversation with the company.
Her problems started when the young woman applied for a job at an unnamed company.
Sending a photo with Hijab, the Muslim woman was mistaken for being a non-Chinese and was told: "Sorry, we are looking for a Chinese speaking candidates," the whatsapp conversation showed.
When the Muslim woman said she is a Chinese Muslim she was asked: "You don't eat pork, right?"
"Work need to eat? Or just pure work. Lol," Heng replied to the recruiter.
The Muslim woman was shocked when she was told that Halal diet would be an "inconvenience" to other employees, especially during company events.
Posted on Facebook on Tuesday, June 30, Heng's post has garnered more than 1,613 shares, 963 likes and 220 comments.
Islam considers pigs unclean because they are omnivorous, not discerning between meat or vegetation in their natural dietary habits unlike cows and sheep, for instance, which eat only plants.
Muslims do not eat pork and consider pigs and their meat filthy and unhealthy to eat.
Islam sees hijab as an obligatory code of dress, not a religious symbol displaying one's affiliations.
Shocked
Sparking uproar on social media, the post received many Facebook comments slamming the company and showing support for Heng.
"Keep your head up. Better not to work for such a company," one Facebook user wrote.
"I don't see why one's dietary preference will hinder the productivity of the admin job… what if the candidate is a Chinese vegetarian?" another one wrote.
A similar post was shared by Heng's husband, Nazirul Rahim, who wrote: "So my wife applied for work and this is the response she gets hypocrite Singapore will just give reasons."
Rahim's post was shared more than 5,100 times with dozens of comments.
"Racism in disguise guys.. Now the trend is Muslim cannot join companies that serve pork on their company dinner," the husband replied to people.
"We're thinking of suing them," Rahim announced a few hours ago.
The Islamophobic incident coincided with the announcement of launching a government-sponsored helpline on July 1 for Muslims seeking answers on religious issues, a move hailed as clarifying religious concepts usually misused by radicalized groups.
Muslims in Singapore are estimated between 450,000 to 500,000, making around 14 to 15 percent of the population.
http://www.onislam.net/english/news/asia-pacific/488671-no-pork-no-work-muslim-woman-told.html
-----------
Muslim woman competes in Runner's World magazine cover contest
By Samer Hijazi
07.01.2015
FARMINGTON— In a marathon with hundreds of runners dashing to the finish line, Rahaf Khatib is sure to stick out like a sore thumb.
The 31-year-old mother of three proudly wears the hijab and participates in national marathons.
She recently entered a nationwide contest to be featured on the cover of "Runner's World", a magazine often used as a guide for training, nutrition and gear in the running community.
Khatib currently sits in eighth place in the contest, based on vote totals. The winning male and female will be featured on individual covers of the magazine. Family and friends can support candidates by voting until the contest closes on July 22.
From there, the top 100 vote-getters will battle in another window of voting that will take place in August. Then the top 10 contestants will be selected for an interview process and the winning male and female will grace the cover of the magazine.
"I hope to move up to the top five," Khatib told The Arab American News. "I want to focus my energy on this because never before has a woman in a hijab won or been featured on the cover of this magazine."
Khatib certainly meets the requirements to be the face of the running community. She has participated in several full and half marathons in the last few years, including the Detroit Free Press Marathon and the Bank of America Chicago Marathon.
A full marathon is 26.2 miles, while a half marathon is a 13.1 miles. Khatib has also participated in several 5k (3.1 miles) and 10k (6.2 miles) marathons.
While Khatib is now quite the seasoned runner, she didn't discover her passion until recently.
Born in Damascus, Syria, she came to the U.S. as a child. She was raised in Dearborn and attended Wayne State University, where she obtained her bachelors degree in biology. After she got married, she moved to Farmington Hills and raised her family.
Running as a hobby came about in an unexpected way. Khatib's son's school had registered in the Martian Marathon a few years ago, held annually at the Ford Field Park in Dearborn. The school gym teacher persuaded her to participate in her first race.
A few later, Khatib had made running part of her lifestyle. She uses it to constantly stay fit and motivated.
"It's your own thing," she said. "Your pace is your own business, as they say in the running world. My ultimate goal in running a full marathon is to feel strong and happy."
Khatib said she noticed she's often the only woman in a headscarf when she's participating in a race. She's hoping to send a message to local women in the community who are interested in pursuing fitness, but may have some hesitation because of cultural stigmas.
Khatib's appearance has already made her the subject of several articles in local publications.
"I think it's an underrepresented sport," she said. "Maybe some think they can't do it because they have to cover their body. I feel like wearing the hijab shouldn't stop you from doing what you love to do."
Khatib said each marathon requires her to undergo months of training beforehand. She's already preparing for the upcoming fall marathon in Chicago, sometimes waking up as early as 6 a.m. to train for more than two hours.
She said not enough Muslim women engage in such physical activity, which can lead to health problems for them later in life.
"In our religion, to stay active is one aspect that's being ignored by a lot of Arab Americans," Khatib said. "It's very important to stay active and fit. I encourage Muslims to get out there more and pursue their passions. It doesn't have to be running... It can be kickboxing or any other sport."
Ramadan doesn't appear to be slowing her down either. Khatib still trains during the holy month, despite not being able to drink water or eat until sundown.
"I do run while I'm fasting, but I don't run more than an hour," she said. "It's a little hard, but don't do it if you've never run before."
She noted that the running community has welcomed her with open arms and that she's made lasting friendships with her running mates in the process.
"The running community is completely positive," Khatib said. "We share the same passion— which is running. It makes you a happy and a confident person in general. They have been completely welcoming to me."
Her dedication has also caused a domino effect in her own household. Both her husband and her son have pursued running as a sport, following her lead.
"My family is very positive about it," Khatib said. "When they see my article in the newspaper, they think I've already won. They see their parent is determined and it encourages them. It makes me feel like I'm doing something for them in return."
While her entry in the "Runner's World" contest has thrust her into the spotlight, she noted that she hopes it portray a positive image of Muslim women in America.
Khatib's supporters can read her "Runner's World" profile and vote for her one time per day until July 22 at http://coversearch.runnersworld.com/entry594.
http://www.arabamericannews.com/news/news/id_10694/Muslim-woman-competes-in-Runner%E2%80%99s-World-magazine-cover-contest.html
-----------
In Minneapolis, East African girls level the playing field with culturally sensitive uniforms
July 1, 2015
MINNEAPOLIS (AP) — Girls in stylish athletic wear walk the runway as the sounds of Taylor Swift and Katy Perry blare from speakers. The crowd claps and cheers as the young models strike poses with basketballs, lacrosse sticks and boxing gloves. Finally, the big reveal: the Lady Warriors community traveling basketball team takes the stage in their cardinal red uniforms.
This is no ordinary fashion show. The models are East African, primarily Muslim girls living in Minnesota who designed their own culturally sensitive sportswear that lets them move freely without worrying about tripping on a long, flowing dress or having a head scarf come undone at a crucial point.
"The girls for years have been telling us, 'We would like clothing. We would like clothing,'" said Chelsey Thul, a lecturer in kinesiology at the University of Minnesota who helped lead the two-year project.
The uniforms' roots stretch back further, to the day in 2008 when then-college student Fatimah Hussein founded a girls-only sports program that now includes the Lady Warriors and began claiming gym time at a community center in the heart of Minneapolis' Somali neighborhood.
The girls quickly learned that traditional dress and basketball don't mix well, said Thul, who was a volunteer research consultant to the program.
The answer, Thul said, was a functional yet modest uniform "so they could do that between-the-legs dribble, make that three-pointer, and not have clothing be a barrier."
She worked with Hussein, girls from her sports league, the University of Minnesota's College of Design, the Tucker Center for Research on Girls & Women in Sport at the university, coaches and community members on the project.
Sertac Sehlikoglu, a social anthropologist working on leisure, sports and the Muslim communities at the University of Cambridge, noted that Iran has been developing culturally appropriate female sportswear for years. She agreed with the Minnesota project's organizers that the girls' designs could catch on in other cities with large Muslim populations.
The U.S. "has been an important actor in triggering global trends, if not leading them, and thus I believe that would have a positive impact," Sehlikoglu said in an email.
Starting in 2013, the girls attended female sporting events to see how uniforms worked. University designers helped the girls get their ideas on paper. The project culminated in the fashion show this June at the university.
The girls came up with two designs. One teal-and-black uniform with stripes — good for all sports including swimming — features leggings and a knee-length tunic. Both the everyday active wear and the basketball team's bright red outfit include a tight black headpiece. Arms, legs, hair and neck are all covered.
http://www.usnews.com/news/us/articles/2015/07/01/new-sports-uniforms-level-the-playing-field-for-muslim-girls
-----------
Japan's Uniqlo teams up with Muslim designer to create modest women's 'lifewear'
July 2, 2015
To create a modest "lifewear" for women, Japanese retail company Uniqlo has recently teamed up with the Muslim fashion designer Hana Tajima.
The company, whose new collection includes long, flowing skirts, tapered ankle-length pants and traditional wear like kebaya and hijabs, claims that the collection fuses contemporary design and comfortable fabrics with traditional values, reported Daily Mail.
Designed by popular British fashion blogger, who converted to Islam at the age of 17, the range carefully blends modern prints and colours with modest cuts to cater to all women who embrace a modest style.
Moreover, the pieces in the collection are all made from smooth, breathable and non-restrictive fabrics with rayon being one of the key materials.
The tops in the collection range from layered blouses to wrap and tie back tunics, including both loose-fitting and straight-legged pants, which are made with high waistlines and void of pockets.
The designer claims that the dresses are designed to drape over the body without clinging too tightly, creating a feminine silhouette in a modest way with long boat neck dresses and camisoles.
The traditional Kebaya in the range can be worn three ways whereas the hijabs comes in a wide range of edgy patterns and can be worn as head scarves or wrapped around the neck.
http://www.financialexpress.com/article/industry/companies/japans-uniqlo-teams-up-with-muslim-designer-to-create-modest-womens-lifewear/93455/
-----------
Saudi Prince Pledges $32 Billion to Good Causes, With Women's Rights a Focus
July 1, 2015
RIYADH—Saudi Arabia's Prince al-Waleed bin Talal on Wednesday pledged $32 billion to philanthropy, with the empowerment of women one of his priorities.
The prince said the sum represents his entire fortune and will be used for humanitarian projects such as the empowerment of women and young people, as well as disaster relief and disease eradication.
Prince al-Waleed, who described his decision as "a commitment without boundaries," cited the Bill and Melinda Gates Foundation as a role model for his philanthropy.
A nephew of Saudi King Salman, the prince controls most of his wealth through the investment firm Kingdom Holding, in which he owns a 95% stake. His investments include sizable stakes in companies such as Citigroup Inc., Apple Inc., Twitter Inc. and Time Warner Inc.
Kingdom Holding also owns a small stake in News Corp., which owns Dow Jones & Co., publisher of The Wall Street Journal.
"The donation will be allocated according to a well devised plan throughout the coming years," the prince said in a statement. "It will be based on a strategy that is supervised and managed by a board of trustees headed by me to ensure that it will be used after my death for humanitarian projects and initiatives," he added, without giving further details on the donation plan.
Although Saudi Arabia has been widely criticized for its gender inequality, with women still forbidden from driving and facing several other restrictions, Prince al-Waleed has been a staunch and vocal advocate of women's rights in recent years.
While many of the charities based in Saudi Arabia are linked to members of the royal family, this is the first time a prince has announced he will donate his entire fortune to philanthropy.
In 2011, Saudi banking billionaire Sulaiman al-Rajhi announced that he would donate the bulk of his money to charity through an endowment that bears his name.
Prince al-Waleed told the press that the planned donation won't affect publicly traded Kingdom Holding, as no shares in the company were being sold, and that he would continue to run it as before.
He said his children, Prince Khaled and Princess Reem, were supportive of his decision to donate his wealth. Both of them were present at the announcement in the Saudi capital.
Write to Ahmed Al Omran at Ahmed.AlOmran@wsj.com
http://www.wsj.com/articles/saudi-prince-pledges-32-billion-to-charity-with-womens-rights-a-key-focus-1435762281
-----------
URL: https://www.newageislam.com/islam,-women-and-feminism/new-age-islam-news-bureau/saudi-artists-explore-the-public-and-private-spheres-of-women/d/103738