New Age Islam News Bureau
16 December 2020
• India's Riya Matharoo Claims Sharjah Women's Tennis Championships Crown
• 'What Choice Do We Have?' Rohingya Women Face Odyssey of Misery
• Woman Born Out Of Wedlock to Muslim Father and Buddhist Mother Was Never A Muslim, Federal Court Hears
• 8,084 More Saudi Female Employees Register with Transportation Program
• Ending Violence Against Women 'Crucial' For Peaceful Society, Say Religious Scholars
• Bring Law to Check 'Love Jihad', 'Sale' Of Tribal Girls: Gujarat MP Vasava
Compiled by New Age Islam News Bureau
URL: https://www.newageislam.com/islam-women-feminism/saudi-arabia-woman-sue-husband/d/123776
--------
Saudi Arabia: Woman Can Sue Husband, Father If She Is Married Off Without Consent
December 15, 2020
Samir Salama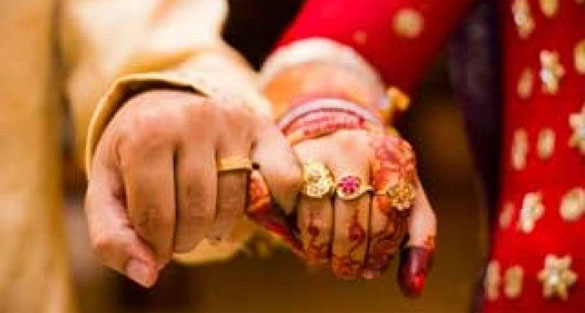 Representative Photo
----
Abu Dhabi: Saudi Arabia has given a boost to women's rights - mainly the right to choice and consent in marriage - as the country recently adopted dramatic social and legal reforms, local media reported.
The move enhanced women's independence in choosing and unequivocally agreeing on the marriage partner. Scholars and legal experts said the reformed regulations allowed a woman to attend her wedding session, check terms of the marriage contract and approve it, as marriage is a lasting partnership between the spouses based on their wish to be linked together.
Although the woman's choice and consent is essential for the validity of the marriage, there are a few people who still force on women what is known as Gift Marriage, in which the woman is offered as a wife to a man, without her consent and without dowry, Al Watan reported.
This forced marriage violates Islamic Sharia and causes many family issues, including high divorce cases, and sometimes marital infidelities, scholars said.
Ruling on gift marriage
According to an Islamic Fatwa (edict) by Sheikh Mohammad Salih Al Othaymeen, marriage is not valid without the woman's permission, and that marrying a girl without her knowledge is forbidden, and the marriage contract is not valid unless she permits it after that.
Hani Al Ghamdi, a psychoanalyst, says, "Islam is keen on choosing and consent in marriage, so it forbids forcing a woman to marry her cousin for instance.
"A woman has the right to choose who she marries, when she marries, or if she marries at all. A marriage is a forced marriage if a woman has not been able to make any of those choices i.e. if she has faced physical pressure to marry e.g. threats, physical violence, sexual violence or; emotional or psychological pressure e.g. if she is made to feel like she is bringing shame on her family,' he said.
Dr. Samira Al Ghamdi, Chairman of the National Association for the Protection of the Family, says, "Women are not a commodity to be offered as a "gift", nor are they private property to be sold and bought. Forced marriage violates basic human rights on choice and freedom to consent, causes physical and mental illnesses and divorce in up to 80 per cent of such marriages.
Lawyer Hassan Al Zahrani stated that a woman has the right to sue her husband and father, claiming that she did not consent to the marriage, and if her allegations are proven, the court will annul the marriage contract and oblige her father to return the full dowry to the husband.
https://gulfnews.com/world/gulf/saudi/saudi-arabia-offering-a-woman-as-a-wife-without-her-consent-violates-sharia-1.75908087
--------
India's Riya Matharoo claims Sharjah Women's Tennis Championships crown
December 16, 2020
Alaric Gomes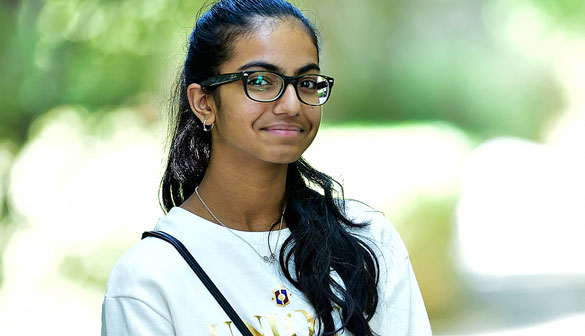 Riya Matharoo/ Image Credit: Supplied
-------
Dubai: Riya Matharoo of India defeated UAE national player Sheikha Al Janahi in straight sets to win the inaugural Sharjah Women's Tennis Championships held earlier this week.
Matharoo won 6-1, 6-0 in a field that attracted 14 players, including ten Emiratis of various abilities in a tournament that promises to be a regular on the UAE tennis scene.
Issa Hilal Al Hazami, Chairman of the Sharjah Sports Council was joined by Sarah Baqer, Member of the Board of Directors at UAE Tennis Federation and the supervisor of women's sports and Nada Askar Al Naqbi, Director General of Sharjah Women's Sports in handing over trophies to new champion and the runner-up.
Baqer was pleased with the level shown by the young participating women in this inaugural edition of the competition.
"In the first place it will be a challenge for us to continue with this competition along with the hope that we have more such tournaments planned for girls and women in the UAE," Baqer said. "Tennis is such a sublime sport and it can bring like-minded athletes of different abilities together. This, in turn, can help in the development of sport while giving women the opportunity to shine and gain self-confidence and competitiveness. We are clear on our objectives of further developing tennis, especially for our girls and women of the UAE while trying to have more sponsors and organisers on board.
"A tournament like this one will not only help and encourage the spread of tennis at all age levels, but start getting girls and women involved at the grassroots. I am convinced that a tournament like this one will play a historic part in the overall development of the sport in the country.
The event was jointly organised by the UAE Tennis Federation along with Sharjah Women's Sports.
https://gulfnews.com/sport/uae-sport/indias-riya-matharoo-claims-sharjah-womens-tennis-championships-crown-1.75938600
--------
'What Choice Do We Have?' Rohingya Women Face Odyssey of Misery
16 Dec 2020
KUTUPALONG, Bangladesh: Stay in a squalid refugee camp - hopeless, starving, and made to feel a burden - or leave, risking death, rape, human trafficking and months at sea to reach a husband you've never met.
This is the bleak choice many Rohingya women, already scarred from fleeing violent persecution in Myanmar, are now facing.
As conditions deteriorate in increasingly overcrowded Bangladeshi refugee camps, desperate parents are marrying off their daughters to Rohingya men thousands of kilometres away in Malaysia.
Wed by phone or video apps, the girls have little say in such unions and rely on occasional calls to build a relationship with their new partners as they begin treacherous journeys to reach them.
"My parents kept asking me to find a way to reach Malaysia - living with them, I was just an extra mouth to feed," Explained Jannat Ara, talking about her marriage to Nur Alam, a Rohingya man who lives in Kuala Lumpur.
She has seven other siblings, and the family had to share and survive on twice-monthly 25kg rations of rice.
Ara has never met the man she married via phonecall from the refugee camp but, after mounting pressure from relatives to seek him out, decided to leave.
She is one of the thousands of Rohingya, who are stateless and cannot travel abroad legally, forced to put their faith in husbands they don't know and the people smugglers paid to transport them.
Her clandestine route took her via rickshaw to port, and from a small boat to a packed, dilapidated trawler.
But Malaysia denied it entry and "after floating at sea for two months and seeing many people die, we returned to the place where we started", the 20-year-old told AFP from the Bangladeshi camps.
ABSENT GROOMS
Arranged marriages are part of Rohingya custom, but in the Bangladeshi refugee camps, families have little income and struggle to afford the traditional dowries required.
Virtual weddings and international betrothals can seem an ideal solution.
At just 18, Somuda Begum was regarded as getting "too old" for marriage by relatives, and while proposals came from some families within the camp, they all demanded "a lot of money".
"My parents couldn't fix my marriage as my old father barely had any money to pay for a wedding. So he thought it would be better to send me to Malaysia instead," she said.
Begum, one of 11 children, was shown a photo of her prospective husband before the pair wed via video call - her in-laws and an imam were present in her family's shack for the "ceremony", her fiance on screen with his friends.
But the journey into the unknown held some appeal.
"I often got frustrated hearing my mother and neighbours saying I was too old. I had no reason to say no. And deep inside I felt a bit happy that finally I would go and start my own family, away from this chaos," she said.
BETRAYED
Begum's ageing father, Mohammad Ledu, entrusted her to a middleman who pledged that for 30,000 taka (US$350) he would take her to Malaysia.
Instead, he took the money as soon she reached the boat and left her.
She never reached her husband - turned away from its destination, the vessel drifted at sea for two months before the Bangladeshi coast guard rescued them.
"We all thought she would have a better life. But all these efforts were in vain. Now they won't even return the money we paid," Ledu said.
Charities warn that families in camps can be easily tricked, mistaking human traffickers and pimps for matchmakers offering brighter futures.
The increase in attempts at sailings is driven by desperation at life in the camps, where refugee numbers have swelled to almost 1 million since a 2017 military crackdown in mostly Buddhist Myanmar, said Chris Lewa, director of NGO the Arakan Project.
"Conditions in Bangladesh are getting worse, there are more restrictions on movement, more overcrowding," said Lewa, whose group tracks Rohingya boat journeys.
LIMBO, STIGMA
Just over 100,000 Rohingya are currently registered with the United Nations in Muslim-majority Malaysia, but as they are denied citizenship, they remain in limbo.
The Rohingya men who have settled have few chances to assimilate - as refugees they cannot legally work and so most take low-paid construction labour.
And while they may share a religion with about 60 per cent of the population, they frequently face discrimination and harassment.
Most are unable to find local wives due to the stigma attached to marrying a refugee with few prospects or social standing.
"It's very hard to find a wife in Malaysia. Malays don't want to marry (us)," explained Mahumudul Hasson Rashid, who fled Bangladesh five years ago.
This shortfall of brides is driving the demand for women and girls from the Bangladesh camps.
Lonely men turn to relatives and matchmakers in the camps to organise unions, paying middlemen between US$2,000 and US$3,000 to smuggle in women by land and boat.
"We do worry about this, but there is no other way. There is no other option since we don't have passports," Rashid said.
'I KNOW IT'S DANGEROUS'
Janu, whose husband is in Malaysia, insisted she knew of the dangers before embarking on the journey to join him.
"I know it is dangerous but I took the decision," the 18-year-old said, adding that while her marriage was arranged by her parents, she went voluntarily to start a new life.
But her journey turned out to be the stuff of nightmares.
Told the trip would take a week, she endured a 200-day ordeal as her crowded fishing trawler was blocked from landing in Malaysia and smugglers refused to release those on board until their relatives agreed to make extra payments.
"The captain told my husband that if he did not give money, he will torture and kill me and throw me into the sea," she said.
As a growing number of passengers perished and, with no hope of reaching their intended destination, the smugglers eventually cut their losses and dumped their human cargo in northern Indonesia.
Janu and about 300 others who survived the voyage now find themselves in another refugee camp in Lhokseumawe city but are hopeful that, once travel curbs are eased, they will be able to quietly cross to neighbouring Malaysia.
She says her fiancee sends money when he can, but conceded that "he has no plan to come here for me".
DOMESTIC VIOLENCE THREAT
Glorene Das, executive director of Tenaganita, an NGO that works with migrants and refugees in Malaysia, said that girls and women remain vulnerable even if they reach their destination.
The community is "very closed" and, while little formal data exists, she added that domestic abuse is "most definitely" a concern because the women have few rights and little access to outside help.
"We found cases of forced marriages and child marriages - it was the parents' decision," Das said.
Once the marriage is formalised, Rohingya husbands are also expected to financially support their in-laws.
Amerah, 18, has not seen her fiance - who is a construction worker in Malaysia - since she was six.
"Since the marriage was arranged by my parents, I agreed. We cannot go beyond the opinion of our parents. I have not met my husband since the last time we saw each other when we were kids," she explained.
Their courtship was via WhatsApp and social media before she attempted to travel to join him.
The teenager expected seven days of sailing - instead she and her fellow passengers were adrift for seven months, battling sickness and malnutrition. Many did not survive.
Eventually, the traffickers abandoned them in northern Indonesia.
Listless and alone, having swapped one refugee camp for another, Amerah has little hope for the future.
"I don't know when I will get married. I do almost nothing here," she said.
"I will follow whatever I am told to do."
https://www.channelnewsasia.com/news/asia/-what-choice-do-we-have----rohingya-women-face-odyssey-of-misery-13783016
--------
Woman born out of wedlock to Muslim father and Buddhist mother was never a Muslim, Federal Court hears
16 Dec 2020
BY IDA LIM
PUTRAJAYA, Dec 16 — A Malaysian woman who was born to a Muslim man and a Buddhist woman was never a Muslim to begin with as the parents were not married and as she was an illegitimate child, and the declaration of her religious status as a non-Muslim should be made by the civil courts instead of the Shariah courts, the Federal Court heard today.
In this case, 39-year-old Rosliza Ibrahim has an identity card that states her religion as Islam, and has been waiting in a five-year legal battle for the civil courts to declare that she was never a Muslim and is not a Muslim, and that all Selangor state laws for Muslims do not apply to her and that Selangor Shariah courts have no jurisdiction over her.
At the High Court, Rosliza had shown proof that the Federal Territories and 11 states (Selangor, Johor, Kedah, Kelantan, Melaka, Negri Sembilan, Pahang, Penang, Perak, Perlis and Terengganu) do not have any records of her mother converting to Islam or of her biological parents entering into a Muslim marriage, as well as provided the court with her late mother's October 8, 2008 statutory declaration of not being married to Rosliza's father when she was born.
Both the High Court and the Court of Appeal had previously in June 2017 and April 2018 respectively ruled against Rosliza, which led to the hearing of her appeal today involving two legal questions before the Federal Court.
Civil courts vs Shariah courts
One of the key questions of law today in the Federal Court was whether the High Court has exclusive jurisdiction — or is the only court with the powers — to hear and decide on a matter if it is about "whether a person is or is not a Muslim under the law" instead of "whether a person is no longer a Muslim", based on the Federal Constitution.
Rosliza's lawyer Datuk Seri Gopal Sri Ram today argued that both the High Court and Court of Appeal had wrongly categorised her case as being a Muslim seeking to stop being a Muslim and that this had resulted in them deciding that she could not get the civil courts to make a declaration on her religious status.
But Sri Ram said that Rosliza's case was different from the case of Lina Joy, where a Malay who was initially a Muslim had renounced the faith of Islam and where the Federal Court had in a -1 majority decision ruled in 2007 that such matters are for the Shariah courts to decide.
In Lina Joy's case, she went to court after the National Registration Department (NRD) allowed her to change her name but refused to remove the word "Islam" and her original name from her identity card, as the NRD insisted on Lina producing an order from the Shariah court regarding her renunciation of Islam even though she had filled in the IC application form with her religion stated as Christianity and a previous statutory declaration that she had renounced the faith of Islam.
Sri Ram argued that the lower courts' misclassification of his client's case resulted in them ruling that the civil courts cannot decide on Rosliza's religious status and that she should go to the Shariah courts.
"Our submission is that this is not a case of an exit of religion, rather it's a case where the applicant contends that she never belonged to the religion of Islam.
"This classification led to a fundamental error on the part of the courts below in refusing to seize themselves of jurisdiction and instead hold that the Shariah court was seized of jurisdiction on the facts," he said.
Sri Ram said the Federal Court's majority decision in Lina Joy was wrong as it treated the civil courts' judicial powers as having been ceded entirely or given entirely to the Shariah court, and that it was wrong to interpret the Federal Constitution as having implicitly given the Shariah courts jurisdiction in the matters in that case as such jurisdiction have to be expressly mentioned in law.
But even if it is a case related to the act of leaving Islam, Sri Ram said the High Court in the civil courts still has the jurisdiction to hear and decide on the matter.
According to court documents by Rosliza's lawyers, it was asserted that both she and her mother never converted to Islam and that there was no valid marriage between her parents, and that she was raised as a Buddhist since birth, and that the application form for her identity card cannot be considered as proof of her actual religion as it was allegedly riddled with conflicting details and inconsistent handwritings.
Was Rosliza a Muslim in the first place or not?
During the hearing today, the Federal Court judges repeatedly brought the attention of the lawyers for the Selangor government and the Selangor Islamic Religious Council (Mais) to the specific questions of law that were being examined in the appeal, and sought clarification from them.
Selangor state legal adviser, Datuk Salim Soib @ Hamid, who was appearing for the Selangor state government, insisted that Rosliza was a Muslim when she was born.
To justify his arguments, Salim cited Section 2 of the Administration of the Religion of Islam (State of Selangor) Enactment 2003, where one of the definitions of "Muslim" was stated as being a person whose parents — either one or both parents — were a Muslim at the time of the person's birth.
Chief Judge of Malaya Tan Sri Azahar Mohamed then asked what the religious status of Rosliza would be when she is born illegitimate as there is no valid marriage between the Muslim father and Buddhist mother.
Salim then again insisted that Rosliza was born a Muslim due to Section 2 as she allegedly took on her father's religion and argued that only the Shariah courts have the powers to decide on her religious status.
Chief Justice Tun Tengku Maimun Tuan Mat however highlighted that the general principle under Islam is that a Muslim father and non-Muslim mother could not have been married because one of them is a non-Muslim, and that in such a case, the child would under Islamic principles be born illegitimate and be unable to take on the Muslim father's religion but would follow the mother's religion.
Salim went on to argue that if the marriage is being disputed, the case should be referred to the Shariah court to determine the validity of the marriage.
Azahar highlighted however that Rosliza's mother had provided a statutory declaration to the courts that she is not a Muslim and that she never married Rosliza's father, and that there was also evidence from 11 state Islamic religious councils in Malaysia that showed that there is no record of any marriage between Rosliza's mother and father.
As Salim again said the Shariah court should determine the validity of the marriage, Tengku Maimun pointed out that Rosliza would naturally not fall under the Shariah court's jurisdiction, as she would be following her non-Muslim mother's religion due to her illegitimate birth to the non-Muslim mother and Muslim father.
Salim then sought to rely on the application for Rosliza's identity card filled in by her father where her father was stated as a Muslim who was stated as married to the her mother, asserting that the truth of the contents of the identity card documents would depend on the applicant giving correct information for the application.
Tengku Maimun however highlighted that cannot be the case as it would mean that even false information provided by a person applying for an identity card would be taken to be conclusive, then pointing out that Regulation 24(1) of the National Registration Regulations 1990 states that the person who claims the IC contents to be true has the burden of proving the truth of the contents.
Tengku Maimun said that Regulation 24(1) meant that the Selangor state government has the burden of proving Rosliza's IC contents to be true, but Salim disagreed.
Was the Muslim father and non-Muslim mother ever married?
In another lengthy exchange with the judges, Mais lawyer Abdul Rahim Sinwan insisted that Rosliza's parents were married and that Rosliza was born a Muslim, by citing the information filled up in the IC application form.
Abdul Rahim also insisted that there could be a valid marriage even without proof of marriage through a marriage certificate, claiming that Islam allows for a valid marriage even without it being registered if both parties agree they are married and that they could prove such an unregistered marriage by calling in witnesses in the Shariah court.
Tengku Maimun questioned the effect of such a line of argument, asking: "So taking this analogy, my question would be when there is a raid, and you say there is an offence of khalwat (close proximity) and cannot produce marriage certificate, but the marriage could very well be valid under Islamic law?"
"Yes, it is," Abdul Rahim replied when confirming his argument of an undocumented marriage having the possibility of being valid in Islam.
When asked by Tengku Maimun, Abdul Rahim agreed however that a non-Muslim cannot marry with a Muslim based on the general principles of Islamic law, and that the child born from such a couple would be illegitimate and that the child would then follow the mother's religion instead of the father's religion.
Abdul Rahim however argued that Rosliza was not an illegitimate child, again insisting that she is Muslim due to her father being Muslim.
Senior federal counsel Suzana Atan, who represented the attorney general as amicus curiae, said that an illegitimate child would follow the religion of the mother and agreed that Rosliza would never be a Muslim to begin with if she is illegitimate.
Suzana agreed that the burden of proving the contents of Rosliza's IC would be on the Selangor state government and Mais based on Regulation 24(1) since they are claiming the IC contents to be true, before citing the IC application form filled in by Rosliza's father as proof of the truth of the IC contents.
Lawyer Philip Koh, who held a watching brief for the Malaysian Consultative Council of Buddhism, Christianity, Hinduism, Sikhism and Taoism (MCCBCHST), highlighted Section 2(2) of the 2003 Selangor enactment to say that definitions of terms in that law are required to not conflict with hukum Syarak or Islamic law.
Koh suggested that Section 2 regarding the definition of Muslim — where one or both of the parents of the person is a Muslim at the person's birth — should be read consistently with hukum Syarak or Islamic law where an illegitimate child would follow the mother's religion.
Lawyer Mansoor Saat appeared today for the Human Rights Commission of Malaysia (Suhakam) as an amicus curiae.
After hearing the arguments, the Federal Court said it would deliver its decision at a later date.
The other judges on today's nine-member panel were President of Court of Appeal Tan Sri Rohana Yusuf, and Federal Court judges Datuk Nallini Pathmanathan, Datuk Abdul Rahman Sebli, Datuk Zabariah Mohd Yusof, Datuk Seri Hasnah Mohammed Hashim, Datuk Mary Lim Thiam Suan and Datuk Rhodzariah Bujang.
https://www.malaymail.com/news/malaysia/2020/12/16/woman-born-out-of-wedlock-to-muslim-father-and-buddhist-mother-was-never-a/1932431
--------
8,084 More Saudi Female Employees Register with Transportation Program
December 16, 2020
RIYADH: A total of 8,084 more Saudi female employees registered with the Human Resources Development Fund's (Hadaf) Wusool program during November 2020.
Wusool is a transportation program for females that helps ease their daily commute.
The program aims to find solutions that reduce the burden of transportation costs for Saudi female workers in the private sector by providing them with subsidies from Hadaf for high-quality, safe and secure transportation services to and from the workplace, partnering with taxi companies through licensed smart apps.
It aims to increase the participation of women in the labor market and increase job stability.
Hadaf recently made amendments and updates to Wusool to ensure that the largest number of applicants benefitted from it. This comes as part of the fund's support for women working in the private sector.
The fund recently raised the ceiling of financial support to SR1,100 ($293) per month for beneficiaries whose salaries range between SR6,001 and SR8,000.
Hadaf has also extended the support period for Saudi women employees registered with the transportation program to 24 months instead of 12 months.
The program covers 13 regions of the Kingdom. Women working in the private sector can register for the Wusool program by visiting http://wusool.sa.
https://www.arabnews.com/node/1778086/saudi-arabia
--------
Ending Violence Against Women 'Crucial' For Peaceful Society, Say Religious Scholars
08 Dec 2020
Religious scholars from different schools of faith stressed that it was "crucial" to end violence of all kinds against women in order to build a peaceful society and maintain interfaith harmony, a press statement by EVAW Alliance KP and UN Women said on Tuesday.
The scholars were attending a dialogue, jointly organised by the Khyber Pakhtunkhwa (KP) office of UN Women and the EVAW Alliance KP, to observe the 16 Days of Activism against Gender-Based Violence (GBV). The scholars also signed a declaration condemning gender-based violence and vowed to spread awareness in their respective communities to put an end to the practice.
They also acknowledged that while any individual can be a victim of GBV, in Pakistan, women, "being the most vulnerable segment of society and deprived of their basic rights", were more likely to face such violence, followed by members of the transgender community. The scholars emphasised that it was the state's responsibility to protect the vulnerable sections of society.
"There is a need to strengthen state-run social protection networks and ensure the provision of required support to vulnerable groups," the press release quoted the scholars as saying.
"For prevention of gender-based violence, the state has primary responsibility to protect its citizens and religious leaders have a strong potential to influence the lives and behaviour of those who follow their faith and share their beliefs," they further said.
Explaining the role of religious leaders in efforts against GBV, EVAW/G Alliance co-Chair Qamar Naseem said that scholars had great influence over people and can help in "shaping the behaviour of local communities".
"It is essential to engage religious scholars from different faith groups, as a practical strategy, to raise awareness on gender-based violence and address the issue," Naseem was quoted as saying.
Provincial head of United Nations Women KP, Zainab Qaisar Khan, said that gender-based violence was not limited to domestic abuse, sexual violence including rape and honour crimes and added: "It can happen anywhere, anytime and across all classes irrespective of education level and income status. It can happen against boys, men, elderly and transgender but mostly the target are women and girls."
https://www.dawn.com/news/1594710/ending-violence-against-women-crucial-for-peaceful-society-say-religious-scholars
--------
Bring Law to Check 'Love Jihad', 'Sale' Of Tribal Girls: Gujarat MP Vasava
December 16, 2020
BJP MP from Bharuch Mansukh Vasava has written to Chief Minister Vijay Rupani urging that a strict law must be brought in to curtail cases of alleged "love jihad". Vasava has also urged Rupani to look into the issue of alleged "sale and purchase" of tribal girls within the state as prospective partners for men from districts where the sex ratio is skewed.
In his letter, dated December 3, Vasava said, "The number of cases where Muslim youth have been luring Hindu girls with various promises and trapping them in marriages by way of love jihad are increasing. Many of these Muslim youth already have two or three wives and still, exploit the compulsions of some Hindu girls and entice them into marriages. It is the need of the hour to have a law against love jihad, on the lines of the Uttar Pradesh government."
Vasava further states in his letter, "Poor tribal families being lured into selling off their young girls is a big issue. Many men from other districts in the state where the sex ratio has been skewed since several years appoint agents to fetch brides for them from tribal areas. They pay the families and purchase the girls. Accordingly, the women end up living a life of suffering as they do not consent to such sale. The state government must urgently look into this matter."
Vasava, who tweeted his letter on Tuesday and also addressed the media in Rajpipla said, "I have written a letter to the Chief Minister drawing his attention to the fact that girls from tribal areas of Gujarat are sold off to people from areas where the sex ratio is skewed. Along with love jihad, this should also be highlighted in the law. There are agents who are active in the tribal areas. There are rate cards. If the tribal girls are beautiful or if the prospective man is older in age, the price for the girl is more. The agents exploit the financial crisis of tribal families and parents sell off their girls against their will."
Vasava refused to name the districts or point out specific instances but said that he has urged the government to crack down on such illegal activity as "soon there will be no suitable girls left in tribal areas for the eligible tribal men."
https://indianexpress.com/article/india/bring-law-to-check-love-jihad-sale-of-tribal-girls-mp-vasava-7106574/
--------
URL: https://www.newageislam.com/islam-women-feminism/saudi-arabia-woman-sue-husband/d/123776
New Age Islam, Islam Online, Islamic Website, African Muslim News, Arab World News, South Asia News, Indian Muslim News, World Muslim News, Women in Islam, Islamic Feminism, Arab Women, Women In Arab, Islamophobia in America, Muslim Women in West, Islam Women and Feminism