New Age Islam News Bureau
3 Aug 2017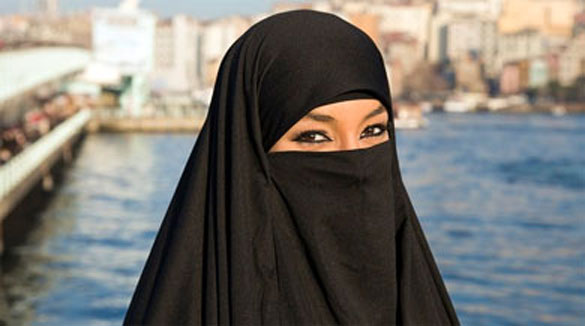 Heading to Saudi Arabia? Soon you can start packing a bikini as well. (Source: Thinkstock Images)
----
• First Saudi Women's Sports Camp in Madinah Launched
• Jewish and Muslim Women in Yorkshire Hold Interfaith Picnic
• BBC Promotes Niqab with Terror Jokes, Admits Coverings Are Islamic
• Yemen's Houthi-Controlled Areas See Dramatic Rise in Child Marriages
• British Woman Shouts at Muslim Woman in Niqab, Tells Her She Looks like A 'Pillar Box'
Compiled by New Age Islam News Bureau
URL: https://www.newageislam.com/islam-women-feminism/saudi-arabia-open-luxury-beach/d/112074
--------
Saudi Arabia to open luxury beach resort where women can wear bikinis
2 AUGUST 2017
Raf Sanchez
Saudi Arabia's new heir to the throne has announced plans for a beach resort where special laws will allow women to wear bikinis instead of covering up their skin.
As part of his drive to modernise the Saudi economy, Prince Mohammed bin Salman has unveiled plans for a luxury Red Sea resort on a stretch of coast line in the country's northwest.
Knowing that foreign visitors are unlikely to come to beaches where women are forced to cover up in an abaya - a robe-like dress - the government said the resort will be "governed by laws on par with international standards".
Saudi Arabia's own laws on women are among the most repressive in the world, with women banned from driving and unable to travel without permission from a male relative.
Women are expected to cover their skin and hair when they are outside, although the laws are not uniformly enforced. Last month, a young woman was arrested for wearing a miniskirt in an abandoned village.
Alcohol is banned under Saudi law and it is not clear if it will be allowed on the resort.
Saudi Arabia's public investment fund described the project as an "exquisite luxury resort destination established across 50 untouched natural islands".
"The Red Sea project will be a luxury resort destination situated across the islands of a lagoon and steeped in nature and culture.
"It will set new standards for sustainable development and bring about the next generation of luxury travel to put Saudi Arabia on the international tourism map," the fund said.
Construction is set to begin in 2019 and the first phase of the project will be completed by 2022, according to the announcement. It hopes to host a million visitors a year by 2035.
The Red Sea project is part of Prince Mohammed's Vision 2030 - a plan to diversify the Saudi economy and wean it off its dependence on oil.
Some foreign investors have applauded the young prince, who is often referred to by his initials "MbS", but others have said the plan is unlikely to succeed.
Saudi Arabia may seen an opening in the tourism market as neighbouring Egypt struggles to convince foreigners that its own Red Sea resorts are safe.
The Egyptian holiday area has been wracked by a number of attacks in recent years, including the bombing of a Russian airliner that took off from Sharm el-Sheikh. Visitor numbers have slumped as a result.
The Saudi statement stressed that the project "will be an extremely safe and secure environment that will ensure the protection of all visitors in accordance with the highest international best practice".
Most foreigners will be able to fly straight into the tourism zone without a visa, another easing of Saudi law designed to make the resort more attractive.
Prince Mohammed was elevated to the role of crown prince in June after his older uncle, Prince Mohammed bin Nayef, was stripped of the role.
Prince Mohammed is the son of the current king, Salman, and already has broad authority over the kingdom's economy as well as its defence and foreign policies.
A spokesman for the public investment fund did not respond to a request for comment.
http://www.telegraph.co.uk/news/2017/08/02/saudi-arabia-open-luxury-beach-resort-women-can-wear-bikinis/
--------
First Saudi women's sports camp in Madinah launched
3 August 2017
RIYADH: Prince Muqrin bin Abdul Aziz University (PMAU) has launched the first women's sports camp in Madinah, with various activities lined up between July 31 and Aug. 15.
The sporting activities are for girls aged 5-15, boys aged 5-9 and young women aged 16 and above, local media reported.
Courses offered include taekwondo for boys and girls, and fitness sessions for females. There are also football and basketball tournaments for boys and girls.
An integrated building with basketball and badminton courts can accommodate more than 100 fans, and includes a sports club and changing rooms.
A gym with state-of-the-art equipment has been opened, and sports coaches with international certificates from Canada and Germany will be present.
The sports camp comes on the heels of increased interest in sports for women in the Kingdom in general, and in Madinah in particular.
A PMAU official said the university has been supporting women's sports since its launch three years ago.
The sports coordinator said the university runs women's courses in accordance with Shariah regulations.
The PMAU is looking forward to qualifying students to represent it in women's tournaments soon, she added.
http://www.arabnews.com/node/1138751/saudi-arabia
--------
Jewish and Muslim women in Yorkshire hold interfaith picnic
August 2, 2017
Jewish and Muslim women in Yorkshire took advantage of some rare northern sun this weekend, as they set up stall for an interfaith picnic – the latest event in a growing communal friendship.
After gathering at Roundhay Park in Leeds on Sunday, organisers of the event described "enormous overlaps" being discovered in the early stages of the new relationship.
The group met under the guise of new Jewish and Muslim women's network Nisa Nashim, the name of which derives from the Arabic and Hebrew words for 'woman'.
In an interview with Yorkshire Evening Post, co-organiser Hilary Curwen said: "It was a chance to catch up and make new friends. There was loads of food and a good chat."
It is the second time Jewish and Muslim women in Yorkshire have held a picnic together, and tributes about the wonderful atmosphere soon flowed in from all sides.
"We hope to do it again next year," said Curwen. "We are slowly getting to know each other, building together and sharing family stories. The similarities and overlaps are enormous, for example in food and practices and customs."
Next on the agenda for the pioneering Yorkshire group is a plan to establish a support section for young mothers from both communities, as well as sessions dedicated to exploring the similarities between them.
It capped a good week for Nisa Nashim, whose co-chair Laura Marks also founded Mitzvah Day, after the network learned that women in Exeter had come forward to express an interest in setting up a south-west group.
http://jewishnews.timesofisrael.com/jewish-and-muslim-women-in-yorkshire-hold-interfaith-picnic/
--------
BBC Promotes Niqab with Terror Jokes, Admits Coverings Are Islamic
2 Aug 2017
A new video from the BBC features slang-talking, hijab and niqab-clad women waxing lyrical on how empowered they feel as a result of obscuring their identities from the outside world.
The BBC Three clip — titled "Things Not to Say to Someone Who Wears a Burqa" — gives an insight into the Jafaican speakers' mindsets, as they declare fealty towards Allah as a reason for covering up, despite protestations from Islamic sources that head coverings are "cultural" rather than religious.
The women in the video proceed to ridicule questions that articulate concerns about coercion over the wearing of the garment, and oppressive practices within Islam. At one point early in the video, one woman sardonically comments: "Ninja is not the trend at the moment, it's more of the terrorist one."
The ladies laugh amongst one another, occasionally pausing to lecture the viewer.
"I like curiosity, that's a nice thing, but the element of ignorance just really winds me up," one says, when reflecting upon an oft-heard question regarding forced veil-wearing.
Another "common" comment provided to the women by the BBC (it is unclear if they wrote these or acquired them elsewhere) was: "Go back to your country."
The women laugh, stating they are from Britain. But one counter-intuitively responds: "I'm Pakistani, but I've never been to Pakistan."
Blurring the lines between religious and cultural imports, and nearly touching upon subjects perhaps too dark for a cheerful BBC Three clip aimed at teenagers, one said: "Yes there are some cultural practices that maybe, oppresses women, but it's cultural. This has never been Islamic."
On the other hand, the piece establishes the Islamic credentials of the coverings, with one woman robotically reciting: "I am wearing it for God… it's an act of worship. I love doing it."
The short video is part of a series of discussions published by the BBC aiming to set the boundaries around where conversation surrounding particular minorities should, and should not, be allowed to go. Others in the series include: 'Things Not to Say to a Non-Binary Person', 'Things Not to Say to Someone of Mixed Race', and 'Things Not to Say to Someone Who's HIV Positive'.
The video comes after a number of other shows from the channel working to normalise imported cultural practices, including the July programme Should I Marry My Cousin?, in which an "18-year-old Bradford-born Hiba explores the controversial but legal custom of first-cousin marriage".
http://www.breitbart.com/london/2017/08/02/watch-bbc-promotes-niqab-with-terror-jokes-admits-coverings-are-islamic/
--------
Yemen's Houthi-controlled areas see dramatic rise in child marriages
1 August 2017
Houthi-controlled areas in Yemen have recently seen a rise in child marriages since the start of the war in the country, reports suggest.
Child marriages have always been prevalent in Yemen. However, there have been reports that the trend is seeing a rise under Houthi control.
Mohammed Abdullah al-Zawani was forced to marry off his 12-year-old daughter Eman after a Houthi militia kidnapped her during her return from school and hid her for a while. The militia later forced her father to allow him to marry her under threat.
The story of Eman is one of the thousands of young women between the ages of 8 and 15 years who have been forced into marriage.
"The absence of the role of civil and human rights organizations because of the closure of their headquarters by the Houthis has resulted in child marriages flourishing and results in accidents that lead to death," Yemeni human rights sources said.
"It is difficult to find accurate statistics for the marriages of young girls since the coup, but the numbers are high," Yemeni human rights sources added.
UNICEF Regional Director for the Middle East and North Africa, Gert Kapelier, estimated that the incidence of young girls being forced intoto marriage in Yemen has increased by 20 percent since the outbreak of the war.
According to UN Under-Secretary-General Stephen O'Brien, Yemeni families are increasingly marrying off their young daughters to provide food for the family, often using the dowry to pay for basic necessities. This is not a new phenonmion in Yemen, however, due to the war many families have been thrown into poverty which could explain the surge.
A study conducted earlier this year by Oxfam warned of the growing risk of early marriage in Yemen, citing several reasons, including attempts by families to protect their daughters from harassment or destitution to provide income to the family.
"Some people talked about the stories of young girls who were forced to be brides to members of militant group until their families received any help," the study said.
The report said that before the outbreak of the war there had been progress in the steps taken to combat the issue of marriage of minors, but with the continuation of the conflict, the progress has been reversed.
https://english.alarabiya.net/en/features/2017/08/02/Yemen-s-Houthi-controlled-areas-see-dramatic-rise-in-child-marriages.html
--------
British woman shouts at Muslim woman in niqab, tells her she looks like a 'pillar box'
2 August 2017
DUBAI: It is not the most obvious place for a video to be shot, but the checkouts at an Aldi supermarket in Britain is just the latest scene of yet another verbal outburst by someone shouting abuse at Muslims for wearing a niqab.
From the outset, the British woman can be seen staring aggressively in the direction of the people filming her, as she repeatedly shouts "disgusting" at the unseen couple.
A man's voice can then be heard asking the woman on camera if she thinks "freedom of choice is disgusting."
The man then responds, telling the woman he thinks her "attitude is disgusting," but the Islamophobia continues and the woman responds, saying "you should not allow your wife to go around like that."
The incident happened in an Aldi supermarket in Feltham, west London.
At this stage the unseen woman who is the target of the abuse joins the argument, telling the woman: "Why should he be my boss, he's not my boss."
But the Briton persists further, this time shouting at the man who has just told her she needs to "educate herself," asking him if he "knows the Qur'an?" And she adds: "You're supposed to be a peaceful b***** person."
The woman continues with the torrent of abuse, telling the woman: "you shouldn't be around like that, you look like a bloody pillar box."
As the video draws to a close another man – probably a member of supermarket staff — can be heard warning the abusive woman that the shouting "must end" and that otherwise she could be banned.
This video is just the latest in a serious of incidents that have been reported in Britain where Muslims have been subjected to varying degrees of prejudice.
Since the recent attacks in Britain there have been reports of an increase in the number of hate crimes committed across the country. In the week after the London Bridge attack in June, the city's mayor Sadiq Khan reported that hate crimes committed against Muslims had increased "fivefold."
http://www.arabnews.com/node/1138416/offbeat
--------
URL: https://www.newageislam.com/islam-women-feminism/saudi-arabia-open-luxury-beach/d/112074
New Age Islam, Islam Online, Islamic Website, African Muslim News, Arab World News, South Asia News, Indian Muslim News, World Muslim News, Women in Islam, Islamic Feminism, Arab Women, Women In Arab, Islamophobia in America, Muslim Women in West, Islam Women and Feminism