New Age Islam News Bureau
16 July 2022
• Women's Entry in Salarzai, Bajaur Picnic Spots Banned by Jirga Held under the Supervision of Jamiat Ulema-e-Islam Fazl
• Women In Tunisia: Has A Female Prime Minister Changed Tunisia?
• Women in North Syria Collect Wild Plants, Medicinal Herbs To Sell
• Comedy Club Woman 'Will Face Double Jeopardy' With Shariah Charge
• Why No Action on Those Insulting Other Faiths, Says Sisters in Islam
• Indian Woman Arrives In Pakistan to Visit Ancestral Home After 75 Years
Compiled by New Age Islam News Bureau
URL: https://newageislam.com/islam-women-feminism/saudi-arabia-india-gender-gap/d/127498
--------
Saudi Arabia Has Outpaced India in Bridging the Gender Gap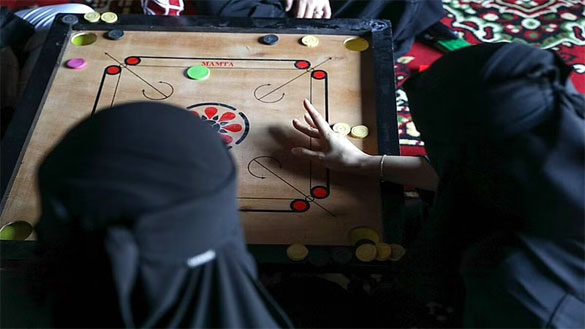 Representational image of women in Saudi Arabia | Commons
----
Nikhil Rampal
16 July, 2022
New Delhi: Saudi Arabia has outpaced India in bridging the gender gap, the latest Global Gender Gap Index 2022 released by the Switzerland-based World Economic Forum (WEF) shows.
Released earlier this week, the index for 2022 has ranked Saudi Arabia 127th among 146 countries — eight places ahead of India's 135th.
Saudi scored 0.636 against India's 0.629, the index shows.
The WEF defines gender gap as the difference between women and men as reflected in social, political, intellectual, cultural, or economic attainments or attitudes.
The index, as described in the methodology section of the Global Gender Gap Index 2022, measures such gaps on four broad parameters (also called sub-indices) — economic participation and opportunities, educational attainment, health and survival, and political empowerment. These are further based on 14 indicators, each of which carries different weight.
The index scores countries from 0-1 for gender parity — 1 being the highest and zero being the lowest.
Interpreted in terms of percentage, Saudi Arabia's score means that the country has bridged 63.6 per cent of its gender gap, against India's 62.9 per cent.
Iceland (0.908), Finland (0.860), and Norway (0.845) scored the highest in the index for 2022, while Afghanistan (0.435), Pakistan (0.564) and the Democratic Republic of Congo (0.575) featured at the bottom of the list.
This is the first time that Saudi Arabia — one of the world's most gender-segregated countries — has outpaced India in the index. The last few years have seen a slew of social reforms for women in the Arab nation, with women granted some rights that were previously prohibited under its strict enforcement of the Islamic law.
India, meanwhile, scored poorly on three of four parameters: last (146) for health and survival, 143 in economic participation and opportunities (just above Iran, Pakistan and Afghanistan), and at 106 (score: 0.967) for educational attainment.
However, it was ranked 48 in political empowerment of women.
Reached for comment about India ranking last on the health and survival parameter, the WEF said the low score was driven primarily "by a lower sex ratio at birth than is biologically the norm, and a healthy life expected ratio of men to women which suggests women are living shorter healthy lives than can be typically expected".
"With a score of 0.937 on a 0 to 1 scale, India ranks 146th out of 146 economies on the health and survival pillar. This pillar is one which sees a higher concentration of scores, all close to parity," they said. "There are 28 economies which rank joint 1st at the top end of the scale… This singular measure captures a wide range of possible causes — from disease to higher mortality rates due to other causes".
How Saudi outpaced India
In 2006 — the first time the index was released — Saudi (rank 114) had an overall score of 0.52 (meaning that the country was said to have closed 52 per cent of its gender gap) against India's 0.6, placing it just above its neighbour Yemen (0.45, rank 115).
According to the WEF index, the country has also shown some progress in women's participation in the labour force. It scored 0.524 in economic participation and opportunities for women in 2022 — almost twice its score of 0.24 in 2006.
The WEF said bucking the trend of declining women's participation in the workforce in 2022 was the major reason why Saudi Arabia performed so well.
"In 2022, 129 countries reported a reduction of women's labour-force participation relative to men's, which negatively impacted their scores. Three countries saw no changes (Burundi, Rwanda, and Sierra Leone) and 14 reported increased parity in workforce participation — the highest of which was Saudi Arabia, with a 0.097 increase in its gender parity score," the report said.
Female labour force participation (FLFP) is the percentage of women currently employed or unemployed actively looking for work.
The rise in the women's work participation in Saudi Arabia has been well-documented: A 2021 study by US-based think tank Brookings says there has been a substantial rise in women's participation in the Saudi workforce after 2018. The study cited several progressive factors, such as allowing women to drive, change in male guardianship laws, and other laws that restricted women's mobility, for this increase.
According to the World Bank's database, Saudi Arabia's FLFP was 31 per cent in 2021, in contrast to India's 19 per cent.
India's gender gap in workplace and economic opportunities hasn't changed much in the last 16 years, the WEF notes — going from 0.39 in 2006 to 0.35 in 2022.
Source: The Print
https://theprint.in/world/is-saudi-arabia-doing-better-than-india-in-bridging-gender-gap-wef-report-says-yes/1036026/
--------
Women's Entry in Salarzai, Bajaur Picnic Spots Banned by Jirga Held under the Supervision of Jamiat Ulema-e-Islam Fazl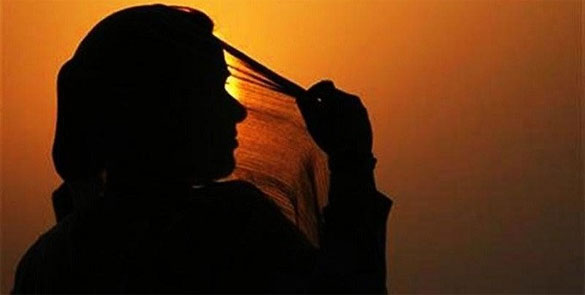 File Photo/ Express Tribune
----
Hanifullah
July 16, 2022
BAJAUR:
A Jirga of local elders of ultra-conservative Salarzai, Bajaur tribal district, banned the entry of women or couples in the picnic spots, terming it against the local traditions.
The Jirga was held under the supervision of Jamiat Ulema-e-Islam Fazl (JUI-F) and was addressed by JUI-F district Amir for Bajaur Maulana Abdur Rashid.
Maulana Rashid announced the decision agreed upon including ban on the entry of women in the hill stations calling it vulgar.
"We ask the authorities to end this practice as we will not take law into our own hand," he said, adding that the decision has been made by all clans of Salarzai.
"Taking women to picnic spots could not be allowed under the cover of tourism," he added, saying that if government failed to take any action in this regard then the Jirga would ban it.
The Jirga also demanded that local residents should be recruited in the various departments in the district and non-locals will not be accepted.
It may be mentioned here that despite merger of tribal districts with Khyber-Pakhtunkhwa (K-P), local elders often try to impose their own decisions which are considered against the constitution and law.
In February 2021, local elders of Tehsil Mamond in Bajaur banned the visit of womenfolk to the Citizen Facilitation Center (CFC) as well as their phone calls to local FM Radio stations.
It was announced that violators would be punished with Rs10,000 fine.
A grand Jirga of all the clans was held in Sewai Dam Johar of Mamond attended by the elders of Barozai, Orozai and Baramkazai clans in which several resolutions were passed.
The jirga banned visit of women to CFC Khalozai which is locally known as Sadai-e-Aman Program.
It is a one-window facility for computerized CNICs, birth certificates as well as registration of pregnant women and mothers who are then paid Rs2,500 stipend per month.
"If any woman went there to receive aid money her family will have to pay Rs10,000 fine," a local elder warned.
All the women of the tehsil had also been banned from calling any FM Radio station program and a Rs10,000 fine had also been announced for the violators.
By the same token, local vendors (banjary) who travel from one place to other and sell goods had also been banned completely and the jirga also announced that an armed tribal militia will be raised by the elders if anyone was found involved in selling drugs in the tehsil.
Drug peddlers were given one week to end their business.
Source: Tribune Pakistan
https://tribune.com.pk/story/2366174/womens-entry-in-bajaur-picnic-spots-banned
--------
Women in Tunisia: Has a female prime minister changed Tunisia?
Tunisia has seen a marked shift in attitudes towards women political leaders since Najla Bouden became the first female prime minister in the Arab world. However, this doesn't mean that life has dramatically improved for Tunisia's women, writes BBC News Arabic's Jessie Williams.
Bochra Belhaj Hmida has spent her whole life fighting for both gender equality and democracy in Tunisia - "one of which cannot be achieved without the other," she says.
After the revolution in 2011 - which saw her take part in the mass demonstrations that led to autocrat President Ben Ali being ousted - Tunisia passed a gender parity law. It requires political parties to have an equal number of men and women on their list of candidates to serve in parliament after elections.
It was around this time that Ms Belhaj Hmida joined a political party, Nidaa Tounes.
But being a woman in politics in Tunisia - and a woman fighting for equal rights - is not easy.
"I have experienced harassment, smear campaigns, defamation, death threats and calls for my assassination," she says, adding that she has been under state protection since 2012.
But Tunisia is now undergoing a significant shift in attitudes towards women in positions of power, more than in other parts of the Arab world.
A new survey, carried out by Arab Barometer on behalf of BBC News Arabic, found that Tunisia has seen the largest decline in the number of people saying men are better political leaders than women.
Since 2018 there has been a drop of 16 percentage points - from 56% to 40% - in those agreeing with the statement that "in general, men are better at political leadership than women".
The survey was conducted around the time Tunisia got its first female prime minister - geologist Najla Bouden, who was appointed to the post by President Kais Saied in October 2021.
This shows the role model effect, says Amaney Jamal, the co-founder of Arab Barometer and Dean of the US-based Princeton School of Public and International Affairs.
"We didn't see a drastic shift in public opinion on women's rights, prior to this appointment," she says, adding that it "allowed people to say: 'Guess what, women can be just as effective as political leaders as their male counterparts'."
But Ms Belhaj Hmida describes Ms Bouden's appointment as being a "double-edged sword".
It was symbolically important to end "male privilege", but the "total absence of her commitment to women's rights and equality could be seen as the failure of women in public affairs", she says.
Kenza Ben Azouz, a researcher with global campaign group Human Rights Watch, says the Tunisian women's rights activists she has spoken to do not believe that Ms Bouden's appointment has led to any "concrete achievement".
"There has been absolutely no addition in terms of rights secured for women," she says.
The Tunisian government has not responded to a BBC request for comment.
Mr Saied has a record 10 women, including Ms Bouden, in his 24-member cabinet.
Women's rights activists are concerned the president is merely using the façade of female empowerment to soften the blow of his authoritarian actions, including dissolving parliament and ruling by decree.
Mr Saied is known for his conservative views on women's rights - he continues to oppose gender equality in inheritance, and Tunisian men are still legally recognised as the head of the household. Inheritance in Tunisia is based on Islamic Sharia law, which stipulates that a surviving son is generally entitled to twice the share of a surviving daughter.
Mr Saied caused outrage last month when he sacked 57 judges after accusing them of a wide range of offences, including "financial and moral corruption".
They included a female judge who had details about her private life leaked online - including allegations that she had committed adultery, which is a crime in Tunisia, and was forced by police to take a virginity test.
Condemning the smear campaign, the honorary president of the Association of Tunisian Judges, Rawda al-Qarafi, was quoted as saying: "Who will rehabilitate this lady if the highest level of the state has impinged on her dignity?"
The survey also found that Tunisia had the highest percentage of people - 61% - who believe that violence against women increased in the last year despite legislation adopted in 2017 to combat it.
In a sign of how dangerous it can be for women, the outspoken leader of the Al-Dustur al-Hurr party, Abir Moussi, was slapped and kicked in the middle of a parliamentary session last year by two male lawmakers. They were both barred from taking the floor in parliament for three consecutive sittings.
Ms Ben Azouz sees the survey's finding as "quite a positive sign", indicating widespread awareness of violence against women, which, she believes, is partly down to the #EnaZeda movement in 2019 - Tunisia's #MeToo.
The movement sprung up in response to now-jailed MP Zouhair Makhlouf being caught masturbating in his car in front of a high school student.
Tunisian women's rights and anti-racism activist Khawla Ksiksi took part in the demonstrations and became a moderator on the #EnaZeda Facebook page, which, she says, received more than 20 testimonies of sexual violence a day.
Tunisia's now-dissolved parliament adopted legislation in 2017 to combat violence against women. Known as Law 58, it was lauded as historic at the time, putting Tunisia ahead of many of its neighbours.
Although there have been some successes - including the setting up of specialised police units to tackle violence against women - people have argued that there are major weaknesses in the law's implementation.
They point to the case of 26-year-old Refka Cherni, who was allegedly killed by her husband, an officer in the National Guard, in May 2021, just two days after she had gone to the police to report him for domestic abuse. He was arrested but has not yet gone on trial and has not commented.
Her case is notorious, as it reflects the "failure of the complete system": from the police who conducted mediation between Cherni and her husband despite this being banned - he allegedly used this opportunity to threaten her and Cherni withdrew her complaint the next day - to the prosecutor, who failed to order any measures to protect her, to the hospital, which issued a medical certificate to prove she had been abused.
"If she had received her medical certificate earlier, perhaps she could have gone forth with her complaint and she wouldn't have died," says Ms Ben Azouz.
The survey showed an 11 percentage point decline - from 54% to 43% - since 2018 in citizens saying men should have the final say in family decisions.
But, as men remain the heads of their households under Tunisian law, social assistance goes to them and survivors of domestic abuse cannot access financial support.
"The economic power stays in the hands of the husband," says Ms Ben Azouz.
The stigma around going to a domestic abuse shelter, combined with the lack of them - only five exist in Tunisia, four of which are located in the capital, Tunis - means many survivors, particularly those who are poor, are forced to stay with their abusers.
Despite the worrying picture, Ms Ben Azouz says she is "very hopeful", particularly because of the work of women's rights groups and their "upsurge in creativity".
As for Ms Belhaj Hmida, she says the campaign to make Tunisia more "liveable, free, and liberating" must continue, and it must be waged "not by one person, but by all those who believe that this country deserves better".
Source: BBC
https://www.bbc.com/news/world-africa-62053997
--------
Women in north Syria collect wild plants, medicinal herbs to sell
Jalal Suleiman
July 7, 2022
Residents of northern Syria have been suffering for years amid growing poverty rates and lack of services. The situation is worsened by the harsh weather conditions every year. Meanwhile, little to no assistance is provided to those living in tents in the camps for internally displaced persons (IDP), whose numbers are constantly increasing.
Most recently, the Russian invasion of Ukraine has cast a shadow over northern Syria. This was evident in the significant increase in the prices of some basic food commodities, especially those imported from Russia and Ukraine.
All of these conditions have urged the people of northern Syria to adopt new tactics to secure their livelihood amid the lack of job opportunities. Many have started going around landfills digging for materials that can be sold, such as plastic, copper and iron, while others have started collecting medicinal herbs and edible wild plants from the plains and mountains in the area.
Samira, a mother of four who did not give her last name, lost her husband in a bombing in Homs countryside prior to her displacement. She told Al-Monitor, "We have lived in an IDP camp in the Deir Hassan area in Idlib countryside for years. At first, the aid provided to us was enough. But with the increase in the number of displaced people, things changed and I had to find something to do to secure sufficient food for my children. As a rural person with experience in the different types of wild edible plants, I started collecting them from the plains and the edges of the mountains."
She noted, "The cyclamen, for instance, is used in cooking, like grape leaves, and also has medicinal benefits. The cheeseweed is a plant that is eaten cooked or as an appetizer in salads and is very famous in the Levant. Radicchio has a high nutritional and medicinal value, and has been described as being friendly to the stomach and liver."
Samira said, "The Borage leaf is a wild plant that grows in late winter through the end of summer, and has a long, dark green leaf with a rough texture. It is eaten stuffed and cooked like grape leaves and is useful in treating throat, chest and lung aches. Hedge mustard is a wild spring plant that grows a lot in mountainous areas. It is used as an appetizer and is not eaten alone, but is cut like parsley with yogurt."
She explained, "Asparagus is very rich in antioxidants, folic acid and potassium, and contains vitamins and sulfur. Purslane grows rapidly in the spring and summer. It contains more beta-carotene than spinach, in addition to high levels of magnesium, potassium, and vitamins A and C."
Samira added, "Akkoub is eaten cooked after it is cleaned of its thorn. It is very beneficial for slimming the human body and useful for those who suffer from high cholesterol, irritable bowel syndrome and chronic constipation. As for Eryngos, its nonsticky stinging leaves collected at the beginning of the winter season are used to make salads. Chard grows in February and March in mountainous areas, especially in olive groves. We also collect wild thyme, elm and wild cress."
She noted, "This type of work becomes popular among women in the spring and summer, when these plants abound in nature. But we are forced daily to go to areas relatively far from our place of residence in order to collect sufficient quantities to feed our families and sell the rest in the markets in neighboring cities. The price of 1 kilogram [2.2 pounds] of these plants ranges from 2,500 to 5,000 Syrian pounds per kilogram," the equivalent to less than a few dollars.
Collecting edible wild plants as a source of livelihood requires working long hours every day in remote areas. Perhaps this is why some IDPs collect medicinal herbs, which are sold for higher prices. However, collecting them requires experience to select these specific herbs and to know exactly where to find them.
Amina Maarouf, resident of Jisr al-Shughur city in Idlib countryside, told Al-Monitor that after Hayat Tahrir al-Sham executed her husband three years ago on charges of working for the Syrian government, she was forced to look for a source of livelihood.
She learned all kinds of medicinal herbs from her father and grandfather, but she had never collected and sold them because her financial conditions were good before the revolution, and even at the beginning of the war.
"I needed to go back to work, even if it was only seasonal. I couldn't find other opportunities," she said.
Maarouf noted, "I collect certain types of violets, hawthorns, lion's foot, hyssop, chamomile, wild wormwood, rosemary and many more, all of which are spread in the mountains surrounding the city of Jisr al-Shughur and the surrounding villages."
She added that some of the villagers sell the herbs as soon as they pick them, while others put them in bags after weighing and sorting each type of herb separately, and sell them to traders who export them outside Syria.
"The most difficult aspect of this work is the long hours of careful searching in the woods and mountains. It is a relatively dangerous job, especially for women who may encounter wild animals or even bandits. In addition, this work is seasonal and not permanent, but it is good money, although I am sure traders export them for much higher prices," Maarouf pointed out.
Mohammed al-Rajab, owner of a shop selling medicinal herbs in Idlib, told Al-Monitor, "We buy good medicinal herbs from residents who collect them from the wilderness in the spring and summer at reasonable prices. We know that those who collect these herbs complain about the profits when they see the prices of these herbs on the internet in other countries such as Palestine, Lebanon and other Mediterranean countries. When we sell these herbs — whether in the local market or to traders in Turkey — we also sell them at different prices from those of other countries."
He said, "We have people who work in cleaning, sorting, packing and preparing these herbs, and all of that is paid labor. Also, we can't buy everything that people collect; there are unusable plants that people mistakenly pick."
Source: Al Monitor
https://www.al-monitor.com/originals/2022/06/women-north-syria-collect-wild-plants-medicinal-herbs-sell
--------
Comedy Club Woman 'Will Face Double Jeopardy' With Shariah Charge
July 15, 2022
PETALING JAYA: The woman at the centre of a controversial stand-up comedy performance could face double jeopardy if she is charged in the Shariah court, says the women's rights group Sisters in Islam.
The group said Siti Nuramira Abdullah had already been charged in the sessions court for insulting Islam.
"It would be untenable if she is charged for a similar offence in another court using the same facts, as it "may be tantamount to double jeopardy" which is against the Constitution.
"Sisters in Islam urges the federal territories religious department and, by extension, the government to cease any plans to charge Siti Nuramira in the shariah court," the group said.
It was responding to a statement by deputy religious affairs minister Ahmad Marzuk Shaary that Siti Nuramira would be charged in the shariah court for insulting Islam.
SIS said the decision to charge her in the shariah court would be a waste of taxpayers' money. "It is our tax dollars that are paying for this show of force," the group said.
The cost of investigation, calling for witnesses and trial proceedings would require more funds to be incurred for this repetitive action, it said.
Plea for donations to post RM40,000 bail
Siti Nuramira and her partner Alexander Navin Vijayachandran have been charged separately in the sessions court over the performance. Bail was set at a total of RM40,000 for the pair.
They have appealed for public donations to raise bail, and their lawyer R Sivaraj said the Lawyers for Liberty group has agreed to accept donations via the group's CIMB bank account No 8003397725, according to the Vibes website.
He said the purpose of bail is not to punish the accused but to ensure their attendance at subsequent court hearings.
Siti Nuramira has pleaded not guilty to causing disharmony among the Muslim community with her performance at the Crackhouse Comedy Club in Taman Tun Dr Ismail on June 4.
She sparked controversy after discarding her headscarf and baju kurung to reveal a halter-top blouse and miniskirt, after proclaiming she was a Muslim who had memorised 15 chapters of the Quran.
Navin was charged with posting insensitive materials online.
Source: Free Malaysia Today
https://www.freemalaysiatoday.com/category/nation/2022/07/15/comedy-club-woman-will-face-double-jeopardy-with-shariah-charge/
--------
Why No Action on Those Insulting Other Faiths, Says Sisters in Islam
Hakimie Amrie Hisamudin
July 16, 2022
PETALING JAYA: A women's rights group has questioned the apparent double standard in cases of religious insults, particularly the lack of action against a preacher who disparaged the faith of non-Muslims.
Sisters in Islam (SiS) questioned the use of the Attorney-General's discretion to declare "no further action" in the case.
The group pointed to the double standard in a woman being hauled to court for allegedly insulting Islam, while a Muslim preacher had no action taken against him for disparaging the faith of non-Muslims.
The Attorney-General's Chambers (AGC) had said it decided not to charge Syakir Nasoha on the ground that the video about him was taken out of context and did not touch on religious sensitivity in the country.
SiS executive director Rozana Isa said the Federal Constitution stated that everyone should be treated equally.
"In both cases, the people have come out strongly in their reactions and responses and yet, the government regarded one to be more offensive than the other, given their subsequent actions on these cases," she told FMT.
Rozana said more than 3,000 police reports were lodged against the preacher and religious minority communities might perceive a bias in the enforcement of laws.
Meanwhile, Penang deputy chief minister P Ramasamy shared a similar sentiment in a statement, asking: "Why are the slightest infringements against Islam or Muslims taken so seriously whereas the repeated insults and disparagement against non-Muslims are ignored?"
"Are insults against Islam and Muslims considered more serious than insults against non-Muslim religions and non-Muslims?"
He also questioned the attorney-general's refusal to prosecute such preachers despite the many repeated cases of them condemning the beliefs of non-Muslims.
The founder of Komuniti Muslim Universal, Aizat Shamsuddin, said the authorities must not be so quick to come down hard on those who are accused of insulting religions.
"Such cases should be properly studied. It would be better for people convicted of delivering such hate speech to receive counselling," he said.
Source: Free Malaysia Today
https://www.freemalaysiatoday.com/category/nation/2022/07/16/why-no-action-on-those-insulting-other-faiths-says-ngo/
--------
Indian woman arrives in Pakistan to visit ancestral home after 75 years
Asif Mehmood
July 16, 2022
LAHORE:
The Pakistani High Commission as part of a goodwill gesture issued a three-month visa to a 92-year-old Indian woman, Reena Chhibar, who reached Pakistan on Saturday.
As she made her way through the Wagah-Attari border to see her ancestral home, Prem Niwas, in Rawalpindi, she urged the governments of both the countries to "work together" to ease visa restrictions to make "coming and going easy for us".
Reena reminisced of a multi-cultural diverse community that was thriving in Pindi before the partition as she was driven from the border to Rawalpindi. "My siblings had friends who would come over to our house from various communities, including Muslims," she said, remembering that "our house-help was also a diverse mix of people".
In 1947, after the partition, her family moved to India. She was 15 years old at the time, and though nearly 75 years have passed since then she said she "could not remove her ancestral home, her neighborhood and the streets from her heart".
Reena had applied for visa in 1965 to visit Pakistan, but she says she could not acquire permission amid high tensions due to the war between the two neighbors. She still managed to visit Lahore to watch a match between Pakistan and England as Pakistan had issues visas to Indians to watch the match.
Reena claims that she had expressed the desire to visit her ancestral home on social media in 2021, upon which a Pakistani citizen named Sajjad Haider contacted her and sent her images of the house. In a video on social media, she claimed that she had applied for a visa to visit the place in 2021 which was rejected.
The 92 year-old then turned to social media and expressed her desire to visit Pakistan. She also tagged the now Minister of State for Foreign Affairs Hina Rabbani Khar in her post.
According to Reena, the minister immediately directed the Pakistani High Commission to issue her a visa and soon after, she was contacted by the high commission in New Dehli. After meeting with the commission's Aftab Hassan Khan, she was issued a visa for 90 days.
Reena Chhibar arrived in Pakistan via Wagah border on Saturday morning, her eyes became moist as she crossed the Pak-India border, from Wagah border, Reena left for Rawalpindi where she will visit her ancestral home Prem Niwas and her childhood friends from the neighborhood.
It should be noted that Pakistan and India had signed an agreement to grant visas to citizens over 60 years of age at the border, which is not being implemented.
Source: Tribune Pakistan
https://tribune.com.pk/story/2366237/indian-woman-arrives-in-pakistan-to-visit-ancestral-home-after-75-years
--------
URL: https://newageislam.com/islam-women-feminism/saudi-arabia-india-gender-gap/d/127498
New Age Islam Islam Online, Islamic Website, African Muslim News, Arab World News, South Asia News, Indian Muslim News, World Muslim News, Women in Islam, Islamic Feminism, Arab Women, Women In Arab, Islamophobia in America, Muslim Women in West, Islam Women and Feminism