New Age Islam News Bureau
11 Aug 2020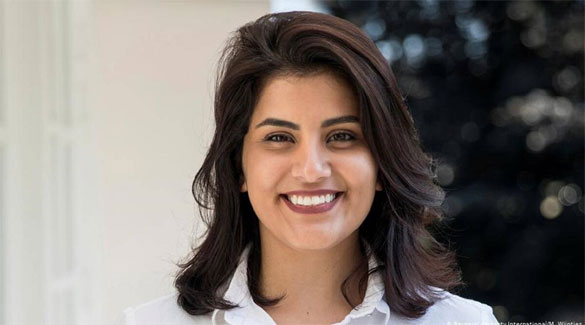 Loujain al-Hathloul
-----
• Sister of Loujain Al-Hathloul Fears She Is Being Tortured, As She Hasn't Been Heard From In Months
• Bangladesh University Turning Women Garment Workers Into Leaders
• US Rep Ilhan Omar Readies for Tough Primary Challenge
• Jawahir Roble 'Going All Out' To Blaze A Trail as Female Muslim Referee
• All Religious Marriages Must Be Registered to Protect Women from Abuse and Discrimination, Report Warns
• UN Receives Additional Funds To Support Yemen Women
Compiled by New Age Islam News Bureau
URL: https://www.newageislam.com/islam-women-feminism/saudi-arabia-appoints-khulood-al/d/122595
--------
Saudi Arabia Appoints Khulood Al-Khamis As First Female Head Of Regional Council
11 August 2020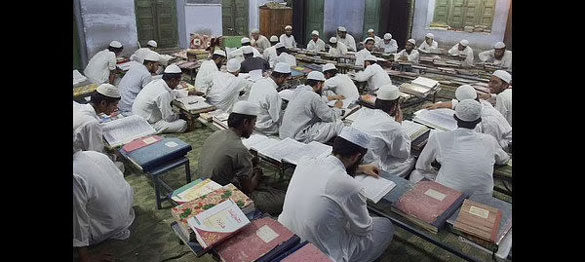 Al-Khamis formally met with the Governor of Tabuk Region Prince Fahd bin Sultan bin Abdulaziz. (SPA)
-----
Saudi Arabia has appointed Dr. Khulood Mohammed al-Khamis to become the head of Tabuk's regional council, effectively making her the first woman to hold the role across the region.
Her appointment became official after approval from Saudi Arabia's Interior Minister which made al-Khamis the Secretary-General of Tabuk's regional council.
For all the latest headlines follow our Google News channel online or via the app.
Al-Khamis formally met with the Governor of Tabuk Region Prince Fahd bin Sultan bin Abdulaziz on Monday.
"His Highness congratulated Dr. Khulood al-Khamis on this confidence as the first woman to hold the position of Secretary-General of the regional council at the level of the Kingdom, wishing her continued success in her new work," read a statement of their meeting published on the Saudi Press Agency.
"I'm happy to be the first Saudi woman to hold this position and to be a daughter of Tabuk, and this is not surprising from the leader on the matter, and from (His Highness) Prince Fahd bin Sultan, Governor of Tabuk region, and the keenness to empower Saudi women to assume leadership positions in the Kingdom," al-Khamis told Al Arabiya.
Al-Khamis holds a Ph.D. in inorganic chemistry from Howard University in the United States in 2018, and worked as a teaching assistant, a lecturer, then an associate professor at the Faculty of Science at the University of Tabuk. She also presented many research studies during her career and participated in many specialized activities in the fields of science.
https://english.alarabiya.net/en/News/gulf/2020/08/11/Saudi-Arabia-appoints-Khulood-al-Khamis-first-female-head-of-regional-council.html
--------
Sister of Loujain Al-Hathloul Fears She Is Being Tortured, As She Hasn't Been Heard From In Months
Maya Oppenheim
August 10, 2020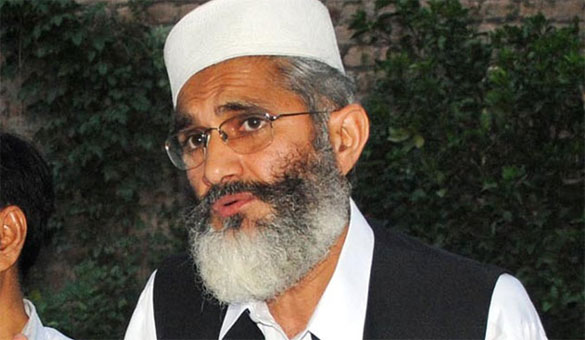 The Nobel prize-nominated campaigner was arrested in May 2018 alongside 10 other women's rights activists in Saudi Arabia
-------
The sister of a prominent jailed Saudi women's rights campaigner has raised fears the activist is being tortured in prison, as she has not heard from her in two months.
Loujain al-Hathloul, who campaigned to win Saudi women the right to drive and was arrested several times for breaking the newly overturned driving ban, has allegedly been previously tortured in jail.
The Nobel prize-nominated campaigner, who turned 31 at the end of last month, was arrested in May 2018 alongside 10 other women's rights activists in Saudi Arabia.
Lina al-Hathloul, her younger sister who lives in Brussels, has now told The Independent the family have not heard from Loujain for 61 days.
Loujain's 25-year-old sister raised concerns about her condition and safety and said it subsequently emerged the last time the family stopped hearing from her back in 2018 that she was being tortured during that time.
Ms al-Hathloul said: "We are very worried because no calls or visits for two months is very suspicious. The only thing that makes them want to hide her now is the fact she is potentially being tortured. When she was being tortured before, she wasn't allowed any visits and that is why we have the legitimate right to think she might be being tortured now.
"She was in an unofficial prison when she got arrested and Saud al-Qahtani, a former top adviser of Crown Prince Mohammed bin Salman, was there in at least one of her torture sessions. She was sexually harassed, he threatened her with raping her and then murdering her afterwards. During her time in prison, she was also waterboarded, electrocuted, whipped, flogged, and force-fed during the month of Ramadan when she was supposed to be fasting.
"I think about her all the time. It is affecting my whole life. I have nightmares there is news saying she is dead or she has been released but is in a bad condition. I have heard of other prisoners being released and dying with their families two weeks later.
"Everyone who meets Loujain likes her. She is very spontaneous and funny. She never judges anyone. She is a very honest and real person. She sacrifices herself for the people around her. Everything makes me think of Loujain. It is killing me every day. I always tell myself Loujain would have done everything I do and much more to save me. I have to keep on going until she is free."
Ms al-Hathloul said the Saudi authorities stopped her sister's trial and visitors from being allowed to see her due to coronavirus but warned the kingdom is now "opening up" after the public health crisis.
Loujain, who has the right to have contact with her family under Saudi Arabian law, has been blocked from calling her siblings, who live abroad, since March 2019 and is only permitted to ring and be visited by her parents who live in the Saudi capital of Riyadh, her sister said.
Ms al-Hathloul said her parents have been trying to contact the authorities but have had no response — adding that there has been "total silence" despite them having contacted Al-Ha'ir prison, where she was transferred in February, the state security, royal court, and the human rights commission.
She added: "They don't tell you why she isn't calling. They don't reassure you that she is okay. The prison is known for human rights abuses. People disappear in it. They have their own laws there. It is difficult to get accurate information about the prison.
"The thing Saudi Arabia seems to understand is that if no one has news of prisoners then people forget them. It is very tiring for us to campaign for her release when there is nothing new and she has just disappeared."
Ms al-Hathloul said the only time Loujain has spoken to her parents about the alleged torture she previously suffered was during a prison visit — adding that her sister cannot talk openly about her experiences on the phone otherwise calls will be temporarily banned afterwards.
She said the first time her parents saw her sister after she was allegedly tortured in 2018, they "barely recognised" her and could see from "her eyes" she had been "traumatised" – as well as noticing scars and red marks on her body.
Ms al-Hathloul urged the British government to call for her sister to be released from jail and "at the very least" force the Saudis to allow Loujain to let them know where she is imprisoned and the current state of her mental and physical health.
Lucy Rae, a spokesperson for Grant Liberty, a human rights charity, hit out at the activist's "enforced silence" and argued Loujain's "only crime" is campaigning for rights women "in the west take for granted".
She added: "Her continued imprisonment is a stain on the conscience of the world – and she is not alone. At Grant Liberty, we campaign for more than 150 human rights activists who have been imprisoned in Saudi Arabia.
"Many have been tortured, sexually abused, and prevented from communicating with their families. It's time for governments around the world – including the UK – to take the human rights seriously, and insist that Saudi Arabia ends its barbaric treatment of these prisoners, and they should start by insisting on Loujain's release."
Loujain, a University of British Columbia graduate, has previously told her parents she has been beaten, waterboarded and threatened with rape and murder while in prison.
"They saw that her hands were shaking, they saw the signs of torture – the burns and bruises on her legs," her brother told The Independent in February last year.
He added: "One of the interrogators put his legs on my sister's legs like you would put your legs on the table. He was smoking and puffing in front of her face."
Human rights organisations say Loujain was previously placed in solitary confinement and forced to endure abuse including electric shocks, flogging and sexual harassment.
She is awaiting trial on charges of communicating with foreign bodies hostile to Saudi, recruiting government employees to collect confidential information and delivering financial support to entities overseas who are hostile to the kingdom.
Saudi officials have denied the torture allegations and said they were investigating claims of maltreatment. Government figures have claimed the activists were a threat to national security.
https://www.independent.co.uk/news/world/middle-east/saudi-arabia-womens-rights-torture-jailed-activism-loujain-alhathloul-a9663881.html
--------
Bangladesh University Turning Women Garment Workers Into Leaders
1 Aug 2020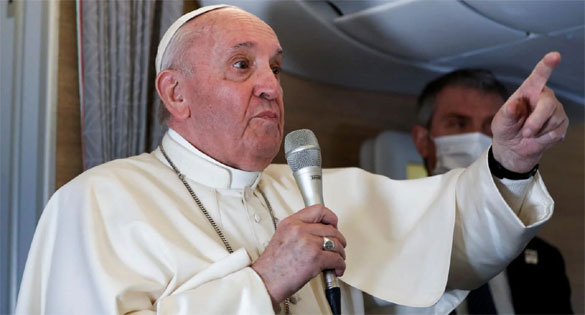 Garment workers return after work as factories reopen amid concerns over a coronavirus outbreak in Dhaka, Bangladesh [File: Mohammad Ponir Hossain/Reuters]
-------
Five years ago, Sadeka Begum was working 12-hour shifts in a garment factory as the main earner for her family in Bangladesh.
Today, the 23-year-old is one of the first graduates of a special university programme that aims to inspire female workers to become leaders and boost women's rights across industries.
Begum now interns for the United Nations children's fund (UNICEF) and hopes to use her economics degree to launch a project to improve the lives of the children of Bangladeshi textile workers by addressing a lack of schooling and childcare.
"I am an example of how education can change a person," said Begum, one of four former garment workers to graduate from the Pathways for Promise course at the Asian University for Women (AUW) - based in the southeastern port city of Chittagong.
"Garment workers are the reason why Bangladesh's economy is doing well," she added. "Their children deserve better."
About 470 disadvantaged women including tea pickers and refugees have enrolled for the free degree programme since it started in 2016, and receive a monthly stipend while they study.
Dozens of ex-textile workers are part of the cohort and the AUW's vice chancellor, Nirmala Rao, said the university was involved in creating internships to tackle a "dearth of female middle and senior managers" in Bangladesh's garment industry.
Bangladesh economy: Tens of thousands of people left jobless (2:17)
While up to 80 percent of garment workers are women in largely junior positions such as seamstresses, the majority of senior management positions are taken by men, UN data shows.
Rubana Huq, who heads the nation's largest trade association for garment manufacturers and was also involved in designing the academic course, said seeing the graduates take on management positions in the sector would inspire other women to dream big.
"They have different exposure and their outlooks are very fresh," Huq told the Thomson Reuters Foundation. "They will be able to contribute to how we look at female empowerment."
Workers' rights at risk
Bangladesh is the world's second-largest supplier of clothes to Western countries after China, and relies on the garment industry for more than 80 percent of exports and four million jobs.
But the sector has been rocked in recent years - first by the 2013 Rana Plaza collapse on the outskirts of Dhaka that killed 1,136 workers, then by the novel coronavirus pandemic.
The 2013 disaster sparked efforts to improve labour rights and conditions but the coronavirus outbreak led to thousands of garment workers being laid off in recent months as Western fashion brands cancelled orders due to global store closures.
As workers push for overdue wages and the jobless seek to find work, the AUW graduates want to help steady the sector and push for change by rising through the ranks of management.
"I want to see everyone with the same eye, it doesn't matter what category someone's working in," said former factory packer Yesmin Akther. "I want people to behave well towards workers."
A recent report by a United States's Senate committee found Bangladesh was backsliding on garment workers' rights. Union leaders faced intimidation, hampering their ability to investigate claims of threats and abuse - mainly from female workers - the report said.
Factory owners dismissed the findings of the report as inaccurate while local researchers said verbal abuse of workers was more prevalent across smaller factories and subcontractors.
Students from across Asia, Middle East
The university, funded by donors including the IKEA Foundation and the Bill & Melinda Gates Foundation, has female students from across Asia and the Middle East pursuing degrees in subjects such as public health, philosophy and politics.
The students from the garment sector receive full pay - worth about $100 a month - from their employers while studying.
This proves vital as their families rely on the income, according to the AUW, which said it had persuaded several factory owners to back the initiative and allow some of their brightest female workers to leave the workplace for five years.
The former textile workers, who had to pass a rigorous entrance exam for a place on their courses, said adapting to academic life was challenging as was improving their English.
I am an example of how education can change a person.
SADEKA BEGUM, GARMENT WORKER
One of the graduates said she used to "just stare at people" at the start because her English was not good enough, while another recalled practising the language in front of the mirror.
Dipali Khatun, who is set to graduate in December, said her ambition was to work for a charity or to return to the garment sector in a human resources role where she could make a difference.
"I would ... ensure that there is no bad behaviour against any garment worker," she said.
Kalpona Akter, founder of the Bangladesh Centre for Worker Solidarity, said she hoped all the garment worker graduates would return to the sector rather than seek other opportunities.
"If the 100 girls who are studying get into 100 factories, that can bring change because they have seen how difficult lives are for workers," Akter said. "If they join other industries, they will be empowered, but that won't help our situation."
Yesmin Akther is one such graduate who wants to give back.
"My factory paid me for the last four years and supported me so I could study," the 23-year-old said. "Given the chance, I would like to do something good in return."
https://www.aljazeera.com/news/2020/08/bangladesh-university-turning-women-garment-workers-leaders-200801081127678.html
--------
US Rep Ilhan Omar readies for tough primary challenge
August 11, 2020
Ilhan Omar, a progressive United States representative from Minnesota who in 2018 became the first Somali-American and one of the first of two Muslim women to serve in Congress, is readying for what is expected to be a competitive primary challenge.
Omar, who came to the US as a refugee, has garnered an outsized national profile following her history-making election and while serving as a member of the so-called "squad" - four progressive freshmen women of colour in the House of Representatives who have been outspoken critics of President Donald Trump.
She is set to face off on Tuesday against fellow progressive Antone Melton-Meaux for Minnesota's fifth district. The winner of the Democratic primary in the overwhelmingly liberal district is all but assured to win the general election in November.
Omar and Melton-Meaux share much of the same political ideology, although Melton-Meaux has presented himself as slightly more centrist on some issues. The two specifically diverge when it comes to Israel.
Omar has been an outspoken critic of Israel's policies, and supports the Boycott, Divestment and Sanctions, or BDS, movement. Melton-Meaux, according to the Huffington Post, has been backed by several influential pro-Israel groups.
Melton-Meux has also sought to portray Omar as too divisive and focused on celebrity to be an effective leader.
"She's not grounded in this district, she's not keeping the residents involved in her decision-making, she misses votes," Melton-Meaux told local station Fox 9 KMSP. "That's not the kind of leader people want."
In the 2019 legislative session, Omar missed about 5.7 percent of House votes, according to GovTrack.us, a Congressional tracking website.
Omar, for her part, has questioned Melton-Meaux's motives and suggested he has co-opted her platform for personal gain.
"I don't know what he's controlled by. But what I do know is that until recently, there was no platform," she told the news station. "Until recently, it was, 'We just need to get rid of Ilhan.'"
Both candidates have raised over $4m leading into the primary.
'Squad'
Omar is the only member of the "squad" whose party nomination remains in question. The other members include Representatives Alexandria Ocasio-Cortez, Rashida Tlaib, and Ayanna Pressley.
In June, Ocasio-Cortez handily beat more moderate challenger Michelle Caruso-Cabrera for New York's 14th Congressional district.
Last week, Tlaib, the other first Muslim woman elected to Congress, defeated Detroit City Council President Brenda Jones for Michigan's 13th Congressional district, after Jones attempted to portray Tlaib as too divisive.
Pressley is not facing a challenger for Massachusetts's 7th Congressional district on September 1.
Ocasio-Cortez, Tlaib, and Pressley are all expected to win easy victories in the general election on November 3.
https://www.aljazeera.com/news/2020/08/rep-ilhan-omar-readies-tough-primary-challenge-200810191913652.html
--------
Jawahir Roble 'going all out' to blaze a trail as female Muslim referee
August 10, 2020
The UK's first female Muslim referee has set her sights on officiating in the Premier League.
Jawahir Roble, 26, moved with her parents to Britain at the age of 10 to escape the civil war raging in Somalia.
Leaving her home country, and all her friends, without a chance to say goodbye was understandably tough for Roble, who is known as JJ by her friends.
But for a football-mad girl, living in Wembley was the ideal place to settle and she found that the game helped her integrate and communicate with her classmates at a time when she spoke no English at all.
"You don't need to know anybody's language to play football," she told the PA news agency.
"Football has helped me so much, it has developed me as a person. Sometimes communicating with people is difficult, especially with other kids. That's how I started learning the language – it was bringing my own football to the school and kids would come to me and say 'Oh, Jawahir, you have a football, can we please play?' Just with hand gestures they could say 'come on, let's play together' and I was like 'OK, let's go'."
Her dreams of playing professionally were ended when her parents forbade her from playing, but it led her into new passion – refereeing.
"I started volunteering at my local clubs and then one time I was asked to this local girls' league and they did not have enough referees so they asked me to volunteer," she recalls.
"It was such a cool Saturday, I just went straight into it. I love football, I love the rules. I've learned to appreciate referees more and I'm so glad I gave it a chance, because sometimes you have to give it a go.
"My plan in life was to become a professional footballer and then a few years later it became a passion with refereeing. That was never my plan but I am glad it happened."
And now, for Roble, the sky is the limit. Asked whether she hoped to referee in the Premier League or the Women's Super League, she said: "Honestly that's the mission.
"I'm getting my fitness up, I've lost a lot of weight you know, I've got cheekbones and everything. It's happening – university has finished and I am going all out."
As a black Muslim woman, discrimination is something she knows can happen but says she has little personal experience of it.
"I am very fortunate," she said.
"I am a black woman, I am visibly a Muslim, I don't think I can recall any incidents. Once, a parent came up to me and said 'ref, someone said something discriminatory to you, you should chase it up'. But apart from that one incident, I've been very lucky so far."
Roble, who was speaking as part of UEFA's #WePlayStrong and its Strong Is…. series, talked about her own definition of strength.
"Strength is having your own weaknesses and sharing them with other people," she said. "It's showing people that those weaknesses are not the end of the world and they can do it, they can push themselves.
"Without any struggles, no one is going to get anywhere, it doesn't happen like that. I want to inspire as many young girls as possible."
https://www.fourfourtwo.com/news/jawahir-roble-going-all-out-to-blaze-a-trail-as-female-muslim-referee-1597057251000
--------
All religious marriages must be registered to protect women from abuse and discrimination, report warns
Maya Oppenheim
August 10, 2020
The government must make the registration of all religious marriages compulsory to stop women suffering abuse and discrimination, a new report has warned.
Researchers at Civitas, a social policy think tank, said substantial numbers of Muslim women in the UK are in unregistered religious marriages which leaves them vulnerable to being left destitute with no financial assets or property if their husband divorces them.
The report states many women do not realise they don't have legal protections and marital rights due to not registering their marriage after a religious ceremony.
Researchers warn the "asymmetric nature" of polygamous marriages and Islamic divorce – which permits the man to instantaneously divorce his wife but makes it far more difficult for the woman to initiate divorce proceedings – puts wives at risk.
Emma Webb, the report's author, said: "While successive governments have failed to address this well-known problem, despite calls from Muslim women activists and the international bodies, everyday women continue to suffer horribly because of completely unjustifiable shortcomings in our legislation.
"Despite bigamy being illegal in the UK, the fact that religious-only marriages can go under the radar effectively allows men to enter into polygamous relationships that leave the women with absolutely no marital rights or legal protection under UK law. This leaves women and their children vulnerable to abuse, exploitation and destitution – it simply cannot be allowed to continue."
The report calls for current legislation to be overhauled so the registration of all religious marriages in England and Wales is compulsory – with researchers arguing this could reduce the prevalence of unregistered polygamous unions which damage "women's rights and mental health".
Researchers argue "reluctance" to amend the law on religious marriages could be a "political calculation based on perceptions about religious sensitivity". The report states: "In other words, fear of being called Islamophobic for intervening on an issue relating to Muslim women's rights within their community."
Baroness Cox of Queensbury, a cross-bench member of the House of Lords, welcomed the report as she called for legislation to "at last" be introduced with "great urgency" due to the fact so many Muslim women in the UK are suffering in ways which would make "Suffragettes turn in their graves".
A bid to make religious marriages legally binding in the UK was rejected by judges in February – dashing the hopes of campaigners who warned women are left penniless with no support after the break-up of sharia unions.
Campaigners claimed the landmark judgment, handed down at the Court of Appeal, could have "profoundly discriminatory consequences" for women and upholds an antiquated system of marriage.
The Court of Appeal overturned a family court judge's decision that a woman was entitled to apply for maintenance payments from her estranged husband despite the fact they were not legally married. The attorney general had appealed the ruling.
The pair, who had an Islamic marriage ceremony, were married for 18 years and have four children together.
"The Court of Appeal's decision to deny Muslim women financial remedies by refusing to deem a sharia marriage a void marriage is a travesty of justice," Maryam Namazie, of campaign group One Law for All, said at the time.
"The court, like the government, is perfectly happy to relegate minority women to kangaroo courts and faith-based parallel legal systems in order to appease fundamentalists and manage minority communities at the expense of women's rights."
A 2017 poll found almost all married Muslim women in the UK had had a nikah, an Islamic marriage ceremony, while nearly two-thirds had not also had a civil ceremony.
In 2018, a Home Office-commissioned review into the application of sharia law reached the view that Muslims in the UK should undergo a civil marriage as well as a religious ceremony to make sure women are protected under the law.
While the report said the measure was needed to lessen "discriminatory practices" in the councils, it argued abolishing sharia councils was "not viable" and they were "fulfilling a need in some Muslim communities".
Campaigners previously told The Independent British women were increasingly being pressured into polygamous relationships or left without child support when relationships break up because UK law does not offer adequate protection to spouses in religious marriages.
Activists warned women are being forced to go through religious courts, which make rulings that make them stay with partners they want to leave, or rule them unable to claim money or property from their de facto husbands after marriages break down.
https://www.independent.co.uk/news/uk/home-news/religious-marriages-register-muslim-women-uk-abuse-a9663441.html
--------
UN receives additional funds to support Yemen women
August 11, 2020
The United Nations Population Fund (UNFPA) yesterday announced that it had received additional funds to support its humanitarian activities in Yemen.
"UNFPA has received $3.1 million from the Swedish International Development Cooperation Agency (Sida) to provide life-saving protection services and mitigate high risks against girls and women, including preventing epidemics in Yemen," the humanitarian organisation said in a statement.
The fund, the statement added, would cover "establishing five safe spaces for women and girls, increasing women-protection serving areas from 60 to 84 districts, and pushing women to participate in livelihood and economic empowerment activities."
The UN recently halted its activities in Yemen due to a lack of international funds.
https://www.middleeastmonitor.com/20200811-un-receives-additional-funds-to-support-yemen-women/
--------
URL: https://www.newageislam.com/islam-women-feminism/saudi-arabia-appoints-khulood-al/d/122595
New Age Islam, Islam Online, Islamic Website, African Muslim News, Arab World News, South Asia News, Indian Muslim News, World Muslim News, Women in Islam, Islamic Feminism, Arab Women, Women In Arab, Islamophobia in America, Muslim Women in West, Islam Women and Feminism